It's one thing to get people onto your website, but another to get them to take the action you want. Whether you're hoping for email addresses to add to your subscription list, people to sign up for a product demo or to browsers to turn into buyers, a clear and concise call-to-action (CTA) is an essential element of a well-designed page.
Here are 6 strong CTAs from leading businesses that can help inform your practice:
1. Netflix and the art of persuasion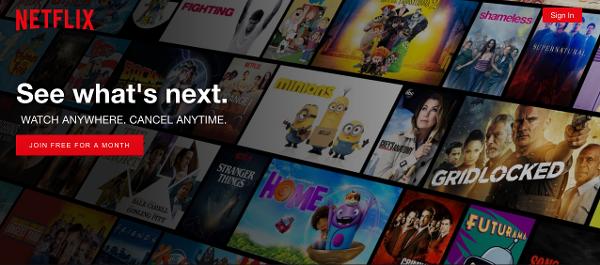 Persuasively worded yet simple CTAs such as 'see what's next' and 'join free for a month' make it clear in no uncertain terms what the company wants you to do, whilst also playing on the urge to watch what you want, when you want, to encourage you to do it. Showcasing the benefits of joining up at first glance puts temptation in a customer's way. They just need to part with their details to get what they want.
2. Spotify and providing a choice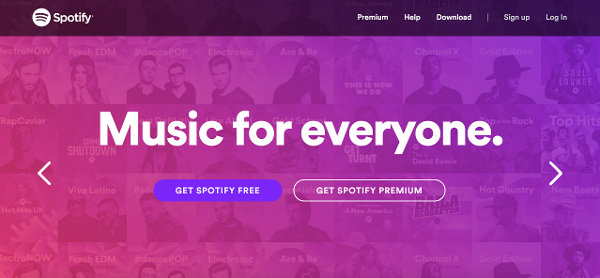 Spotify understands that people don't want to feel pressurised by a pushy CTA. So, it offers two action-oriented CTAs, allowing consumers to choose. Whether they opt for 'get Spotify free' or 'get Spotify premium', its customers feel like they are making an active decision instead of being persuaded. Plus, the company knows that once people have been hooked by the free service, it's not that big a jump to sign up.
3. Ikea and a use of strong visuals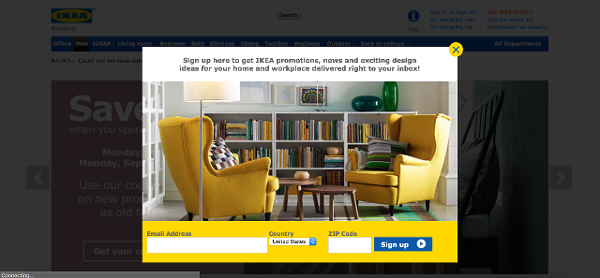 Ikea use pop-up CTAs to win their visitors round. With a clear message describing exactly what the benefit is of providing an email address, surrounded by strong brand colours, the retail giant offers a compelling reason to take action whilst reassuring you that you're giving your details to a brand you can trust.
4. Lyft and the use of colour

There's no point having a strong CTA if nobody can spot it on your page. With the use of vivid pink to highlight their CTA buttons, Lyft make sure there's simply no missing them. Plus, by using slightly different fonts for each CTA, they clearly convey their message without detracting attention from the other.
5. Influenster and changing your approach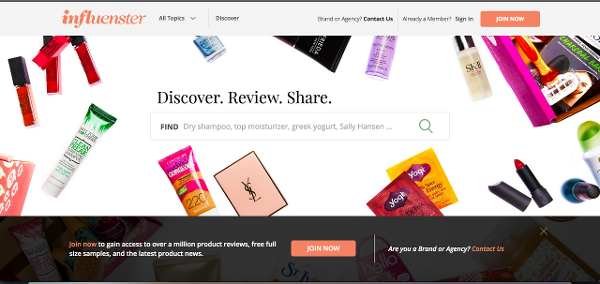 Reviews site Influenster uses a clever change of approach to maximise the impact of its CTA. On first arrival to the site, you're encourage to 'join now' with a small, subtle CTA. However, it isn't until a visitor has spent 30 seconds on the site, demonstrating a real interest, that the real slide-bar kicks in with the CTA highlighted in orange.
6. Kissmetrics and less navigation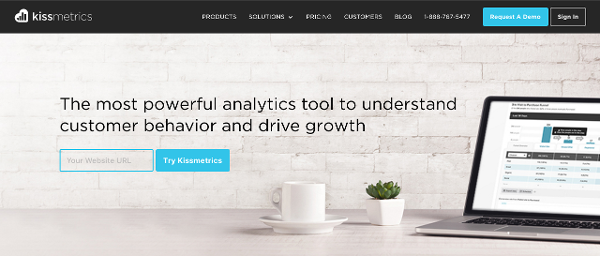 Kissmetrics understand that making an action as easy as possible to visitors is much more likely to achieve the desired result. The form fill right beside its CTA means that visitors don't even need to leave the page to do what they're asked, making the task as easy and natural as possible.
It's important to experiment with your CTAs to find out what works best for you – but it can't hurt to take a few tips from the best.