It's been almost 6 months since the new virus disrupted our normal routine. One of the first industries that severely suffered (and continues doing so) was travel & hospitality.
Closed borders, cancelled flights and empty hotels have led to the total amount of losses that equals 810.7B U.S. dollars. 
Just imagine: it's virtually the same as the total revenue in March 2020 United Kingdom budget!
While some experts believe that the situation is going to stabilise by the end of the year, others say that we have to accept the sad reality. 
The majority of travellers are likely to stay at home for at least three years due to financial and personal issues.
To cope with the COVID-19 impact on the holiday industry, governments worldwide have developed anti-crisis strategies with a focus on innovation, sustainability and domestic tourism. In this article, we're talking about the benefits of local tourism as a and how to set up a local tour business.
COVID-19: the killer or the game-changer for the global tourism industry?
You may hate it or fear it, or you may think it's a godsend for nature but, you can't deny that the coronavirus is a game-changer for every aspect of our life.
The social distancing and self-isolation have already fostered the telehealth development, digitised the real estate business, and boosted e-learning.
Speaking about the tourism field, we can't help but mention the different sides of the same COVID-19 coin.
Negative effect:
a significant decrease in

global revenue

and a huge

loss of jobs;

a drop of international tourist arrivals and abysmally low tourism receipts;

over

50% of SMEs

in the tourism sector are unlikely to survive in the nearest future;

a great shift from hotels to self-rented flats due to the safety reasons;

car trips currently dominate over air travels and sea voyages;

the shared accommodation niche is currently under the pressure;

the countries who are better at coping with the pandemic have more chances to revive their tourism sectors than the US, Italy, and Spain:

uncertainty about local and global cultural, sport and entertainment events.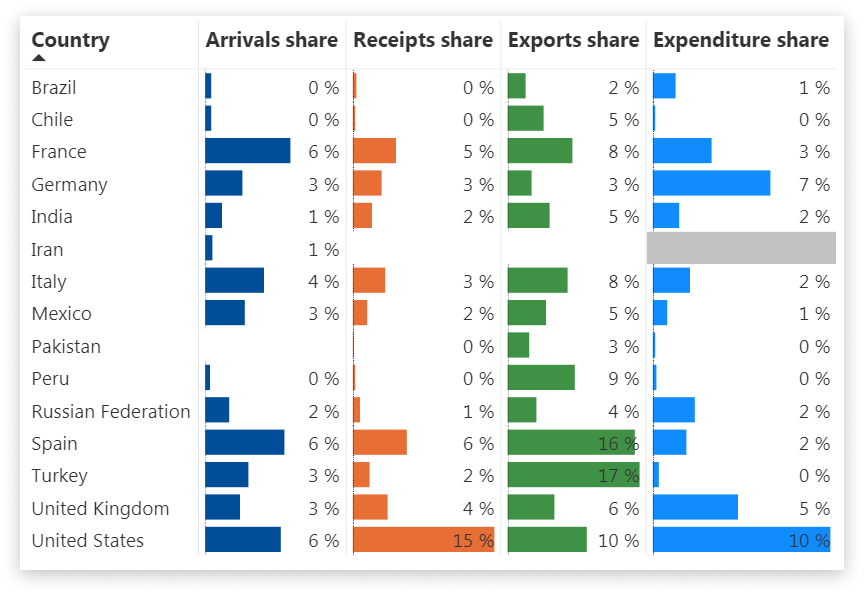 Positive effect:
the virus is projected to have a long-lasting effect on the industry with more emphasis on healthy staying and commuting, frequent use of cashless and contactless payments;
remote and rural destinations are becoming more attractive to visitors, which means that domestic tourism may be the first to recover and revive the global industry;

private companies and governmental organisations are joining forces to overcome the crisis: reduce the unemployment rate, protect vulnerable destinations and get ready for the post-quarantine era;

the restrictions spur travel agencies to integrate AR/VR elements into their online presence like virtual tours and 360-degree videos to provide immersive experience;

tourism and health sector are cooperating to support the med system: hotels and ships are transformed into health centres and extra facilities.
Anti-crisis policies and the boost of local tourism
In the countries, which are the hottest destinations among international tourists, domestic tourism has always been in second place.
Today, it's high time that players reconsidered their policies and bet on less famous attractions.
In many countries, the authorities have already taken some steps in this direction.
In

Vietnam where the situation has been under control from the very beginning, the bodies presented "Vietnamese people travel to Vietnam destinations" programme. 

It's aimed at promoting local resorts and supporting internal travels. Tourists are offered 50% discounts on everything from aircraft tickets to hotel rooms.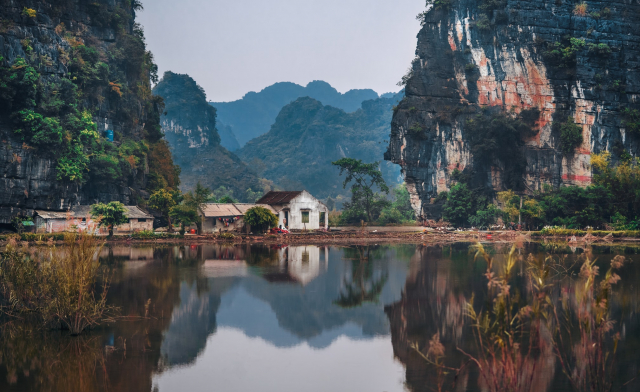 Similar measures are taken by the government of

Thailand and Egypt

. 

The first is going to ask for a loan of ($31.3bn) and allocate these funds to cater tours and programmes to the needs of local wanderers. The second opened all hotels for nationals in early May and is gradually increasing their occupancy rate.
The Philippines

have opted for strengthening safety measures and run sanitizing campaigns in all the facilities.

Spain

, that has been badly (very badly) affected by the virus is putting huge efforts to become an attractive destination from the healthcare point of view. 

According to the members of the Spanish government, the country is going to focus on local tourism in the first months of summer. The revival will be based on gastronomic and cultural tourism.
However, Spaniards are not as optimistic about future holidays as they're supposed to be. According to the survey conducted by EY-Parthenon, one in four citizens believe they won't have a holiday this summer.


Extremadura, Spain — a hotspot of cultural and culinary heritage
The Jordan Tourism Board

have united industry experts around the problem and conducted several virtual conferences devoted to "the boost of domestic tourism". By innovating online travel services, the government is going to accelerate the economic recovery. 

Online virtual tours, 360-degree technologies and smart applications — Jordan citizens are now able to test the new approach.
Morocco also encourages domestic tourism to eliminate the consequences of COVID-19.
How?


Tourism transportation agents have cut prices on car renting, the House of Representatives — enacted special measures to support the most struggling sectors and

asked banks to offer debt repayment holidays

.


Marrakesh — a city of local cultural tourism in Morocco
And finally the EU. In early May, at a Brussels news conference, several approaches to restarting travel & tourism industry were approved:
countries with similar pandemic indicators can open their mutual borders;

guidelines defining the ways of cancelled flights and packages reimbursement were adopted;

safety monitoring measures were declared as those with the highest priority. 
The benefits of growing domestic tourism:
Alongside key businesses – airlines, tour operators and travel agencies, supplementary industries will also benefit.

New programmes are to attract additional funds from investors poured into event management, which is likely to promote new regions and places.

The boost of the domestic leisure industry is to smooth seasonal peaks and balance the development of regions.
Entering the new niche: how to build a domestic travel website
A business that doesn't change is a business that is going to die.
Not only small enterprises suffer from the pandemic outbreak, but even large travel players have to shut down.
For example, Wujiang Hotels, one of the Chinese hotel groups, announced that they had to suspend activities because of the coronavirus.
So not to share the fate of your peers, be flexible and adjust your strategy to the new environment. 
Hope, the below tips will be of some help in case you decide to discover a new niche.
1. Identify your target domestic traveller audience
We repeat this like a mantra every time and don't you dare skip this step. Without building your client persona, you can't understand the pains of your prospects and therefore effectively solve them.
Look at how they cope with this task in New Zealand. They have found out a few types of domestic leisure traveller based on their domestic travel behaviour and preferences.
They've got those who:
want to escape & reward with ideal activities like shopping, watching sport and playing casino;

are interested in history and heritage

and eager to visit museums and exhibitions;

are willing to get outdoors and be close to nature;

need wine, food and music to relax and recharge;

are seeking adventures and challenges through surfing and rock climbing;

want to have fun with family, friends and kids.
   These data give an enormous amount of hints on efficient strategy across a variety of marketing channels, allows crafting precise messaging and personalised offers.
2. Do competitor research: destinations, tour schedules, pricing
Look at your rivals doing business in the chosen area or district: what facilities, activities, tours do they offer?
Study testimonials and user feedback, you need to know the Achilles heel of the competition and turn it into your competitive advantage. Also, remember about fair pricing — it's OK to kick-start with discounts but make sure it won't be the only advantage that you offer.
3. Study safety protocols
As a travel agency, you need to persuade clients that their holiday will be safe and sound. 
Now while we're writing this blog post, the UK government announces updated rules for restaurant, pub and hotel owners on how to behave during the post-lockdown.
The guidelines relate to staff work and communication with guests, room cleaning, and occupants' behaviour on the hotel's territory.
In the US, hotel chains develop their protocols explaining their standards of cleanliness. 
4. Create a business plan with the USP
USP stands for Unique Selling Proposition.
How are you going to differ from other tour providers and agencies? What is your unique feature (WOW factor) that makes you stand out?
For the travel & hospitality industry, it may be anything from the unusual location (e.g. houses on trees) to the services you travel platform offers (e.g. a mobile app for location-aware audio walks). Note, that you may have multiple USPs, yet one point per a target audience.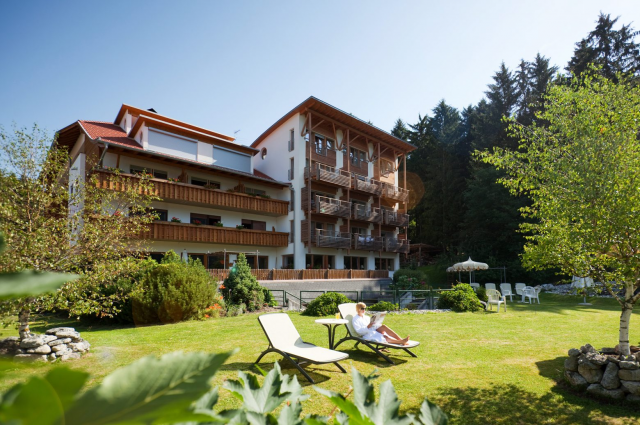 5. Choose channels to market your offer
It may be another email campaign, social nets, paid Google advertising or crowd marketing on Quora and Reddit.
To find the best option that will bring new leads and increase conversions for sure, opt for a combination of channels. In any case, the link or call-to-action your prospect click should lead to a landing page or a separate web page with the USP promotion.
Here are some projects that we built for the hospitality and leisure industry to encourage and inspire you.
LuxuryBARED
It's not just another hotel reservation website, yet a platform for those in the quest of luxury holidays and exclusive destinations.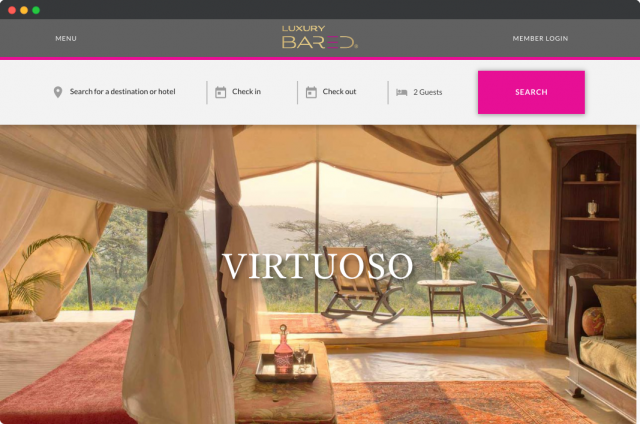 The LuxuryBARED's USP is an in-depth hotel and cruise reviews prepared by the company experts who visit each location and place to sound with an open mind.
The platform functionality allows searching and booking online, ordering private car transfers and hiring a dedicated travel director.
The Maple Building 
The Maple Building project is our first collaborative project with  Brave New World.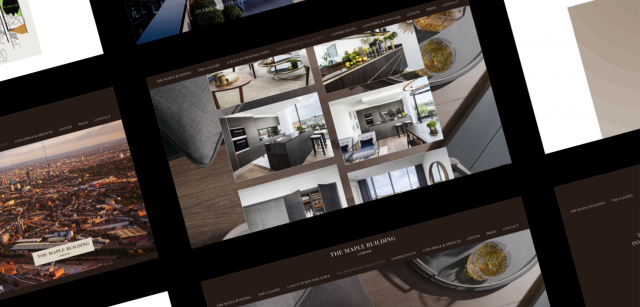 We've built a website for an exclusive hotel with in the middle of Kentish Town. 
Based on WordPress, it looks and functions equally well across all the devices — desktops, laptops and mobiles.
The bottom line
The instinct for self-preservation and economic conditions are going to be a constraining factor even for passionate travellers.
To keep afloat, you can shift a focus towards local destinations and think about what you can offer to residents.
Start with target group analysis, study safety protocols for your business, create a USP and we'll help you with the tech aspect of promoting your services since it's what we can do best.
Get in touch