The last two years in Fintech were marked by the new trend — embedded finance.
Integrated financial services and products in taxi applications, online stores, and game generated revenue were estimated at $2.5 billion for 2020 alone.
This number is predicted to grow up to $230 billion by 2025; just to compare, the global Fintech market is going to reach $324 billion by 2026. It seems like almost every Fintech product will have integrated banking services.
The advantage of the new trend is reduced friction in the customer experience. Satisfied customers mean more sales and revenue, and that is what every business dreams of.
Let's figure out how the new technology works and how crowdfunding platforms can benefit from it.
The fundamentals and examples of embedded finance
What is embedded finance?
In plain language, it is about transforming banking and insurance services into a technology that brands or merchants can integrate into their solutions fast, easy and at a minimum cost.
Before the COVID-19 crisis, the banking and insurance sectors were two of the worst-performing, and the pandemic complicated the situation.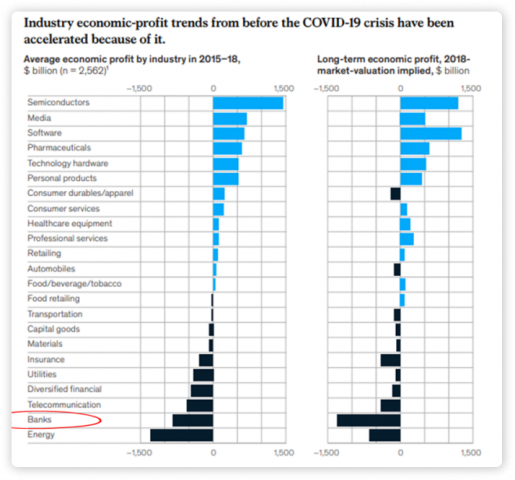 The point is that incumbents are very conservative when it comes to innovation. Now it's high time for them to change their business models, in particular, with the help of integrated finance.
What's more, this market is very attractive to VCs, big tech and Fintech enthusiasts who generously support it.
To enter this field, incumbents should clearly understand the nature of the innovation, its types and use cases.
Types of integrated financial services:
payments

are available within a click; users don't have to switch between applications to pay for an Uber ride or Glovo food delivery;

cards

— a handy alternative to cash and bank cards, which

are believed to be

the next table stakes for finance platforms;

lending

as an extra option inside food delivery or shopping apps aka "buy now, pay later option".

Defacto

, a French startup, is a provider of credit infrastructure for small and medium companies;

investments

let users splurge in the stock market, crowdfunding, investment funds within one single platform.

Acorns

allows people to automatically invest their spare change from everyday purchases in diversified ETF portfolios built by experts;

purchasing an

insurance

policy

without a middleman. For instance,

Tesla

lets car buyers purchase the appropriate amount of coverage directly from Tesla at a lower price;

some non-financial providers like

Shopify

offer more cost-effective

banking-like

services. With a Shopify Balance account, businesses can obtain a spending card, make contactless payments, get cash-back from purchases, and do tax filing.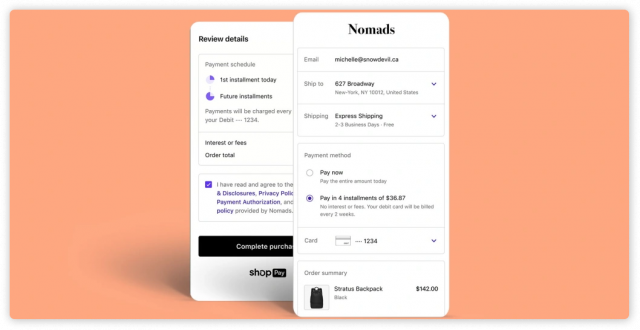 Embedded finance market size and other stats
Statista has published a ton of industry stats on embedded finance:
Venture capital investments in this new development of the fintech sector increased dramatically in 2021, reaching a value of

$4.25 billion.

More than

90%

of non-financial companies announced plans to integrate financial services in their current offerings.

Non-financial companies consider hiring an external specialist on integrated finance due to their industry expertise.

The Klarna app is considered to be a major buy now, pay later name in the US since it was downloaded

70%

more than other Fintech apps.

The innovation has a great

$300 billion

market potential with

3% per annum market growth.


Source: Finnovista. Embedded finance

 

Consumer lending and insurance occupy the 2nd and 3rd places in terms of annual growth, as

Forbes reports

.

Loan volumes and productivity, deposit openings are among the major consequences of Fintech partnerships.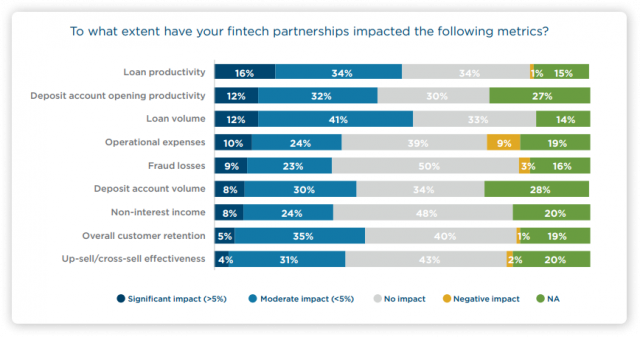 Embedded finance examples: industry deployment
The popular technologies are widely used across different industries: from B2B e-commerce transactions to online hiring services.
Here's where integrated finance is already deployed:
invoice financing in B2B marketplaces, e.g.

FundThrough

— a payment facilitator;

grocery & food service;

healthcare, e.g.

PayZen

an invoice provider for the niche;

insurance — embedded finance improves operational efficiency;

online retailers with built-in digital wallets and payment instalments;

car industry;

ride-sharing industries;

online directories for professional services;

specific industries like oil&gas, construction;

fintech.
Sophisticated forms of embedded finance for Fintech are available via 'Banking-as-a-Service' (BaaS) platforms.
These solutions connect with platforms and marketplaces using APIs and enable vendors to configure the solutions up to their business needs.    
Twilio, Railsbank, and BBVA are among market leaders dealing with fintechs, financial institutions, digital banks, non-financial brands and merchants.
Compared with traditional white-label solutions, modern API-driven platforms offer brands more control over the customer experience and higher conversion rates.
According to 11fs, banks that have embraced BaaS are experiencing 2-3x above-market return on equity (RoE).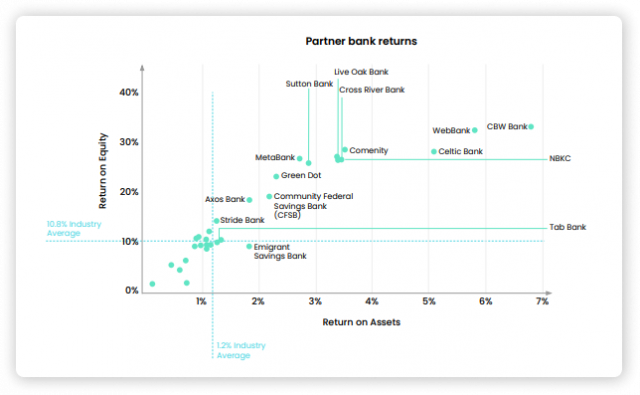 Benefits of integrated finance as BaaS:
grow revenue for SaaS businesses and higher conversions for merchants;

increased user engagement;

new distribution opportunities for incumbents, e.g. point-of-sale lending;

new manufacturing and distribution models for BaaS providers;

new finance capabilities for all parties involved;

higher return on equity for BaaS providers;

massive potential growth for the niche.
But there are some limitations preventing market players from using the technology:
lack of sufficient capital and resources;

new digital business models require radically different skills, technologies and metrics.

building tech capabilities are time- and resource-consuming opportunities.
Embedded finance + crowdfunding platforms = a win-win
There are not so many embedded finance use cases in Fintech, for now, current ones are very promising.
Iwoca
The innovation may play a key role for SMEs recovering from the pandemic — a UK-based P2P loan provider, Iwoca, reports.
30% of all Iwoca loans come through embedded finance partners, a range of platforms such as accounting software and digital neo-banks — Xero, Tide and Funding Options.
It simplifies the lending process for Iwoca's clients, and what's very important, the client data provided by Iwoca partners is vital for loan application reviews.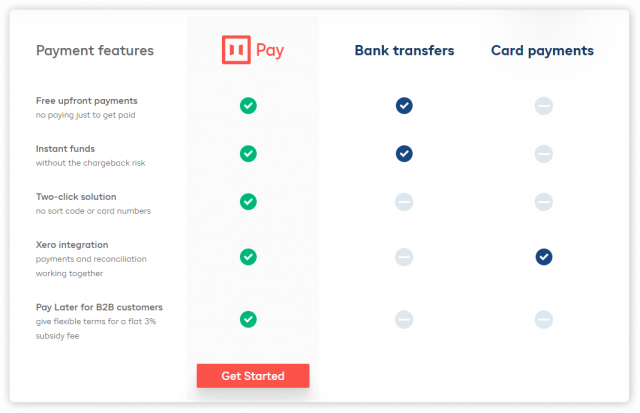 The collaboration between crowdfunding companies and providers of integrated finance is crucial in times when SMEs undergo Bounce Back Loan Scheme.
Mambu
Mambu is a global Software as a Service (Saas) Banking Platform for both FinTech and traditional finance companies.
With Mambu BaaS, platforms can build agile and flexible end-to-end offerings; the solution helps develop integrated financial services or applications in traditionally non-financial situations.
In addition, Mambu offers aggregated services and white-label p2p crowdfunding software for clients to launch their own platforms.
The company raised €387,000,000 on Crowdcube through 7 funding rounds.
Mambu's success stories: Kwara, GBB, FIBR, IRIS, LNDO, N26, etc.  
Mambu's founder says that the competitive edge of the company and its solution is the agile approach. With Mambu, implementation happens in months, integration takes minutes and updates happen constantly.
Security is a top priority for Mambu. The client's sensitive data is treated very carefully: Mambu works under ISO/IEC 27001 certification across all our office locations globally.

Summary
Embedded finance is a pretty buzzword nowadays. The technology has become a hot trendy due to the benefits it delivers to market players and increased interest from venture capitalists.
Integrated finance or banking as it is frequently called is deployed in many industries from e-commerce to Fintech.
With the help of this technology, non-financial players can offer traditional incumbent services, in particular payments, investments, lending, insurance
The major perks of the mainstream are increased revenue and conversions for vendors and clients, new distribution clients, wider product portfolio and customer base.
For crowdfunding, the innovation is a go-to, it may help embedded finance companies create new added value for borrowers and investors. 
However, there are certain limitations of this technology: lack of funding, demand for specific skills, and knowledge — to name a few.
You're going to integrate a provider of financial services into your crowdfunding platform? Reach out to us, we can help!
Get in touch