Digital product
design and development
If you're more into business development than anything else, we'd love to become your development partner and take care of all things tech — coding, guidance, and consulting.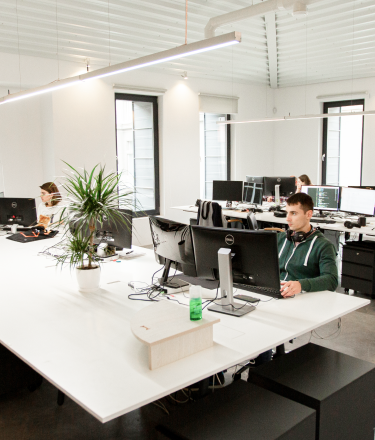 How we help
new businesses
We believe in involvement, partnership and co-creation.
When selecting the best team for your startup, you're probably looking for one that will stand by you in the long journey to success.
If you can relate to this, our team of web developers, project managers, designers, and business analysts could be the right fit.
We don't sell man-hours. We deliver a solution that spans from the discovery phase and business analysis to software development and ongoing support.
End-to-end
product development
Technology consulting
Let us be your CTO if you need one. We can recommend the best fitting technology depending on your project needs and chosen growth strategy.
If anything below sounds familiar to you, our tech consulting might be the starting point to get things rolling:
you don't know what framework to choose;
you are not sure whether a framework is needed at all;
hesitating whether a specific third-party solution is worth integrating;
contemplating the best database architecture to sustain the projected load.
We'll put our brain to work and come up with the right decision.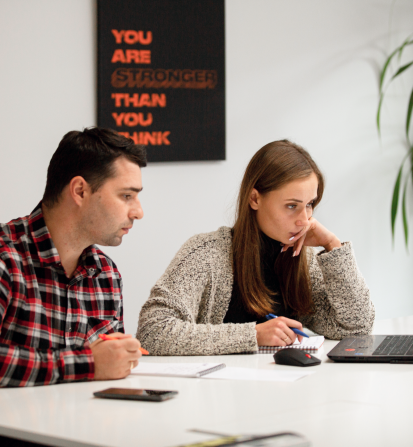 Product design and discovery
Starting a new business or product can be scary as there are lots of decisions to make.
Product discovery removes uncertainty and gives focus about project scope, budget needed, and next steps.
Our Business Analyst will help you define the critical functionality, prioritise features and give input on things that you may have missed.
Discovery phase takes at least 1 week, and it's the time when we need your involvement the most. In the end, we'll provide a requirements specification, flow charts and diagrams, product roadmap and a detailed estimate of costs.
Product Designer will then use this information to create wireframes and the product prototype.
With these deliverables, you are free to further develop the solution with our team or any other company offering design and development services for startups—no hard feelings.
Design services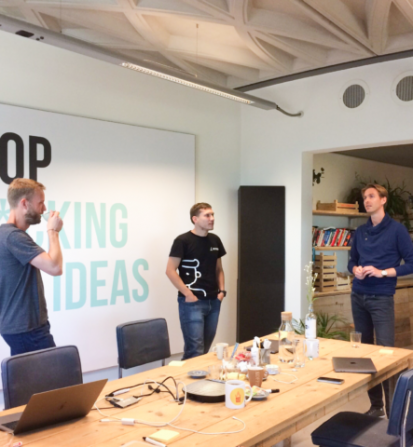 MVP development
It's all about taking the product to market as fast as possible, we get it.
The best way here is to define a clear scope of work and go with a dedicated tech team that will develop the product sprint by sprint. If any changes arise, they will be able to adapt quickly, so communication and involvement are crucial.
Our MVP development services for startups include business analysis, design, and actual development phase with ongoing project management and testing.
If you have specs and designs on file and only need the functionality built into a product, that's totally fine too!
How fast can we go? That depends on the number of features you need to be implemented, and we'll do our best to help you figure out the priority.
We built an MVP interoperability test platform for GSMA in under 2 months.
Sounds good enough? 🙂
Let's talk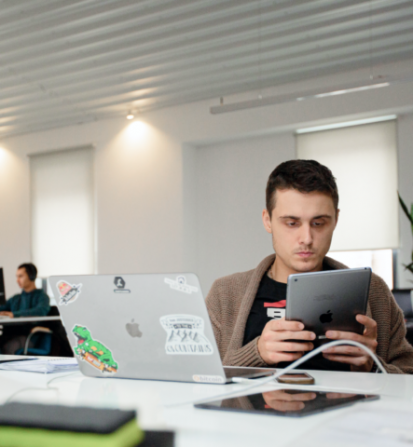 How we work
with startups
Depending on where you are with your product, we can offer you a dedicated team or augment your existing team with our developers.
Our main principle is co-creation, that's why we think that a dedicated team is the most effective approach to product development for startups.
Why so? A dedicated team is actually dedicated to working on your project alone: understand exactly what you want to build, offer our guidance regarding the tech stack, and provide our vision regarding possible functionality improvement.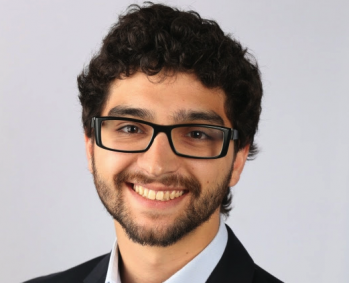 Bruno Martins
Technology Lead at GSMA
We had a hard deadline for the MVP of early March, which JustCoded met. They are a great company to work in Agile methodology with, adapt quickly, and have great attitudes when fixing issues that arise. They're also helpful in finding solutions to help us out.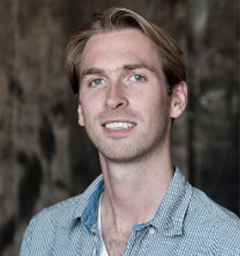 Jop De Bakker
CEO, Silo35
The contributions from the JustCoded team ensured the finished platform is high quality and well thought-out. They are flexible and knowledgeable, helping to build a fit-for-purpose solution while providing excellent suggestions and ideas.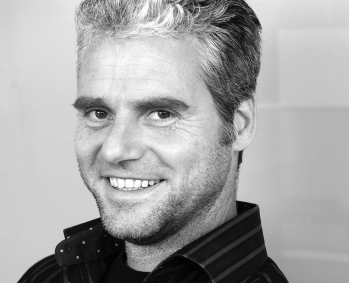 Martijn Postmus
CEO at Archello
JustCoded needed to translate our plans into a working framework to make a website exactly how we wanted it. They're the builders and the engine behind the platform. We have a solid project management system and can see if everything's up to date, so I know what I'm paying for.