Business analysis
services for digital product development
Business analysis helps gauge costs and create tech specifications for further development. By analysing your business processes from various angles, we ensure the idea is technically feasible and suggest an action plan.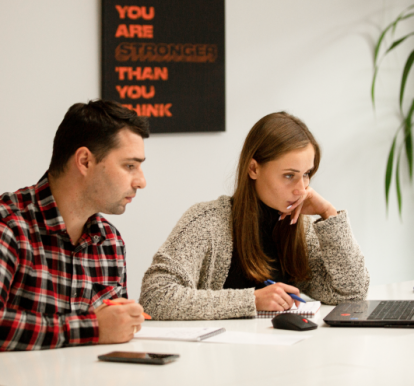 How you benefit
from business analysis services
Business analysts are specialists who combine expertise in the financial domain with technology.
The main goal is to elaborate your business idea, figure out hidden requirements and present everything in the form of the specs that developers will use to deliver the end solution.
Business analysis helps understand the actual scope of work, get an accurate budget estimation and avoid unnecessary risk during the development stage.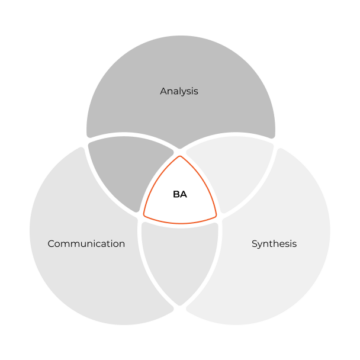 Business analysis
and consulting services we provide
We start with the initial free call followed up with a proper project discovery stage where we ask a lot of questions, audit any existing software or specs, and closely communicate with you and your team.
On average, business analysis lasts from 4 to 8 weeks but may take longer depending on the complexity of the application and available documentation. As a result of the consultancy services, we get a shared understanding of what you are looking to build, while you get a set of deliverables ready to be used in the production stage:
research documents
point of view document
functionality specs
feature list
user flows
diagrams
wireframes
Business
analysis as a service: what to expect
In our work, we deal with clients from various corners of the world and with different level of preparedness. If you already have specs and proper technical documents, the business advisory stage may be pretty short. Regardless of the initial input, business analysis services for fintech always follow the same framework.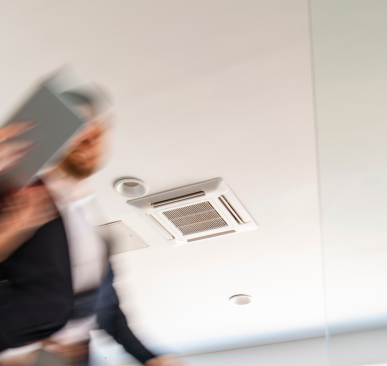 INTRODUCTION CALL
Regardless of your focus industry, business analysis consultancy services start with you.
The goal is to understand how you envision your solution, what market gap or business needs you are trying to close, and how the solution will bring you profit.
You understand your niche and business better than we do. That's why we would appreciate your active involvement at every step of the way to ensure we get as much information as possible.
REQUIREMENTS GATHERING
Now that we understand your goal, we'll go into detail.
We will still require your active involvement at this stage of our fintech business analyst services. You will have a series of calls with the business analyst to cover the points that would become the basis for the feature specification.
Typically, we start by gathering just enough requirements to be able to produce their visual representation in the form of diagrams and wireframes.
REQUIREMENTS SPECIFICATION
With tangible assets, we will be able to have a more efficient conversation with you to clarify all features.
Here are some possible questions that we cover when we provide our business analysis consulting services:
How will the user access the feature?
What does the feature need to do?
What needs to happen next?
Who will receive notifications?
What information needs to be tracked?
The deliverable of this process is a requirements specification that is ready to move forward with the product development stage.
Our team will be happy to assist you with implementation, and the process may have less friction since the business analyst is always here to clarify something to programmers.
Note: if you order Fintech business analysis consulting services at JustCoded, you are not obliged to build your Fintech product with us and are free to take the specs to another company.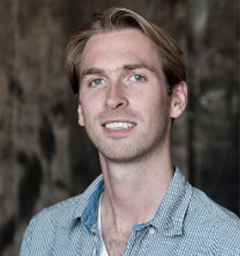 Jop De Bakker
CEO, Silo35
The contributions from the JustCoded team ensured the finished platform is high quality and well thought-out. They are flexible and knowledgeable, helping to build a fit-for-purpose solution while providing excellent suggestions and ideas.
Insight
on Fintech business analysis