LenderKit
Crowdfunding software for regulated investment businesses
Crowdfunding platforms, P2P lending solutions, and online investment marketplaces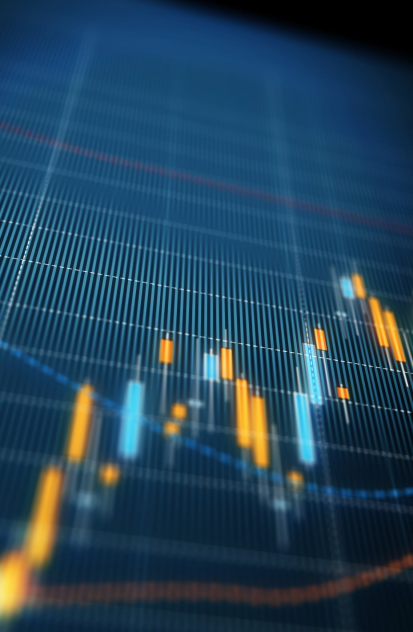 Industries
we serve with LenderKit
LenderKit
technology in details
LenderKit can become a strong foundation for your alternative finance business as it has everything to get you started with whether you are launching an MVP platform or a full-scale solution.
Purpose-built modules
LenderKit's architecture consists of a variety of versatile modules that we developed taking into account the most widely used processes behind investment flows, user onboarding, KYC management, transactions etc.
In addition to the base modules that power the whole crowdfunding process, we are constantly building new components in responding to the market demand: auto-investment, secondary market, referral system, investing through an advisor and others.
Request demo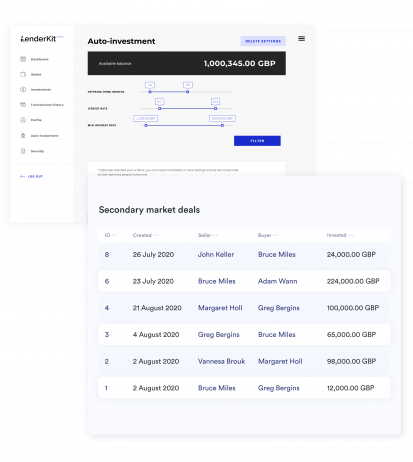 Instant data analytics
Get the most relevant and accurate information about your platform performance right on your dashboard.
User-friendly charts and widgets will get you insight on everything from the number of new investors to amount raised to platform fees gained.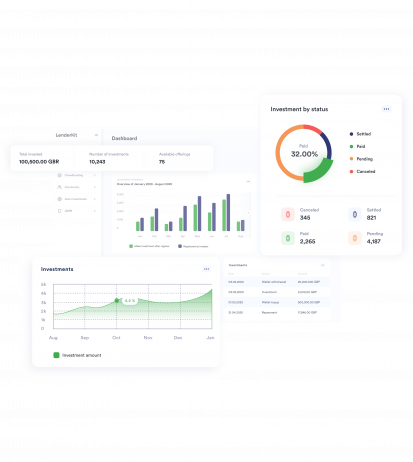 All investment types in one platform
Allow your investors to make a profit by earning equity or debt interest from commercial projects, or to donate funds for a social cause.
Each type is managed separately in the back-office providing easier platform administration and reporting.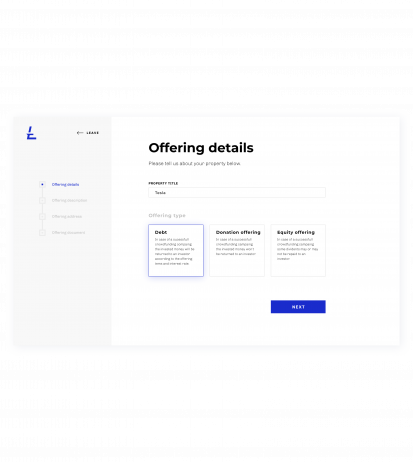 Country-specific regulation settings
Crowdfunding and online investment regulations are very different in each jurisdiction. We developed separate country-specific modules that would add to your platform the necessary settings as per the regulator requirements.
The jurisdictions LenderKit currently supports:
European Union
United Kingdom
United States
MENA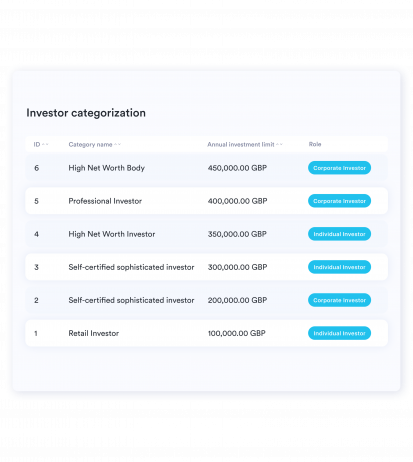 Flexible theme customisation
Feel free to choose from one of our ready-made themes and customise it as per your company branding guidelines:
upload logo;
change fonts and their size;
configure body type settings;
go with the light or dark theme etc.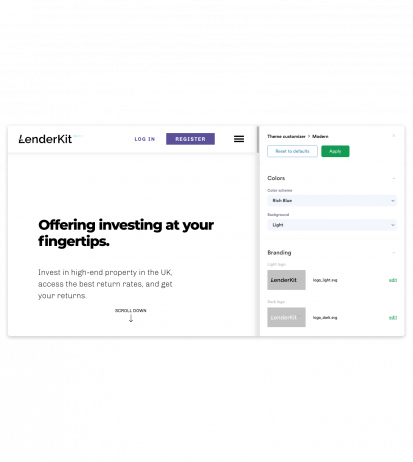 API integrations
Provide a better experience to your clients by integrating LenderKit virtually with any third-party service on the web via API.
Here's just a quick list of integrations you may be interested in:
payment gateway,
marketing automation tool,
email marketing software,
KYC/AML provider,
credit scoring system, etc.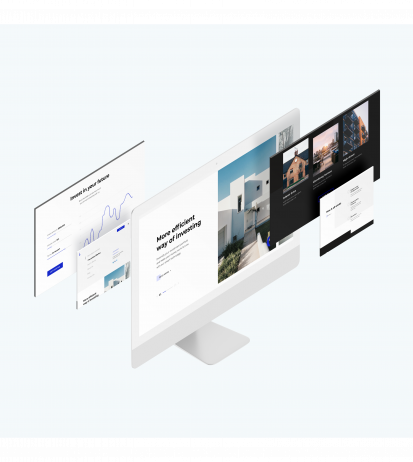 Articles
on crowdfunding & digital lending