The alternative lending market is beating all the records in terms of the annual growth rate. Experts predict that by 2023 its size will be over $390M, which is 10% more than now. It means that the competition among players will sharpen.
Those providers offering financial help right now and right here will prosper while traditional banks with cumbersome lending processes may be left behind.
Productivity tools for loan officers are something that can take your lending business to a new level and help you issue way more loans than with paper and Excel.
In this article, we've gathered the essential tools and features to turn your online lending platform into a profit generator.
How tools for automation of the bank lending process benefit your business
Does your investment business actually need any automation? Let's see.
McKinsey has found out that 45% of tasks can be automated that equals to $2T in employees' salaries.
In 30% of cases, the driving force for automation is the need to save time or conduct Big Data analysis.
The survey done by MIT and BCG states that AI deployment is a crucial factor for keeping leading positions on the market.
More than half of managers-respondents say that the implementation of AI solutions into the operating activity has already boosted the performance of their business.
According to IDC, 20–30% of annual revenue can be lost due to manual procedures.
Companies deploying Big Data analysis technologies reduce their operational costs by 10% and improve profitability by 8%.
Robotic Process Automation (RPA) is likely to increase productivity by 90% and reduce costs by 59%.
88% of marketers-respondents admit that the less time they need for preparing reports, the better marketing strategies they can develop.
In 2020, 85% of communication between customers and businesses will be automated.
One-third of all respondents consider chatbots to be very efficient.
Even though automation is the buzzword which has created a lot of hype, it helps organisations in many ways:
it results in cost reduction and more effective usage of human resources;
by delegating routine tasks, management can focus on strategy and business development;
AI/ML deployments and RPA usage make lending providers more resistant to the competition;
automation eliminates errors and increases the quality of research and analysis;
the adoption of new technologies results in more consumers, sales, and profits;
the shift from human assistants to robots improves the quality of customer support;
automated tools help financial organisations meet compliance requirements;
integration with third-party tools facilitates the analysis and reporting processes.
Now let's discover what tools for automation the bank lending process your business needs to prosper and thrive.
Overview of the best tools to automate the lending business
Throughout history, there have been many examples of how technologies enhanced the lending process: the first digital-only banking in 1999, Zopa and Prosper foundation in 2006, a boost of mobile loans in 2015, etc.
However, the potential of today's technologies and tools is incomparable to any of past achievements since they can manage virtually any aspect of the lending process:
loan application and monitoring;
credit risk evaluation;
AML/KYC checks;
payments;
deals approval;
email notifications and messages;
auto-investments;
portfolio generation;
client support.
To elevate online platforms for crowdfunding business and real estate investments, we integrate various third-party software.
Here are a few applications and solutions we can highly recommend.
If you still struggle with Excel tables or feel like your investment business has certain processes that can be improved, get in touch with us for a free consultation.
Get in touch
1. Automated due diligence checks: VixVerify, MangoPay
The AML/KYC procedures are an integral part of any online investment business. Only thoroughly vetted borrowers and investors can get access to the market and participate in deals.
In the online investment platforms that we are currently developing, we implement CDD checks by integrating VixVerify and MangoPay solutions.
VixVerify, a tool developed by GBG, offers real-time user verification and compliant onboarding process.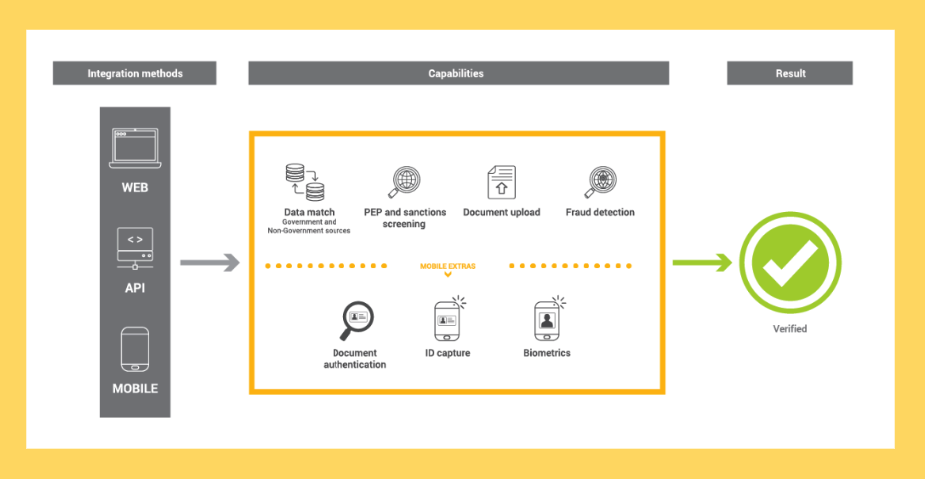 The main features of VixVerify include the use of reliable data sources, biometric verification, mobile AML/KYC checks, compliance with global requirements, risk evaluation.
MangoPay is another provider of scalable payment solutions for the financial sector, which you can try if you want to develop a bespoke payment flow or add custom e-wallets to your platform.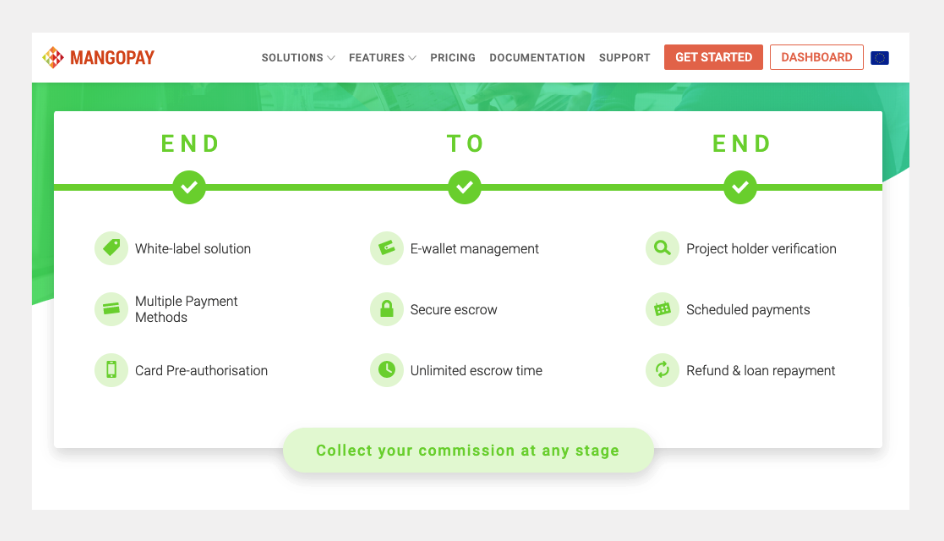 The provider allows adapting payment processes to specific business models and offers a thorough user inspection according to the latest financial laws and regulations.
A distinct advantage of MangoPay is that you can integrate it with any website via developer-friendly APIs.
2. Digital signatures: Hellosign and DocuSign
By integrating services for digital signatures, you can reduce the burden of manual checks and endless back-and-forth of documents between the parties. We'd recommend looking at Hellosign and Docusign services.
Hellosign, created by Dropbox, allows e-signing of the documents that can be implemented into any web interface via high-performing APIs or Salesforce extension.
With Hellosign, users can create their own signatures for signing different forms of e-docs, loan applications and credit agreements.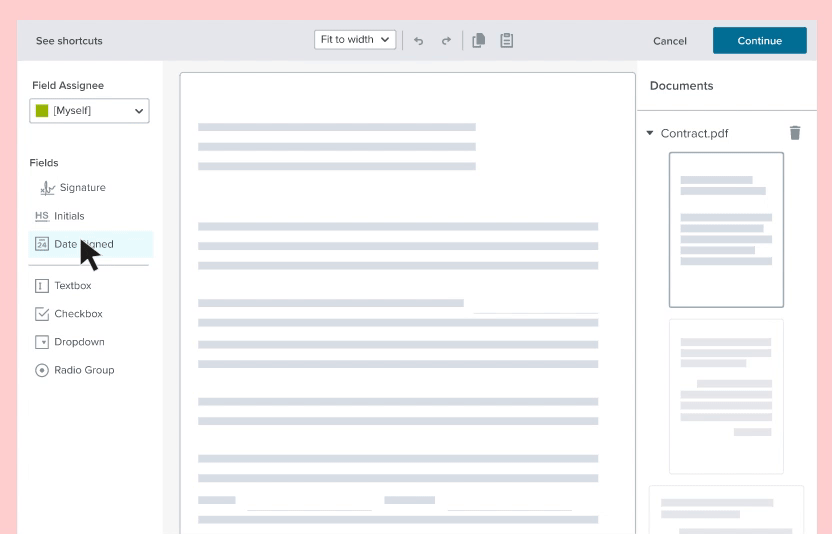 You can give it a free test-drive or buy a monthly package starting from $13.
DocuSign is a similar tool for securing loans, opening accounts and transferring money.
It's available at $10, $25 or $40 per month depending on the set of features you want to get.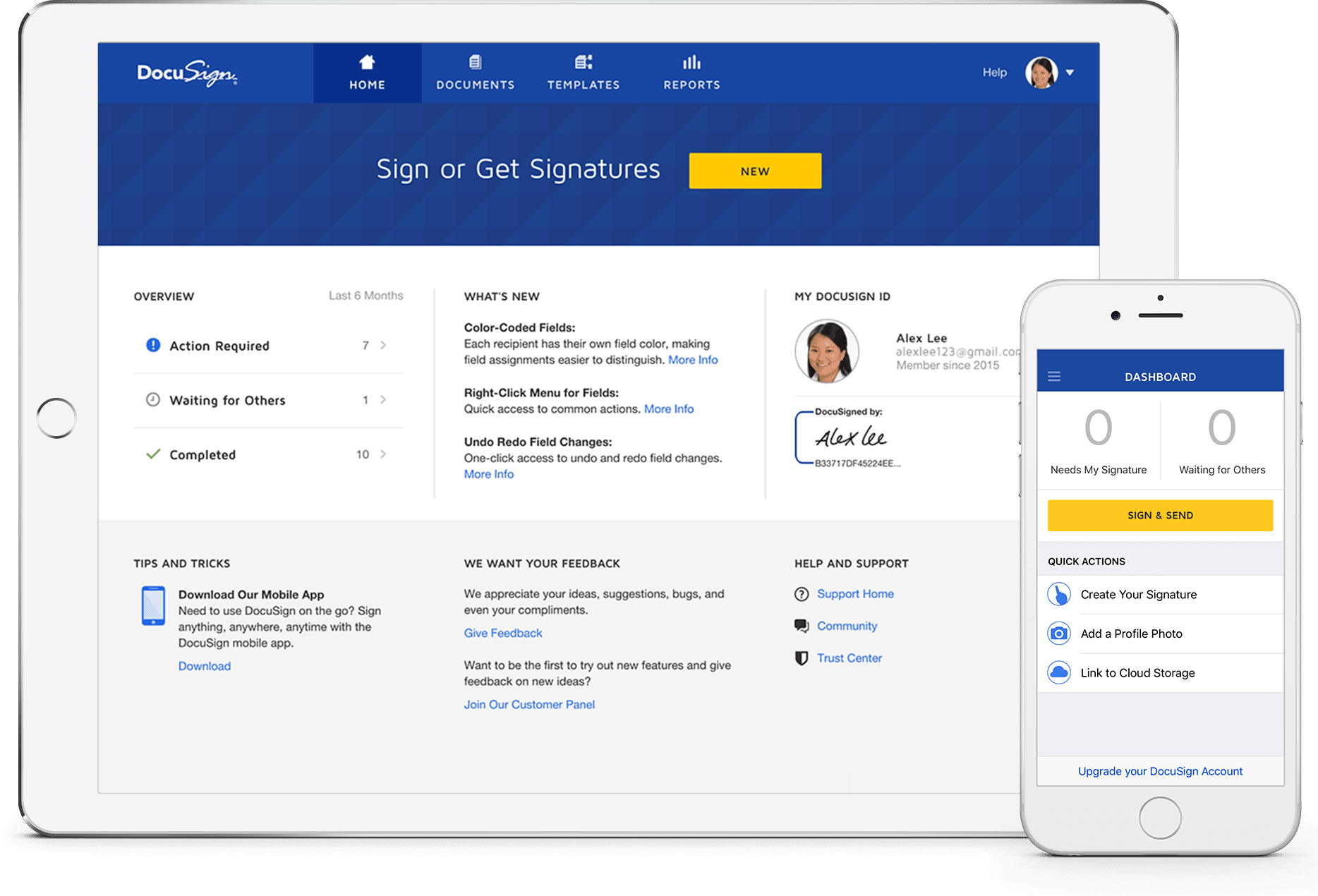 A basic package includes several signature fields, a mobile app, basic workflows, integrations with Dropbox, multiple languages, and real-time audit.
DocuSign comes with pre-defined integrations and is adjusted to the updates of the regulatory framework, which makes it secure and speedy.
3. Autopilot for customer relationship management
Gone are those days when financial brokers used a stack of tools to manage the client base.
While some applications were responsible for data collection, others provided automated marketing and sent personalised emails.
Today all you need is a robust and flexible one-stop-shop CRM software, something like Autopilot we integrated into the Homegrown site.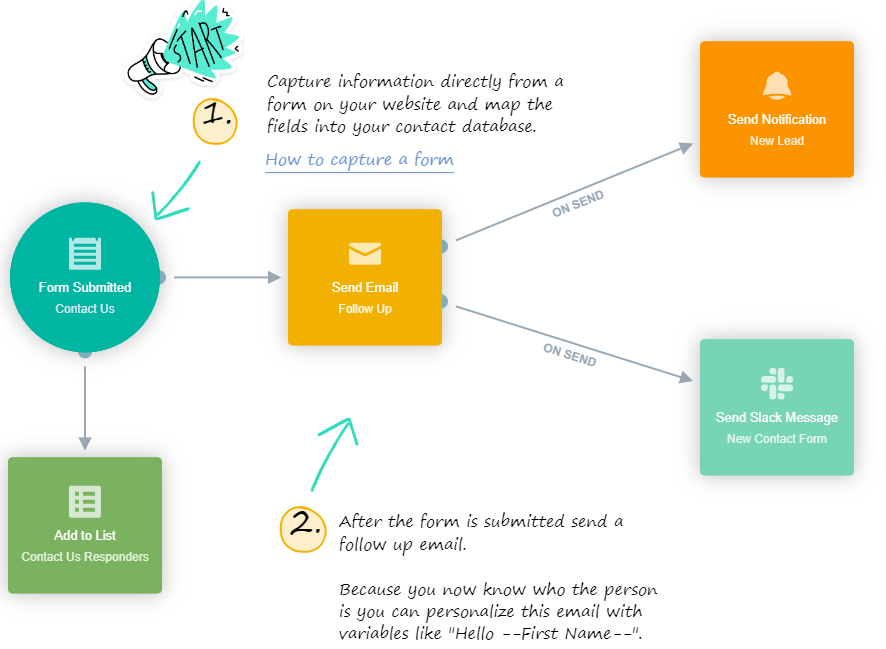 What you get buying Autopilot:
a powerful stack of integrations (Facebook, Slack, MailChimp, etc.);
an automated customer journeys creator that doesn't require any coding skills;
a feature-rich manager for lead generation, scoring, nurturing, and capture;
software for email marketing  (A/B tests and customer segmentation).
Besides, Autopilot offers several advanced add-ons:
professional assistance in set-up and fine-tuning;
premium support;
integration with Salesforce CRM;
custom IPs for an impeccable reputation;
activity streams.
4. Secure and compliant payments: Lemon Way and Goji
We've already stressed the importance to choose a reliable payment gateway provider to make investment flows as smooth as possible.
Lemon Way and Goji are payment systems we partnered with earlier this year and migrated some of our projects to.
Goji is a best-of-breed payment system that offers beyond ordinary features a usual payment solution comes with.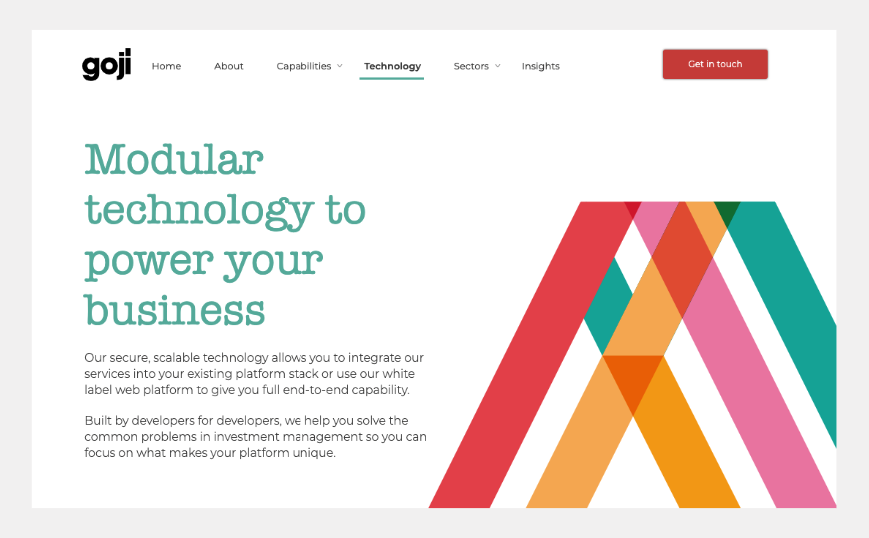 Goji Systems is an FCA certified product designed for alternative lending firms, crowdfunding portals and FinTech startups.
The most significant feature (or benefit) of Goji is that it allows opening of IFISA accounts which are very popular among retail investors and younger backers.
Other functions include available APIs, compliance with FCA regulations, advanced security and data safety.
If you intend to compete in the crowdfunding market, go for Lemon Way.
Lemon Way has been on the market since 2012, and it's already got a reputation as a reliable payment institution.
Key benefits Lemon Way offers:
available APIs;
an anti-fraud and money laundering protection system;
swift user verification;
handy management dashboard;
professional, personalised assistance.
5. SMS verification for investors and fundraisers
To verify the user's identity during the registration or authentification, you can deploy any SMS API service.
Nexmo is one of the top services enhancing the communication aspect in B2C relations.
It helps develop voice applications, send and receive SMS, embed live videos into any web application, manage calls in a current VoIP system, and communicate in popular messengers.
How you can use Nexmo in your P2P lending or crowdfunding platform:
enable two-factor authentification and omnichannel communication;
send SMS alerts and provide a call-back feature;
verify new users via mobile;
analyse users' reactions in real-time.
Revolut, AUKA, Remitly, and Bitquick are among the top Nexmo clients.
LenderKit — comprehensive software to automate the lending business
You may choose to integrate each of the top tools for lending business automatization separately or try a complex white-label platform.
LenderKit is a white-label solution that has similar to the integrations mentioned above under the hood.
Our development team did a great job of powering LenderKit with everything needed for running a financial business.
The platform may be a good match for p2p lending portals, commercial and residential real estate crowdfunding companies, and equity crowdfunding enterprises.
The toolkit for lending platforms consists of:
AML/KYC modules;
user accounts and income verification;
flexible fees and interest system;
loans auto refinancing;
a safe payment process.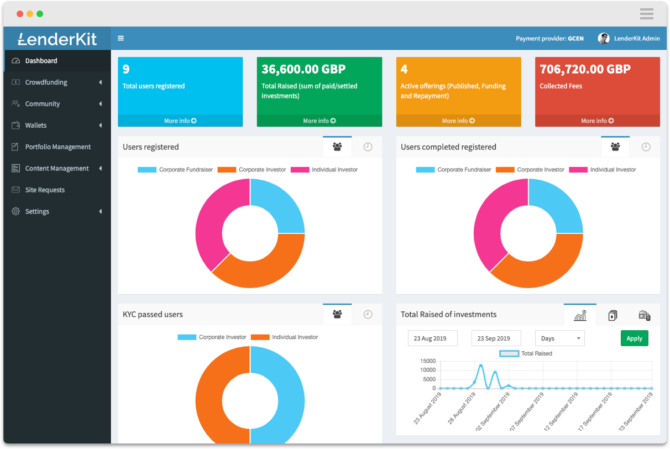 If you're in the real estate crowdlending business, you can take advantage of our white-label environment since it's initially tailored for the property niche.
By default, the platform comes with a property-related design and specific functionality such as investment details, property listings with photographs and descriptions, investments portfolio creators, and file management.
At the moment we're developing Luxury Shares — a LenderKit powered online platform for crowdfunding fractional ownership.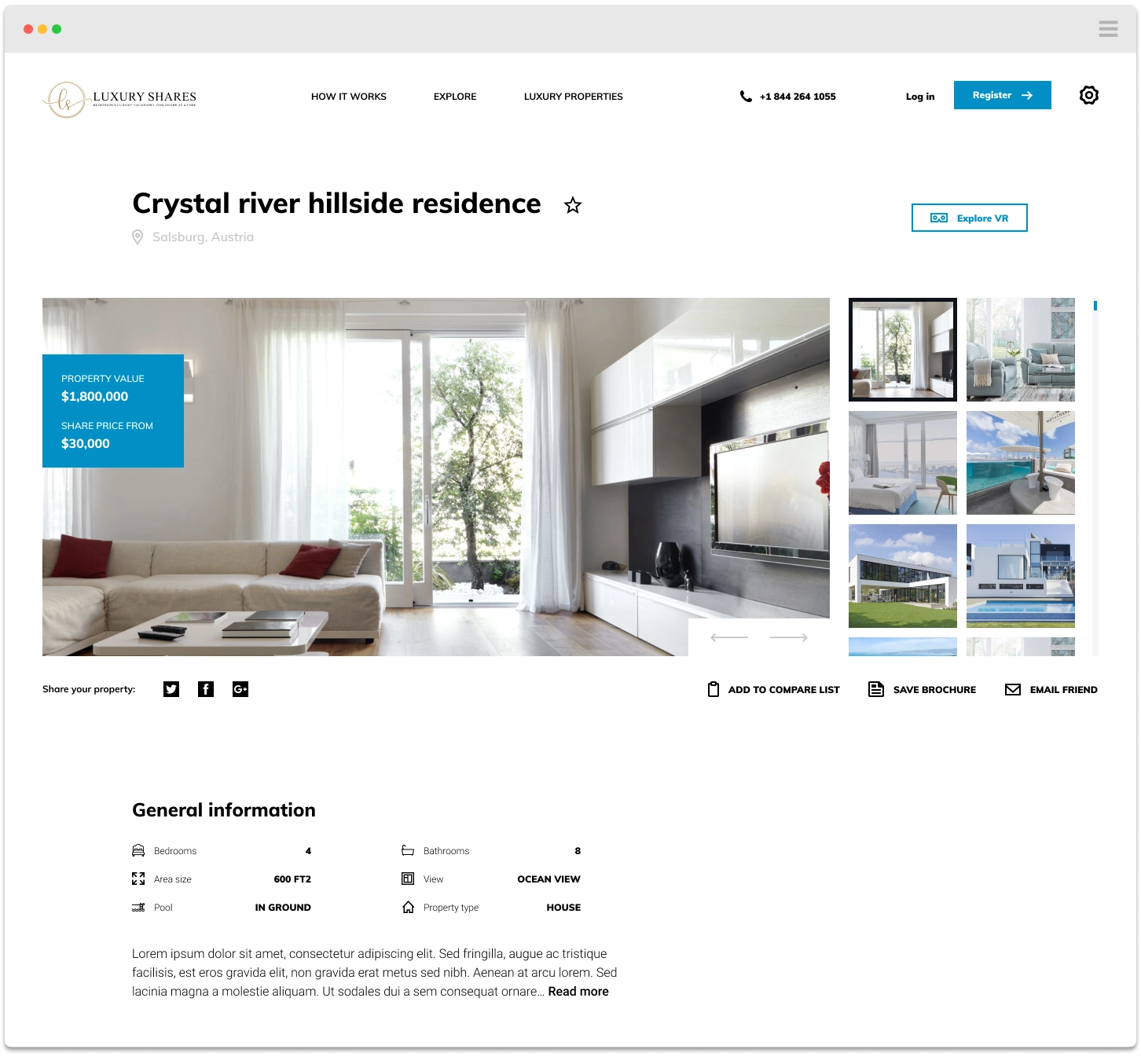 We deployed the white-label tool for arranging the client's investment workflow and WordPress for managing the website content.
By using a combo of tools for KYC/AML checks, SMS verification, and e-signatures, we are aiming to create a top-notch portal operating globally. Check out the design we've created so far.
On a final note
Today virtually any aspect of the lending business can be delegated to smart solutions: from the borrower and investor onboarding to portfolio generation.
Automation has a good number of perks for lending companies, the predominant one being the shift from routine manual work to business development.
In this abstract, we've shared the top tools to automate the lending business from our own toolkit:
Simplify the document flow by integrating third-party services for e-signatures.
Use KYC/AML providers that offer automated checks to offload your staff.
Integrate a CRM system to manage your prospects and nurture potential leads.
Implement payment solutions explicitly targeted at online investment processes.
Enable two-factor authentication or user verification with SMS services.
If you're looking for FinTech development services to put your lending platform on a pilot, reach out to us for a free consultation.