Proptech
and real estate solutions
Digitise your real estate business and improve operational efficiency using technology. We bring innovation into commercial and residential real estate companies for better market visibility, customer management, and continuous business growth.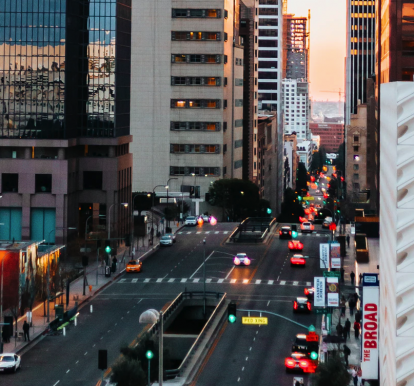 Digital solutions
that grow your real estate business
The real estate industry is huge. While we don't serve all real estate segments, we have enough experience to build solutions that will eventually become your tools towards getting more clients and having less headache.
Real estate investment & crowdfunding platforms
Alternative finance for construction and renovation is not new.
Claims about disrupting the traditional lending system turn out to be true. For instance, one of the real estate crowdfunding platforms that we built is able to close deals in as little as 24 hours!
Along with integrated services like automated KYC checks, electronic signatures and even auto-investments, you can get a powerful tool for financing your own real state projects or expand the pool of investors for other real estate companies.
To speed up the go-to-market time and actual effort (money included), we build real estate crowdfunding platforms using our own crowdfunding software — LenderKit.
LenderKit helps launch a property crowdfunding platform faster, so you can start validating your business concept and making profit earlier.
Discover more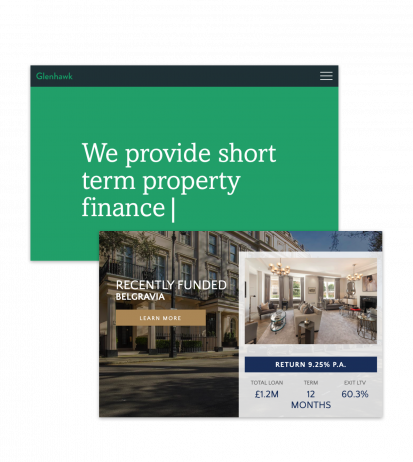 Real estate agency websites
Sometimes, getting a new prospect is a matter of clear design and easy website navigation.
The more effort you put into showcasing properties on your website, the more qualified leads you are likely to get. Detailed information together with video or virtual reality tour allow avoiding unnecessary calls or email enquiries because customers get the maximum clarity right here, right now.
We'd love to help you improve your agency performance by designing and building a real estate agency website that answers the needs of your audience.
What you will get:
unique design that matches what your company values and what your users look for;
easy-to-use features that create a positive user experience: advanced search, flexible filtering options, interactive maps, wishlists, and more.
handy CMS to manage listings, add content, or integrate it with third-party marketing apps;
process transparency and project control.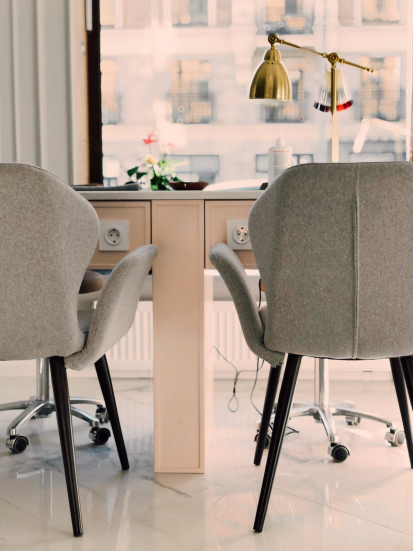 Conversion rate optimisation
Already running a real estate agency website but it hardly brings you clients and leads?
There are several options to consider before you hire a real estate web development company to rebuild it from scratch.
Performance optimisation. If a user needs to wait and wait until that search option hooks up and shows the results, they may leave just there and go to another website. Proper tech assessment might reveal page loading issues that can be fixed without spending tons for that super Amazon server you saw in ads.
Design audit. The idea is to analyse the data from Google Analytics and other tools you may be using. Such audit helps find those weak spots where users drop off, suggest a possible problem they face and propose design tweaks that should fix it.
How we do it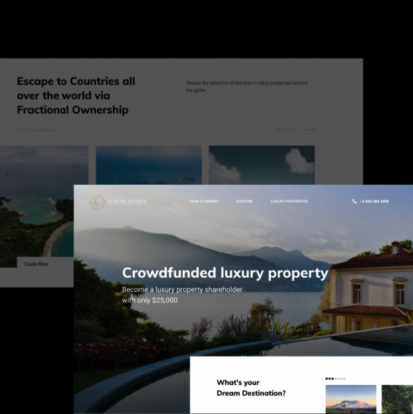 Rental search platforms
No crisis can ever stop the need for people to relocate, open new businesses, or find better housing options.
Rental search apps make it easy for them to find, compare and select the property that fits their requirements. The options people may look for are vast:
private housing for families;
shared office & co-working spaces;
storage facilities;
commercial property, etc.
Depending on the property type, rental search platforms may have different looks or filtering options, but they have one big thing in common: the ability to accommodate any search request fast and automate the request handling process.
We can help you figure out what size of a platform to start with, build a minimum viable solution and expand it further when it's firm and steady.
See portfolio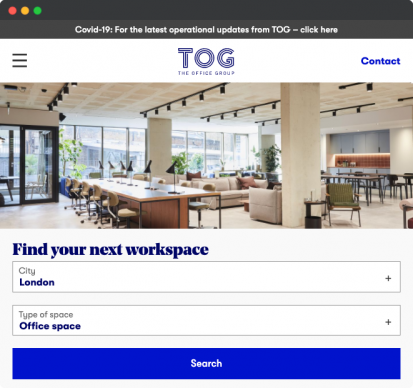 Custom software for real estate agencies
If you feel like drowning in constant operating activity and losing focus, it's wise considering a tool that could streamline repeated tasks and provide a high-level overview of your real estate business health.
By analysing your struggles and process dips, we can come up with a platform idea that would ultimately become your command centre and best assistant.
With custom real estate software, you can manage previously detached processes in one place:
handle incoming requests;
manage real estate listings;
monitor finances;
track expenditures and accounting;
analyse performance to make informed business decisions.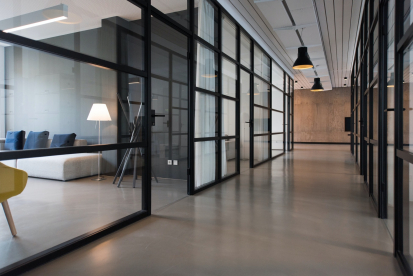 INDUSTRIES
and segments that we serve
What it takes
to build an efficient real estate solution
Regardless of complexity, we want this solution to help you become the best in your league. At the same time, we'd like the whole process to be as easy as possible so that we both take pride in the end result. Here's how we can achieve it.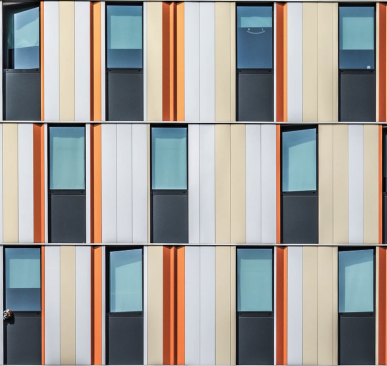 Business and trend analysis
To match your expectations, we will arrange a series of calls, so be ready to answers lots of questions about the way you run the business now, the challenges you face and where you think your competitors do better.
Based on the information gathered, we will create a requirement specification that explains the main goal of the solution, defines key functionality and provides a description of various processes.
Depending on what you try to achieve, the specs can be both short or long, but in the end, it will allow us to provide you with an accurate cost estimate.
Proper development process
The clear process guarantees that we develop exactly what you expect.
We will split up the whole project scope into weekly or biweekly stretches called sprints. These sprints make up the project schedule that we'll follow.
At the end of each sprint, you will see a tangible result and share your feedback. If you feel like some things need adjustments, we'll incorporate them in the future sprints.
This way, you get full control of what's happening and are able to prioritise functionality as you need.
Transparency
Weekly reports, regular emails — that's how you stay on top of things. In addition, our project managers are available via a variety of messengers and will send you their proposed communication plan.
Prepare to invest your time in the development process and give us prompt feedback to ensure that we are on track and your website or app will go live as scheduled.
We are all for a partnership approach. Let's build great products and relationships!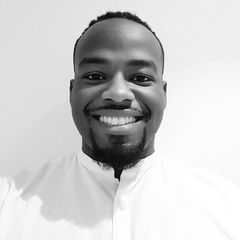 The team from JustCoded is fast and always willing to provide helpful suggestions. There have been times where something may have been overlooked by our part and they are quick to point it out so we can make amends. They are very detailed in their feedback and breakdowns and they have a great eye for detail when it comes to matching the build to the design.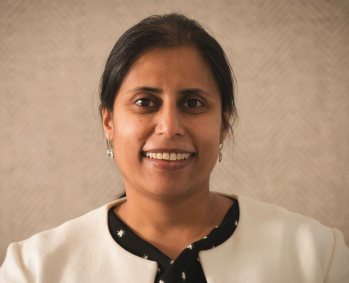 Uma Rajah
CEO, CapitalRise
It is a pleasure to work with the JustCoded team. We appreciate the quality of their work and the effort they put in. They are reliable, helpful and prepared to go the extra mile when required. As a result, they feel more like an extended part of our team than a supplier.
Expert advice
about real estate solutions