Conservative real estate and hotel industries are becoming more and more tech-savvy.
Automatic reservation and check-out notifications, personalised emails and messages, easy billing – just to name a few of recent advances in the hospitality market.
According to Ehotelier, 30% of hotel guests are millennials whose decisions on a property are based on the tech aspect of its management services.
To satisfy the demanding clientele and increase revenue, companies try to automate every business process.
For this purpose, some companies buy popular property management system for hotels and real estate agencies, others invest in creating custom software.
In today's article, we're going to focus on the second scenario, in particular:
discuss must-have features of custom property management systems (CPMS);
study the steps of developing CPMS;
discover investments in building custom property management system for hotels and real estate agencies.
Without further ado, let's get started.
Why create a property management software online
First off, let us answer the question "What is a property management system?
PMS is a piece of software designed for automating key business processes in the property management environment: communication between landlords and tenants, hotel bookings and reservations, check-in and check-out, billing, marketing, customer support, etc.
There are two types of PMS – commercial products and custom solutions. The former is rich in features, but now and then, they come with certain limitations.
The latter perfectly match the needs of their owners and have a huge potential for scalability.
However, comparing with mass-market products, custom solutions are more expensive.
Custom property management systems have numerous benefits, which causes the bespoke real estate management software development gaining momentum.
Here are several arguments why you should consider creating a CPMS.
Fast and easy management
Tons of spreadsheets and software packages that sometimes lack compatibility are left behind. A property management system lets you enjoy the professional management of all business processes. By reducing third-party tools, you can achieve better standardisation of management and increase its efficiency.
Unlimited channels
If you're a hotel owner, there's no need to choose between Expedia or Airbnb. With a custom property management system, you can cover all the channels for distributing your rental or hotel services.
24/7 customer support
Built-in chatbots and virtual assistants provide your guests with excellent support even when you're not at work.
Data protection
Built according to the highest standards of cybersecurity, a real estate management system eliminates risks of data breaches and fraudulent activities.
Business analytics
You always keep the finger on the pulse – the performance and growth of your company are trackable and accessible. What's more, real-time figures let you easily adapt your strategy to the changing environment.
Customer loyalty
Take your business to a new level. With mobile availability, instant notifications, personalised marketing, regulars and prospects feel your respect and care. A personal area for tenants and guests makes the user experience more engaging.
Managing multiple properties
In case you have a business chain, bespoke solutions allow you to manage it effectively at minimum costs. You can track and view the activity of every team member and derive the necessary info within minutes.
No routine tasks
The main goal of any custom product for property or hotel management is to reduce the number of daunting daily tasks. By delegating a massive amount of routine work, you free up time to explore new business opportunities.
Scalability
Bespoke PMS are always designed with a thought of further expansion, which means they will cover any of your growing needs in the long run.
Property management system features
Now you can see that a custom management solution is crucial for any property business.
The question is 'What property management system features should you incorporate in your product?
Although there are no strict rules on the functionality you should develop, we recommend you to consider these must-have features.
Property listings manager
A custom channel manager is super helpful if your hotel deals with numerous online travel agents (OTAs).
It helps you handle all of your accounts in OTA platforms and update the availability of rooms or apartments on a regular basis.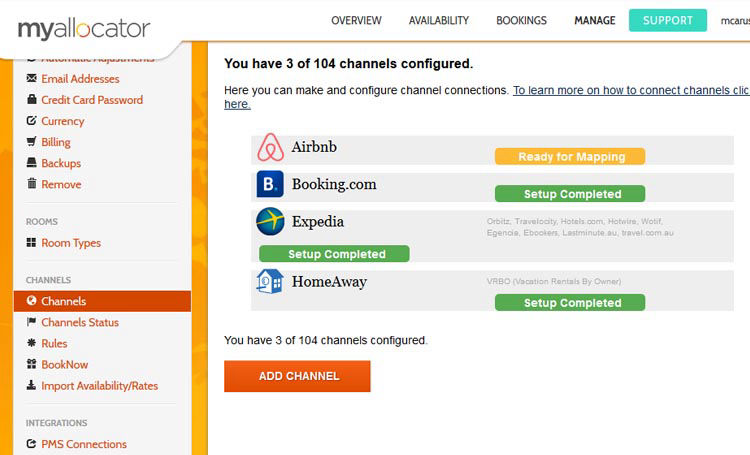 What's more, you can eliminate the risk of overbooking and add reservations made offline by a receptionist.
Multi-calendar
It's one of the essentials a property management system for hotels or rental business can't live without.
Multi-calendars are designed for displaying reservations that come from different channels at one place, rooms availability and guest status.
They let you add details about each reservation to get a full picture of each guest.
A good idea is to set prices for certain dates right in the calendar so that you can quickly manage on-the-spot inquiries. Also, you can add waiting lists if your facility is full.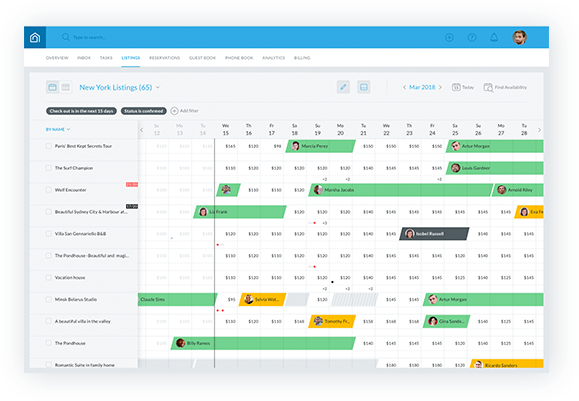 To add your personal touch, you can tweak the settings and change the look of your calendar.
Automated processes
There's no dilemma 'to automate or not to automate when it comes to hotel and rental business. You should automate. Full stop.
When you make a property management system software think hard which processes and flows don't require human observation.
Among them may be accounting and communication, automatic notifications, online check-ins, auto-responses and payments, etc.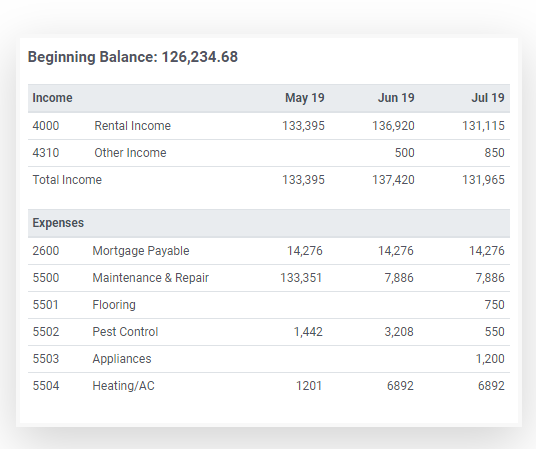 Also, you can create different email templates to deliver more personalised messages and schedule the time for sending them.
Task system
Any real-estate related business implies completing myriads of routine tasks which may distract you from strategic things.
To develop a rental property management software that will take some of your daily burdens, consider integrating a task management module.
Recurring tasks can be completely automated while unique one-time activities can be done manually.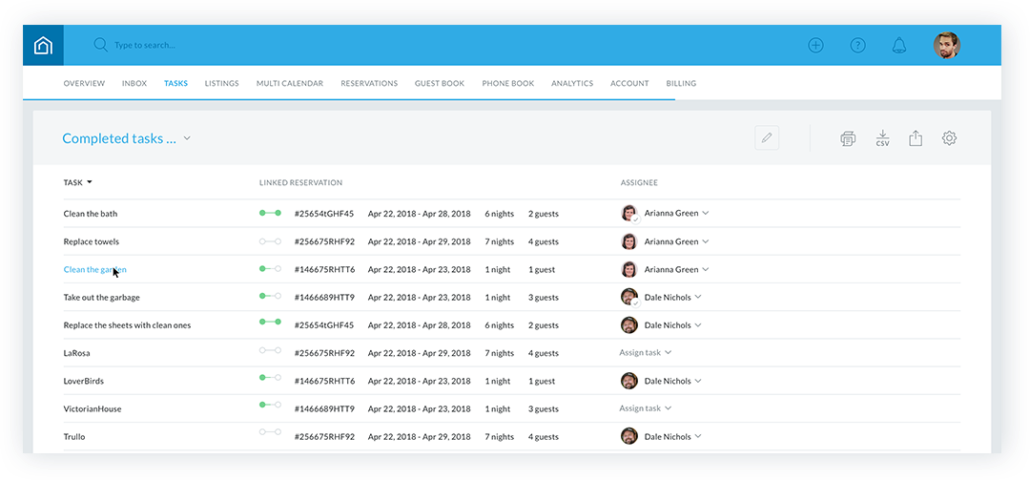 Developing a mobile task manager will allow your team to be flexible and fulfil their assignments on the go.
Detailed task reports and smart notifications will greatly contribute to the centralization of your business management.
Reports
Do you know what lets you always keep your eyes on the ball? Yes, it's advanced reporting tools.
Since the property business is complex, it's vital that a reporting feature covers all the business aspects such as income & expenses, payments, fees, housekeeping, available and occupied rooms.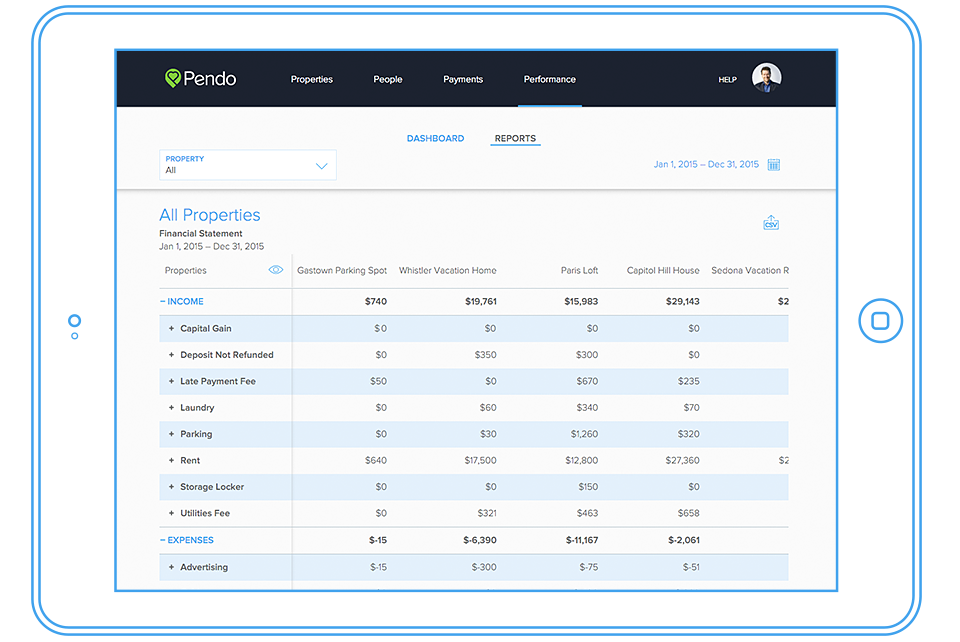 Smart statistics is to help you understand where your business is heading, identify strengths and weaknesses, adjust the strategy.
For convenient sharing, make sure that your reports can be downloaded in different formats.
Payment solutions
It's obvious that your CPMS can't work without a powerful payment module.
Consider integrating a deposit and balance payment options, email reminders and notifications.
To top it off, it's a good idea to add such features as group payments, currency conversions, surcharges, and upselling to the list of nice things for your CPMS.
And always remember about tracking payment-related info to ensure that customers get a smooth and seamless payment experience.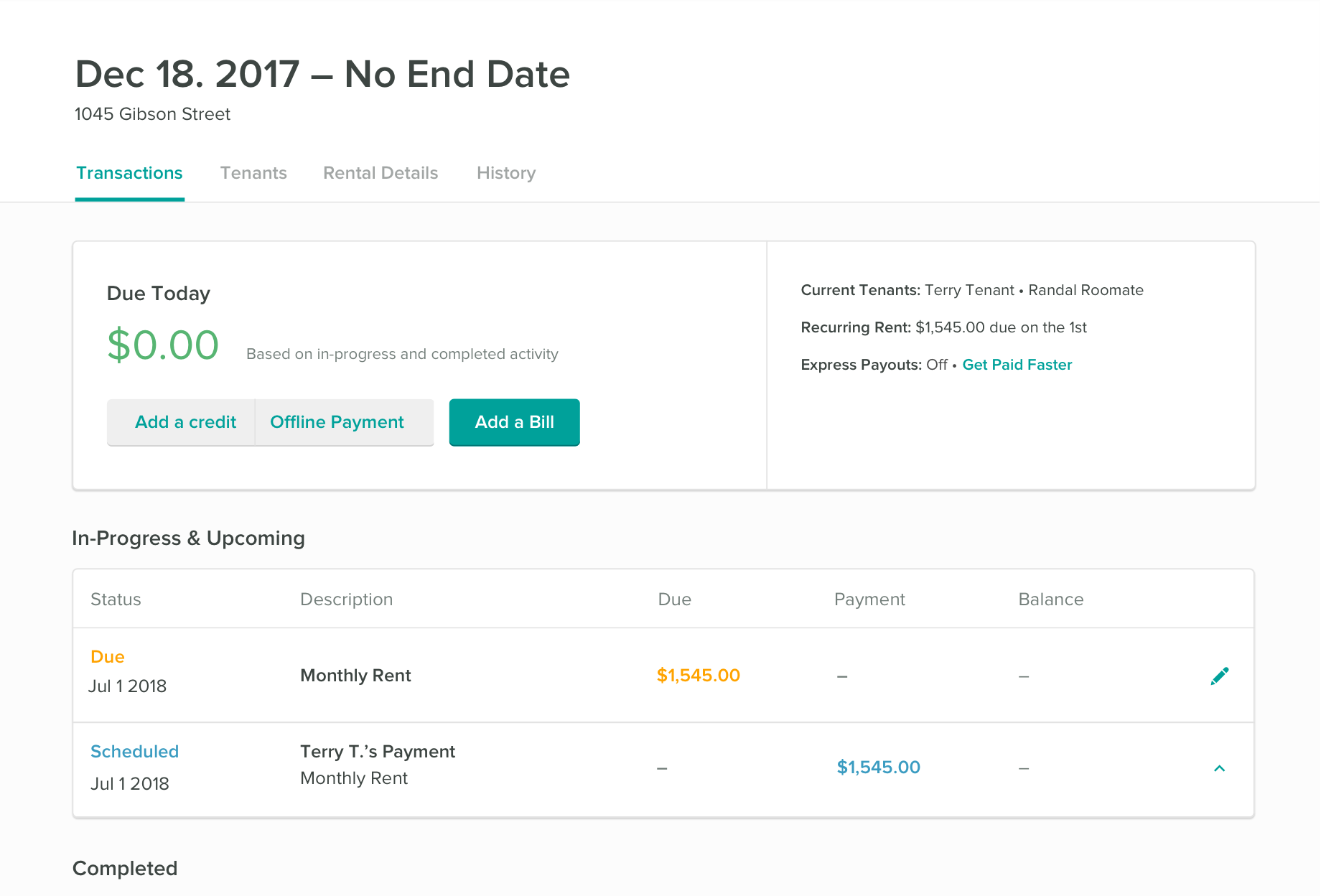 Payment options at Cozy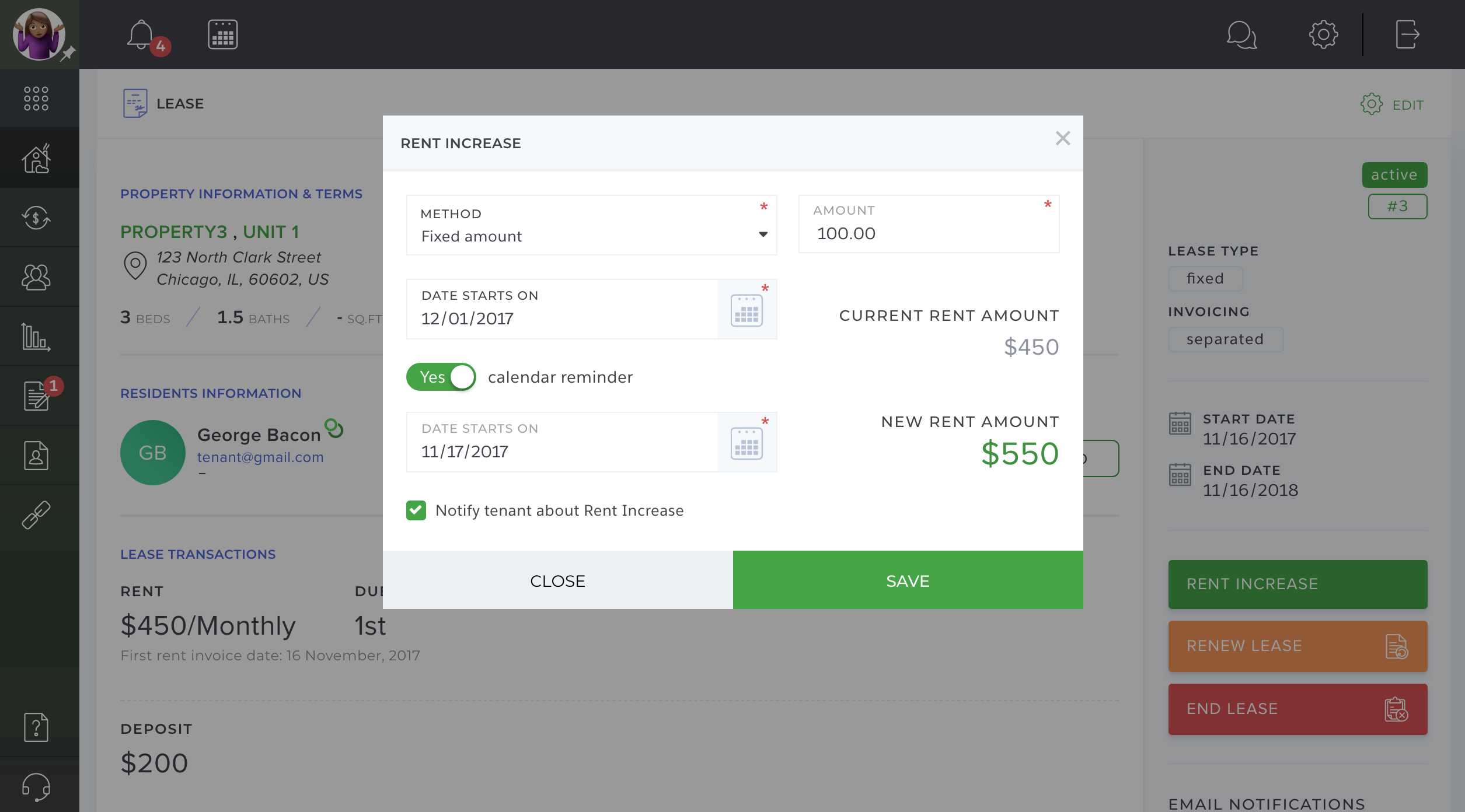 Online receptionist
If you focus on the guest-centric approach, then you'll probably like the idea of a virtual concierge.
With this feature, you can take some pressure off your admin staff and deliver excellent customer experience to your guests..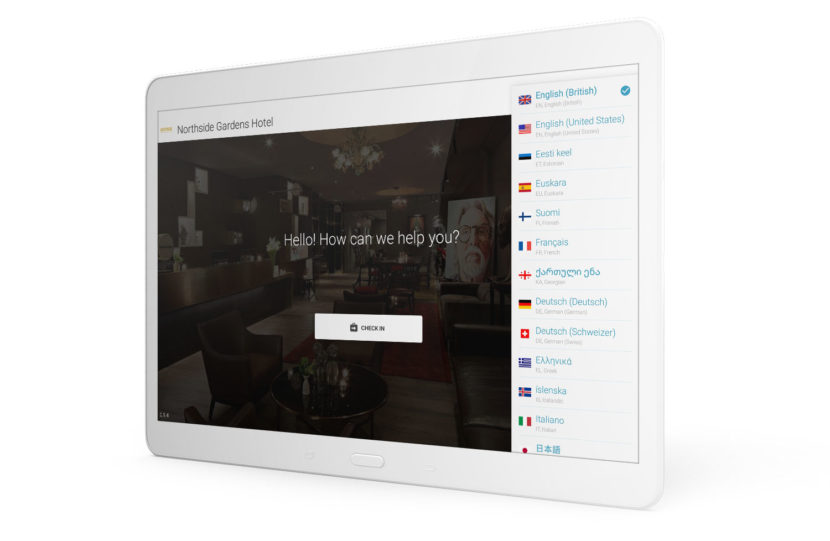 What can virtual assistants do?
allow fast and easy check-ins;
collect guest data;
reduce the amount of paperwork;
let users easily select rooms or apartments;
upsell your products or services.
Scalability
No matter whether you own a family hotel or medium-sized rental business, one day you may want to expand.
And your web-based CPMS is ought to be ready for such an upscale: either you're going to add new features to the core functionality or manage several hotels.
It's great if your scalable property management software can be expanded or integrated with third-party solutions at minimum costs.
Also, note that any CPMS should be easily installed and launched in case you're going to purchase new equipment or teach new staff how to manage it.
Steps and costs to build a custom property management system
If you're finally ready to build software for apartment management, let us take you through this adventures journey.
CPMS development is similar to creating any other web-based solutions, which means it consists of the below stages.
We at JustCoded start the development process with strategy and planning. To offer the best solution, we carefully study your business needs, target audience, product technical and non-technical requirements.
The discovery phase is very essential because it helps to save time and money in the long run.
Once we've completed the business analysis, we move to wireframing and prototyping. This stage is devoted to UX design, better understanding the target audience, creating user journeys and flows. The deliverables are hi-fi wireframes, low-fi prototypes, and visual presentation of the design concept.
We do our best to make you feel comfortable when using the end product.
Only when prototypes are agreed with the client, we move to create UI design.
The next stage is front-end and back-end development.
Our dedicated team breathe life into the design and develop the planned functionality.
Every solution we develop is scalable, which means we can always add some nice features if the client asks us to do so.
While front-end developers are responsible for the look of the CPMS, back-end programmers deal with what is under the hood.
The development stage is paired with continuous testing run by our QA engineers. Product launch doesn't mark the end of our collaboration as we always provide post-launch maintenance and support.
Within the guarantee period, we fix bugs, solve and tech issues, continue testing the functionality and performance.
Our goal is to establish long-term relationships with clients and become a credible tech partner.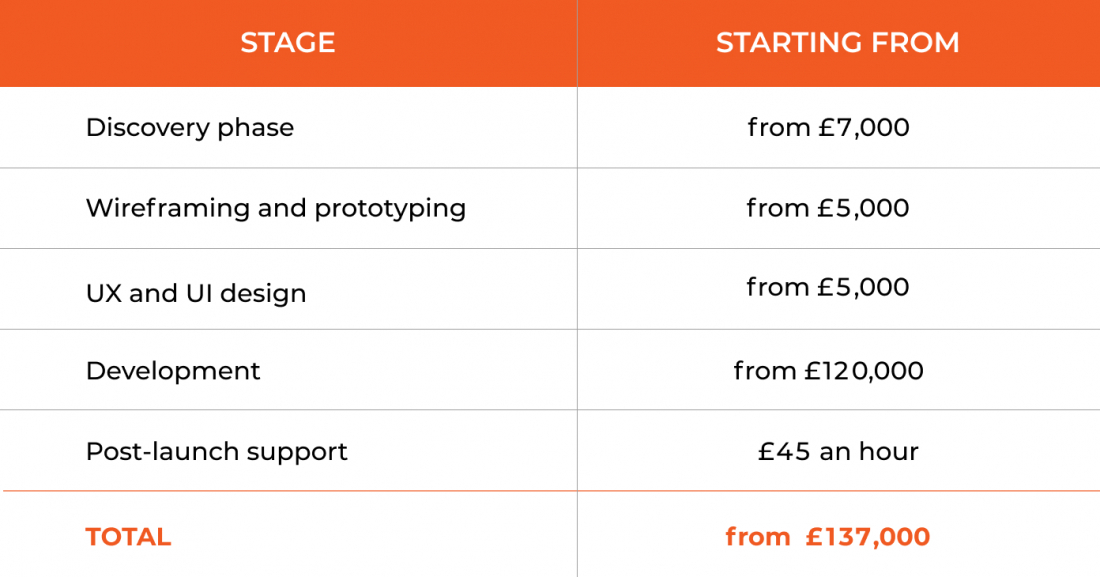 Challenges of building a custom property management system
Even the best commercial property management software may come with some limitations restraining its usability.
When crafting a custom property management system you may face the following obstacles:
ever-changing business environment requires constant updates of property software;
too complex architecture and interface may lead to usability issues;
ineffective cybersecurity system may cause guest data breaches;
incompatibility with pre-existing management systems may result in problems with data import/export;
systems without multilingual support are likely to be abandoned by users.
Our insight
We've got 10 years of experience dealing with various industries and delivering bespoke web design and web development solutions.
Among other things, we build a property management system, CRM for hotels, real estate portals and property websites.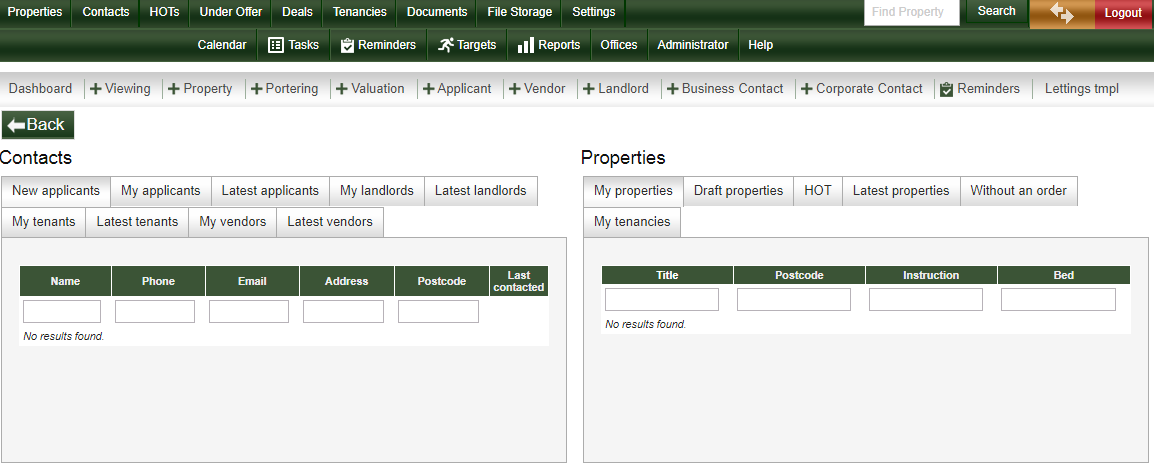 Complex management systems with lots of third-party tools as input are turned into powerful integrated systems.
By modelling custom solutions for managing property business, we help clients improve internal communications, increase business effectiveness, standardise workflows, retain regulars and attract prospects.
Concluding
Comparing to ready-made solutions, investing in custom software may seem to be a pricey and complicated affair.
However, if you run the numbers and consider the risks, you will see that bespoke management systems can bring your project enormous benefits.
Apart from reducing the amount of administrative work, the property management system will increase clients' satisfaction and make them come back to you again and again.