Join us
We have awesome openings!
Every successful project, every line of code and every happy customer has a bunch of people behind it. They work together and take pride in what they do. These are the people at JustCoded. If you think that you are similar to us – feel free to join our growing team!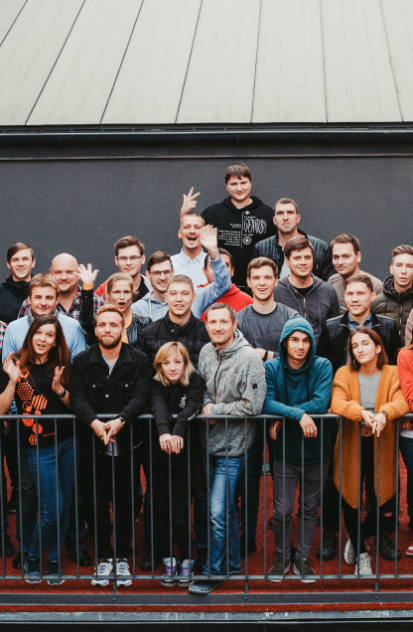 What we offer
Professional development:
Personal roadmap
Build a clear plan to enhance your skills and achieve your career goals.
Training and workshops
Happy to sponsor your participation in an event of your choice.
Internal meetups
Sharing is caring; our small tech talks are cozy and regular.
Cool office
A loft-style office with three floors. You'll love it!
English classes with a native speaker
Meet weekly with our amazing Martin to improve your language skills.
Benefits and perks:
21 days of paid vacation
And they increase every year :)
Regular corporate and team building events
From small birthday parties to massive corporate events.
Paid sick leaves (up to 5 days)
Things happen, we totally get it.
Sport expenses refund up to 50%
Gym, pool, massage or even a SPA weekend.
Chillout area with XBox and table tennis
There's a kicker, too! And we often have battles between the teams.
Get to know
our fampany!
Fampany stands for family + company, a term created by Matt 'Mills' Miller from Ustwo.
How does it work in real life? Becoming a company with super corporate attitude and environment is not on our list of plans. What we strive for is creating and maintaining family-like relationships with each other and appreciating everyone's right to think and feel differently.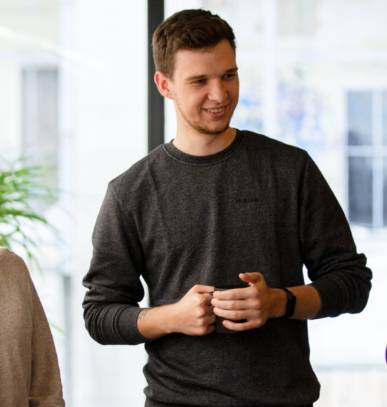 This is us
Working, chilling, arguing, and having fun at all times