P2P lending
platform development
Launch a custom P2P lending platform, automate your lending process and increase business performance with the help of our technology.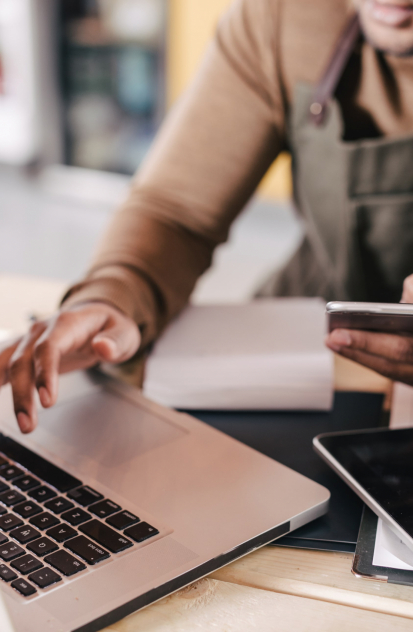 What makes
a robust P2P lending platform?
P2P lending platforms bring together two very different audiences with their specific needs and ultimately help them achieve their goals. Providing them with a friendly interface to manage their loan and investments is as crucial as having a powerful back-office to overlook all activities on the platform.
Customer onboarding
It should be relatively easy both for lenders and borrowers register on your platform. With that said, certain steps are essential to verify a client's fitness and trustworthiness; let alone it may be a regulatory requirement.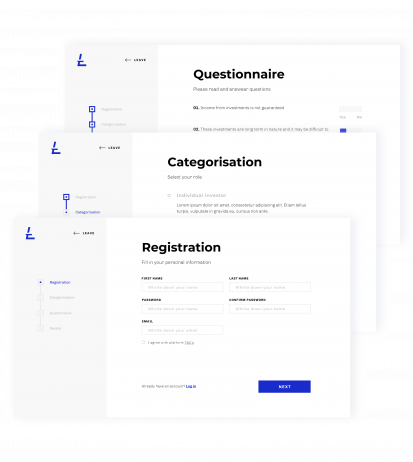 Personal dashboards
Personal dashboards are mission control centres where your clients monitor everything that happens with their investments and loans.
In addition to base information, borrowers and lenders can configure certain settings, track transactions, top up their digital wallets or adjust account security settings.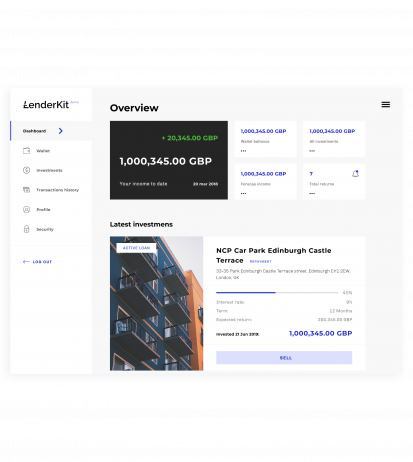 Digital wallets
Digital wallet is where the funds are kept during the funding period up until the payout date. It provides an extra security layer between the platform and the client's credit card or bank account.
With digital wallets, lenders can lend money to selected borrowers, perform internal transfers between the wallets or add new funding methods.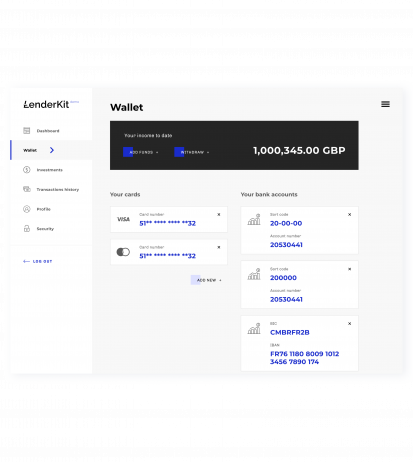 Lender & borrower management
User management in P2P lending platforms goes beyond the ordinary name and address changes.
A platform admin should be able to view the base information, update KYC and registration status, view loans and outstanding payouts or even create investments on behalf of lenders.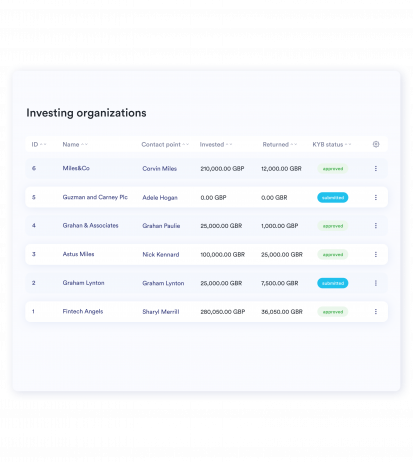 Loan calculator
Knowing the potential repayment amount in advance allows borrowers making informed decisions regarding applying for a loan on your P2P lending platform.
A loan calculator will help them forecast future spending and make necessary adjustments to their loan repayment strategies or business.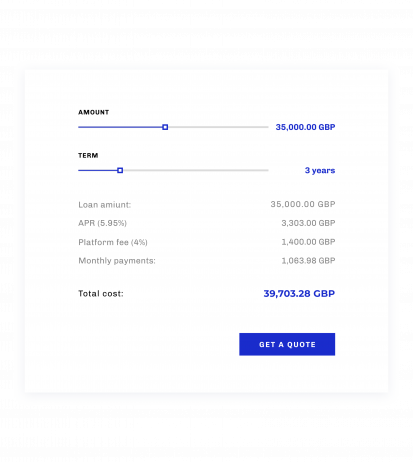 Popular niches
in demand for P2P loans
LenderKit
specialised software for P2P lending platforms
Our software can become a solid launchpad for your P2P lending business as it has all the essential functionality, gives room for all sorts of customisation and drastically reduces your time to market.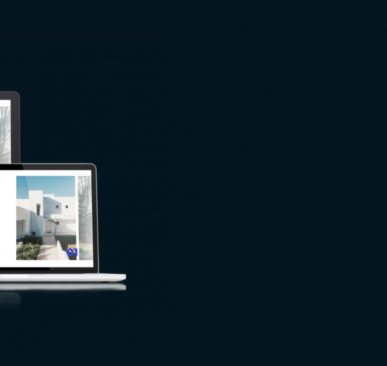 Powerful back-office
Feature-rich administration panel for everything that happens on your crowdfunding platform:
investor and borrower management;
fee configuration;
campaign monitoring;
KYC status updates;
access permission control and more.
Module-based structure
LenderKit has a long list of modules that power a variety of features and functionality covering the majority of business scenarios. If your specific business can do without some of them, we will set up LenderKit only with the necessary set in order not to overload the interface.
Scaling and flexbility
Despite having multiple features out of the box, LenderKit can be customised to fit your specific business flows or integrated with any third-party solution of your choice with the help of our tech team.
Regulations support
We have clients who have licenced their LenderKit powered platforms in several jurisdictions worldwide, including MENA, the UK, Europe and the US. LenderKit has built-in regulatory configurations, however, we can always implement anything you may need on top.
Payment integrations
There are several crowdfunding payment gateways tailored to particular investment flows.
While we have extensive experience with providers like Lemonway, Mangopay, Goji, we can implement virtually any payment gateway provider that works with crowdfunding platforms.
API to connect third-party services
We can integrate LenderKit with any service as long as there is an API:
KYC provider
payment gateway
credit scoring system
bank
SMS notification service
marketing tool etc.
Insights
on P2P lending platform development