CrowdSpace
Crowdfunding platform directory
We aim to promote crowdfunding among investors and fundraisers as well as educate them on alternative financing options. That's why we created CrowdSpace — a crowdfunding platform directory with a comprehensive collection of crowdfunding platforms.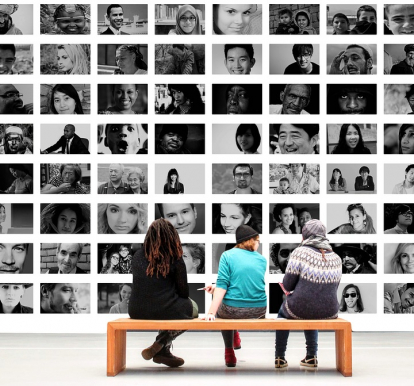 How it works
CrowdSpace is created to help investors, borrowers, and crowdfunding platform owners. It educates investors and fundraisers, providing them with a handy directory of crowdfunding platforms of all kinds. Simultaneously, it creates an extra marketing channel for the crowdfunding platforms and improves their visibility among investors and borrowers.
Flexible platform search
Anybody can search for a suitable platform specifying the required parameters.
CrowdSpace has more than 300 crowdfunding platforms from a variety of domains:
sustainability
green energy
real estate
biotech
technology
urban development
sports
education
art etc.
Find platforms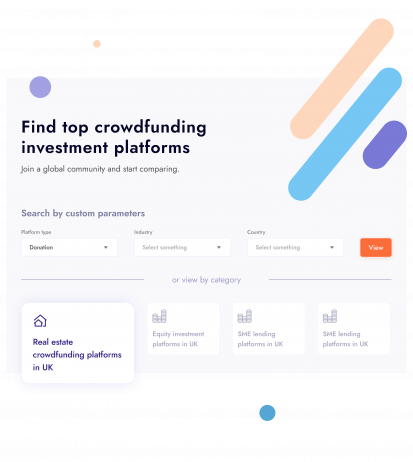 Advanced platform filtering
The platform directory allows viewing all platforms or choosing only those that match a combination of criteria.
For example, you can view all real estate crowdfunding platforms from Lithuania that have been in the market for the past 5 years.
Filter platforms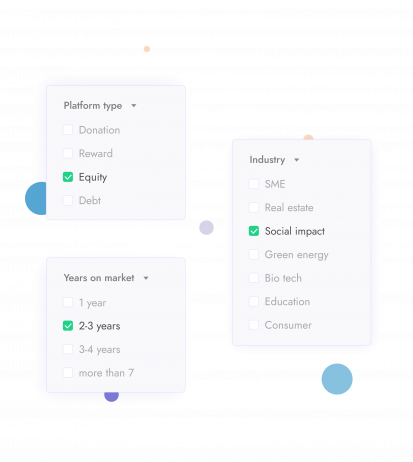 Detailed information about crowdfunding platforms
Individual platform pages contain the key information regarding features, available languages, average interest rate, as well as company updates from social platforms.