A workspace rental platform is a great business idea with high ROI potential.
It makes a living using several monetisation strategies, including fees, commissions, and advertising on a well-established platform.
If you are passionate about commercial real estate, coworking spaces, lounges, and communication, then building a workspace rental platform is the right choice for you.
In this article, you'll learn the 6 key steps for creating such a platform and understand the business matter of a workspace sharing website more in-depth.
Before you jump straight into the development — it's always good to start with the basics.
We built our office almost from scratch and know what it takes to make a space work for you. If you'd like to set up a workspace rental platform, drop us a line to discuss your project.
Get in touch
Step 1. Understand how the workspace rental platform works
A workspace sharing website is a Platform as a Service (PaaS) solution. It connects people who want to rent an office or a co-working space directly with the hosts.
At the very core, it works as a simple listing website that allows hosts to post their coworking spaces for rent. Tenants can search and book the desired office space or room.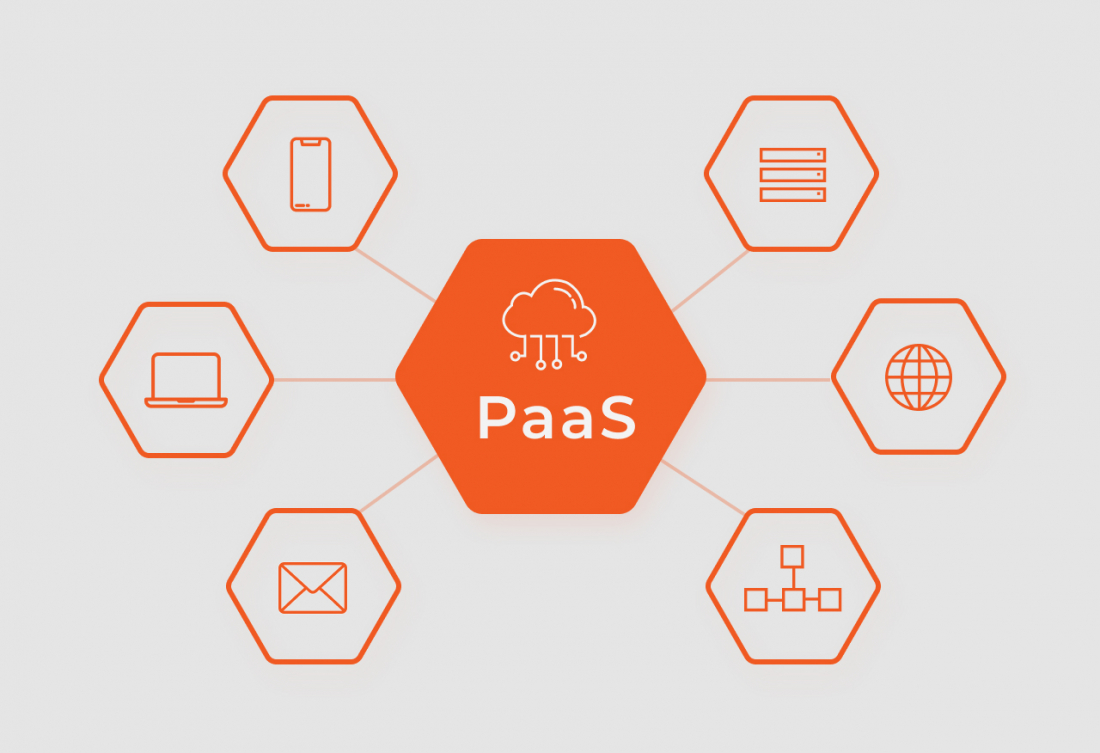 The main advantage of a workspace rental platform solution is that it allows for real-time monitoring and booking of a variety of co-working spaces that can be rented out on very flexible terms including hourly, monthly, quarterly, and yearly periods.
According to Statista, the number of coworking spaces worldwide has reached 18.7K in 2019. Asia Pacific (including India) is the region with the most working spaces followed by Europe, the Middle East, and Africa.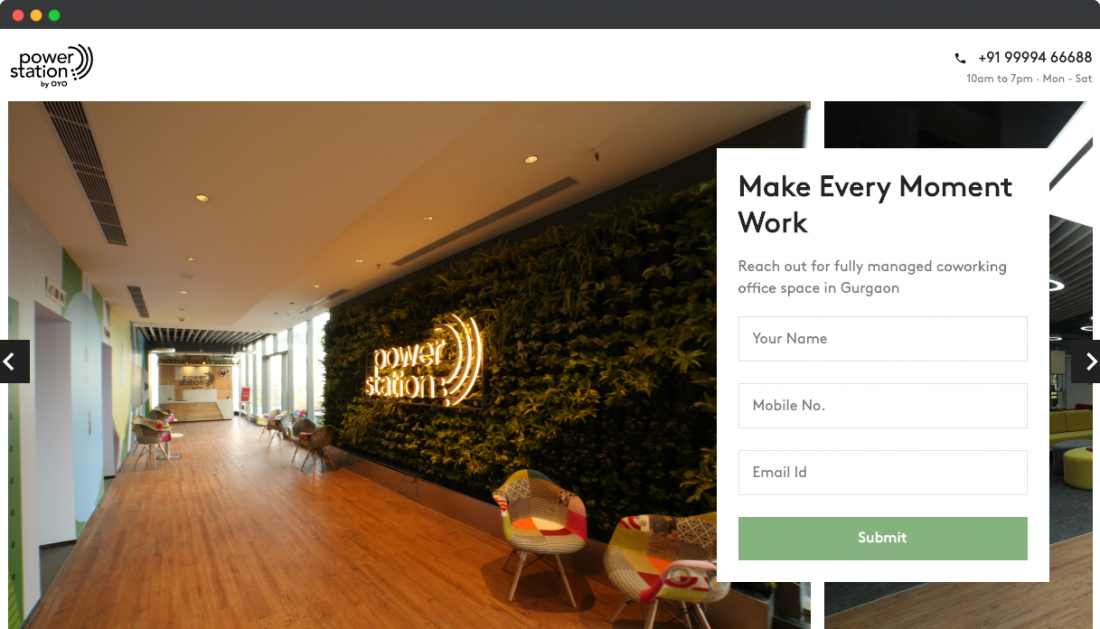 Regus with 11% and WeWork with 1.7% of the market share are among the largest companies in terms of space leased.
Give that sharing economy is developing by leaps and bounds, the number of coworking spaces is forecast to double.
Coworking definitely influences the society in a positive way:
83%

of respondents say that they have become less lonely after joining a coworking space;

79%

admit to having increased their contacts thanks to shared space;

89%

of people say that they're happier after joining a shared workspace.
If you're about to delve into a shared space platform development, keep in mind that you can make someone's life better 🙂
Step 2. Define the business model of a workspace sharing website
The business model of a workspace sharing website is a slight modification of a classic rental business. However, as you build your brand name, you can add your own spin to the business, and create your own perks for your customers.
When it comes to building your workspace rental platform, you should understand that it takes advantage of freelancers, entrepreneurs, and startups or in other words – independent workers and provides flexible hourly and monthly rental services.
The best thing about the workspace sharing platform business model is that it helps establish no long-term financial engagement as the general rental agreement does. Such a strategy helps focus on a much broader market.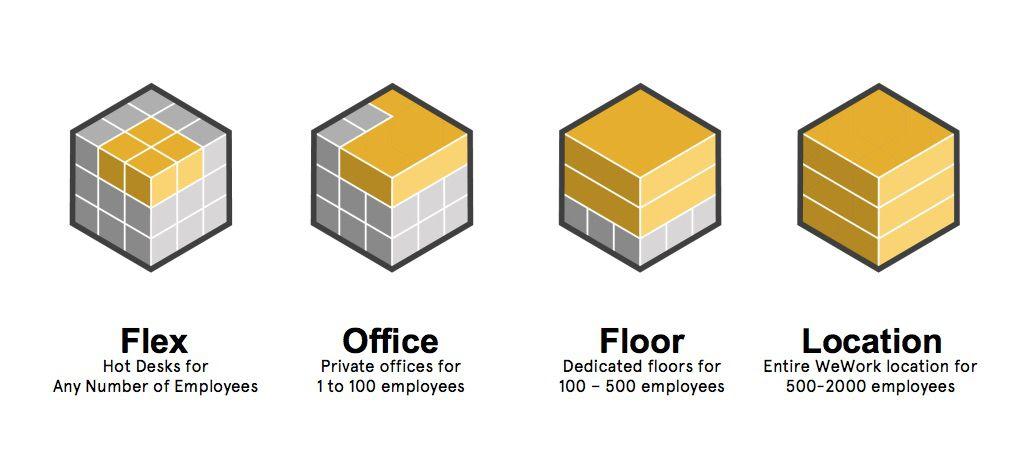 Often, workspace rental platforms provide more functionality than just renting out spaces. They also offer additional perks like fancy design, in-office activities like ping-pong, access to the kitchen, food-courts, etc. All these fancy features help to create a perfect working environment and atmosphere for freelancers and startups.
What's valuable in the business model of a workplace rental platform is that it helps different types of customers co-work regardless of their economic situation. While regular offices wouldn't be interested in startups that could go broke tomorrow because they require yearly payments, the workspace sharing website is okay with that and offers flexible renting opportunities.
If you successfully establish yourself as a brand, as WeWork did, you'll increase the likelihood of people renting from you for community purposes. The rental spaces gather a lot of like-minded people, so going there and spending no quality off-work time would be just a waste.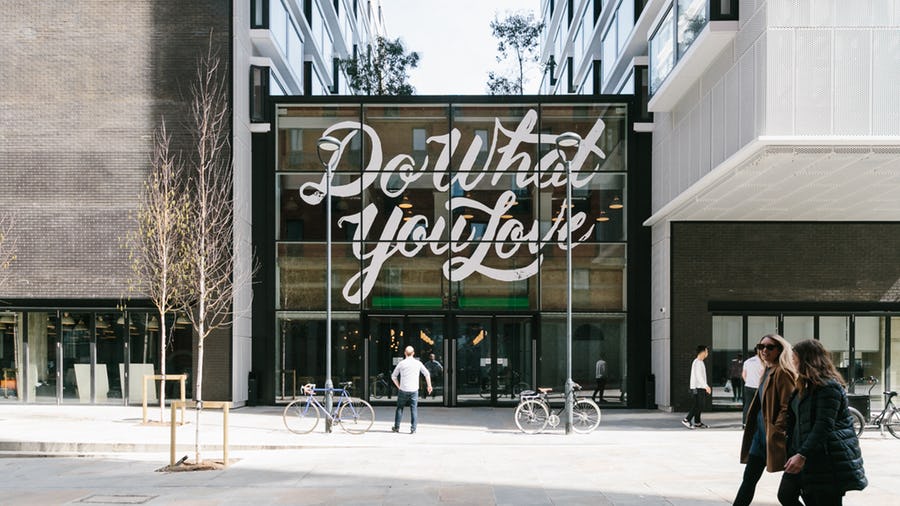 Take a look at this video, which breaks down the business model of WeWork to learn more about their success story.
Here are more effective business models for you to build a shared space platform.
Regus, a large provider of outsourced workplaces for businesses, has a very conservative approach: workspaces it offers look like ordinary office spaces. It mostly deals with B2B who need a solid space to arrange meetings with clients and partners. 
Breather is a Montreal-based flexible workspace provider, providing on-demand booking of professional yet welcoming spaces through a user-friendly mobile application. The company does a thorough analysis of the clients' pain points to better positions their product.
Another example to follow is Knotel offering tailored, full-service workspaces. Unlike WeWork, Knotel is more focused on well-known brands with sufficient funds like Starbucks and Microsoft rather than with freelancers. Another feature of Knotel you may take into account to create a platform for sharing space is a mix of direct property leasing and revenue-share agreements. For the former pattern, Knotel leases and subleases properties from landlords. For the latter, it builds and manages properties and then shares the rental income with landlords.
Step 3. Outline a plan on how to create a workspace marketplace
When it comes to the development of a workspace marketplace, there are several things to keep in mind.
The cool thing about such a platform is that it's just a website and so it has to be nicely designed, feature-rich, but not too heavy because nobody likes intrusive JavaScript.
The first thing you should start with when you try to build a platform for rent an office space is to plan the design of your website carefully.
UX and UI for your website
Design is the first thing that catches user attention, so you have to focus on some of the most important aspects:
Who is your audience – startups, freelancers, entrepreneurs, big corporations?
Is it a combination of different customer profiles? How do you plan to segment your audience?
What colour pallet do you want? Do you want it to be eco-friendly, modern, futuristic?
Don't limit yourself planning out the website design and let the developers do the work.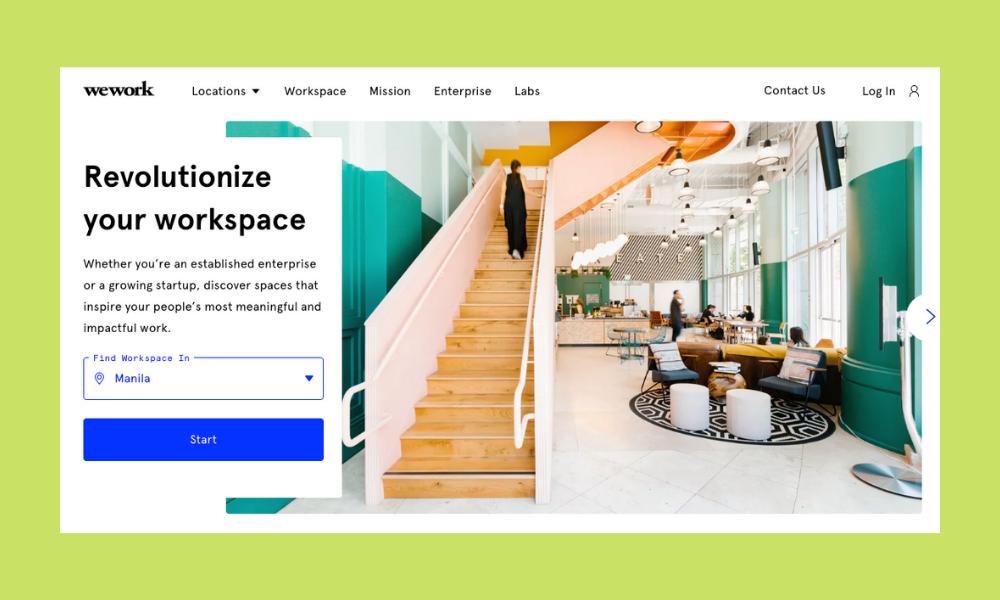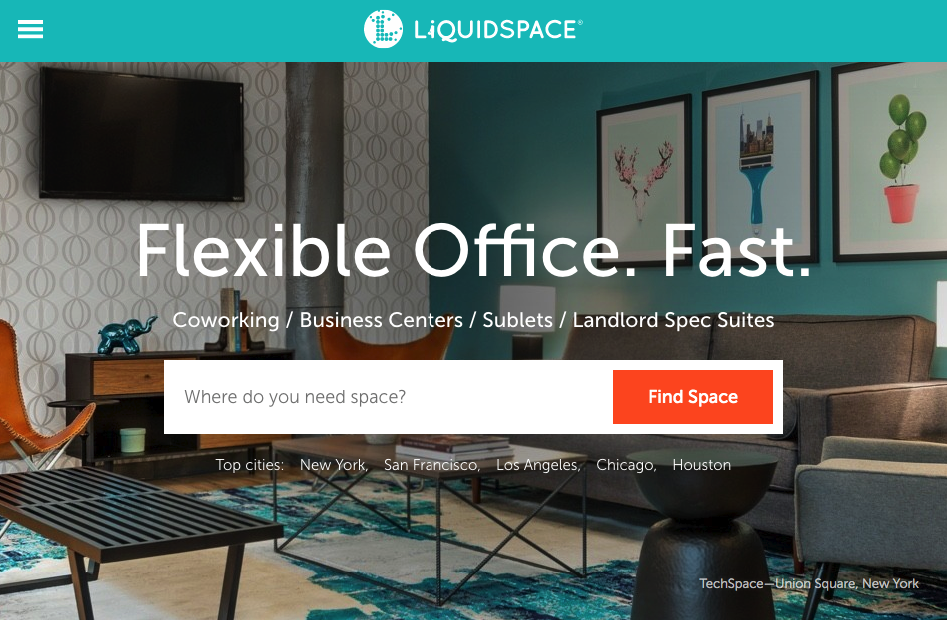 A bonus tip for you. Think about your website as a global brand, but stay focused on your goal. Decide what area you want to be providing services for. Do you want to be operating in your country, region, continent, or the whole world? Depending on that, the design might be very different.
Decide what services you want to connect
There is a whole variety of services you can use to empower your workspace sharing website.
One of the most obvious services that you may want to be interested in is having an embedded Google map. However, you can go further and connect some route planning functionality to help your users not only navigate within the available space on the map but also plan their way to check out these offices.
Other services may include some tracking functionality like Google Maps, cookies, and other third parties that will help you track and segment your users.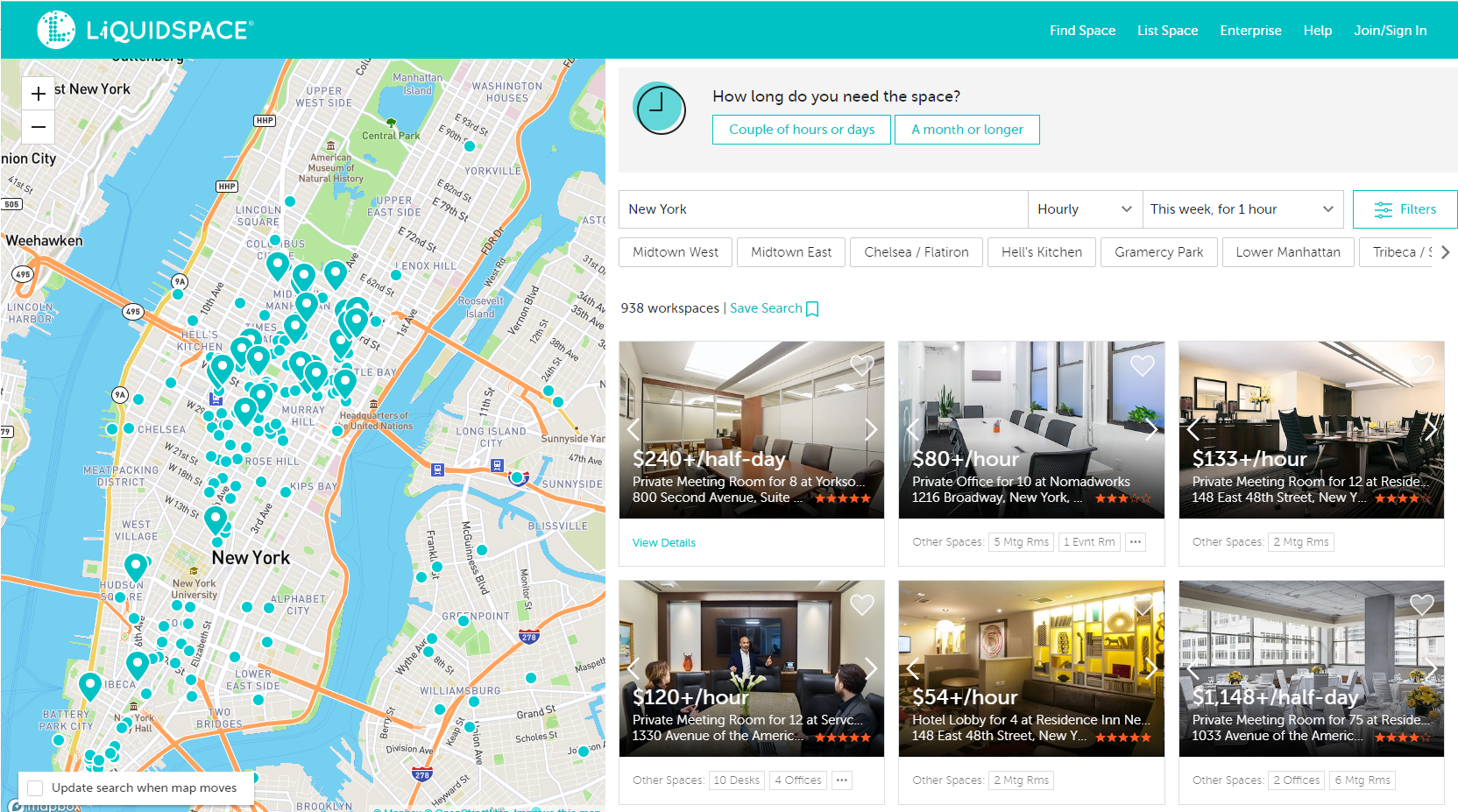 Finally, to monetise your website, you may want to partner with some third-parties or include advertisement services on your website including widgets, links, and banners, apart from in-house ads which you will be running on your platform to help your customers promote their property.
Once you're done with the general functionality, you may dive into more detailed features of a workspace sharing website.
Step 4. Highlight the main features of a workspace sharing website development
Essential features for a workspace rental platform can be divided into four parts:
User-friendly listing
Precise search
Easy booking
Secure payment
Stable communication channel (notification system, social media, etc.)
Seamless event planner
Each of these features is the core functionality of the platform that has to be running like clockwork. Well, except maybe for the event planner because it's more of additional functionality.
Also, one of the main features is having a nicely designed and functional dashboard for hosts because they may have multiple property units at their disposal, which have to be monitored. You don't need a dashboard for the tenants, but for the hosts, it's an absolute must.
There might be a lot of things to organise, so to make it easier, you can analyse your competitors and see what you like, dislike, and can improve.
Extra features to make your sharing space platform design even better include:
intuitive navigation with a simple menu in the top bar;

the pricing section with membership plans;

"Benefits" describing each type of rental space;

separate pages to showcase the coworking offices;

"booking a tour" option;

effortless members onboarding;

multiple payment options;

Help centre or Self-service portal;

clients' testimonials.
Step 5. Learn from your competitors before you make a workspace search marketplace
There are several absolute industry leaders with solid examples of workspace sharing websites that you should look into before you create a platform that coworking spaces yourself.
WeWork
Headed by Miguel McKelvey and Adam Neumann, WeWork managed to become a gigantic coworking platform that's worth $20 billion in 2017. The strategy is simple – they rent out office spaces to everybody who needs a desk or a whole private working space.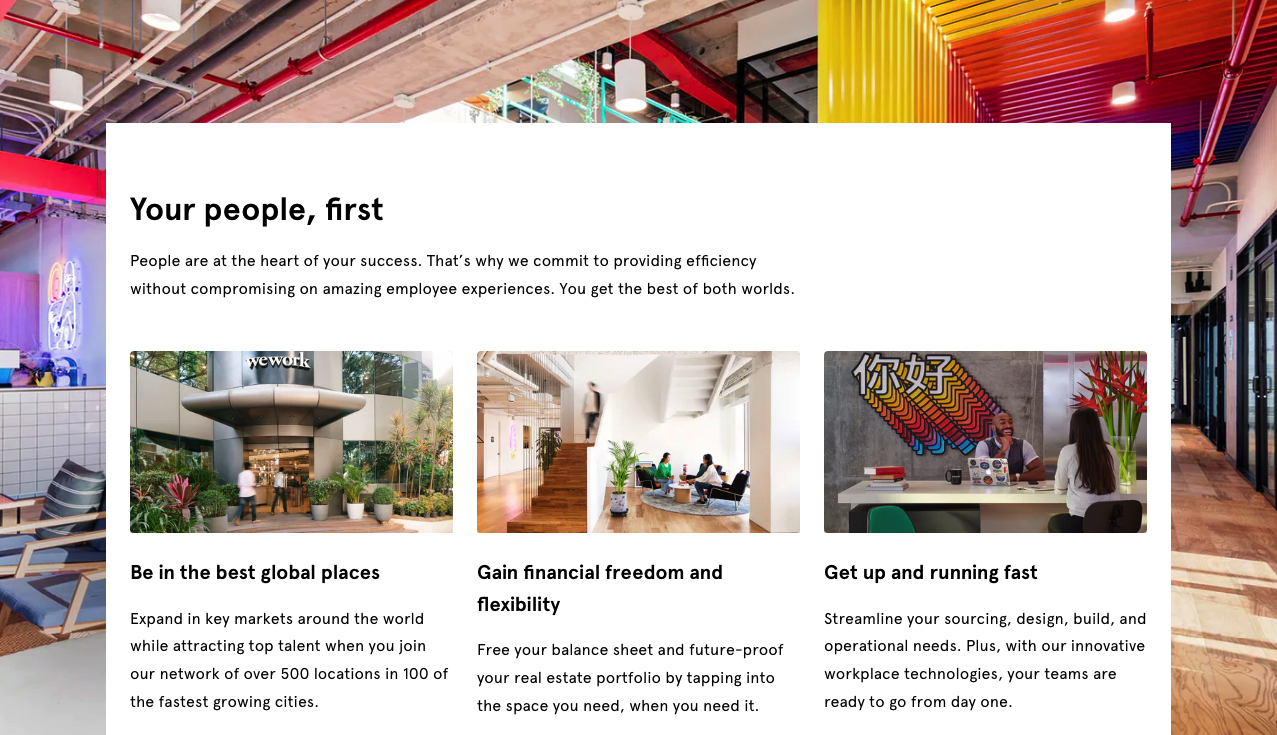 A lot of people use WeWork services for their well-established community of like-minded people, atmosphere, and just excellent design of WeWork locations which come as a bonus to all of the work-oriented functionality.
The website features to inspire from:
clean design with natural shapes;

separate pages with a detailed overview of sharing spaces;

saved results feature;

integrated Google maps;

predictive search;

multilingual support;

login area.

  
LiquidSpace
LiquidSpace is a workspace network that was able to raise over $26 million with investors. One of the investors was Reid Hoffman, the co-founder and executive chairman of LinkedIn.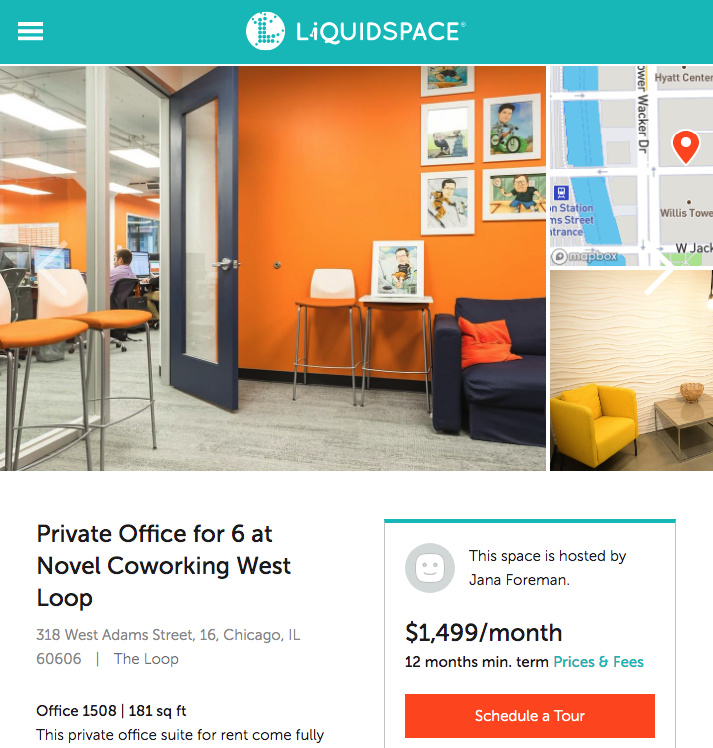 LiquidSpace positions itself as a flexible and fast office space provider thanks to their so-called DASH License. In other words, you're able to agree on sharing space using a license or an agreement and not a common lease.
Functionality to consider for shared space website development
advanced search with filters;

professional property images;

help centre with "Requests" feature;

listing for workspaces;

testimonials witch customer stories;

social sharing buttons.
Coworker
Founded by Leanne Beesley and Sam Marks, Coworker provides over 12,000 coworking spaces with desks, offices and meeting rooms in more than 165 countries all across the globe.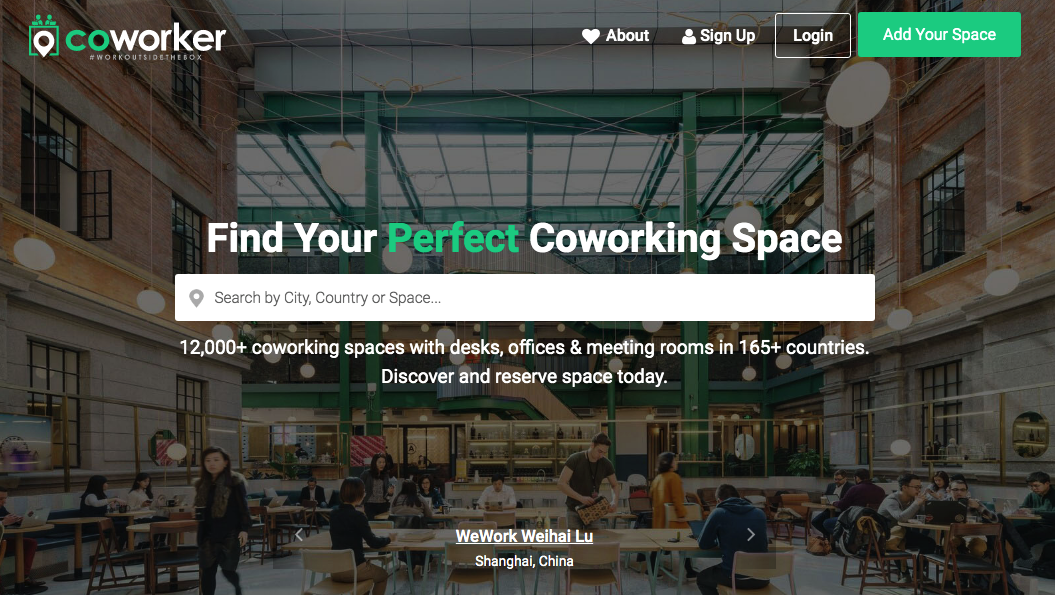 Visit their website, and you'll find that they provide not only the coworking spaces but also a great social atmosphere and community, which is very well shown on their website.
Exclusive features:
personal user area with customisation options;

tour booking;

membership pricing info;

Coworking map;

mobile application;

Coworker API.
FindWorkSpaces
FindWorkSpaces has a straightforward yet very clear design. They provide no sophisticated functionality; however, they are certainly killing it on the core features.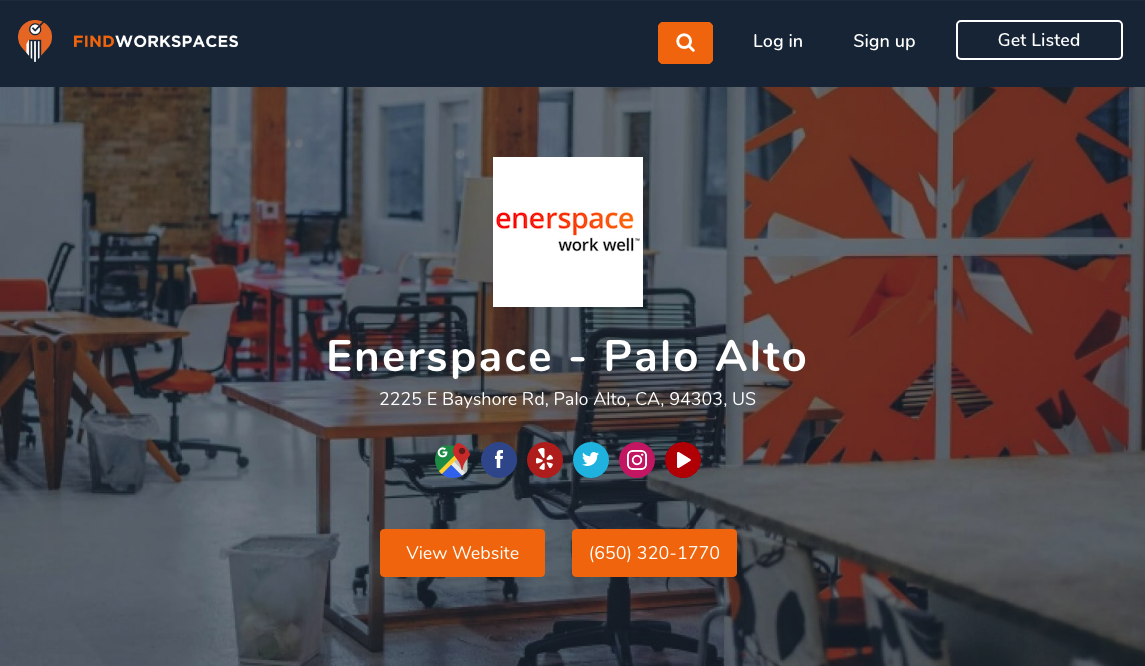 With simple listings, easy payments, and streamline advertising, they are a strong competitor in the industry.
Functionality you may like:
Sleek design with custom iconography;

newsletter subscription;

featured workspaces;

simple sign-up forms;

shared workspace advertising function;

spaces for rent cards with concise info.
Step 6. Think of the costs to build a workspace sharing website within your budget
Depending on the complexity and richness of features, the cost to develop a platform to rent out workspaces may vary from anywhere between $15,000 and $30,000+.
The price for such a website is based on several aspects, including:
Website design
Custom widget development
Extended functionality
Dashboard development
Payment system creation and integration
QA and testing, etc.
Also, it's very common to build a mobile application for such a platform to ensure seamless access for users and increase your market share.
A website with a mobile application would easily fall into the range of $70,000 – $100,000+
Overall, the cost to build a platform for rent an office space is shown in the table below.

Our experience with rental search platform development
At JustCoded, we had an opportunity to work with an outstanding client, Crispin Jameson, a creative director at Brave New World. Together, we created a rental housing web platform called The Office Group (TOG), which provides smart office spaces, co-working rooms, business lounges, and meeting rooms.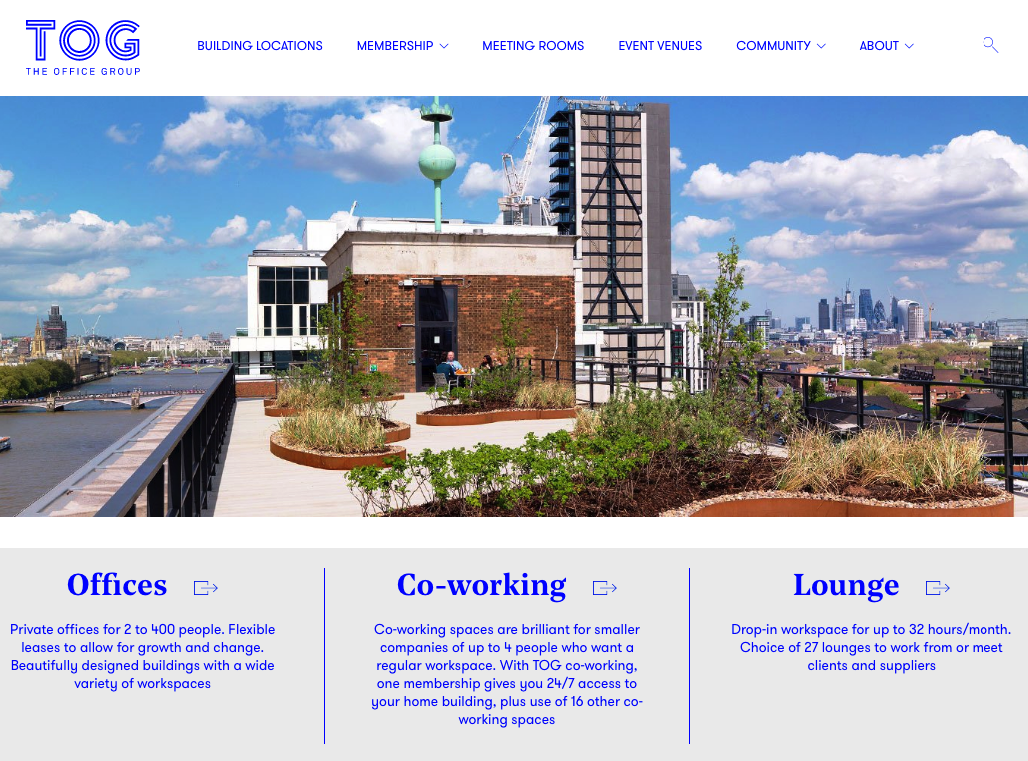 Key facts about TOG:
15,000 members
30+ Buildings
2000+ companies
TOG  managed to establish a large community of like-minded people and, with the help of our team at Just Coded, create a workspace rental platform that keeps uniting smart people together.
Start connecting like-minded individuals and companies today. We provide custom web and mobile development services to help you build your workspace rental platform.
Get in touch
Conclusion
You've learned plenty of names and use cases from the article, so you can analyse them and find out the exact set of features and design options you need for your workspace rental platform.
This business model is relatively simple and has substantial ROI potential, so it's up to you to market your coworking space listing website properly and make it work for you.
If you aren't sure where to start, reach out to us and we'll be happy to guide you through the process.