Remember Matrix, the movie where the reality people face every day is nothing but the simulation created by crafty machines.
This masterpiece of cinematography is a golden standard of immersive VR experience.
In 1999 it was unbelievable, in 2019 it's ordinary. The AR/VR technologies are spreading confidently from the Live Events niche to sales, education and real estate.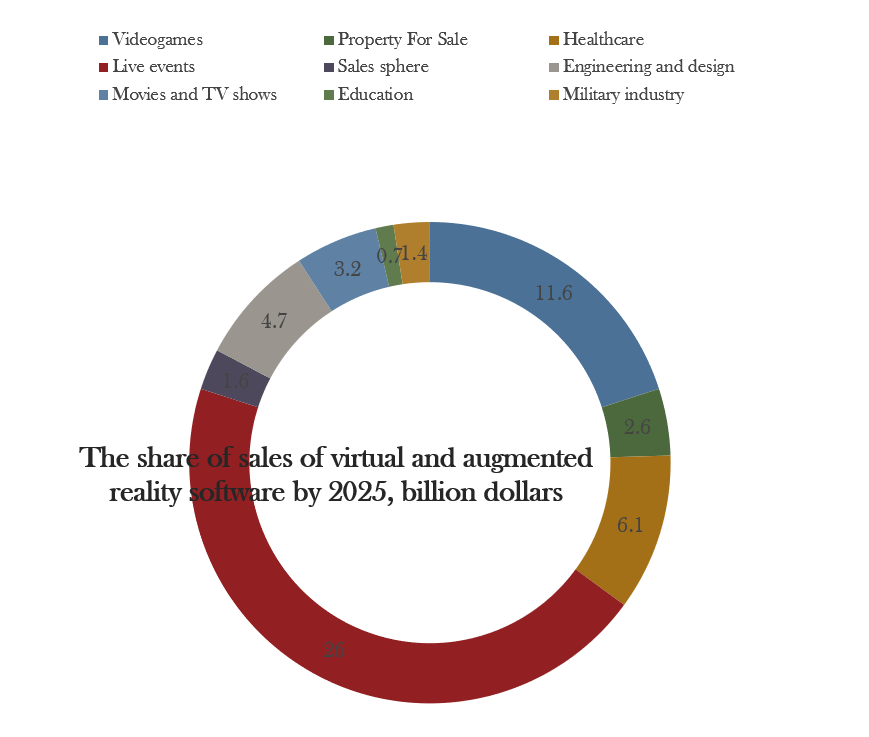 It's fantastic, but with modern solutions, home buyers and tenants can look around the property they want on a desktop screen or even mobile. And they don't necessarily need any special equipment, floor plans and 3D models are accessible even without VR headsets.
Are you revamping your current real estate website? We can give you some suggestions on making it more appealing or advise on possible improvements.
Get in touch
Even though adding a virtual tour feature can be quite expensive, it will definitely impact the visitors of your website and increase conversions.
Let's see what tools can help you create a virtual tour for real estate and boost your property business.
How does virtual tour software transform your real estate business for good?
That's a good question since integrating VR elements into your property business can be a pricey undertaking. So, you have to be sure that this objective is worth every sacrifice.
Fact #1. Over 50% of potential clients of real estate agencies rely on the Internet in terms of finding the right place to live or run a business.
Fact #2. Millennials are going to conquer the real estate world and take over 20M households by 2025.
Fact #3. In 41% of cases, VR technologies allow users to live out the experience of others. It means if you take a 3D walkthrough around a business centre where you're going to rent a space, you can feel its atmosphere by the look and feel it provides.
Fact #4. The most essential factors driving the progress in VR and AR are user experience (41%), cost (22%), and the demand for content (17%).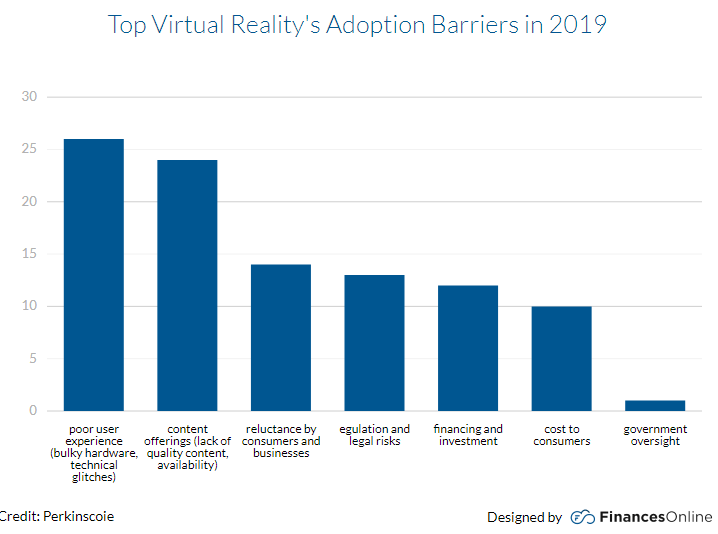 Fact #5. The future of VR in real estate is going to be bright: by 2025, the extent of the technology adoption is going to reach $2,6B.
We were writing this article before the global COVID-19 lockdown and had no idea that the virus would be that main driver for AR/VR growth.
Today even the most conservative industry players are happy to have the innovation at their service. 
The majority of international clients use virtual walkthroughs as a preliminary examination. When it comes to making a deal, they ask a friend to visit a place or have a solo viewing. 
For example, Chinese home buyers now use virtual tours to look around offers in the US more often than they did before. In March the number of virtual tours was 35 times higher than in January. 
Thankfully to the smart lock technology, now it's not a problem.  
For companies arranging open house campaigns, virtual workarounds are just what the doctor ordered. Since these events are now forbidden due-to the safety reasons, the high-tech lets many clients test the waters and grasp the real look and feel of the property at a distance.
Statista's experts say that in the post-quarantine period, the consumer virtual reality market is forecast to reach 5.1 billion U.S. dollars in size by 2023 worldwide.  
Okay, numbers are numbers.
But what's behind such a strong interest in 360 virtual tour software?
More accessibility and global market. Some real estate agencies lose potential income since they have only property images on their platforms, which don't provide a life-like view of assets. It may be hard to understand room dimensions, apartment plan, and furniture arrangement. This forces clients to personally visit sites, which is not always convenient in terms of time and geolocation. With virtual staging, you can make the market more accessible to different client groups and even go global.
Wider client base. Why don't you bet on Millennials? They're eagerly embracing innovations and are tech-savvy enough to use new features on your website. In addition, younger generations are always very busy and prefer doing everything online, for example, to find a new apartment staying in the Starbucks line.
Extra commissions. Satisfied home buyers and renters tend to be very generous to agents who find ideal huts. Despite the fact that online listings take a part of agents' income that previously came as fees and commissions, you can get your portion back. Consider advanced features you can offer to your clientele. Maybe, it's interactive 3D models, spaces, or birds-eye perspective?
Brands recognition. Leaders are always well-known. Within a short period of time, competitors and customers will discover your new functionality made with virtual tour software for real estate. However, your marketing and content campaign should be aimed at promoting your new advantages. Email regulars, outline the innovation in blog posts and socials, create descriptions for review platforms.
More effective workforce use. The implementation of virtual reality can sufficiently decrease the burden put on your employees. Instead of showing places, communicating and negotiating, they meet the client at the final stage of the home buying/selling process. Super convenient!
Best real estate virtual tour software: features and products
When searching for the best property software for VR effects, Google showers us with a good number of solutions on the market.
Where to go and what to try?
The real estate industry is different from other sectors, which means you should pay attention to special features that can turn your platform into a profit generator.
Schematic floor plans provide users with a clear understanding of the property dimensions and layout, so there's a low probability that they miss a floor or room. Unlike the photo gallery, indoor plans give a quick and complete overview of an asset. Online listings with 2D floor plans are more likely to get more leads, conversions, sales.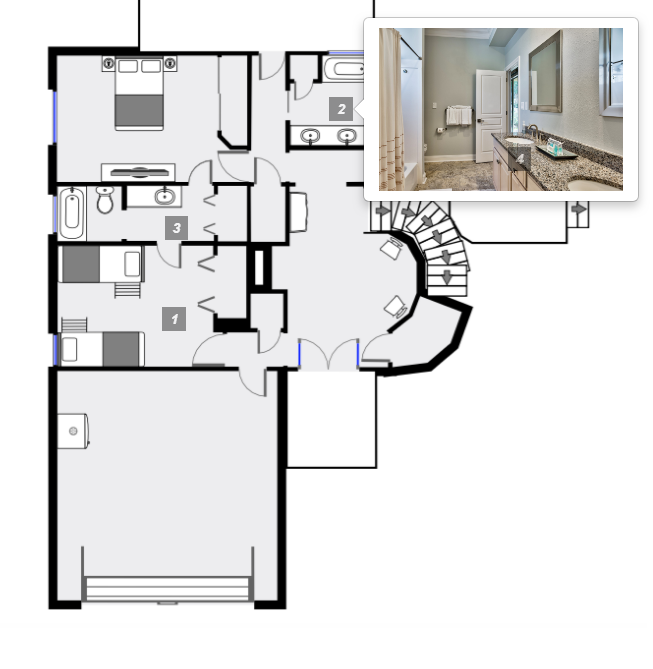 Some software can transform 2D indoor floor plans into 3D presentations. They're a real go-to for any kind of RE business, be it institutional, commercial or residential property. Thanks to the detailed model with furniture and decor (that you may customise, BTW) and 360-degrees rotation, clients can view an asset from different angles. What's more, 3D presentations may include images and videos.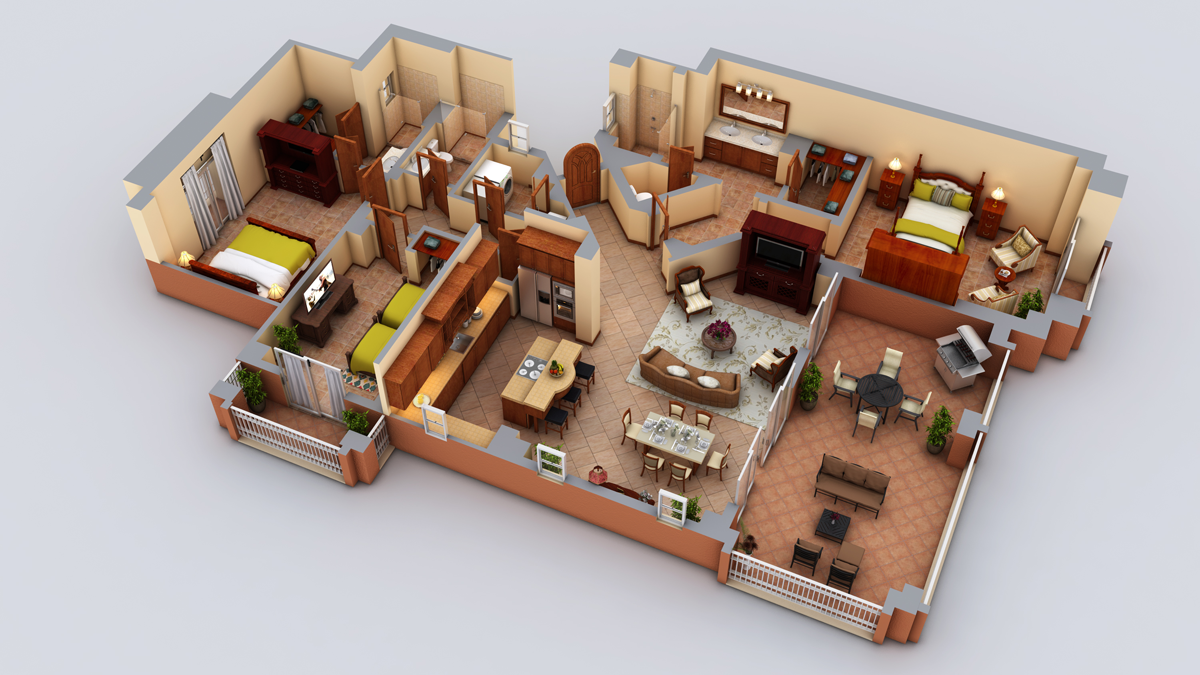 Interactive maps are essential if you're in the hospitality business. They provide information about the geo area, give directions, and showcase surrounding objects. Real estate agencies can also use this tool as it allows them to offer several objects for sale located in the same area. By using embedded maps, people can see all the available assets on a website listing.
3D virtual tours let anyone have a look at the desired interior or exterior. With modern tools, buyers or tenants can move room by room around any space from any device. With special VR equipment, people can even turn on the VR mode and feel like they're inside the building. It's critical that online tours consist of high-res photography to create the life-like experience.
Live Panoramas
There are various types of live panoramas: standard, stereo or animated panoramas. The first two types create a realistic picture with tiny details of planned or finished projects while the latter is to amaze visitors by adding extra elements like people, animals or other things. Comparing with 360º videos, panoramas are lighter yet they're more vibrant and dynamic than standard panoramas. To make the subject inside the panorama start moving, you just need to click on it.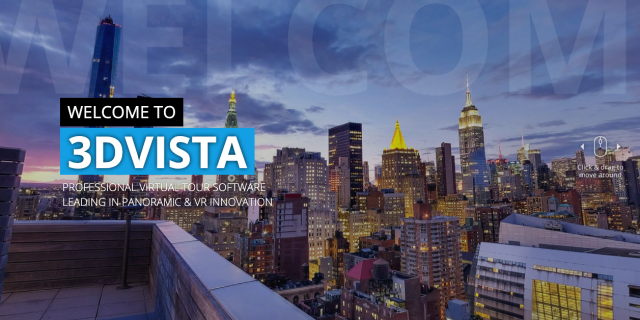 Voice-over/ audio is an integral part of VR spaces. It guides visitors, explains the surroundings, adds extra effects in the form of a person's speech or music that creates a certain atmosphere. There are tools offering text-to-speech to turn written content into a voice.
Best virtual tour software for real estate
All these features look and sound so amazing, that even the most conservative RE companies rush to implement them in their online platforms.
Here's our chart of the most popular premium and free virtual tour software for real estate based on the Capterra reviews.
Let's see what's behind their 5-star rating.
LiveTour by iStaging
LiveTour is a powerful tool helping you create professional 360-degree VR tours on mobile devices. The process is very simple and takes a few steps:
Us the VR Maker app to capture the space with the phone's camera. For this purpose, you need to use the Rotator and attach the fish-eye lens to your camera.
Create panoramas and link them with the help of VR tour builder. It's possible to customise it with images, videos. texts, tags, and hotspots.
Integrate the virtual tour into your platform and share it with clients.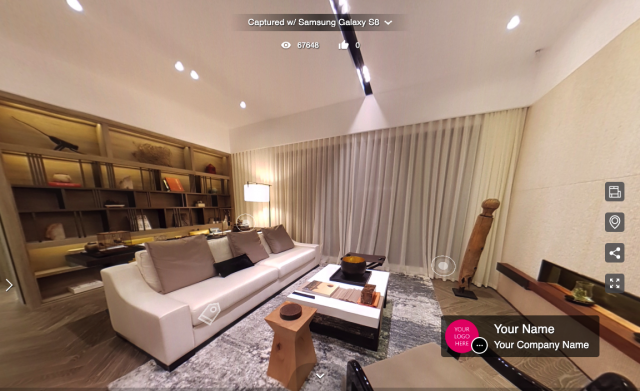 LivetTour is a product of iStaging robust software for creating an immersive experience on property portals.
Monthly packages start at $5 and include 3 tours. For businesses, there's an opportunity to buy an annual plan and build up to 25 Live Tours.
LiveTour features:
a handy mobile

360 virtual tour real estate

technology: it takes around  minutes to create an online tour for a 2-bedroom home;

hi-res 360-degree panoramas;

iStaging provides affordable capturing equipment or you can create LiveTours with your own Ricoh Theta V, Samsung Gear 360, or DSLR camera;

customization options: add notes, tags and hotspots with VR editor. 
EYESPY360
Looking for a great helper to create 3D models, floor plans or 360 Virtual tours, opt for EYESPY360.
They have a user-friendly Tours-as-a-Service (TaaS) solution to make the creation process super easy. It works as follows:
You create an account at the EYESPY360 platform.
Choose 360° images made with your 360 camera and upload them.
Wait until your product becomes available for a download.
The solution comes with numerous customisation options: built-in live chats, 2D still photography, branding marks, interactive elements, tour archives.
If you need a tour for sharing with several participants, then your go-to could be EyeSpyLive. It's a perfect fit for real estate agents showing spaces to several clients at a time as it allows people to see and hear each other online. Cool, yeah?
Speaking numbers, EyeSpy Starter is available for £9.99/month, Advanced plan — £29/month, and EyeSpy Pro — £59/month.
EYESPY360 features in a nutshell:
narrated

real estate virtual tours

for property buyers: they behave like ordinary videos but users can pause and look around at any time;

all tours made with EYESPY360 are compatible with Google Cardboard Virtual Reality headsets and any 360 camera or DSLR;

built-in analytics to monitor the number of active users viewing your tours;

developer-friendly APIs and SDKs to embed VR editor into any web app or site. 
My360
It's another tool for converting images taken with 360 cameras into virtual tours. My360 offers a free trial period within which you can test how the software works and embed new VR elements into your online presence.
My360 is compatible with any kind of camera — LG, Samsung, Ricoh Theta, Insta360, GoPro, etc. Once you're done with your walkthrough tour, you can publish it and embed the link into your code in order to display the tour on your platform.
If you like the demo provided, you can upgrade to advanced packages. They support multi-currency payments in euros, dollars and pounds.
All the packages include these features:
customisation options;
tour description;
Google street view;
pop-up hotspots;
contact forms;
quick menus;
analytics;
multiple languages;
several accounts and user levels.
How to do a virtual tour for real estate with My360?
Sign up for a platform and upload property images to your personal account;

Add details and preview the photo set.

Create an interactive walkthrough and publish it. To showcase it on your web app, use the link & embed codes or API feeds.
Kuula
The Kuula's 5/5 rating at Capterra is proved by its wide usage among professional real estate agents and developers.
It's a truly easy-to-use and budget-friendly solution for crafting 360 walkthroughs in any sector from architecture to construction.
The set of VR features is available through the Kuula's WebVR. Users can view their 360 content by simply navigating to the Kuula's supported browser. There's no need to install an app, you can share your 360 posts right through WebVR.
Creating a property virtual tour on the Kuula platform
Once you've uploaded 360 property photos, proceed with creating a tour. Add animated transitions or background audio, set the order, edit descriptions.

To make a real virtual tour, add hotspots that will connect separate images.

You can optionally integrate 2d assets like plans or maps.

Fine-tune and share the tour.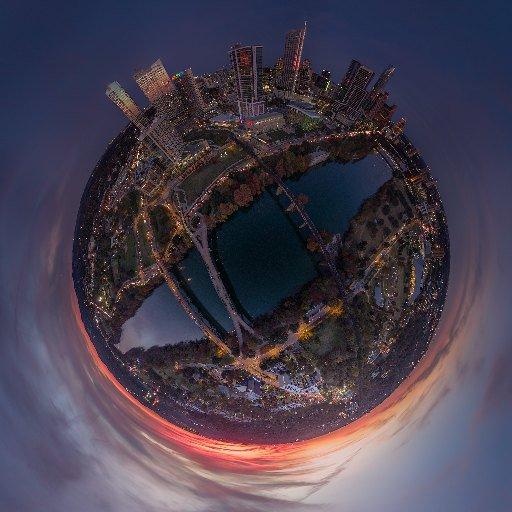 Kuula's pricing policy adjusts even the tightest budget. You can start with a free trial and then proceed with buying Pro ($12) or Business ($36) monthly plans.
What you get when paying for a monthly subscription is:
unlimited number of VR tours;
custom elements
personal tours for selected clients;
reports and analytics;
landing page editor.
Roundme
For those wanting a beautiful panoramic picture or elegant walkthrough, there's Roundme.
It's a feature-rich service and community of VR photography creators and enthusiasts.
Roundme saves you the trouble related to VR tours creation and offers a vast array of ready-made products.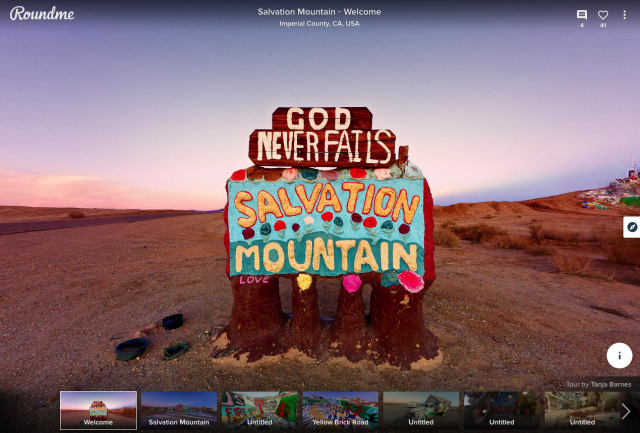 They have a large collection of professional panoramas available from $175 you can use for your project.
You're a creator? Great, then upload your 360 panoramas and start earning on Roundme.
If you're a freshman on Roundme, you can start with Pro Embed account that will cost you $15. Want to hide your tour from the Roundme listing? Try the Privacy & White List feature ($10). Need a custom map? Pay just $5 and create your own.
Roundme capabilities:
interactive

3d virtual tours for real estate

;

unlimited cloud storage with enhanced security;

tours available for showcasing right from the browser in the VR mode;

custom branding;

adaptive solution compatible with different devices;

VR portfolio builder.
Matterport — VR software for 3D models
One more solution for 3D tours that we're implementing for Luxury Shares, the first fractional ownership platform for property owners and developers.
Luxury Shares lets clients invest their capital in multiple projects and countries. Prices are set according to trends on the vacation and fractional ownership market.
The platform is absolutely secure, backed by the legal framework, it can be used as a white-label system and offer VR tours.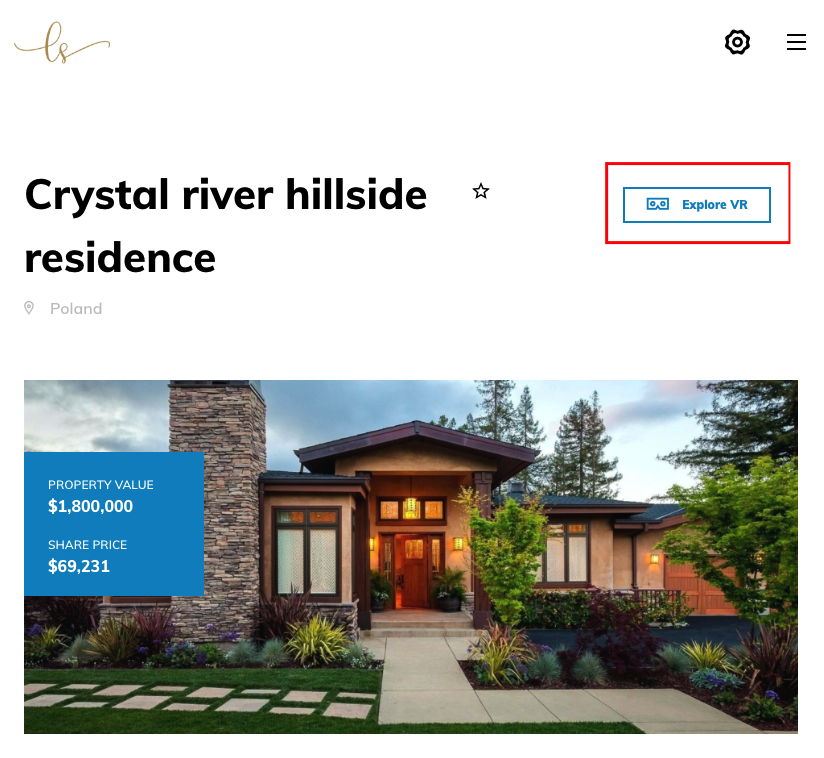 With the Matterport app, you can capture, create, and display 3D models. Begin with signing up to the platform and creating your own Cloud account.
Make a 3D model with a perspective you need — dollhouse, inside or floorplan view. Once your model is finished, you can continue by editing, customising, and enhancing your 3D space.
The models made with Matterport can be uploaded to different listings — Realtor.com, Homes.com, Google Street View, etc.
Matterport toolkit:
virtual tours for real estate agents

with embedded annotations and media;

 property measurements and schematic floor plans;

guided tours highlighting the attributes of your space;

MatterPak – a set of digital assets;

high-definition photos;

compatibility with iPhones and iPads;

multiple accounts and collaboration feature.
The Matterport Starter package is available at $9.99/mo. If you need a professional toolkit, try Matterport Pro2.
How to choose a 3d virtual tour software and not regret it
If you're in the crossroads in your quest of the best virtual tour software, make sure you've taken all the steps which are to help you make an informed decision.
Involve stakeholders in the process and define their roles

. Your team may consist of tech specialists, security team, top management and clients. Together you'll be able to find out what requirements the software should meet.

Define your software needs

aka what you're going to achieve with a new tool. It may be a hands-on approach or secure storage for your tours, or a handy tool to extend and integrate and a tool packed with 360 panoramas, VR tours, plans. Whatever.

Go to the review platform

(G2, Capterra, etc) and have a quick look at what each vendor offers. Plus, you can go over real testimonials and find out the pros/cons of each solution. A good idea is to run competitor research – spy and see how the rivals are conquering the world. 

Select a couple of options and try demos

. It helps you become more familiar with the product and see its value. Feel free to ask as many questions as you need during the demo and after. Let your team test the functionality and prepare a detailed review report.
We hope it will help. Good luck finding!
A wrap-up on best virtual tour software for real estate
A question of finding the right place for living or working has always been acute. The interior, exterior, overall atmosphere, and decor play a significant role in the decision-making process.
On the one hand, buyers and lodgers are very meticulous in property investigation. On the other hand, they always lack time to do thorough research.
It's in your hands to let clients take their time and look around without rushing.
When selecting the best virtual tour software for real estate, consider these things:
products — 2D and 3D floor plans, 360 models, VR tours;
customisation options;
pricing policy;
data security;
extra equipment needed.
Looking to integrate virtual tours in your real estate portal? Reach out to our team and discuss potential solutions.
Get in touch