The Fourth Industrial Revolution is already here fostered by the COVID-19 situation and new requirements about how we live, consume, communicate and work.
Innovations supporting social distancing and remote working are developing in leaps and bounds. And in the nearest future, we'll see FinTech, PropTech, HealthTech, EdTech — everything ending with "tech" — making a stride forward. 
It's not a one-day event, but rather a long journey. 
Meanwhile, we have enough (or not quite enough) time, let's see what changes in the PropTech we're already observing this year.
Ladies and gentlemen, take your seats and meet the key real estate tech trends in 2020!
Real estate technology trends in numbers
Okay, wait. Why in the world should a well-established property developer take up smart homes buildings or brick-and-mortar RE agency – invest crazy sums into VR software?
The answer is covered in a couple of real facts. Here you go.
Fact #1
58% of commercial real estate top managers believe that facilities in smart homes (e.g. lighting/climate control/) are essential for a better renter's experience.
Fact #2
59%

of RE development professionals admit that alliances between RE companies and tech startups are likely to attract larger financial support

Fact #3


According to

86%

of RE backers, Proptech has a significant impact on commercial property development,

31%

of them prefer investments in PropTech over traditional real estate projects.

Fact #4


For

36%

of PropTech investors, smart buildings were the most appealing innovation option.

Fact #5


The majority (

65%

) of angels are targeting PropTech commercial real estate, while only

33%

consider leisure industry. 

Fact #6


For

56%

of executives, property management, and emergency contact information are top mobile app features to deliver excellent user experience.
The above illustrates a general pattern that has already become a new normal.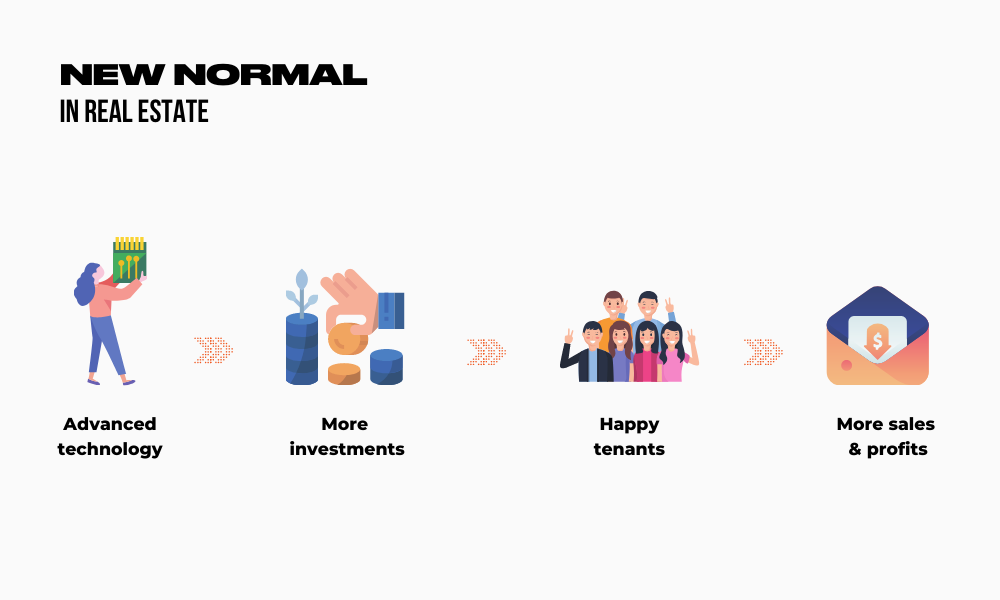 So, there's no other choice — you either join the PropTech party or drop out. We pick the first. And you?
10 residential and commercial real estate technology trends
Grab current real estate tech trends making developers and agencies extremely wealthy.
1. Environmental and security tech investments
User/tenant experience is becoming as crucial for commercial RE companies as never before. 
Currently, the problem or retaining tenants awakes even the most experienced landlords at night.
According to Deloitte, more than 50% of respondents-property companies believe that environmental and security tech investments will improve user experience.
This very survey says that 43% of clients are more likely to pay a premium for living in a smart apartment where they can save energy with lightning sensors and smart plugs. 
Others like the idea of adding the emergency contact info to a mobile app because it provides more safety. And of course, smart locks with keyless access to a property contribute to the clients' security.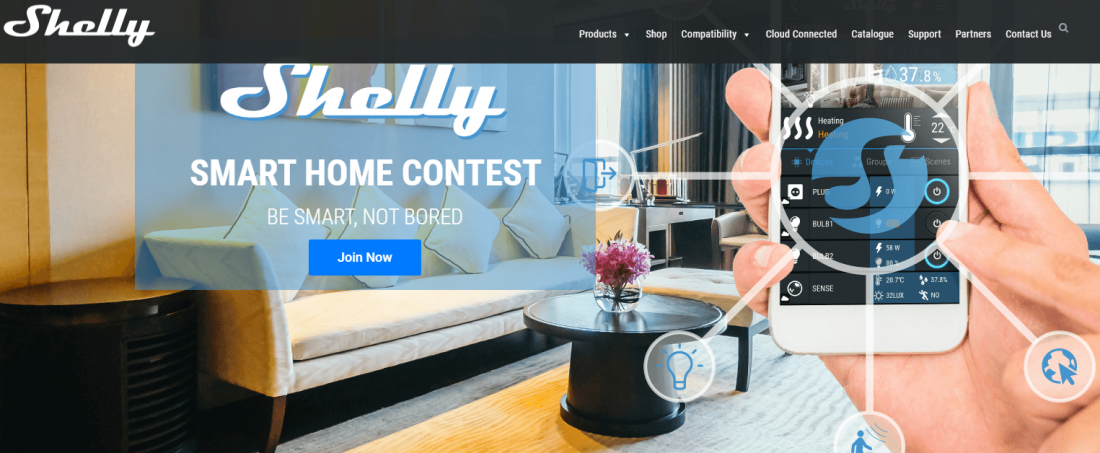 2. Smart cities & buildings
Location isn't the most crucial factor for tenants making renting decisions.
In a few years, the IoT elements integrated into such innovative systems for energy, safety, parking and car charging and software for property maintenance, planning and tenants' behaviour analysis will become the order of the day.
Among the countries leading in the adoption of IoT technologies are Singapore, Hong Kong, and China.
Possible outcomes of smart cities are a better quality of life, government efficiency, faster economic development and public safety.
The development of this concept requires joint forces of all parties – municipal authorities, utility companies, communities and citizens.
A few examples of smart city technologies: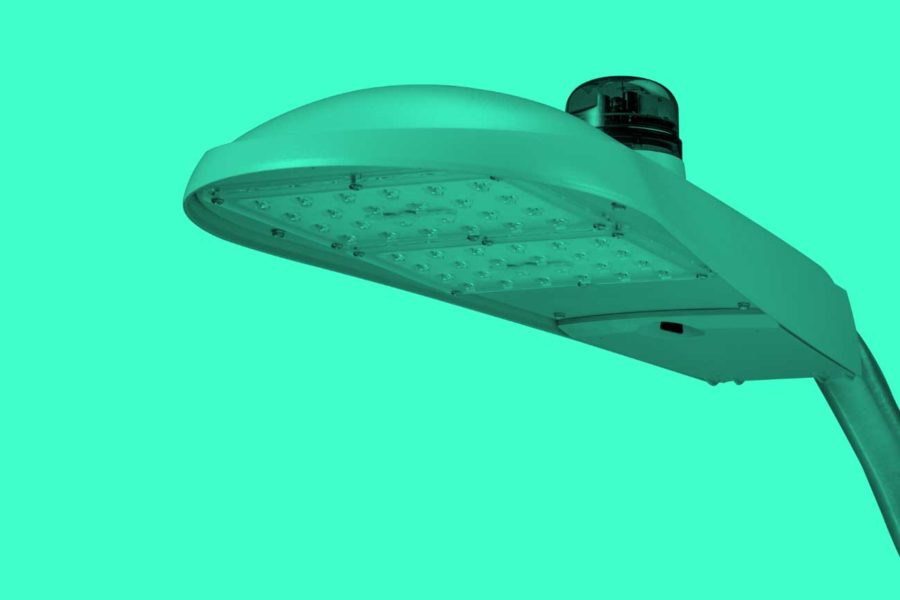 3. Data governance investments
For companies that are reaping the benefits of Big Data and AI methods for market analysis and forecasting, data governance is getting more relevant.
Deloitte reports that two-thirds of respondents located in Asia are planning to increase investments in creating and developing data governance frameworks.
The main goal is to align new systems with existing processes, requirements, roles and responsibilities.
These frameworks ought to be flexible and scalable since the volume and complexity of data keep growing.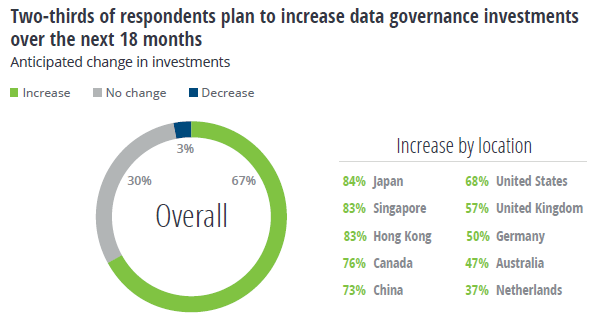 If you're just making the first step on this road, consider adding the below tasks to your roadmap:
define data management roles and responsibilities;

educate all parties about data ownership;

classify any data format and type;

choose appropriate tools and software for data governance.   
4. Robotics
This is one of the leading disrupters the industry will see in the nearest future. 
The combo of ongoing and predictable costs has always influenced the public demand towards leasing. Automated solutions like robots are to cut companies' costs and rationalise labour consuming.
As PwC mentions in its Emerging trends in real estate 2020 report, the trend has just appeared.
It will take at least 5 years for real estate companies to deploy robotics in their business.
Undoubtedly, robotics is going to change the workplace where the greatest part of the physical work done by humans will be replaced with robo-helpers. 
As for real estate, changes may be introduced to some repetitive back-office processes (invoice processing, NAV calculations and document screening) and in the front office providing client support. Currently, robots are primarily used in building and construction.
For instance, not so long ago, PwC launched Skyline Robotics — the first robot window cleaner to eliminate risks related to this activity.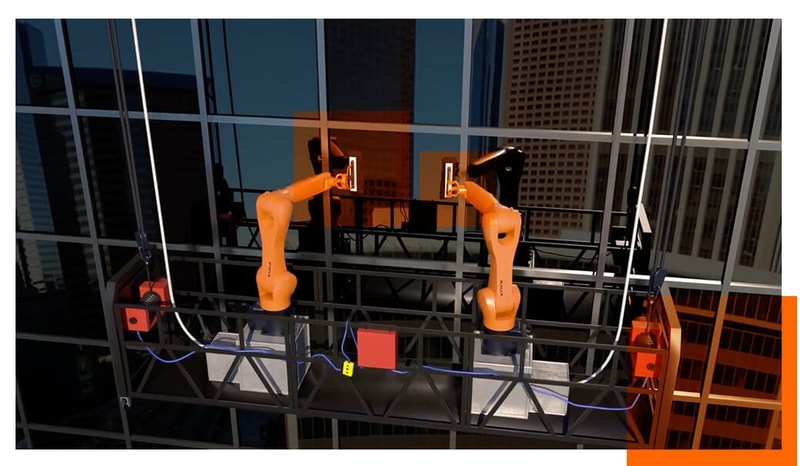 5. Autonomous vehicles
First, the US, then the UK and other countries — the world community is steadily embracing this bold technology in the real estate industry.
How can driverless vehicles be useful to the property industry? Although someone may think that all the buzz around Google and Uber autonomous cars is farfetched, for RE companies, they might become a real go-to.
With driverless vehicles, the value of public transport and property assets built around transportation hubs may increase.
It means that the price for commercial and residential property that earlier wasn't so attractive to renters due to its faraway location may equalise with other offers.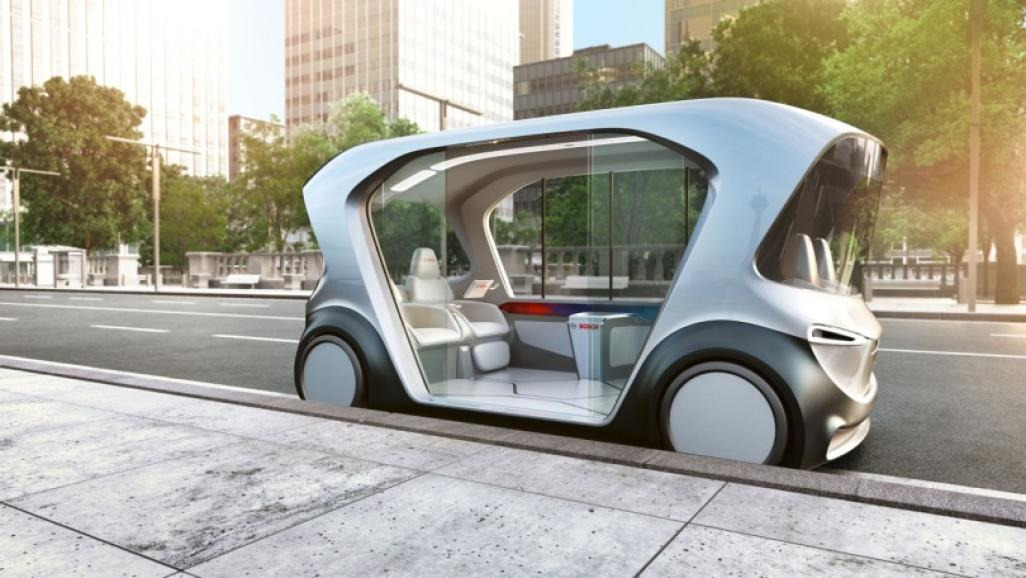 Electric driverless buses are already being tested in many countries and projected to become a faster, more cost-efficient and safer way of commuting.
Another positive effect is fewer parking lots and garages as Millennials tend to prefer crewless taxies over private cars.
6. AI for planning and analysis
Deployment of both traditional AI methods (machine learning) and advanced technology in real estate — computer vision —  is just unfolding.
However, their potential for site construction and property market fluctuations is vast.
For instance, a US startup Indus.ai offers solutions based on neural networks for property development companies. 
The provider installs cameras around construction sites to improve the efficiency of development works. Cameras send videos to networks trained on tons of similar videos and images. The outcome generated by networks helps agents take more informed decisions.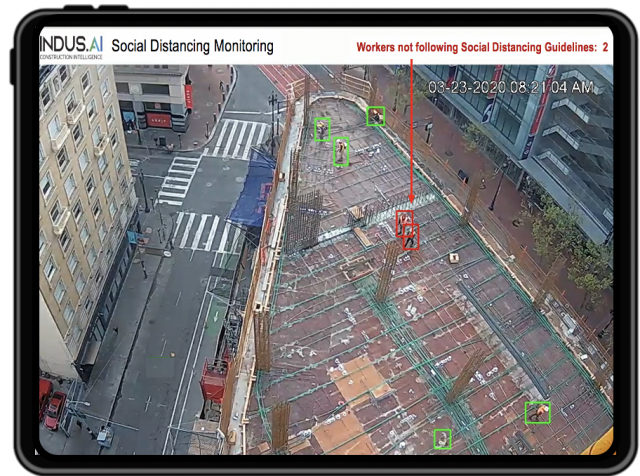 Another example is LocateAI.  A company helps businesses with retail site selection. Using AI technologies, experts analyze consumers' data and behaviour, internal and external market factors and assists in developing strategies for beating competitors.   
7. Automated leasing administration
AI solutions can enhance lease management and change traditional forms (short-term and long-term) into more flexible.
Who needs this? According to Deloitte, in 2018, there was an increase in demand for flexible leasing models among tenants in the US and UK. 76% of the survey participants reported about this market shift.
AI methods can help with coping manual lease administration tasks that often lead to errors, lower speed and tenants' satisfaction.
Invoice processing is only one use case of AI technologies deployment in the industry.
Such companies as Diffe.rent, Apartment Ocean, and Travtus have smart solutions for RE agencies to automate routine tasks: leasing, maintenance and communication, client support, marketing, and setting up viewings.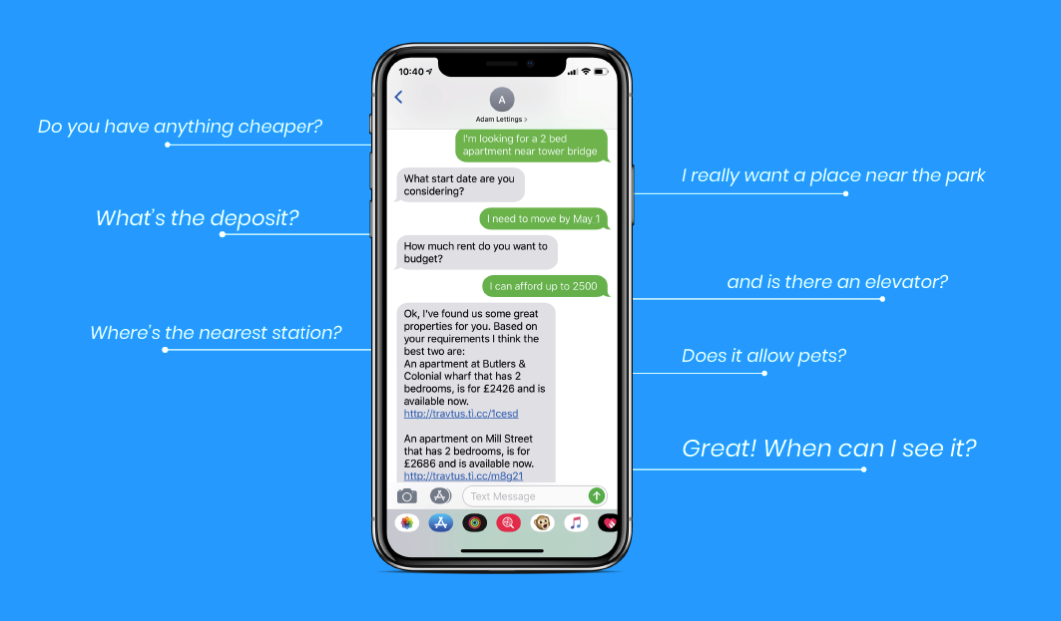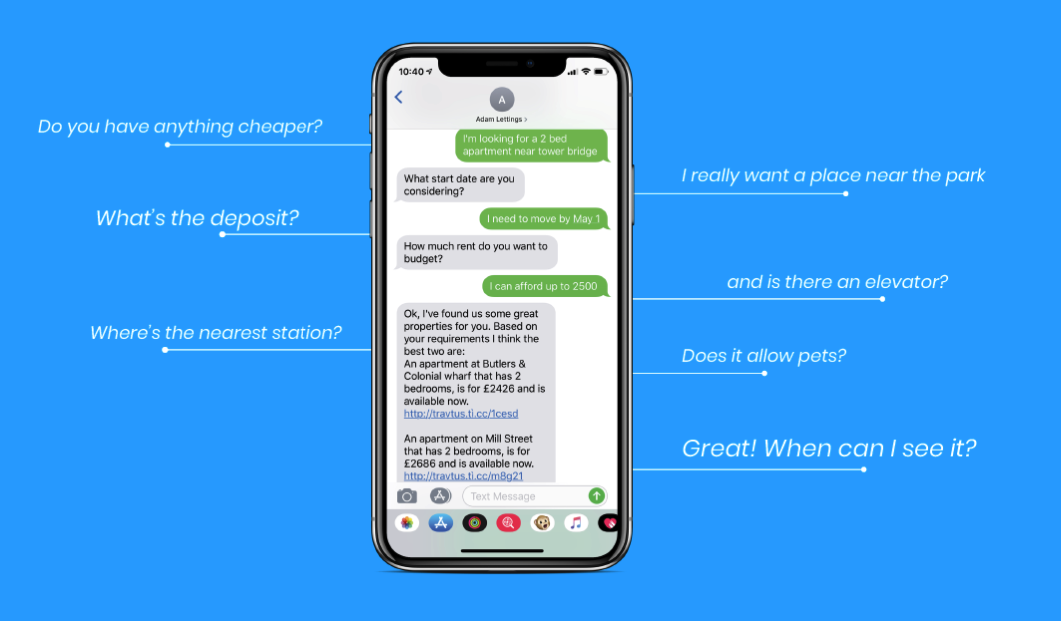 8. Digital reality
We like this mainstream that came from the entertainment industry: online solo viewings, 360-degree videos, VR staging, 3D floor — to name a few.
All of these cool things boost tenants' interest and desire to look around dozens of assets to choose an ideal one finally. Especially now, under "social distancing" conditions.
Either from desktops or mobiles, potential renters and buyers can enter any building, stroll through rooms, add furniture to see how it would add into space, talk to a real agent and a lot more.
Just like residential RE projects, the commercial sector is a later adopter of DR technology in the real estate industry. Asian countries are again among the leaders leaving Europe far behind.
There are a few ways to implement DR faster and more efficient:
use technologies on the pre-development stage;

make predictions and arrange communication around projects;

partner with stakeholders and tenants who can contribute to project development.
9. Workplace automation
PwC mentions this trend among emerging tendencies in the property market. In terms of importance, workplace automation equals to artificial intelligence and autonomous vehicles.
Today we can observe a significant change in companies' focus from tech-driven workspaces to people-centred environments. The main idea is to provide more choice and flexibility – open plans with on-demand private nooks, various meeting and collaboration areas, long-term leased office spaces, etc.
More and more companies take into account staff's preferences and needs while planning amenities to equip space. Some workers would prefer game areas, while others would like meditative spaces.
What's more, enterprises are becoming more conscious about communities and citizens' wellbeing. Instead of investing in a hi-tech new office building, they choose to make existing offices more environment-friendly or solve a transportation problem.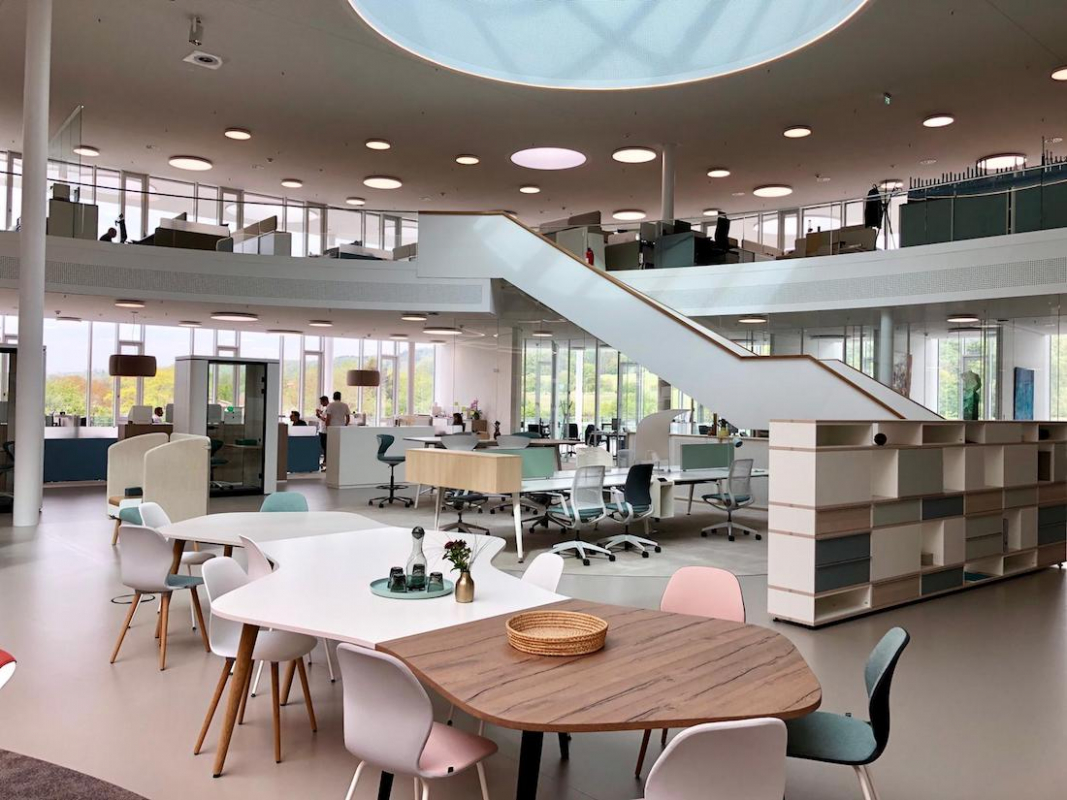 10. Omnichannel security
The widespread usage of IoT elements in smart homes raises many security questions making real estate players feel vulnerable.
PwC ranks this factor as one of the essential disruptors. Omnichannel security isn't just a problem, but also a broad business concept related to the staff and their education.
It's not enough to rely only on third-party software and data providers; workers should be equipped with an appropriate set of skills to provide faster adoption of new technologies with minimum risks.
Deloitte offers a few ways to solve security issues:
create a feasible cybersecurity strategy by getting stakeholders engaged in this process;

automate as many processes as possible to eliminate data breaches and human factor;

vet potential third-party data providers;

create security systems on the pre-designed stage;

incorporate advanced access rights mechanisms for user authentication such as face recognition, voice analyzers, fingerprinting, geofencing and geotagging. 
The future of real estate technology
The above is pretty immersive, isn't it?
However, the future of real estate may be even brighter with these technology trends in commercial real estate and residential property:
hi-end senior housing with advanced security and flexibility;

Real estate-as-a-service concept delivering memorable user experience;

advanced authentication methods as iris recognition cameras, vein readers, DNA sequencing, etc.;

sustainability and "greening" of buildings;

a growing number of warehouses;

drones.
Real estate and technology: TOG business case
Speaking about real estate technology trends in 2020, we can't help but mention our top client — The Office Group TOG.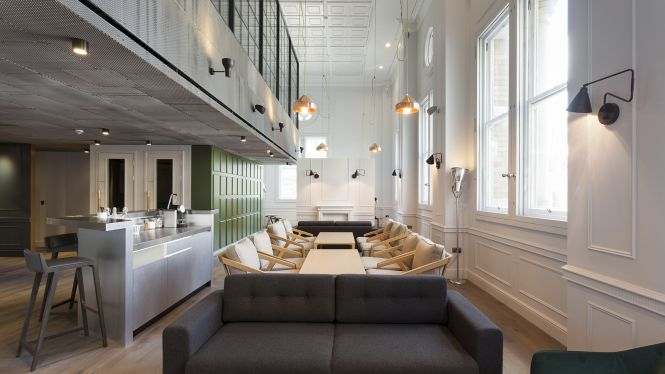 TOG is a UK-based coworking space creator and provider; the team creates beautifully designed buildings and offers flexible terms to allow businesses to thrive.
Currently, TOG has 50+ buildings across the UK and Germany. The pillars of TOG assets are: considered design (variable design and workspaces), focus on productivity (spacious rooms with natural light), favourable contract terms, and location (every building is near traffic interchanges. 
The bottom line
Bold and sci-fi-like technology trends in real estate are already disrupting the landscape.
What to await in the upcoming months? Even wider deployment of digital reality, robotics paired with autonomous vehicles, old & good IoT and Big Data taking new shapes, and more. A lot more.
Governments, businesses, and society will need time to get used to a new reality and the outcome of the global lockdown. The paradigm of Real-Estate-as-a-service, senior living and smart cities with a focus on safety is likely to get a foothold and evolve the next year.