The Office Group
Rental housing web platform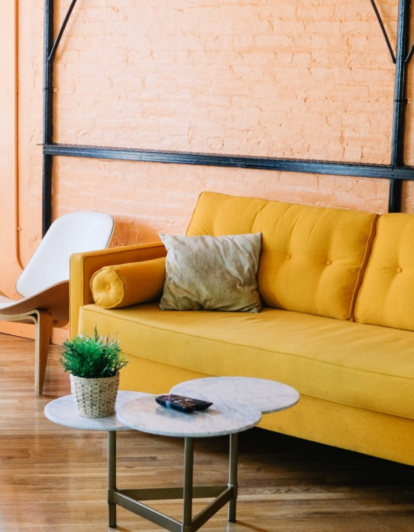 UK

Country

Real estate

Industry

Rental platform

Type
The Office Group is a shared workspace real estate company that offers various types of spaces. It's home to one of the most creative, exciting, and forward-thinking working communities in the UK.
In the past, The Office Group helped such giants as Facebook, Adobe and Peloton by providing temporary office spaces or arranging memberships.
At the moment, DropBox occupies the whole self-contained floor customised to suit their brand.
The project had a drop-dead deadline, and we needed to carry out the work during the Christmas season. Also, the solution had to work seamlessly with the existing website and database, and it needed to work with a less-than-perfect codebase.
In 2017, JustCoded assisted in developing, migrating, and implementing a new WordPress site. They also helped extend the multi-siting and multi-language capability of our CMS as well as launching a regional landing page.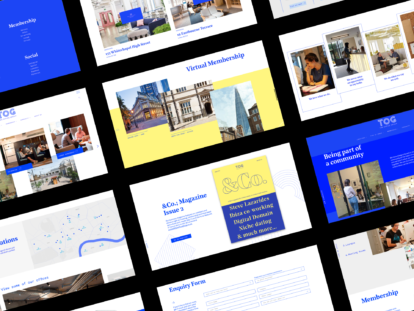 Project features
in a nutshell
Display information about offices and the company with the ability to manage content throughout the website.
Ability to leave an enquiry and book offices.
Ability to post upcoming events and search for past events.
Custom interactive map to search locations (new locations can be added through the admin panel).
Attractive and easy to manage informational pages.
Visual effects and animations.
The homepage advertises types of spaces and featured offices, while also giving access to Events and Social timeline. Here, a user can find past and upcoming events and keep up with social activities.
Map of locations is a custom made interactive map that gives the ability to filter locations based on the type of space and area. The user can choose a region to see a short description, read about the area or location, and go directly to the location page.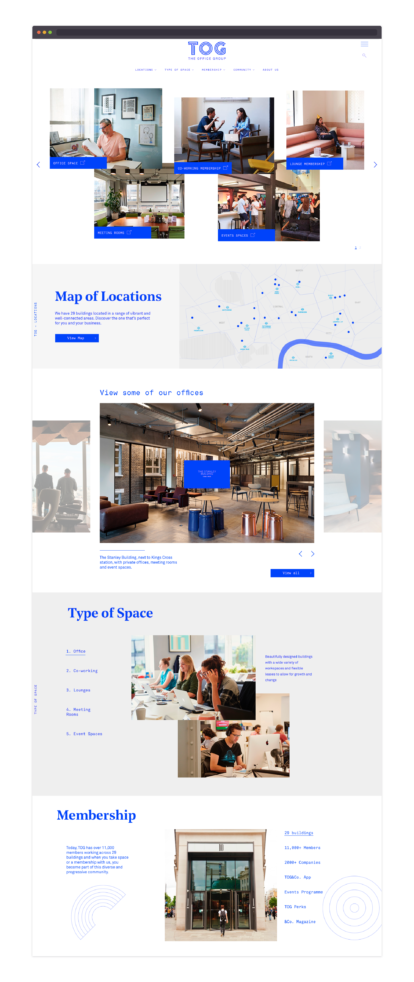 The Our Buildings page lists all the offices and lets you filter the locations by type of space and neighbourhood.
The Location page has a custom slider with images, description, a list of amenities, contact information and enquiry form. All the contents can be populated through the admin panel.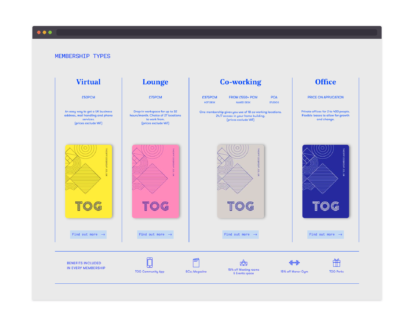 WordPress 4.5
Custom responsive theme
Page builder with custom layouts
Just Custom Fields
Ability to select different templates for articles
Social networks feed integration
Numerous frontend effects like galleries, custom sliders, sticky scroll, lazy load etc.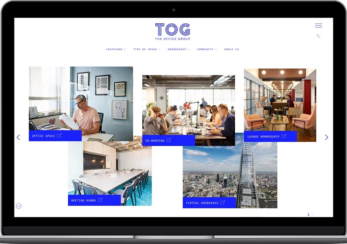 Crispin Jameson
Creative Director, Brave New World
We have been working with JustCoded for several years now, and the professionalism and care that they've put into their work have been outstanding. JustCoded is definitely a partner to do repeat business with.