"To redesign or not? This dilemma makes website owners scratch their heads and weigh up all the pros and cons of such a risky business.
Why is it risky? Improvement is always a good deed.
Undoubtedly, there are lots of success stories describing famous companies such as Slack, Uber, Airbnb, and Mailchimp refreshing their sites and getting excellent results.
Everything isn't as smooth as it seems. Even if you splurge on updating your online presence, it may not lead to an increase in conversions and sales.
And today we'll tell you how to develop a website redesign strategy that will accelerate your online property enterprise.
9 reasons to redesign your existing website
If your intentions to revamp a site are serious, look at our arguments to see if you're right or that the opposite is true.
1. High bounce rate
If you've noticed that more than 70% of visitors leave your website within 15 secs, it should be a wake-up call for you, because it's a high parameter according to average bounce rates.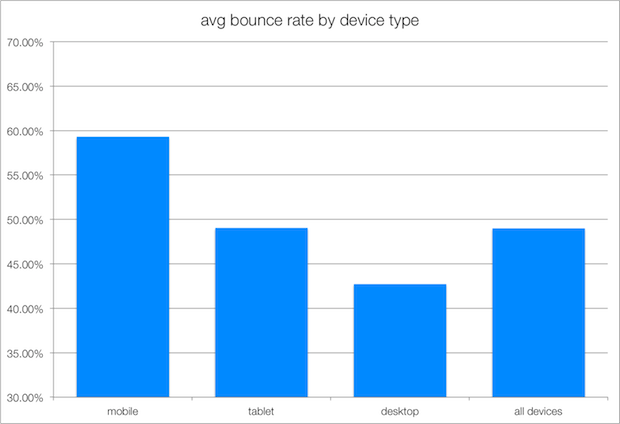 Typically, users are breezing from websites with bad navigation, non-responsive layout or irrelevant content.
Low conversions and short single-page sessions are typically caused by a mix of other facts.
2. Poor navigation
You can't figure out where your contact us section is or how to log in your portal? Neither do your visitors.
One of the pillars of the user-oriented design is intuitive navigation. If your site lacks it, it's high time you rebuilt this mechanism.
Key fact – 1/3 of customers click on your logo to return to the homepage.
3. Non-informative content
82% of people base their decision of the brand credibility on the content presented on its site?
Only platforms with actual, up-to-date, and, what's more, useful content can turn random visitors into leads and clients.
Deleting or adding new info may cause considerable changes in a site structure and designer's decisions.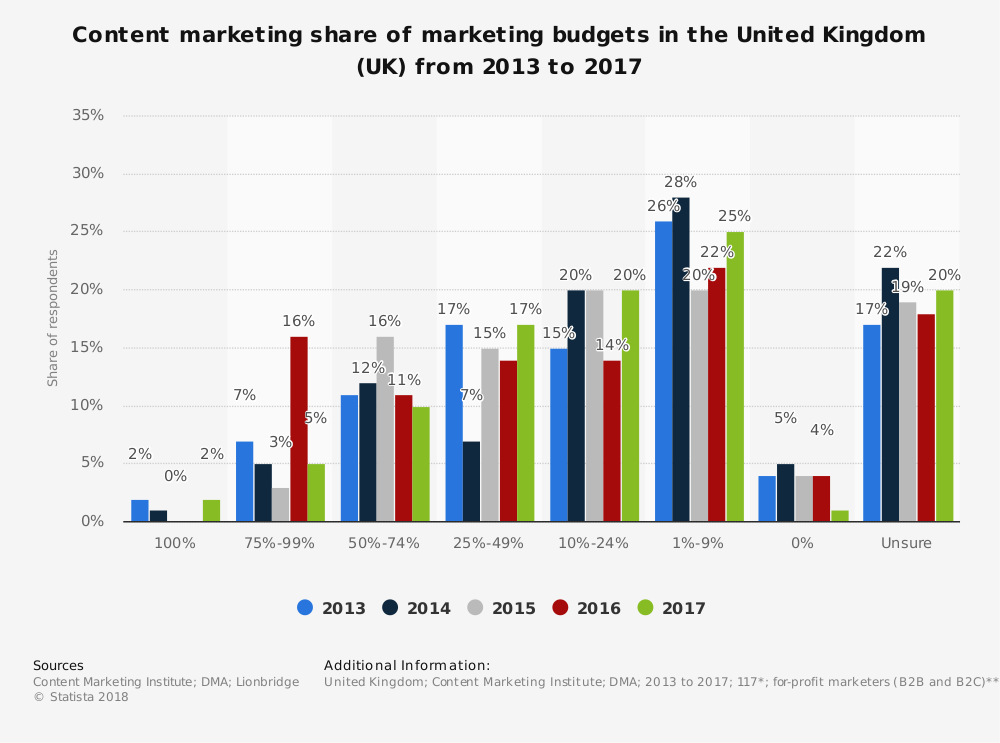 4. Outdated design
New web design trends appear on the horizon at warp speed: what used to be cool in 2016 is now dull and strange.
Just imagine, for 48% of visitors, a website's look is the most crucial factor influencing their decision of business reliability. Your website is your business face, and if it's not appealing, people will tend to forget it.
When planning a website redesign, pay attention to such movements – AR/VR, immersive video backgrounds, custom illustration, micro-interactions, natural shapes, etc.
5. Overly complex structure
People's brains are wired in a way that they neglect complicated things. If your online presence consists of dozens of pages, it's not cool at all.
By changing the organisation of your online business card, focus on simplifying the menu and keep only the most important pages.
The outcome will be a flawless search, engaging user journeys, increase in page views.
6. Rebranding
Last year, MailChimp announced a redesign of their site commented that the changes were triggered by business expansion from an email marketing service provider to a global marketing platform.
Rebranding is always a substantial reason for redesigning a real estate agency website.
Your website ought to reflect the corporate style and has an exceptional tone of voice.
Statistics (oh no, stats again!) say that 73% of companies try to create a bespoke design to stand out from the crowd.  
7. Slow loading
Shall we explain why it's essential in 2020? We believe you do know that your property site has 2 secs max to load all the content.
If it fails to do this, 47% of people will abandon it with no regrets.
Also, if your site is equipped with heavy media which doesn't load instantly, 38% of users will abandon it forever.
Just imagine, achieving minimum loading speed will result in a 74% boost in conversions. Sounds like "wow, doesn't it?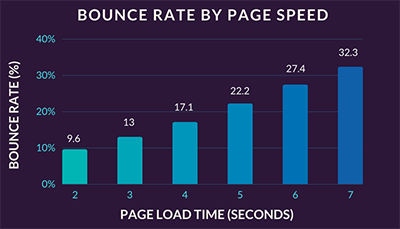 8. Imperfect user experience
Of course, it's not about your platform but, anyway, we should mention this reason on our list.
UX is designed at the planning and prototyping stage in the form of user diagrams, flows and journeys. Creative teams who skip this step tend to deliver a product with so-so user experience.
If you've noticed that the UX part requires reconsideration, we recommend running a web design audit.
9. Disregarding mobile experience
Tell us how often you make purchases online from your desktop? We suppose, as often as the majority of people.
8 out of 10 people will stop wandering around a website if it doesn't work properly on mobile devices.
What's more, Google will admonish you and put your web resource at the end of search results.
Adjusting your website for mobile use requires sufficient money, but the benefits will outweigh the costs: 62% of companies who have made their platforms responsive see a rise in sales.
Reasons why most redesigns fail
Remember us saying at the beginning of the article, that real estate agency website redesign is a risky business?
Despite efforts, cash and time invested in creating a new look, the progress may turn to be disappointing.
And here's why.
you personally don't like the old look and want to renew it;
your competitor has announced a new website;
you've got a new logo;
you're adding a new feature;
you're shifting to a new CMS;
new team members recommend making amendments on your website.
By and large, all these cases don't imply total refreshment of your online presence. Local changes, as well as small tweaks and updates, is everything you need.
Effective website redesign strategy
To be confident that your redesign strategy won't fail, follow the below checklist based on the top RE websites.
Highlight your brand uniqueness
What is your unique selling point? If you haven't presented it on your platform yet, it's high time you did it.
It may be extra services you provide or complementary products – whatever it is. It should make you stand out.
Use the storytelling tools to communicate your goal and mission to the audience and show off your unique tone of voice.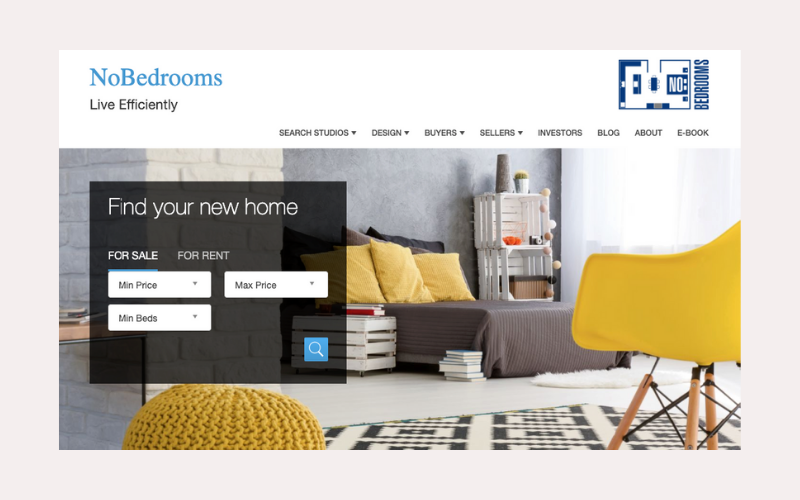 For instance, NoBedrooms specialises on the small space only, and its brand name and logo reflect this exclusive feature, which makes this website recognisable.   
Provide flawless experience on smartphones
As a rule, elevating a powerful mobile solution according to the constraints of smartphone screens is challenging.
Make sure that your clientele can achieve all the goals on mobiles as well as on desktops: search for a property, take virtual tours of your listings, sign up/login, share your content, watch tutorials, etc.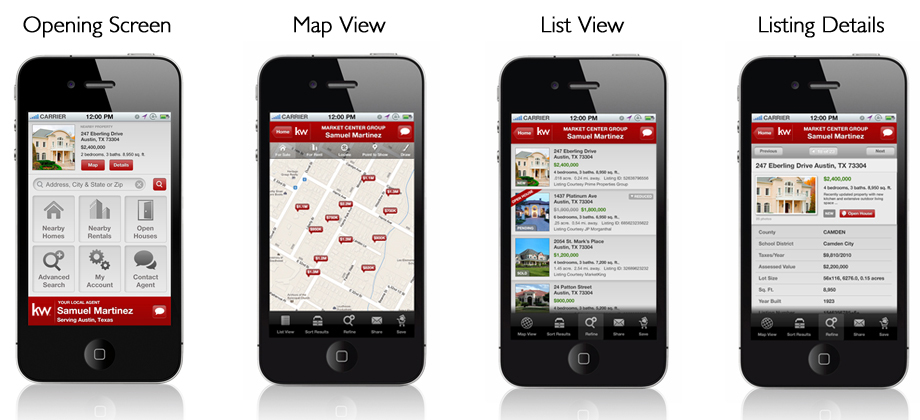 Make functionality simple and engaging
Try to make clients' life easier – simplify things instead of complicating them.
Get rid of irrelevant information, long forms, and design elements that are oftentimes overlooked (we're talking about carousels and sliders).
Put the most important message at the forefront, replace long texts with immersive visual content, create guidelines for payments and registration.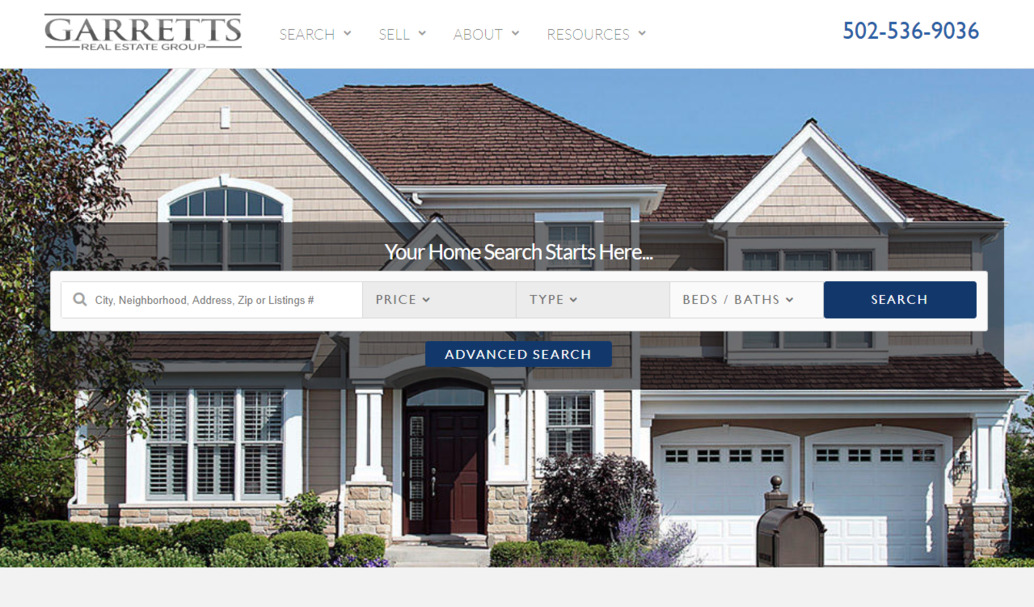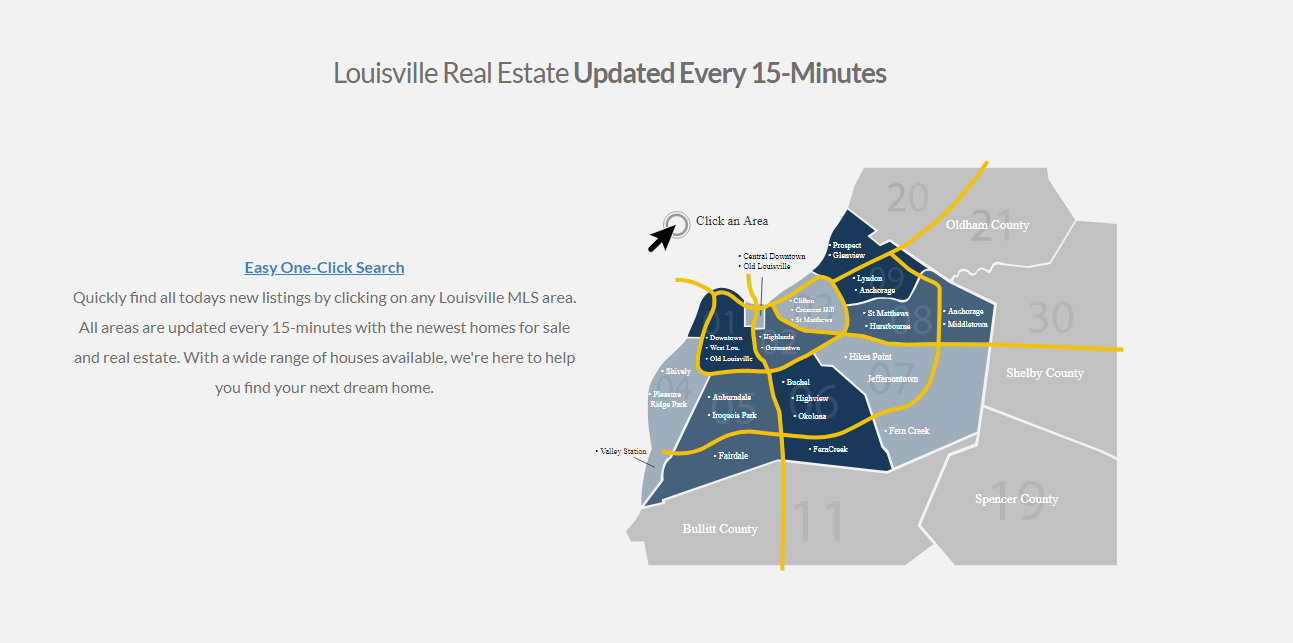 Two search options on garrettsrealty.com

Add a blog and publish useful content regularly
A blog can help you with improving your SEO, educating and engaging the audience.
It's vital to manage your blog on a regular basis, publishing informative blog posts with keywords and encouraging CTAs.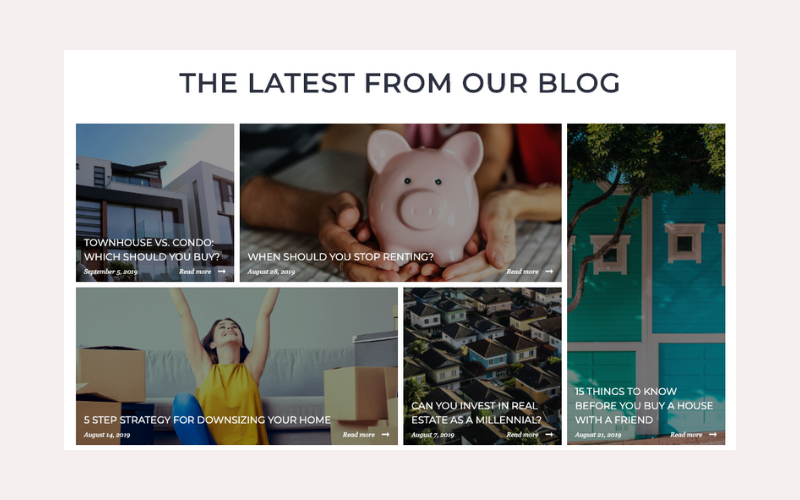 Draw leads and clients' attention with posting tips on the home selling/buying/renting process and interesting info about the area.
Make a crisp visual design
Nothing lasts forever, and one day you may decide to revamp your "old online presence.
To make it more fresh and vivid, consider adding custom typefaces, graphic elements, contrasting colours, bespoke illustration, and fluid shapes.
And always remember to keep the design consistent across all the pages so that your clients don't feel embarrassed.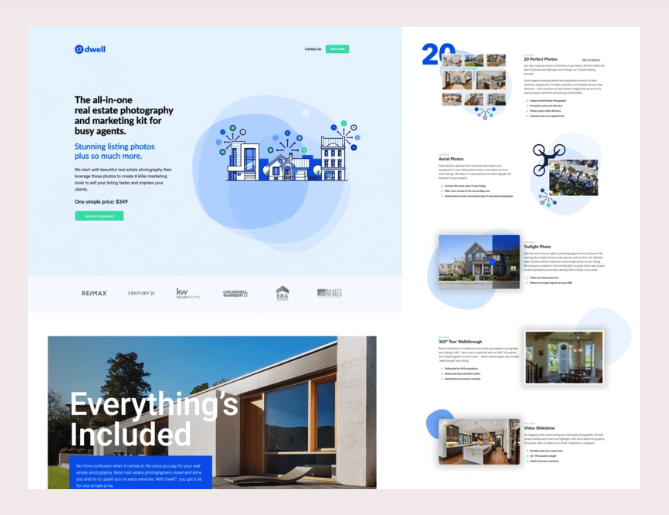 Maintain SEO value
Removing or displacing content at the redesign stage can have a negative impact on your SEO positions.
Start with examining the "health" of a website – identify pages that demonstrate the best performance (number of visitors and pageviews), see what kind of content user consider as the most engaging and stimulating to take actions.
Then create a detailed project plan on content migration with each step you're going to take.
In order to keep your SEO ranking high, create a new sitemap and set up 301 redirects. It will help visitors come to your new site by clicking on the links in the old version.
Keep keywords – remodelling doesn't necessarily mean that you should toss them away.
However, you should clearly understand what topic each internal page is devoted to and what keywords it should include.
Other tips from our expert team: reconsider a website goal, create links between pages, make the interface easy-to-use, go mobile, don't change the Google Analytics code.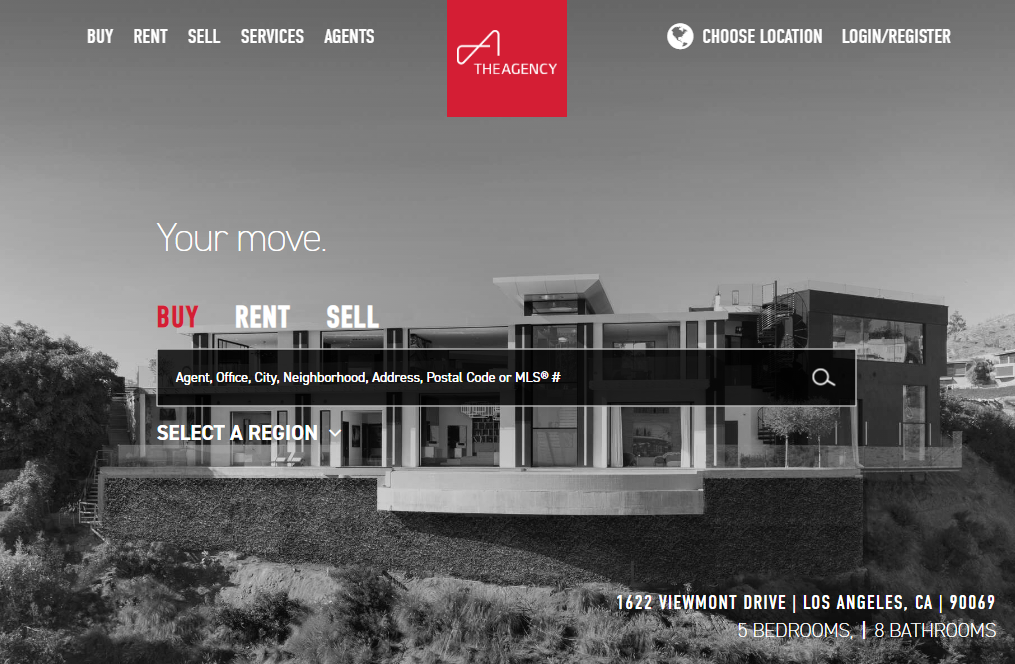 Real estate agency website redesign step-by-step
Alongside bespoke web design and development, JustCoded tech teams provide website redesign services.
What steps does the design refreshment process consist of at JustCoded?
Design audit, research and planning. Firstly, we carefully check the present situation in order to find bottlenecks. Then we study the market, competition, analyse the target audience and their pain points. Based on all this, we create user personas, flow diagrams, and documentation.
UX design and prototyping. We never skip this stage as it may lead to negative consequences at the end. We create layouts for all internal pages, organise content, develop the navigation mechanism, plan core design elements and translate all these things into low-fi sketches.
UI design. Now it's time to put decorations on rough prototypes. A designer adds colours, fonts, media, icons, design effects and animation. The overall design is always aligned with the corporate style and the brand's philosophy. The outcome of this stage is a visual presentation of the end product.
Ongoing maintenance. We're aimed at long-term collaboration and always love to see the evolution of your business. For the period of post-launch testing, we provide free guarantee support.
How much does it cost to redesign a website with JustCoded?

Bottomline
Time changes everything and websites aren't an exception.
Seems like yesterday you were celebrating a successful launch of your online presence and today it looks out of fashion or operates inappropriately.
With this short and comprehensive guide, you can easily breathe life into your current website, retain regulars and attract prospects. All you need is a clear roadmap and a savvy technical partner.