CapitalRise
Property investment platform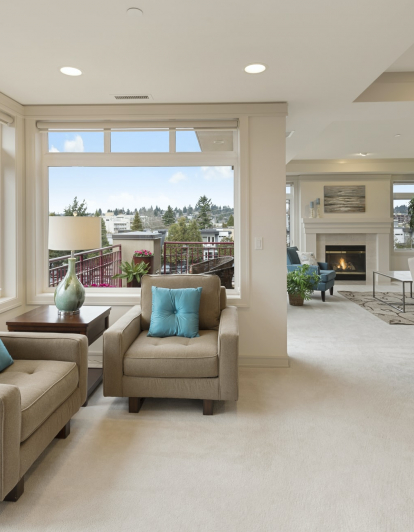 Online investment

Type

Real estate

Industry

Ongoing

Duration

UK

Country
CapitalRise is a property investment platform enabling investors to sidestep the middlemen and invest directly in some of the finest institutional-grade real estate offerings.
They were among the first to offer innovative finance ISA in the UK in 2017.
Our task was the investment website development to deliver a robust back-end and a user-friendly front-end of the platform. Also, we helped the client integrate all the third-party solutions they used.
The result of the collaboration is a working platform promising effective scaling up in the nearest future.
The CapitalRise project is ongoing, and we're helping the client to expand to process more loans and improve operational efficiency.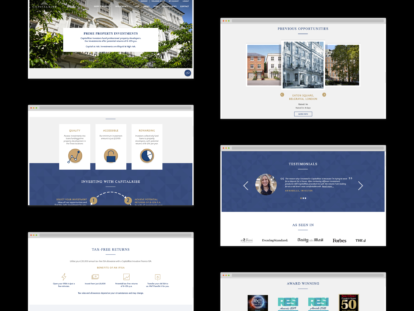 Even though CapitalRise launched as a startup, its founding partners worked in real estate and finance domains before.
Understanding the mathematical and analytical aspects of lending and risk management allowed them to build smooth processes on the platform and offer attractive opportunities to potential investors from day one.
What makes them unique is the fact that the founders invest their own money alongside other investors which shows how confident they are in the investment opportunities they curate.
Projected returns are between 8 to 12% p.a. CapitalRise closes the deals extremely fast and has gained trust with excellent customer support, clear information on the properties, and simple to use platform.
CapitalRise offers its investment opportunities to self-certified sophisticated investors or High Net Worth Individuals as well as corporate investors.
The registration process is designed to fit individual scenarios for these types and has been automated as much as possible.
Here's some of the information that the platform requires in signup:
contact details
date of birth
taxpayer ID number
A user gets access to the deal room where they can start investing only after they have funded their accounts, so linking a bank account is needed.
Logged in users can view extensive information about the property they are interested in:
investment summary: overview, details on the developer, security, exit plan;
investment highlights: forecast annual return, funding goal, LTV at exit, estimated end date, ISA eligibility, project background;
interactive returns calculator;
funding structure at the beginning of the loan and at exit;
list and explanation of all associated risks.
CapitalRise operates a Bulletin Board where investors can publish their investments for sale at their current value.
This service is not free, and the platform applies a fee of 1.5% of the current value. Selling is not guaranteed, but the process of selling overall is simple:
investor puts an investment for sale;
investment becomes available for purchasing immediately;
if there's a buyer, an investor will receive a notification from the platform;
upon agreement, the investment is transferred to a new owner, and the money is sent to the original investor.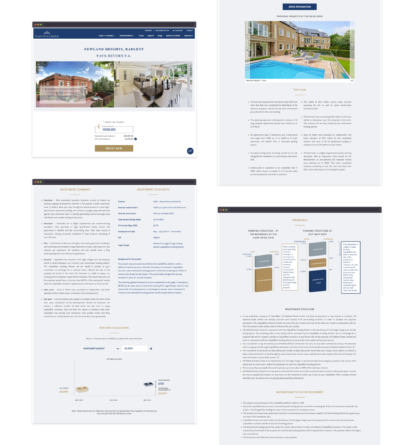 Yii 2 PHP Framework
Responsive layout
Goji investments integration
GB Group KYC service integration
REST API
Online PFD generation
PCA predict geocoding service integration
jQuery plugins for animation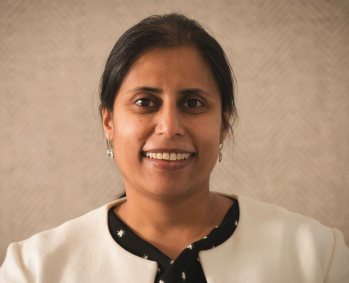 Uma Rajah
CEO, CapitalRise
It is a pleasure to work with the JustCoded team. We appreciate the quality of their work and the effort they put in. They are reliable, helpful and prepared to go the extra mile when required. As a result, they feel more like an extended part of our team than a supplier.