Strategic partnerships are what helps us expand our own business and add value to the business of our FinTech clients.
Payment providers take a special place in our partnership strategy because any crowdfunding or online investment system we build relies on a failure-free work of a payment system: investor money management, payouts, KYC and AML checks, technical diligence, you name it.
We've recently partnered with Goji Investments – an FCA regulated investment platform and Innovative Finance ISA (IFISA) manager. In this article, we'll explain what is so special about Goji and what difference it can make for your business based on a real case.
What is Goji
Goji launched in 2015 by a team of finance, operations and technology specialists. It works with direct lenders, investment managers and fintech firms, offering them the technology for investor onboarding, faster payments, white-label ISA and SIPP accounts. Goji currently manages approximately 12,000 accounts for a number of platforms with a dedicated team of Customer Services Executives available online and at the end of the phone.
What's so special about it?
Unlike the majority of payment providers out there, Goji is tuned to work with crowdfunding and alternative finance firms. In fact, it's not even a payment provider as we know it because it covers the areas where conventional PayPal or Stripe won't work.
What's more, HRMC has restricted the use of eMoney service providers to hold ISA funds.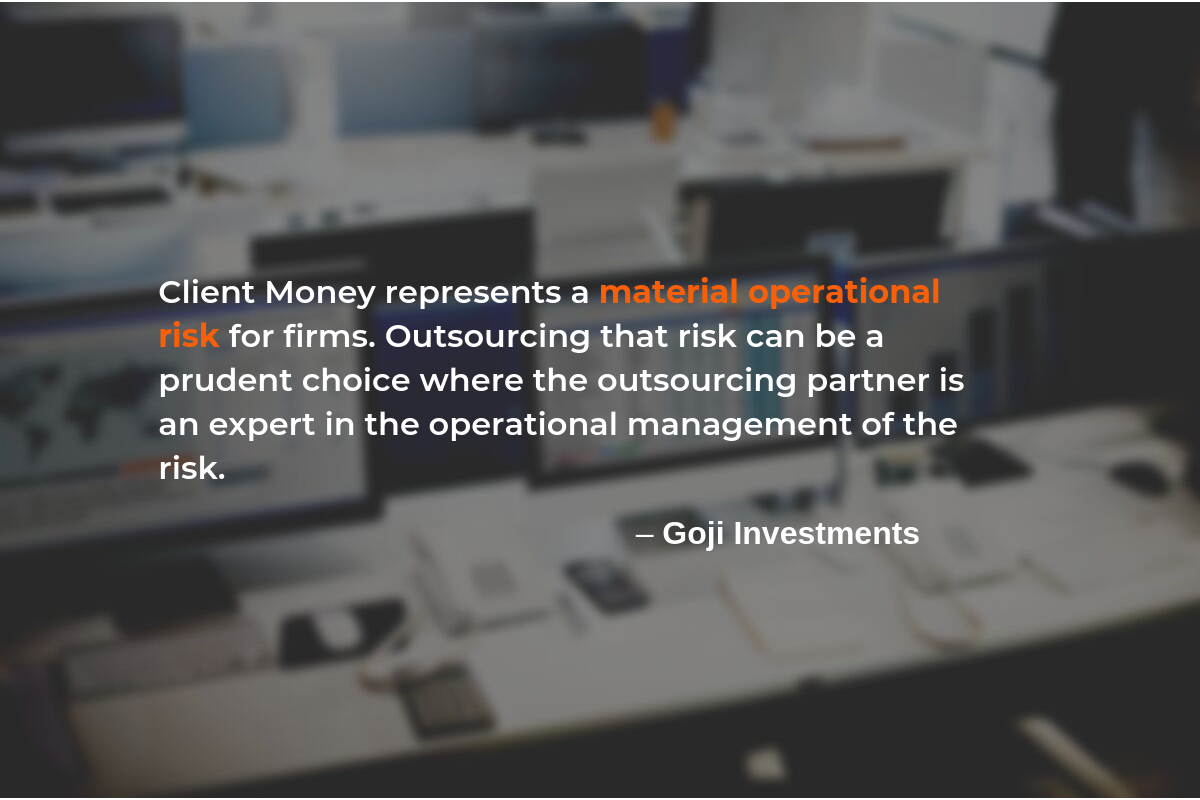 Let's take a closer look at Goji's advantages.
IF ISA administration
The UK government introduced IFISA in 2016. It allows everyday, or retail, investors generate returns by investing money from their savings accounts. Even though certain limitations apply, innovative finance ISA is what can help you expand your investors' pool and attract a younger audience, too.
With Goji, investors can manage their funds across many investment platforms and access the balance 24/7. A P2P or debt investment platform doesn't have to take on the burden of managing accounts; Goji handles it all, including KYC and AML checks.
API-driven technology
If you run a crowdfunding platform, you can integrate the whole platform offered by Goji or embed only the individual modules that cover the necessary functionality and fit your platform's infrastructure.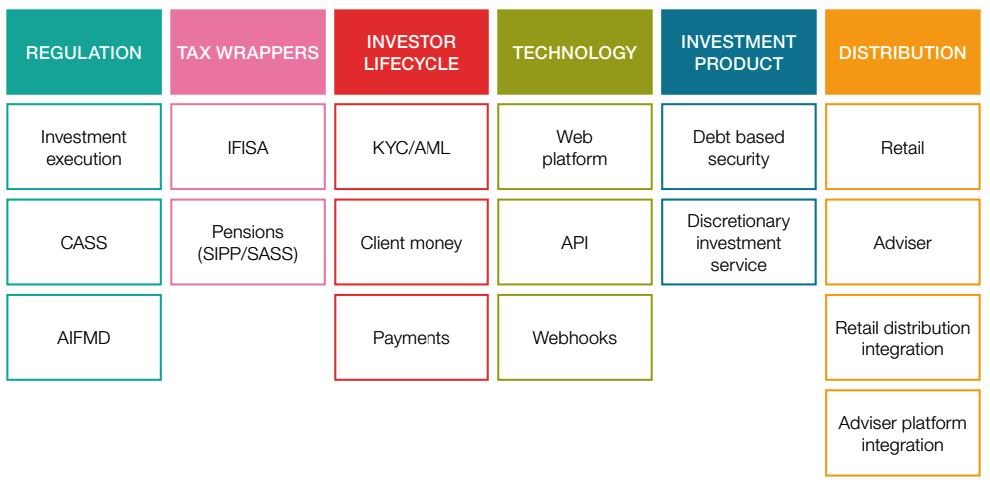 With the help of an API, a platform can automatically distribute funds between the investors.
Short time to market
The technology that Goji offers is regulated and authorised by the FCA. There's an expert operation team providing the leading-edge services which means that you don't have to bother hiring an in-house squad of experts.
Security and data protection
A platform's owner and investors can have peace of mind because money is safe with Goji as it runs in a Virtual Private Cloud. There's no access to the databases from the internet except for the authorised Goji personnel. An AWS firewall protects the platform from malicious activity and blocks any potential threat.
Real case: why our client moved to Goji
Earlier this year, a real estate crowdfunding platform that runs in the UK to Goji. Now it allows its investors to manage investments and cash balance anytime from anywhere.
Goji handles all KYC checks online, and today it's the only payment provider to offer this. If a check fails, Goji's experts screen the documents and needed assets offline, but the process is still automated: an investor receives notifications, attaches the necessary docs, gets feedback, approval, or rejection.
The major advantage for the platform now is the speed of collecting funds from investors' bank accounts are transferred to their wallets within several hours and they can start investing right away. It became a gamechanger for this crowdfunding company: they open the investment deals more often and regularly and can get them funded much quicker.
Moreover, since Goji processes all money online, they also help the investors' with tax reports and statements.
Results?
From the beginning of the year, the platform has been able to offer more deals than last year thanks to implementing the Goji technology.
Bottomline
Choosing the payment system that will keep the transactions spinning can be a key differentiator for your online investment business.
Your potential clients may not know all the ins and outs of what's happening under the hood, however, they will certainly notice how your company performs.
Even though the great design and user experience are important, it's the returns and the time to get them what attracts investors in the first place. And it's what Goji can easily provide to make your platform different.