Crowdfunding and FinTech have shaken up the financial world and the trading industry by turning things upside down: businesses ask ordinary people for money while students buy tokens of unicorn startups.
Investing that used to be a domain of high-street banks established investment funds, and sophisticated backers is now available to a guy living next to you.
The growth in demand for passive income leads to a multitude of online investment platform appearing on the market.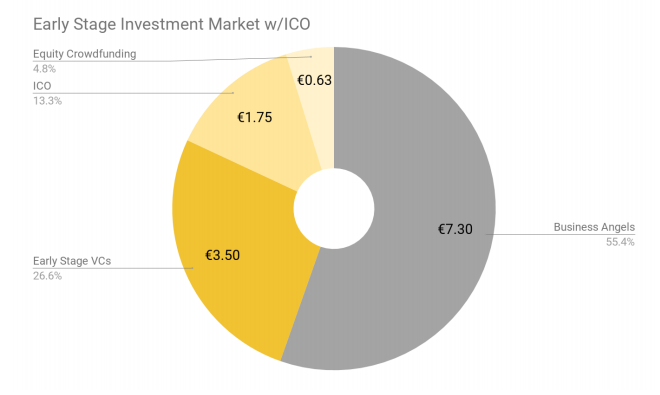 Some of them cater to the needs of a narrow group of customers, while others are one-stop investment stores.
How to build an investment marketplace that will become popular and make you a millionaire?
Today we're answering this question.
So, you decided to make an investment platform for investors
We've already explored the benefits of investment marketplaces for their owners, and today we'd like to focus more on their merits for clients.
An investment marketplace is ideal if you can answer "yes" to the following statements:
educates clients and provides all the necessary info about fundraising and investing;
offers professional help and advice along with automated solutions to reduce the time for earnings tracking and monitoring;
conducts careful due diligence checks and proposes vetted investment options;
suggests both the hands-on and hands-off approaches to making investments;
has an effective pricing policy;
honestly tells about possible risks and predicted returns of investments;
complies with all the legal requirements;
in addition to some basic operations, it offers advanced options such as asset management or robo-advisors;
provides professional client support;
is secure and trustworthy.
In simple terms, a good investment or banking platform should be easy-to-use, rich in features, have relevant content, educate and engage the end-user.
The tips below will help you develop an investment marketplace that will meet these criteria.
How do you make your own investment platform?
Previously we wrote about top 7 must-have features of a successful investment website and concluded that security, content, client support and others are the fundamentals of a successful investment platform.
But what if your site already has these features or you'd like to top the competition with cool functionality?
We suggest considering these nice-to-have things that are to take your portal to the next level.
1. Simple navigation is a must-have. Include the essential elements in the header and duplicate them with the rest of the links in the footer.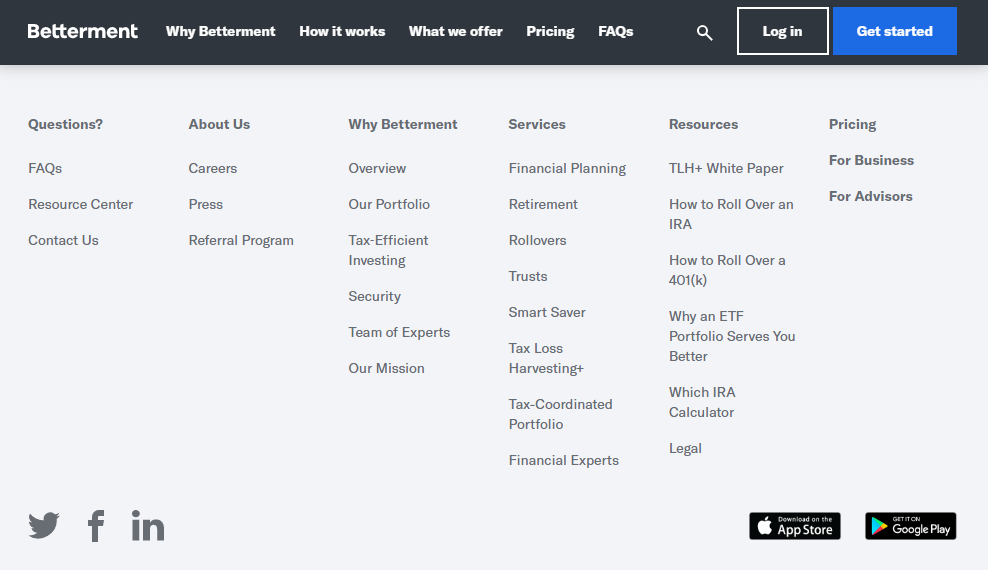 2. Video tutorials are an excellent tool for explaining how your platform works and demonstrating new products.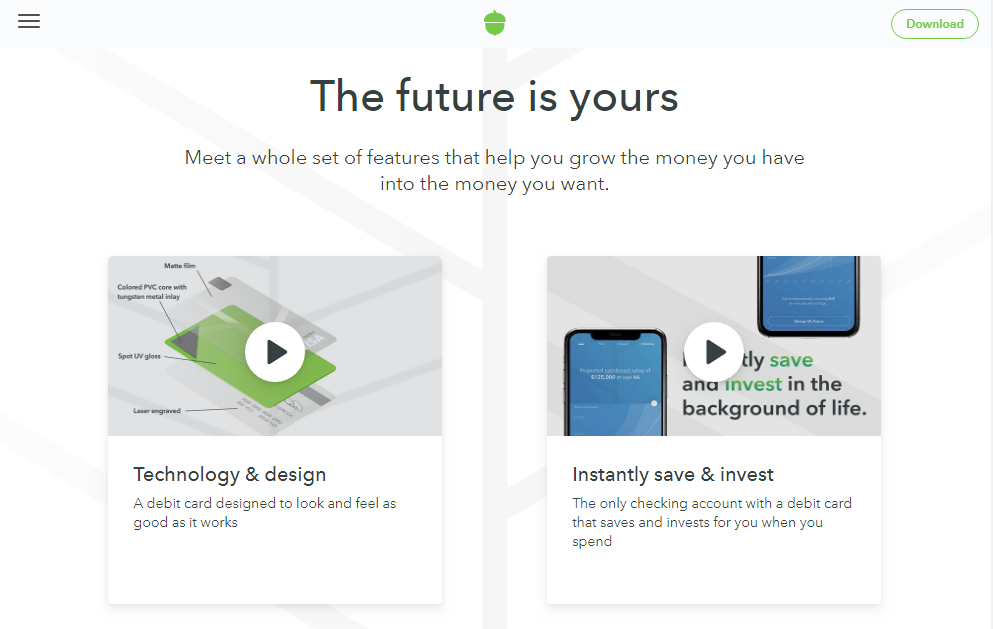 3. The clients and rewards sections work well for demonstrating a good reputation and building trust.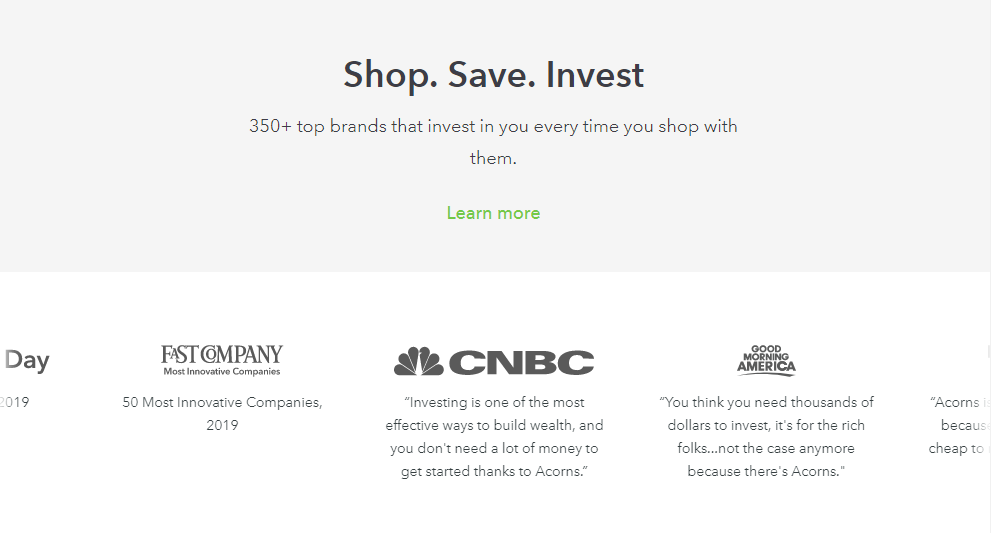 4. Your website should have a pricing page with packages for different groups of clients. Visitors, as a rule, seek this info first.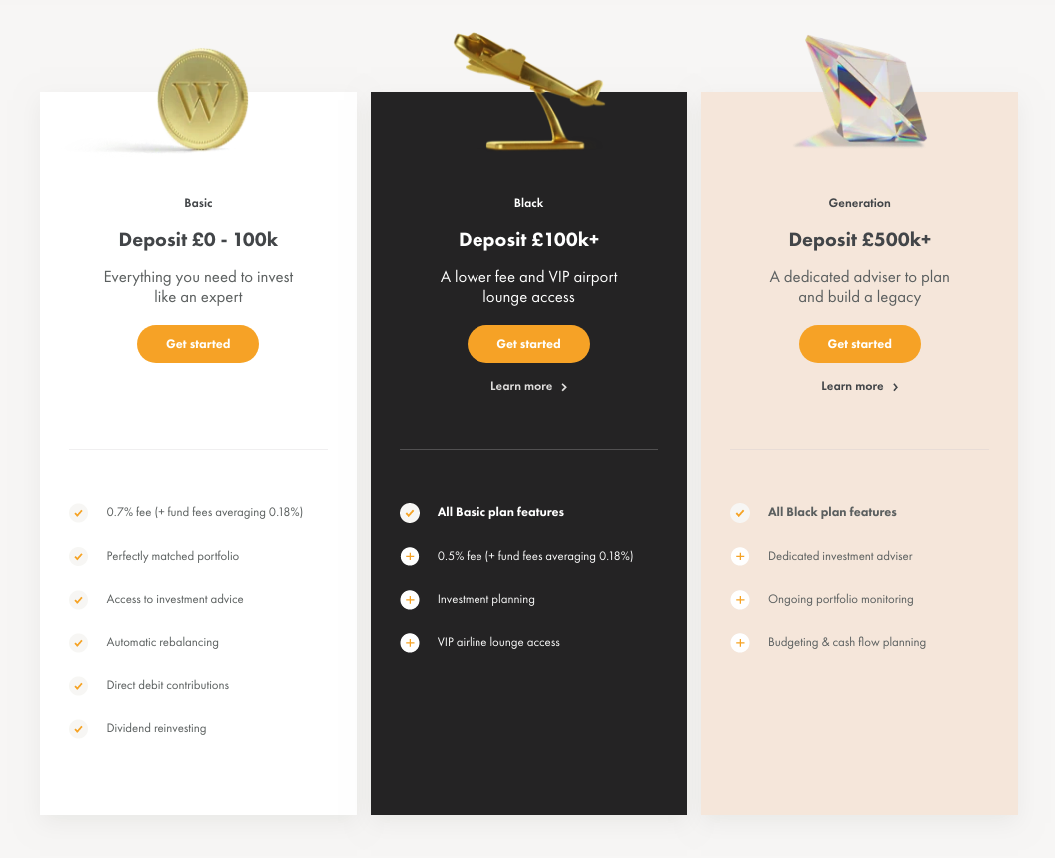 5. The live search is essential if your platform has a complicated structure with tons of content.

6. The team page. Showing real people behind your brand adds credibility and engagement. The photos should not be necessarily formal or include a serious headshot. It's always people dealing with people even when it's a B2B sector, so it's worth trying to look approachable.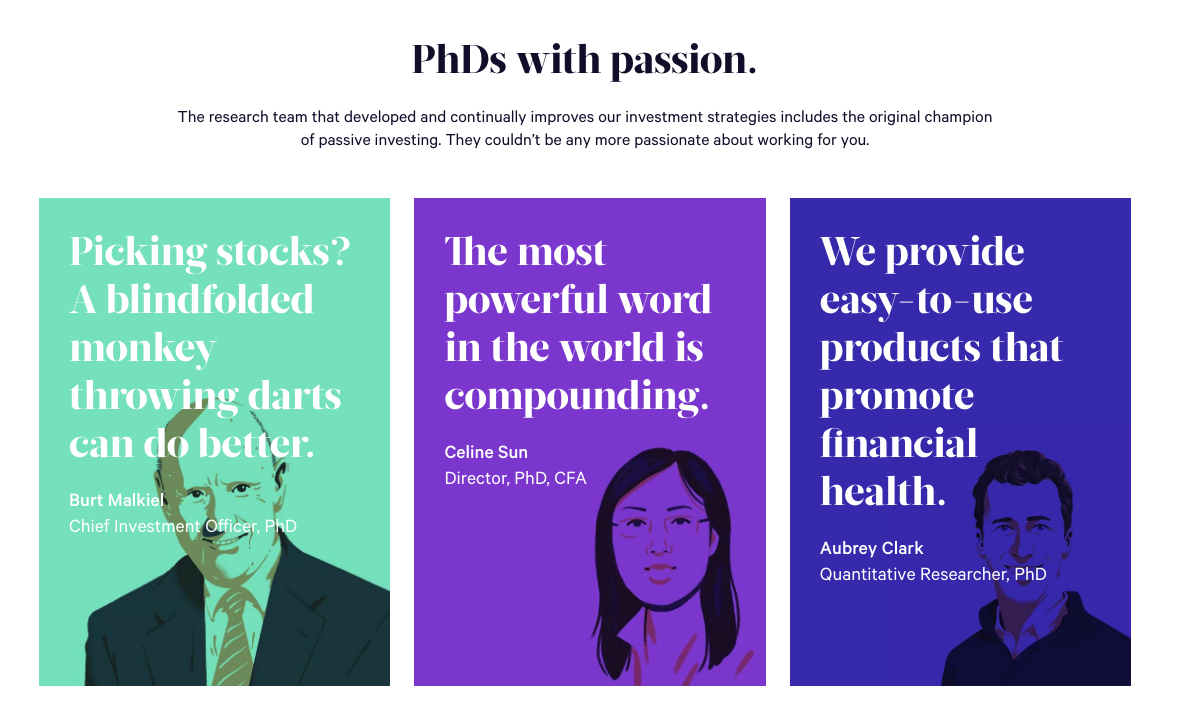 7. Links to social profiles. Let users follow or share you in social networks to gain better recognition.

9. Lead-capture forms are here to help you with collecting emails and creating a database for your marketing campaign. Always remember to keep them short.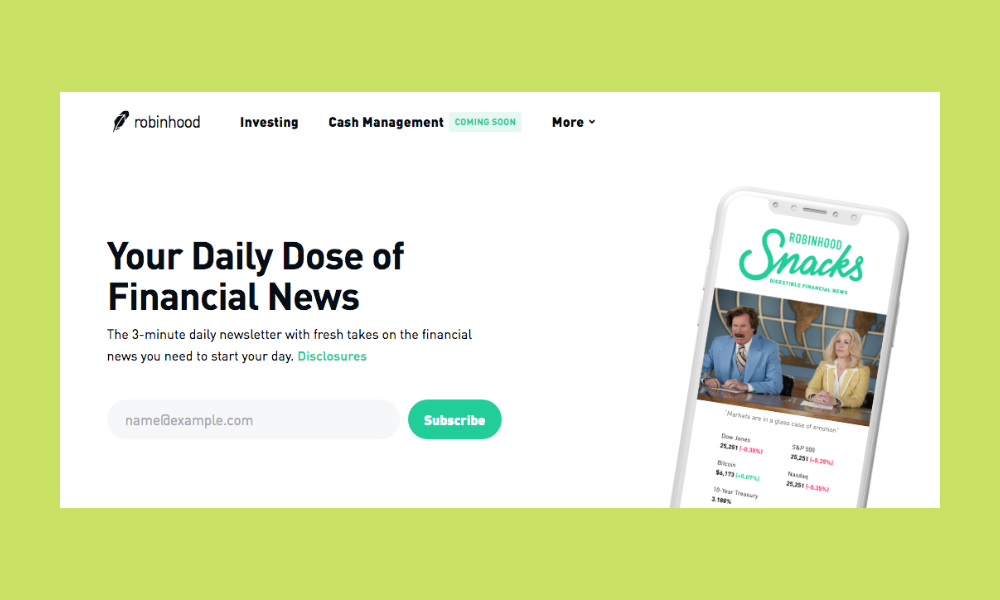 9. Simple forms or calculators to get started. Not all of your potential investors understand all ins and outs of investing. Even if you offer detailed investment plans, it might be difficult for them to decide what will work best. Help them by asking to fill in necessary details and suggesting the most suitable plan. This feature is not that difficult to develop, and it will add a whole new level of user engagement.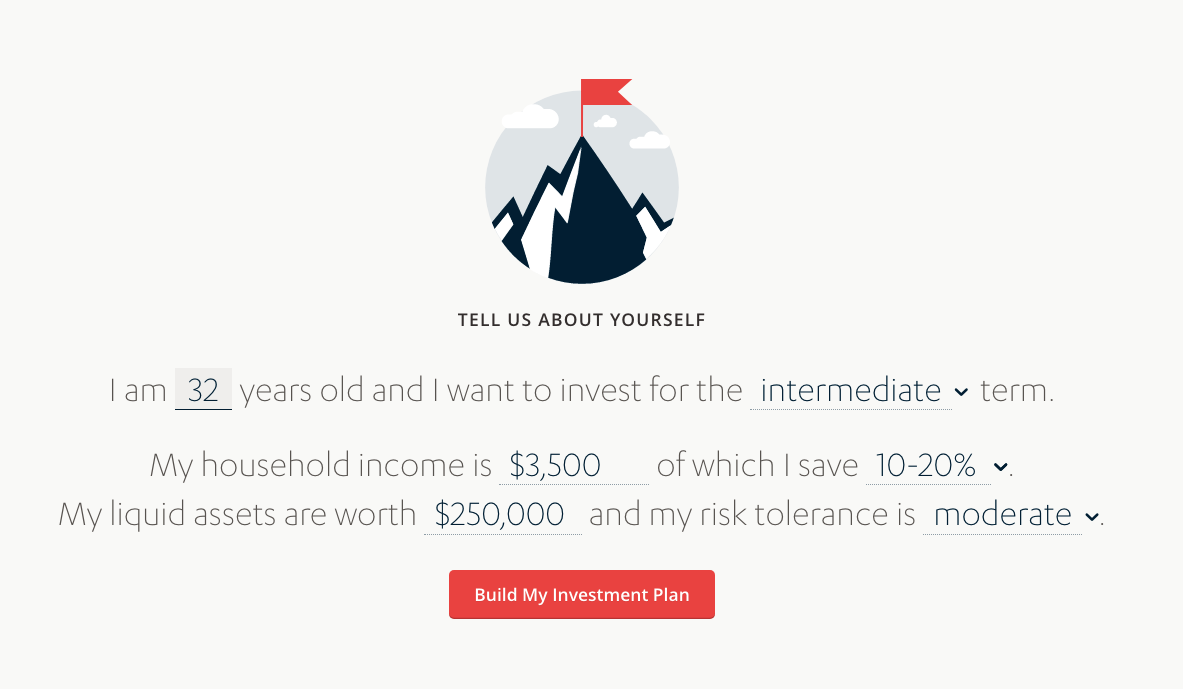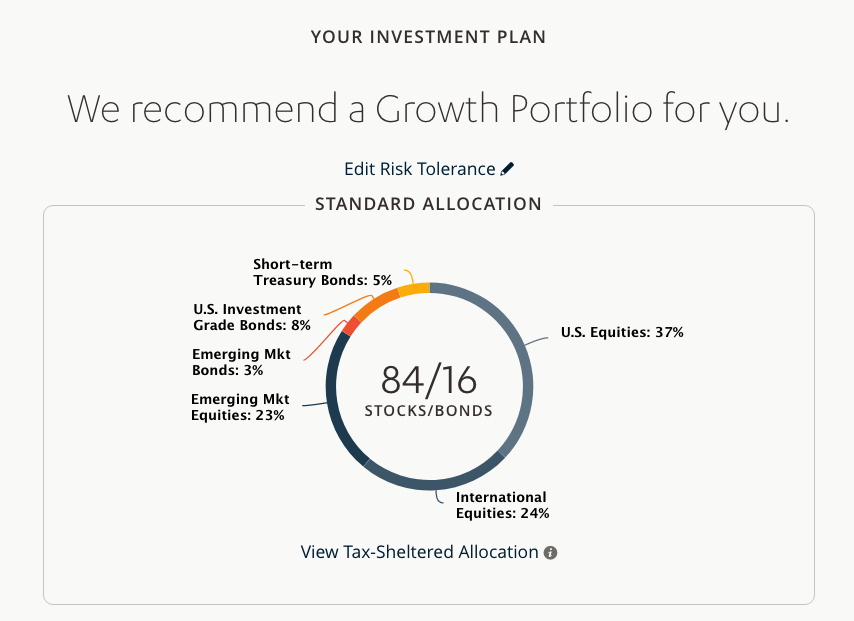 10. Use clear and encouraging call-to-actions. Remember to check whether all CTAs lead to the right pages or activate the right processes.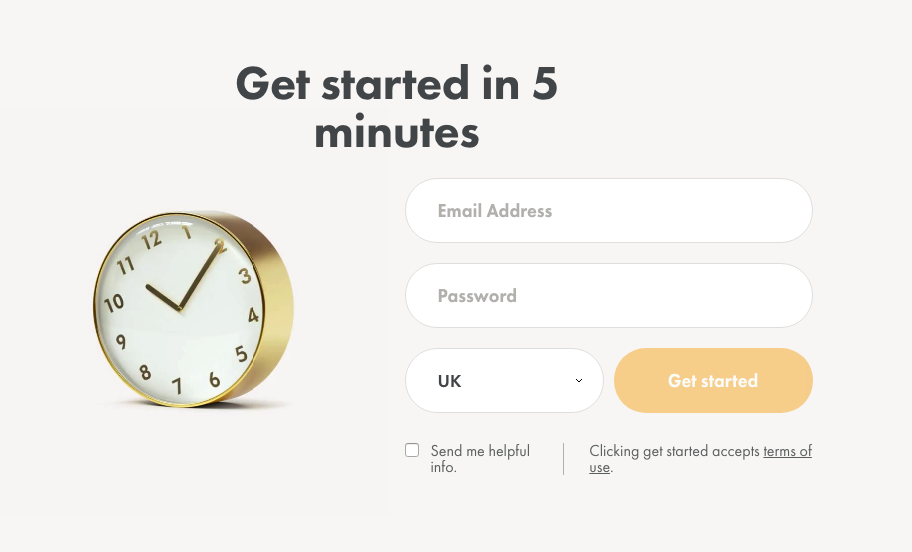 Development stages to build an investment marketplace
Investment platforms are complex by default and, to be honest, you can hardly make a web application similar to Betterment in a month or even two.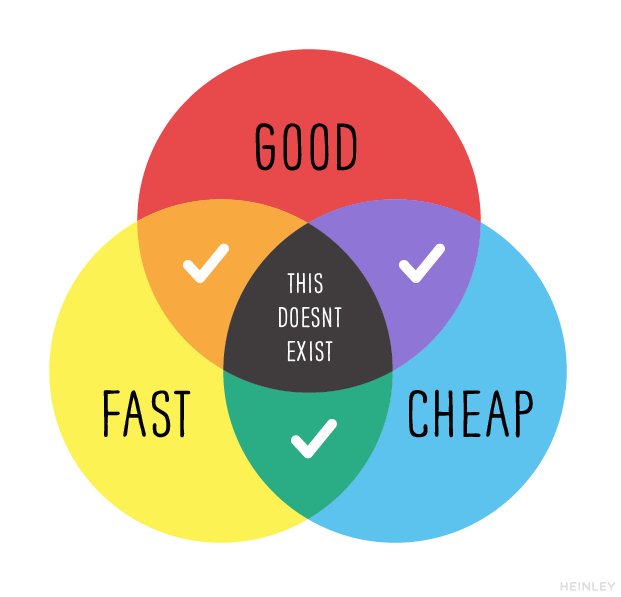 No matter either you've decided on the DIY approach, chose a white-label solution or hired pro developers, your platform should be robust, secure, and scalable.
The first and second scenarios will get you busy with many things on your plate, while in the third case, you can delegate the hard work to a team that know all the angles.
Professional investment platform development goes through several stages, each with its own tasks and deliverables.
1. Do research and analysis
Tasks:
define the goal of your website that will reflect your business needs;
identify your target audience and their pain points;
choose a fundraising model you're going to base your activity on – P2P lending, equity crowdfunding, co-investing, a mixed type;
do a competitor analysis to understand what values your rivals bring to the crowd;
map out a desired functionality and business flows for your platform.
The outcome: a feature list and preliminary specifications of your product.
2. Build up a team
Tasks:
find an outsourced team with substantial experience and knowledge of FinTech and the industry you work in;
conduct an introductory meeting or call to share the idea of your product, explain your business needs and challenges, describe functional and non-functional requirements to your future website;
learn more about the process and approach of the team.
In case you hire us (and we hope you do :), this concludes the list of your responsibilities as we'll do the rest of the job.
The outcome: a ballpark estimate of your project.
3. Business analysis
Our tasks:
understand your vision of the end product, its feel and look;
find out tech limitations if they exist;
create the product roadmap and find the most appropriate tech solutions that will fit the bill;
define what material and human resources will be needed to achieve your goals and overcome challenges.
set a preliminary budget based on the time and material model.
The outcome: functional specs, user flows and stories, a preliminary budget, low-fidelity prototypes.
4. Design
Our tasks:
create a sitemap, design user flows and stories to deliver the best user experience;
design a platform interface according to the human-centred and mobile-first approaches;
make detailed prototypes of all the website pages for desktops, laptops, and mobiles;
The outcome: hi-fi prototypes all the website versions, a designer's style guide.
5. Development
Our tasks:
choose a tech stack for your project;
set the release schedule with deliverables at each sprint;
develop the front-end and back-end of your platform;
deliver demos of features implemented at each sprint;
conduct quality assurance and design supervision;
run the final test before the website launch.
The outcome: a fully responsive and functional product.
6. Post-launch maintenance and support
As soon as you get the final release of your platform, you can distribute the prepared content and visual across all the pages.
While you're successfully launching and promoting the platform, our task is to make sure that no tiny bug harms its perfect performance.
We're with you up to 4 weeks after the project launch, and even further in case, you want to continue our collaboration.
An average cost to make an investment platform with JustCoded starts at $80.000.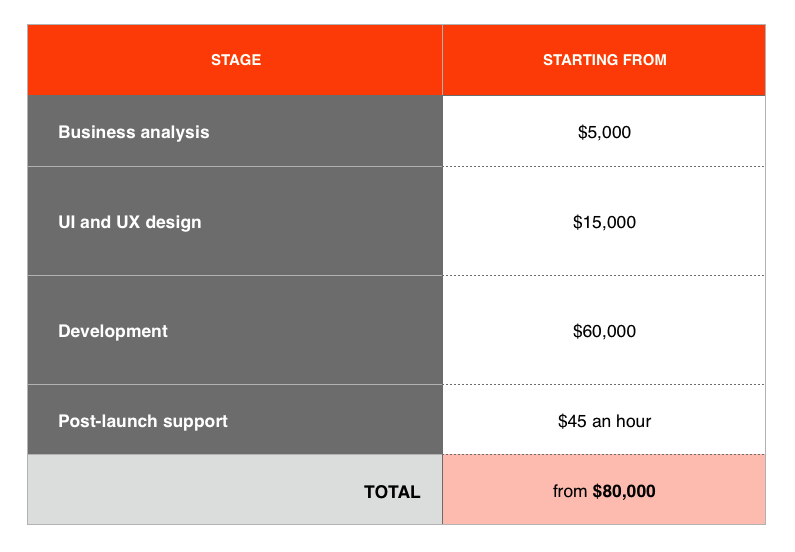 Investment marketplace development at JustCoded
It's critical to find a team with vast experience in the domain of investments, crowdfunding, and FinTech.
Ideally, your team should be well aware of the industry your business belongs to.
Since we've been collaborating with real estate investment companies for a long time, we know all the ins and outs of how fundraising for property development works.
So, if you're going to build an investment platform for investors with a focus on real estate projects, look at these examples.
Capital Rise is a venture capital startup whose goal is to offer prime estate projects bypassing traditional go-betweens.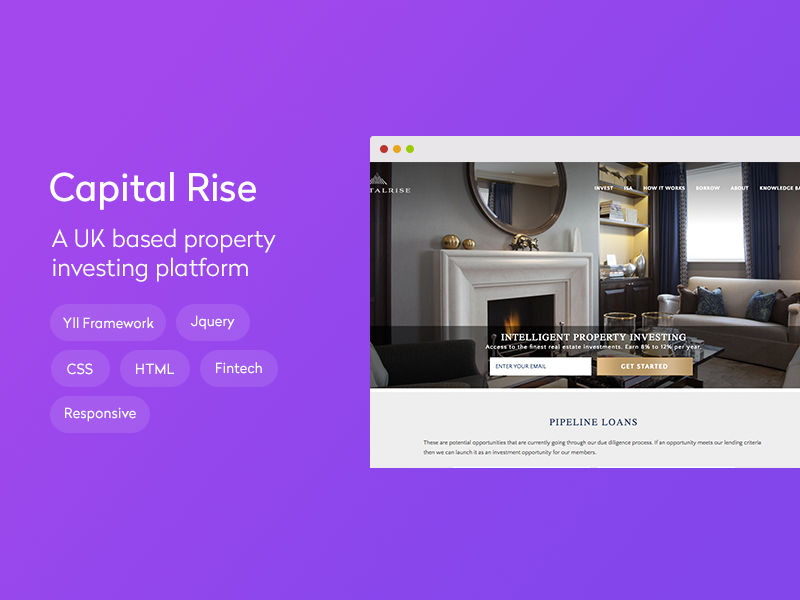 When working on the Capital Rise project, our task was to develop a robust back-end and a user-friendly front-end of the platform. Also, we helped the client to integrate all the third-party solutions they used.
And we've achieved the goal at minimal costs and within a very short period.
The result of the collaboration is a working platform promising effective scaling up in the nearest future.
The Capital Rise project is ongoing, and we're helping the client to expand to process more loans.
Shojin is an online fundraising portal for property developers. The platform operates on a co-investing basis with the equity investing model at its core.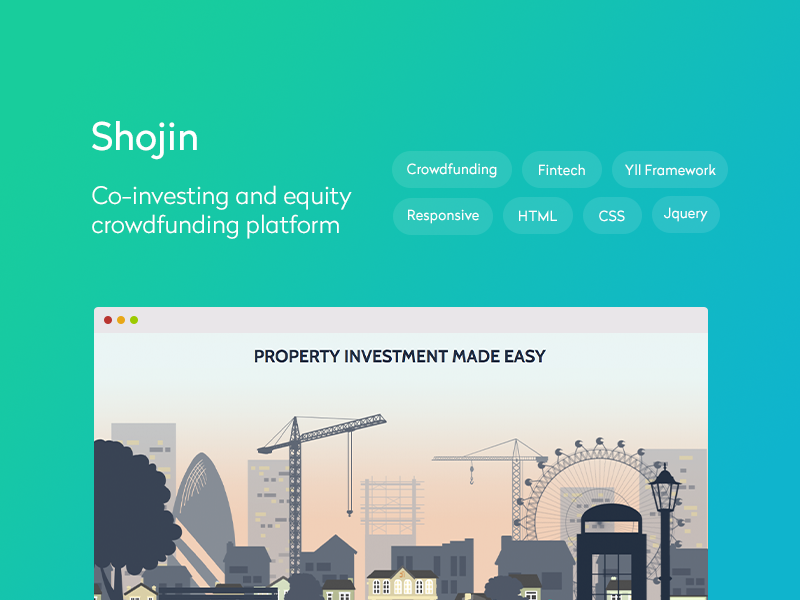 How did our developers elevate the Shojin website? They implemented the desired toolkit, linked the existing platform to the white label tool via APIs, integrated third-party tools, and tested the outcome.
Since we rely on the Agile approach, the whole development process was broken down into sprints with accurate estimates.
Flexibility helped us fix bugs and extend the functionality on the client's request.
The most significant achievement of the Shojin project is that clients find it very easy-to-use and like the look and feel of the website.
HomeGrown is another crowdfunding company located in London, providing angels and everyday investors with opportunities to support established real estate companies.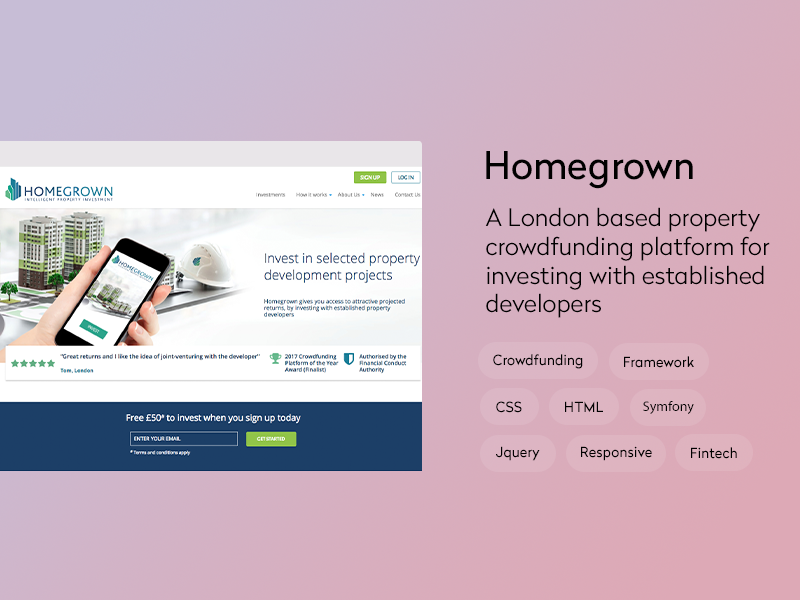 The tech stack our dedicated team used to create an investment platform included Symfony, Jquery, CSS and HTML.
Our main role was to integrate the website with Autopilot CRM and migrate it to AWS (Amazon Web Services).
As a result, we've achieved better customer management and enhanced website performance.
Among the Homegrown key features are responsive and mobile-optimised design, KYC status checks, customer referral systems, affiliate programs, the Difitek back-office, the secure payment process, a personalised dashboard.
In concluding
The success of investment platforms such as Acorns, Betterment or Robinhood doesn't lie in enormous budget or cool bells and whistles.
It consists of a user-friendly product, its constant maintenance and improvement.
The essential features and investment platform development steps we've mentioned in this post are to help you avoid the pitfalls and challenges on your way to building a functional investment portal.