Regulations of crowdfunding business are fundamentally different from country to country.
While the UK and the United States are regularly introducing amendments, the regulatory framework for crowdfunding platforms in the United Arab Emirates was introduced only in 2017.
As for the countries of the European Union and Saudi Arabia, the regulatory policy is in the embryo stage.
Today in our article we will look at how the registration process in the above-mentioned countries goes and what pitfalls can you expect.
Crowdfunding regulations in Dubai
As we mentioned, the Dubai Financial Services Authority (DFSA) launched its regulatory DFSA framework for crowdfunding platforms based on lending and investment only in August 2017. It was the first regulatory framework in the GCC countries.
 The introduction of this rule was made possible because crowdfunding is becoming an increasingly important way for small and medium-sized enterprises to access financing.
DFSA
Even though bank loans in the UAE are popular among SMEs, there are certain conditions that make it difficult or even impossible for some companies to get funding.
Every bank has its selection criteria, however, the most crucial are:
The business should be in at least 1 year of operation
If your organisation is a branch or subsidiary of an offshore company then getting a loan would be considered easy.
An annual turnover of AED should be at least 1 million
Regulators in other emirates
Every emirate in the UAE has its own regulatory body:
How does crowdfunding authorisation in Dubai work?
In contrast to the FCA rules, an operator of a crowdfunding platform in Dubai doesn't have permission to provide advice or to have the discretion to manage assets or to manage a collective investment fund.
At the same time, DFSA doesn't regulate crowdfunding operators who run a reward or donation based platform.
As for the legal form, all crowdfunding operators must establish as a body corporate in the DIFC. Roughly speaking, they cannot be a branch and must hold capital according to the PIB requirements.
Even though the regulatory process is complicated, crowdfunding platforms like Beehive, Humming Crowd, Eureeca and Durise have successfully registered in the United Arab Emirates.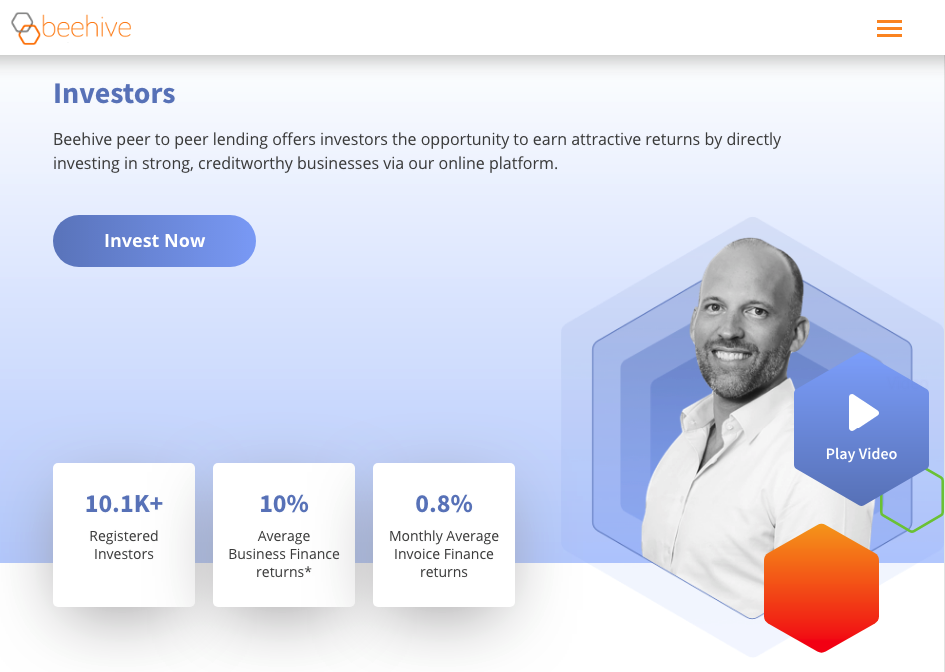 As we work with clients from the UAE, we follow the changes in the regulatory framework and will post updates in upcoming articles. For now, feel free to read more detailed information at government.ae.
Regulation of online investment business in Saudi Arabia
The regulatory system in Saudi Arabia is still in the bud.
In 2018, the Saudi Capital Market Authority (CMA) granted two trial licenses to Manafa Capital and Scopeer – equity crowdfunding platforms that help closing the gap between new entrepreneurs and traditional funding methods.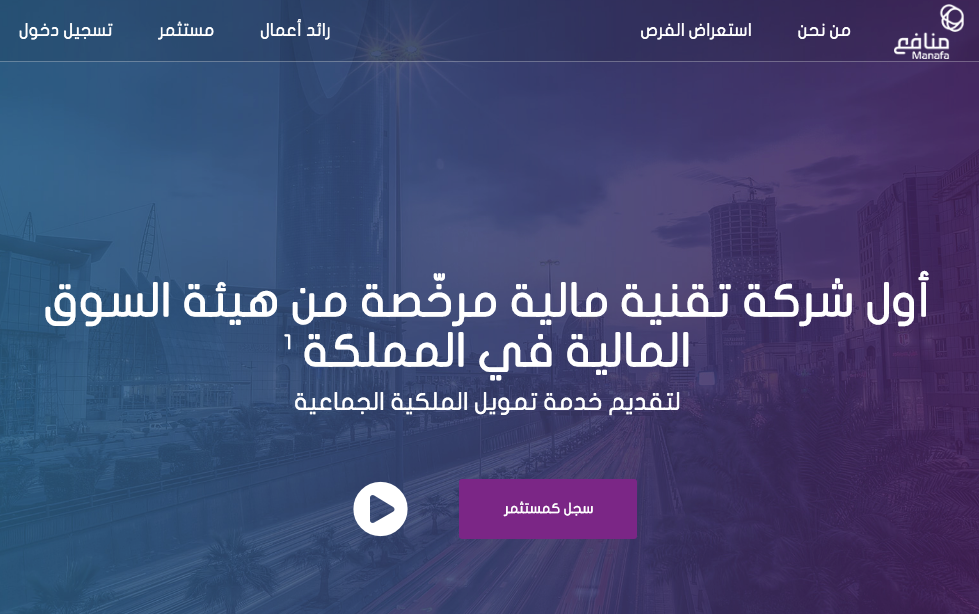 CMA's Deputy for Strategy and International Affairs Dr. Bander Assad al-Sajjan explained:
"The FTLL for crowdfunding services aims to provide opportunities to invest in small-to-medium-size companies and finance their activities by bringing them together with interested investors through electronic platforms.
We believe that this is a huge breakthrough for Saudi Arabia as this agenda not only provides access to alternative fundraising but transforms the financial system and drives change in other industries like real estate.
Crowdfunding market in Europe
This will sound surprising, but the crowdfunding market in Europe is not sufficiently developed if you compare it to other countries of the world.
The fact is that there is no single legal framework in the European Union that would regulate the entire investment business.
Only in March 2018, the European Commission submitted a proposal to regulate the activities of crowdfunding service providers.
According to the European Commission, the new regulation will allow platforms to easily provide their services across the EU based on a single set of rules.
How to start a crowdfunding business in the USA?
Unlike European and Arabic countries, crowdfunding in the United States is regulated by the Securities Exchange Commission (SEC) in terms of Title III of the Jumpstart Our Business Startups Act, 2012 ('JOBS Act').
We'd like to note that, in accordance with the USA crowdfunding rules, any person can invest in crowdfunding offers, regardless of whether such a person is accredited or not, the investor is limited to the amount that they can invest in any 12-month period in such offers.
SEC authorisation
If you are a registered broker-dealer, then there's no need for you to submit an additional registration form to the SEC to participate in crowdfunding.
Otherwise, if you want to act as an intermediary in crowdfunding transactions, you must register with the SEC as a funding portal on the Funding Portal Form.
In addition to registering with the SEC, all crowdfunding intermediaries must also become members of the registered national securities association (FINRA).
How to register as a funding portal?
You can register by submitting an application for the form financing portal through the SEC EDGAR system. The registration process is not complicated, but it will take some time – here's a step-by-step tutorial from SEC you can always consult regarding the registration.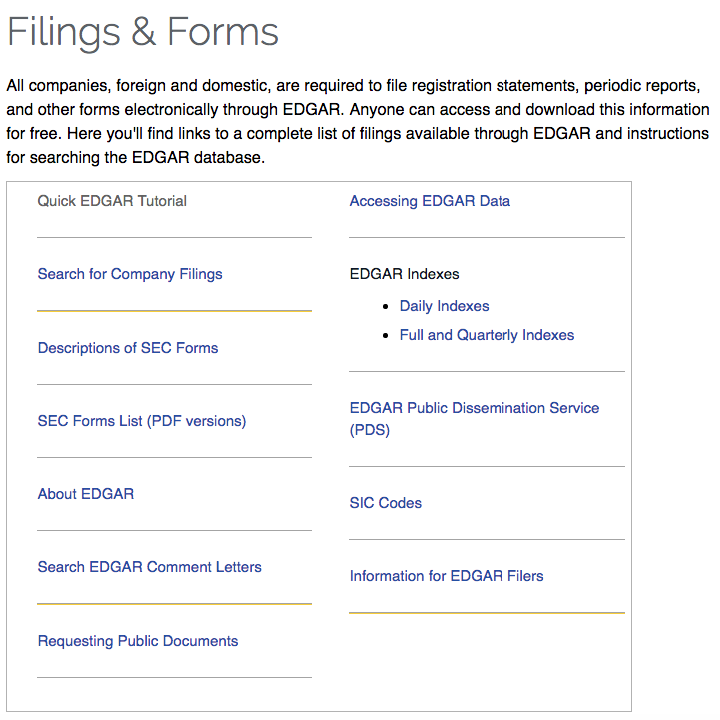 The authorisation in this system is mandatory and all companies have to submit registration statements, periodic reports and other forms in electronic form through this system.
FCA rules in the United Kingdom
The Financial Conduct Authority is the conduct regulator for 58,000 financial services firms and financial markets in the UK.
Since 2013, FCA has been regulating the UK financial market, including the crowdfunding business. Unlike the aforementioned countries, the FCA registration process is more understandable, as the staff of this governing body regularly amends and improves the process of interaction between both parties.
FCA authorisation
The first thing you will encounter is applying for authorisation. Before submitting the application we recommend looking through the necessary documents on the FCA website. Get ready–it's a long and tedious process. You will have to work closely with an FCA authorised person, answer a ton of questions, provide market analyses, discuss all risks, etc.
Authorised firms
If you do not want to bother with this process yourself so you can spend more time creating the site, contact an authorised firm with good lawyers who will speed up the process for you. Consideration of the application takes from 6 to 12 months anyway, however, teaming up with an authorised advisor can make your registration journey smoother.
Note that this is a good, but difficult choice, as the authorised company you hire must take responsibility for your compliance with all the rules. Simply put, they are responsible for you in front of the FCA.
Do you really need authorisation?
This is a great question. The FCA not only authorises, but also registers various companies. The only difference is that registration takes less time.
You can avoid authorisation altogether if you are going to create donation and reward-based crowdfunding platforms because they don't offer equity stakes or anything else in return.
How to keep abreast
This is a very important item, as the FCA often reviews regulatory rules and non-observance of the rules can lead to huge fines. You just need to read all the emails they send and if you handed over the entire legal part to an intermediary firm, you shouldn't be lazy about getting to the core of the changes yourself.
At the beginning of 2019, 5 firms were fined with a total cost of fines of £135,979,987 and this amount is constantly increasing.
To finish up
Let's summarise how the process of registering a crowdfunding business differs from country to country.
In countries such as the USA and the UK, clear work patterns have already been created, and in the European Union countries, only attempts at regulation are being made.
What does it mean?
The field of investment business is interesting and potentially attractive for any country, and the development of legal framework proves the world is going digital.
If you are thinking about creating your own crowdfunding platform in any country, but do not know where to start, write to us, we will be happy to share our experience with you.