Formerly a privilege of certified investors, the real estate crowdfunding niche now is open for non-accredited backers.
The updated JOBS Act has diminished the entry barriers for small-sized investors with the annual income and net worth exceeding $200K and $1M accordingly. This has forced financial institutions worldwide to review their policies in favour of unaccredited capitalists and made individuals rush to participate in crowdfunding property campaigns.
Is real estate crowdfunding for non-accredited investors worth taking up?
Despite the growing demand from so-called everyday investors, only some real estate fundraising companies provide the latter with opportunities to make deals via their online platforms.
Today, we're going to find out the obstacles of non accredited real estate crowdfunding business and learn how to build a successful fundraising portal for unaccredited investors.
Dealing with non-accredited investors: essential things to know
Some challenges prevent crowdfunding platforms all over the world from turning to non-accredited investors.
1. The legislative framework
Even though the crowdfunding industry has celebrated the jubilee this year, the international legislative framework regulating alternative financing has not been formed yet. While the US and the UK have been gradually transforming their law systems to meet the demands of advanced financial technologies, other countries are still contemplating this idea.
The transformation concerns the status and the rights of unaccredited investors, in particular.
In the US, for instance, SEC has a clear definition and requirements for this kind of backers. Individuals, securities issuers, and financial institutions who meet the SEC requirements for uncertified backers (annual income and net worth value) can participate in property deals.
A non-accredited investor is anyone making less than $200,000 annually (less than $300,000 including a spouse) with a total net worth of less than $1 million when their primary residence is excluded.
FCA, the UK financial equity and debt crowdfunding regulator, name unaccredited backers restricted investors due to the restrains of their investment activity.
To confirm the status of a "non-accredited investor, individuals have to claim that their investment portfolio doesn't exceed 10% of their net assets.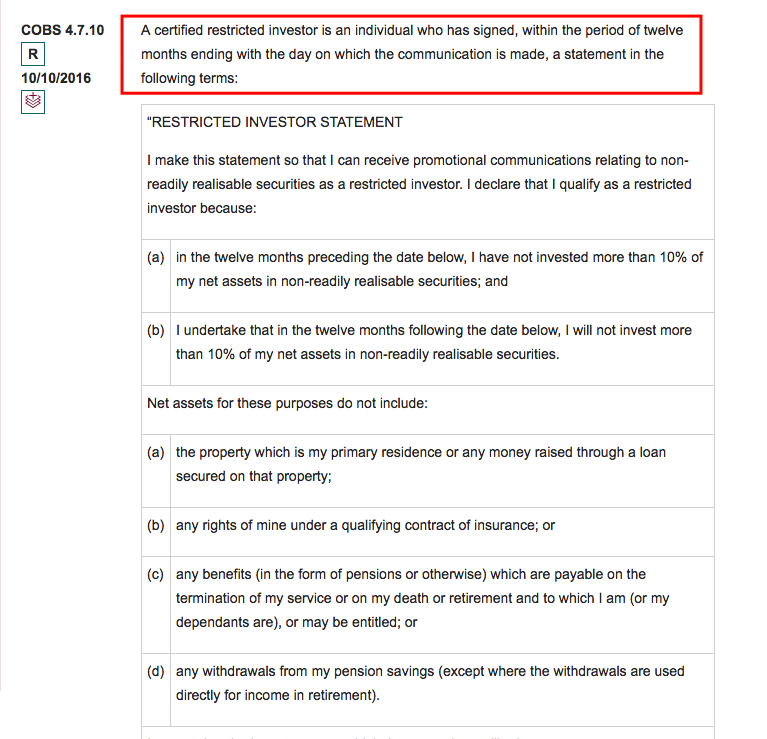 Concrete legislative requirements make the US and the UK crowdfunding markets appealing to business enthusiasts who want to work with non-accredited investors.
Canadian requirements towards this category of investors are primarily general. An individual reporting under $1M of financial assets or $5M of net worth can be considered a non-accredited investor and participate in property projects.
In Australia, professional investors must have a net worth of $2,5M and should register themselves to participate in investment deals.
The fact that Canadian and Australian legal systems are only being developed may reduce the interest in these markets from crowdfunding companies.
2. Investment limitations
The aim of financial regulators like SEC and FCA is to prevent individuals and households from losing all their money poured into crowdfunded campaigns.
SEC enables individuals to invest between $2K to 5% of their annual income or net worth because they earn less than $100K per year. Otherwise, they can invest up to 10% of their annual income or net worth.
Crowdfunding platforms based in the UK warn their clients not to make deals exceeding 10% of their funds earlier invested into securities, savings or property. On average, a small-size backer in the UK makes investments worth £5K.
Take into account these limitations when choosing a target market for your real estate fundraising portal.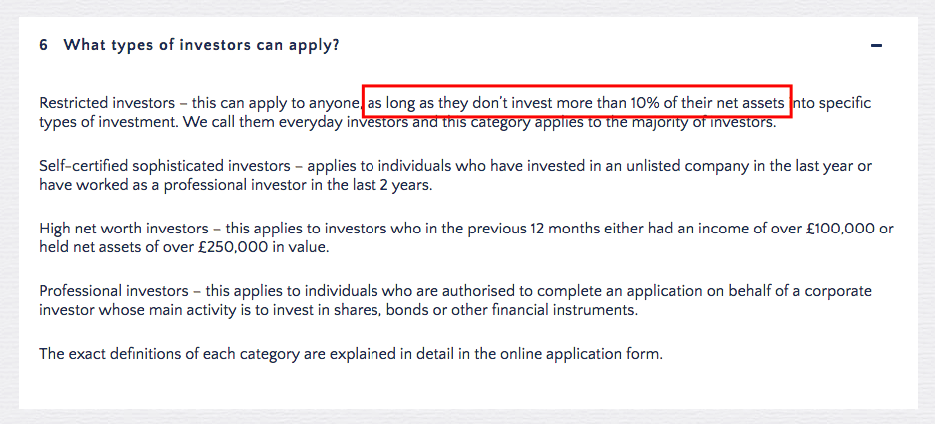 3. Financial literacy
As everyday backers are not professional investors like hedge funds, banks, or insurance companies, they may have little to no expertise in the investment process. To mitigate the risks related to investment deals, set the investment limits according to the laws and rules of the country with your target market.
Also, make sure that you have a knowledgeable area, blog or forum for investors to ask questions about the fundraising process.
Top crowdfunding websites for non-accredited investors
There are a few players that target regular investors among real estate crowdfunding companies.
Modiv is a fundraising company for property projects and a passive income alternative for everyday investors.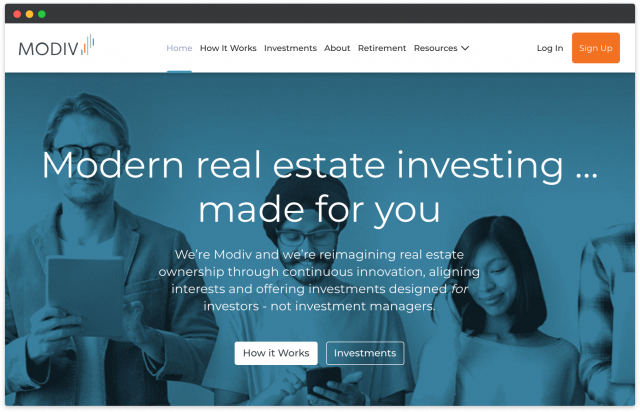 Fundrise was the pioneer offering real estate options via custom eREITs and eFunds for unaccredited investors.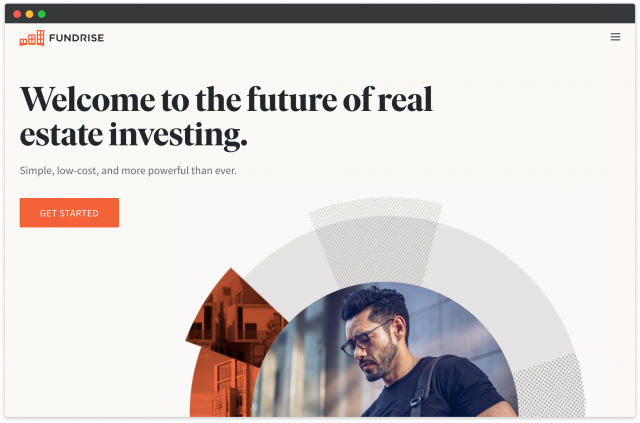 Realty Mogul is another well-known crowdfunding service provider for individuals willing to make investments through debt financial tools.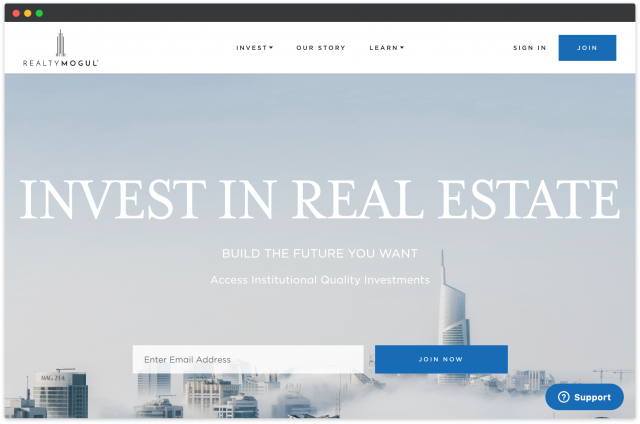 Groundfloor is a crowdfunding solution for any property investors offering minimal debt deals.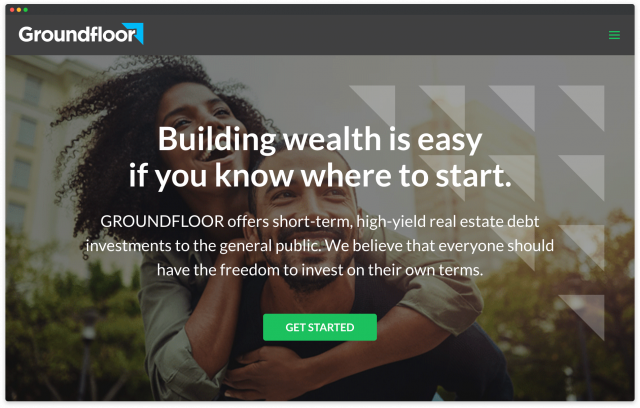 Capitalrise – a UK based fundraising portal for prime real estate investing opportunities.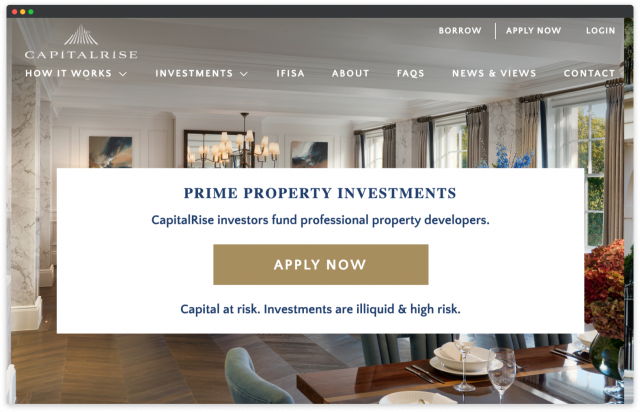 stREITwise1st does real estate crowdfunding for non accredited investors and professional backers; it raises funds for commercial property projects.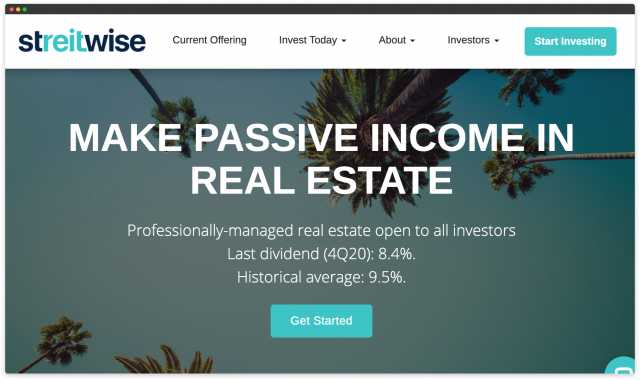 Small change – a real estate crowdfunding services provider for small-sized backers.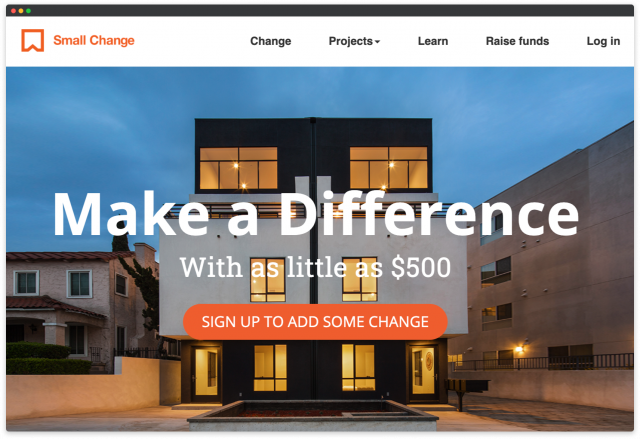 Holdfolio – an online portal for equity crowdfunding non accredited investors who can generate income from investing in multi-family real estate.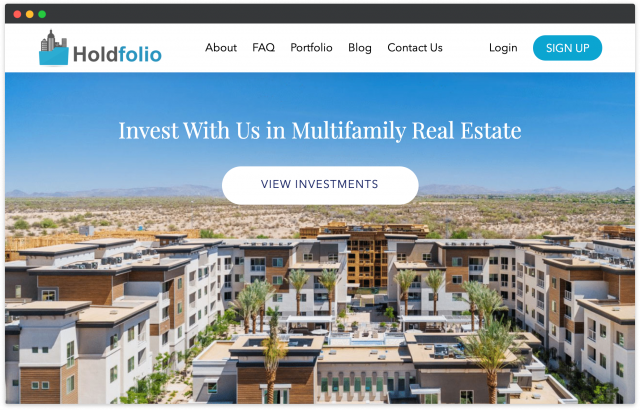 Must-have features of a real estate crowdfunding platform for non-accredited investors
1. Requirements for investors
As your core audience is unaccredited investors, develop detailed specifications for your customers to participate in property deals.
Make a separate page or add this info to FAQs. You can refer to the general laws and rules regulating the real estate niche and business relationships with everyday investors.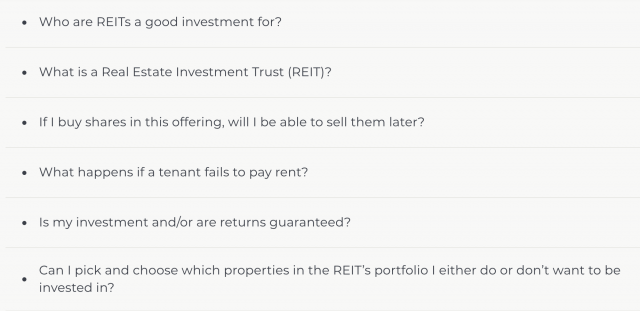 Explain your demands in simple terms as your potential clients may lack financial expertise. Create detailed guidelines on the sign-up procedure and provide every single step with clear instructions.
2. AML/KYC checks
Customer Due Diligence (CDD) checks are crucial in the fundraising area.
Despite giving more financial freedom, crowdfunding platforms pay particular attention to verifying customer identity and determining the nature and source of their income.
Crowdfunding companies for non-accredited backers tend to demonstrate even stronger AML/KYC control by requesting the provision of personal data (SSN, annual income and net worth, bank account number, etc.).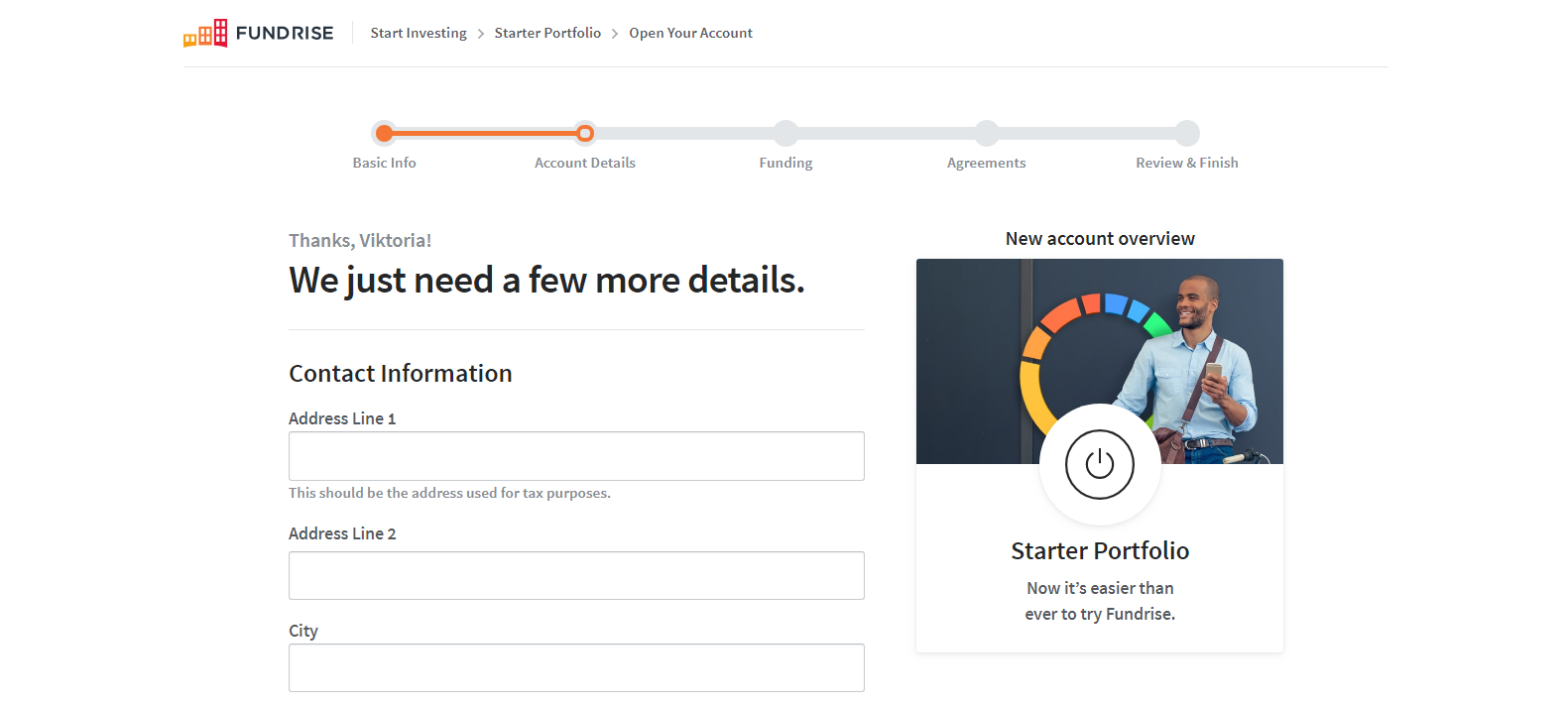 Such a thorough examination may scary your customers; that's why it is essential to explain to them why you need their records.
You may consider allowing your clients to register on your platform first and then run a CDD check as a necessary procedure before investing.
There are various payment gateways service providers that come in a bundle with automated AML/KYC checks.
We're partnering with LemonWay and Goji payment gateway service providers.
LemonWay enables you to conduct users' identification in compliance with current European regulations (KYC, anti-fraud and anti-money laundering, etc.).
Goji is a great option if you intend to work with IFISA and SIPP accounts or execute debt-based securities.
3. Investor profiles
Your website will surely need the admin area for investors with key metrics and other bells and whistles. To make transactions, your clients will need to have a wallet and connect it to their bank accounts.
Also, allow your users to view the available projects right in their dashboards.

Add some statistics and analytics like charts demonstrating portfolio diversification or graphs with summary investment performance.
Another good idea is to provide backers with access to investment forums or the secondary market. Of course, if you consider adding this feature to your portal.
4. Open and past projects
Your property crowdfunding site should remind an online shop where investors can look around and pick up a campaign they like best. You can put the info about available projects on the Home page with such details as a property description, investment size, projected annual and total return, target term.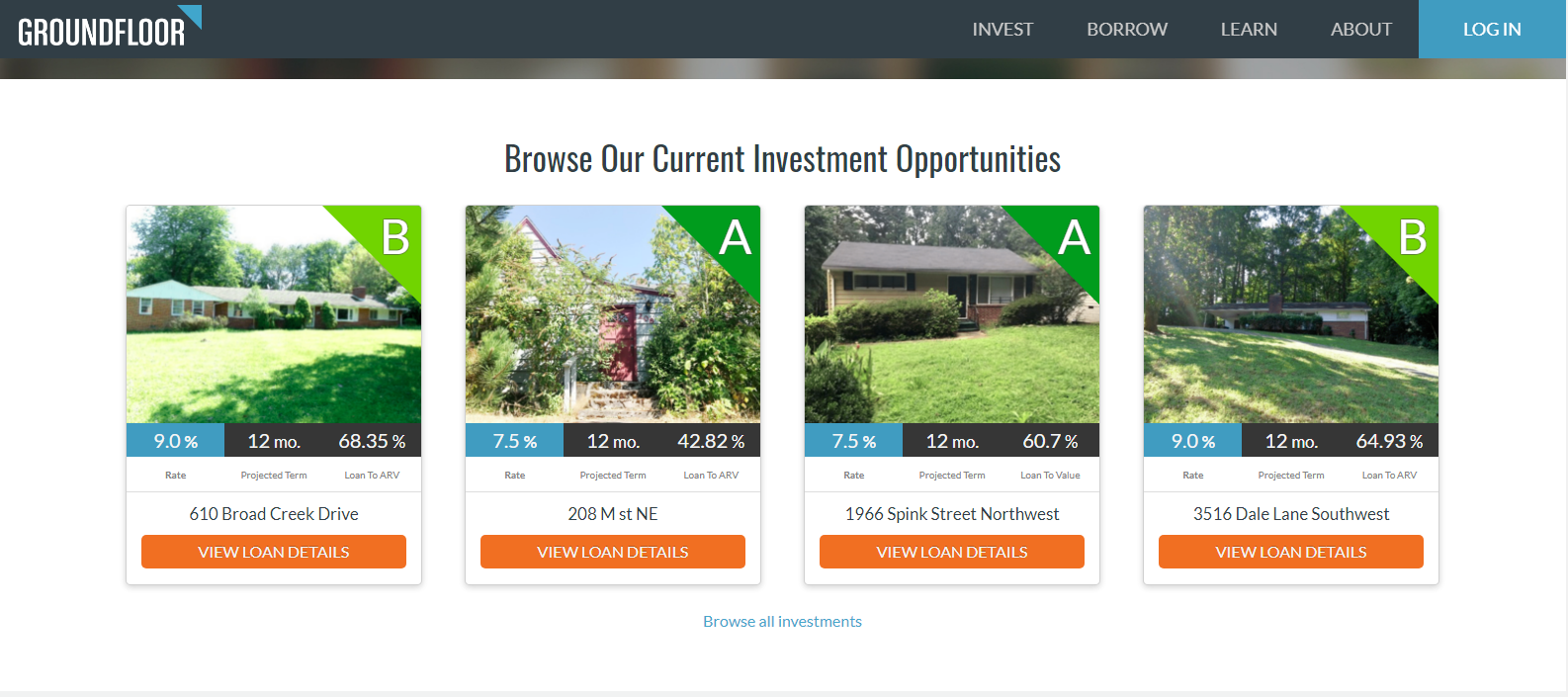 Add call-to-actions for users to start investing in one click. You may want to hide current projects for random visitors and make them visible only if a user is signed in.
It's vital to showcase recent and featured projects to prove that your platform does work and investors do get returns. Another trick is to add a block with counters showing off the total number of funded projects, an average amount of project returns and gross development value.
5. Payment gateway
Payment gateways or PGWs, in short, are services provided by third-party merchants, which make all the financial transactions possible.
The market is full of solutions to any liking, and you have to choose the one that will suit your business characteristics perfectly.
You will need to create digital wallets, set interest rates and a schedule for repayments, make returns in case a project falls flat, carry out CDD checks.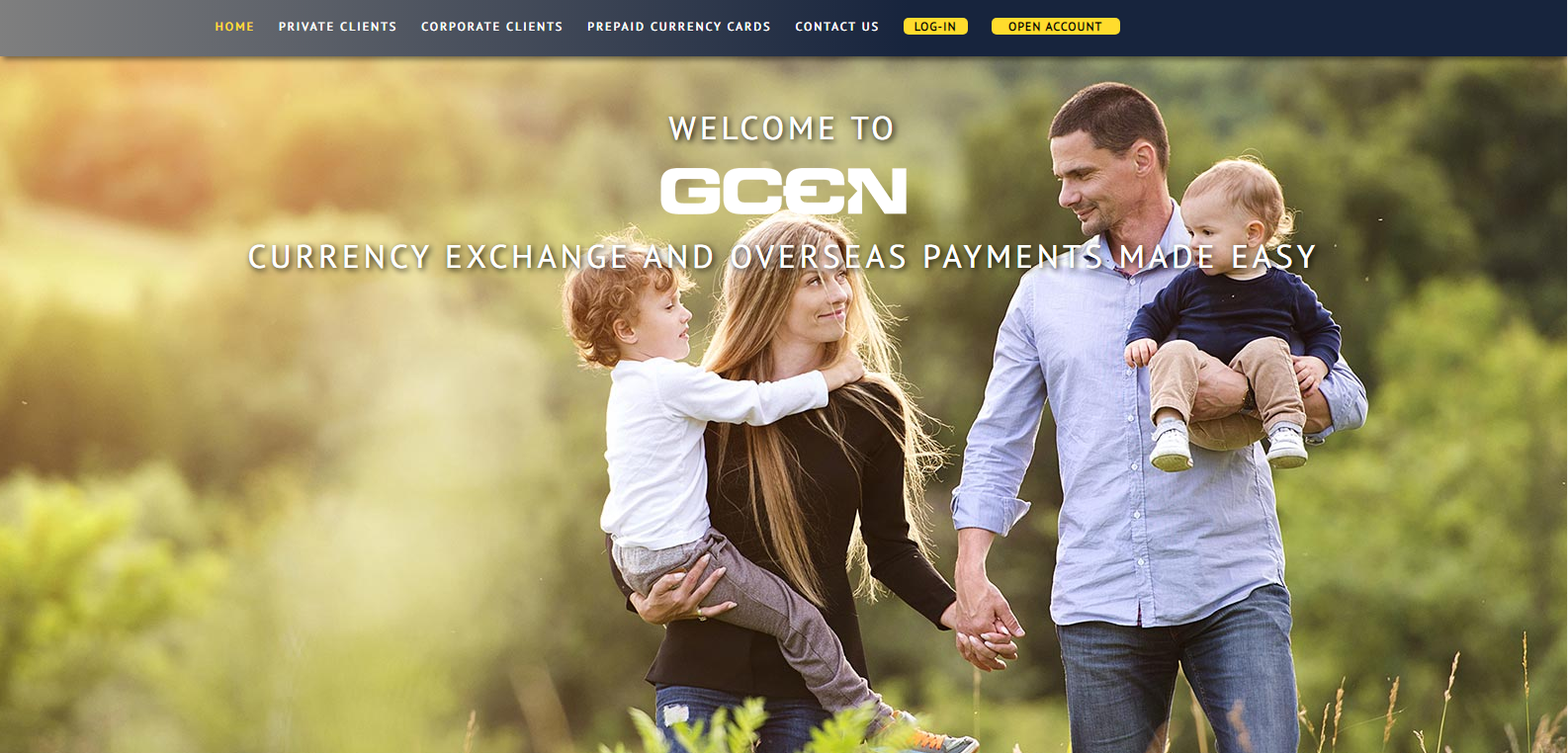 There are lots of options for crowdfunding businesses like GCEN, MangoPay, GoCardless, which can satisfy all the above business needs, and we've already covered them in a dedicated article about crowdfunding payment gateways.
We've helped several real estate crowdfunding companies select and implement the right payment gateway. Let us help you too!
Get in touch
6. Educational sections
The significant difference between "sophisticated aka accredited investors and regular backers is that the former understand possible risks related to investments such as illiquidity, low or zero returns, long payback period, etc.
Provide learning materials to help backers evaluate project alternatives and make the right investment decisions.
Investment glossaries, How It Works sections, FAQs, and Blog serve perfectly for educational purposes and generate more engagement.
You may invite a freelance copywriter to join your team responsible for keeping the blog on your website up-to-date. Share the news, write helpful posts, give tips and don't forget about SEO. Make your posts informative and appealing both for investors and search engines.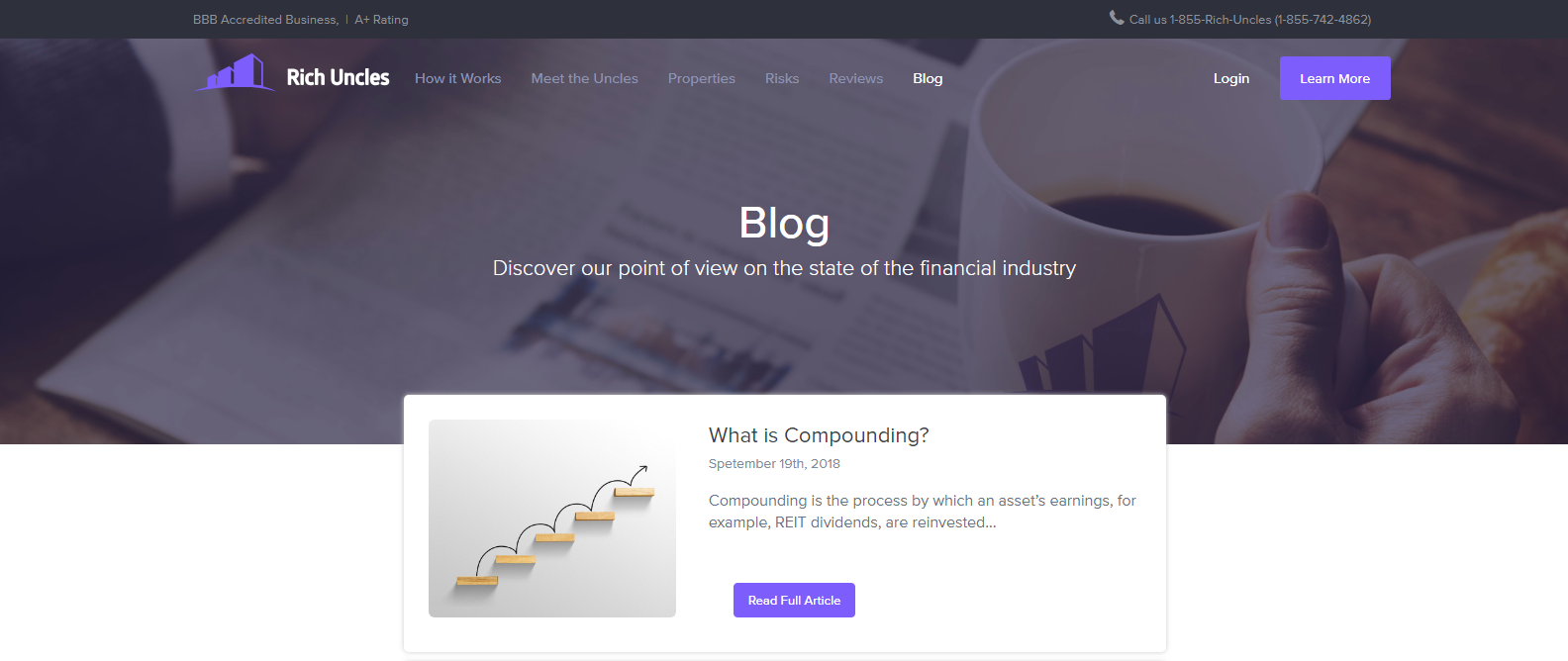 7. Customer support
Always demonstrate your willingness to provide a helping hand. Your clients may want to clarify essential issues at any time, so your team must be available at least during regular working hours.
Make sure that contact forms on your site function properly and make it easy to reach you out. For urgent queries, add a live chat. You can tweak the setting to sort incoming questions and provide better feedback.
If your agents are busy or offline, offer your clients to mail you and remember to get back as soon as possible.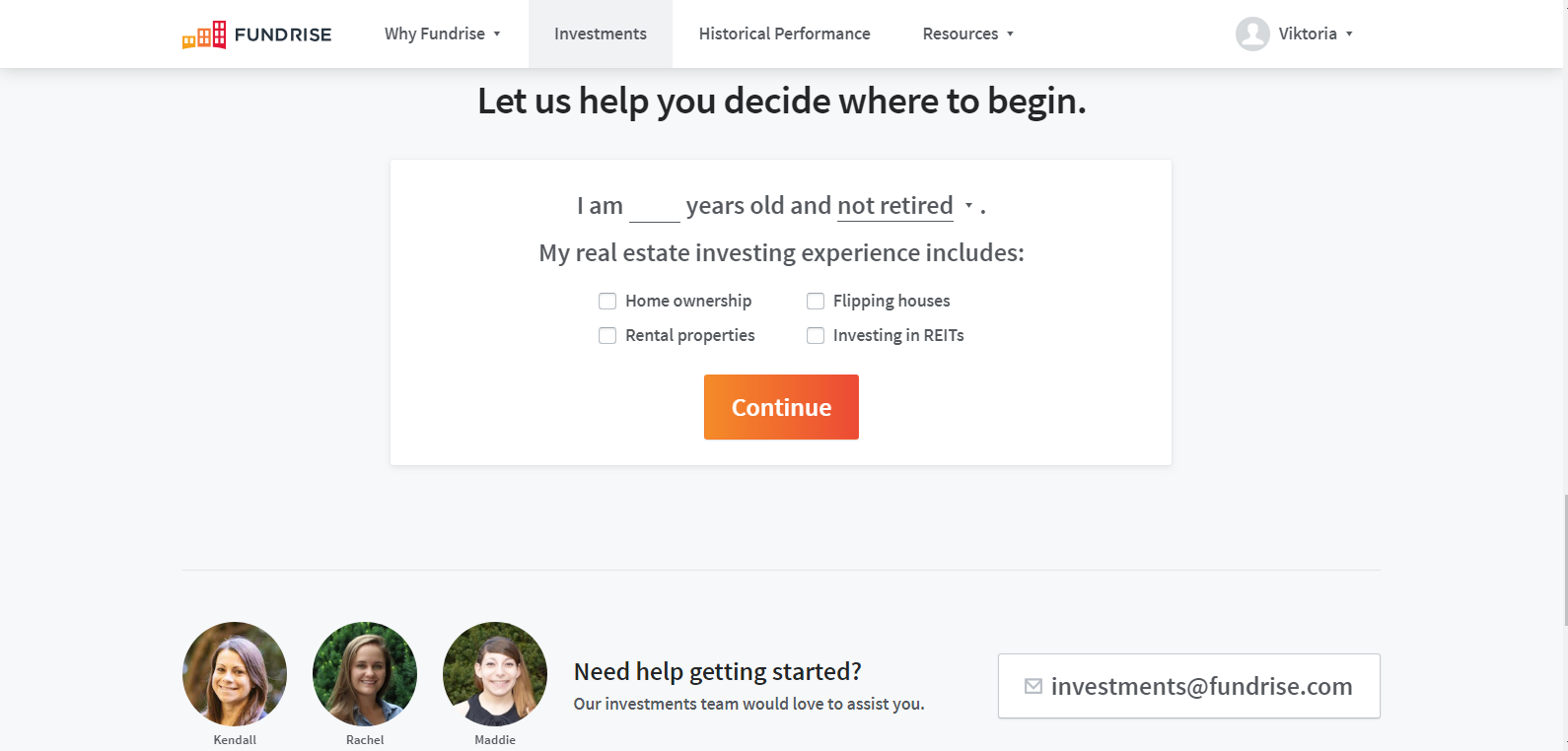 8. Returns calculator
User-friendly crowdfunding real estate for non accredited investors websites have built-in earnings prediction tools and mortgage calculators.
For example, at richuncles.com, prospects can foresee how much they will earn annually based on the pre-established return rate, investment period and value in increase.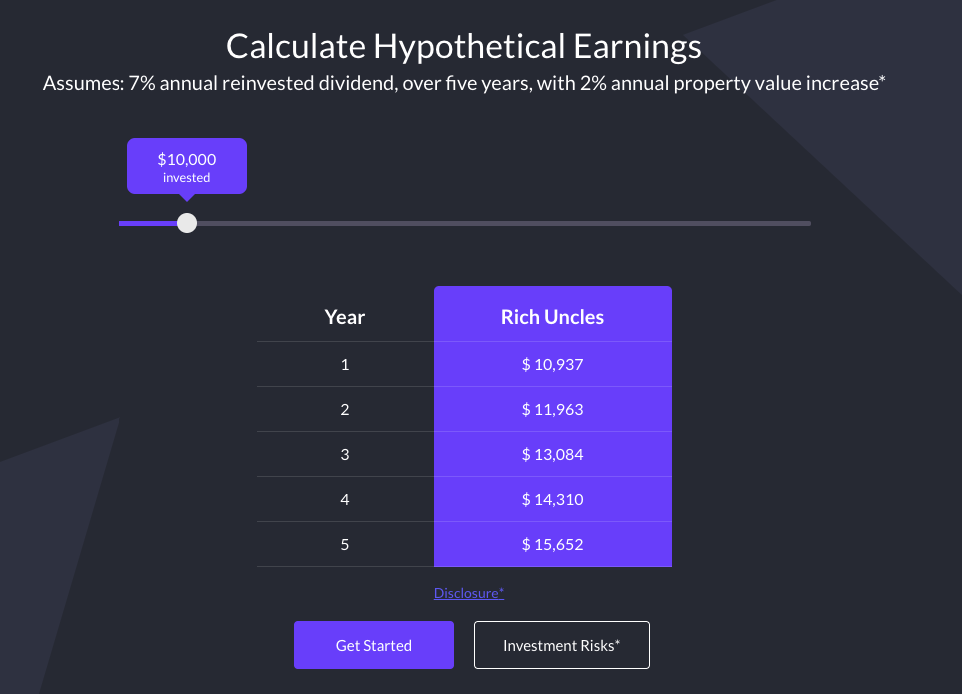 9. Testimonials
It's always a good idea to show off the feedback of your regulars as if you don't blow your own horn.
There are different options to present the customers' reviews: a separate Testimonials section, awards and praises, use cases on investments for non accredited investors with clients' feedback.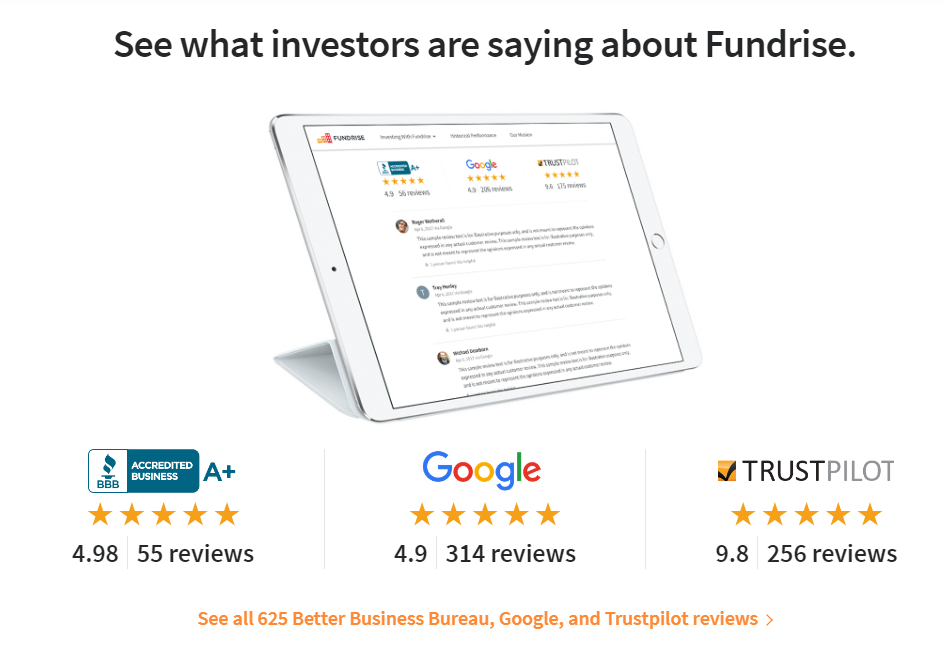 No matter what option you will choose, the information should be presented in a storytelling manner.
Ask your loyal customers to share the background, challenges, and successful outcomes of your collaboration.
How to start a crowdfunding platform for non-accredited investors
1. Define a target market
There is a wrong opinion that your intended customers are anyone wanting your services. This definition of a target group is extensive and has very little to do with the precise portrait of your customers. To understand who may be interested in your platform, take these steps:
Identify business features that may attract investors to your platform.
Look at your competitors and their core market to find your business niche.
Prepare a checklist with the features for your future real estate website and the benefits they may bring to the end-user.
Decide on the demographics (either you'll be operating locally or globally).
Evaluate your target customers.
2. Map out your business
Once you've decided on your core audience, it's time to align the roadmap. Focus on the things that will set your website apart from other crowdfunding platforms.
Pay particular attention to your business characteristics and brand identity since it will be your success-driving point in the future.
Some essential points to take into account:
mission and corporate values;
competitive edge (some killing feature of your platform);
business prospects and goals in the short and long run;
business model (debt or equity crowdfunding for non accredited investors)
human resources.
Stick to your business plan in every further step. It will help you set the workflow in a more disciplined and organised way.
3. Create a marketing strategy
If you want your platform to boost leads, then you need to have a great marketing campaign at the very beginning.
It's critical to plan your strategy and tactics, marketing tools and platforms, perks and bonuses for clients long before the launch of your website.
You should set the stage for promoting your brand and building a client base.
Always analyse a market situation and be ready to adjust your strategy to possible changes.
Several things to keep in mind:
market trends and competitors;
the compliance of your business goals with market trends;
strengths of your crowdfunding business;
the difference your business is going to make.
4. Prepare the content
What you say on your website should meet users' expectations and mitigate their pain points.
You should have a clear vision of the end-user and their needs and consider everything that may influence your audience – the amount of content, tone, style, structure.
Emphasise headlines, titles, and call-to-actions. Make them eye-catching and encouraging – sound like a professional right from the start. Remember that all the design solutions will significantly depend on your content, so it's vital to devote sufficient time to content creation.
5. Business analysis and UX design
A detailed sitemap and planning user flows play a key role in creating an effective UX design that will deliver the optimal user experience.
Ponder what steps you need to take to perform a task on your website if you were a user. Then make a list of important pages and touchpoints that take part in the interaction between the end-user and your website.
Also, consider customer journeys which may include some other motives that bring users to your web resource. To visualise interactions, make a user flow diagram demonstrating how your clients treat your website, the strong and weak points of your portal, the best marketing, and selling funnels.
6. Sketch a UI layout
Usability is the cornerstone of a successful web and mobile design; that's why in this stage, it is important to focus on the end-user rather than on the originality.
It would help if you avoided typical mistakes when creating a layout for your website:
Inconsistent design. Ensure that all the pages look the same (grid style, columns, links, buttons, typography, and spaces).
Functional CTAs and contact forms. Let your users get in touch with you in a few clicks.
Unreadable content. Always take into account the size of texts, fonts, backgrounds, and typography.
Overuse of media. Do not overload your platform with images and videos; they should be relevant and communicate your message.
Complicated signup. Allow users to register on your website with little efforts.
To have a platform that looks modern and fresh, consider implementing hot design trends such as bold fonts, illustrations, natural shapes, micro animations, etc.
7. Implement
When everything is ready, it's time to set up your website. You may want to try your hand at building a website on your own or turn to professionals.
In the first case, you may opt for a free or premium WordPress theme for non accredited investor crowdfunding or choose a website builder.
Both solutions have their pros and cons. Free or pro themes are value-for-money yet require considerable effort for configuration and integration of other tools and plugins.
Site builders are considered "one-size-to-fit-all solutions, but they leave a little room for creativity and uniqueness.
Hiring a dedicated team might be the best way if you want to nail down your custom user flows, create effective UI design and unique functionality. However, this approach demands sufficient time and money.
Fortunately, there are white-label crowdfunding platforms that are optimal regarding project scope and budget. These platforms provide white-label crowdfunding software for any business need, including real estate crowdfunding sites for non accredited investors.
For instance, LenderKit, a white-label platform for property crowdfunding built by JustCoded, may be a perfect fit for your project.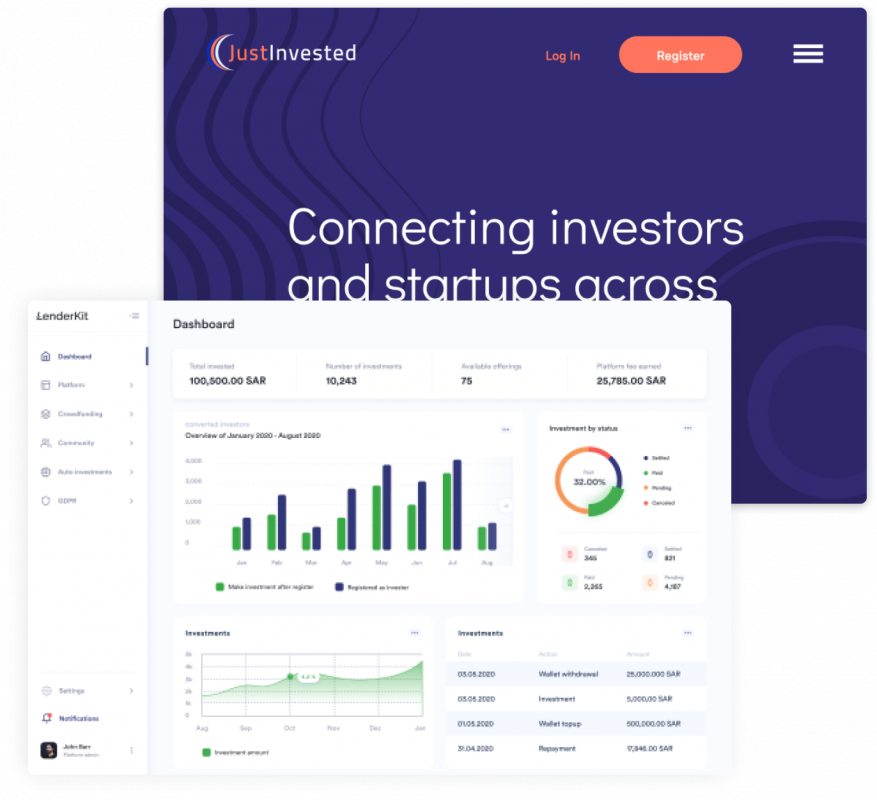 It's flexible, scalable, secure and packed with numerous cool things: feature-rich back-end, built-in AML/KYC checks, robust CMS, integrated secondary market, adaptive layout and many more.
We'd be happy to learn about your crowdfunding startup idea and show you a demo of our white-label software.
Get in touch
8. Test, launch, and maintain
User testing allows you to understand that everything works smoothly and appropriately. Carrying out user tests in the wrong way, you risk getting mediocre results. Doing it effectively can help you learn more about your project and improve your strategy.
When running tests, ensure that all the aspects like documentation, website functionality, usability, compatibility, performance, and security are covered. Once some inconsistencies, conflicts or bugs are found, all of them should be solved and fixed and so on until your website works flawlessly.
Once your site is uploaded to the hosting, recheck everything – design, content, functionality, and security. Only then you can start promoting your brand and attracting clients.
In the post-launch step, carefully consider the performance of your site regularly. For this purpose, it's advisable to integrate analytics tools like Google Analytics. Also, always remember to continually check your portal for quality assurance to provide a better user experience.
Crowdfunding platform for non accredited investors – JustCoded projects
We've got several projects on non accredited real estate investing platform development.
If you're in the quest of a professional dev team to implement a similar project, have a look at what we can do for you.
We mentioned this website earlier as a top platform offering prime property investments.
CapitalRise allows different investors to apply – restricted, self-certified, high net worth and pro backers.
There's neither joining fee nor transactional charges. Investors can choose between debt and equity investment products taking into account the pros and cons of each type.
A great benefit of CapitalRise is IFISA accounts with tax-free returns.
CapitalRise is a complex website with multiple pages distributing valuable content. What you may want to copy: users' area, recent projects sliders section, block with counters, user-friendly FAQs.
Shojin is a group of property investment experts who invest alongside everyday backers to share the risks and profits.
Angels are invited to support property projects by participating in the Special Purpose Vehicle (SPV). 
As a result, clients become shareholders in the company and get profits at the end of the investment term.
Just as CapitalRise, Shojin allows investors to invest through IFISAs and take advantage of tax savings.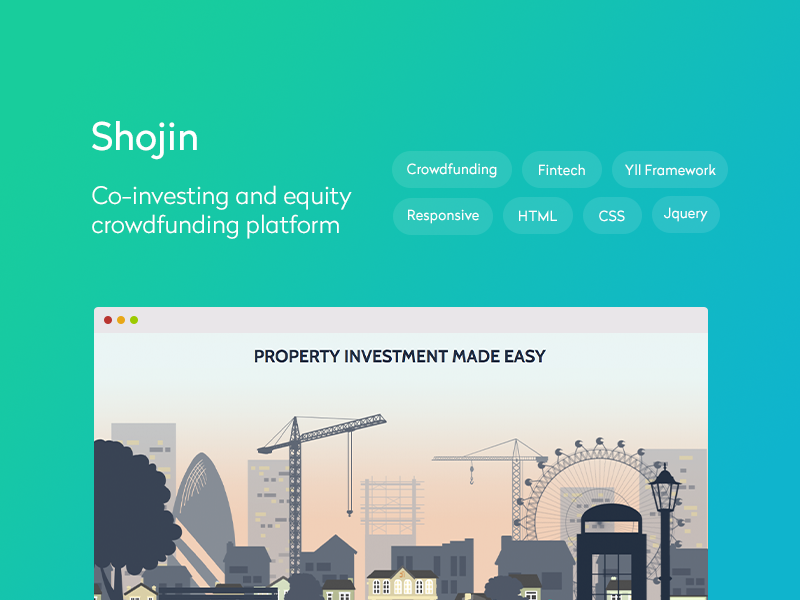 Shojin charges include management and small administration fees.
The Home page has several sections: Products, Available projects, Featured in, and How it works.
Other internal pages include About us, IFISA, Property investment and development funding. 
HomeGrown is another non accredited real estate investing portal, allowing non-sophisticated investors to put min £500 in each project.
Like other crowdfunding companies, Homegrown works according to the SPV model giving shareholders the right to vote on crucial decisions and the chance to gain profits once the development is finished.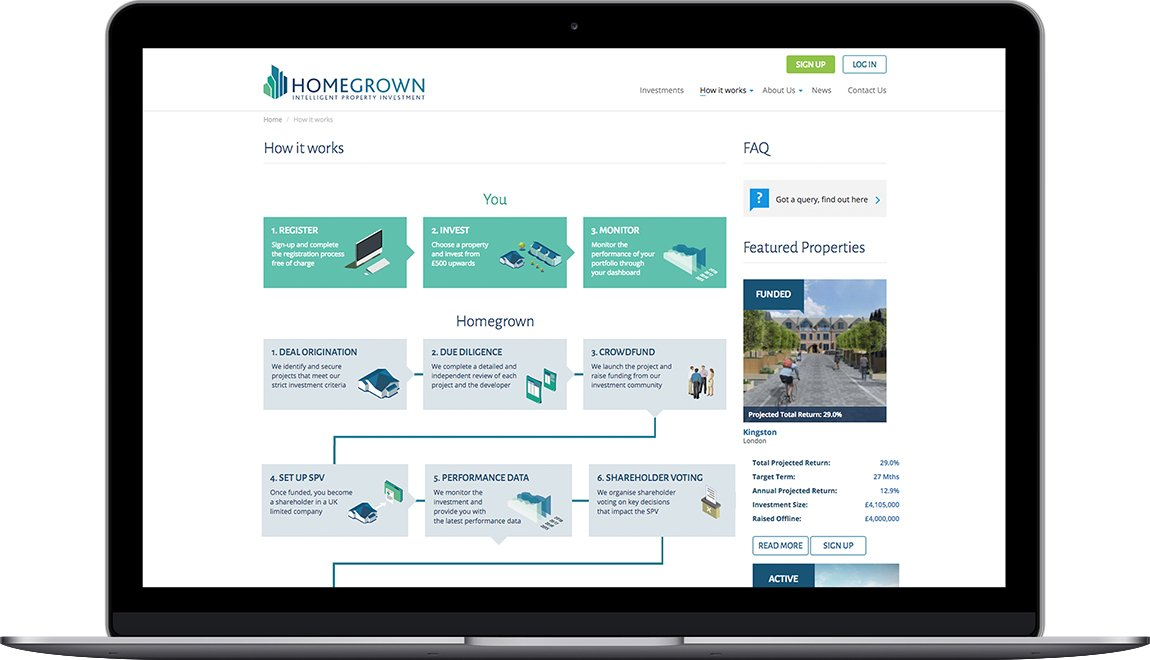 Homegrown charges two fees – 5% deal origination fee and 15% profit share.
The platform has Invest and Borrow areas, a built-in live chat for instant messaging, the Team page and the News section.
Summary
Setting out a non accredited real estate crowdfunding business requires considerable efforts, a reasonable approach, and a substantial budget.
On average, the cost of building a professional platform for real estate investors starts from £45K and depends on what you choose – create a site on your own, use white-label software or hire a pro team.
The real estate crowdfunding niche is gaining momentum, although there are a lot of challenges you may face during your journey. However, a well-thought-out roadmap will become your guide that will help you take wise steps and drive your business to success.
Also, remember that understanding the nuances of the legislative system is critical and will be of much help to your brand reputation.
We've dealt with the UK crowdfunding websites quite a lot and will be glad to share our knowledge and experience – feel free to reach out to us.
Get in touch