Let's jump right in and find out features of a successful crowdfunding site together.
1. Simple application and quick signup
A website that offers a seamless user experience is a catch from the very beginning.
If your potential clients and their backers are puzzled once they end up at your platform, the chances they will choose to proceed further are not that high. Sleek look, clean design, and intuitive navigation are the tops of the essential features of a killer crowdfunding website.
Reveal your terms and conditions right away: transparency is the key when building long-lasting relations with your audience and fuelling one project after another.
CapitalRise is an iconic example of intelligent property investing made simple: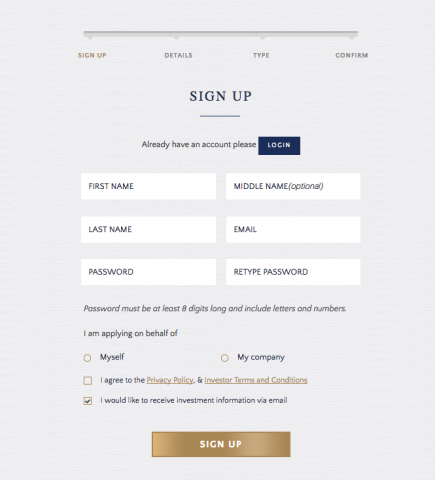 Be ready to list all the crowdfunding tips for campaigners that explain it all from how to get started to a moment when the campaign comes to an end: CapitalRise framed those how-to's into a knowledge kit by topic, for instance.
Another important thing to account for is the proper display of content across all the devices – usability and visual consistency matter as much as functionality does, especially when you are new to the hood. Oh, and before we go any further: bear in mind the listings that should appeal to supporters and donors.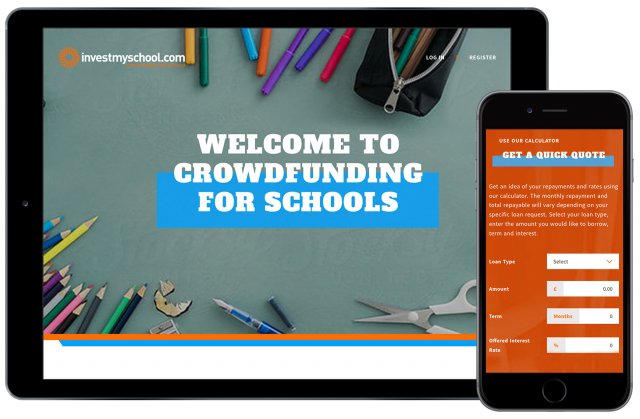 2. Powerful account management
Beyond that, account management should be smooth and straightforward with neither of the parties racking their brain on what's going on with the campaign, how much money is being crowdfunded, who paid what, etc.
Along with investments chart, transactional records, recharges, and withdrawals in the account management section, reports and dashboards are great tools to convey the numbers and present raw data in a good light.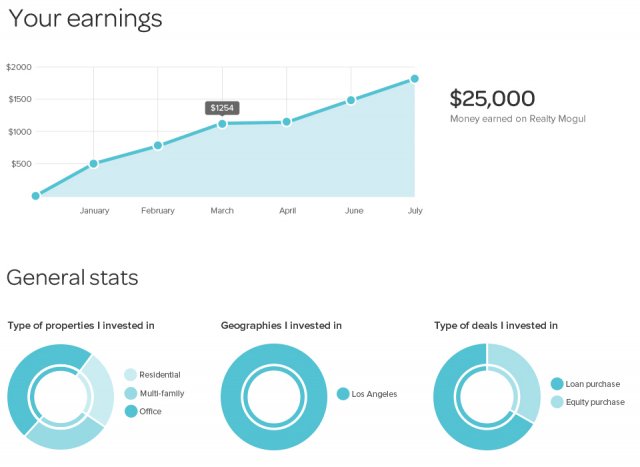 Think about it for a moment: on the one hand, once you create a campaign, monitoring and control comes into play. You need to process dozens of inputs coming from people and organisations that choose your platform to pitch their startup ideas. Thus, it's essential for your crowdfunding portal to be rich in features to cater to those business needs.
On the other hand, a typical investor would also like to have his finger on the pulse and be up-to-date with the campaign health – no one wants to put their money down the drain.
3. Platform backend and project management
As a website owner, you are entitled to scoop the rewards for your hard work and dedication.
A list of rewards, investors, revenue generated, and commissions you earn are the things to take care of for a creator. That is why a powerful report generation aspect should be part of crowdfunding website features.
What it all boils down to is without analytics, the portal creator might sweat too much to make project changes when needed. What's more, at the Kickstarter-like platform it should be a no-brainer to manage rewards, donors, updates, money flowing in, and funding timeline etc.
A typical layout for the baсk-end of your crowdfunding website features should be a set of management tools:
✓a dashboard with pending users, projects, and donors;
✓ list of users and the amount of credit required;
✓ ongoing projects by category that you can edit or delete;
✓ payment logs with corresponding gateways;
✓ message board.
and finally, stats with a total number of users, funds, and returns info.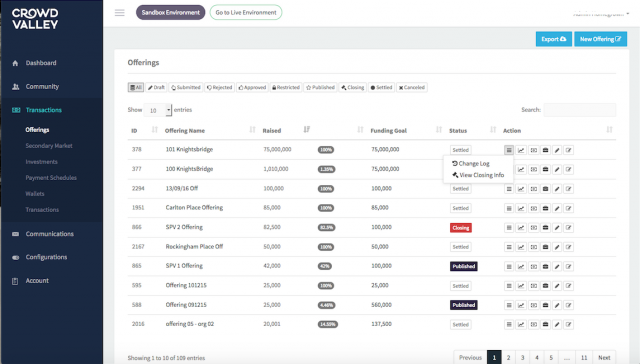 4. Payment and marketing
MangoPay, LemonWay, GCEN are only a few payment gateways you can install and uninstall, and configure corresponding settings. Payment history is there for you to deal with payment log containing project details, payment number, users money came from, date and time of the transaction as well as the status.
Choosing the right gateway provider does matter.
One should remember that payment gateways have different functionality and, thus, are supposed to serve definite business purposes.
What worked for your competitor may be fatal for your project.
So before integrating a payment gateway, it's essential to compare several providers and make an informed decision.
To begin with, decide on what business model you're going to build your own crowdfunding platform on — "all or nothing and "flexible funding.
If you're already into a crowdfunding business, you must have heard about these methods.
The former system suggests that borrowers can receive only the pledges gathered during a crowdfunding campaign on the condition that they have met the goal. It is what Kickstarter bases its activity on.
This pattern is great regarding monitoring and control as it eliminates all the chances that money will be wasted.
The latter model is also known as "partial credit model or "keep it all as it implies that startups can get at least some portion of funds regardless whether or not they have achieved a business goal. It is something that Indiegogo prefers.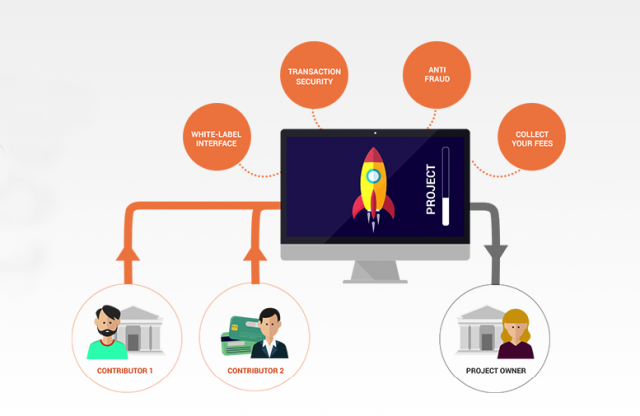 When it comes to promotion, the marketing message template is a good option, too, because you can edit it using inline code tags. Plug in more communication methods to be in touch with multiple recipients: add mail servers and build mailing lists.
To top it off, install an SMS interface: add and review new SMS lists to manage project and promo queues as well as search, remove, or send messages.
5. Bear in mind your business model
Since there is no size fits all script, tailor-made fundraising journeys are the most popular ones – decide which concept you want to capitalise on.
Let me give you some examples so you can decide what software to go for if you're planning to launch a crowdfunding website.
Equity Crowdfunding
An equity-based model which is considered to be the safest among its peers for it has a guaranteed return. The latter encourages donors to go all in since the risk of losing the money is almost zero.
British Seedrs, for instance, offers an opportunity to become a part of an idea you like the most. The platform allows you to invest in an idea-stage company and mature business in post-IPO equity.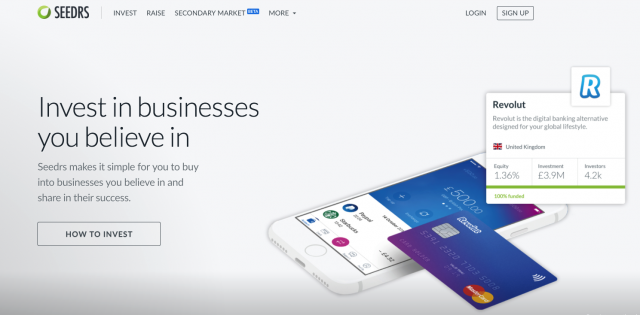 Crowdfunding Pledge
This model is considered to be the cradle of all the subsequent models. Pledge-based crowdfunding is a conventional type of funding for a good reason, e.g., to support a friend or a family member going through a rough patch.
Guess what? The donation will only be processed at the very end of the campaign if the goal is reached.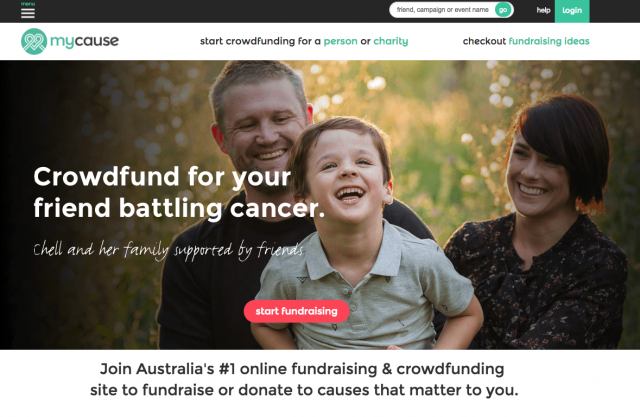 Donation crowdfunding
Online donation crowdfunding business concept has features to help entrepreneurs start and manage donation-based fundraising initiatives efficiently giving and receiving donations hassle-free.
There is a number of companies that seek small amounts of funds from a large group of donors to finance a variety of charitable projects, too, e.g., Chicago-based GiveForward.com has all crowdfunding website features to sail through good deeds.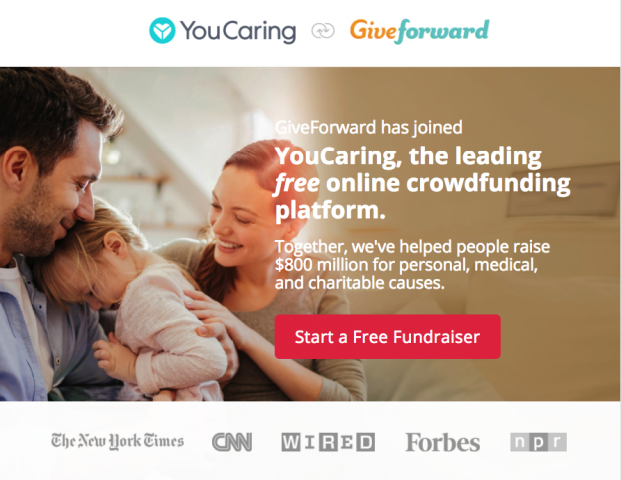 Debt crowdfunding
Peer-to-peer lending business has been booming recently with more and more people looking for alternative means to get funds for their startups.
A typical crowdfunding platform of this type features a list of opportunities that make an excellent ecosystem for bridging lenders and borrowers. Forbes has created a list of its cream of the crop portals that have exhaustive features lists of a crowdfunding platform website showcasing LendingClub, to begin with: a company offering small business loans, personal financing, and automotive refinancing.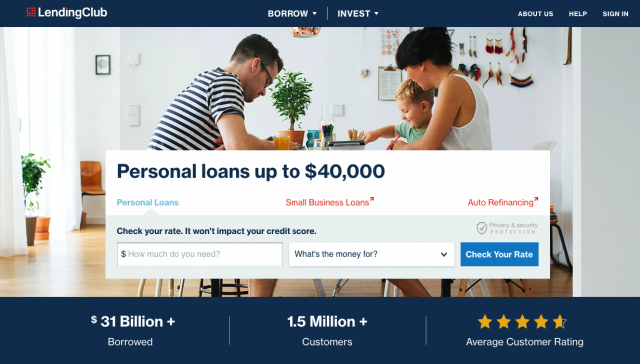 6. Security and support
Among the crowdfunding platform features list you need to account for a reliable way to verify the identities of potential donors and stay KYC (Know Your Customer) compliant. You can find plenty of scalable identity verification solutions on the market to battle money-laundering.
The main idea of such thorough security is related to potential fraud detection or terrorist financing that crowdfunding platforms are prone to for they are allowing for cross-border participation.
KYC aims to collect and analyse identity documents, match names with the names of known people (for example, politicians), find out if a person is likely to commit money laundering or steal someone's identity.
Such checks also give an idea of what to expect from a customer based on their transactional behaviour, compare it to their actual behaviour and record in the database for future checks.
Bear in mind an exhaustive list of FAQs that need to be crystal clear. With so many charity fundraising and crowdfunding scams, it's better to be as transparent as possible.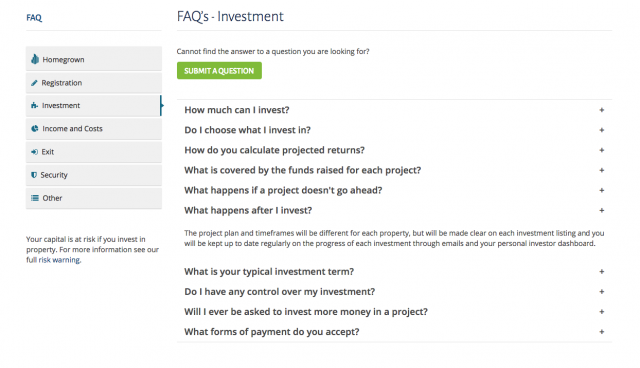 Adding links to how to spot scams type of articles to your FAQs might be a great idea to eliminate the chance of making headlines similar to Indiegogo's Storm e-bike or WeTag at Kickstarter.
7. Trust and safety
The traditional banking industry has come a long way to earn the trust of its customers. Online financing is not an exception when it comes to caring for trust and safety. Compliance monitoring tools are critical when considering the development of a crowdfunding website since you have plenty of regulators who might come after you if something goes wrong.
For example, you have FCA in the UK that protects consumers and enhances market integrity regulating several forms of crowdfunding.
Similarly, there is Bundesverband Crowdfunding (The German Crowdfunding Association) that encourages crowdfunding website owners to cultivate the best industry practices through its networking forum.
Securities and Exchange Commission is an American body that enforces transparency in crowdfunding and issues supporting documents for donors and regulations for market players, e.g., Regulation CF at the federal level.
Of course, it's more than 7 crowdfunding features your website should have.
Other things to take into account include infrastructure, usability, and transparency.
Infrastructure and functionality go hand in hand.
A good site is modern, informative and up-to-date both in the front-end and in the back-end.
When elaborating the infrastructure, think hard about a CMS, hosting needs, interface, web content.
You can develop an out-of-the-box infrastructure for your website yet it should be aligned with your business purposes.
All users fixate on an exciting experience of visiting your crowdfunding website.
If your service is easy to use and fun to browse, random visitors are likely to become your next big investors.
Transparency is seemingly the most desirable feature for creators as they always want to observe the evolution of a project.
To generate credibility and trust, you should provide your clients with a powerful toolkit for project monitoring.
Functionality for project creators and investors
Technically all these features of a crowdfunding site can take different forms, e.g. step-by-step guides on the project creation and fundraising process for early-stage companies.
To help users get started quicker, equip your website with helpful modules such as FAQs, chats and digital assistants.
Besides, it's vital to add special pages for showcasing borrowers' stories and promoting crowdfunding campaigns.
The features list of a crowdfunding software for investors includes contact forms allowing them to connect with startups, reporting systems with the info on project updates, reminders and notifications keeping supporters posted, simple and reliable payment procedures, etc.
Another great idea is to gather the community of followers around your portal by creating a crowdfunding forum.
Blogs are just ideal for educational purposes.
Backers may want to save projects they love for future consideration, and you can make it possible with a shortlist feature.
Bottomline
These are our tips for launching a successful crowdfunding website.
Remember: user experience is essential but good looks are not the only things that constitute a reliable platform when it comes to raising money from multiple donors worldwide and dealing with a community global in nature.
Make your crowdfunding platform understandable to all users, implement flexible tools for the platform backend management, take security seriously and plan other features depending on the crowdfunding business model.
If you are not sure what features you need for your crowdfunding platform, feel free to contact us – we'll be glad to share our advice with you!