The success of a company depends on many factors, and people are the crucial one.
An awesome business idea, sufficient financial resources, and necessary facilities – all that doesn't work if you haven't got a close-knit team of dedicated professionals who will drive your project forward.
How does a dedicated team work?
This innovation has gained popularity in the app and web development thanks to its benefits.
In a nutshell, dedicated teams are groups of professional developers working remotely on a single client's project.
It is the outsourced company responsible for building a dedicated project team.
Its primary task is to find the specialists who meet the client's requirements regarding tech skills, expertise, and project scope.
As a rule of thumb, this approach is applied to long-term campaigns with changeable conditions and scale.
Also, it can be an excellent solution for clients experiencing a lack of their employees with necessary skills, as dedicated developers may come up with genius ideas and solutions.
Offshore dedicated teams and in-house staff can complement each other well and contribute equally to achieving global business goals.
How to hire a dedicated development team
If you're doubtful about relying on a dedicated development team service, the following benefits might change your mind as they help you free both time and budget:
compensate tech skills and knowledge that your in-house team lack;
cut administrative expenses and overheads related to recruiting the main staff;
concentrate on the core strategy of your project instead of being focused on routine tasks;
delegate responsibility of getting the team together to an outsourced company;
reduce the risks of the projects to zero by handing the development process over to an external team;
shorten the time of launching the project needed for involving internal employees.
These are the main reasons why project creators all over the globe have been applying the dedicated development team model more and more often.
There are three participants in the recruiting process: a client, an outsourced provider, and employees.
The outsourced provider is the key figure who hires dedicated developers through the following steps:
A client gives a detailed outline of what he or she wants mentioning the number of specialists and the level of their competency. Then these details are provided to the outsourced company.
Once the requirements have been received, the provider starts searching for adequate employees and get them short-listed.
The team and the client negotiate over the scope of works, the requirements, the workload and other aspects of their future work.
The experts start working mutually within the framework of a project until the end of its life. The client gets and exercises full control over the team and its progressing.
The issue of choosing a service provider should be tackled very seriously. Before making a deal with a vendor remember to:
– Analyze its background, recent projects and references. Make sure that a provider has got solid experience in projects similar to yours and understand the specificity of your field, stack of technologies, and target market. For instance, if your focus is on FinTech, then a provider should be competent in this field. For long-term cooperation, it's advisable to assess the team members' skills and expertise before establishing business relationships.
– Clarify the requirements and objectives of your project. You need to have a clear vision of what you want to get at the end. For instance, if you're going to create a website for, let's say, real estate, decide on its front-end and back-end functionality. For this purpose, mobilize employees from different teams to help you define the scope of your project and main tasks. Finally, assign a separate team to select the staff provider for you.
– Build a strong infrastructure (software, devices, channels) for personal communication within your dedicated project team. You have to consider the differences between time zones, language, culture, etc.
– Build all the business relationships on credit. This factor is very important for outsourcing projects. Being trustworthy means implementing the terms of the agreement (work schedule, deadlines for payments, etc.)
– Take into account the scope and peculiarities of your project. If you're planning to kick-start a small project by using a concrete stack of technologies, then it's better to find a smaller vendor who will deliver the services faster and at a cheaper rate.
An average dedicated team includes developers, testers, a lead, a business analyst and a project manager.
Of course, the size depends on the complexity of a plan and a desirable outcome.
"What about conventional recruiting for startups? you may ask.
In-house recruiting used to be considered as the only way of hiring staff.
Unlike the dedicated team model, it serves its purpose well in short-term projects with stable requirements and a predictable outcome. Also, in comparison with dedicated squads, in-house employees are more likely to be replaced, which increases the risks of project failure.
Working with dedicated teams: advantages
Dedicated development teams are ideal for those well aware of the roadmap, iteration stages of a project and are willing to invest money on a permanent basis.
We've carried out a small research in this field and found out several reasons to hire dedicated developers.
1. The freedom of choice
Closely collaborating with the outsourced company, clients are capable of setting a dedicated dream team themselves.
By presenting certain requirements for future employees, you as a client, avoid the gap existing between your expectations and the reality.
The staff supplier provides you with potential members of the dedicated development team for hire, and you can select those you like at the utmost.
The provider, on its part, will guarantee job placement and continuity of the project to the employees.
2. Full focus on the project
Along with the active participation in recruitment, you get the reins of team management and staff motivation.
It's a client's priority to decide on moving people and changing the business strategy.
Working hand in hand with a dedicated team of developers, you understand the specifics of the whole process.
As a result, it takes you minimum time to move from the stage of an idea-generating to the product launch.
Transparent and simple project management, focus on a single endeavour, effective workload tracking tools – all this favours the success of your enterprise.
3. Flexible approach
Dedicated teams are exactly what large flexible projects need.
If new requirements are expected, clients can easily increase the number of experts and, vice versa, cut the staff.
Direct engagement with the team helps the client to adapt the workload to new objectives and easily change the direction.
If the specialists face problems during the development process, they immediately let the client know and find the right solution together.
4. Maximum effect
Full dedication to the project helps the team achieve maximum efficiency and high speed of delivering the results.
Team members possess a profound knowledge of a client's business goals and peculiarities of his or her activity.
Thus, they can react instantly to changes and create state-of-the-art solutions.
Daily communication allows prioritising the tasks, planning the workload and setting the goals.
The budget of a project is determined, costs are regularly charged, which mitigates the risks of possible overheads.
5. The power of collaboration
Brainstorming in dedicated units takes place throughout the entire campaign.
Modern communication facilities and project tracking tools as Redmine, JIRA, Skype, Slack and others make this process interactive, fast and easy.
The fruits of your teamwork are obvious and can be discussed on the spot.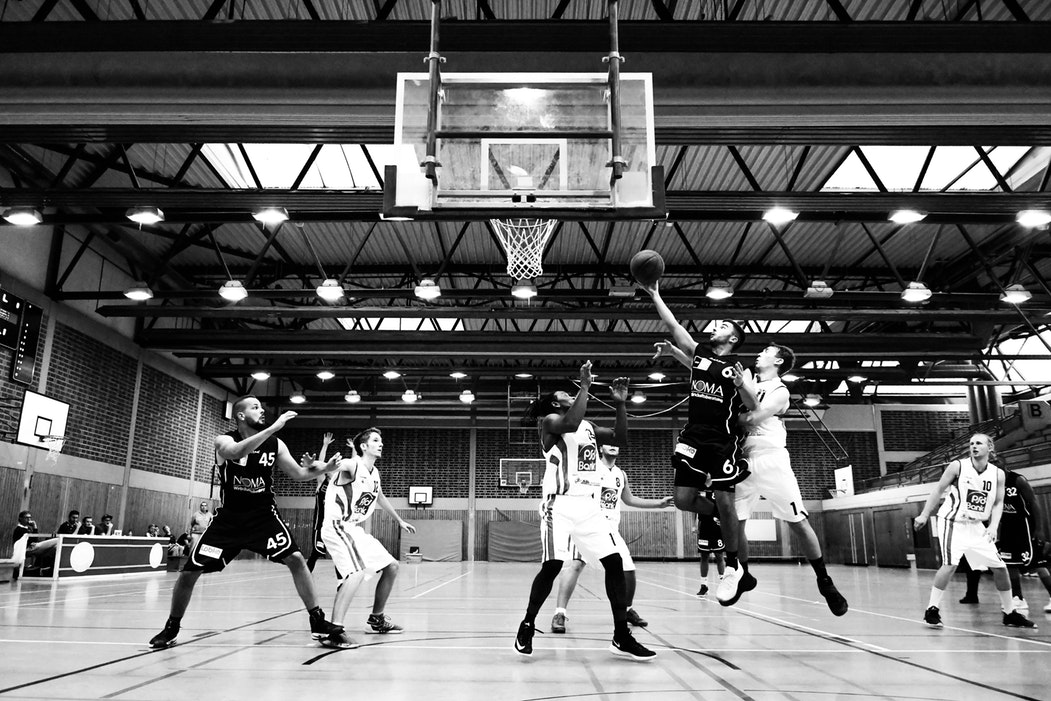 Neither geographical boundaries nor time zones can be an obstacle to collaboration inside a dedicated development unit.
By working devotedly on one of your projects, developers significantly contribute to the value of the whole company and increase your returns.
6. Savings on recruiting
As the client keeps the progress of the dedicated development team under control, he or she decides when the number of specialists can be reduced or increased.
Typically, after the preliminary stage, some experts are allowed to leave.
Sometimes, when a project needs more specialists, the client can involve new members, and the knowledge will be transferred to them.
So, there is no need to hire HRs or recruiters to manage your dedicated staff.
Also, you can save on other administrative costs of your business such as physical facilities, hardware or software.
The staffing provider can offer its infrastructure and technical resources or, maybe, your specialists will want to work remotely.
7. Solidarity of the team
Despite being a remote team, virtual teams are loyal to a client's company, its corporate culture, core values, and aims.
They see themselves as part of the main staff as they share the same interests and have a mutual goal.
Their enthusiasm and devotion provide cohesion of the workforce, a unity of corporate interests and, therefore, better performance.
Despite the fact that clients work with a remote team, they can establish business relationships similar to those they have with the in-house personnel.
This is not a complete list of the advantages the dedicated team model presents.
The extra benefits include predictable budget and costs, qualified managing specialists, the collective work of both the external team and the main staff, etc.
8. Project transparency
As a part of a dedicated software development team, you will have full access to the progress of your project: issues and tickets planned and assigned tasks, their status, meeting minutes, call scripts, etc.
You will be able to observe and evaluate the evolution of your project, make subjective conclusions and adjust the strategy to the changing requirements.
Consequently, there won't be any disagreements between you, your dedicated staff and the provider.
9. Rapid development
Swift development goes hand-in-hand with a flexible approach. Versatility helps the offshore team to find solutions faster and boost project development.
Smart brains of dedicated specialists are fixed on delivering out-of-the-box solutions, which leads to the automation of the majority of business processes.
As a result, the speed increases and the effectiveness grows.
To top it off, with more people on your project who are fully concentrated on one common goal your project will be evolving rapidly.
Downsides of the dedicated team model
The dedicated team model in outsourcing seems to be perfect, yet it has some drawbacks.
If you finally decide on putting your squad together, take into account the following aspects.
1. Long-term project orientation
The main disadvantage of remote teams is that they aren't suitable for small projects.
The point is that the crewing stage takes lots of time, which is not appropriate regarding time-bound campaigns.
When it comes to creating your dedicated squad, you have to be completely engaged in this process to avoid frustrating results.
Also, dedicated units can cost a fortune while other business models, e.g. time & material model, are more affordable.
2. Challenges in management
You have to be a great manager to run your team successfully.
The client is responsible for all internal communication and interaction, that's why the outcome is directly proportional to his or her managerial skills.
As the product owner must monitor outsourced and in-house campaigns simultaneously, it's always hard to succeed in both directions.
The outsourced company can considerably ease clients' tasks by allocating its managers and business analysts.
3. Unstable budget
Dynamic projects are usually accompanied by unpredictable changes that may, in turn, cause additional costs.
Even if you have calculated everything and set the price beforehand, you may face the necessity to bear extra costs also on the stage of hiring a team.
Most of the human resources providers charge far more for their services than other headhunters.
So, when opting for remote dedicated development teams, you should be prepared to spend a pretty penny.
4. Stagnation
Dedicated team members know that they're employed for a specified period with a fixed scope of work to do.
Technical work is quite monotonous and can rarely be fun.
Having a little space for creation, developers can experience boredom and lack of inspiration, which can lead to stagnation and poor performance results.
To avoid this, it's a good idea to re-assign staff within your team, giving them new tasks to expand their expertise.
Alongside these disadvantages, there are a few more:
hiring a dedicated development team may be time-consuming. Although you as a project creator needn't get deep into this process, the results might be frustrating.
if you indeed have decided to use this business model in a short-term project, be ready to pay a pretty penny.
monotony and stagnation can cause some morale-related issues.
there may be an inability to unleash the full potential of developers due to routine tasks.
for dedicated employees, there are fewer opportunities to learn about the company, which may lead to their misunderstanding of its core principles.
To make the dedicated development team successful, you should:
hire a skilful project manager to make sure that the whole thing is on the right track;
carefully analyze the background of potential team members and select real professionals. For instance, if you're going to build a web app with Symfony, demand that your dedicated team of developers have a solid knowledge of this very framework;
use the methodologies for project management – Scrum or Kanban – to produce better results;
communicate more. Instead of routine Skype calls and emails, apply all the available channels – video conferences, live meetings, face-to-face chats in text messaging applications, etc;
monitor the performance and updates with the help of above-mentioned project tracking tools.
Let's sum up
Just like every other business model, dedicated team model has its pros and cons.
However, the number of advantages prevail over the disadvantages.
If you hesitate whether or not to hire a dedicated project team, just remember – you're going to invest in the future of your project.
As experience demonstrates, dedicated professionals are initiative, and the solutions they offer can be surprising.
Before applying for the outsourced provider, you need to think carefully about your business goal, necessary resources, the duration and the scale of your project.
The dedicated team model has already proven itself to be a real breakthrough in the practice of outsourcing.
Depending on your needs, we can offer you a different setup of a dedicated team and staff it with the necessary number of developers, designers, project managers and quality assurance specialists.
Let us know if you need augmenting your current team with professional specialists!
Get in touch