The role of mobile apps in our everyday life is beyond huge:
57% of all digital media traffic comes from mobile applications;
an average mobile owner uses 30 applications per month;
90% of smartphone sessions are done using apps;
the most popular categories of apps for smartphones include games  (24.86%), business (9.77%), education (8.5%);
respondents admit that the most important apps are Amazon, Gmail, Facebook and FB messenger, YouTube.
While some applications like the leading squad generate billions in revenue, others fall into oblivion.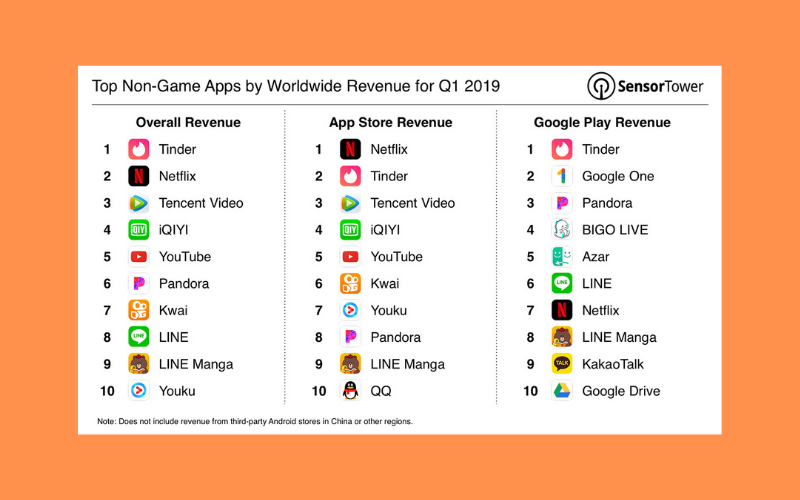 The sad stats: more than 75% of apps are launched only once after the download.
But why?
One of the reasons for a short usage cycle is design issues.
No matter how modern and appealing, mobile apps sometimes are too complicated or malfunction, forcing users to abandon them without saying goodbye.
So how to design a product that will be at the top of the most popular brand names? And, more importantly, how much does it cost to design a mobile application of this kind?
Today we'll explain the different stages of mobile app design and give you an idea of how much you should expect to pay.
Why design a mobile application in 2019
If your mobile app is already on Play Market or App Store lists, then you have probably reaped the benefits it provides to you.
If not, then it's time to get to know what you're missing.
Extra sales funnel. Mobile apps are great when it comes to fast selling. With the help of push notifications, you can inform users about hot deals, coupons and discounts and stay positive that they will get them… if they didn't switch off push notifications, of course 🙂
New marketing channel.  Did your emails stop performing or paid ads won't draw attention? Try using a mobile app as a new sales method: offer new products and ask users for reviews. Since a mobile app delivers more personalisation, customers will be more inclined to share their opinions.
More recognition and higher loyalty. Regulars will like the idea of interacting with you via the app while prospects will notice your appearance on mobile platforms. By eliminating people's efforts on searching for your site online or saving it in bookmarks, you're likely to add a point to your business Karma.
Source of Big Data. Knowing your audience and their preferences is a huge advantage in today's competitive world. So, why not to take this chance? A mobile app is going to bring you tons of useful info – products' likes and dislikes, behavioural patterns, users' reviews and feedback, personal details, etc. So, if you're still weighing the app design price and the future profit it will generate, we can ensure that you'll be in a jackpot situation.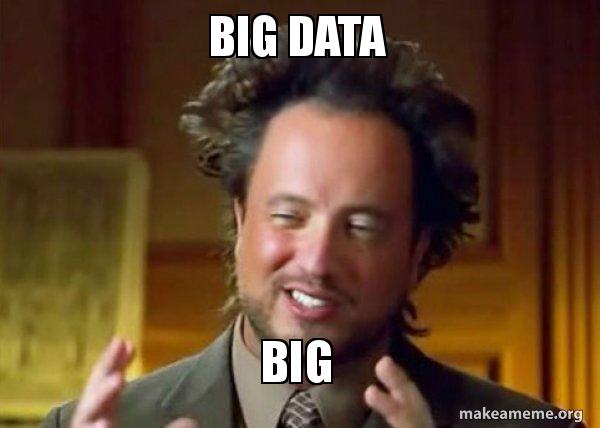 A practical method of getting in touch. Instant support has always been a cornerstone of business success. With a mobile solution, it's a lot easier to interact with clientele, receive inquiries and provide assistance. By integrating a chatbot into your app, you can make users more satisfied in no time.
Even though the mobile app design cost may be high, the product will significantly contribute to your profit, brand awareness and rating.
Anatomy of good mobile app design
Simplicity and clarity. There's no need to reinvent the wheel when it comes to interactions between your app and the mobile audience. Everything from the navigation to lead capture ought to be short, unambiguous and prominent. All in all, mobile app design is more about how the product works rather than how it looks like.
Consistency and familiarity. People are conservative features, and they always look for familiar things, that's why it's crucial to make your mobile design uniform. Make sure that every web page has the same colours, visual elements and layout. Above all, try to maintain your corporate style in visual parts of the web platform and a mobile app. It will help users feel relaxed when working with it.
User-centric paradigm. It's an essential principle to abide by in any mobile app project. Your solution is ought to meet the demands and challenges of the mobile audience. To deliver an effective solution, find out what's bothering your prospects, ask them directly about nice-to-have features and match their preferences and your product strategy. Ideally, the outcome should be cross-platform so that users can easily continue enjoying it even if they change Android to iOS and vice versa.
Minimal and scannable content. Superb user experience is the one that comes without any interferences; that's why your content should consist of only indispensable and essential elements optimised for smartphone screens. Minimal text, photos, videos, and icons will significantly enhance the velocity of your product and clients contentment.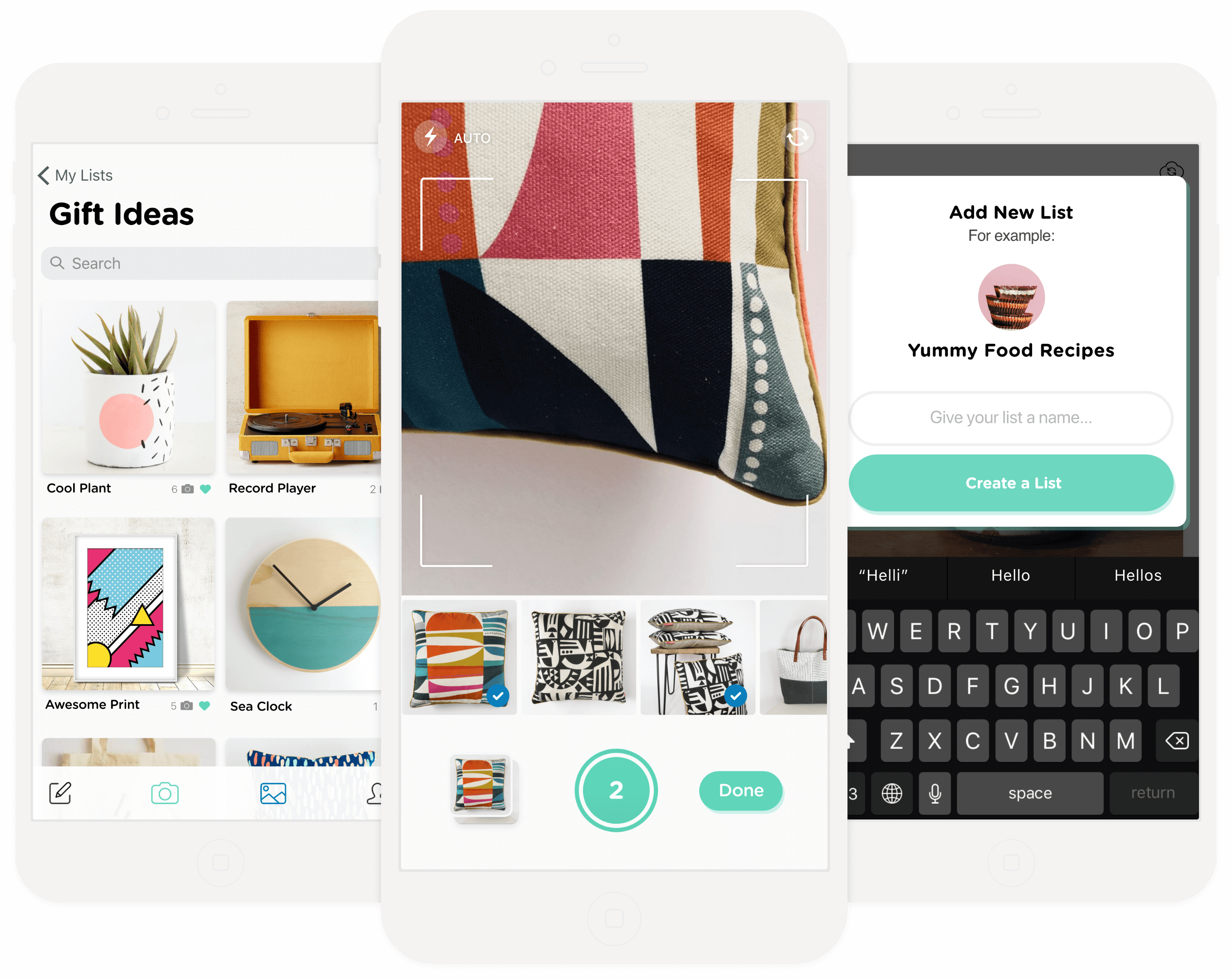 The feel and look. Colours, effects and animation are also essential for users' satisfaction as no one wants to deal with cluttered and outdated interfaces. To make your product visually appealing, follow several basic laws which are going to increase the level of its retention.
Mobile app design cost (broken down by stages)
Finally, we've come close to a red hot issue in creating software for mobile users – the cost to design an app.
When creating this abstract, we enlisted the support of our designers' team who helped us show the mobile app design at JustCoded from A to Z.
The below process is based on the steps we at JustCoded take to craft design of mobile applications.
Note that the approximate duration of each stage is hard to foresee as it depends on project scope. However, outcomes and tools remain the same from project to project.
So, what phase does the mobile app design process consist of at JustCoded?
Phases and cost to design a mobile app from scratch
1. Research and analysis
We build custom solutions that cover the requirements of your target audience rather than cloning off-the-shelf products. To design an effective mobile app, first, we conduct an in-depth investigation of the market and a competitor analysis, portray your best client, and create user flows and stories.
Costs and estimated time: starting at £5K
Deliverables: documentation, mind maps and flowcharts, customer journey maps, user personas and empathy maps.
2. Prototyping (UX design)
Now, the results obtained at the first stage evolve into detailed wireframes and rough mockups. The visual presentation of all the pages, their layouts, order and structure of the content helps both the client and team detect weak spots and find solutions to improve them.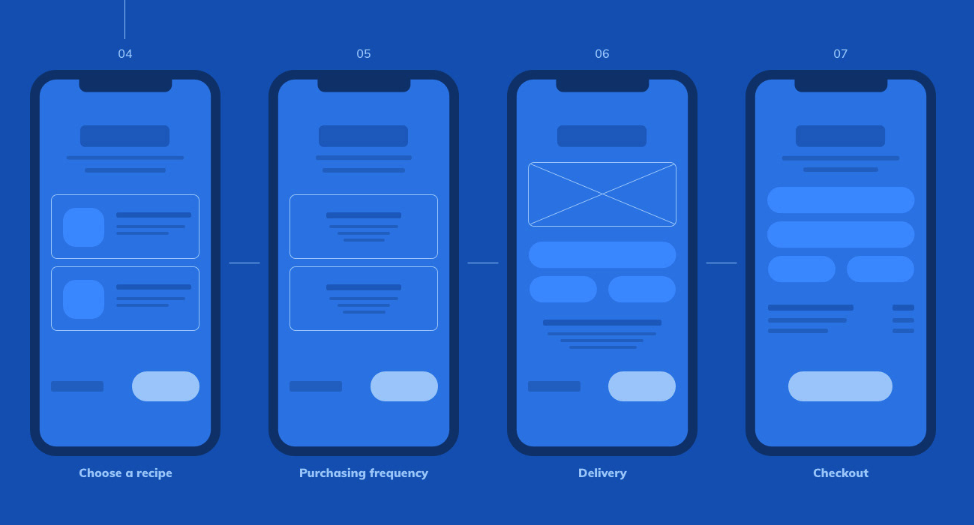 Even in the case of discrepancies between the rough sketch and the client's vision, tweaks will slightly impact the project budget. This step also implies usability testing to see how the end product will function.
Costs and estimated time: starting at £3K
Deliverables: high-fidelity wireframes, low-fi prototypes
3. Visual design (UI design)
Sketchy prototypes come to life when a designer gets to work on a UI design for a mobile app. They choose a colour scheme, fonts, create a logo, insert media elements, icons, etc. The entire design always corresponds with the brand style and focuses on its uniqueness.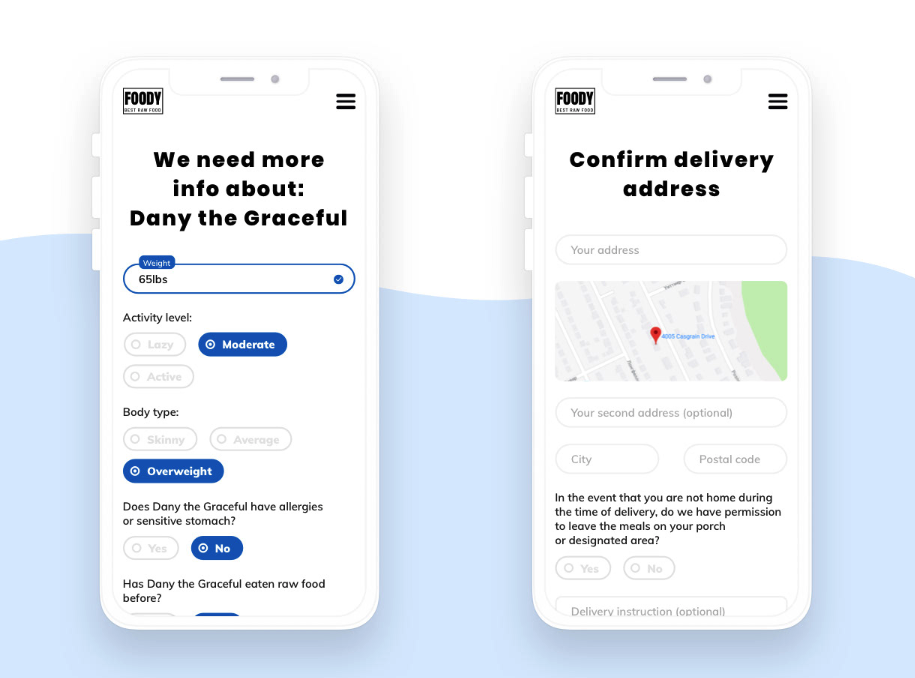 Adding effects such as parallax, sliders, carousels, and light animation helps to make overall design vivid and customers' experience excellent. Despite following the mainstream in web design, we put the user experience at the forefront.
Costs and estimated time: starting at £3K
Deliverables: mockups, high-fidelity prototype, concept presentation
4. Post-maintenance (post-launch adjustments)
Work on the visual part doesn't end once the app goes live. We provide guaranteed support to make necessary amendments based on clientele's feedback or extend the must-have toolkit. All this requires taking the same steps: prototyping, mockuping, and crafting a concept presentation.
Costs and estimated time: custom
Deliverables: mockups, high-fidelity prototype, concept presentation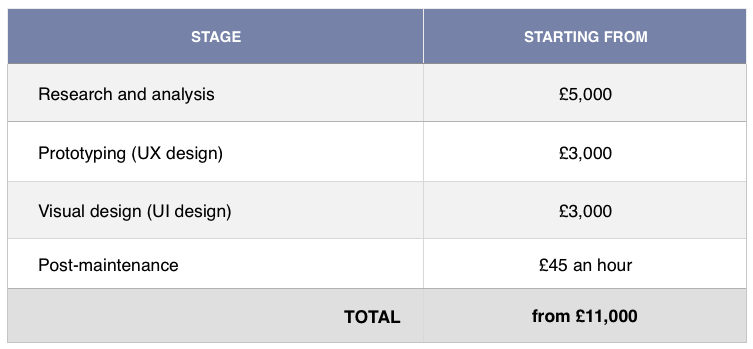 Ready-made app design cost
In addition to building products from ground zero, we offer improvements to existing solutions.
The redesign process has similar stages and deliverables; however, the research and analysis phase is complemented by auditing procedures.
In general, at JustCoded, the budget for an app redesign project starts at £8K with an audit starting at £1,200.
How much does it cost to design an app for various marketplaces?
Both Android and iOS have their requirements to mobile app design and development set out in their official guidelines.
Once you decide on a platform for marketing your product, it's necessary to study the requirements and best practices of mobile app development for this specific marketplace.
Build a familiar environment rather than to be too creative as the audience is used to particular product behaviour and management.
A quick tip: if you want to save on the development costs, consider building a hybrid app that works cross-platform and requires less time to implement.
Other things influencing the cost of designing an app
mobile app type
timeline
the complexity of design (basic vs custom)
designer's proficiency
specialist (in-house vs  freelancer)
What's next?
Now that you know the price tag for mobile app design and redesign, all you have to do is find someone who will translate your vision into a fully functioning product.
Although developing a mobile application might be rather pricey, we know how you can cut costs on its redesign in the long run.
make sure that navigation on your prototype is simple and intuitive;
keep all the critical elements in the thumb zone;
use simple and understandable language rather than technical terms;
make sure that your solution responds to each action of the end-users.
Are you looking for a dev partner to elevate an app for Android or iOS? Give us a shout and let's arrange an introductory call to discuss all the nitty-gritty.