Food waste is one of the major concerns in European countries and all across the world. In Wales alone, around 400,000 tonnes of food is wasted each year. United States Department of Agriculture estimates that 10% of food waste comes directly from supermarkets, groceries, and other retail stores.
That's a huge number, especially considering the fact that this amount of food would be enough to fill around 20,000 double-decker buses. In monetary value, 400,000 tonnes of food account for £1 million.
Knowing that terrific fact that most of the wasted food is edible while a fair portion of it is thrown away even before it reaches the plate, it's wise to find ways to optimise food consumption.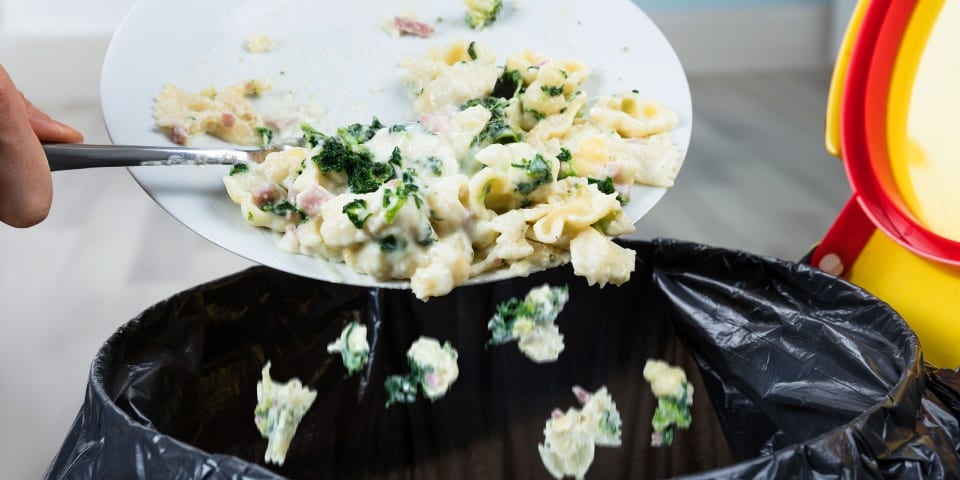 One of the ways to solve this issue is to create a food waste app, which is why you're probably reading this article.
When it comes to developing a food waste application, it's vital to think about that specific problem that you want to tackle. There are quite a lot of options there, so you have to set clear objectives to provide a meaningful solution to a problem keeping in mind the business goal of the application.
Set clear goals when you make your own food waste app
Keeping in mind the complexity of the food supply chain, find the right area which you want to improve.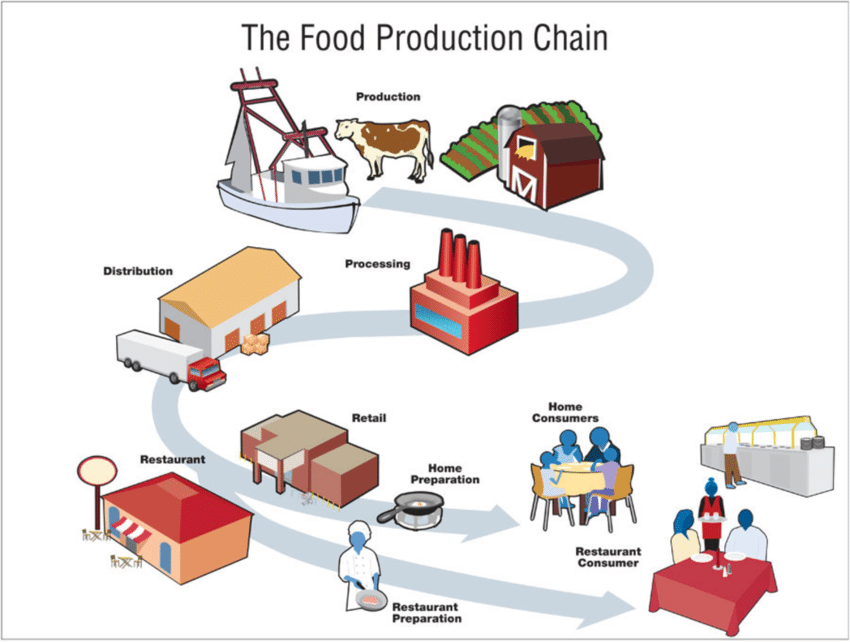 The issues with food waste usually arise in the following parts of the food supply chain:
Distribution
Retail
Restaurant
Home consumers
Consumers in households waste most of the food. That particular issue might be challenging to address since it requires a solid marketing budget and community.
Ideally, having your food waste application, you could spread awareness about food waste in your region or country and influence the consumers indirectly by organising local events, meetups, volunteering activities, etc.
If you think about addressing other areas like distribution, retail, and restaurant food preparation and consumption, you'll find out that it's quite manageable. It might be even more manageable than affecting household food consumption.
Brainstorm ideas and plan to find out what exactly you want to improve in the food production and supply chain. Here are some of the ideas that you may want to consider:
Food waste due to overproduction.
Food loss during transportation.
Retail food distribution optimisation.
Unsold or unused food in restaurants, etc.
Having set clear goals for your food waste application, you can then proceed with the application development.
Create a food waste app development milestones
Depending on the complexity of your application, the time and cost to develop the application may vary.
A standard development process at JustCoded includes the following steps:
Business analysis + technical documentation creation
Design (UI/UX)
Development
QA
Support and maintenance
Each phase has a unique approach with the whole development process based on communication, goal setting, and goal achievement.
Understanding the value of communication, we make sure our business analysts have worked your app development process all the way through the launch phase and support.
Break down the main features for a streamlined waste food delivery app development process
The main functionality and features of the application determine the price and development time. When you plan to make your food waste app, the features of the application should be one of the highest priorities to consider.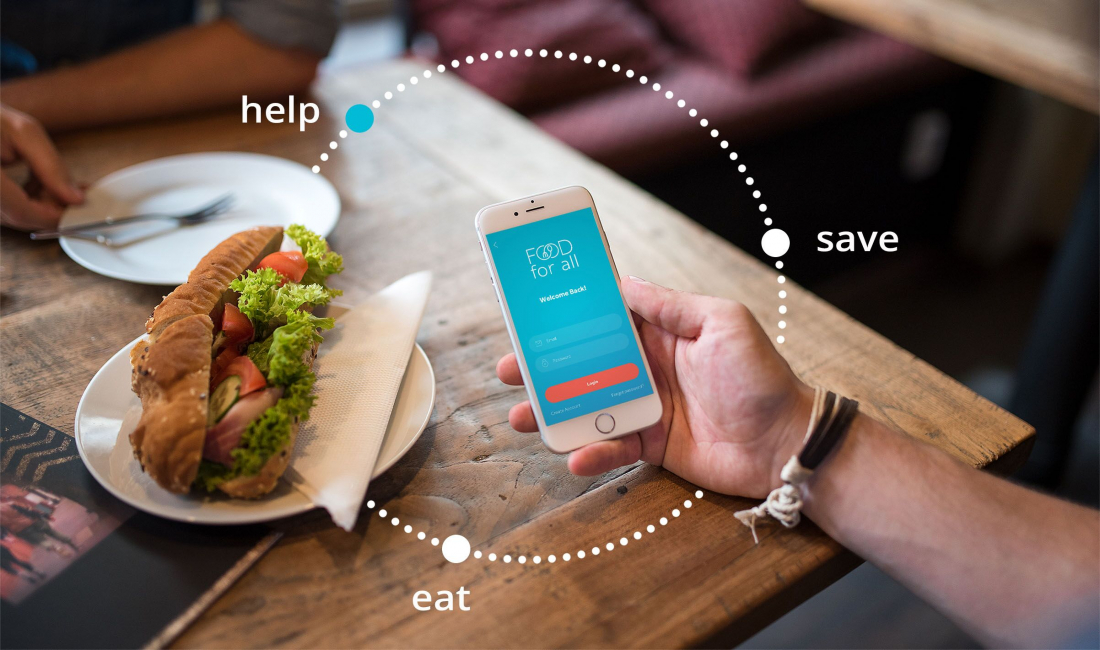 For example, if you want to develop a food waste delivery app and connect retailers with refugee centres, community centres, etc., you should keep in mind the following features:
Connecting retailers' point of sale (POS) system to your app.
Implementing food listings.
Setting up the billing functionality (payments, refunds, shares, etc.).
Tracking food status in real-time (e.g. expiration date).
Setting up notifications and alerts.
Connecting delivery service providers or mapping take-aways.
Connecting refugee centres and community centres.
Other features.
At JustCoded, we engage business analysts to make sure we understand the client's needs and provide the best solution for the project. Tell us about your food waste management idea!
Get in touch
We advise our clients to start simple and then add up more functionality as the project develops. Outlining the most critical features and planning the whole application helps to reduce costs and avoid unnecessary feature stuffing and architecture complexity.
Food waste application development costs
As we have already mentioned, the cost of the application highly depends on the features, services, and complexity of the project. According to Formotus, on average, mobile app costs around $270,000.
Food applications developed by JustCoded usually cost around $80,000 – 200,000.
If we break down the minimal price of a food waste application, we'll get the following picture: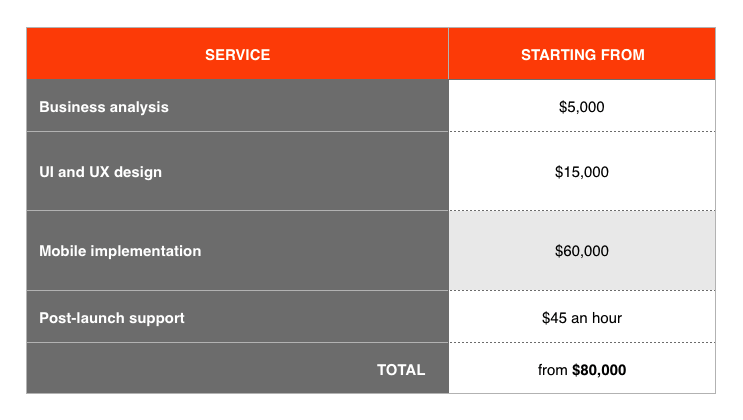 Best food waste apps that are already making an impact
If you have decided to build a waste food delivery app as your primary business or invest into the waste food delivery app development and become a stakeholder, then the best way to learn about the niche and features of your app is to look at similar apps on the market.
Some of the applications have already made it to the top all across the UK and Europe, so it might be wise to consider what options they provide.
Karma
Karma is a very simple food waste application available in London, Paris and over 150 cities in Sweden.
This app allows consumers to purchase unsold food from restaurants, cafes and grocery stores at a lower price. The logistics are pretty simple too. Users can pick up the food as take-away, so the app simply sends real-time updates of the available food in different locations.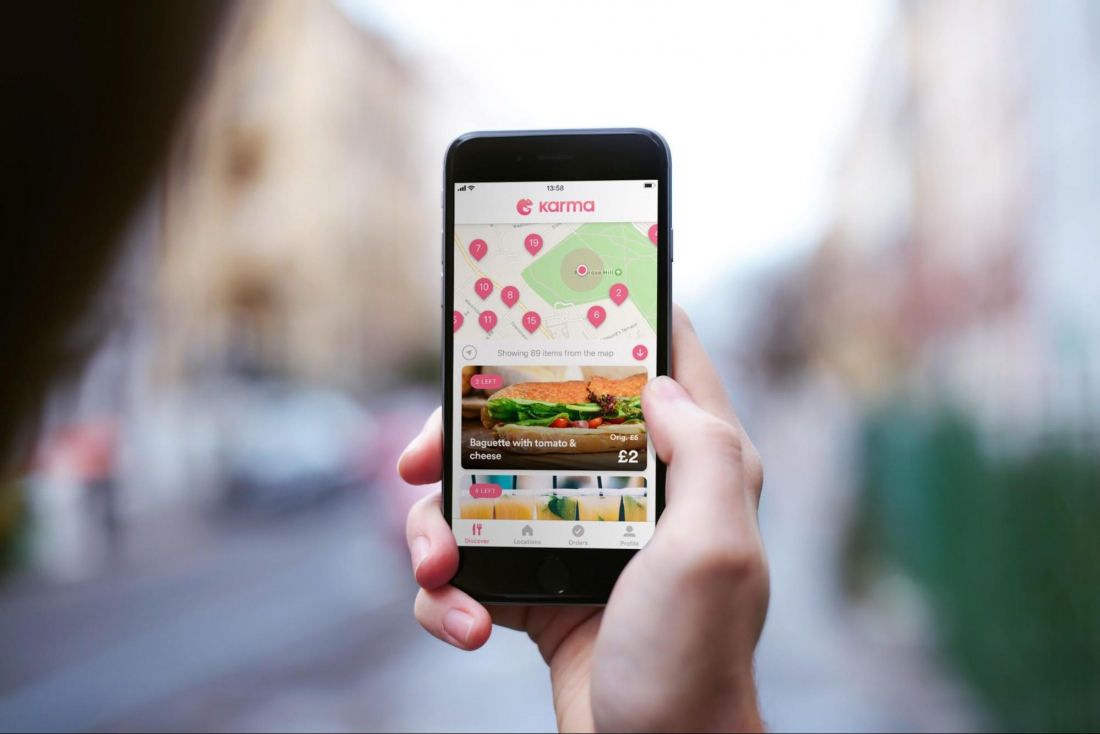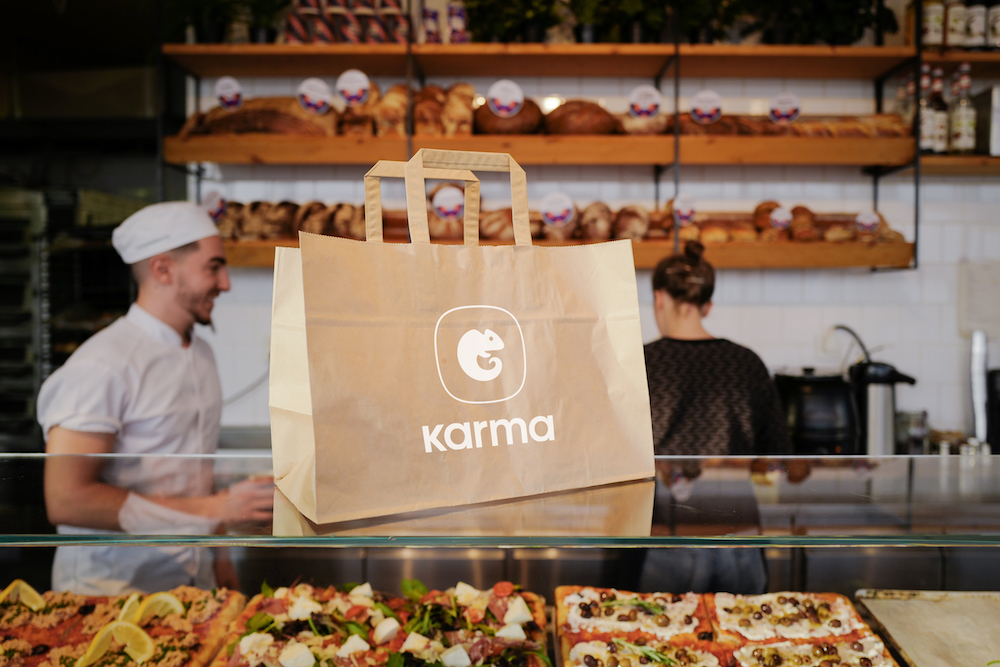 According to the information provided by Karma, the community was able to save 420 tonnes of food, and significantly reduce the CO2 footprint by saving 620 tonnes of CO2.
OLIO
OLIO is another food waste application that operates in the UK. It has a different approach to the challenge as it connects neighbours and volunteers with businesses, so surplus food and other items can be shared, not thrown away.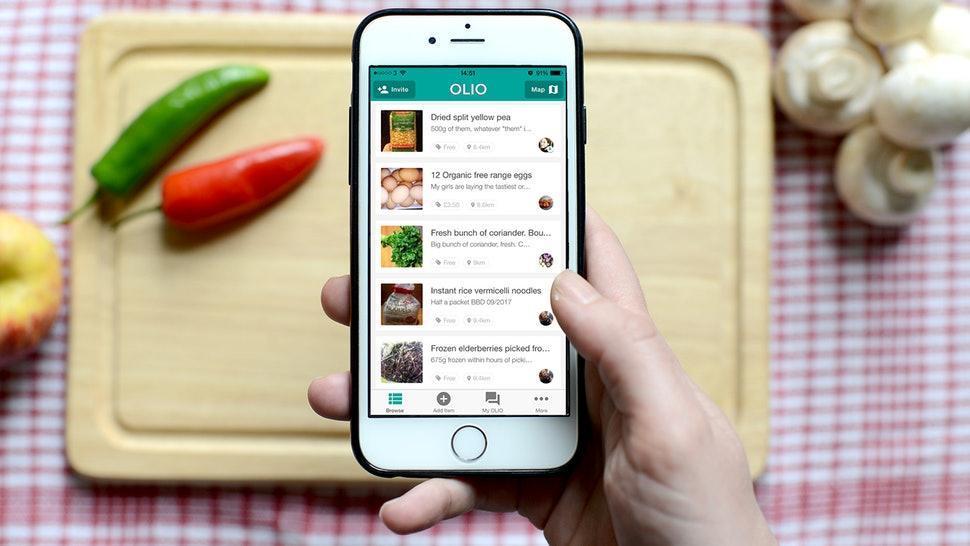 With this application, users can take pictures of food and provide a brief description, then message neighbours or local communities, arrange a meeting and share the food. Moreover, you can rate users after the meeting and provide a better user experience for others.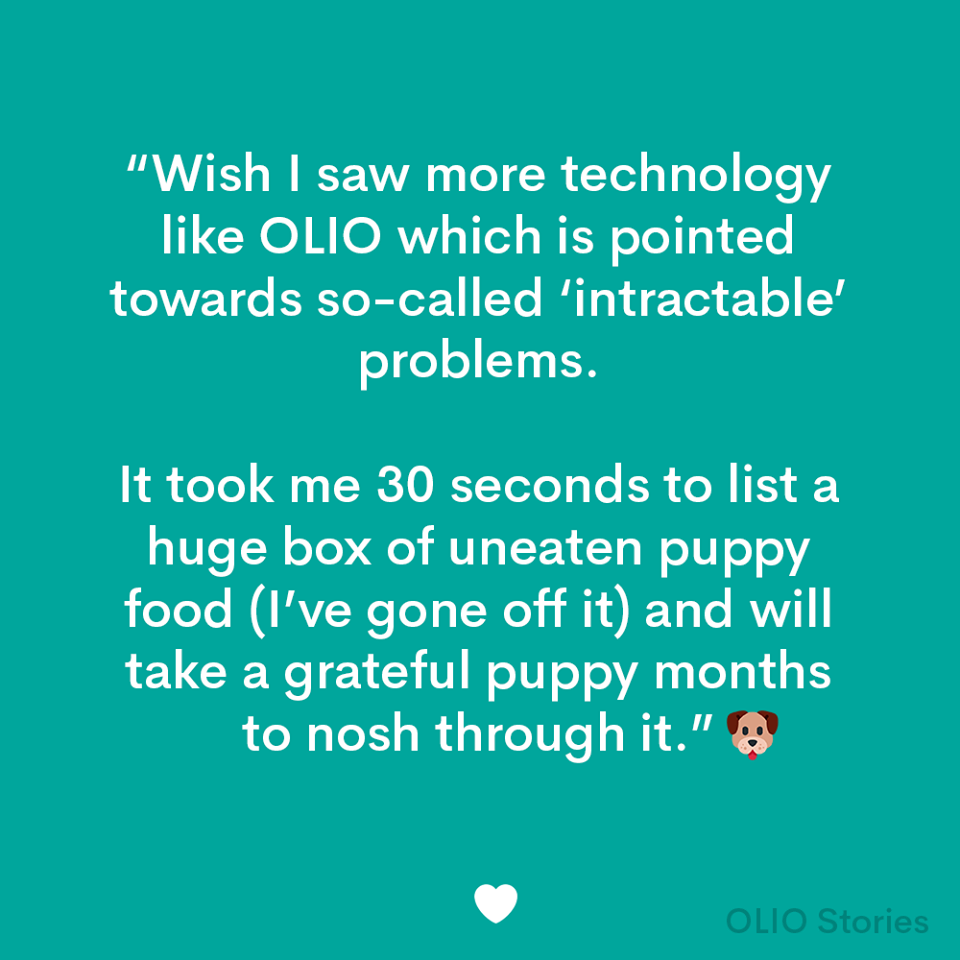 It's a fun and engaging way of saving the planet, people, and money. OLIO managed to create the largest food sharing network in the world with over 1 million of OLIO users who successfully shared over 1.5 million of food portions.
FairMeals
FairMeals is an app similar to Karma. FairMeals operates in Germany and Portugal.
With FairMeals, users can order food at restaurants, cafes and groceries at a discounted price up to 90% and help to tackle the food waste issue locally. Having similar functionality to Karma, the application enables you to reserve the food and add it to favourites to have it offered to you when it's available.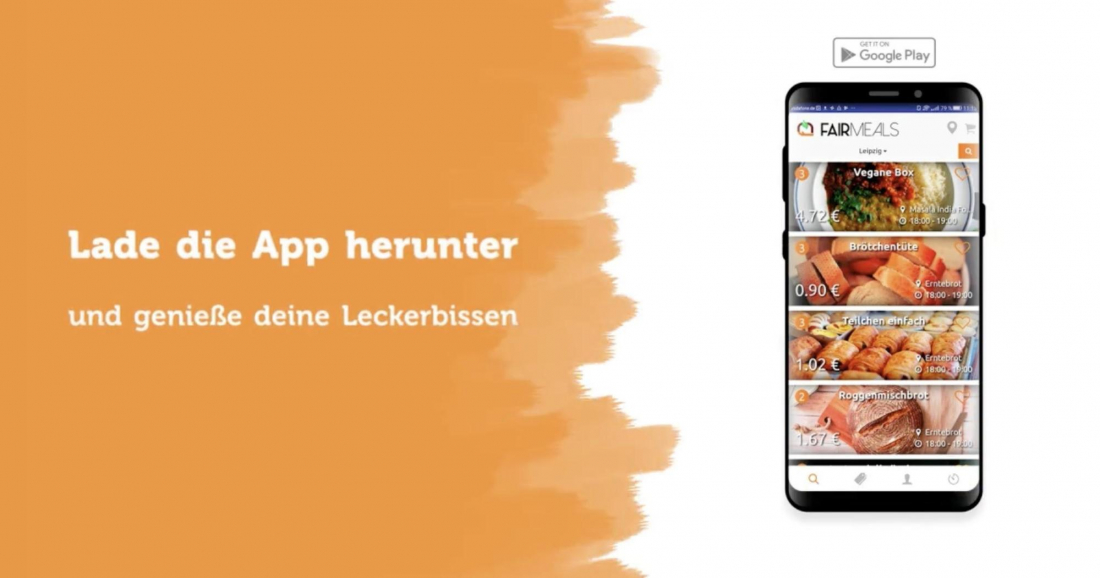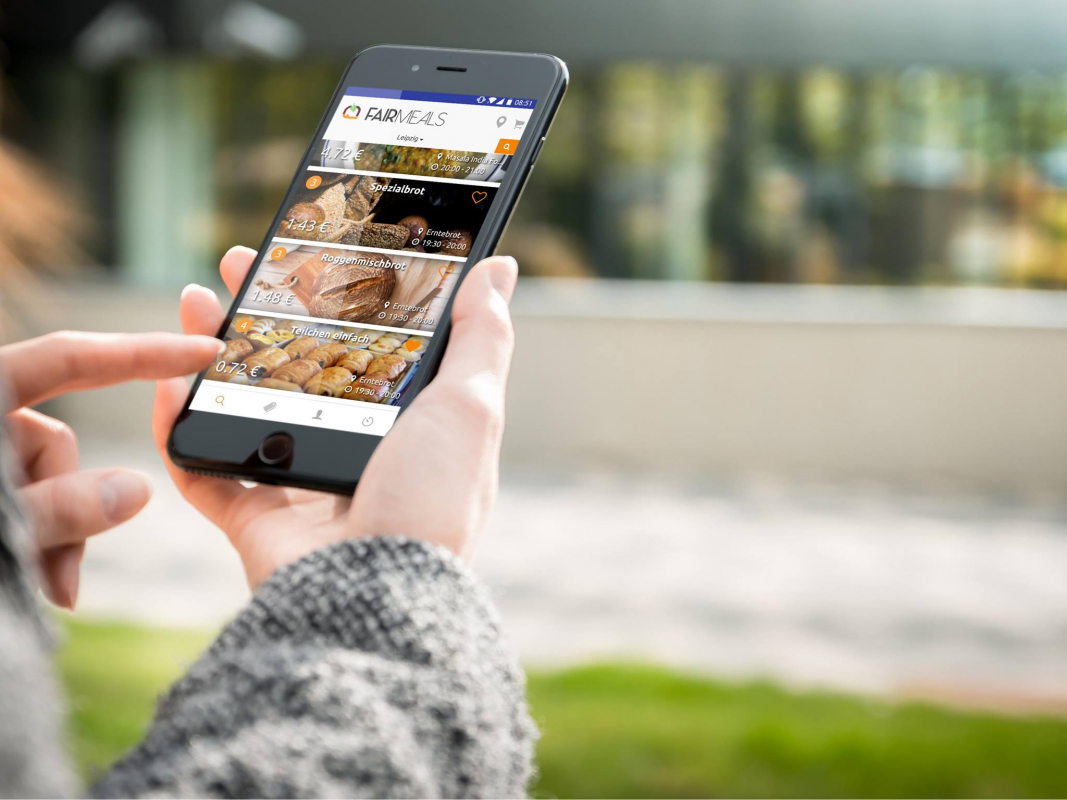 The organisation donates 10% of its sales to charities to extend the effects of responsible food consumption program across the globe.
Food For All
The goal of this great startup is to make quality food more affordable.
Operating in NYC and Boston, the app allows people to buy food restaurants did not sell by the end of the day, up to 80% cheaper.
Before Food For All released in 2017, these guys started a Kickstarter campaign to get extra funding and were selected as "Project we love" by the crowdfunding platform.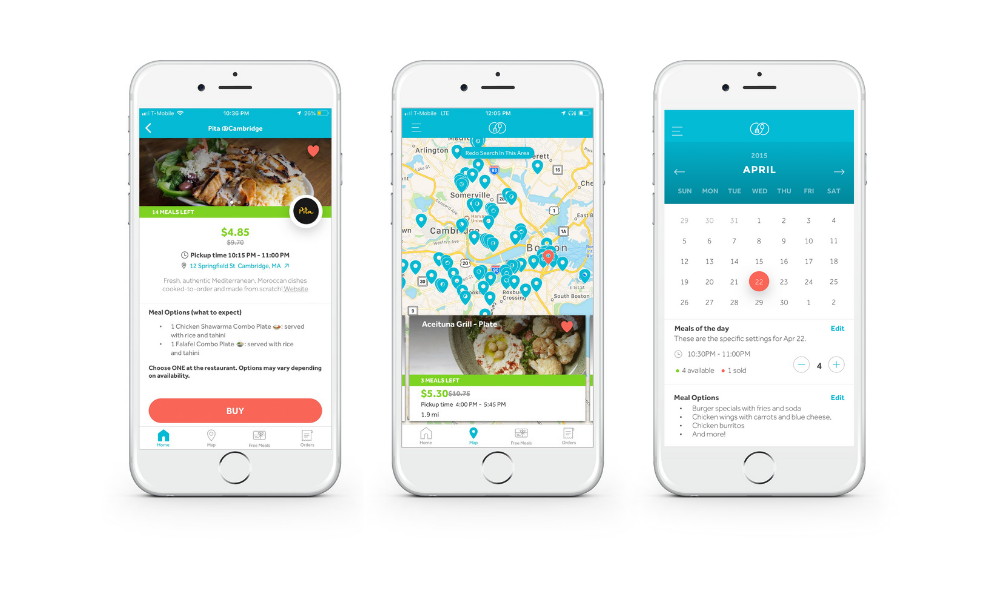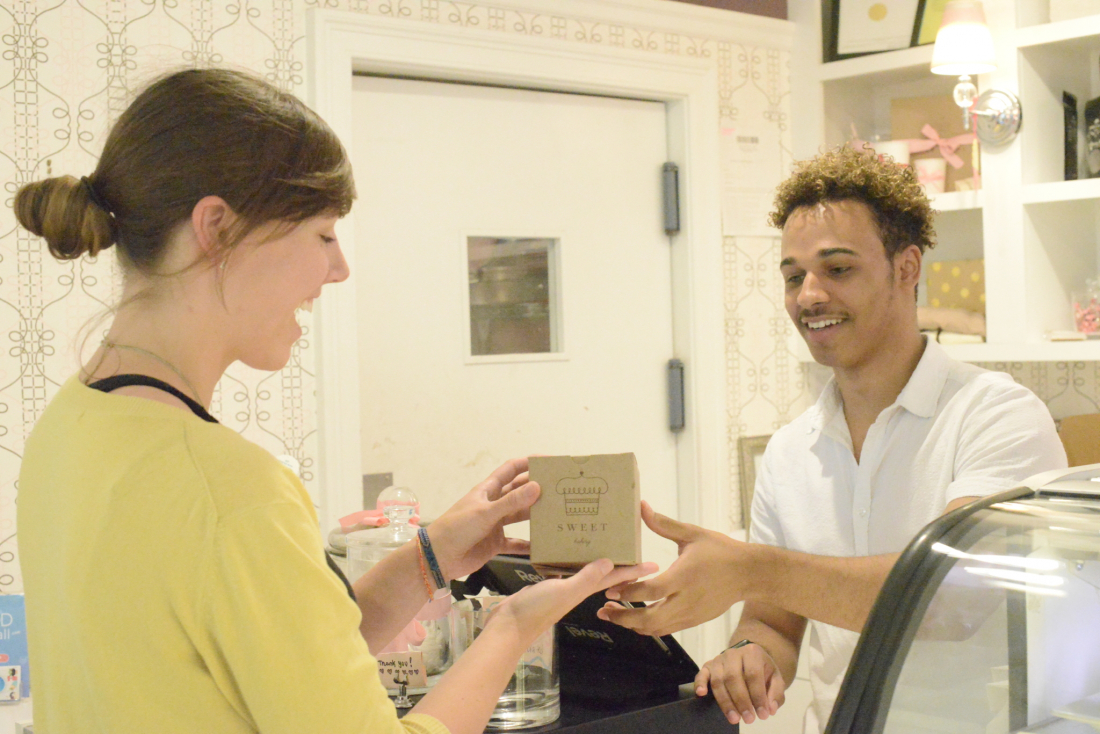 Food For All partners with businesses trying to help them reduce costs on food disposal, generate extra revenue for selling surplus food, and reach new customers.
As you've learned about the apps available on the market as well as figure out the features that your particular app has to include, we assume, you may want to learn what we can do for you.
Our experience
At JustCoded, we firmly stand for social responsibility and smart food consumption. Being concerned with global problems, we focus on providing meaningful development services all across Europe.
Technology we use
For the hybrid mobile app development, we use React Native and Ionic.
React Native is an open-source mobile application framework that provides a lot of opportunities waste food application development including:
Code reusability
Faster rendering
Component-based architecture
React Native is commonly used for high-performance apps and can handle multiple user profiles providing seamless user experience for a demanding food waste app. In contrast, Ionic is also great for hybrid app development and is suitable for less resource-intensive apps if you're planning to launch locally.
Conclusion
Making a food waste delivery application is a perfect solution for one of the biggest problems in the world. It has excellent potential for both business owners and investors as well as non-profit organisations and consumers.
If you're planning to build a waste food delivery app, it's natural to be concerned with competition. The idea of market competition might create fears and doubts; however, the problem of food waste has a large room for improvement.
"There is not one single cause with one solution because the food chain is a complex and dynamic system. All actors in the food chain need to work together to find solutions, from farmers, processors, manufacturers and retailers through to consumers themselves. 
The European Commission, actions against food waste.
If you've found this article helpful share it with your community, investors, and friends.
If you have any questions about food waste app development or want to collaborate, feel free to give us a shout and we'll help you scope your future app!
Get in touch