What is a minimum viable product (MVP)
There is a multitude of approaches that define the Minimum Viable Product.
Long story short, it's a development concept when developers build a system with basic specifications to establish its value for the targeted market.
Eric Ries first suggested MVP as a method of validating product assumptions in 2011 in his Lean Startup – a go-to book for every modern entrepreneur.
A minimum viable product for a startup should meet certain criteria:
come with a toolkit that is able to solve customers' problems;
embody a vision or a promise of the later product version;
serve as a means for validating assumptions.
MVP patterns differ in their goals, tools used, content. Let's go through several types of them to help you figure out what you could use in your case.
We help startups define the scope, suggest appropriate technology, and create a roadmap for an MVP development. Reach out to us to find out how we do it!
Get in touch
Lead capture pages
This type of MVP is simply a landing or a squeeze page which will serve you as an inexpensive and time-efficient method for testing the water and checking assumptions about the would-be customers.
Use jump pages to share a project with the crowd, present it in the best possible light and draw attention.
Also, you may ask visitors to support your company or provide their feedback right on the click-through page.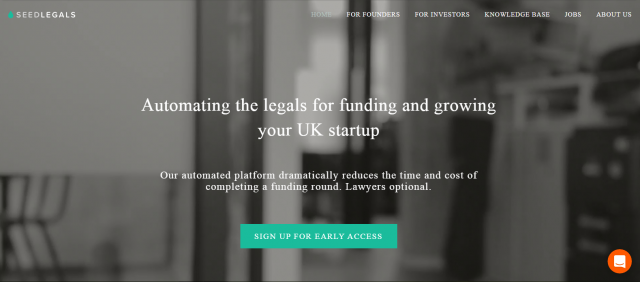 Homepage video
Have you heard about the Dropbox successful experiment?
The team recorded an explainer clip to persuade investors to pledge in their project. And they succeeded.
As the recent survey shows, videos are the preferable kind of content. People are more inclined to view short, engaging clips rather than read tons of literature.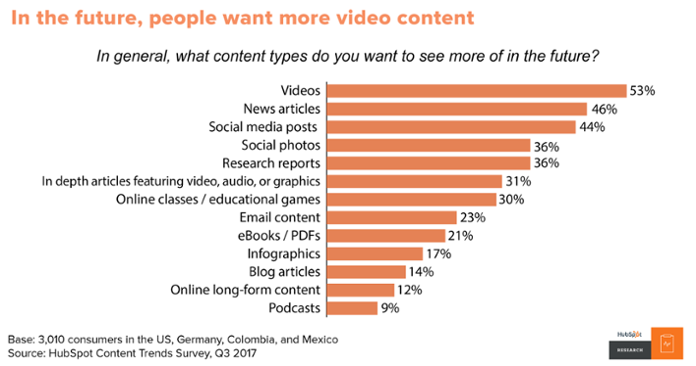 You don't necessarily have to hire a pro to capture a product video. You can easily make an offering presentation or record the screen on your own.
Here are a few tips on how to make an explainer video exciting:
discover good examples of explainer videos to get inspired;
consider an MVP clip as an integral part of your marketing strategy;
look through tips & tricks for crafting product presentations and voice-overs;
make it short – 30-90 secs are enough to provide an insight into your minimum viable product specification.
Concierge and Wizard of Oz MVPs
These two similar MVP tests have already proved their usefulness.
Both techniques imply replacing some automated elements of a product with human assistants, but they are somewhat different. Within the first approach, humans work in the front-end while the second method implies that they deal with the back-end.
MVPs of this kind assess the value of a program or a mobile app for the audience.
Also, in this way you may discover that your system lacks some functions or, vice versa, has too many irrelevant features.
And what's more, these kinds of MVP for a startup are of much help in gaining the answer to the question "Do people actually need my product?

Piecemeal MVP
The idea of this MVP kind is to compile several off-the-shelf software packages or apps to come up with something innovative.
This pattern works great for those who are on a slim budget. However, when putting self-sufficient products together, you may face the problem that you simply can't compile them.
Groupon demonstrated good practice in building a piecemeal MVP.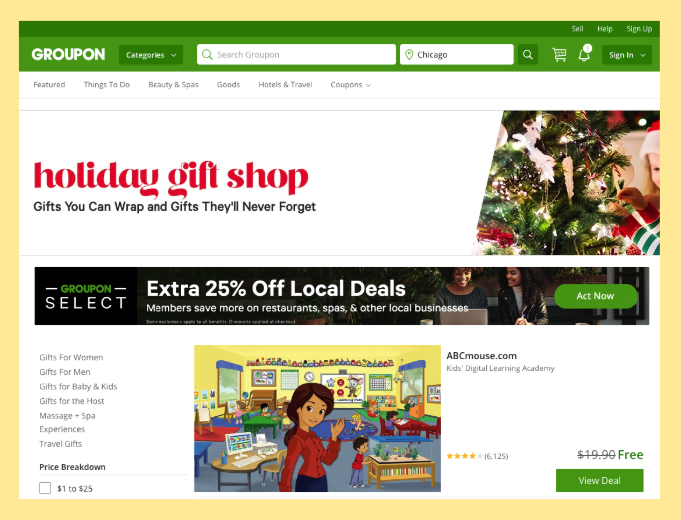 They used WordPress as a CMS for their blog, converted coupons into .pdf files and distributed them via Apple Mail.
What should you know when choosing the right MVP?
Before rushing to MVP development for tech startup make sure to take the following steps:
Define your target audience and their habits. You should know whether or not they'd like to watch your video content or interact with a human.
Think big. You should know right from the start what features you're going to add in the long run.
Be innovative. Although your MVP is a limited version, it should make the difference.
Deliver fast. Don't hang around. The sooner your MVP reach out to the end-user, the better.
Positive effects of an MVP for your business
MVPs are indispensable helpers when it comes to ascertaining commercial concepts.
Once the focus group has provided you with a response, you can go on to improve a product.
Mature companies save time and money on implementing innovations when they go the MVP way.
Getting funding from donors
Don't know how to persuade backers that your venture is worth funding? Give a try to an MVP.
It's an effective method to present the toolkit of a system, trigger the crowd reaction, and make predictions about returns on investments.
Backers are very demanding when it comes to money matters. Projects with realistic goals and business plans are more likely to get funded.
Increasing future value
In the beginning, you design a basic functionality, and then you will extend it according to users' needs and wishes.
At this point, alpha and beta releases can be of much help in getting the picture of your clients-to-be.
However, there is always a risk that your MVP can gradually evolve into an exceptional viable product (EVP).
EVPs are the result of the continuous product improvement that sometimes might be a sheer waste of resources.
Cutting costs
Powerful apps and software require adequate resources poured into the development program.
If your financial opportunities are limited, create a minimum viable product that will allow you to get going with minimum seed funding and then increase development costs.
Your prototype can start yielding financial results right in the first iteration stage so that you'll be able to reinvest them in the future.
Moreover, by choosing minimum viable product development for startups you mitigate the risk of going bankrupt as you won't splash out on the unnecessary functionality.
Reducing adverse effects
Financial risk aside, MVPs help entrepreneurs manage general project risks.
The market tends to fluctuate, which may greatly impact on the need for your item.
Performing MVP practices within the Agile and Scrum frameworks will help you quickly change your strategy and result in a winning situation.
Why are MVPs a tidbit for startups?
For startuppers and companies of small calibre, minimum viable products are a real go-to.
Fast time to market
The product specifications and the time needed for their realisation are strongly correlated.
Building feature-rich apps and programs usually take far greater time than designing something conventional.
By quickly taking your product to market you can be sure that all the rivals are lagging far behind.
Getting feedback
Learning more about your clientele may be useful in case you have to change the original concept and adapt your innovation to the increasing demands.
For instance, the best-known Instagram app was initially available only on iOS devices and allowed uploading the media files with the predefined aspect ratio.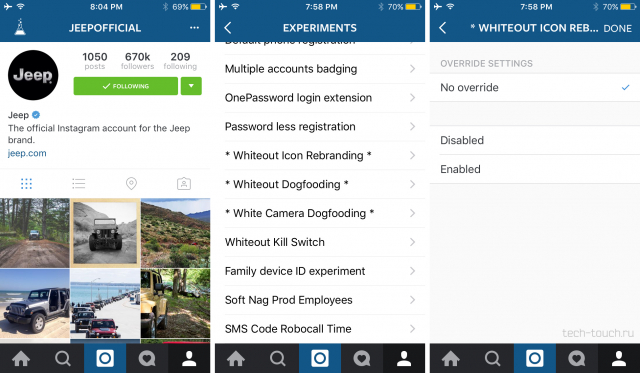 Later, when the app became a rock star, new bells and whistles like the messenger, stories, and video content were added.
Identifying the customer
It happens now and then that people who you consider your intended users do not fancy your offering; or, on the contrary, users who you didn't focus on appeared to be your primary market.
Creating an MVP should help you find your client and learn more about their pain points and tastes.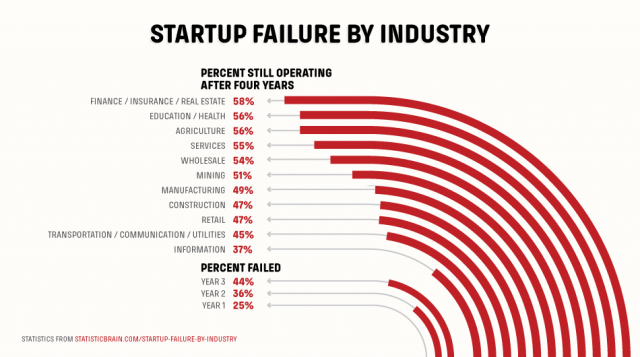 Always consider negative experience as a good lesson. Even if you face strong criticism from adopters, listen to them and draw the correct conclusions.
Generating interest in the product
As a crucial component of any project outline, a minimum viable product is to heat the interest in your plan.
Let's look at Buffer, a smart app for managing social media content.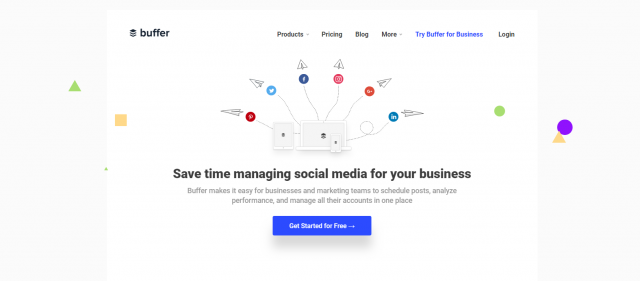 The team started by launching a plain yet impactful jump page showcasing the app specifications with the embedded Plans & Pricing button.
Tracking the clicks on the button helped the Buffer creators understand how valuable the app was for the web audience.
Then the guys updated the plans by adding realistic prices. It helped them find out whether or not people were ready to purchase the app.
Only when the company got conversions, they started crafting the Buffer MVP.    
Scaling a system
After your software minimum viable product has gained public recognition you can proceed with upgrading it.
Improve one aspect of an MVP at one interaction and carefully monitor users' reaction. If new bells and whistles rock the world, that means you're on the right way.
You can even offer consumers to express their opinions which may be translated into advanced specifications in the later iterations.
Budget optimisation
If you opt for a piecemeal MPV, the whole thing will be affordable, whereas a fully-fledged product may be pretty expensive.
Anyway, with an MVP one can kickstart a project with little money and then extend it at the expense of external cash infusions and the generated earnings.
The stepwise guide to run an MVP
If you are not sure how to get the ball rolling, our detailed instructions may help you understand the steps you should take to build a minimum viable product.
Find dilemmas
It may seem to be the simplest task, but in fact, it's the hardest one.
Your product or service should be geared toward easing people's lives.
To figure out what issues your customer has, analyse your life experience. Once you've recognised trouble, you can start contemplating how your item can solve it.
If you know what can be helpful in your case, it's high time to start mapping out the technology roadmap and planning interactions.
Just ask yourself "Is there anything I need to fulfil some task or cope with something? and "What core and extra features can solve my problem?.
Sort out the problem
Do you know the background of Airbnb?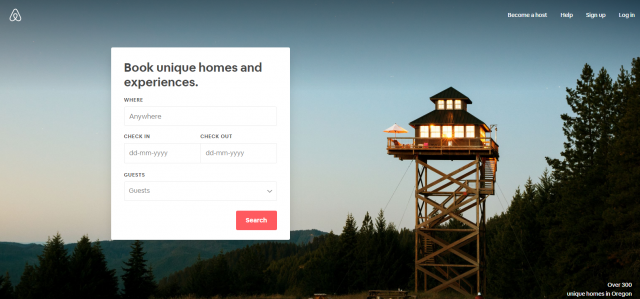 Having moved to San Francisco, Brian Chesky and Joe Gebbia found out that they couldn't afford the loft rent.
To cope with the situation, the guys turned their air mattress into a B&B and offered this service to everyone seeking for a room to book.
Later this idea was implemented in the form of a portal beloved by people all over the globe.
Make a basic toolkit
When looking for solutions, it is vital to plan user flows coupled with end goals:
Put down the jobs your package or system helps people to do.
Make a list of obstacles every action includes.
Think about how to overcome them.
Turn the combo of challenges and solutions into specs.
Finally, rank functions by their importance.
Start developing
The minimum viable product process is followed by designing and coding.
Did you decide to do it without outside assistance? Great!
Then we can just advise you to try white-label platforms providing turnkey custom solutions for various types and sizes of websites.
For instance, if you're in the online investing or crowdfunding business, then you can test our own white-label product – LenderKit.
It's flexible and scalable and can be a great alternative to hiring a startup MVP agency.
Begin with prototyping a system using one of the tools like InVision – we at Justcoded love it 🙂
Make sure that your MVP is top-notch otherwise it won't be able to meet the needs of the crowd. It should be handy, robust and, of course, bug-free.
When picking up a solution stack, remember that no matter what your item is based on it ought to work properly.
Hence, base your choice on the objective characteristics rather than personal attitude.
Release. Get feedback. Update
The further stages form a pattern "Build-Learn-Measure.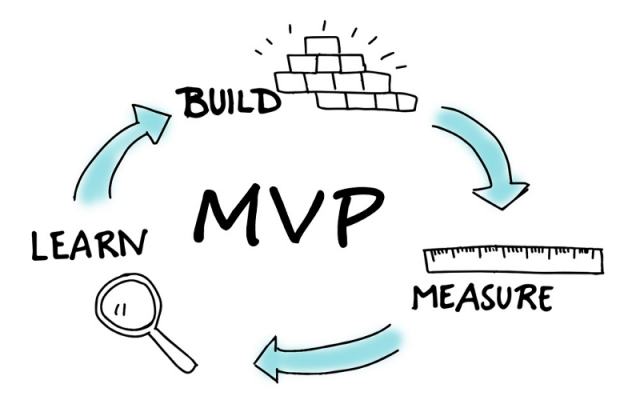 When the alpha version is ready, it's time to start testing – carefully check everything before and after the MVP launch.
QA engineers should run tests and validate if an MVP meets all the functional and non-functional testing requirements.
Once your item appears on the market, ask people to rate and comment on it.
The more knowledge you get in each phase, the better – all the info will guide you through the next development stages.
Use socials, make gifts and special offers, ask the focus group to experiment with your product.
Is my MVP successful?
Your MVP is up and running. Okay, what's next?
Time to see how effective it is.
There are a few ways to measure the outcome of building MVP for startups.
User ratings and reviews
This method works well for both apps and pieces of software.
Customer responses highlight the pros and cons of each item, point out bugs and errors, give an insight into what should be improved.
Politely ask people to rate your item and always reply to comments even if some of them are negative.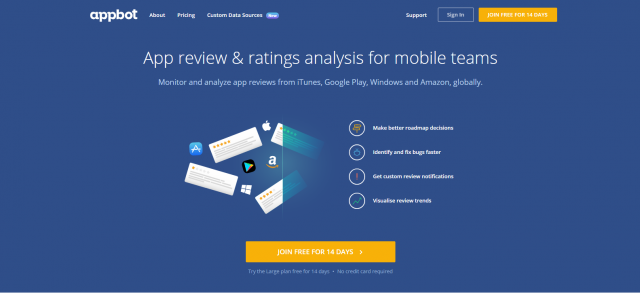 Slack built their success by collecting feedback whenever possible. Even now they make it easy to report a bug and get in touch with customer support.
Downloads vs Active users
The downloads rate used to be the key indicator of system efficiency.
However, these metrics don't show the level of customers' satisfaction, that's why it is better to take into account the active users and stickiness indicators.
The former indicator demonstrates how many people routinely use your offering, while the latter reflects the frequency of your product use.
Systems with the handy front-end and advanced functions have a higher rate of stickiness.
User engagement
This group of indicators tells you how enjoyable your content is.
Engagement metrics include session time, the frequency of visits, page views per session, behaviour patterns.
The right understanding of metrics will help you identify the preferable content.        
Best practices of MVPs
You already know about some fruitful case studies of the MVP launch.
Here are several more examples to look up to.
Facebook
A long time ago the best-known platform was launched as an MVP by M. Zuckerberg and the company.
It lacked many of today's features and was accessible only to a limited audience.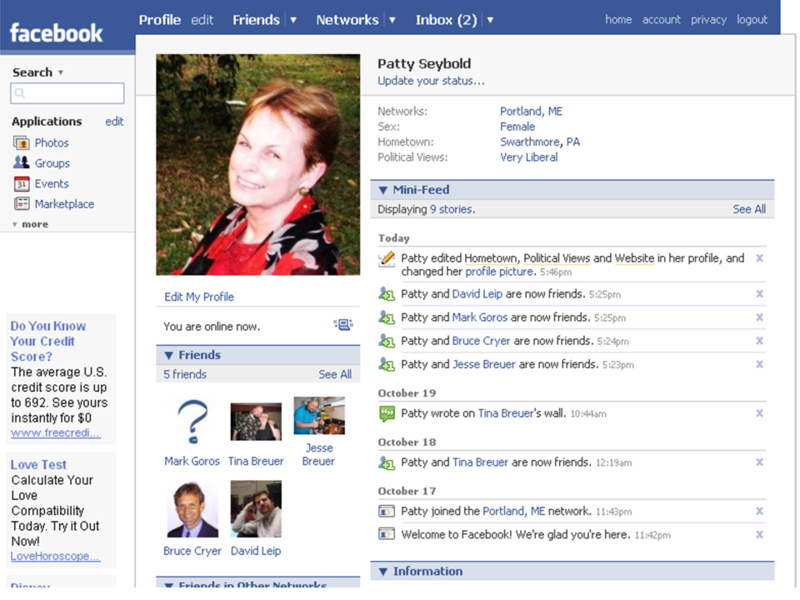 Spotify
A simple idea of playing music online seems to be mundane, but in 2006 it was a disruptive innovation.
The Spotify dev team found a way to make the process stable and test the raw model of the platform on their families and friends and innovation has become an overwhelming success.

Uber
The famous taxi app was quite simple at the beginning: a no-frills design and very few features.
Unlike the current version, the app solved one single problem – booking a taxi quickly and economically.

Twitter
The original idea behind Twitter was an SMS communicator for a closed group of people.
After the South by Southwest Interactive conference where the Twitter project was presented, the concept gained fame, and the team got funding to continue the minimum viable product development.

… and many more
We can expand this list with our own projects on minimum viable product development for startups that deserve special attention.
Building an MVP for startups, we've been collaborating with a great variety of brands and companies.
Very different from each other, projects make us dive deep into the peculiarities of every domain, be it a real estate crowdfunding, matchmaking services or safety management.
CapitalRise is an online platform for backing institutional-grade real estate projects.
Our main role as a tech partner in the CapitalRise project was to develop the full frontend for existing brochure websites, create user journeys, elevate the backend, and integrate the third-party systems.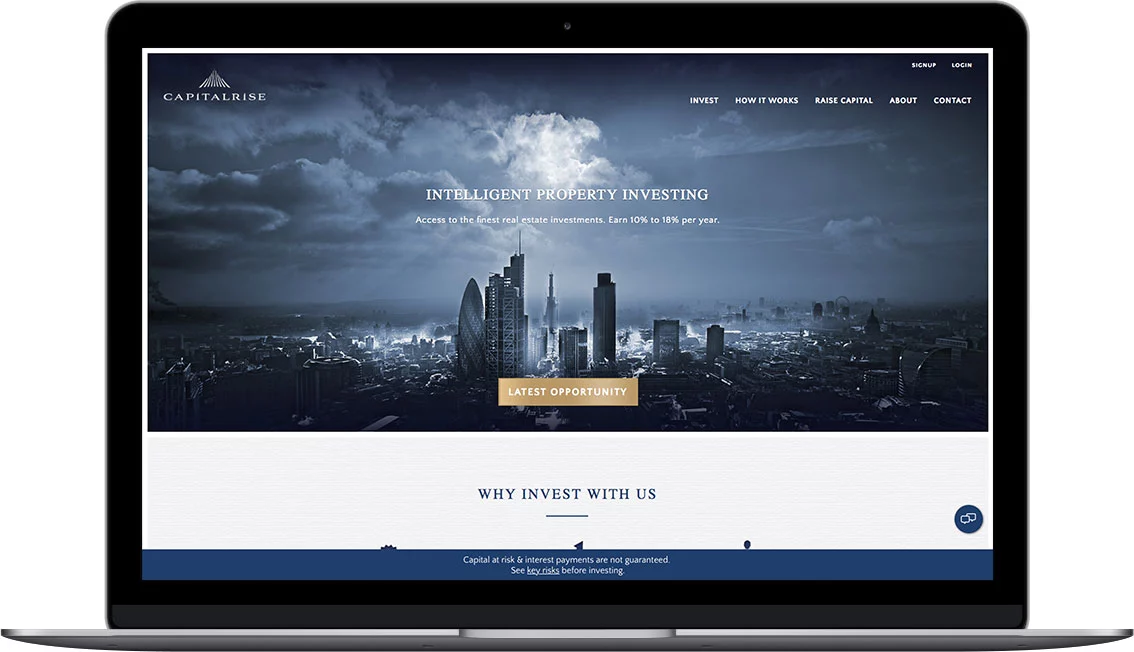 As a result, the project was completed on time and the platform has already lent around £10M of property loans.
It's a safety management platform helping local authorities prevent incidents and damages related to them.
Using a scoring model, it allows the stakeholders to map the largest risks, make it clear who is working on what, and understand what object requires the most attention.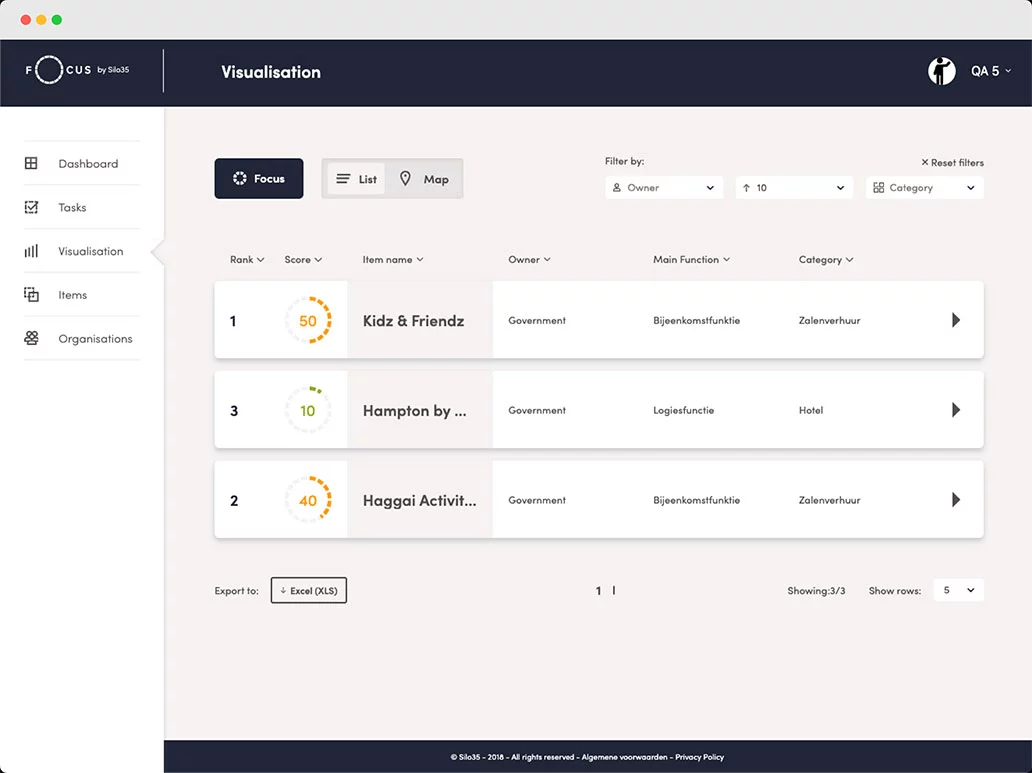 So far, the platform has helped the Port of Amsterdam to manage safety more efficiently, made it possible for the De Alliantie housing association to tackle the mold problem, and assisted the municipality of Amsterdam with better insight into the city fire safety.
Working on the MVP in a startup we're partnering with Silo35 Strategic Marketing Agency who came with the main idea, wireframes and definitions which we translated into a user-friendly product.
On our end, we gave recommendations on how to craft a platform that will achieve its goals and deliver an excellent user experience.
MEO SPORT is a young London-based startup, an online platform for bringing together sportsmen and sponsors.
The main goal of the MEO SPORT startup was to build a scalable product that would initially come in the form of a responsive website and then would be converted into a mobile app.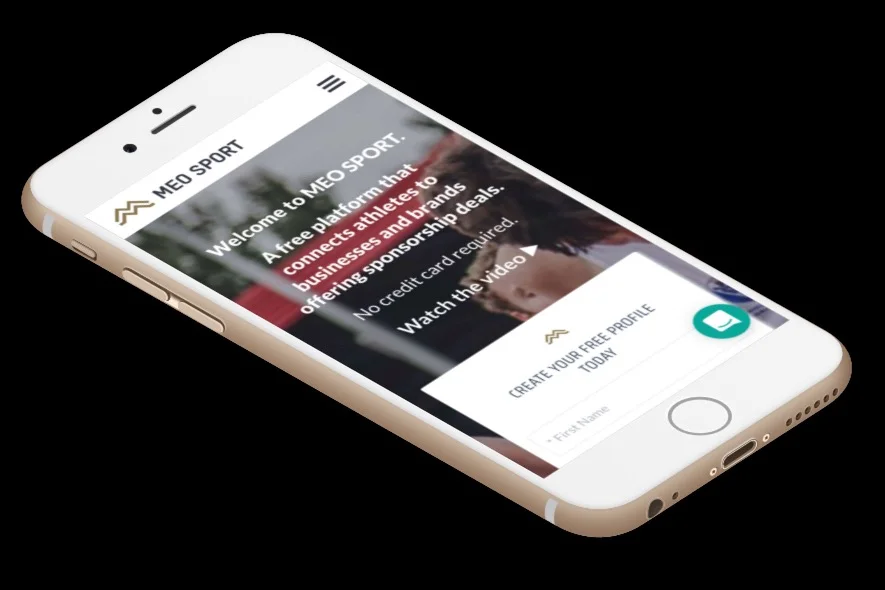 Sports brands and athletes sign up and receive their own accounts where they tell more about themselves.
The algorithm then matches them according to the sports discipline and preferences. Brands can send sponsorship requests which athletes are free to accept or reject.
We were responsible for the backend of the platform and created the design for some of the web pages.
Final thoughts
Everyone strives to make something valuable.
Even if you have a strong feeling that your creation is going to shake the world, check your hypothesis anyway. The MVP method is an excellent way to do this.
When planning your MVP, remember to think big, be innovative and deliver fast.
Find the right target audience and focus on their challenges.
The sooner your MVP reach out to the end-user, the better – release and get early feedback.
Measure the results, learn from mistakes, and repeat.
Have a rough idea or a clear vision of your product? Time to put it into action.
Get in touch with us, tell us more about your plans, and we'll do our best to give you tech guidance and help build something cool!