Despite a good number of CMSs existing today, WordPress remains the most popular platform for many different types of websites.
It's an excellent choice for product marketing websites, landing pages, personal blogs, and even sophisticated platforms.
The combo of a powerful toolkit and easy-to-use interface is what makes even big brands bet on the WordPress platform. TechCrunch, BBC America, The New York Times are just a few websites built with WordPress.
Even such a charmless thing like shredding technology can fascinate people who are light-years away from this industry!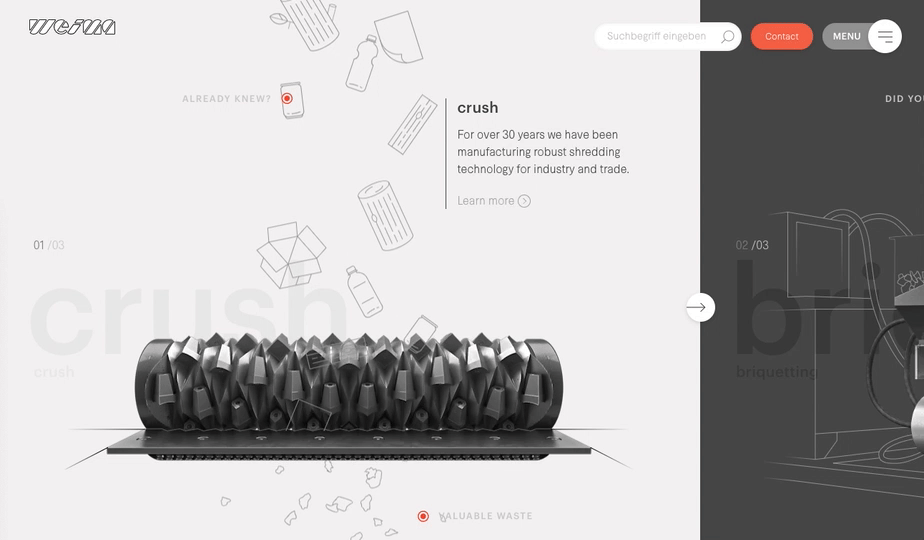 Given that WordPress engine is free, it's reasonable to assume that building a website on WordPress is cheap, too.
If you google something like "build a custom WordPress website", you'll see an ocean of freelance WordPress developers and agencies offering their services. The price tag often varies depending on where a developer or an agency is located. For example, when we searched Fiverr and limited our search only to top-rated developers, we get quite a range of offers: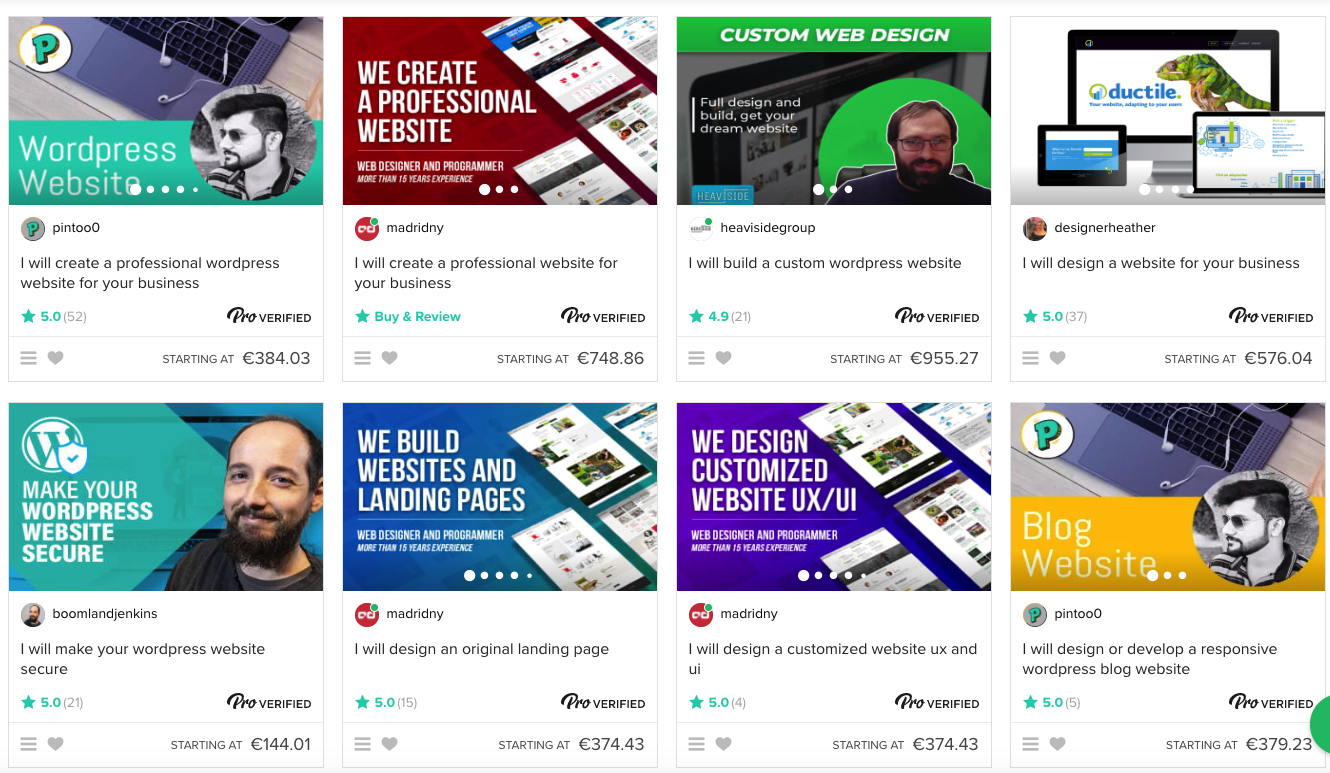 Looks like the average cost to develop a WordPress website with a freelance developer is £500-600.
Well, we really doubt that paying anything from £144 to £955, or even £2,000 will get you a custom WordPress website. Yes, you'll get a website. It may also look nice and beautiful; however, a professional website is much more than merely adjusting colours and installing a couple of SEO plugins.
Also, don't forget that a professional WordPress website design cost has a direct correlation with the time spent. Suppose you get a quote of £2,000 with an hourly rate £50. It means 40 hours of work for roughly 5 days.
Custom design, development and proper quality assurance are just not possible within such an extremely short timeframe.
Looking to build a WordPress website with a well-thought-out structure and a design that reflects the strengths and values of your business? In this article, you'll find a detailed breakdown of the cost to make a custom WordPress website sprinkled heavily with examples and explanations.
We've done hundreds of WordPress websites that look great, load fast, and are easy to maintain. Tell us about your project, and we'll provide you with a free estimate and next steps.
Get in touch
Why develop a WordPress website
Before we bring you up to speed on how to create a WordPress website, let us explain why we love WordPress and why we think it's an excellent choice for your project.
WordPress has many advantages which make it one of the best platforms, let's take a look at some of them.
Update your site whenever you want
If you want your website to bring you new clients and generate conversions, you will need to change it often.
Of course, We're not talking about revamping the whole site every two months. What we mean is that you'll probably need to update the information frequently: add new projects to a portfolio, make announcements, publish articles, or even change the wording to reflect better what you want to convey to the audience.
Once you have your WordPress website up and running, all of the above will be a piece of cake for you or your content marketing manager.
WordPress is one of the most user-friendly and easy to use content management systems that exist today, and even if particular pages have a complex structure, it's still possible to make them manageable in the backend. We shall cover that later in the article.
Flexibility to implement any design, even the craziest one
The vast majority of websites with the extra-ordinary and appealing designs are built with WordPress. The platform doesn't have any limitations in terms of implementing animations, funky transitions, or interesting drop-down effects.
Here's a quick selection of WordPress websites that caught our eye on Awwwards.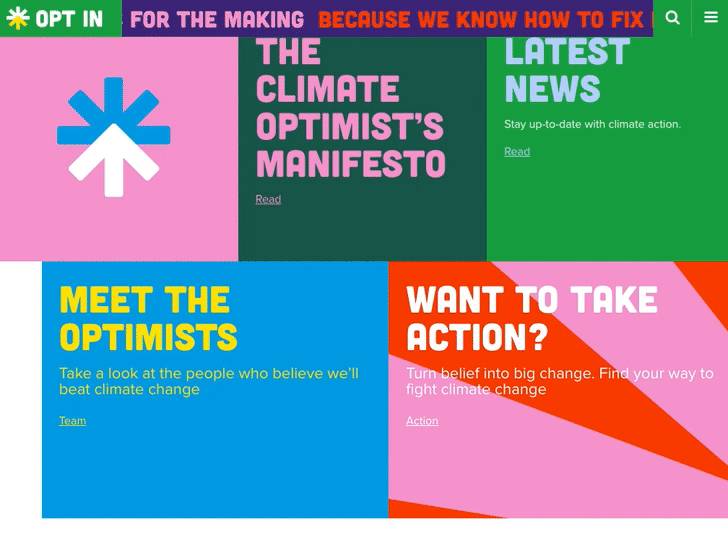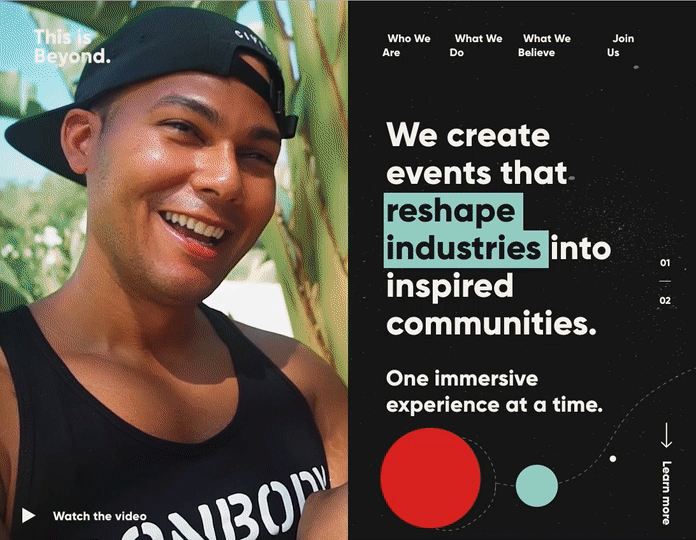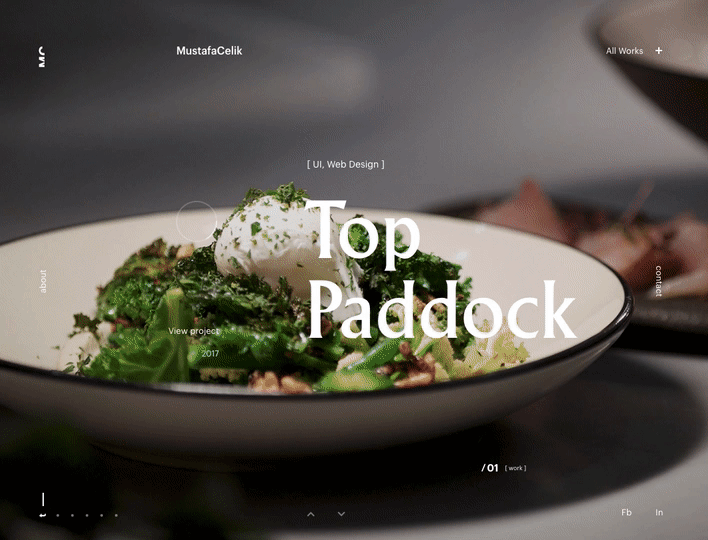 It has everything necessary from a tech perspective, plus allows you to build not just a one-pager, but a bigger website with numerous pages, articles, news updates, custom posts for the portfolio if needed. And all of that is conveniently managed in the backend (if your developers coded that of course).
Endless integrations
Since the platform is so widely used, tons of services develop plugins and add-ons to connect with it. If your website is going to be part of your digital marketing, most probably you'll require integrations with CRM systems, Hubspot or MailChimp, for example.
Guess what? WordPress can connect with all of them and in fact, can be integrated with more than 1,500 apps! Check it out on Zapier, and we bet you'll find any integration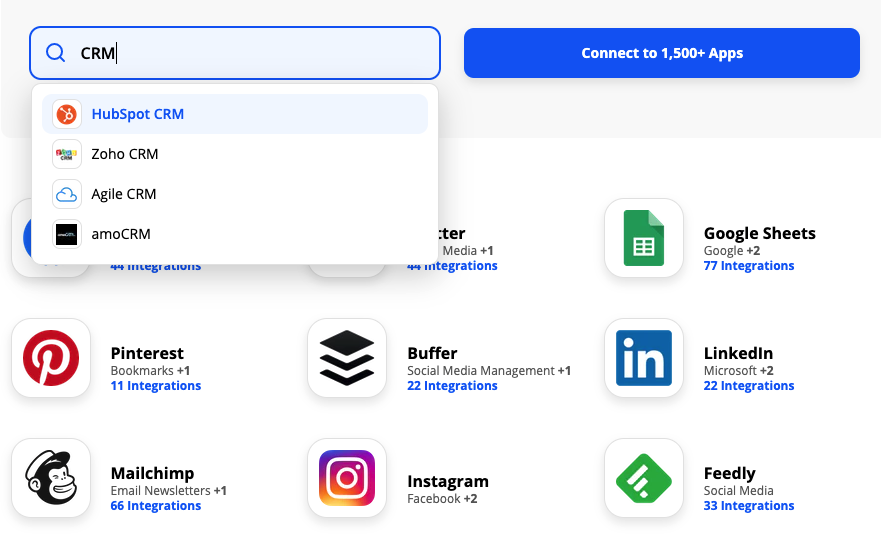 Perfect for content marketing
Content is the king (or as I like to say the queen).
Follow your content marketing strategy and frequently post from anywhere. WordPress allows planning and scheduling your articles, cross-posting them to the social network, and managing content activities of a team from the single admin backend.
You can either use the available editorial calendar plugins or integrate other services like Coschedule or Hubspot. This list of content workflow plugins will help you understand your possibilities with content planning.
SEO-ready
As much as we want to say that SEO is dead – it's not.
Built-in sitemap, clean and neatly organised code, excellent loading speed, high performance and light media are critical factors in making it at the top of the Google search results.
Having an SEO-ready online presence is half the battle; another thing that is left is relevant keywords – distribute them across your website and update regularly.
A bunch of WordPress plugins for SEO will help you nail it. Yoast, for instance, is what we use not only for the websites we build. It does the job for the JustCoded website too, as well as a few others that we own. Even the free version will help you get better visibility for Google search bots.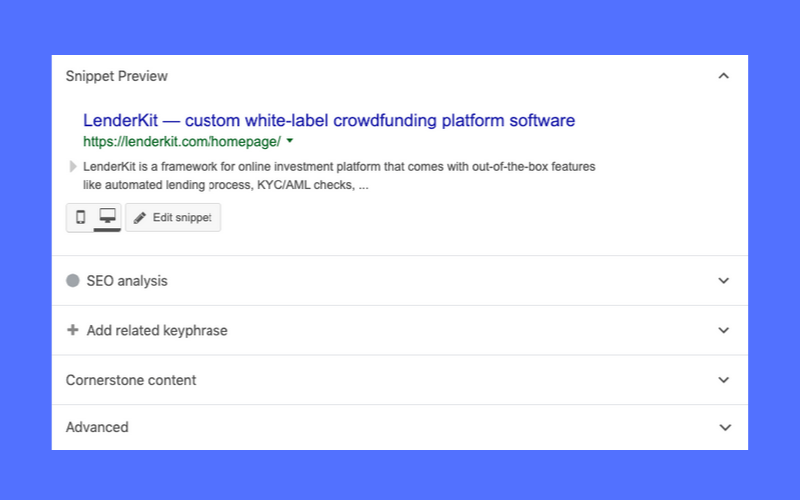 Free and pro templates
All companies in the world deserve to have a website. Not all companies are going to rely on a website or require a professionally built solution.
If you are on a budget, you can find great WordPress themes and landing pages on marketplaces like Envato.
One thing to note though: a demo theme usually looks fantastic and makes you want to get it right here, right now.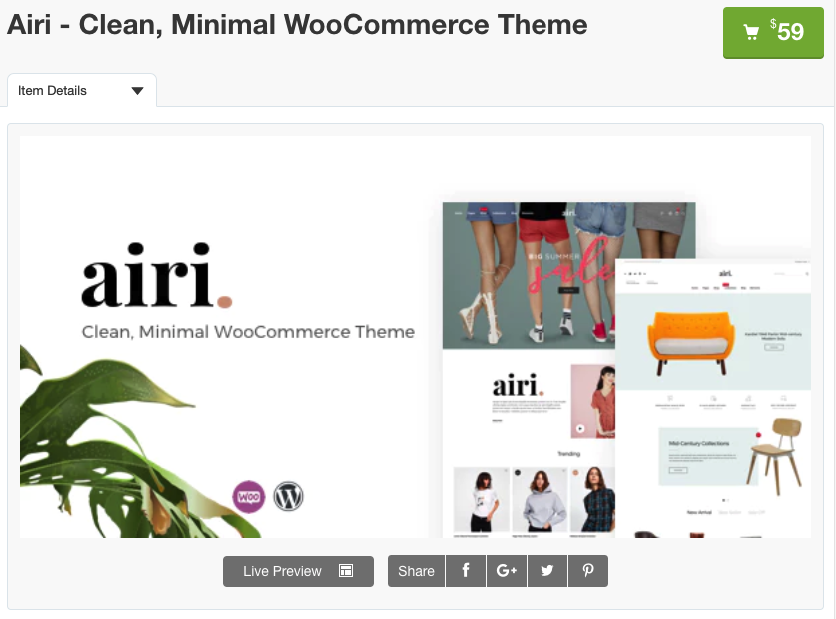 What may come next is a lot of frustration once you've installed it. You'll notice that you either don't have enough copy of your own to put in the predefined section or need professional photos done.
No need to re-invent the wheel
WordPress has been around since 2003. It evolved and built a huge community of developers and designers who contribute by creating plugins and improving the platform core.
Brochure sites, landing pages, even e-commerce solutions and portals can use WordPress as the base because it already has a robust set of entities that you can use and modify for your own requirements.
Custom WordPress website development cost
The main factor that determines the WordPress website design is the business objective.
In its turn, a business objective determines other factors such as website type, functionality, and design complexity.
When we estimate a project, the first thing we look at is the website type. So far, we defined 4:
brochure sites (landing pages);
business websites;
big corporate portals;
custom websites.
Our estimate consists of WordPress design along with the development, which includes project management and quality assurance.
The table below will help you get an idea of how much it costs to develop a WordPress website.

Let us tell you more about each type and explain what you'll get.
Brochure site
It's a simple website that represents small businesses, highlights their unique selling proposition and drives interest.
Such a simple website works well if you're looking to promote digital products as well as provide an online presence for offline businesses: agencies, restaurants, dentistry, legal firms, etc.
A typical brochure site can have up to 4 pages:
Homepage
Services
About
Contact us
As a rule, landing pages have a minimalistic, clear design with a few effects; however, if you want to add some effects and transitions, we can make it happen, too. Parallax and other more complex animation are quoted extra.
Yaradoo is an example of a brochure site which has two pages: a long landing page describing the offer and a sign-up page for a 14-day trial.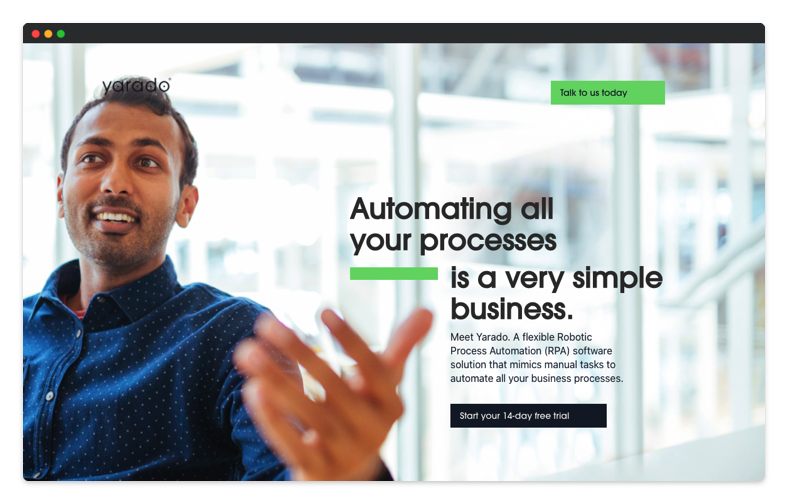 WordPress page builder allows you to add variety to the pages by changing the order and setup of widgets.
It's super handy for managing landing pages and creating secondary subpages.
Other custom plugins we use for better performance and WordPress development cost optimisation:
Just custom fields

. It's our own invention, we developed the plugin to help non-tech-savvy client convert standard Custom Post Fields into a powerful easy-to-update system with numerous new field types;

Just image optimiser

for image files compression and website SEO rank optimisation.
Cost to build a brochure WordPress website like Yarado starts from £5,250 and includes custom design, responsive layout, as well as basic animations and third-party integrations.
Business website
Business sites provide more information than brochure sites and serve the marketing purpose of a business. They usually highlight in detail the services that a company offers, demonstrate case studies, and a portfolio.
Usually, it's a website that has 6 to 10 unique page templates, engages visitors with advanced animations and unusual effects, and has a more creative design.
This type of website is great for marketing agencies, digital service companies, hotels or real estate agencies.
Paal15 is an example of a business website that we can create within a range of 330 – 540 hours. It has got everything a business site requires: several unique pages, engaging animation, and a convenient way to manage it in the admin panel.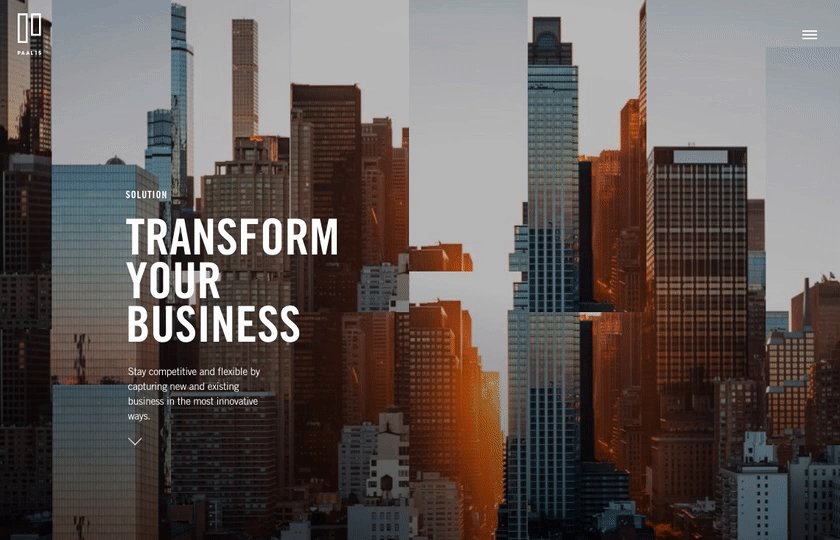 Within the project, our task was to translate designs the creative agency provided us with into a fully-fledged website.
To make sure that the end product is compatible with all the existing browsers, we support the latest versions of Chrome, Safari, Firefox, Opera, Edge.
Besides, we power the admin backend of the business sites with a page builder. It's a great and convenient tool that makes adding new pages a breeze and doesn't require any coding skills.
Professional WordPress development cost of a business website like Paal15 ranges from £16,500 to £27,000.
Here's what you can expect for this price:
custom website design optimised for major screen resolutions;

page builder functionality in the admin to manage content and create new pages without the need to hire a developer;

integration of third-party services;
custom animations;
content migration if needed.
Struggling with redesigning your website? Reach out to us to get some advice and understand how to get started.
Get in touch
Corporate portal
Corporate portals are bigger than the two previous types of websites.
The max number of unique web pages is up to 30, and as a rule, such platforms have multiple categories for content, a search or filter feature, custom integration with third-party services.
Who are they for?
Typically, big real estate companies, educational institutions, and other niches whose goal is to deliver a lot of content with the need for a sophisticated online presence.
The Intern Group is one of the largest internship providers in the world that partner with universities around the globe.
They reached out to us with a request to boost the conversion rate on their website, improve usability and create a fresh look.
The website has a lot of information on internships in different countries and different professional fields.
Each represents clear information on the internship nature, pricing, conditions, eligibility criteria, travel expenses etc.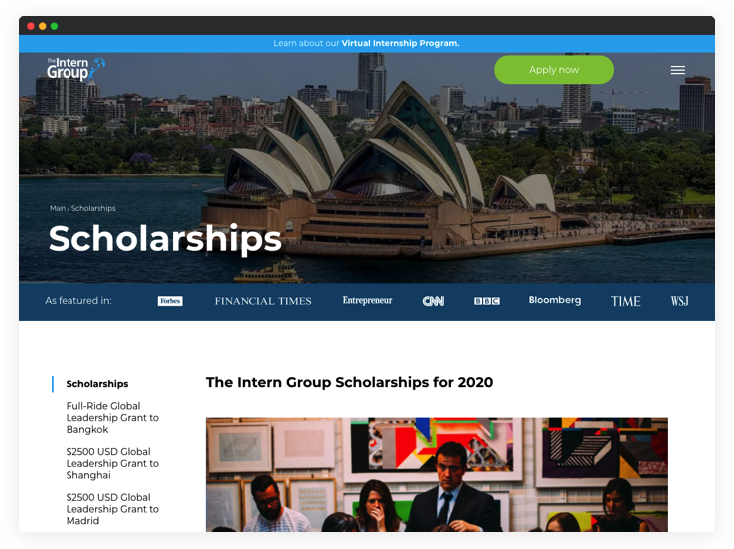 We collaborated with The Intern Group's stakeholders to elevate a new, mobile-optimised WordPress site before migrating content from the old one. 
Starting with UX audit, we moved on to redesign the website while maintaining the brand's identity and building it into a WordPress CMS with easy-to-use back-office for quick internship management.
A website is a client-facing part of the business.
Students submit internship inquiries and a particular representative should process them or schedule a call.
To achieve that, we integrated this WordPress website with a calendar called ScheduleOne for consultation booking and Salesforce CRM to store information about applicants.
As with business websites, we power the admin backend of corporate sites and portals with a page maker to efficiently distribute content and integrate custom third-party services.
The cost to build a corporate portal with WordPress that has custom integrations and functionality starts from £37,500.
Custom websites
What is specific to custom websites is a unique structure, super complex visual effects and animations, advanced UX interactions, functionality and e-commerce bells and whistles.
To build advanced functionality, we upgrade the native set of WordPress functions and code extra modules.
LuxuryBARED is a hotel reservation website catering to travellers looking for luxury holidays and exclusive destinations that we built with WordPress.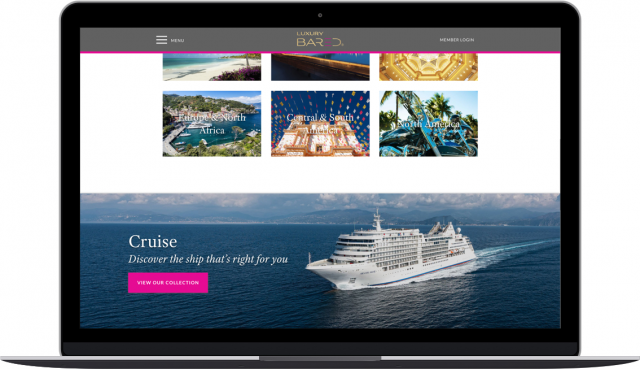 It's a genuinely custom WordPress solution that has a lot of functionality. Travellers can search and directly book through the website, order private car transfers, and have a dedicated travel director if signed up for a Platinum membership.
The greatest challenge we faced before taking up the project was to choose the right tool that will help us cost-effectively build a great robust website.
After careful consideration, we decided on WordPress.
The Homepage includes several blocks with hotels search, a collection of handpicked locations, cruise offerings, chauffeur service, and articles.
The search feature is straightforward, yet it provides not only available results but also the scores given by the LuxuryBARED team of professional reviews and visualises them on the map.
To implement the membership features, we've integrated Virtuoso, a platform providing expert advice and an unforgettable experience. 
Since it's hard to define the exact time and resources needed for elevating websites of this kind, our expert team provides clients with a ballpark estimate.
We base our activity on the time and material model, which means any alterations of the initial plan can be done effortlessly.
Cost of a fully custom WordPress website like LuxuryBARED starts from £69,000 and includes a range of services — from business analysis and UX design to actual development, project management, and on-going quality assurance.
The summary below will help you grasp the difference between various types of websites regarding features.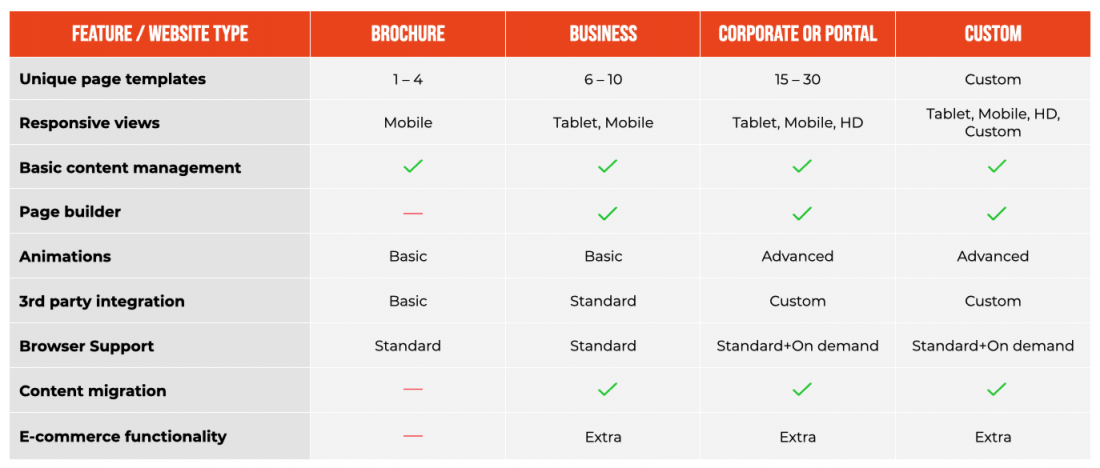 Summing up: what does a WordPress website cost?
brochure sites (landing pages) — from £5,250
business websites — from £16,500
big corporate portals — from £37,500
custom websites — from £69,000
For the best results, expect to invest your own time into the process. Our experience shows that the most successful projects happen when the client is involved, dedicated to providing feedback on time, attends meetings, answers emails and communicates their concerns to the team.
Developing premium WordPress sites: how we do it
Every other blog post on the pros and cons of WordPress says that it's first and foremost a blogging platform. Let us prove otherwise.
We've been doing custom WordPress development for startups and businesses and can safely say that it's very suitable for both.
Travel platforms, multi-blogging platforms, booking systems, design blogs are just a few types of websites we've built with WordPress.
Delivering custom WordPress solutions usually includes several stages: discovery and analysis, UX/UI design, development, testing, and launch.
Development and custom WordPress website cost by stage
Here's what the price may look like depending on both stage and type of the website you are building.
Business analysis. We dive deep into the peculiarities of your business, analyse competitors, user needs, tech limitations. Based on the results obtained, we create a roadmap that is a detailed plan of how we're going to achieve the overall project goal. Proper business analysis is typically required for bigger solutions like corporate and custom websites.
Cost: from £1,800
Web design (UX/UI). The key findings of the previous step allow us to create cost-effective prototypes that will further evolve into hi-quality visual presentations of all the website pages. Every design we create is based on the human-centred paradigm and follows cutting-edge industry trends.
Cost: £3,000 — £10,000+
WordPress development. All the screens and pages are prepared for development. Our designers create a style guide and specification for animations or other visual effects.  No matter either we're engineering a website from scratch or migrating the current database to a new platform, we always strive to meet budget estimates and deadlines, create conditions for transparent communication.
Cost: £4,000 — £64,000
Post-release support. Product consulting, on-going development, UX and UI improvements – we cover all these needs of yours after the product launch. Our target is to help you find and eliminate bottlenecks, extends the MVP functionality, upgrade website design.
Cost: estimated extra
If you choose us as your tech partner, you'll be receiving updates on the project progress regularly. After the initial call, we'll prepare an approximate estimate for your project that generally has the following cost components.
Cost to make a custom WordPress website – bottom line
While some may like WordPress, others may opt for a competitive product.
One thing that is undebatable – WordPress is a real one-size-fits-all tool suitable for both simple sites and sophisticated platforms:
It's perfect for aggressive content marketing.
You can integrate it with almost any system you need.
Forget about complicated changes, thanks to a convenient content management system.
Make it unique by developing a custom theme rather than purchasing an existing one (which will hardly look like what you've seen in its demo version).
If you're up to developing an online presence with WordPress and don't know which direction to go – a mass-market template or custom development, here's our advice. WordPress themes are suitable for those who are on a budget and don't want to make major changes to a predefined layout.
If your design and functionality requirements are more complex, we'd recommend looking into a more bespoke solution. We'd be glad to explain how we can put your plan into action.
Get in touch