The Intern Group
Global partnership portal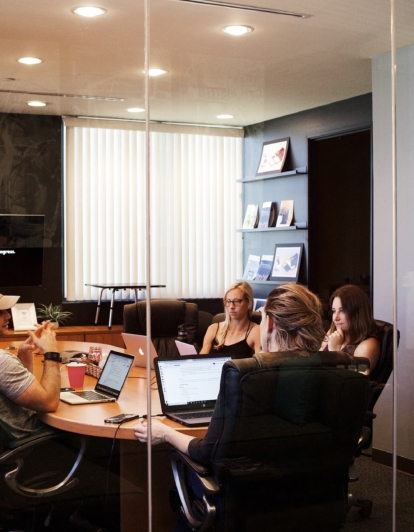 Education

Industry

Business directory

Type

UK

Country
The Intern Group is the largest global internship provider that partners with universities all over the world. Students can explore career fields and destinations, browse internship opportunities and apply right on the website. The alumni of The Intern Group work in such renowned companies as Google, Deloitte, IBM, Ernst & Young, Facebook.
The Intern Group reached out to us to recreate their website in order to enhance usability and improve conversion rate. The average time per visit was only 2 minutes, which is quite low for a website with so much information to explore. First, we did a UX audit to highlight the most critical parts and then moved on to the redesign.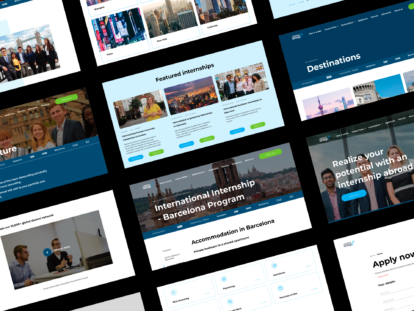 DESIGN
and development
The nature of The Intern Group's business suggests that they deal with a lot of information which they provide to students who search for internship opportunities abroad:
destinations,
fields,
conditions,
pricing,
details on housing,
eligibility criteria etc.
Even though the homepage looked quite good, the pages with the key information that people would look for, were very hard to scan. The text was too wide for comfortable reading and the information wasn't structured in a convenient way. So, after auditing the existing version of the site, we assumed that our main focus should be the internship destination page and the individual internship page.
To tackle the need to provide a massive amount of information almost on every page, we decided to fix the position of the "menu" on the left side while keeping the content to the right scrollable.
This way, a potential client can see what other sections are available and switch between them as needed. The overall length of the page is smaller, whereas the critical details are highlighted or presented in a visually attractive way: icons, videos, tables.
Icons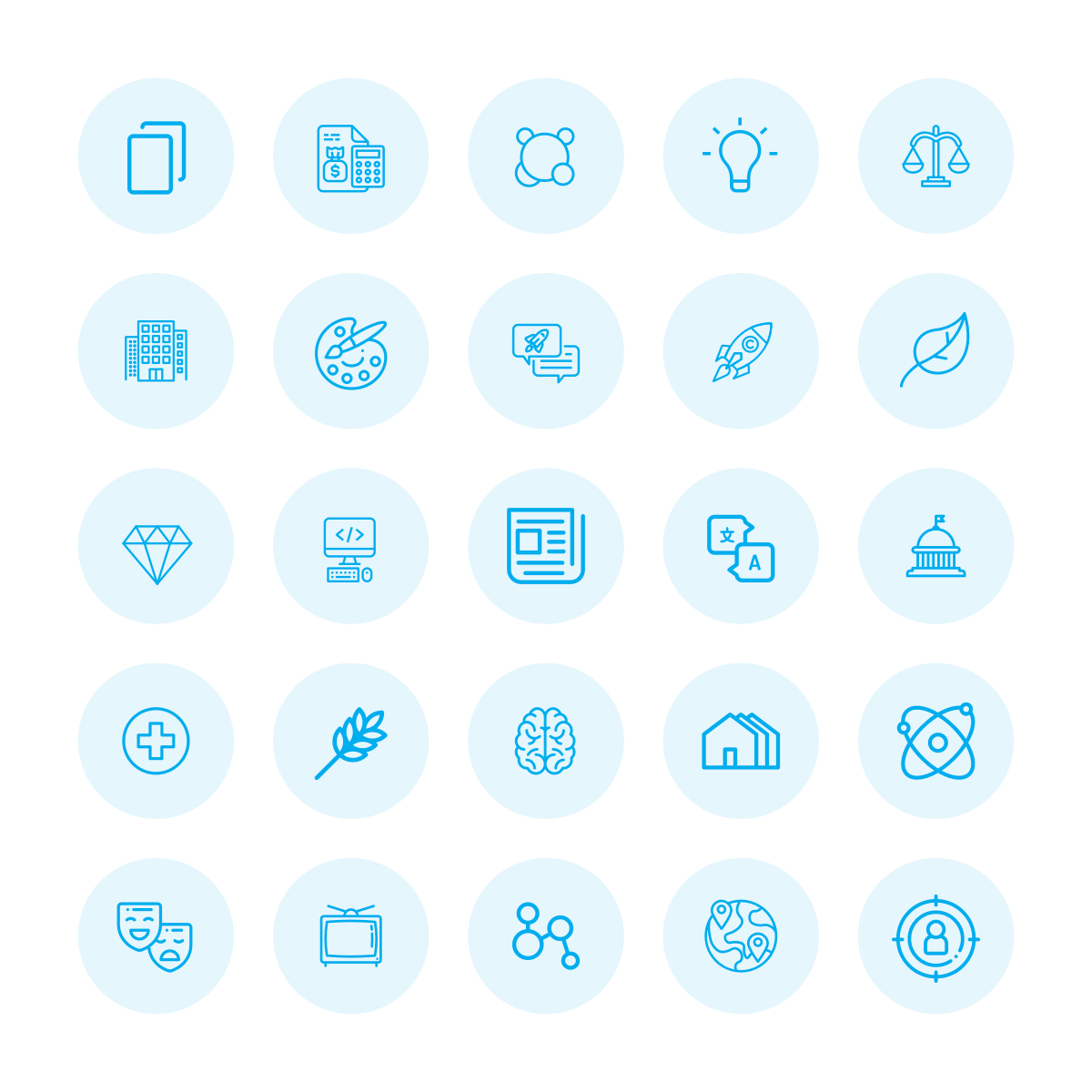 Tables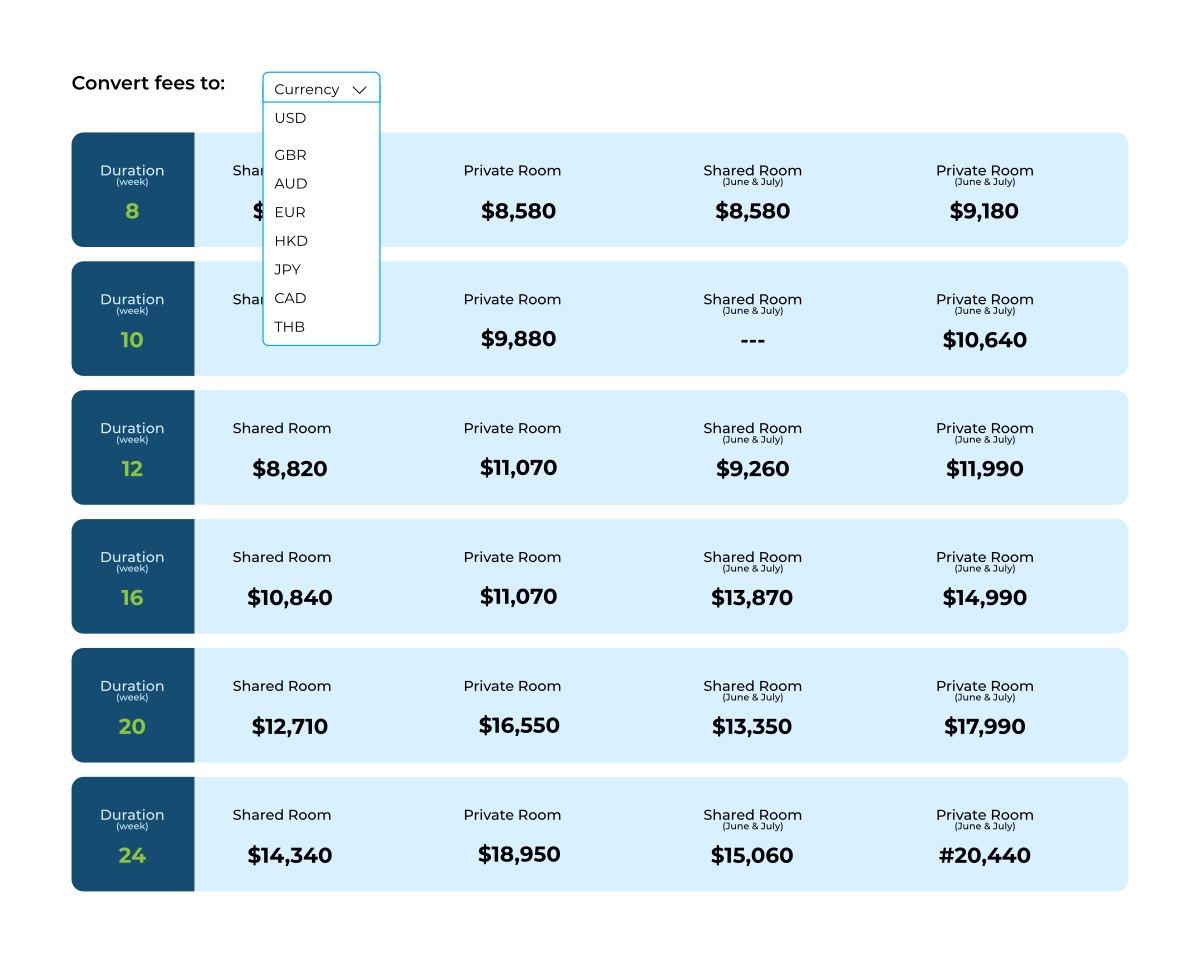 The ultimate goal of the website is to receive applications from potential interns and process them further.
In order not to distract people from filling out the form, we used the approach that is often used for checkout on e-commerce websites. They hide all irrelevant information like main menu or footer and leave only the logo and the actual form, plus a few links to provide support.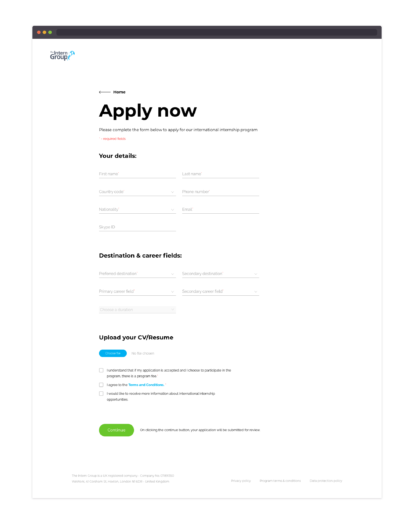 We reworked the user path and made the homepage cleaner, showing how the internships work and where to start.
The internship pages are integrated with the calendars of designated managers via ScheduleOne so that students get in touch with relevant personnel to book a consultation. All activity on the website is passed over to Salesforce CRM to store information about applicants.
WordPress
JavaScript
ScheduleOne
Salesforce
With the new website that has a fresh look and convenient content management from the admin panel, The Intern Group has started a new chapter in their work and got the bounce rate significantly decreased.