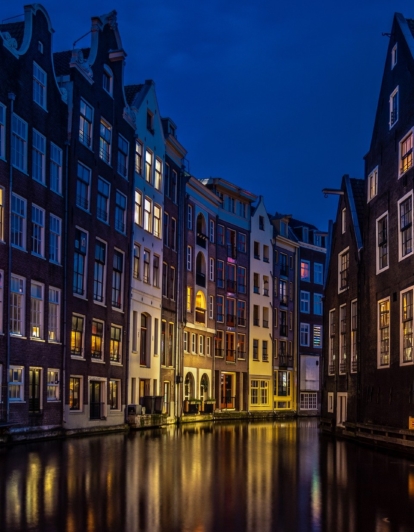 Netherlands

Country

Public safety

Industry

Digital product website

Type
Silo35 is a team of strategists, project managers and designers who created Focus – a platform that helps organisations effectively communicate and address their biggest challenges regarding building safety, risks, accident prevention and infrastructure management. We built a responsive WordPress website to help promote the platform.
Industry section shows the business domains where the solution created by Silo35 will bring the most benefit. It takes a visitor to a dedicated industry page where they can read more about features of various types of organisations.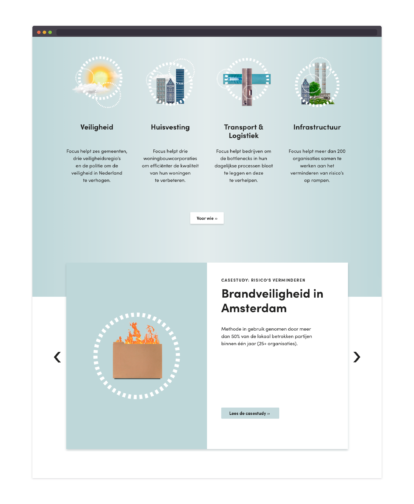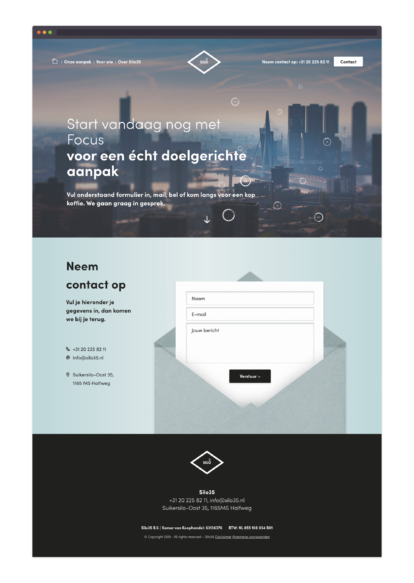 WordPress
JavaScript
Responsive layout