Tech report
on crowdfunding platforms 2021
Second in our series, this tech report on the crowdfunding platforms from the EU and the UK provides unique insight into how alternative finance businesses use technology and what challenges they face.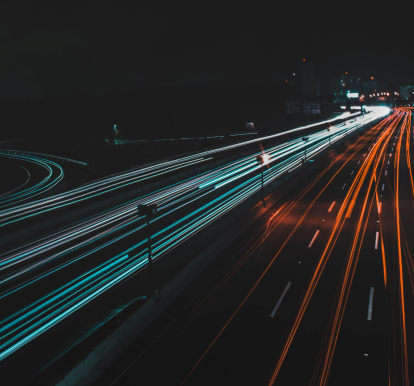 This time, we went deeper into payment reconciliation and user identity verification at crowdfunding platforms. Besides,  we touched base on blockchain, sustainability and customer acquisition challenges.
What's inside
detailed overview of platforms by business model, user types, and sectors;
analysis of regulatory authorisation and its relation to crowdfunding platform type and country of operation;
overview of software used by platforms;
client money management and KYC verification;
sustainability practices implemented by platforms;
marketing challenges from customer acquisition to regulatory compliance;
advanced features, blockchain usage and tech challenges.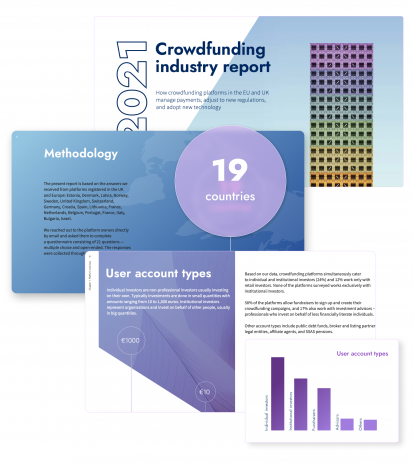 What's unique
There are plenty of reports analysing the crowdfunding industry from many angles; however, none of those reports investigates the technical aspect of running a crowdfunding platform.
Crowdfunding and alternative finance platforms are fintechs, and technology is what drives them forward and makes financing accessible to a broader audience.
The data we gathered about crowdfunding tech will help platforms see where they can do better and hint technology providers where they can help better.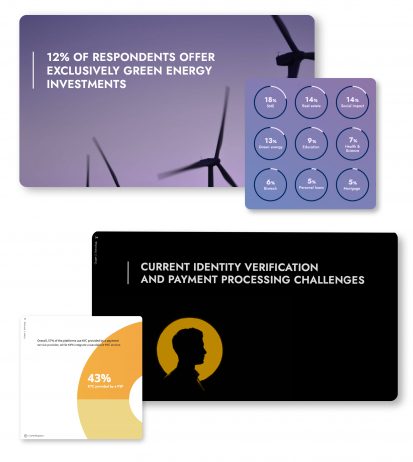 Download
crowdfunding tech report 2021
Leave your email, and we will send you the link to download the full report immediately.
Nice!
The link is in your mailbox, make sure to check the Promotions tab if you use Gmail :)