Today is the first day of a private token sale at Agent Mile – the world's first decentralised leasing platform for commercial real estate leasing. We're involved in this project as tech advisers and are very thrilled since it's an exciting and challenging undertaking. Let me tell you more about the functionality and technology behind it because it's beyond cool!
Recent reports by JLL about the commercial real estate market growth are outstanding.
In 2018, experts predict the investment volumes to reach around US$600 billion.
At the same time, the commercial real estate industry adopts new technology quite slowly, and the most pressing issues are data sharing, inefficient cash flow management, and real-time performance data.
An overview of tools shows that blockchain has its room in the sun, and implementing new technology to support the business process is a number one priority for the key players in the industry.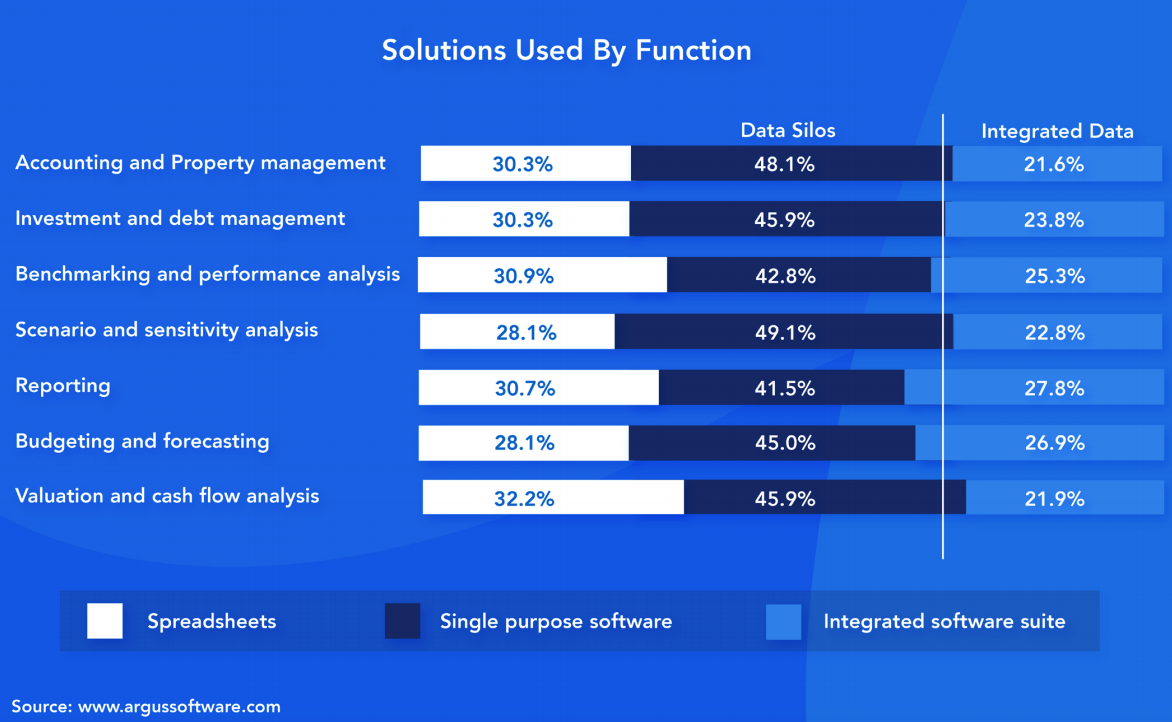 AgentMile Overview
AgentMile was founded in September 2015. It's more than 1,000 of real estate professionals who have already launched two real estate startups – AgentDrive for real estate marketing and advertising and AgentGrow for building beautiful real estate websites.
The company found a market gap in the real estate niche and decided to focus on commercial real estate rather than residential: factories, plants, warehouses, hotels and resorts, office spaces, shopping malls, restaurants etc.
Investing in the commercial real estate is tricky as investors need to have more experience, knowledge, and capital. But on the other hand, it provides a better income in the long run if compared to the residential sector.
It also allows diversifying the investment portfolio, having fewer risks and better predictability.
So how it works?
AgentMile Features
AgentMile provides commercial real estate brokers with a smooth and fast property search tool, simplifies cash and flow management, and facilitates in building connected real estate markets globally.
It looks like this in a nutshell: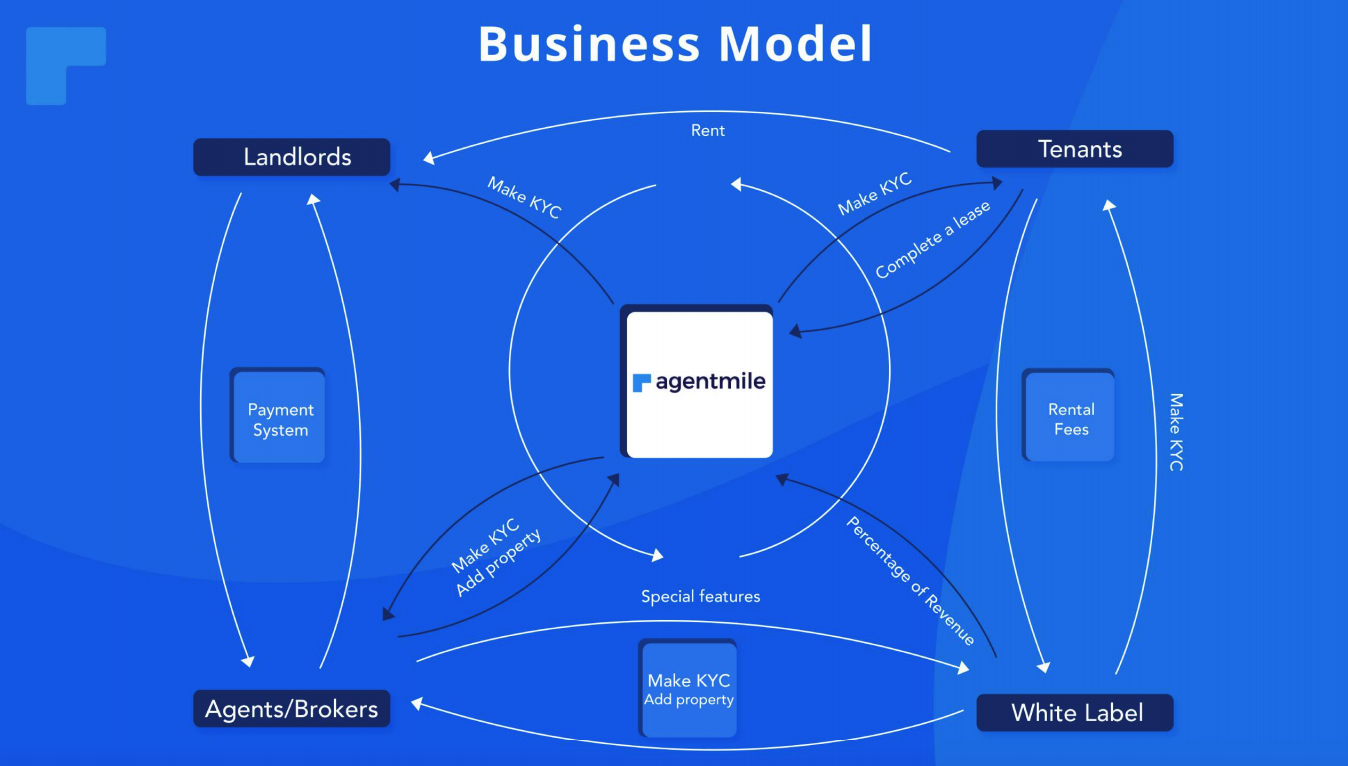 What else?
Upfront due diligence and a disintermediation opportunity.
Property/cash flow management.
Data sharing across the industry.
Multi-party agreements.
Property leasing smart contracts.
Payment platform.
Real-time analytics.
iOS and Android mobile apps for tenants.
iOS and Android mobile apps for brokers.
Access to international listings.
Marketing automation.
Complex decision-making powered by AI and blockchain.
Granular visualisation of commercial properties by VR.
Customer Relationship Management (CRM).
Open APIs for third-party integrations.
All things tech
AgentMile consists of three main parts:
Front-end part for landlords and tenants.
A microservices-based core that runs the platform and connects the front-end part with blockchain.
Blockchain and smart contracts.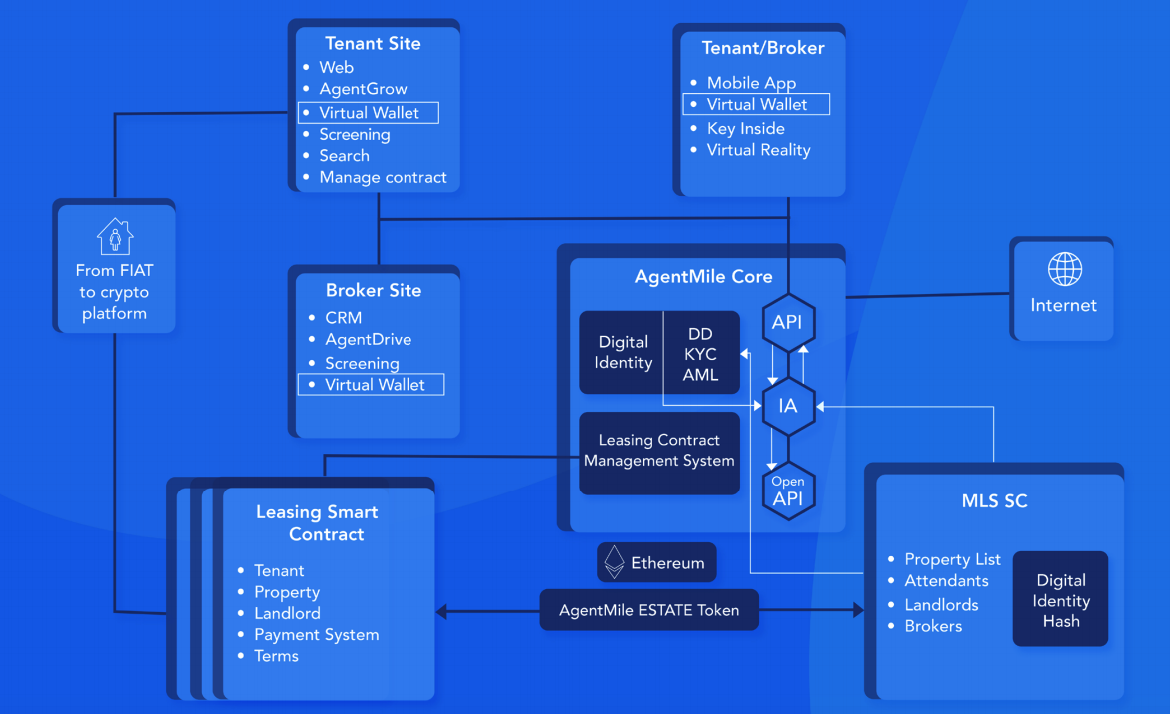 User wallets work directly with Ethereum blockchain with an Ethereum address created for every new user.
The private keys for the Ethereum addresses will be stored in the user wallets thus limiting the access.
Basically, if the key is ever lost, only the user can restore it. Security redefined, huh?
AgentMile offers several types of roles to select during the registration process:
agent;
broker;
property manager;
investor;
landlord;
tenant.
The User Digital Identity is encrypted, and the access is only granted to those people who meet certain conditions.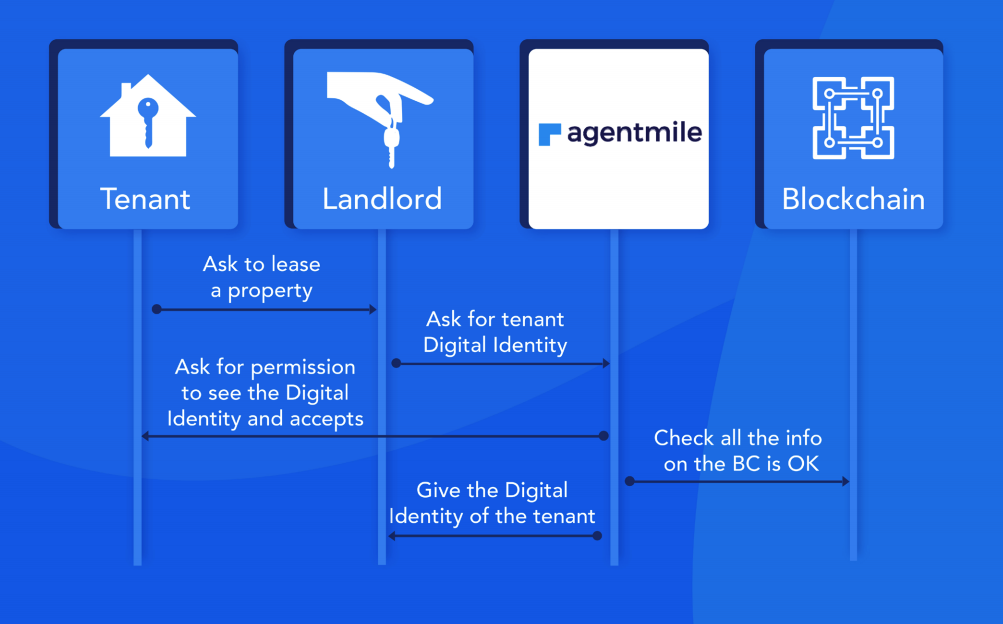 On a final note
We hope the token sale will be smooth sailing, and this great platform will go into development real soon.
If you're as thrilled as us, share your thoughts in the comment section or reach out to us to discuss how we can help you build something revolutionary too!