We're talking about real things, progressive web apps or PWAs, announced by Google two years ago.
Let's start at the very beginning.
What does a Progressive Web Application mean for e-commerce?
A PWA, in simple terms, is a website built with all the traditional achievements in web development, yet capable of functioning as an app.
Recent developments of web browsers, cache and push-interfaces allow users to add sites to the home screen, receive pop-up messages and even work without Internet access.
The heart of PWAs is the combo of the feature-rich nature of apps and the broad web audience.
As mobile phones remain the primary source of traffic nowadays, particularly for e-stores, PWAs may appear to be an excellent solution for merchants expecting more conversions.
When to develop a PWA for e-commerce?
you're on a tight budget and don't have enough resources to build a native application;
you have a little time-to-market;
your e-commerce startup or business is small in scope;
you're more geared towards Android users than iOS fans;
you've noticed that conversion rates on your websites have decreased;
you'd like to deliver a better browsing experience for mobile users;
your unique selling point is instant service;
you're planning to redesign your e-commerce store, or you've already done this.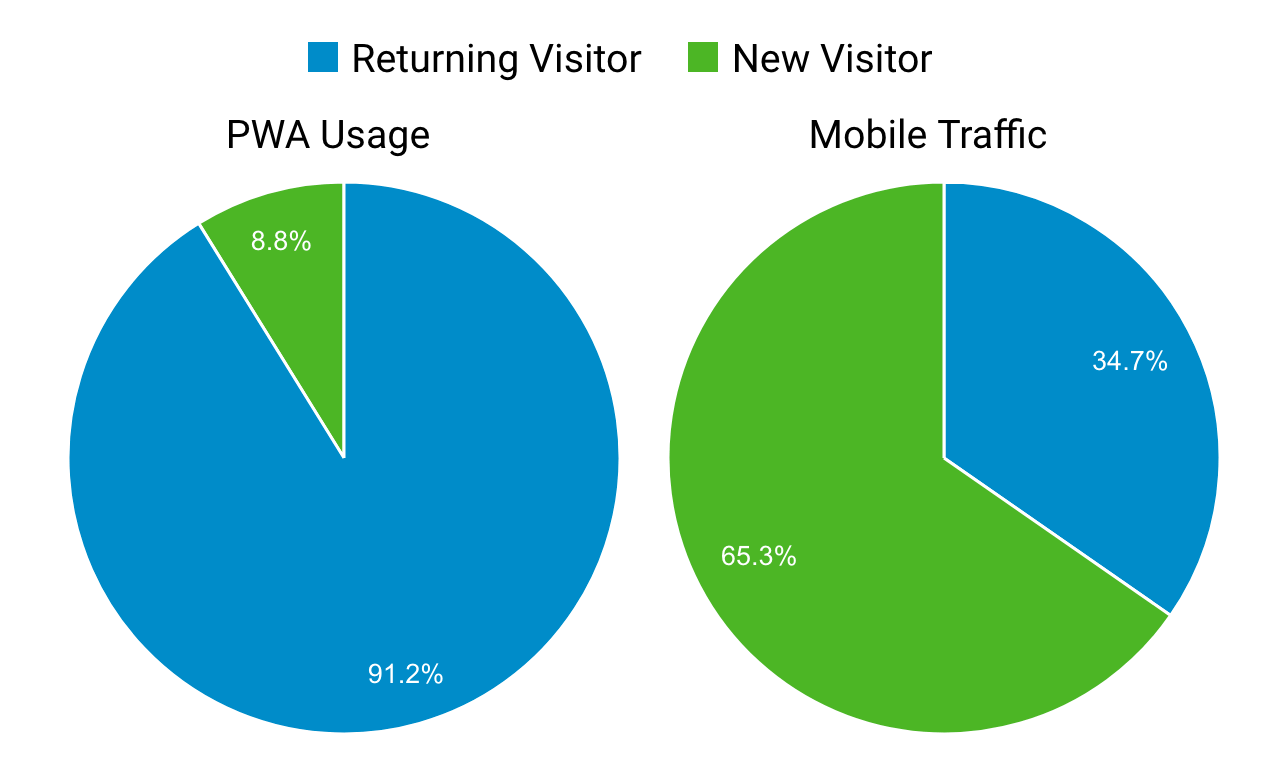 How are PWAs different from websites and native apps?
There is a false opinion that responsiveness is the only thing an e-commerce website needs.
Unfortunately, in many cases, it won't suffice.
Of course, responsive websites satisfy users' needs for flexibility and flawless work across all gadgets, however, these sites fail to meet people's hopes when it comes to fast loading and new updates.
PWAs can be downloaded via any of the browsers and installed on any device regardless of the screen size and other specifications.
Besides, guests are offered to install a PWA when they go on a site for the second time.
In general, sites are designed for informative purposes, whereas progressive apps are for simplifying tasks and solving problems.
As purchasing can be considered as a task, PWAs can be an excellent tool to accomplish it.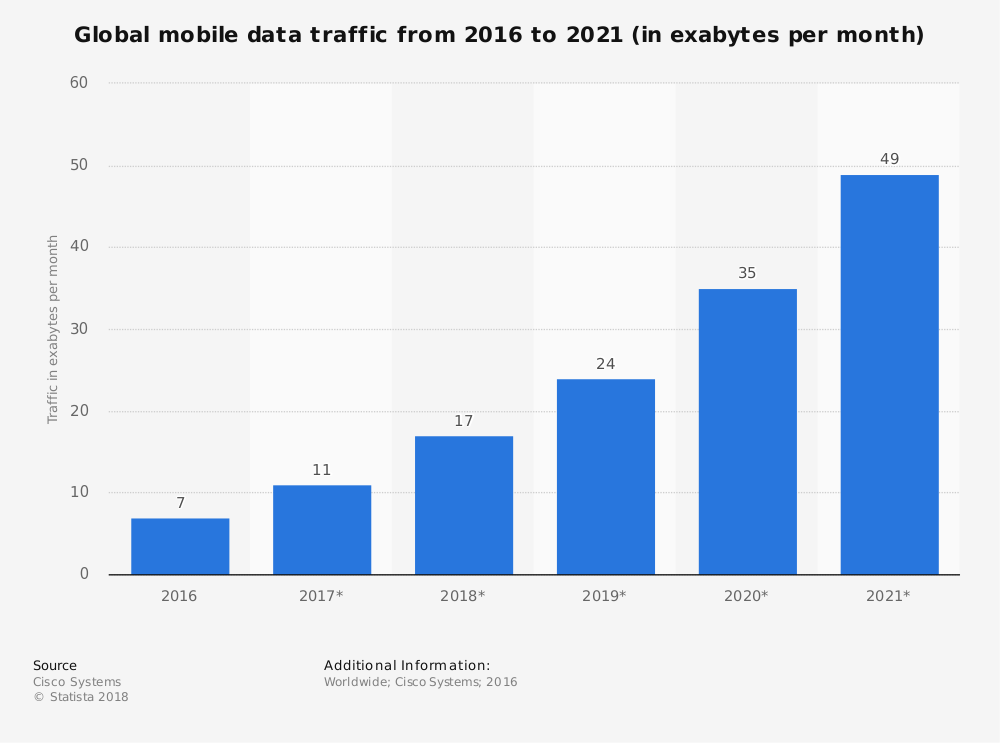 Unlike websites or native apps, PWAs are much easier and quicker to develop.
There is no need for APIs with backward compatibility.
In contrast to conventional apps, users launch the same version of a website.
Likewise, no app marketplace is needed to gain access to a PWA.
Retailers tend to utilise native apps when the number of visits to a website is below their expectations.
Being extremely pricey and labour-consuming to create and run, native apps attract a smaller audience.
A recent survey shows that users spend more than 70% of their time on three of their favourite apps.
Thus, most of the apps risk being overlooked and only bring their developers losses.
This proves the fact that retailers had better concentrate on transforming their websites into PWAs rather than making them more adaptive or turning to native apps.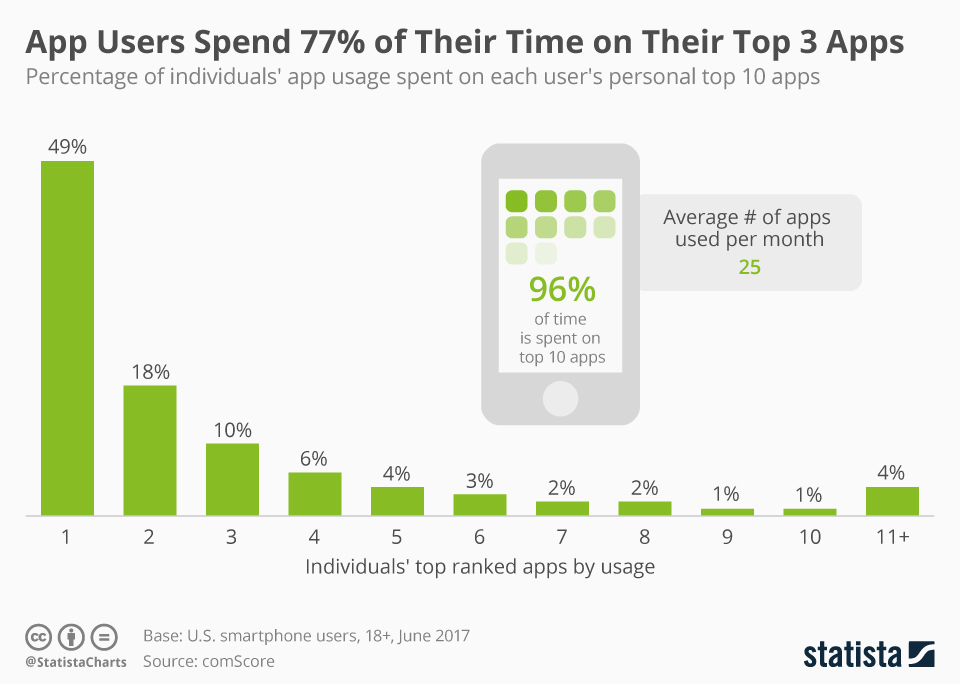 Before choosing an option, check out the full comparison of a responsive website, native app, and progressive web app for e-commerce.
Websites vs native apps vs PWAs
| | | | |
| --- | --- | --- | --- |
| | Website | Native app | PWA |
| Offline mode | No | Yes | Yes |
| Cross-platform capability | Yes | Yes | No |
| Push notifications | No | Yes | Yes |
| Mobile-friendly design | Yes | Yes | Yes |
| Availability on a marketplace | No | Yes | No |
| The necessity to be downloaded and installed | No | Yes | No |
| Cost of development | Varies from low to high | High | Medium |
| SEO-friendly | Yes | No | Yes |
| Sharing feature | Yes | No | Yes |
| Complexity | Varies from low to high | High | Medium |
| Security | Varies from low to high | High | Varies from low to high |
| Synchronisation with a device | No | Yes | No |
| The ability to be added to the Home screen | No | Yes | Yes |
| Device battery drainage | Medium | Medium |  High |
The features a PWA must possess
Google has developed a checklist with the requirements for progressive web applications to satisfy:
HTTPs – to secure the data transferred between a browser and a website.
Offline mode – to enable guests to surf a website without Internet access.
Push messaging – to deliver the information to clients without requests on it.
Main screen icons – to add a PWA to the start screen for fast access.
Browser compatibility – to provide clients with optimal experience across all existing browsers.
Flexibility – to make sure that pages of your website display correctly on tablets and smartphones.
The examples of progressive web apps in e-commerce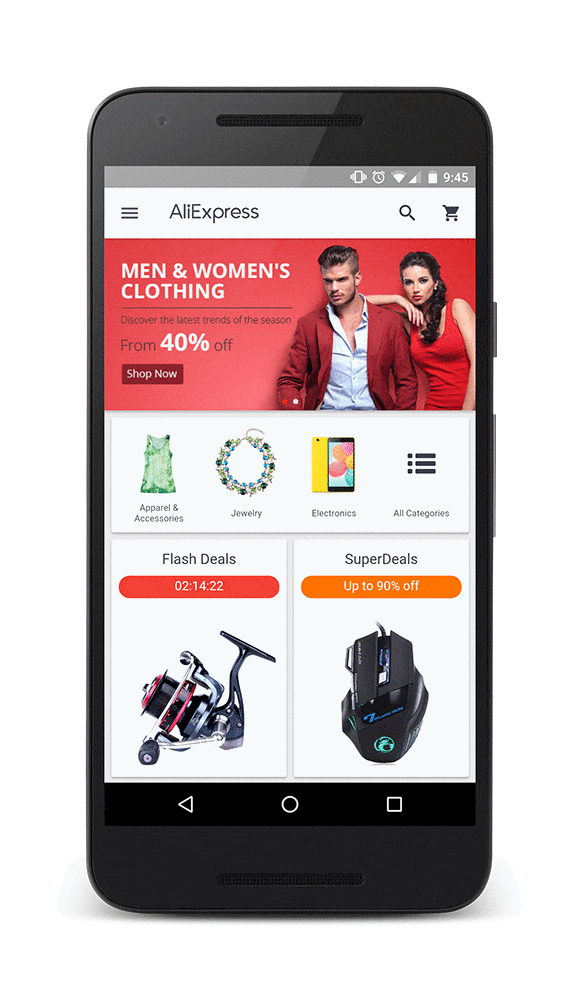 After launching a progressive web application, AliExpress managed to increase its conversion rate by 104%, doubled the number of pages visited per user during a session and increased the time of each session by 74%.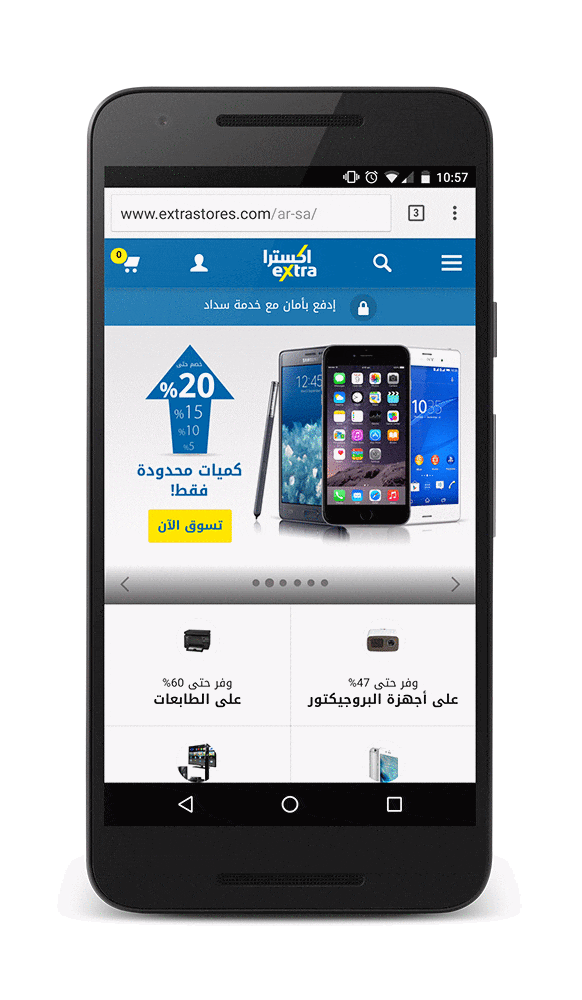 Thanks to its new PWA, the company was able to boost its sales by 100%, get a 12% click-through rate and quadruple user return visits.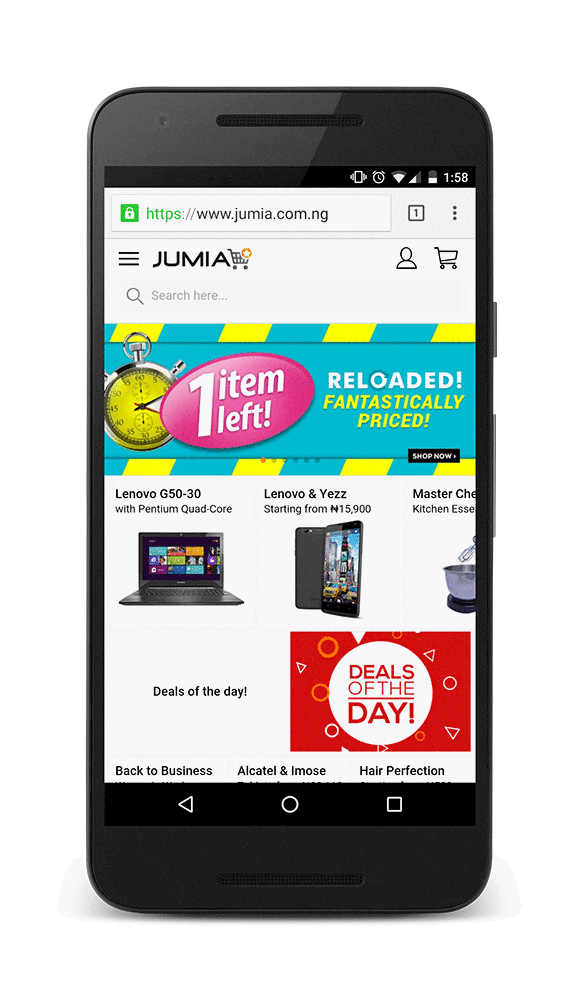 Push notifications sent via Jumia's new application increased the conversion rate by 9 times.
As a result, the online store got 38% higher open rate, decreased the number of abandoned carts by 7.85% compared to 4.5% for their native app.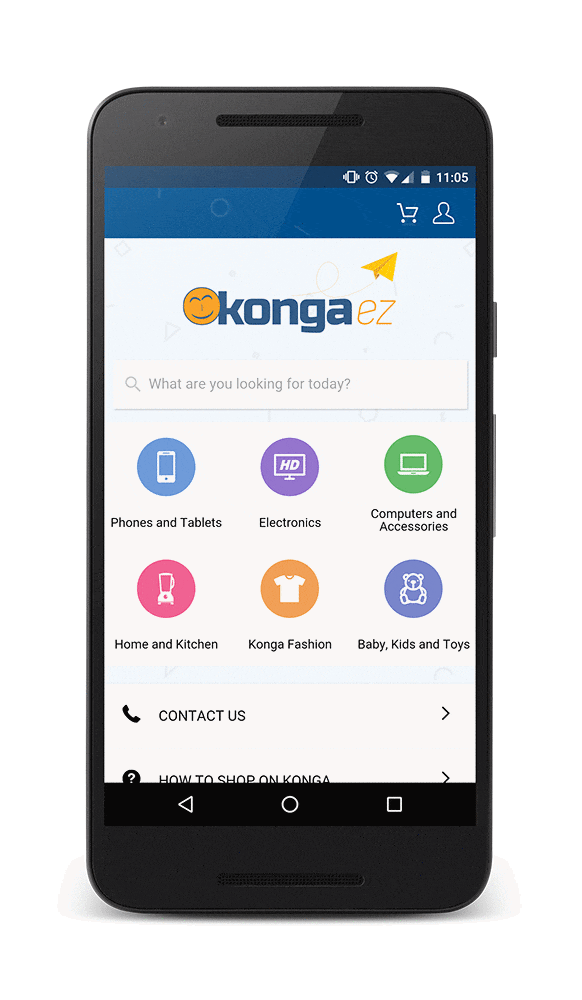 This e-commerce company made a significant increase in speeding up page loads and cutting data usage, having launched its new application.
How PWA can help e-commerce: merits and limitations
The case studies mentioned above demonstrate the better efficiency of new apps in contrast to the usual websites and applications.
Let's dive deeper into the benefits of progressive web apps for e-commerce startups.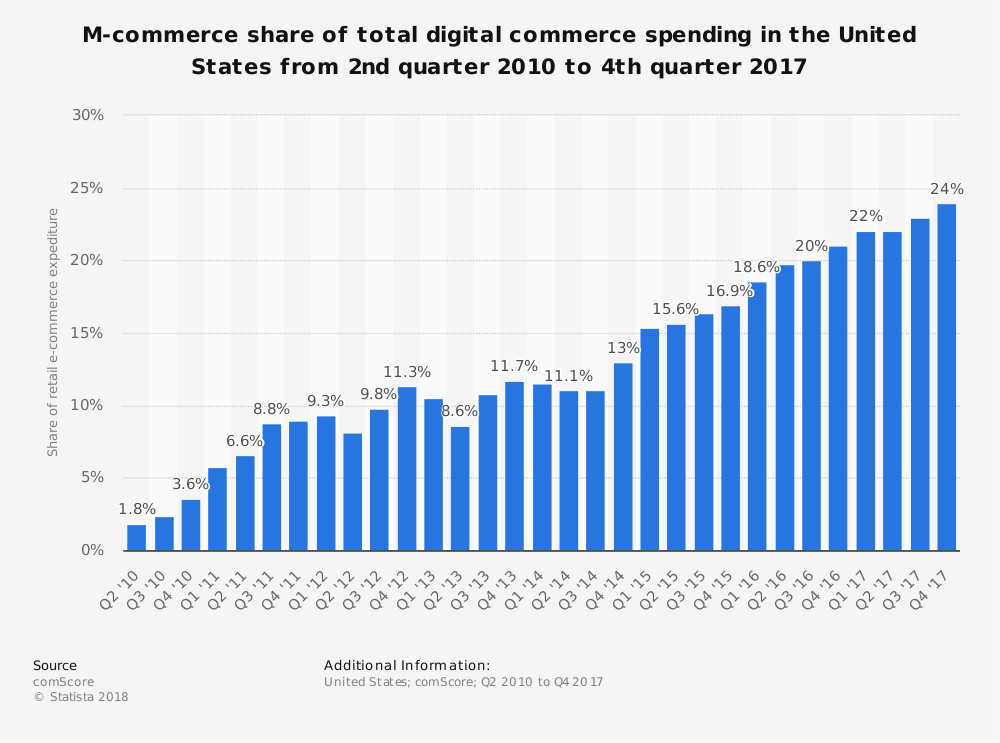 Advantages of progressive web apps
1. High speed
The speed of the response is crucial for the web audience.
Everyone wants to get a website's content displayed instantly with no delays and alerts like "please wait, the page is loading.
More than half of users leave a website if a page doesn't load in 3 seconds.
The way PWAs deal with cache helps them avoid troublesome interactions and poor website performances.
How do they do that?
Progressive apps save the structure of a website's layout and reproduce it in a browser upon a user's request.
It saves vital seconds and makes the only pleasant impression of visiting a website.
To build a user-friendly interface for your app, you need the size of all your file pages to be less than 1 Mb and have them up and running in less than 5 seconds.
Web applications can be successfully combined with AMPs (Accelerated Mobile Pages), the alternative to landing pages, yet considerably lighter.
It also enhances the speed pages load.
2. Flexibility
Other benefits of PWA, which may influence your choice, are flexibility and responsiveness.
Undoubtedly, progressive applications must have responsive layouts.
No matter what device the client is using, the layout of your website should adapt to its size and resolution.
Bespoke user experience triggers online sales and makes buyers return to you again and again.
Flexibility goes hand in hand with the mobile-first approach based on identifying the preferences of the mobile audience.
The sites with a truly mobile-first design have more chances to grab users' attention and keep them engaged.
 3. Offline mode
One of the key advantages of PWAs is its autonomous functionality.
Users will have access to your shop wherever they're and whenever they want, e.g. on a plane, on a bus, on the subway.
It's very convenient, especially when there is a weak wifi signal, or the Internet conditions are very poor and intermittent.
By using cache API and special scripts, applications can repeat the components of the layouts stored in the browser cache. It makes buyers happy and pleased.
4. Secure payments
Security is among essential PWA benefits for e-commerce enterprises.
There is no wonder that people love the idea of mobile shopping.
However, obtrusive and tedious check-out procedures may prevent them from completing a purchase and abandon their carts.
Thanks to Payment Request API integrated into a browser, shoppers can enjoy fast and secure payments.
The cool thing about this payment technique is that there are no check-out forms, which lets clients complete their purchases instantly.
5. Alerts and notifications
For re-engaging customers, PWAs use notifications just like other apps do.
Push messaging inform users about the changes and developments of a website.
Users don't need to open a browser, and unlike emails, push messages are not annoying.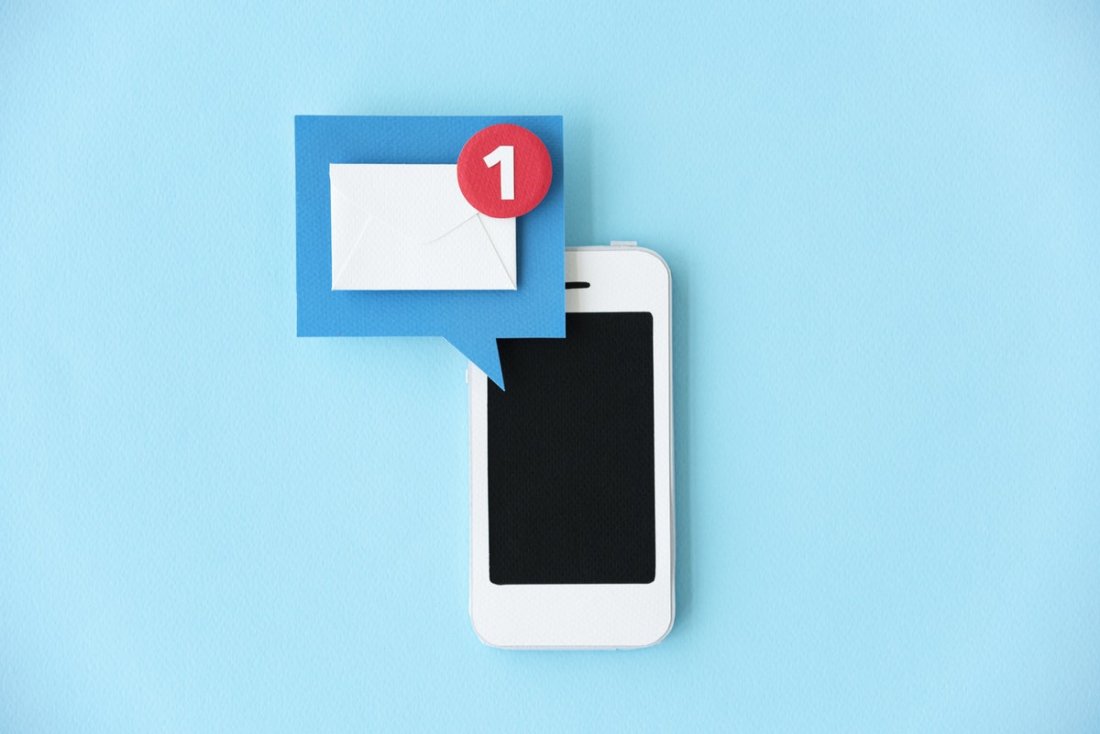 What's more, push alerts are more likely to gain users' attention comparing with emails.
It is another advantage of using progressive web applications for e-commerce websites.
This allows sellers to notify their clientele about new goods and services, special offers, gifts, and discounts.
We nearly forgot to say that progressive apps have a great feature of being added to the main screen.
Smartphone users can just add an icon to their start screens to get easier access to an app.
Did you know our website is a PWA too? Try installing it on your mobile device to check out how PWAs work or drop us a line, and we'll tell you more.
Get in touch
6. Cheap and fast development
This is exactly what can tip the scale to the PWA e-commerce app development.
Building native apps from scratch require certain technologies for both platforms – Java/Kotlin for Android and Objective-C/Swift for iOS.
For creating a PWA, all that is needed is HTML, CSS, and JavaScript.
Besides, to be accepted by the reviewers of both marketplaces, your e-commerce app should meet specific requirements.
If you focus on two target groups using devices with different operating systems, be ready to duplicate your efforts in terms of time, money, and people.
Although you may choose the path of cross-platform development to simplify the process – there are special frameworks like React Native or NativeScript.
Otherwise, you may lose a part of your clientele.
7. SEO
The beauty of progressive applications is that they have URLs and therefore, can be indexed by Google.
Also, progressive apps provide the analytics of users' actions and behavioural patterns to search engines, whereas native apps can't do that.
To make your PWA more SEO-friendly, you can:
make your PWA directly linkable;
use only clean URLs;
set one of your pages as canonical;
create a responsive design;
add new features incrementally;
check cross-browser compatibility;
optimise the loading speed.
Challenges of PWAs for e-commerce
Despite all the advantages of PWAs for e-commerce projects, they are not without limitations that one should take into account.
As PWAs refers to both applications and websites, they're a bit more challenging to design and run. PWAs are designed with solid knowledge of app architecture and high requirements for web design and coding.
The point is that PWAs are a relatively new mobile technology, and there are not so many "out-of-the-box solutions. Those who dare to take a risk will become pioneers of the industry.
PWAs are not as popular as responsive websites and native applications, which means it makes take you some time to reach out to the end-user;
Unlike native apps, progressive applications usually don't have access to users' data such as their media, contacts, social profiles and other things;
As PWAs are only half applications, their functionality, and thus opportunities are limited;
Since PWAs are not presented on marketplaces, there is a risk that your product will get lost;
Being crucial for PWAs, caching arises a lot of issues; for instance, the balance between the performance of a website and its usability. Moreover, fast "booting requires intricate mobile technologies and is not as easy to achieve as it seems to be.
Good news is that progressive web apps are now available on iOS as well as on Android.
Although, even a couple of years, Apple didn't intend to refer to PWAs.
Earlier only Chrome and Opera dealt with the apps, whereas Firefox and Microsoft committed to start using this format later.
The lesson to take away
Certainly, this given of pros and cons of PWAs for e-commerce sites is not full.
You, as a business owner, may find other strengths and weaknesses of this technology for your business.
Progressive web applications are forward-looking and may soon generate competition to conventional mobile technologies.
Their ability to work on any gadget with limited functionality and extend their potential on advanced devices is their competitive edge.
Furthermore, there is no need to load an app several times on each device. Today, it's enough for a user to visit a site twice to get a suggestion to install a PWA.
With a growing number of merchants using the advantages of PWAs for their campaigns, it will be hard to stand out.
So, if you're hesitating whether or not to build a PWA for your online shop, get in touch with us and we'd be happy to tell you more!