The wide usage of artificial intelligence (AI) has fostered the appearance of chatbots, a new form of automated customer service.
Using AI chatbots for e-commerce helps online businesses interact with buyers and give immediate assistance.
They can be easily integrated into multiple social networks and online stores.
Messenger bots are computer programs or apps initiating a conversation with clients in real time.
A chatbot is based on AI and thus can easily define customers' wants and preferences to offer personalised shopping solutions.
Since the technology is developing rapidly, the technical aspect of virtual helpers is becoming far more sophisticated.
Today chatbots can talk to visitors as well as guide them around a website, deal with inquiries and provide tech support.
The features of chatbots
bots are activated only when a client asks a question or makes a request;
chatbots are intuitive and non-obtrusive, which makes interactions comfortable;
the response time is short and predefined;
if a bot can't cope with a request, a human assistant is always ready to address the issue.
Messenger bots are built to give buyers advice on purchasing, assist them in making orders, and help to solve their issues.
If you are planning to create your messenger bot, you should be aware of how e-commerce chatbots can help your business.
Check out the advantages of chatbots for e-commerce below.
Benefits of Using Chatbots For e-commerce Businesses
Why do you need to use e-commerce chatbots?
Giving Recommendations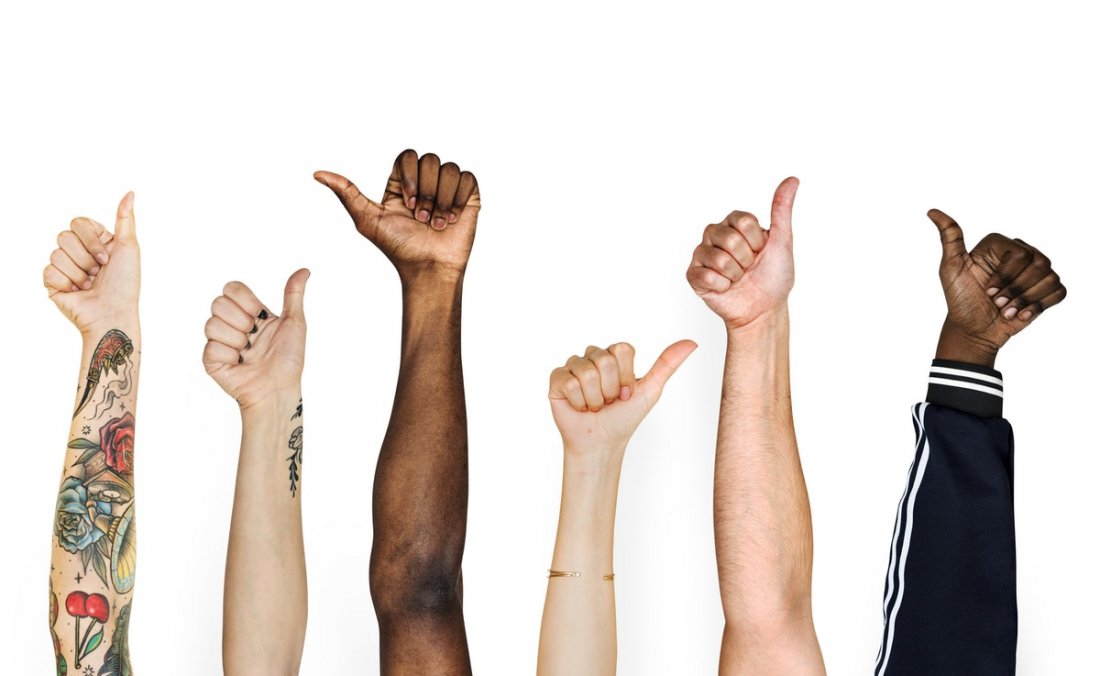 Given that chatbots have AI at their core, they mimic humans' cognitive activity, in particular, thinking, analysing and decision-making.
However, this is not the most surprising thing about them.
What is amazing is that these small features can constantly learn and, thus, improve their functions.
The customer is eager to get a response quickly and make a purchase with little effort.
Chatbots do their job just perfectly when it comes to professional customer service.
They base their recommendations on the history of similar requests and give essential tips.
Moreover, machine learning technology enables chatbots to harness advanced forms of information such as uploaded pictures, photos, and screenshots.
Since data analysis methods are advancing beyond the imagination, investing in chatbots may sound like the right decision any e-commerce enterprise should take.
Tracking Information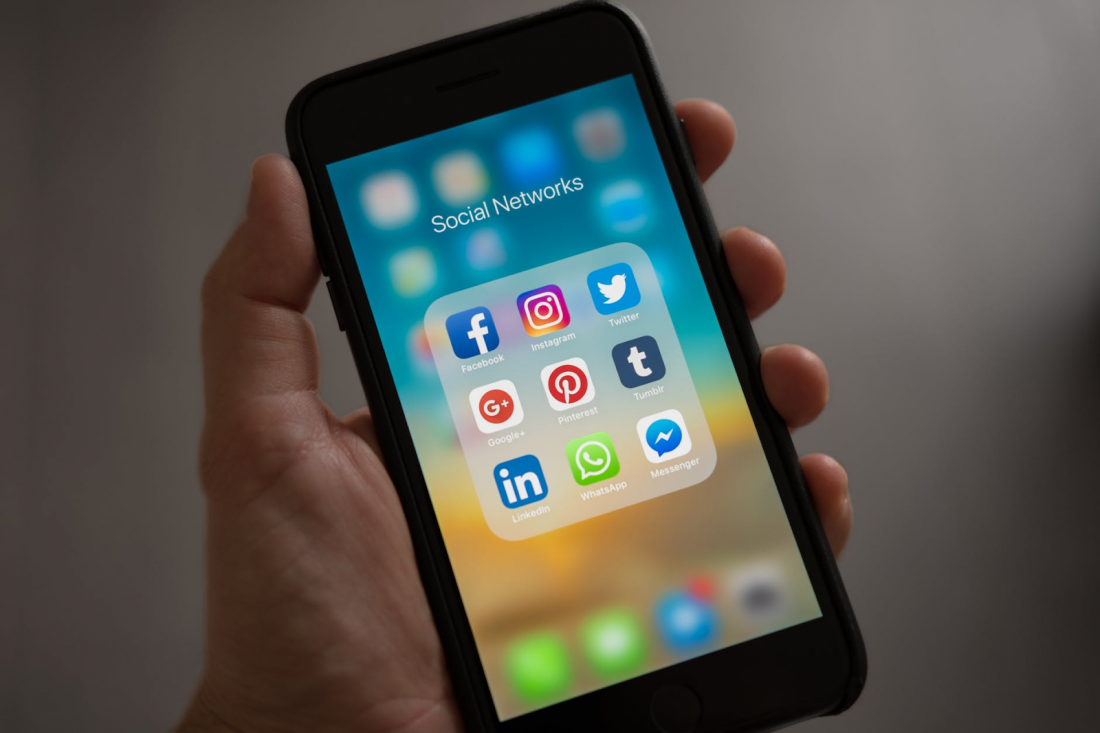 Everyone wants to be informed of their order status.
E-commerce messengers allow customers to track their parcels all along their way.
You can see the current location of your item and check the estimated time of its delivery.
Sometimes the information is sent directly to users via messengers in social nets or can be viewed by logging into personal accounts.
Users feel more valuable to the company when they receive personal messages.
Online Marketing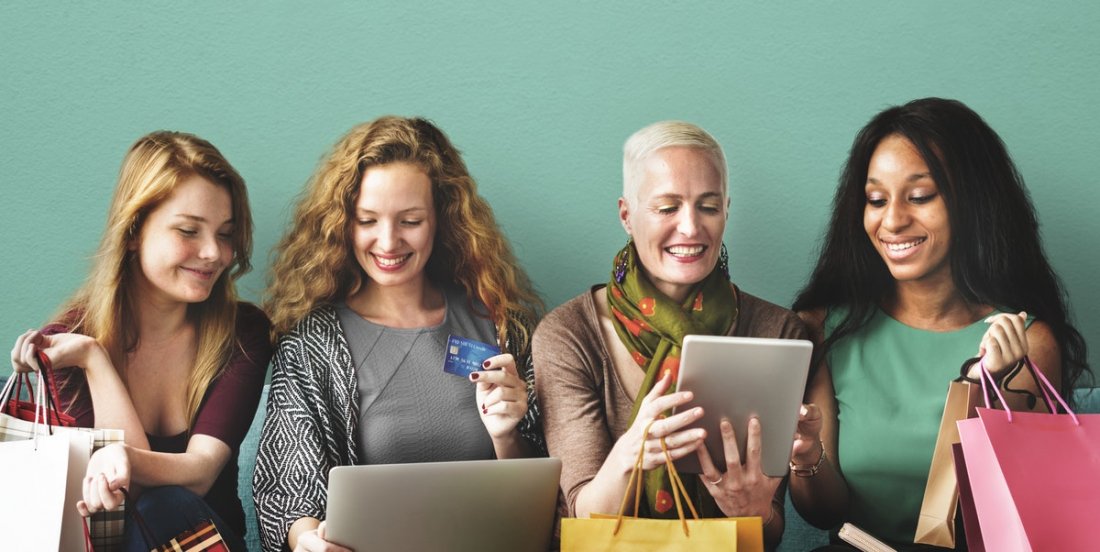 Bots, messengers, and interactive client support systems can perfectly serve the purposes of online marketing.
Just like it works through one-on-one human conversation, intelligent helpers can remind shoppers about their recent purchases, recommend products, feature new items and compare goods and services.
Thanks to interactive chatbots, every method of digital marketing and promotion (upselling, cross-selling and remarketing) is possible.
Mass Mailing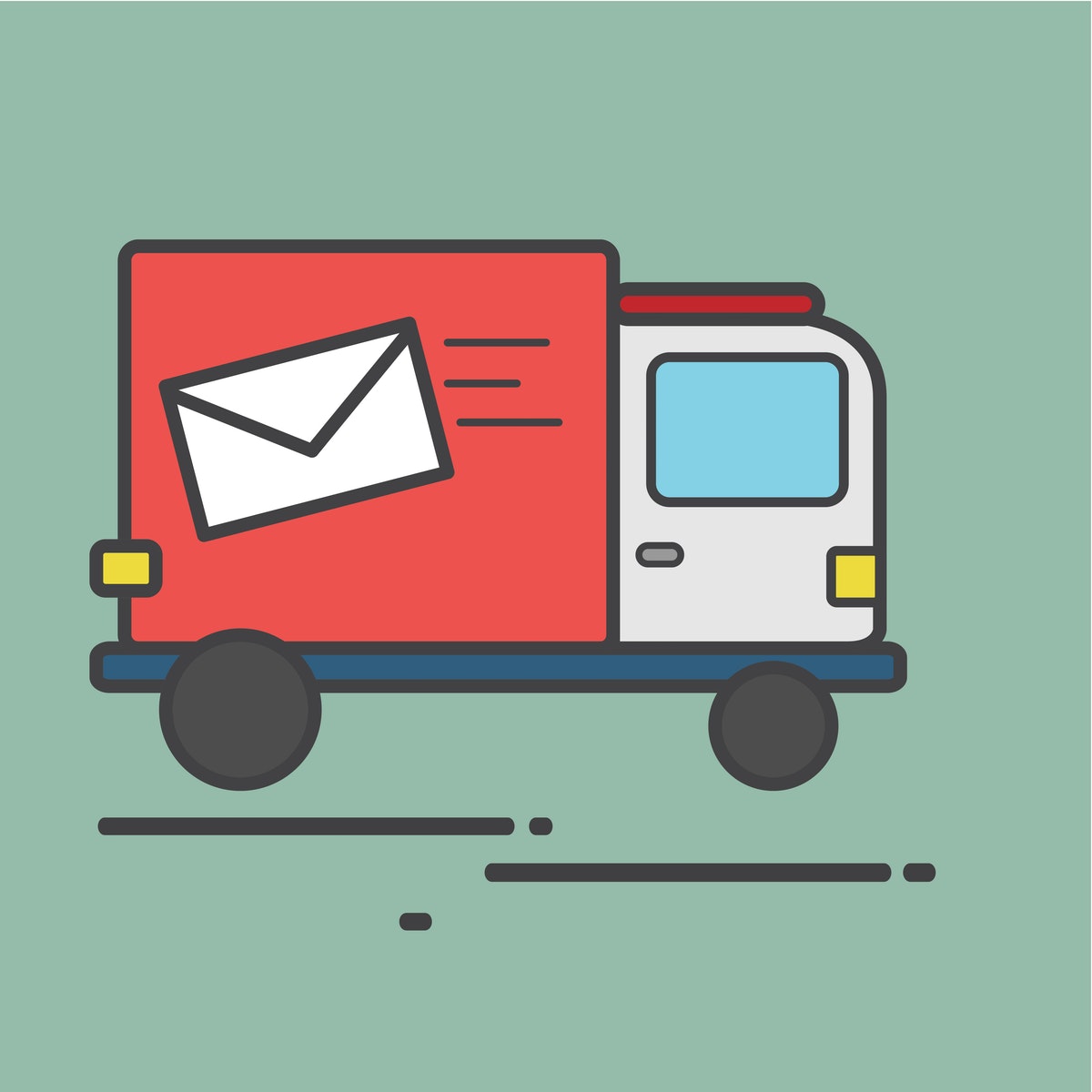 Today users are more inclined to work on their mobiles. It is, thus, a good idea to extend the functionality of your e-commerce messenger for, let's say a mass mailing campaign.
If you're going to launch a new collection or you're announcing the beginning of an upcoming sale, or you just want to congratulate your clients with a holiday, chatbots can be very effective for realising any of these plans.
It's worth saying that your message is more likely to be opened than an email from your competitor.
Notifications
Visitors often leave items in their carts intending to return and complete their purchases.
These abandoned shopping carts remain a source of profit for e-stores.
Chatbots can be used for sending notifications to customers reminding them that there is still something in their wish list waiting to be bought.
Bots text to clients asking them if they want to acquire an item, clean their cart or leave everything as it is for a while.
Although emails remain a common way of sending notifications, interactive bots are far more effective.
Split Testing
Split testing, also known as A/B testing can be successfully carried out by chatbots.
Whether you're testing a new promotional campaign, waiting for feedback on new additions or preparing drafts for mass mailing you can check if your ideas apply to the target audience beforehand.
Employing e-commerce chatbots in split testing is very helpful for increasing conversions and the loyalty of clientele.
Bots can be easily used for split testing as well as for online marketing.
Chatbots and Crowdfunding
Virtual assistants are a real catch for the crowdfunding industry.
If you have a crowdfunding campaign up and running, you need to communicate a lot, e.g., send thank you messages, newsletters, and informative articles, make order confirmations, provide customer care, etc.
You're used to doing all this via email.
The point is that chatbots can be used for the same things as emails, yet they generate more feedback.
Chatbots have lots of advantages over emails for crowdfunding.
They're more clickable, which means your content is more likely to be read;
digital assistants have a conversation history and a community while most of the emails are impersonal;
emails often end up in the spam folder;
unlike emails, chatbots provide an immediate response and help.
It's a good idea for startuppers to pick out a bot that will be focused on one single task, e.g., searching for keywords related to your campaign in social networks, arranging meetings and scheduling events, organising workload and tracking tasks based on your communications.
It will streamline your marketing campaign and help to gain the attention of potential investors.
We've collected some examples of chatbots used by different e-commerce websites.

Burberry sets a good example for all well-known fashion brands with a solid reputation.
With the help of forward-looking digital assistants the company successfully reaches the audience.
Initially, their messenger simply allowed clients to observe new collections; later the bot was equipped with extra features.
Today, Burberry fans can check out gifts, explore new trends, ask questions and talk to the assistant via the live chat.
Of course, online shopping can't be compared with visiting real stores, but Burberry's bot promises lots of perks for online users.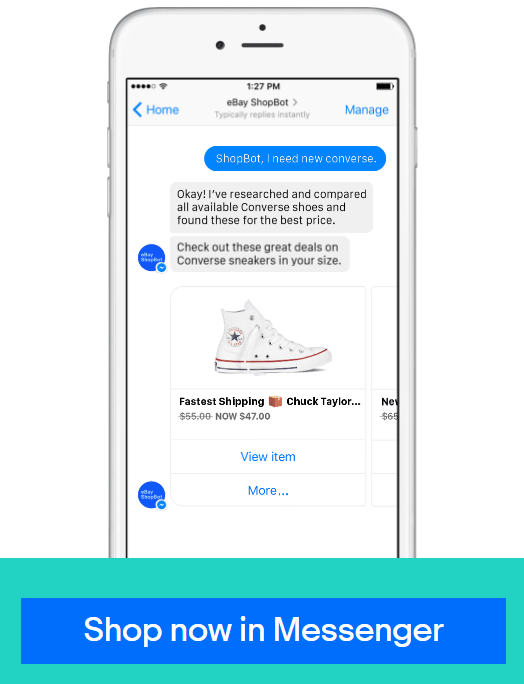 eBay has designed a smart ShopBot to make purchasing the easiest thing in the world.
There are multiple ways for users to do shopping with ShopBot such as chatting, browsing, and uploading.
You can request the information on the specific item or ask the bot for recommendations via the online chat.
Also, you may want to have a look at what is the latest fashion trend or even upload a photo of your favourite thing so that ShopBot will be able to find something similar.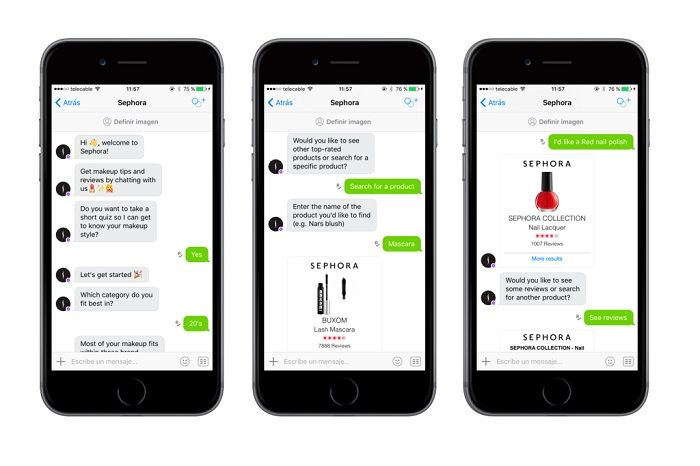 It is hard to beat Sephora's popular chatbot made with Kik.
It offers an amazing shopping experience for those in the quest for beauty news, trends, and tips.
The coolest thing is that the bot can help you to find the beauty products used in video tuts and overviews, plus it will show products' ratings and reviews.
In simple terms, it is your personal beauty assistant.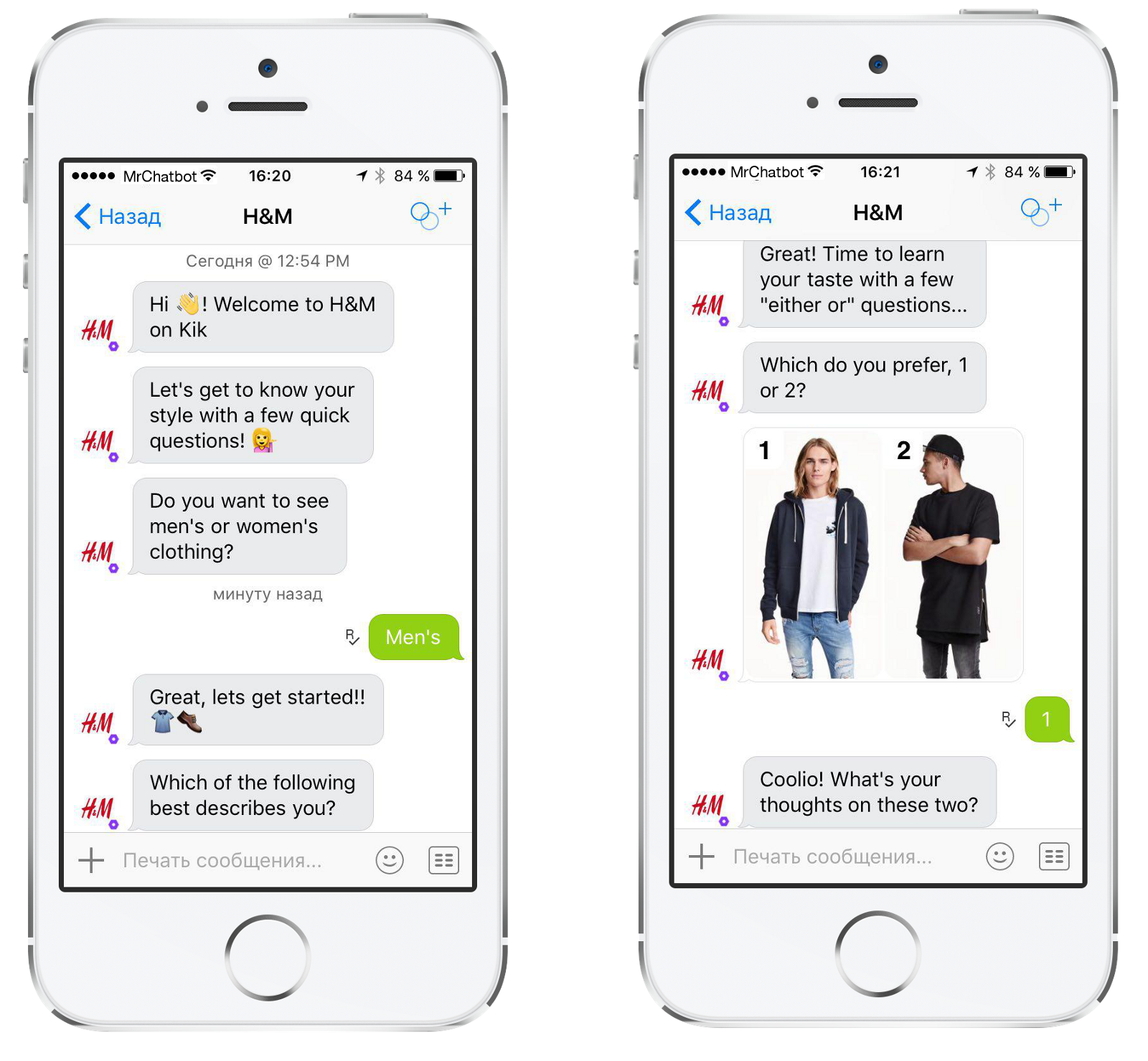 The H&M messenger bot was also designed to suit the Kik app.
This smart assistant helps you choose items based on your preferences and likes.
By asking questions about your style and offering the photos of clothing you may like, the bot creates your fashion profile.
Once the profile is done, you can add new outfits, select and save your favs, and browse the profiles of other fashion geeks.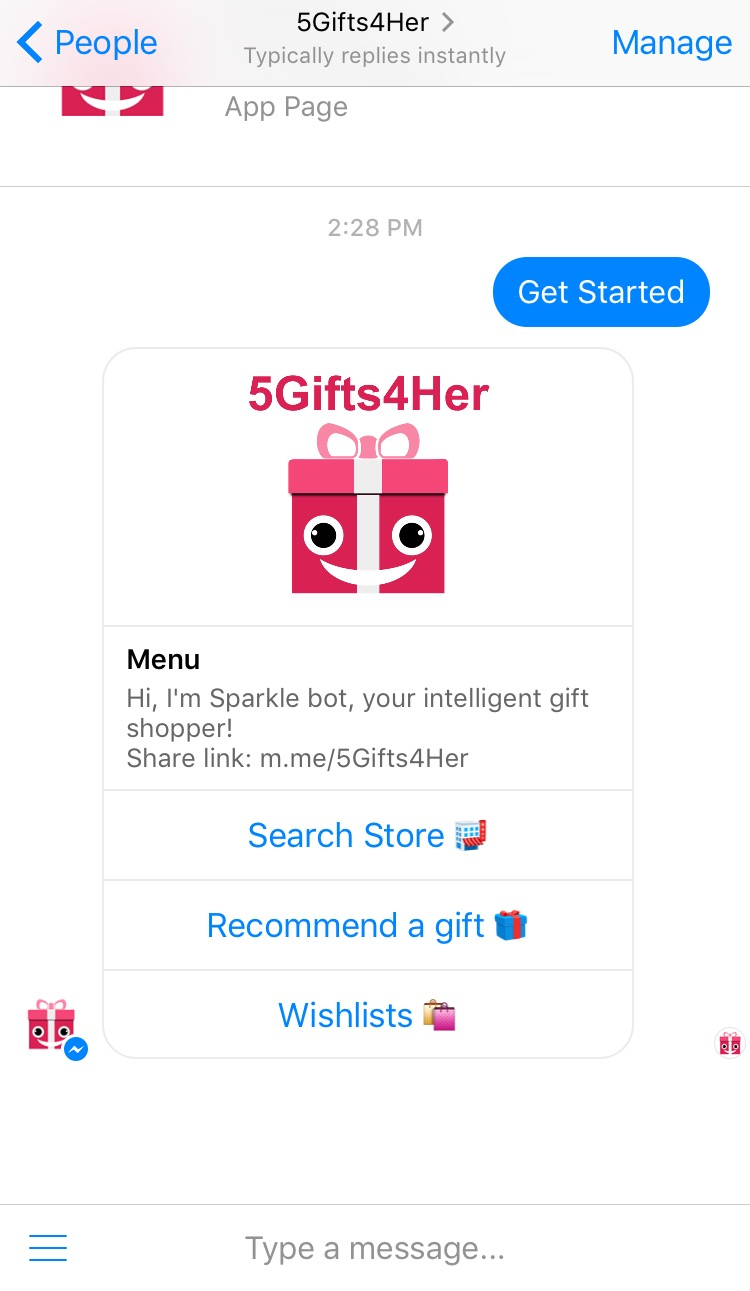 Not so long ago 5Gifts4Her launched an intelligent shopping assistant.
The chatbot is capable of finding gifts according to keywords, adding them to shopping lists, making recommendations based on the profile preferences, functioning as a shopping guide and many more.
The bot is hosted on FB Messenger and is an indispensable helper for making presents most quickly.
Outlook For The Future
No doubts, bots are the future of the e-commerce landscape, they've already considerably changed the approach to client service and customer care.
For someone, chatbots may sound robot-like and cold, yet they have become indispensable helpers to buyers.
They may be more personal than human assistants because they can remember buyers' choices, give individual recommendations and, what is more important, they're approachable around-the-clock.
The bot technology is relatively new, that's why there are very few "best-in-the-class practices.
It's up to you as a business owner to decide what purpose your chatbot will serve.
We suggest that you identify what social portals your clients use the most frequently and apply your website's analytics to realise how you can improve your customer service.
How to integrate a bot into your shop
There are two options for you – to develop your own chatbot or to use an existing one.
When integrating a bot into your online shop, keep in mind the limitations of digitals assistants.
You should carefully weigh all pros and cons of online helpers and build the bot that will make your users' experience only better.
One of the biggest disadvantages of chatbots is that they are not so good at giving particular attention to clients' needs as humans. That's why it's better always to have a live representative ready to assist.
This fact proves the idea that chatbots are unable to entirely replace humans and call centres.
Interactive talkers can perfectly cope with repetitive tasks and take some of the load off the core staff.
Therefore, the owners of online shops will be able to make client service more cost-effective, less time-consuming and professional.
Thus, it's a good idea to combine live communication with smart bots to create multi-channel client support.
As for ready-made solutions, you can use a chatbot designed by specialised platforms, such as Ten Eighty Bots, Easy Chat Bots, Chat Fuel and others. You can choose a platform to create a bot for your FB page or a messenger like Skype, Whatsapp, Telegram and other apps.
Normally, building a bot requires no coding skills or additional knowledge. The whole process is very fast, easy and convenient; within a short time, entrepreneurs can generate dialogues and create conversational scenarios which are likely to happen in real-time.
You can build as many chatbots as you want and then link them in one single app. This way is less expensive and more convenient than developing your own bot. However, bear in mind that your digital helper will be less unique and personalised.