The COVID-19 pandemic has contracted the global economy and led to a decrease in C02 emissions.
According to AsapSCIENCE, this is the biggest annual decrease since World War II, which can be replenished at the end of the crisis.
Historically, steep CO2 emissions followed the economic crises. And this one may be no exception.
The good news is that the renewable energy source (RES) industry is booming now, with leading countries taking initiatives about phasing out fossil fuels.
It gives humanity hope that we can gradually stop the greenhouse effect and create a healthier environment to live in.
The United Kingdom is among the countries strongly supporting green energy alternatives, in particular, by involving the crowd in financing solar, wind, hydro energy programs. 
We've done research on top crowdfunding platforms for renewable energy in the UK and can't help but share the insights with you.
Crowdfunding platforms for renewable energy investments: a feasible way to achieve the global goal
No matter what industry a crowdfunding platform is focused upon — education, SME, renewable energy, real estate or whatever — its model is based on investment or non-investment crowdfunding.
When it comes to environmental power, the majority of platforms offer debt or equity investments and are geared towards accredited and non-accredited backers. 
Developers sign up at the portal, go through due diligence checks, create and present crowdfunding campaigns.
Investors also get access to the platform only after eligibility checks and AML/KYC procedures. Once signed up, they select projects for the portfolio and start making investments.
Platforms let borrowers and backers monitor the progress of projects, track investments and repayments. 
If you're planning to build a green energy crowdfunding platform from scratch, check our guide.
Historically, the UK has had a strong potential for RES crowdfunding.
Alongside real estate, alternative energy has been one of the most popular domains in the crowdfunding industry. 
In the UK, there are general crowdfunding platforms raising finance for renewable-source businesses and dedicated websites with a specific focus on clean energy.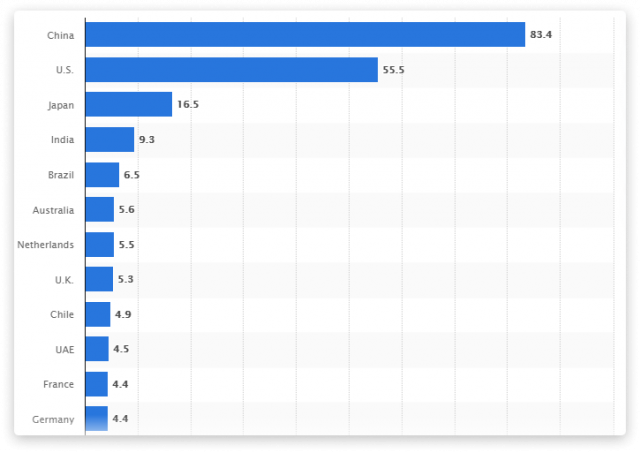 The UK government is taking the development of the green industry very seriously. Here are just a few of its recent initiatives.
The UK announced a GBP 12 billion (USD 15 billion) plan to generate hydrogen using offshore wind power.
The city of Bristol is planning to launch biomethane-fuelled buses as an alternative to diesel equivalents to cut greenhouse and nitrogen oxide emissions.
There are several innovative cross-border collaborations (e.g. the UK and France) aimed at using tidal power to generate electricity. For instance, Interreg France (Channel) England announced that it would contribute EUR 28 million (USD 31 million) to the Tidal Stream Industry Energiser (TIGER) project.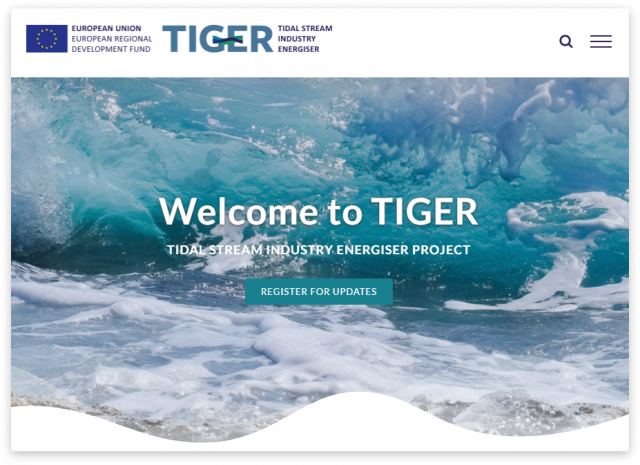 The wave power is carefully examined in the UK Department of Energy in an alliance with the University of Edinburgh who has already developed and installed the first wave tank.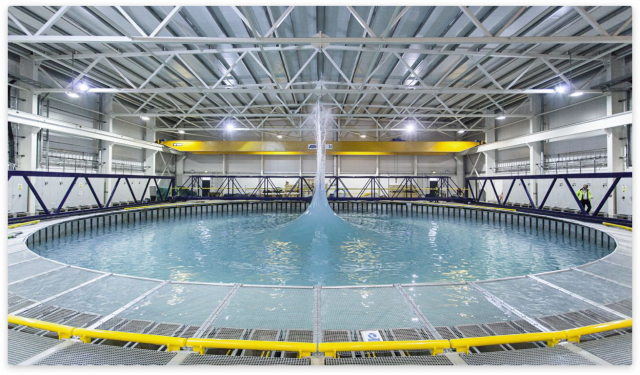 Also, the United Kingdom accounted for about half of Europe's offshore installations and is the home for the world's largest offshore wind farm.
In addition to forcing the development of the national RES industry, the UK is supporting emerging markets. Together with the Shell Foundation, the government established an initiative to provide energy access to small-holder farms in South Asia and sub-Saharan Africa.
And in the partnership with the Dutch Development Bank, the UK launched a fund to raise financing for early- to growth-stage energy access companies in sub-Saharan Africa.
Certainly, the fund size is limited just like in any other similar case. As of 2019, the total FMO financing was USD 7.50 million, which isn't enough to meet the entire demand.
There are other financing sources to raise funds at the early stages of renewable startups: business angels, venture capital and private equity, crowdfunding platforms.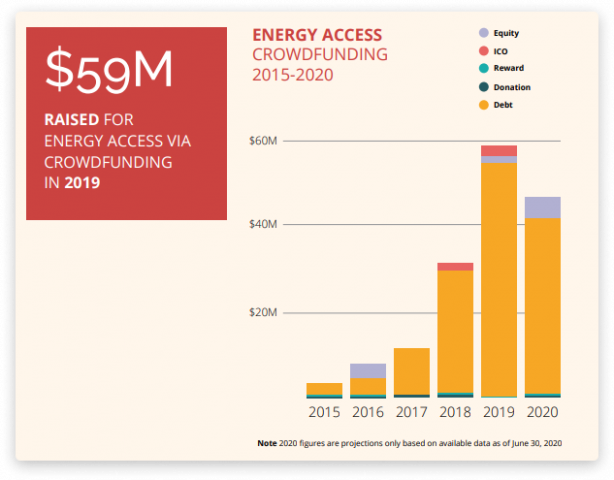 The UK has one of the most mature crowdfunding markets globally and most energy access campaigns have been run on UK-based platforms.
The debt-based model has been more popular for renewables projects (even at the development phase) than equity crowdfunding.
There are a couple of reasons for this trend:
typically, RES projects are long assets with stable, predictable cash flows from power purchase agreements and government subsidies;

projects are long-term (

5 – 20

years) with fixed or floating interest rates;

transferable securities under MiFID II are more preferable than p2p loans;
CrowdFundRES reports that typical green energy projects for crowdfunding are wind turbines, solar PVs, combined heat and power (CHP) projects, anaerobic digestion facilities projects.
These types of projects are smaller-scaled than hydropower projects and can be financed through crowdfunding.
According to CrowdFundRES, the typical amount of funding for energy projects varies from GBP 500,000 to GBP 1,000,000.
Leading renewable energy crowdfunding platforms in the UK
The below top crowdfunding sites for renewable energy are a great example of how a combo of technology, finance and a will to make an impact can change the world for the better.
1. Energise Africa
Energise Africa is a UK-based crowdfunding platform that enables local everyday investors and backers from other countries to support clean solar energy projects in Africa.
The company is the front-runner among debt-crowdfunding players with a global market share of 15.5%. 
The provider deals with restricted investors, self-certified sophisticated backers, and high-net-worth individuals.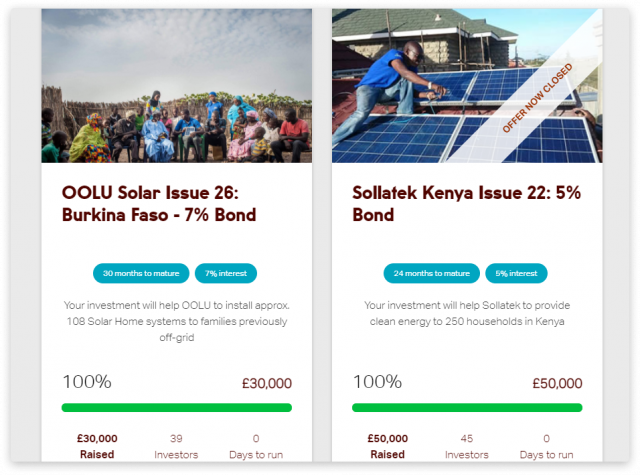 Investment opportunities listed on Energise Africa are not open to residents or citizens of either Canada or the United States of America.
Energise Africa supports ethical IFISA accounts that come with numerous benefits:
min investment account —

GBP 50

; 

tax-free investments;

ISA earnings withdrawal or reinvestment options; 

subscription cap –

GBP 20,000

.
Energise Africa's projects are mostly solar home systems installations.
2. Energy 4 Impact
Energy 4 Impact is a tech advisor and financial provider for energy sector participants in emerging economies. 
Energy 4 Impact in numbers: 8100 businesses supported, 15400 jobs created, 13.4 million tonnes of CO2 avoided, $160 million raised to support businesses. 
Working in Senegal, Tanzania, Kenya, and Benin Energy 4 Impact supports a range of energy-for-livelihoods projects: energy access, transport, business, agriculture, logistics, healthcare and education.
During the global lockdown, the company is putting significant efforts to provide Covid-19 recovery funds and grants to businesses in need to maintain their machinery, lower credit, and cushion equipment retailers against payment failures.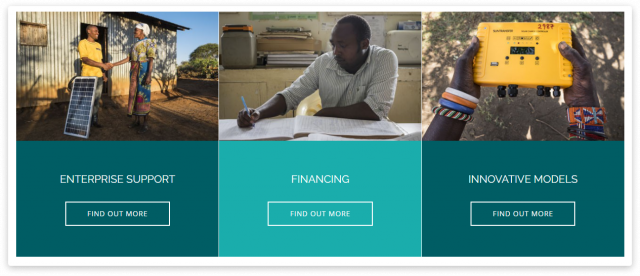 A year ago the Energy 4 Impact team designed two prizes to drive innovation in the solar refrigeration market within the Ideas to Impact programme — the Global LEAP Off-Grid Refrigerator Competition and the Off-Grid Cold Chain Competition (OGCCC).
Both competitions aim to select the best-of-breed solutions and find out how prizes work for driving innovation for development.
3. Abundance
Abundance's core principle is democratic finance open to everybody. 
Therefore, Abundance offers the best crowdfunding opportunities for renewable energy to ordinary people. Everyone who is over 18 and resident in the UK can invest with Abundance.
The platform supports standard, IFISA and pension accounts.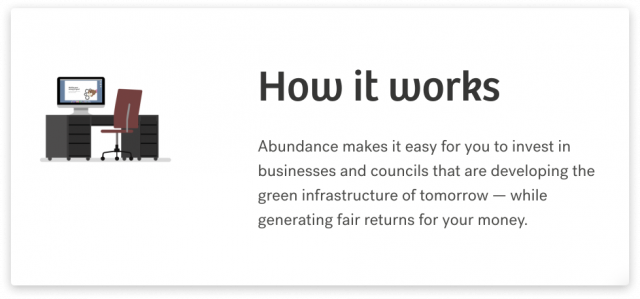 Min investment size — GBP 5, investment returns are tax-free, max amount of money raised — GBP 20,000.
Backers can provide financial aid directly to businesses, make community municipal investments or buy securities on the marketplace.
Key sectors: councils, wind, energy storage, tidal, solar, waste, and social housing.
Borrowers can use a range of services: offer preparation, public engagement, investment marketing, customer care and issuer engagement.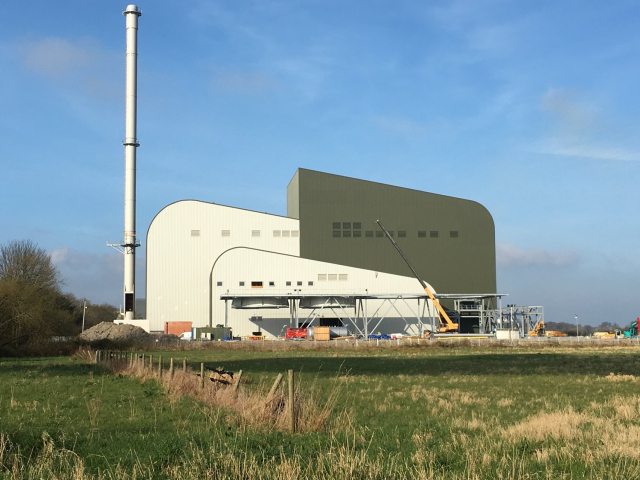 4. Triodos Crowdfunding
It's another top renewable energy crowdfunding platform from Triodos Bank.
The Triodos Bank's child company lets UK backers find and invest in pioneering organizations delivering positive change.
Triodos Crowdfunding supports community energy projects which play a vital role in the UK RES sector. 
In Nov 2020, Triodos Bank UK launched a GBP 850,000 community renewable energy bond offer to support Ferry Farm CBS generating renewable power and using its surplus income to support local organizations and projects.
For now, the Triodos team has raised GBP 167 million for 43 organizations to fund 70 impact projects.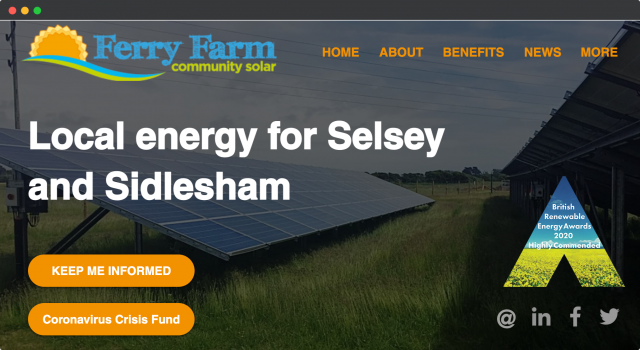 Who can support Triodos projects? HNW investors or self-certified backers, restricted investors confirming that they won't make an investment exceeding 10% of their net assets.
Investment options: medium or long term, bonds or shares.
Focus areas: charity, hydro-power, marine conservation, renewable heat, organic food, solar systems, etc.
Impact investing and sustainable finance solutions by JustCoded
We are a huge supporter of the green energy mainstream and your tech partner in launching and scaling RES solutions.
We develop ESG investing tools, robo-advisors, climate impact scoring solutions and ESG indices for informed investment decisions.
Either you're planning to build a website from scratch or upgrade an existing one, JustCoded can assist you in any of your projects.
Our signature software, LenderKit, is built to fit impact investing and green energy crowdfunding solutions.
Charm Impact, a debt-based investment platform we built with LenderKit, aims to combat climate change by supporting clean energy projects.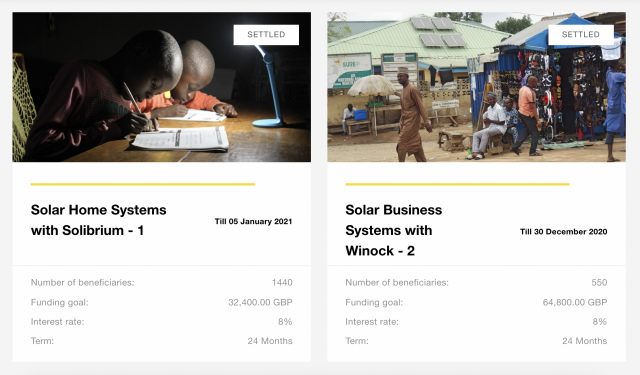 Charm Impact needed a fast go-to-market solution to launch an MVP, so our team decided to redesign the off-the-shelf LenderKit theme and web portal, equip the platform with extra functionality to market it faster.
LenderKit fits any kind of green energy business, be it a startup or a mature company. The core functionality includes admin back-office, investor & fundraiser portal, marketing website, and access to the API. There is a possibility to go with the basic plan with out-of-the-box features or choose a professional plan to introduce customisations.
If you're just considering crowdfunding for renewable energy projects or planning to expand your business globally, try out the LenderKit live demo.
Wrapping up    
The UK government is encouraging the development and use of green energy by providing companies with domestic and international support schemes and grants.
However, the resources allocated are often insufficient and can't meet the overall demand. 
Therefore, green energy startups often struggle to access investment, particularly at the early stage when projects are at higher risk.
Independent crowdfunding platforms well-versed in renewables and impact investing can partially solve this problem.
The UK market consists of general platforms and specific crowdfunding sites for investments in renewable energy like Energise Africa, Energy 4 Impact, Abundance, and Triodos Crowdfunding. 
If you have an idea to develop a renewable energy crowdfunding platform, we'd be glad to discuss it and suggest a high-level action plan.
Get in touch