Just a few years ago, the JustCoded team collaborated with many marketing agencies and startups under the "customer-vendor scheme, and it seemed fine.
While we won't deny the efficiency of this approach, it rarely helps to build strong and long-term relations.
We decided to change our approach to customers and discovered the "partner-partner scheme, where each side has the right to explain its point of view, and most importantly, it trusts its partner.
In this article, we will describe how we work with our partners and why we left the "client-vendor scheme behind.
Why the "client-vendor approach fails in the long term
When starting to work with one or another contractor, each side tries to squeeze the maximum benefit from the deal: saving on the budget or speeding up the development, for example. It's only a part of the pitfalls that can come up during such working relationships. No matter how great the "client-vendor" relationship is, it won't last long.
Our team faced this problem too. When you develop a project where a customer says what to do without having a technical background, you will most probably end up with the result that does not satisfy the needs of any of the parties.
In this kind of cooperation, the client does not take your advice as an expert. Only the "I pay—you do scheme works. In the following, we will tell you what other "surprises you may expect when interacting with various contractors.
Сommitment to results
One of the disadvantages of working with some contractors is their lack of focus on results. For such companies, it's crucial that you pay on an hourly basis, but this does not mean that the result will satisfy you. You might get quick results but no quality.
Usually, intermediaries take on a lot of projects and do not particularly like to focus on the details. As a result, you will have to hire another contractor to improve your project, or in the worst case, start it over again with someone who you can hopefully trust to get it right.
White label
The second problem that may arise is that your project might be given to subcontractors. Even if you rely on your contractor's honesty, you cannot have a 100% guarantee that a completely different company won't perform your "order" for peanuts.
By the way, this is a common practice on freelancing exchanges.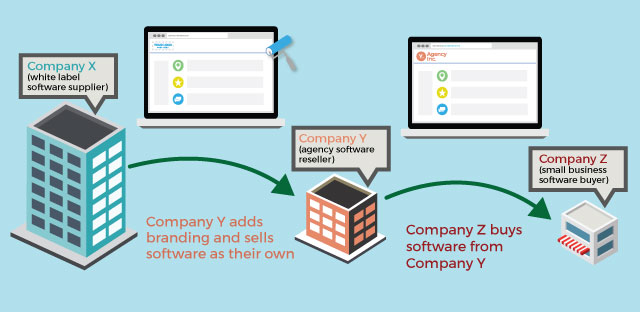 As the outcome, there will be a lot of misunderstandings on the management side because of the intermediaries in the communication.
High risk of failure
You will probably find that you need to depend not just on one, but more likely on two or more performers in the scenario. There are almost always "middle-men involved. If one of the links fails, the system collapses like a house of cards.
As a result, besides spending your time and money, it'll cost you lots of nerves to clarify all circumstances for a little confidence that it will work out.
Have to pay for air
Another distinctive feature of contractors is that they are constantly bargaining and asking for more money. Even if the final work they deliver is worthless, they still force you to pay for the hours they worked, without any useful results.
We faced ourselves such a problem when a client insistently requested a 50% discount, while not taking into account the entire complexity of his project. Of course, we tried to find a common language and explain to representatives of the company that each step is worth some costs, but the client insisted on his own, which did not bring benefit to both parties in the end.
The benefits of partnerships
Partnerships remain relevant both when you are just starting a business and when you have been a market player for a year or more.
As the company is evolving, you bring up new ideas and start thinking about advertising, marketing, or technical partners.
Yes, you may have many plans, but you do not have enough professional partners or time to implement them all. At this point, you start looking for a contractor or partner who will understand your needs and offer the best solution.
Here at JustCoded, we concluded that there's nothing to be afraid of in advising and offering our solutions, even if a client thinks otherwise.
Our team has repeatedly encountered non-technical clients who did not understand the entire development process but wanted to control every step of the work. Therefore, we reviewed our relationship with customers and began to listen to their desire while providing our feedback based on technical experience.
So a new form of cooperation appeared which is called partnership.
5 golden rules of a partnership
Of course, partnerships can be unsuccessful. From time to time, problems or misunderstandings can arise. Even more, it should take some time for you to find your partner who you can trust your project with.
We have identified 5 rules that will help you build effective relationships with your business partners.
1. Choose professionals. Do not build partnerships with friends. Yes, such alliances are sometimes successful, but it's rather an exception than the rule. Most often, after such a partnership, there is nothing left: neither friendship nor business.
Our advice: negotiating with a stranger is much easier than with someone you know very well. 
2. Think about the future. Partnerships are not just a successful cooperation formula, but also a way to attract new customers. You can always recommend or advertise your partners for material benefits.
3. Legalise all agreements between both parties. Describe the responsibilities of the partner. A written contract protects you from unnecessary disputes.
4. Discuss all ideas and problems with your partner. Speak honestly, because it affects your common cause.
5. Evaluate your partnership. Compare the effectiveness of collaboration. This analysis will help identify strengths and weaknesses, both from your side and from your partner's side.
Here is an example of a partnership between the River Island clothing brand and ASOS online store.
River Island has a total of 300 stores in the UK, Ireland, England, and in other European countries. They have teamed up with ASOS, an internet retailer who delivers products to 170 countries.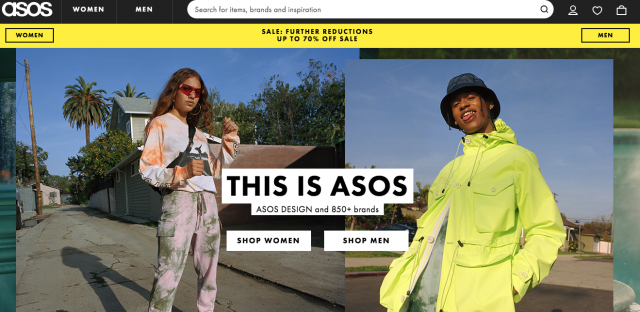 What did both companies get? ASOS represents a well-known brand on its website, and River Island can sell its product to a broader market.
Partnership opportunities with JustCoded
We truly value each client; therefore, we are open to new cooperation and choose the "partner-partner approach.
Our task is not just to develop a product, but to dedicate ourselves to the project from the beginning of work up to the launch stage. Our team is part of your company!
We propose to consider a successful case of a long-term relationship between JustCoded and CapitalRise, which offers real estate investment opportunities in London and throughout the county.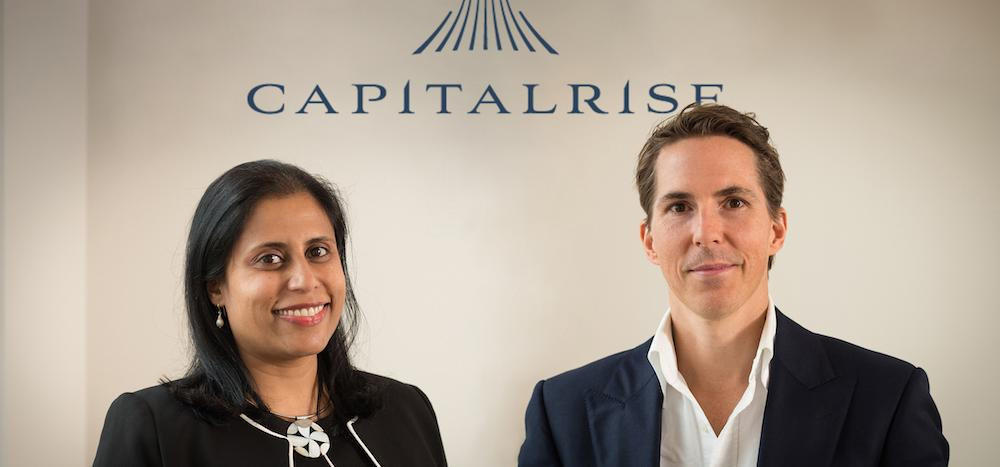 Our collaboration began in 2016. Initially, we created an investment platform, and now we continue to implement all sorts of technical changes on the website.
During this time we have received many positive reviews and feedback that supports our idea of partner relations:
"It's a pleasure to work with the JustCoded team. We appreciate the quality of their work. They are reliable, helpful and prepared. As a result of being part of our team than a supplier.
Uma Rajah, CEO of CapitalRise
In conclusion
We hope that we managed to convey to you the difference in partner relationships. It's indeed worth exploring the issue in more detail, based on the industry of your business.
The focus must be on the following:
Partnerships are always long-term.
"Customer-vendor is a much riskier cooperation than a partnership.
You may lose control of the project's development because of sub-contractors.
Before choosing a partner or a vendor, find out as much information about them as possible.
Always choose a partnership ?
If you are on the same page with us and you are looking for a technical partner, share your thoughts in the comments and drop us a line! Who knows, maybe we can make great partners so let's meet!