WooCommerce development
services for online business
WooCommerce is a WordPress plugin that turns a standard website into a store. It's a go-to choice for businesses that want to start selling online and manage their eCommerce business with a user-friendly platform. Our team offers WooCommerce web design and custom WooCommerce solutions for online stores of any scale and product nature.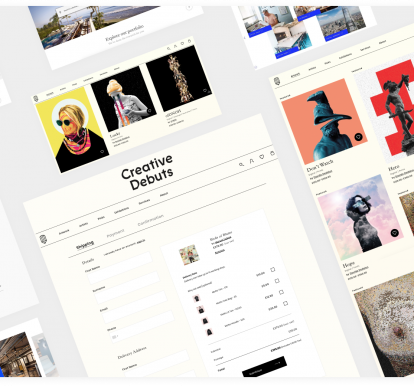 Benefits
of WooCommerce development
fast turnaround time;
content marketing ready;
abundance of free plugins to add later;
cheaper to maintain and expand;
good base to launch an MVP;
open source for customisations.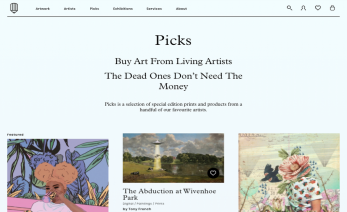 Why
WooCommerce?
Although the choice of e-commerce solutions is huge, and they perform differently for different businesses.
We recommend choosing with WooCommerce for several reasons:
it comes on top of a WordPress platform that's extremely easy to use and manage;
gives you freedom of integration with any payment provider;
works equally well for single-product sites and online stores with huge catalogues;
seamlessly integrates with third-party services for tracking, shipping, stock management, customer support etc.
custom WooCommerce development ensures a totally unique look and feel of your online store.
What
you can build with WooCommerce
Selling online is not limited to traditional goods these days.
So, what else?
Our WooCommerce developers will help you create high-performing stores for a variety of products:
booking and rental websites for clinics, hotels, real estate companies, ticket apps;
informational products like e-books and e-guides;
reservations for coaching sessions and consultations;
membership access to articles or other restricted content via a paywall;
online courses and e-learning programs;
subscription products, downloads and re-curring services.
Getting to know your business
We call it a discovery phase (aka business analysis) since the main purpose of this step is to figure out the specialities of your products or services and to come up with the right technical suggestions.
Bigger e-commerce websites require more time & effort for the analysis, while in the case of smaller ones, the intro call and the initial estimate may suffice.
When you contact us about WooCommerce web development, expect to hear from one of our Business Development Managers who will suggest an intro call.
If you plan to build your online store from scratch, here's what we will clarify with you at this stage:
target audience and market;
key competitors;
type and number of products or services offered: regular, custom, virtual, downloadable, etc.;
how you will handle order management and shipping;
what extra features and functionality you need;
required extensions and integrations with third-party systems for marketing or client management;
payment processing during checkout.
As a result, we will be able to estimate the time needed for development, determine the cost, and come up with a development roadmap.
If you choose us as your WooCommerce development company, we will prepare for a project start, assign an account manager, a project manager and the development team.
UX and UI design
You can provide us with your design comps, and we will convert them into a WooCommerce store.
Alternatively, we have an excellent design team who design efficient websites caring for customers and business at the same time.
After the inial user and competitor research, our designer will suggest the concept that best fits your products or services. If you already have an idea of how your online store should look, we'd be happy to design it further and turn into a finished prototype.
What's included:
general design concept;
design of the unique templates: homepage, product listing, product detail page, cart and checkout;
design of any secondary pages required: blog, about, shipping & returns, faq etc.;
responsive layouts for every page: mobile and tablet;
animation prototypes or specifications.
Technical implementation
The tech part starts here.
We split the whole scope into sprints and start the development.
At the end of each sprint that lasts from 1 to 2 weeks, we demonstrate what we have accomplished so far and receive early feedback from you. The project manager stays in touch with you throughout the development cycle, and you can reach out to him or her whenever needed.
What happens during implementation:
front-end development;
back-end development;
constant project management and budget monitoring;
third-party integration;
feedback gathering;
testing, a lot of testing.
Our WooCommerce development services also include quality assurance. The QA specialists test every page or feature as it's being developed and carry out the final testing before and after website launch.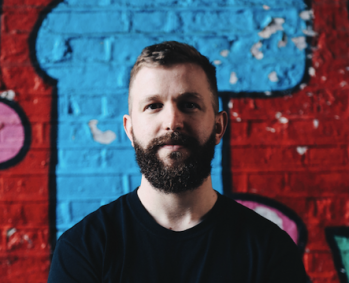 Alexander Rollings
CEO, Creative Debuts
We have had the pleasure to work with JustCoded who have delivered a website which will take our business to the next level. Even though we are based in London communication has been smooth and efficient. They have tried to fulfill all of our requirements and taken a professional approach. A great bunch of coders who we will carry on working with.