Creative Debuts
Platform for emerging artists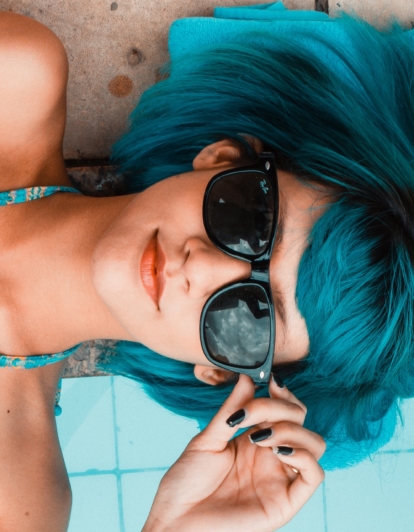 UK

Country

Art

Industry

Community / E-commerce

Type
Creative Debuts is a platform celebrating the brightest emerging artists and designers. Born out of frustration, their aim is to make art more accessible and to tackle the hurdles faced by undiscovered creatives.
Right after the launch, the project has got featured by a number of international awards websites.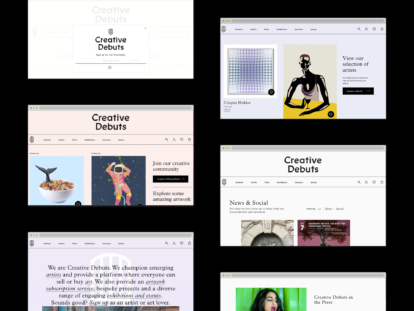 Using WordPress, we built a custom multi-vendor marketplace designed for emerging artists who want to promote their works and art lovers who would like to purchase a masterpiece.
By integrating the platform with WooCommerce, the company enabled artists to create a personalised store and fill it with works. Also, if users don't want to become sellers, they can create a personal portfolio to show off their talents.
We placed a gallery with objects on the main page so that a user could immediately plunge into the art atmosphere and enhanced this effect with numerous external effects:
parallax
galleries and sliders
accordions, etc.
The Creative Debuts website is optimised to work correctly on any device: desktop, mobile or tablet.
A collection of featured artworks and artists together with an introduction video gives users a general idea of what they can find on the platform.
Artists can sign up and create portfolios right from here and start selling their artworks.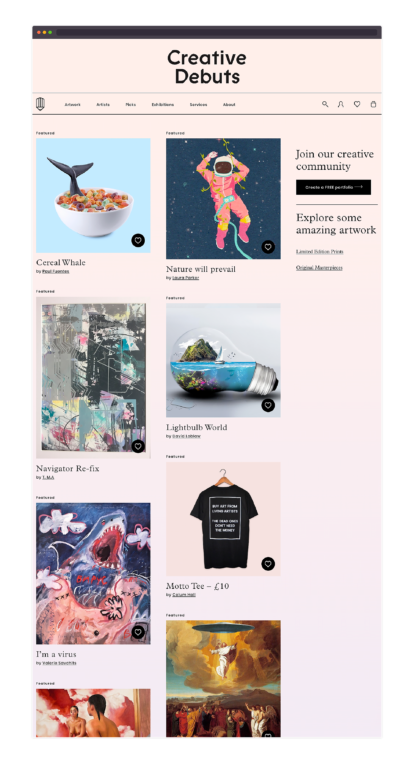 All artworks have a clickable artist name and in addition to price feature the artwork style, material, or category.
An easy to use search on the very top of the page allows for easy filtering by specific style or medium.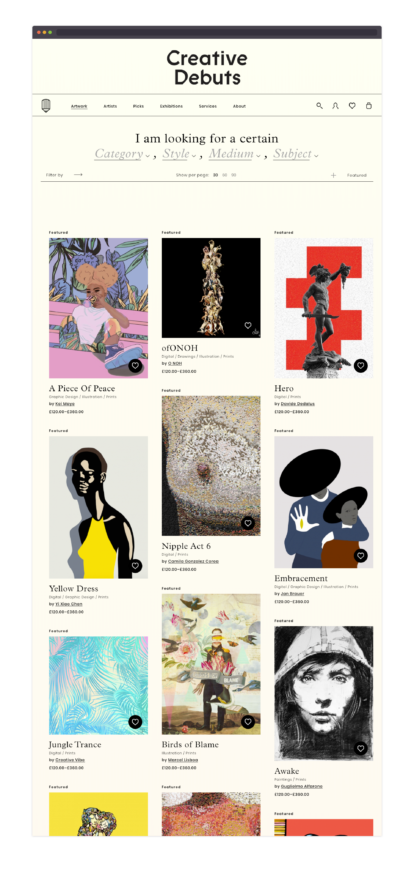 Just like on any e-commerce site, Creative Debuts allows adding selected products to the cart.
The artwork page is nothing but a clean layout with clearly presented information pertaining to the seller and to the artwork itself:
medium, style, and category;
location of the seller;
description;
dimensions;
pricing and shipping details.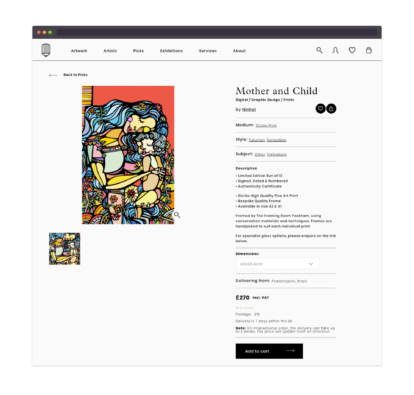 WordPress & WooCommerce
Custom responsive theme
Custom user roles
Custom filtering by artwork or artist
Creating products from user accounts
Page builder with custom layouts
Responsive design
Frontend effects: parallax, galleries and sliders, accordions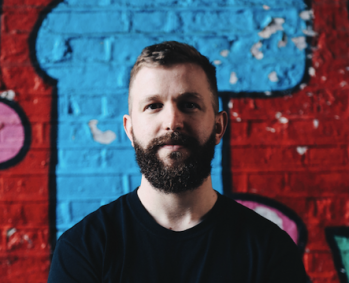 Alexander Rollings
CEO, Creative Debuts
We have had the pleasure to work with JustCoded who have delivered a website which will take our business to the next level. Even though we are based in London communication has been smooth and efficient. They have tried to fulfill all of our requirements and taken a professional approach. A great bunch of coders who we will carry on working with.