Molo offers instantaneous digital verification of clients' income.
By issuing fast low-interest loans and refinancing existing credits, Leap Lending improves people's financial health.
With Lending Works you can get a loan without tons of paper and lengthy creditworthiness verification.
None of the above p2p lending providers can do their job that quickly and easily if not for open banking.
Open banking is a disruptive technology that has already leveraged the potential of crowd-lending companies. The benefits of open banking are huge, otherwise, it hasn't helped the global community fix some financial problems caused by COVID-19.
Want to see how? Keep reading.   
Is open banking a trend or a revolution? 
To put it simply, open banking is a concept that implies incumbents (banks and other traditional financial institutions) provide access to their client data to third-party providers (fintech companies) through open APIs.
Open banking systems have a great power to change the way how people use banking services, receive money and make payments.  
The open banking initiative was introduced in 2016 when the UK adopted an Open Banking Standard.
It aimed to establish a set of rules, tools and recommendations for banks to better protect clients and stimulate competition and innovation within the market.
Now, open banking objectives go far beyond. The technology helps in reducing overdraft fees, improving customer service, setting greater control over data, increasing financial inclusion, creating new products and services.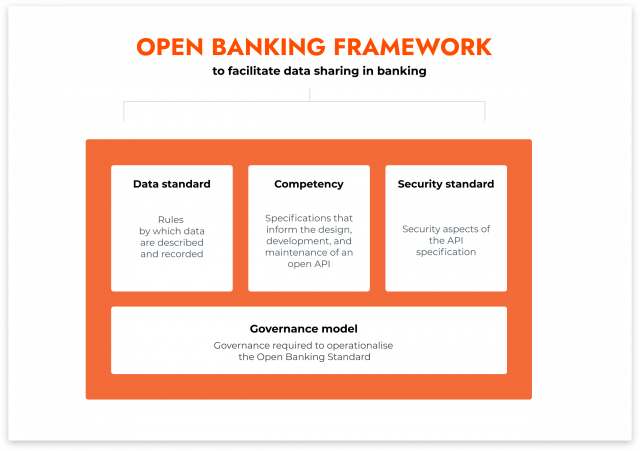 Since 2013, the European Parliament had been reviewing the revised payment services directive (PSD2) to publish its new version in 2016. Changes were made to make it easier, faster, and less expensive for customers to pay for goods and services, by promoting innovation (especially by third-party providers).
These two initiatives forced the creation of an open banking data system and the deployment of open banking APIs.
From January 2018, Competition and Markets Authority (CMA) mandating the nine largest current account providers must offer APIs for current accounts to Account Information Service Providers (AISPs) and payments for Payment Initiation Service Providers (PISPs). 
Top UK banks by market capitalization (CMA9) all offer open banking API platforms.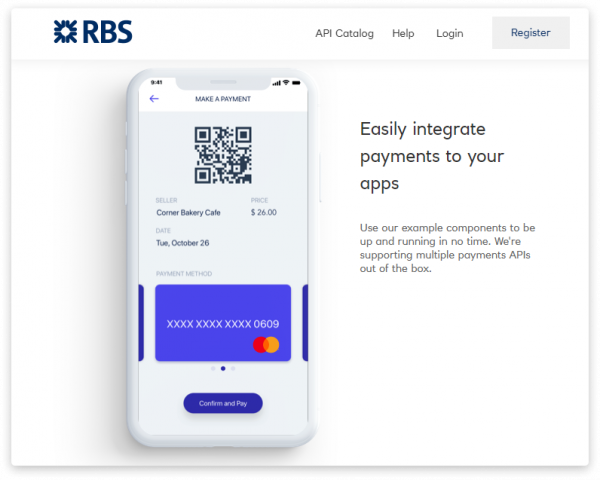 Open banking is a true "all-in-one" tool. Its capacities can benefit businesses and users in a lot of ways.
PwC names 18 propositions enabled by open banking, in particular:
aggregation platforms to manage customer financials across multiple providers;

swift credit scoring;

KYC verification;

money management;

customized loans;

overdraft decoupling (recommendations regarding overdraft data);

property management;

micro-savings and deposits.
Pretty impressive, yeah?
Some initiatives are still in plans while others have already been put into action.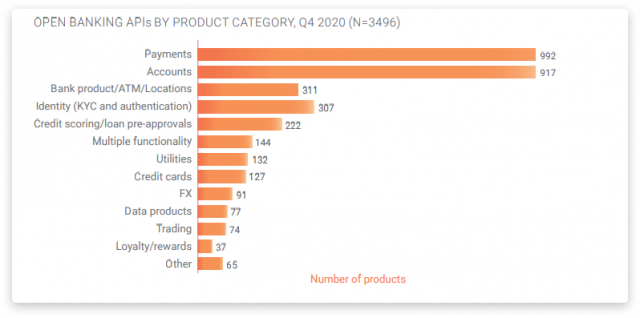 What are the advantages of open banking for different market players?
CMA9 banks consider it as the key factor for their digital strategies.
For mid-sized banks and building societies, the new concept is the chance to create a competitive edge and extend the clientele geography.
Using open bank APIs, digital-only banks increase their usefulness to customers.
Specialized lenders recognize the new potential for distribution models. Alternative lenders have been waiting for open banking very long to develop and deliver useful applications, extend the client base.
For payment providers, new technology means higher speed and lower costs.
Other potential users of open bank APIs: credit reference agencies, financial advisors, comparison sites, etc.
And what does open banking mean for you?
The open banking market in numbers
When researching for this article, we've looked through several industry surveys.
The key takeaway: open banking is ubiquitous, and it's a trend that has come to stay.
Market facts:
the global market is expected to reach

$43.15 billion by 2026

, growing at a CAGR of

24.4% from 2019 to 2026

[PRNewswire]

;

as of the end of 2020, there were 563 open banking platforms and approx. 3500 API products globally [Axway];  

globally in

2020

, there was a

381%

annual growth rate in open banking platforms [Axway];

the total revenue of the selected propositions generated by open banking will reach

£7.2bn

[PwC];

retail money management is the largest Open Banking opportunity [PwC];

the pandemic has positively impacted the development of the global open banking market spurred by the growth of contactless payments, online shopping and personal finance challenges[PRNewswire];

UK is the most mature region globally in terms of having the basic API infrastructure in place for open banking [Axway];

 North America is expected to register the highest

CAGR

of

26.5%

during

2021-2026

due to its quick adoption of advanced technologies  [PRNewswire].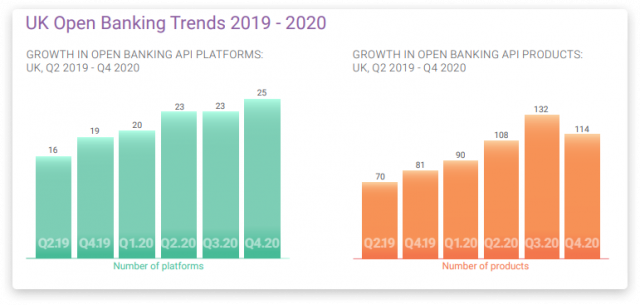 Advantages of using open banking for p2p lending platforms
Crowdlending providers are among players who can reap the benefits of using open banking
1. Swift credit scoring
It may take a borrower up to a month to get a cherished loan. Business clients sometimes wait for several months.
Open banking is to radically change the situation. The technology can completely reform the credit checking infrastructure and eliminate the need for traditional credit bureaus.
Bad news for them.
Alternative lenders base their decisions on the customer data drawn from client bank accounts and consolidate it further using advanced technologies.
For instance, CreditLadder allows people to report their rent payments to Equifax and the Experian Rental Exchange to help build their credit scores over time.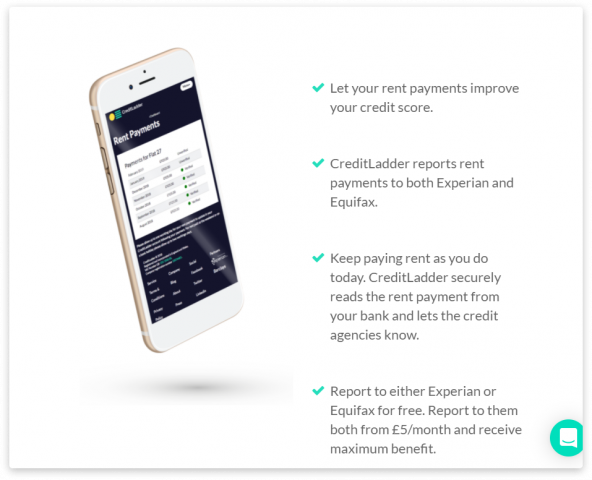 2. Automation vs manual loan application
Traditional lending is always associated with bureaucracy.
Open banking infrastructures speed up the lending process, in particular those parts related to due diligence checks and income reviews.
Filling out applications for financial services can be laborious for the user and leads to high drop-off rates.
More and more alternative lenders are saying NO to manual docs execution and processing.
In 2018 Lending Works partnered with Credit Kudos to streamline the loan application process.
Companies were planning to build the first commercial application of the new Open Banking standard for instant loan verification and application support.
Two years later, Lending Works reported that they're still working on the project and added that 1 million of their customers have made use of the open banking technology.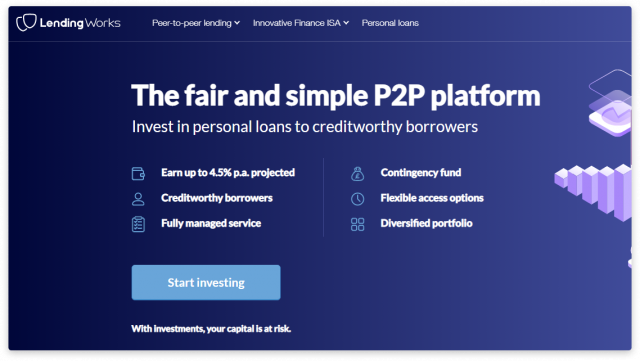 3. Large-scale integration
Not only financial players can capitalize on the concept. Other sectors, tech, in particular, can also benefit from open banking advantages.
Here's how the open market integration works.
Banks that own large client bases, on the one side, operate as data providers. On the other side – they consume APIs from other banks as well as other parties involved. 
For example, such giants as Google, Amazon, Alipay or WeChat have enormous client files and can integrate their retail and/or social services with banking and payments.
Traditional and alternative p2p lenders, in their turn, can extend product/service portfolios.
It's a win-win scenario for all. 
4. Client experience: a new level
Above all, open banking helps lenders classify transactions, track clients' spending and provide them with budgeting tips. This means more opportunities for loan providers and a better experience for clients.
For instance, the savings platform Plum offers financial insights and allows users to set spending caps. 
Revolut also uses current account data to recommend new products to help users save money on things like loans, credit cards, overdrafts and international transfers.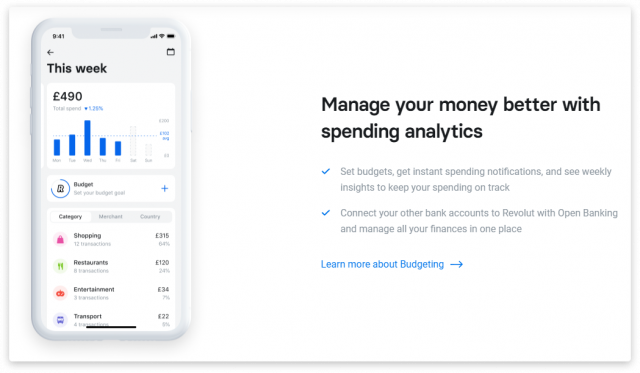 A year ago, Zopa implemented a new cloud-based digital income and expenditure product, Embark based on the open finance concept.
Zopa clients whose financial health suffered from the global pandemic now can inquire about a customized payment plan and get debt advice from PayPlan.
The service is available through the personal dashboard on the Zopa website.
By adding a new service to its portfolio, Zopa enables clients to self-serve their needs in expert financial consulting.
Consider JustCoded as your trusted p2p platform development partner
For more than a decade, JustCoded has been building digital products for growing startups and mature companies from the p2p lending sector.
Among our top clients are Forus, Charm Impact, and Capitalrise.
We know that P2P lending platforms bring together two very different audiences with their specific needs and help them achieve their goals.
Customer onboarding, personal dashboards, digital wallets, client management, loan calculators are fundamental features every p2p lending platform must-have.
Knowing the subject and tech challenges new players face, we've built an off-the-shelf tool to kick-start any p2p lending project from scratch.
LenderKit is a white-label software for real estate lending, SME lending, microloans and debt crowdfunding.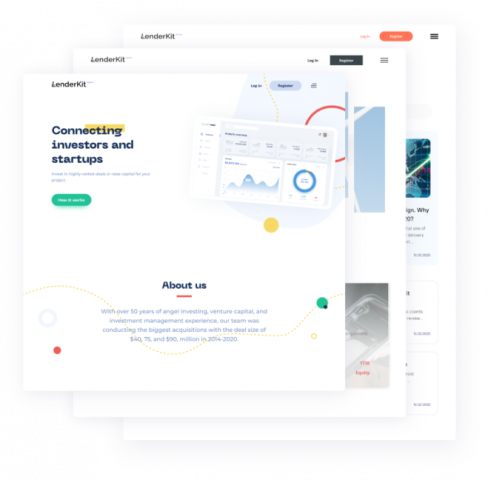 How LenderKit can help you:
pitch your crowdlending platform prototype to stakeholders;

launch your lending business and grow a customer base ;

launch a full-scale P2P lending platform.
Above all, LenderKit is third-party friendly, which means you can integrate with other fintech players and derive open banking benefits. 
To learn more, refer to a detailed LenderKit feature overview.
Final thoughts 
Open banking isn't a revolution yet, it's a precursor of the new financial era that's called open finance.
In the new realm, data will be shared across a range of services both within and beyond the financial industry. In the future, financial services providers will help people manage different aspects of their lives, combat financial exclusion and improve financial health worldwide.
Now we can see how all parties profit from the pros of open banking.
Borrowers fancy an accelerated lending process and new services, p2p loan providers cut expenses, address risks, and attract new clients.  
Are you planning to deploy open banking technology in your p2p lending business? Let's discuss your project requirements.
Get in touch