Create an online B2B matchmaking platform, and you will be able to solve some of the most complicated yet common problems of all businesses – lead generation, networking, and authority establishment.
According to The Manifest, 64% of surveyed businesses plan to invest in digital marketing and social media in particular, and yet 85% of jobs are filled through networking as Virgin points out.
A B2B matchmaking platform is one of the best ways to build an effective networking funnel and connect more businesses. Networking and communication is the core foundation of long-term business relationships and future collaboration, so it's worth investing in.
However, before you jump straight into B2B matchmaking software development, consider these tips to make sure you create a B2B matchmaking platform that provides value.
1. Set the focus for your B2B matchmaking website development
There are several B2B matchmaking business models or niches you can focus on. Some of the most popular directions include:
Connecting startups with investors and ventures
Connecting businesses with service providers and product companies
Connecting businesses with other companies or individuals and organising events (B2B event management platform)
A combination of several directions
A B2B matchmaking platform is a broad term, so you have to figure out your definition before you start the development. There are a lot of things to look into concerning planning, development, and marketing of the platform as the content and functionality will vary.
You may not necessarily focus on a single solution only and instead proceed with a hybrid one. For example, combining the functionality of an event management platform with the services of connecting development companies with business may be a good strategy.
To ensure your product success, you may want to segment your audience in multiple groups by industry and business models. For example, you can figure out which industry you want to operate in:
IT, software development
Entertainment, games
Media and Advertisement
Energy and utilities
Automotive, etc.
A specific industry focus will help you gain the market share in your location and build authority relatively quickly.
Also, it's great to know what's already on the market and what shows the best results. It can help you determine your strategy, competition, and success rate to ensure a seamless market entering.
2. Analyse competitors before you build a B2B matchmaking website
There are plenty of successful B2B matchmaking websites in Europe which operate in different fields and provide multiple services related to networking and funding. Most of the sites use hybrid business models to get a broader market share.
Some of the potential competitors in the industry are:
Valuer
Widerpool
Boardmatching
Aciety
Let's have a look at each of them to see if there is something you can use for your business plan.
Valuer
Valuer creates strong relationships between the resource strong corporate and the agile startup using an Ai matchmaking algorithm. With their global network of agents, along with their digital platform, Valuer has created a tool that corporates can use to track startups.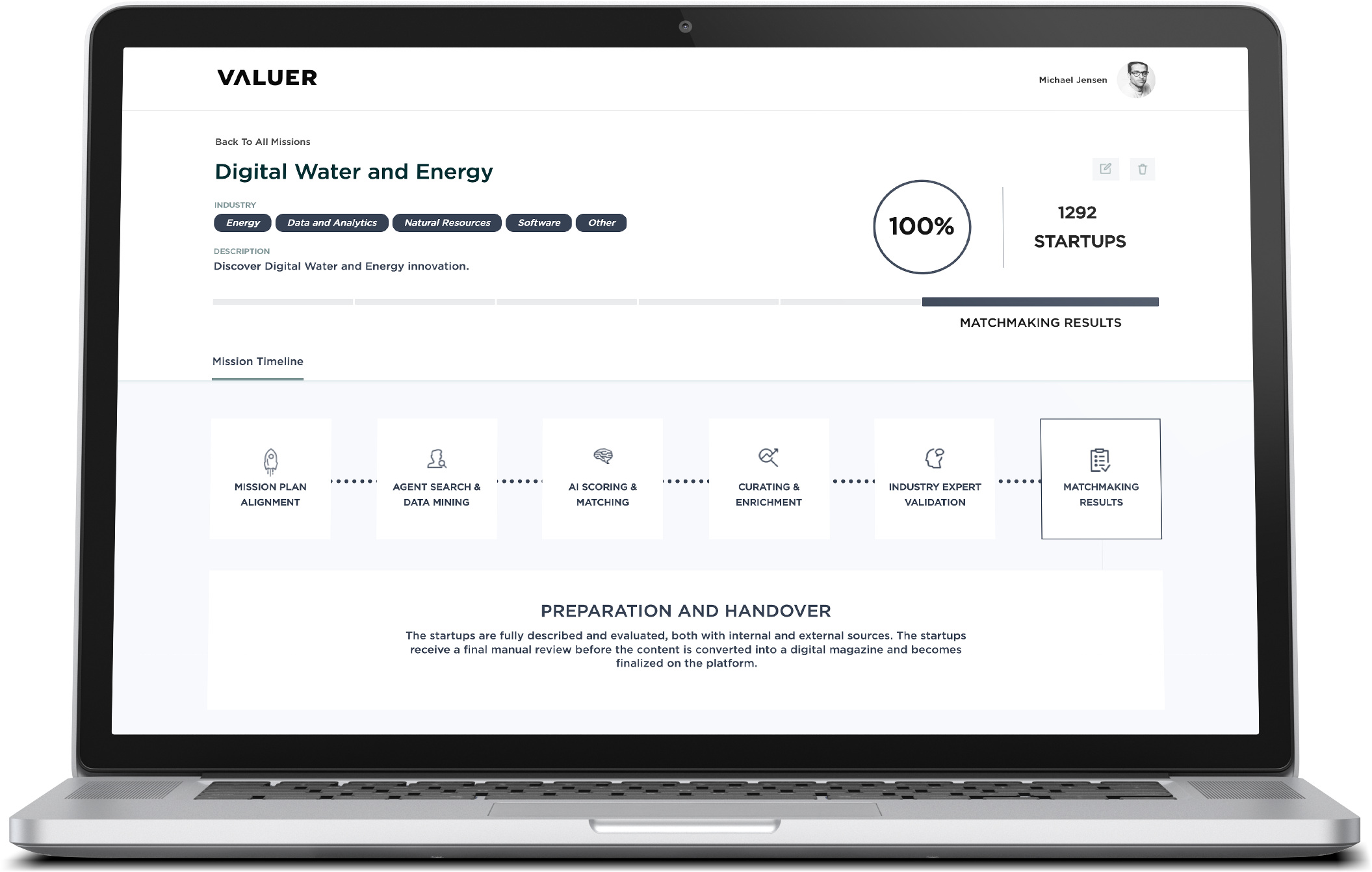 The company helps establish long-term partnership and collaboration between technology companies, SMEs and startups.
Valuer has several case studies which you can go through and see exactly how they manage to provide value.
Widerpool
Widerpool is a London brokerage, growth, and consultancy service company that helps to connect tech startups with companies looking for innovative technology solutions.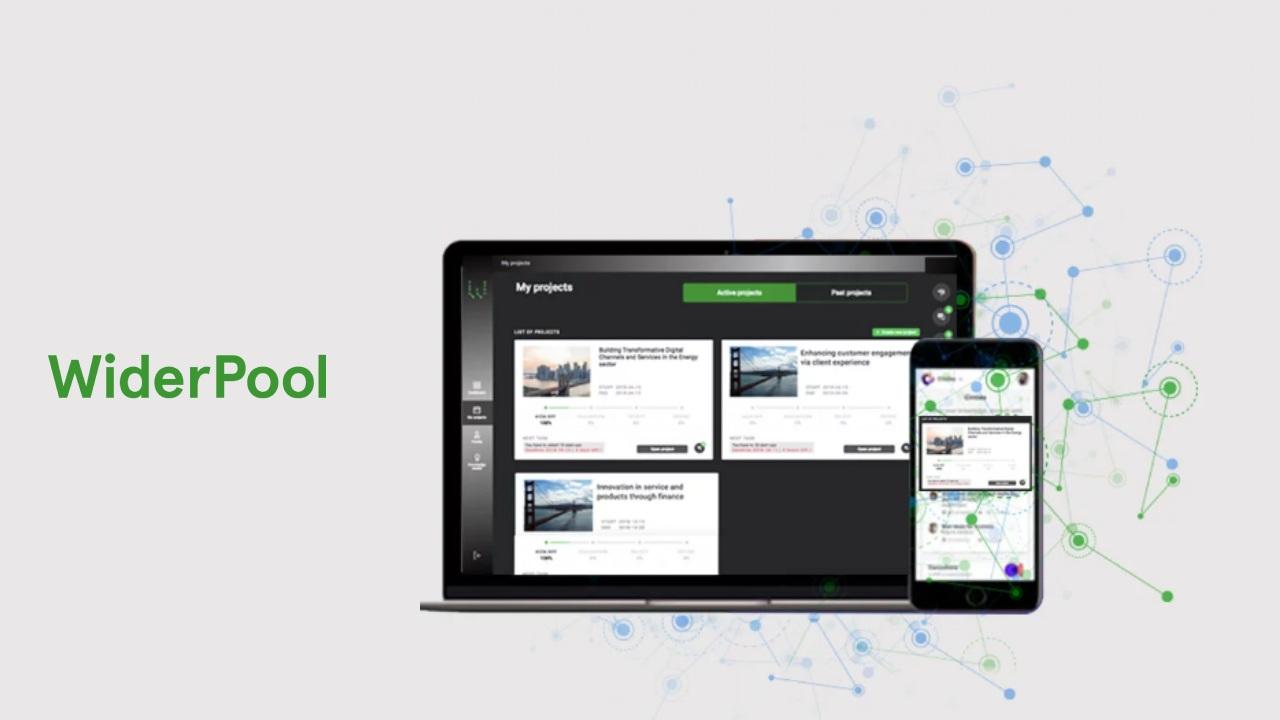 Founded by Adarsh Radia and Ignacio Macias, Widerpool is a B2B matchmaking platform that provides 24/7 access to the network of startups and companies in London and New York.
Boardmatching
Boardmatching is a Switzerland-based B2B matchmaking platform that provides extensive opportunities for startups and SMEs as well as board members to connect and collaborate on reasonable terms.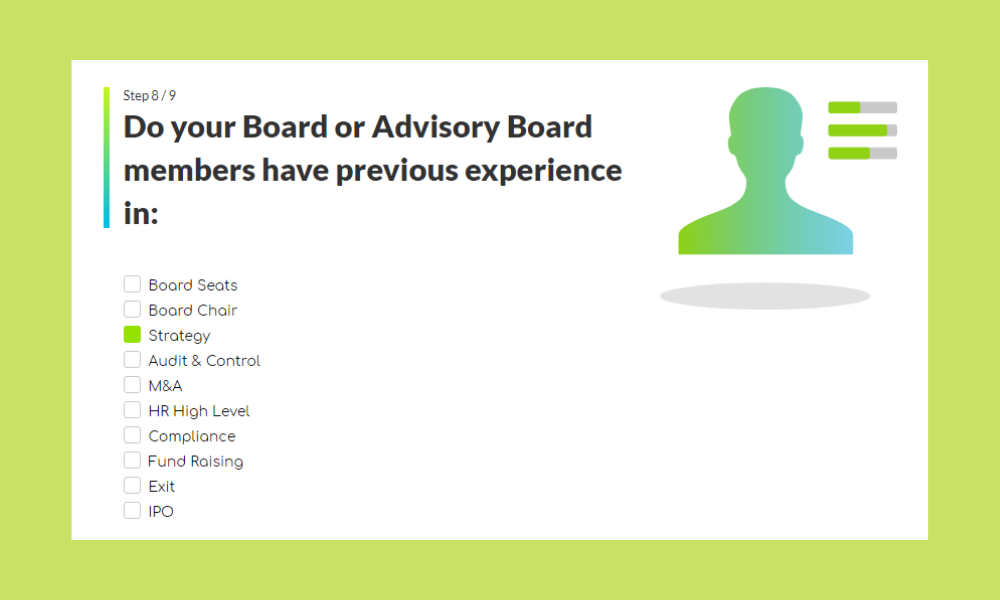 The platform provides full-cycle expertise when it comes to startup development from fundraising and networking to internationalisation and growth.
Boardmatching is a very niche-oriented B2B matchmaking platform that has its benefits as well as risks if you decide to take a similar approach.
Aciety
Aciety is a B2B matchmaking platform that provides a free sales channel to startups and companies where they can find matching service providers and start collaborating.
The platform restricts freelancers from accessing the platform and works with companies only. Apart from that, they claim to have a decent pre-screening and review procedure, which ensures only medium and high-quality companies entering the platform.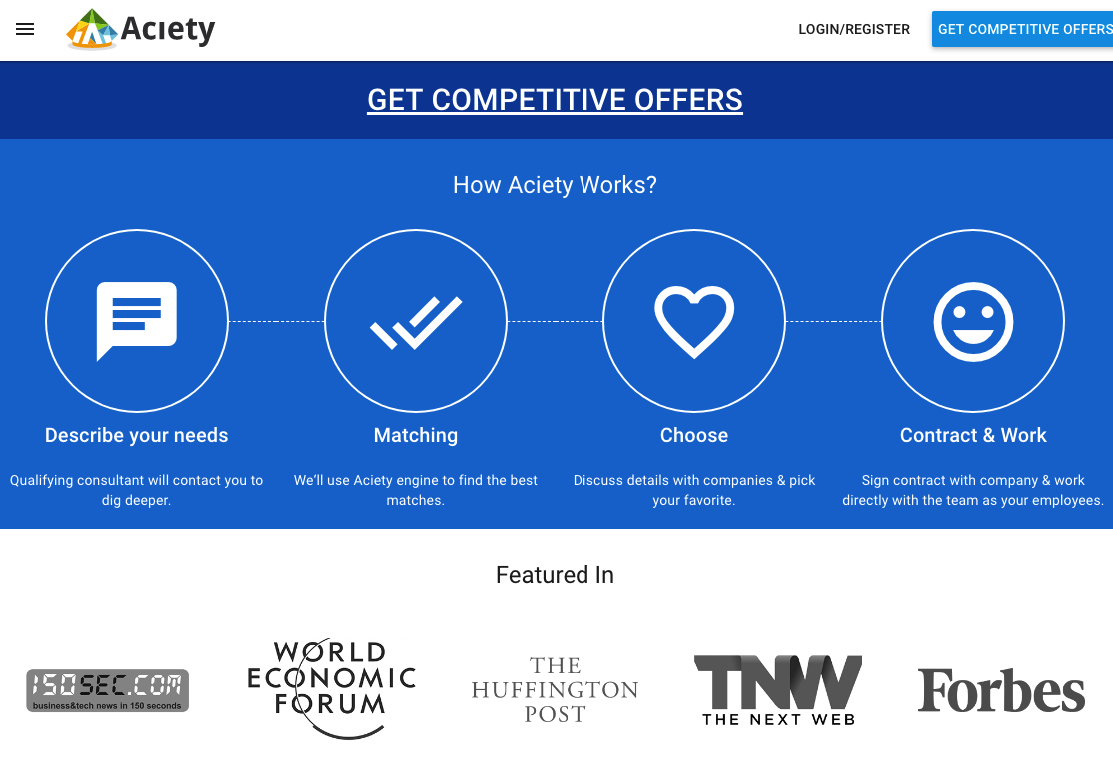 From the platforms mentioned above, Aciety is the only platform offering a B2B matchmaking marketplace where companies can get listed and search for clients. Moreover, you can submit your products here.
The website makes its living on a commission fee, which is 10% after each successful transaction from a client.
3. Create a B2B matchmaking marketplace within your budget
When you've researched competitors' websites, features, and value propositions, you can finally proceed to plan out your own B2B matchmaking development strategy and calculate costs.
The development cost of a platform depends on several aspects:
Product market fit analysis
B2B matchmaking platform design
Development and QA
Support and maintenance
The more complex your platform is, the higher its development cost. Focus on the features which you want to include in your platform and determine your budget.
4. Define the features to create a B2B matchmaking platform that works
The image above is the process of running a B2B matchmaking event described by Eventtia.
In this case, we are talking about the features of a B2B matchmaking platform that is focused on organising events for businesses with the possibility of face-to-face communication in a physical location.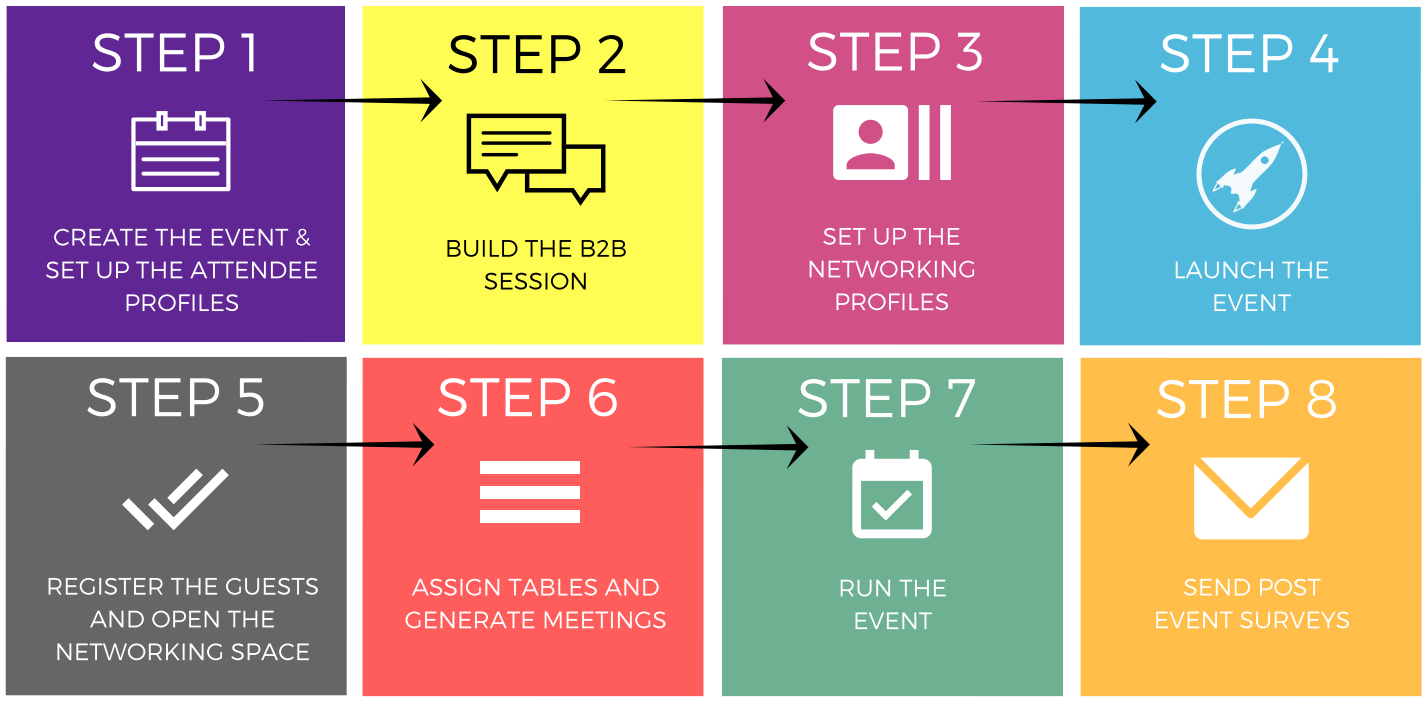 As you can see from this process, the core functionality of a B2B matchmaking platform can be broken down to:
registration and login page;
general dashboard of a platform;
user management and company management: emails, personal info, social profiles, public/private profiles, skills and services;
filtered search and connection: predefined filters, tags, roles, activity history;
event planning functionality and a calendar: scheduling tool, task management, user connections;
map and location management: Google Maps or similar;
notification system: reminders, follow-ups, etc.
When it comes to the more extended functionality of the platform, these features come into play:
CRM integration;
private and group chats;
custom company profile management: portfolio, documentation attachment, prices, team capacity;
extended admin panel functionality: contact merge, editing, archiving;
export/import functionality: XML, doc, pdf;
surveys, report generation, and tracking.
Find out how to plan and define the feature list for your project – reach out to our team!
Get in touch
5. Launch your B2B matchmaking platform
When you've completed developing your B2B matchmaking platform, you have to start marketing it like crazy.
Since your platform is a product, the best thing you can do to market it is to:
advertise on Facebook and LinkedIn targeting segmented audiences;
visit local events, meetups, and conferences to present your product;
find influencers (business consultants, advisors) who actively communicate with their audience and do paid or cross-promotions;
do SEO and content marketing to build your brand authority and establish a web presence.
When you hire a team of developers to build your B2B matchmaking platform – don't waste your time and start gathering your network beforehand.
Our experience
At JustCoded, we have had previous experience working with a matchmaking platform for corporations and tech startups.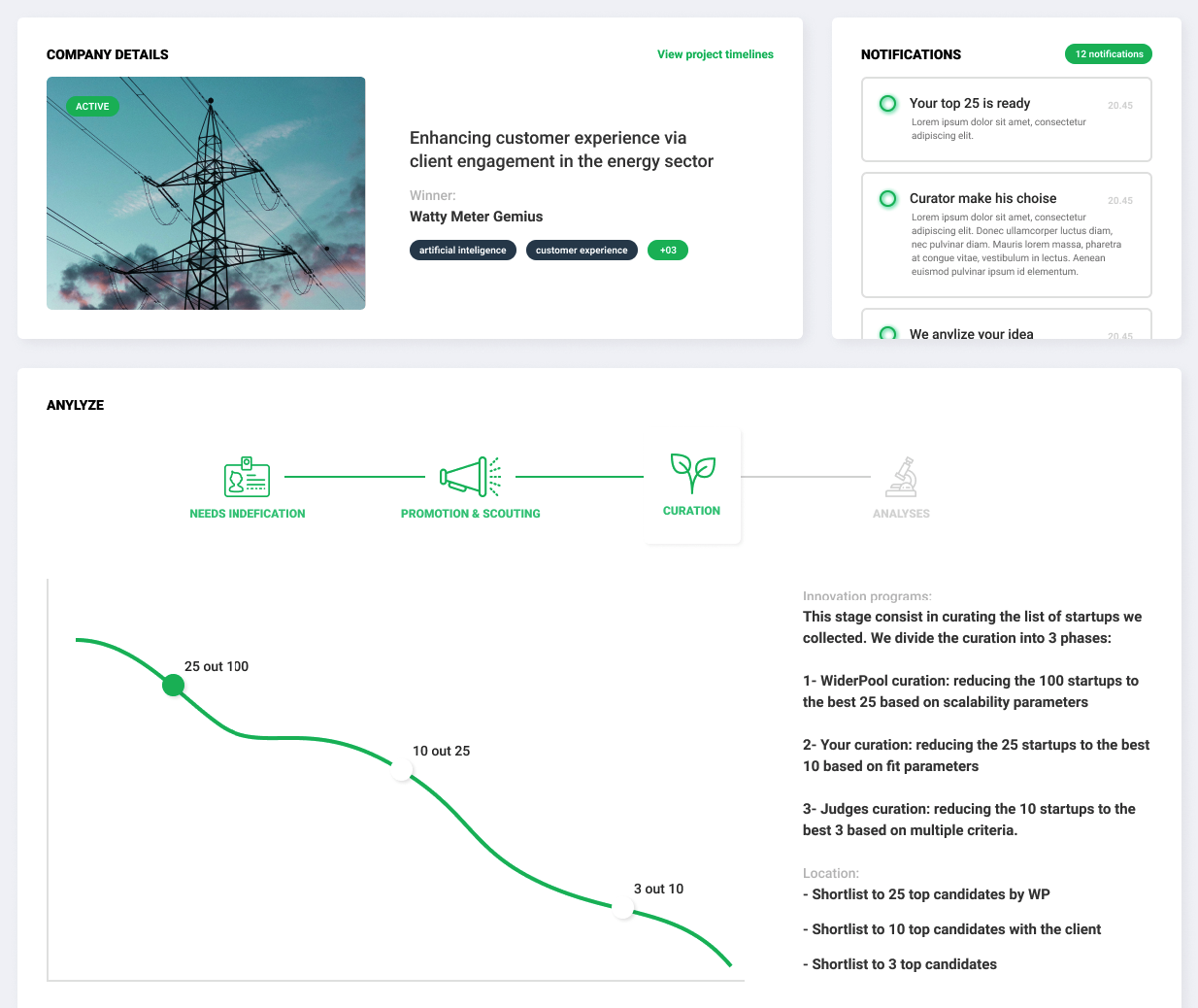 The platform matches eligible companies with the help of a curator who can evaluate startups and shortlist five best candidates for a corporation that requested tech assistance.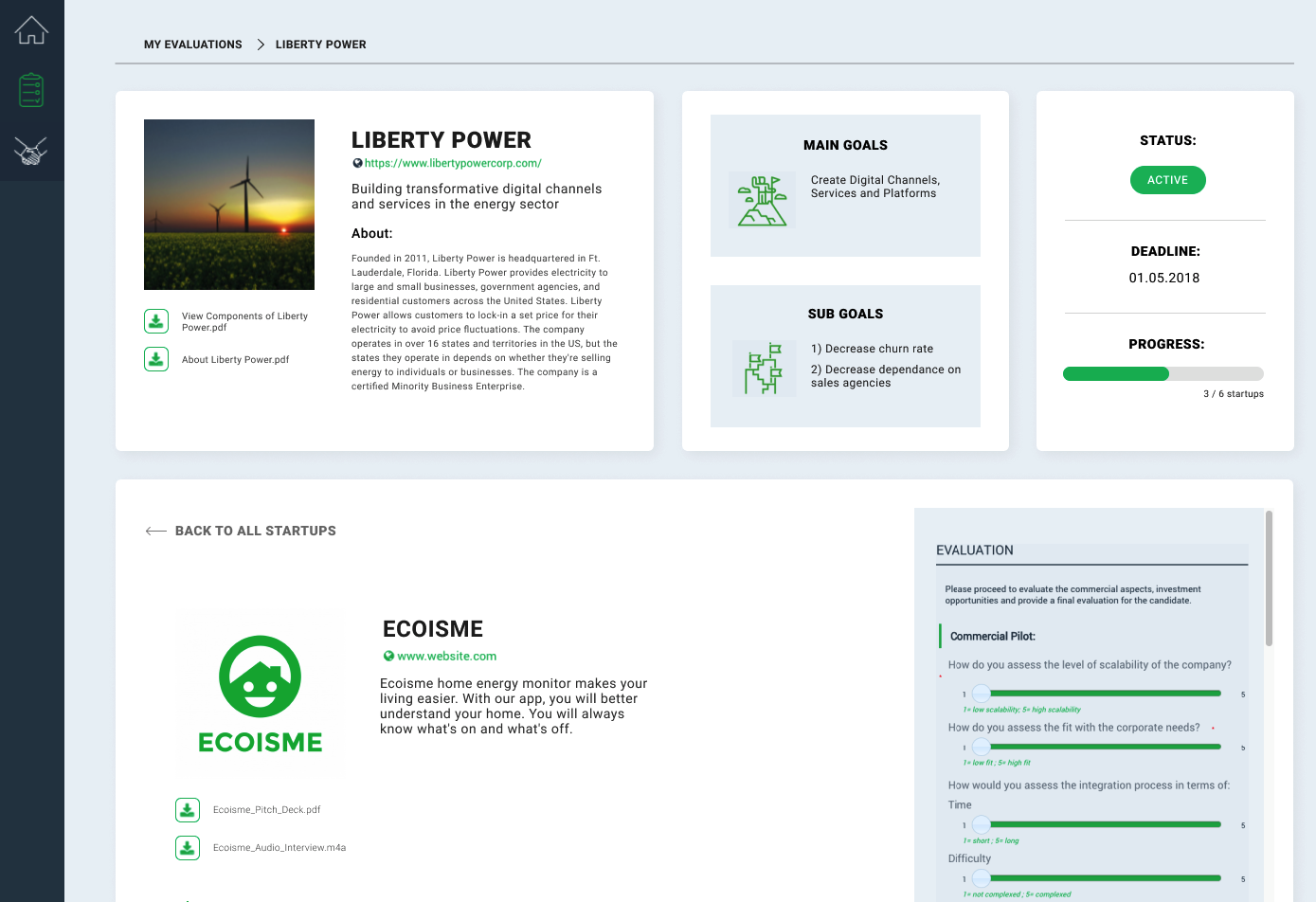 Every curator has an area where they can read the extensive information about a startup in question, see their evaluation chart and track the evaluation progress. If there are any questions, a built-in messaging module makes it easy for users to communicate and keep chat history.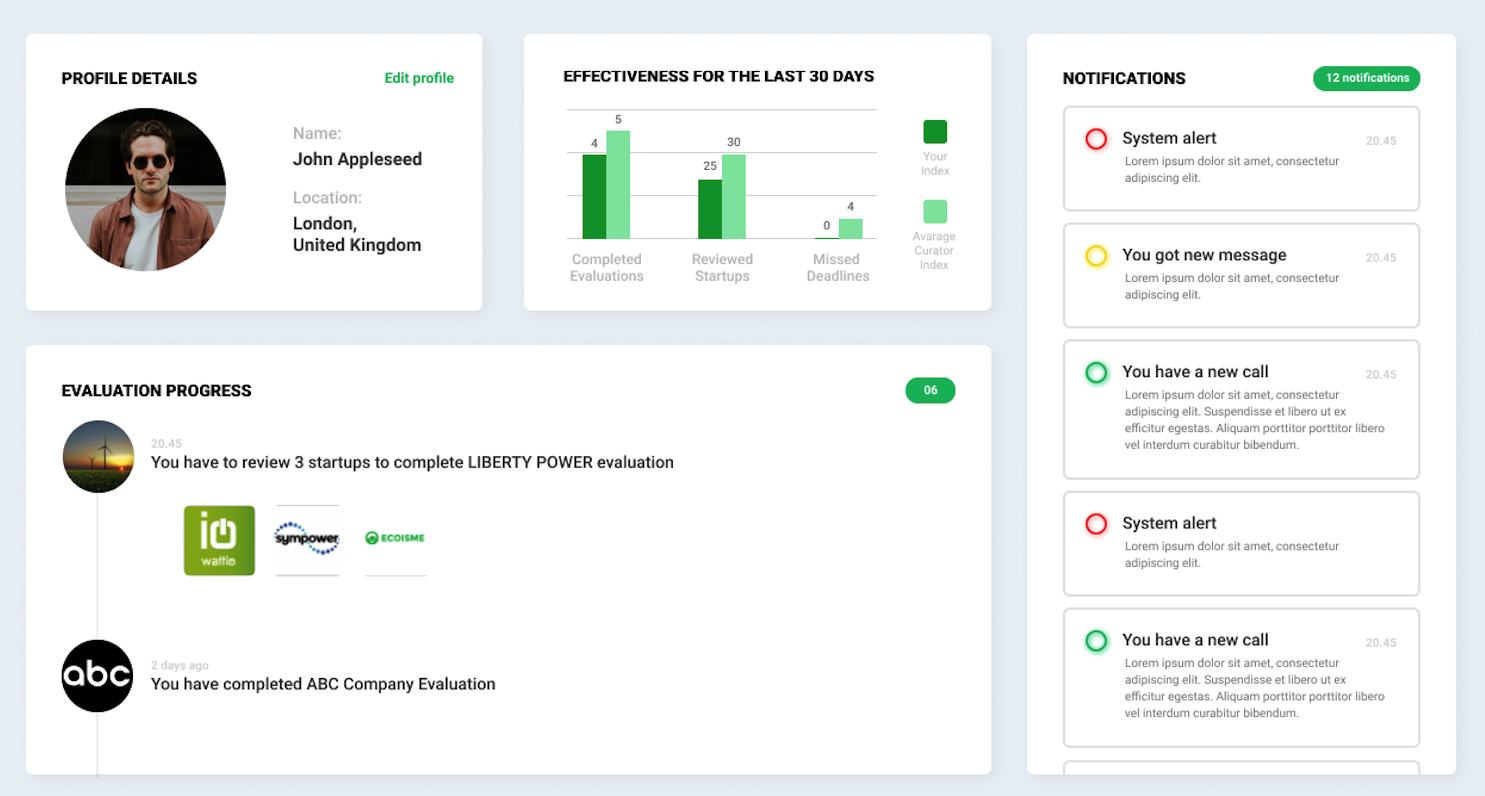 Conclusion
If you decided to create a B2B matchmaking system regardless of the functionality, you have to first look through the existing solutions on the market to define and position your value proposition.
There are a lot of freelance platforms on the market including Upwork, Fiverr, and others which you can borrow your functionality from and analyse how they managed to become broadly used platforms for both freelancers and companies.
Anything can add up to your value proposition when you're building a B2B matchmaking platform: from how your fees and services are organised and what leads and investors you provide to your clients.
At JustCoded, we help you determine your strengths and guide you through the whole B2B matchmaking platform development process to make sure your project is successful regardless of your technical background.
For further information, please, contact us!