Even though there are more than 1.5 billion websites in the digital realm today, only 10-15% of them are updated regularly.
This sad figure means lost opportunities for website owners and zero value for web users.
No matter what business you own and what you do, you need to have it exist in the digital space too. We've gathered key benefits and a bit of stat that proves this idea.
Without further ado, let's find out why startup business must need a website.
Main advantages of a website for business you should know
We have a lot of reasons that support the idea of making a custom website for your small business or startup. However, in this post, we've decided to present the most obvious benefits of having a website for a startup.
If you're still questioning yourself "Why does a business need a website?, look through the list below to get the answer.
1. Go digital and appear in the top
In 2019, sites have multiple goals. A good website leaves a great deal of scope for action. In short, it helps you:
inform about your background, services, and solutions;
deliver a visual experience by using images, videos, and infographics;
share the stories of your regulars;
educate the target audience;
keep in touch with the end client, and many more.
Web surfers and shoppers fancy looking through rating lists and read reviews before buying or ordering. Your web resource may be lucky to appear in such ratings, overviews, and rundowns of similar service providers.
In its turn, it will considerably increase your chances of reaching the potential clientele.
2. Keep in touch with regulars and attract prospects
Even if you're very conservative and rely on a brick-and-mortar business, you must admit that it's lagging far behind online projects in terms of availability.
A digital interaction influences $0.56 of every dollar spent in an offline store.
When your physical store is closed during holidays, weekends or due to some technical reasons, your online shop will continue functioning all-around-the-clock.
An estimated 1.92 billion people are expected to purchase something online in 2019.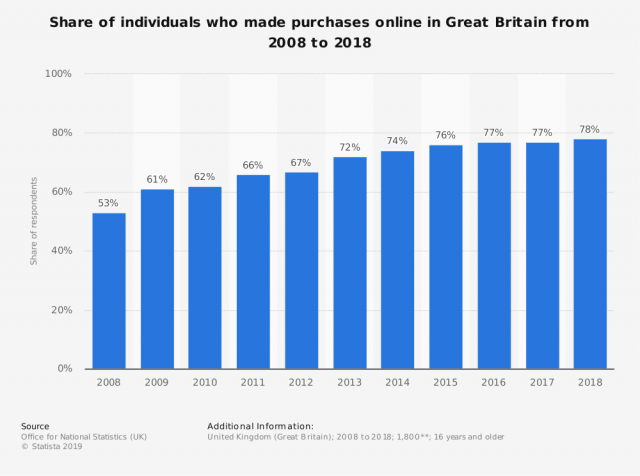 Those customers who need your assistance or advice, don't have to adapt to your working hours. They can send a request at any time.
What's more, the online presence helps you expand the borders. A small local startup has all chances to become a well-established company selling globally, which means that it's better to make your website multilingual.
Whatever online presence you have, it lets you maintain relations with existing clients and build effective marketing campaigns.
You can email your clients about discounts, big events, new comings, product updates and plenty of other things.
3. Inform, showcase, and educate
People use the web for different purposes—searching, entertaining, buying, communicating. However, their most important goal is to satisfy information hunger.
That's why it is crucial to organise your website in the way so that it will be both engaging and informative.
Traditionally, startup sites have several pages or their combos:
Home
About Us
Features
Pricing
FAQ
Blog
Every page, module, and section should be self-contained and designed according to the UI/UX requirements.
The homepage may consist of different blocks; however, it's important to include company info, product descriptions, CTAs, testimonials, and recent projects. The last element proves your knowledge and expertise.
The blog is crucial for those who care about SEO. By creating and publishing good materials, you can rank higher on Google in a matter of months.
Surprisingly – over 4 million blog posts are published on the Internet every day, but keep in mind that your content should be valuable and humane, although only 48.2 % of internet traffic comes from humans.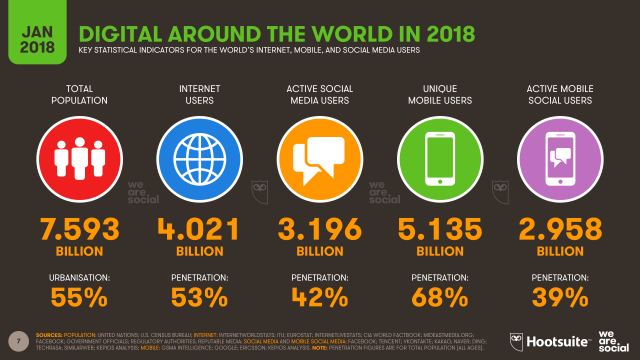 4. Take advantage of digital marketing and save costs
There is another point why have a website for your business.
Digital marketing tools let online entrepreneurs promote their websites at fewer costs comparing with the TV commercial, billboards, and ads in newspapers.
Even paid Google ads are not so useful now as they were several years ago. According to a recent survey, at least 70% of people dislike mobile ads and use online ad blockers.
Is there another way of promoting a website? Yes, you can take advantage of email marketing, social media management, and develop a corporate blog.
Why do businesses need a website blog?
Statistics say that companies who blog receive 97% more links to their website, which means that you should create a blog to be successful online.
Managing a blog is a big deal, and it's better to hire a team of professionals: a content manager, SEO specialists, and a copywriter.
Be patient, work hard, and get ready to see the first results in conversions and leads in several months. We promise they will amaze you!
It's worth mentioning that creating and running a blog is not cheap. However, it's a good investment that will give back if you take it seriously enough.
5. Deliver excellent customer service
Among the benefits of a website for a startup, there is one that is very important for early-stage projects. We're talking about superb client support.
Certainly, nothing can be compared with the direct assistance provided directly or by phone, but there is a category of clients that prefer online interactions.
It is especially true for youngsters who fancy solving tasks right here and now.
How to satisfy the most demanding clients? Make sure that your client support reply within, at most, two business days or provide customers with 24/7 assistance.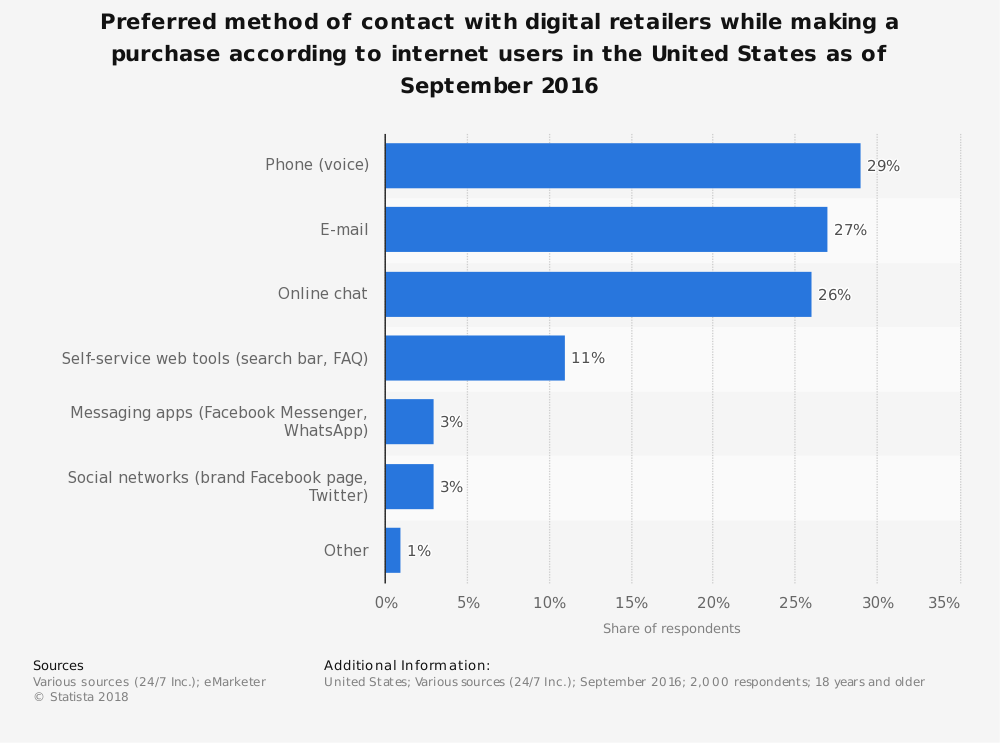 For urgent replies, you can integrate a chatbot, create a help centre or develop a digital assistant. Professional and competent customer service will give you a competitive edge over rivals.
6. Generate trust and build a reputation
Put yourself in the shoes of the rest of web users for a moment. Do you remember the time when you stumbled across a brand, project or a solution that interested you? What did you do then?
We bet you asked Google to find a website with this interesting idea.
When you like something but can't find any records about it on the web, you may stop taking it seriously. For a new startup or small business, it's essential to create brand awareness and generate a solid reputation.
A website reflects your business intentions, attitude towards clients, mission, and approach. To gain credibility and trust, it's not enough to have only a corporate page on social networks, it may be a good addition, but that's all.
7. Beat competitors
The last merit in the advantages of a website for business concerns your chances to beat the competition.
In the world where almost everyone possesses an online presence, it is very hard to stand out, but we know how to do it. Pillars of optimal user experience is a sophisticated architecture, intuitive navigation, UI/UX design, and engaging content.
The right combination of all these factors will help you satisfy even the most demanding customer.
Needless to say, that your web resource should be mobile-friendly and function flawlessly across all the existing gadgets.
Just remember that by 2019, 63.4% of all mobile phone users will access the Internet from their mobile phone.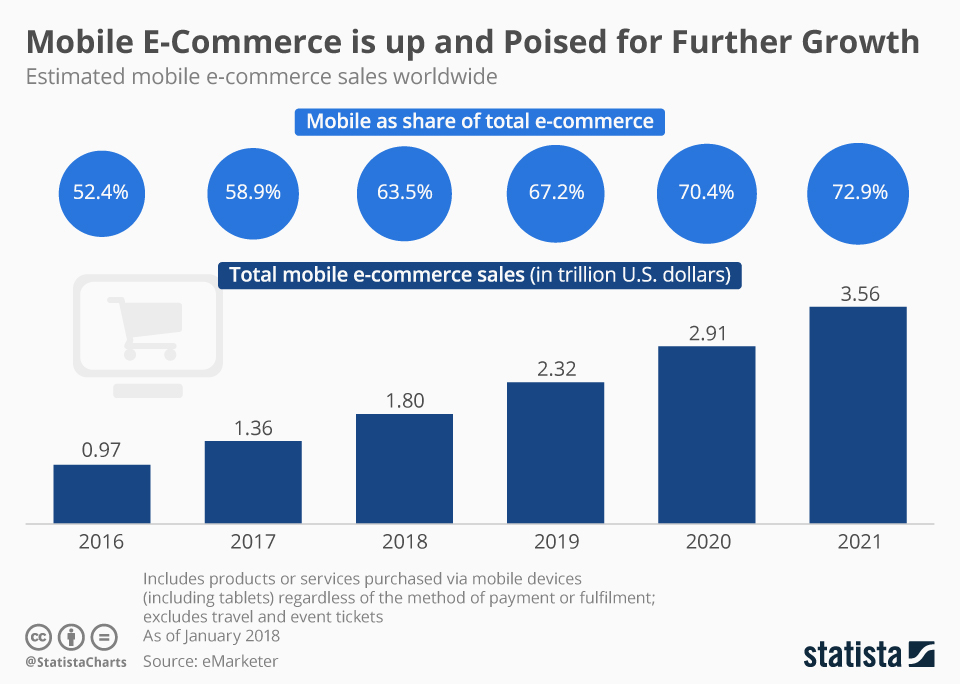 Another vital thing concerns the layout of your website and whether or not the navigation mechanism is intuitive. Remember that people always appreciate simplicity.
One more tip is to optimise the loading speed of your web pages. According to the web statistics, a 1-second delay in page loading speed can cost you 7% of your e-commerce conversions.
All these factors influence the way people perceive your online presence and determine your place among the competitors.
What we think
We at JustCoded try to follow these benefits of a website for a startup when collaborating with small entrepreneurs and business enthusiasts.
Among our projects are travel websites, real estate directories, and crowdfunding platforms. Check some of our projects below.
CapitalRise is an investing platform for intelligent real estate.
The website built by our team has a neat design that matches the corporate business style and follows recent trends.
Simple navigation allows users to move between internal pages quickly and a multi-level menu helps to find out the location of necessary info with little effort.
As the website is intended for demonstrating property opportunities, it's full of large professional photos.
On the Home page, you will find several blocks describing the features, investing process, recent projects, and testimonials.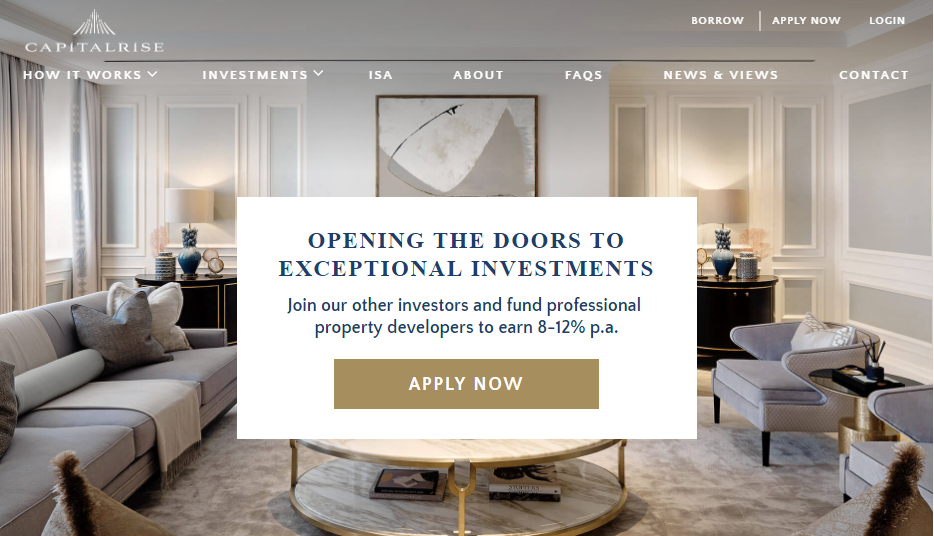 The Office Group is a rental housing web platform.
The JustCoded team created the primary functions of the website on its home page, namely: 2 custom sliders for advertising types of spaces and featured offices.
On the Home Page, we placed an enquiry form that allows users to contact representatives of the company quickly.
The site's feature is a map of locations, so you can choose a region and go directly to the location page.
The advantage of this site is the integration with social networks, such as Instagram, Twitter, Facebook and Pinterest.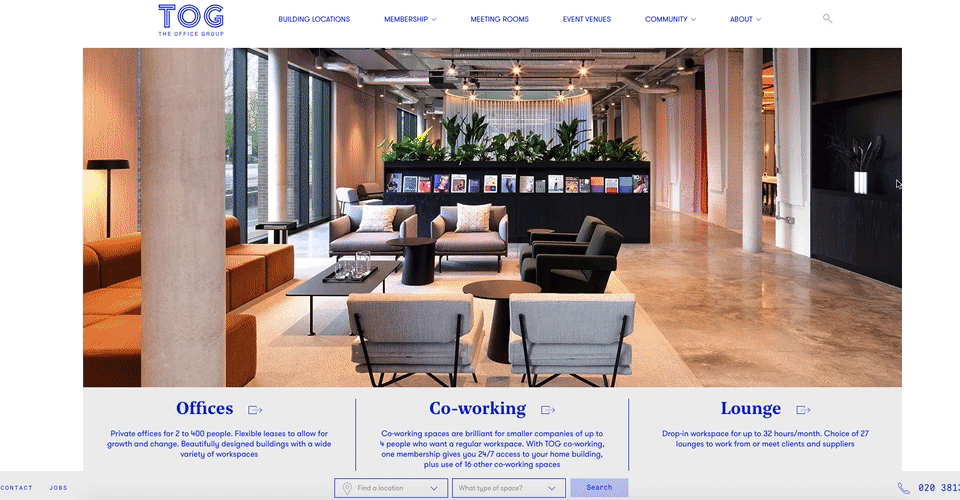 Creative Debuts is a platform celebrating the brightest emerging artists and designers.
Our goal was to create art-website that would be understandable to every user.
We placed a gallery with objects on the main page so that a user could immediately plunge into the art atmosphere and enhanced this effect with numerous external effects:
parallax
galleries and sliders
accordions, etc.
The Creative Debuts website is optimised to work correctly on any device: desktop, mobile or tablet.
Right after the launch the project has got featured by many international awards websites.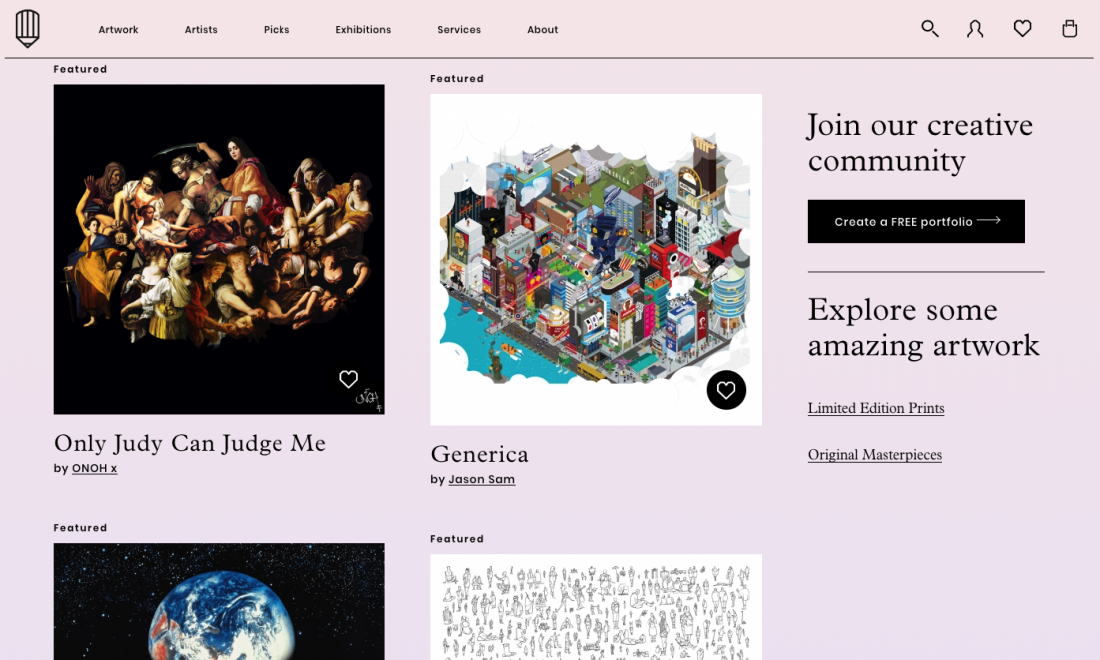 On a final note
A good website is just what the doctor ordered for a young startup or small business.
It creates an image, builds a reputation, generates leads, serves as a sales funnel and a medium for communication between the customers and the provider.
If you're still hesitating whether or not to invest in website development, look through these benefits of a website for small business again. If you seek professionals to make a website for you, write to us and we'll discuss the details.