Being very suspicious to new technologies earlier, today high-street banks are eager to embrace the latest achievements of the FinTech.
Recent surveys and reports show surprising statistics on the usage of banking apps all around the globe.
Here are a few facts for you to get the full picture:
82% of bank clients think that mobile applications can improve their financial state;
41% of respondents say that thanks to mobile banking apps they don't worry about personal finances management;
the usage of business & finance applications have grown by 33% within 2017;
23% of millennials use banking apps daily;
49.2% of all mobile phone users in the US utilise mobile banking apps;
62% of respondents admitted that they would like to see loyalty programs among the features of banking apps they use.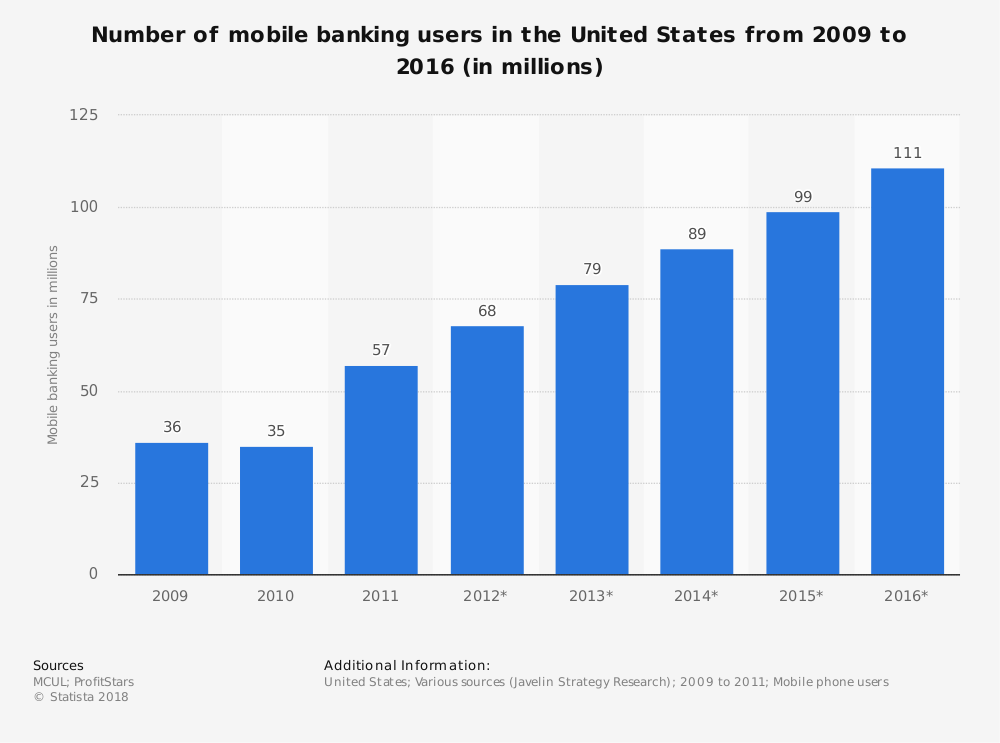 Why did incumbents change their minds and turn to aggressive mobile app development?
What advantages of mobile banking do institutions reap?
Are there any challenges preventing banks from delivering optimal user experience?
We've done the homework and know the answers. Let us share them with you.
Mobile banking benefits for business owners
There are several obvious reasons why traditional financial institutions turn to innovative forms of providing financial services.
The more clients, the better
Let's imagine that you have two options: a reliable bank offering a complicated app with average success and a small institution that has developed a super-smart mobile product.
What would you opt for?
We are more inclined to simple yet powerful solutions that solve users' pain points. And we bet the majority of users have the same opinion.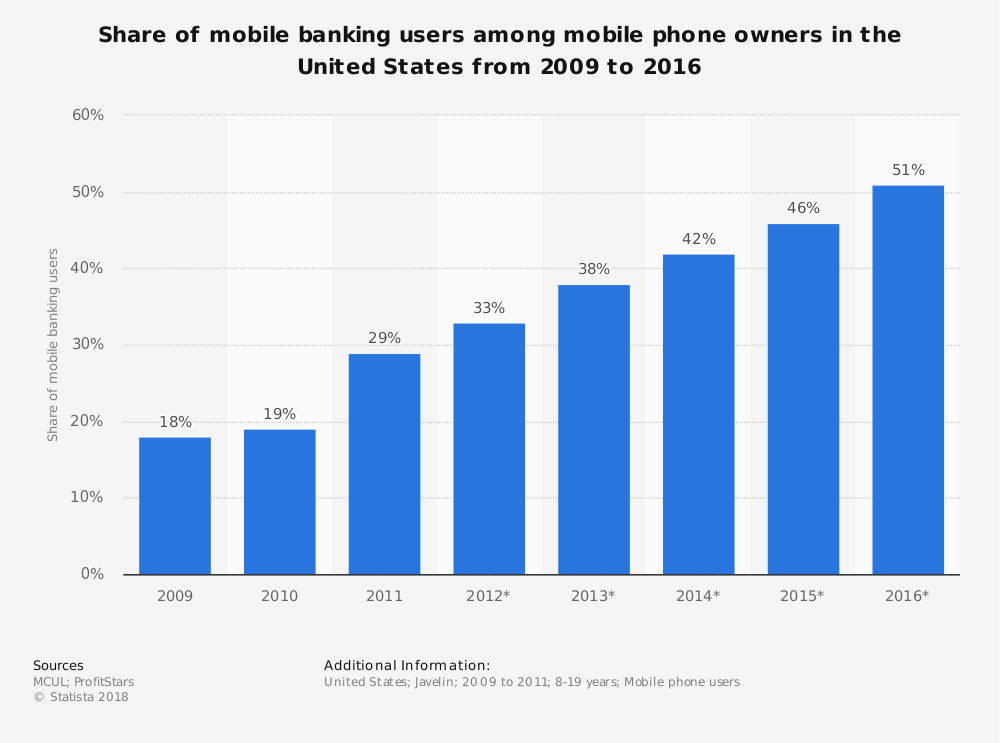 Even in 2013 (and it was 7 years ago!), 33% of respondents claimed mobile experience to be one of the most important reasons for them to stay with current banks.
With that in mind, banks put sufficient efforts and money into developing intuitive mobile products that allow fulfilling basic operations and offering advanced features.
What's more, applications with 5-star ratings significantly contribute to a bank's brand.
Another marketing channel
People don't watch TV commercials anymore. They use ad blockers and rarely go to bank branches, so institutions look for new ways of selling their products.
And mobile solutions work well for this purpose.
Whether you offer a new type of savings account, an insurance package or a cash-back from online purchases, you can inform clients about new products in the personal dashboard or use push notifications.
On the one hand, you have all the chances that clients will not overlook your message; on the other hand, you don't risk being obtrusive as, for example, in direct sales.
What's more, you can reward customers for being active users with personal bonuses and gifts.
Security at the top
Money matters are always sensitive, and we hope your clientele will never experience personal data breaches or frauds.
Since mobile devices are more secure by their nature, there are fewer chances for unauthorised accesses, malware or suspicious activities in products for mobiles than in web apps.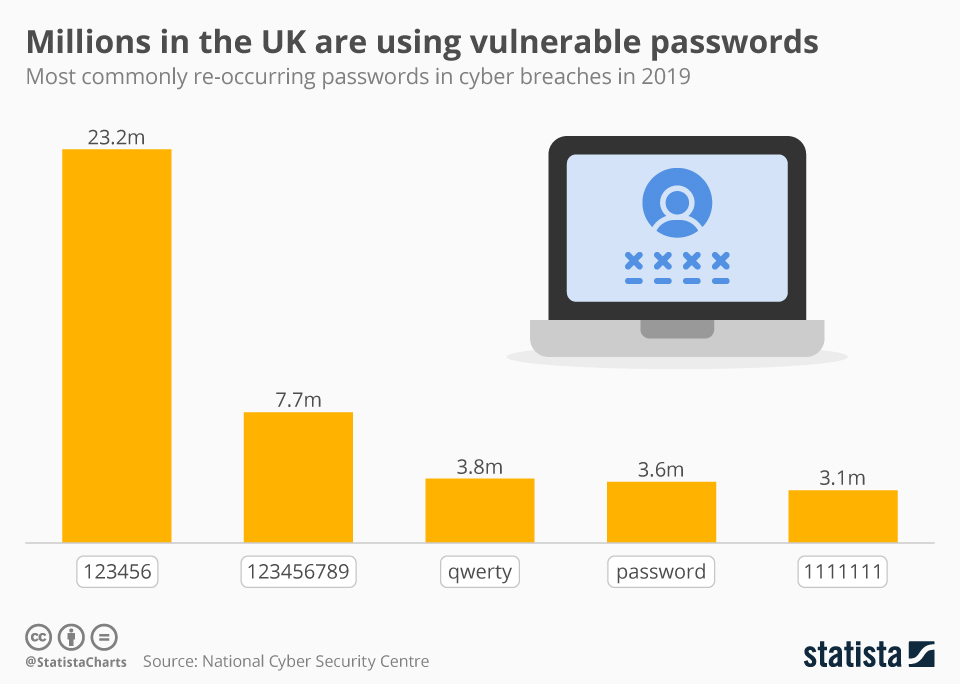 However, if you think that your efforts are enough for protecting customers, we suggest undergoing the independent audit to detect existing vulnerabilities.
According to a researcher who tested 30 mobile solutions, the reality is sad:
97% of banking apps showed insufficient code protection;
90% of them experienced the leakage of information to other apps on devices;
83% of solutions using APIs just stored data carelessly enabling hackers to steal it;
in 80% of products, the encryption methods weren't efficient.
Therefore, security enhancements should be at the top of your to-do list. Later we'll tell you how to make a superhero app that will be protecting your users from dangers of any kind.
Zero costs
Mobile banking development requires considerable investments since FinTech development services alone are not that cheap, but it's an endeavour with a high rate of return.
While brick-and-mortar institutions are splurging on maintaining physical branches, there are institutions which exist only in the digital realm. They are known as neo, digital-only or challenger banks.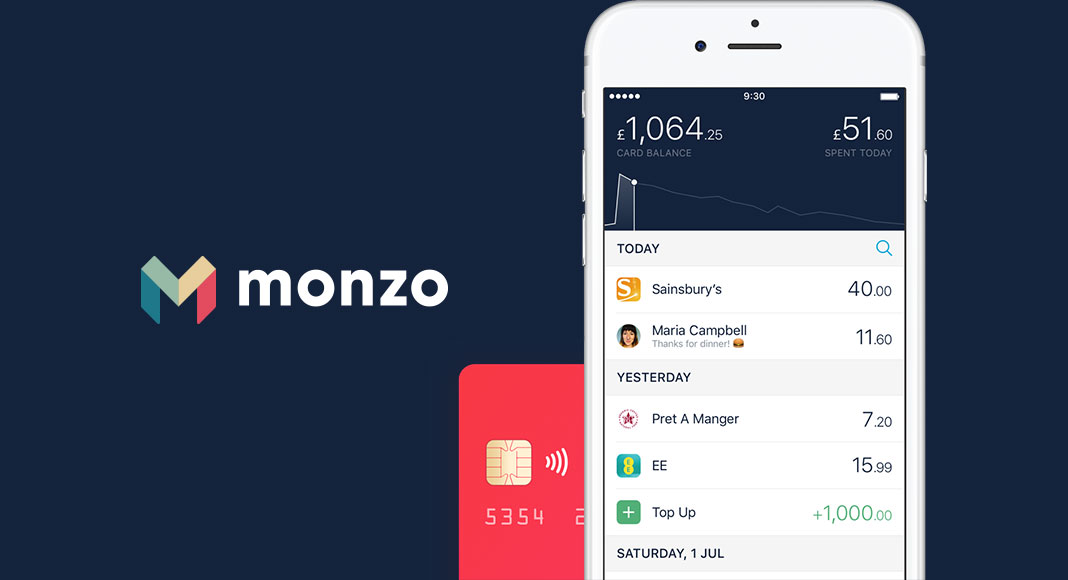 Banks of a new breed are free of constant expenditures such as staff salaries, office rent, maintenance of equipment, and tons of paper.
They replace humans with robo-assistants, branches with digital infrastructure and paper documents with electronic files.
The result of this fundamentally new approach is an optimised cost structure and higher profits.
Information is power
Being the last but not the least among the advantages of mobile apps for business Big Data generated by mobile banking is already used by most of the middlemen.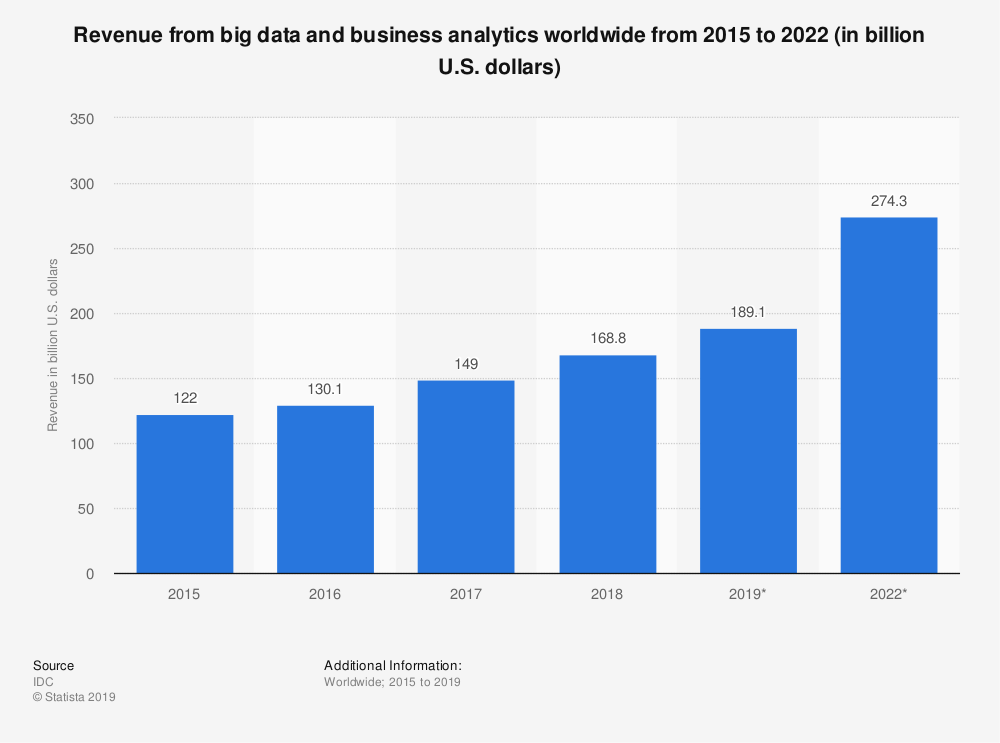 Every user's step – be it online shopping, eating out, travelling – is recorded and applied for creating behavioural patterns and developing new mobile strategies.
Here are a few reasons why you should start Big Data analysis with your mobile app:
helps create more personalised products and services;
shows what people like and dislike in your solution;
demonstrated weak and strong points of existing products;
helps better understand the target audience and their needs;
gives you a competitive edge over rivals.
Advantages of mobile banking or how it makes our lives easier
We've gathered the reasons why more and more people are shifting from offline to online banking.
So, what are the benefits of mobile banking to customers?
Couch banking
Mobile financial apps are a godsend for users in terms of convenience, ease and swiftness.
The common goal of all technological innovations is to simplify people's lives, and mobile banking isn't an exception.
In the early 2000s, people used SMS commands to check card balances and pay utility bills.
Later with the help of Internet banking, we could make basic operations such as money transfers between cardholders or withdrawal from saving deposits without leaving our homes.
But today things have become even greater.
Some banks let you order a credit card and deliver it with a courier. Others are ready to accept electronic loan applications and open saving accounts right on your smartphone.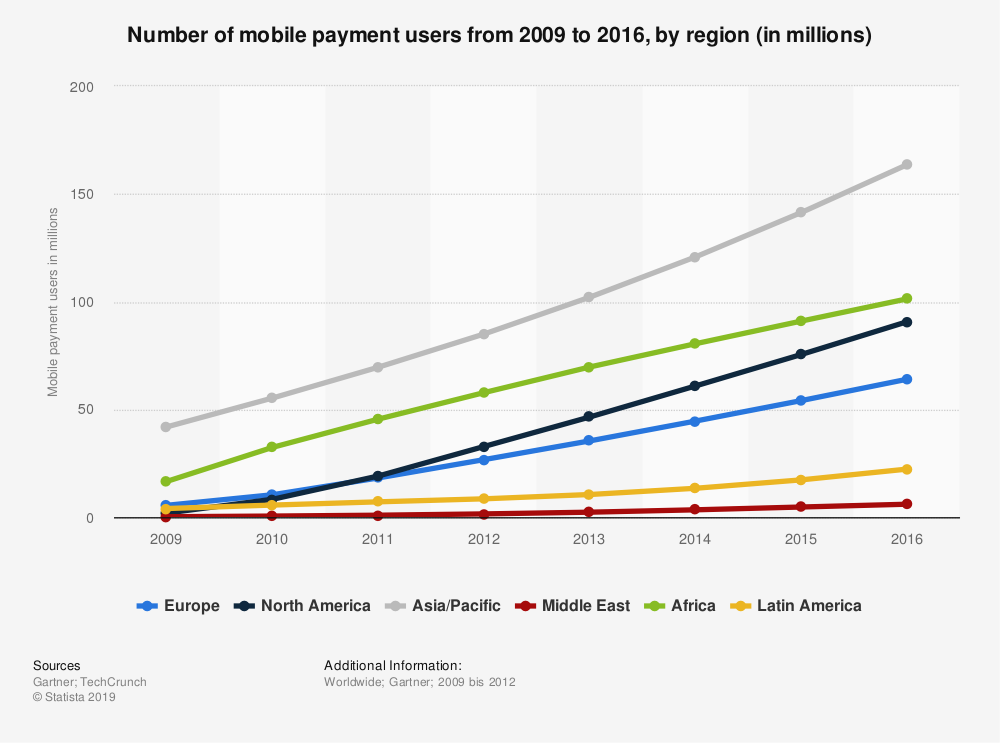 Help me!
Call centres or chatbots wouldn't surprise anyone today as instant support has become a common thing.
Financial companies are going further by tapping into the achievements of technological gurus and integrating virtual assistants like Apple Siri or Google Assistant :
Ally Bank has launched a solution for voice commands helping customers check balances, view recent transactions, transfer money.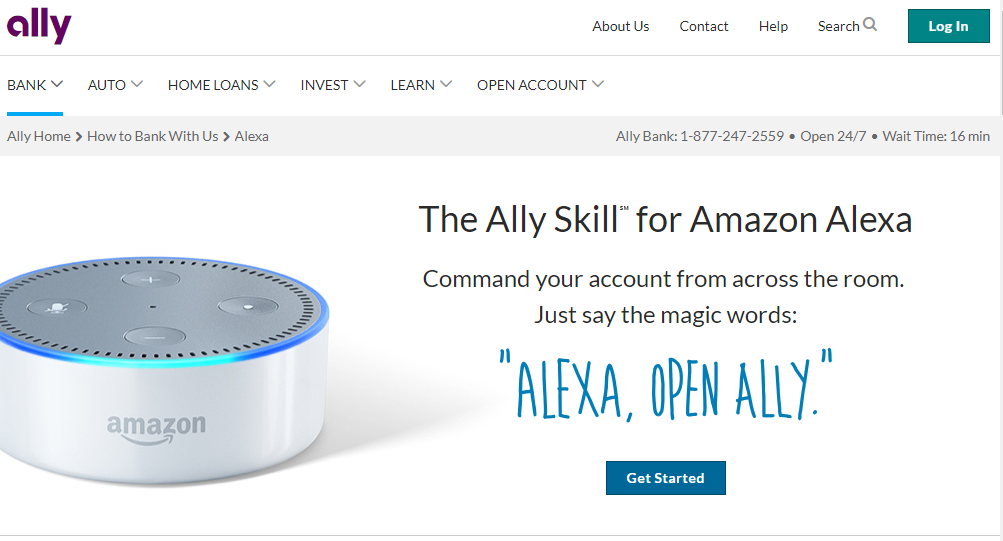 Along with traditional advisors, Charles Schwab offers human-like assistants that will help you with rebalancing and managing portfolios.
Merrill Lynch uses a mixed approach relying both on real people and automated solutions to help customers develop personal investment strategies.
It's up to you to decide whether to invest in developing automated helpers, rely only on humans or use a mixed approach.
Let's play a game
If we asked mobile users "What are the advantages of using mobile banking?, they'd probably name cool bonuses and gifts among the rest.
Gamification is a method widely applied in different industries to inspire all the generations to take specific actions.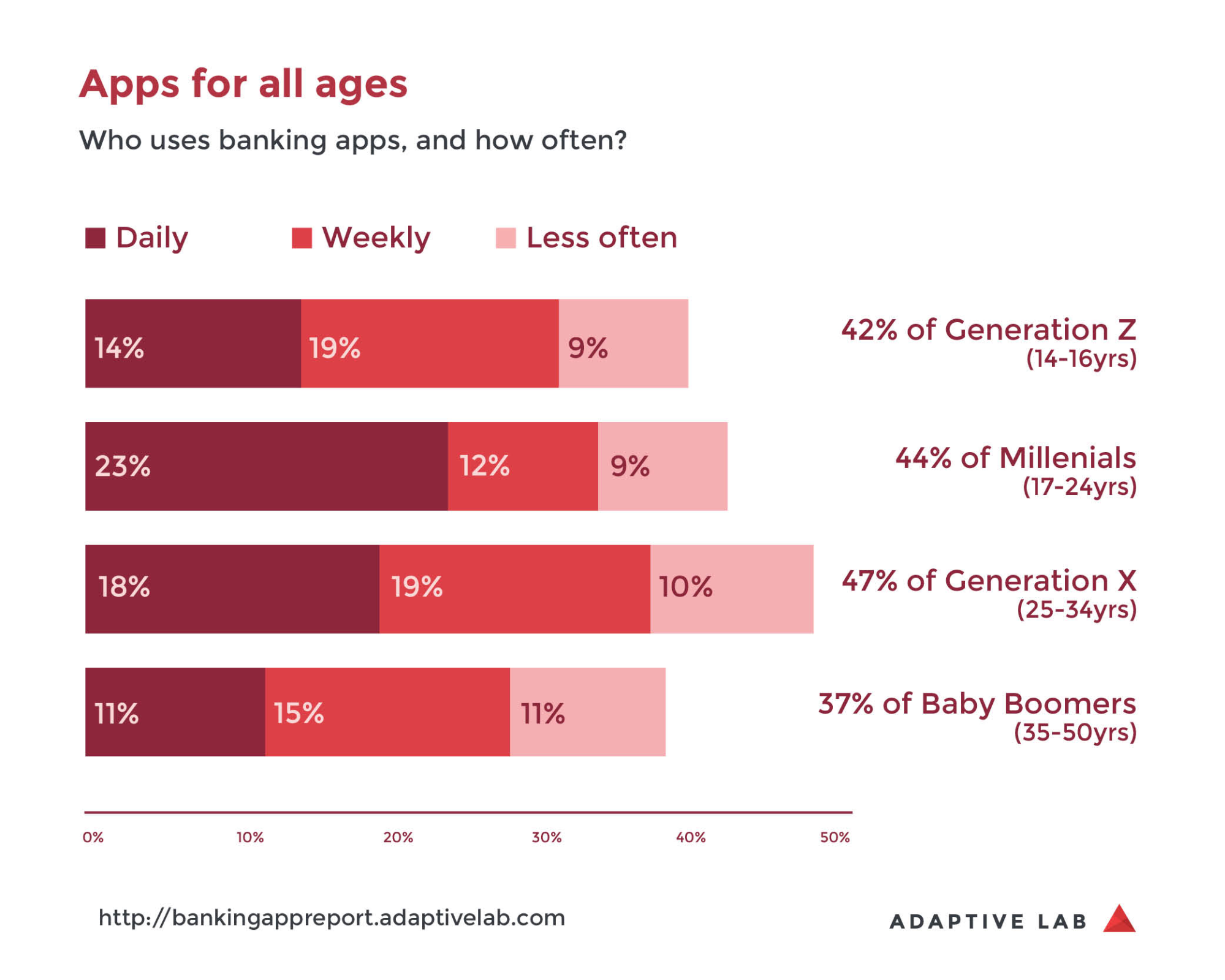 In the case of mobile apps, such actions include downloading and active using.
For instance, Atom a UK neo-bank offers clients to customise an app interface by changing its colour palette and logo.
Another example of gamification is the Barclays Ring Community – a network of cardholders where everyone can suggest new features for bank products.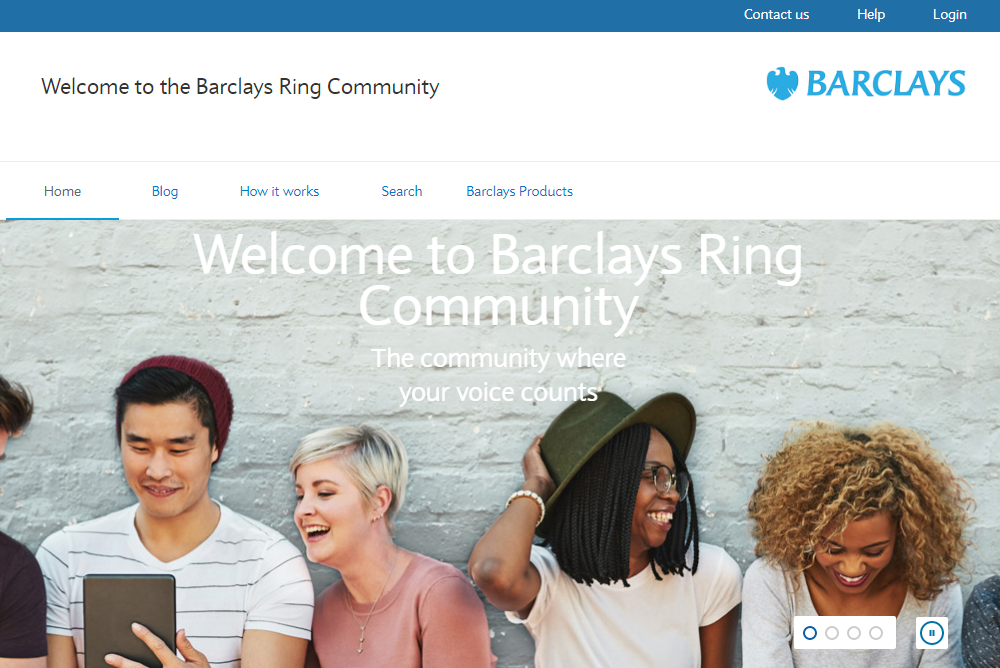 BBVA shows the best practice of engaging customers. They launched the BBVA Game, where users should complete specific tasks to get points and exchange them for cool perks.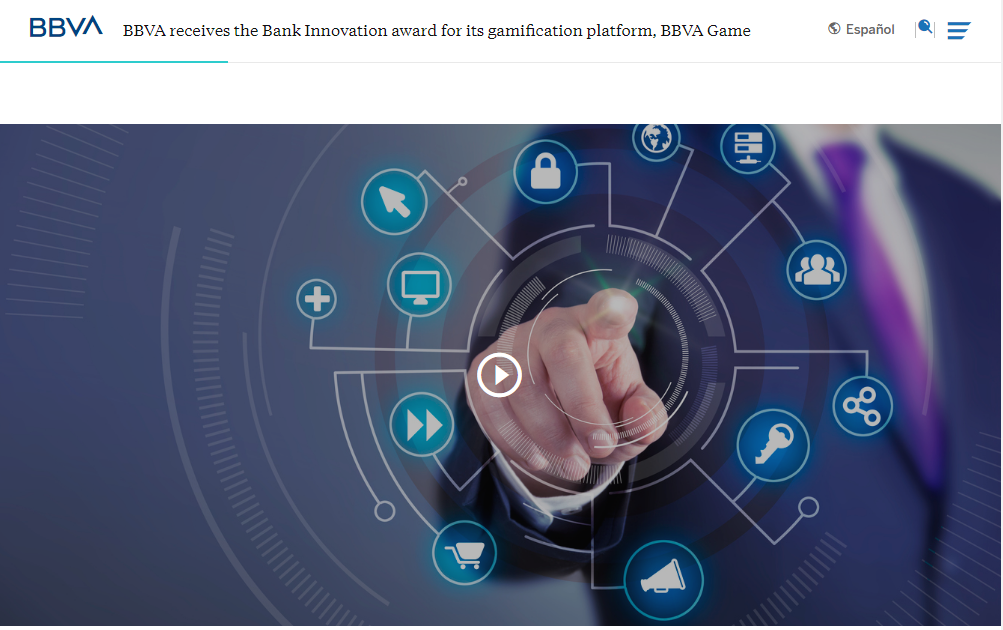 100% personal
The World Retail Banking Report 2018 states that personalised services lead to more users' satisfaction. 49.1% of clients were more pleased with custom digital banking than 39.5% of those who didn't receive it.
Digital-only banks and payments solutions such as Apple Pay raised customers' demands for personalised digital experience greatly. Incumbents can't sit on the fence any longer.
The end goal of the custom approach is to build strong business relationships for the future.
Here are a few examples of personalised mobile banking:
Capital One sends notifications to customers shopping around partnering suppliers;
HSBC, a UK-based institution, is applying artificial intelligence (AI) to make predictions on how customers exchange their points to propose more personalised products;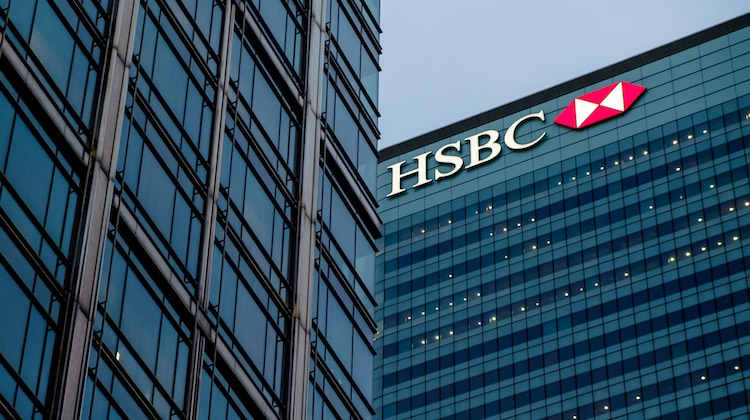 mBank also utilises predictive analysis to identify customers' preferences and offer products which they will like for sure.
I want more!
Groundbreaking technologies provide high-street banks with endless opportunities for creating new products and services.
Here are a few innovative features we like the best:
App-only cash withdrawals. Users don't need a credit card to get the cash from ATM; they can do it by launching an app.
Voice payment methods. Paying a bill, transferring money to a friend or making purchases – you can ask a virtual assistant to do all these things for you.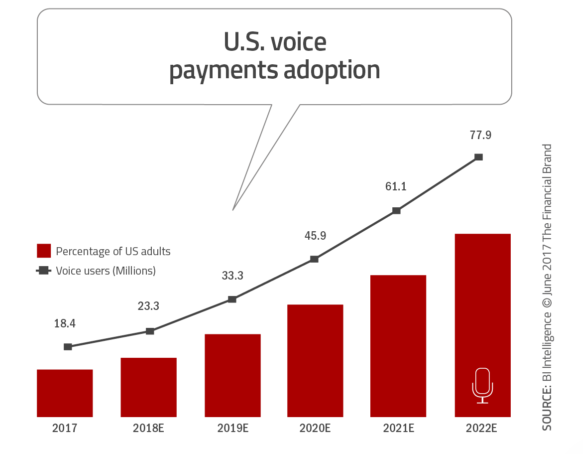 Personal finance management.  Banks should do what they are best at – money management and budget planning.
Real-time notifications. We've already mentioned how you can inspire customers to use credit cards when they're shopping, travelling or entertaining. Just track their location and send useful notifications.
Smart geolocation. Besides identifying the nearest ATM, you can integrate a router helping clients get to the closest office.
The risks of using mobile banking
Despite numerous advantages, mobile banking also has a few drawbacks making even the most loyal customers feel alarmed.
Data breaches. The financial industry is among the "leaders of hacker attacks. Notably, the number of data leakage has almost tripled for the last two years. The most common criminal schemes include phishing, key logger software, man-in-the-middle attacks.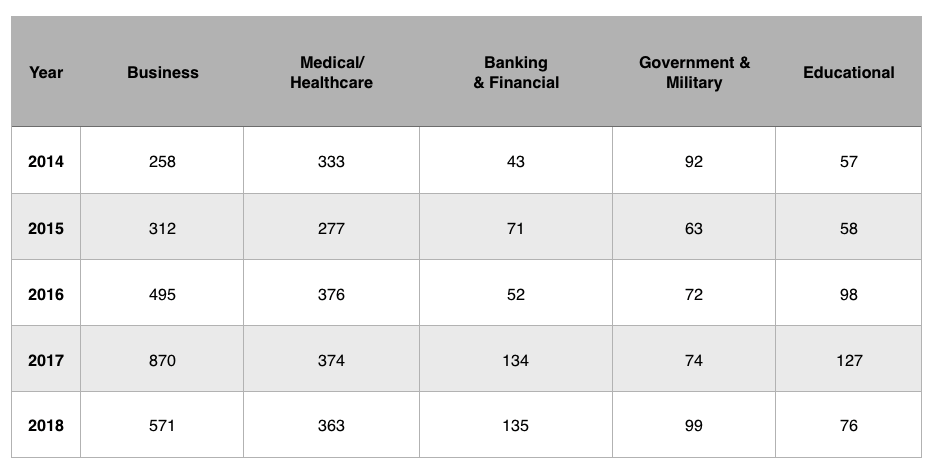 Incompatibility. Often it happens that financial applications are available only on iOS or Android, or they aren't equally functional on all the devices. It may result in losing existing clients and prospects.
Bugs and tech issues. Tech things are created by humans and can't be impeccable by default. If a user reports about finding a bug or non-functioning of some features, it's high time you ran ad-hoc QA tests.
 How to enhance the security of mobile banking to customers
You'd probably agree that security issues must be the biggest concern of financial institutions having their mobile apps.
In this article, we recommend several ways on how you can take an existing security system to a new level.
Multi-factor authentification. The two-factor identity check is a thing of the past. Add temporary parols, calls, fingertips or face recognition to make the logging procedure more secure.
Advanced encryption techniques. To make the communication between a server and an app secure and safe, use SSL and TLS protocols, add another encryption layer or validate security certificates.
Safe data storage. There's a rule of thumb that sensitive data shouldn't be stored on devices. If you can't make it, then encrypt the data whenever it's stored – databases, files or other places.
NFC sim card. Explain users the necessity of embedding NFC SIM cards, which allow them to store sensitive financial data right on their phones.
Platform security requirements. No matter what platform you chose for marketing your app, you should clearly understand its mobile security requirements.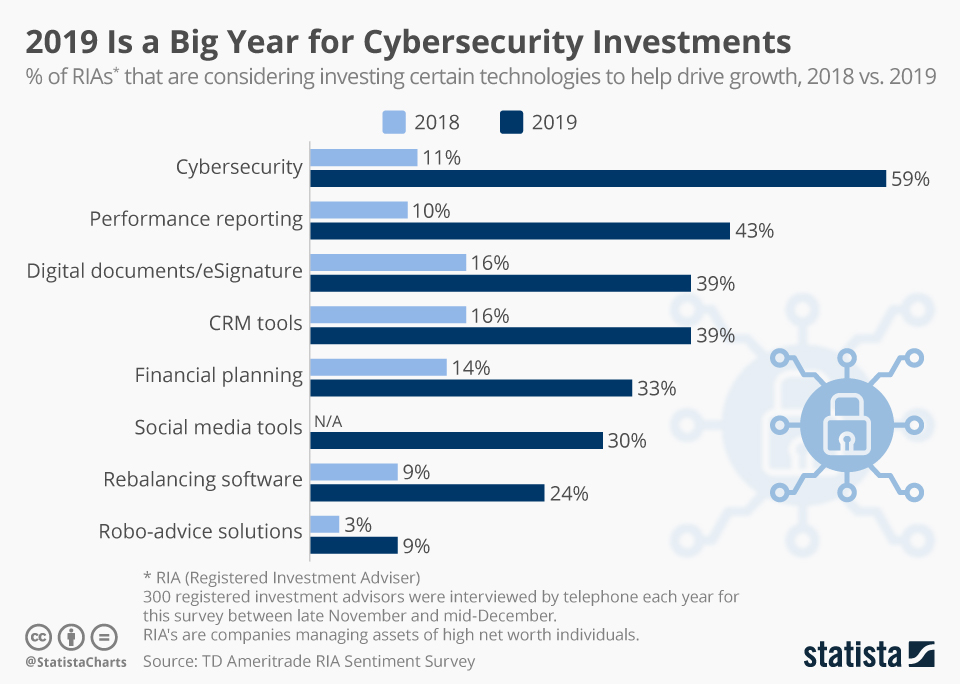 Summary
That was a short overview of the key advantages and disadvantages of mobile banking for clients and incumbents.
Fierce competition, new technologies and business models encourage high-street banks to unleash the potential of mobiles.
But on the way to success, they often forget about proactive security measures and endanger their clients.
If you put customers' protection at the forefront of your banking business, write to us, and we'll make your application super secure.
Get in touch