Have you ever wondered how many users the biggest crowdfunding platforms have? For startups, the number of potential investors may be a decisive factor in choosing the platform, and for new investment marketplaces, the same number can be an aspiration. 
We gathered the major crowdfunding platforms around the world, including StartEngine, Crowdcube, Wefunder, Fundrise, SeedInvest, AngelList and Seedrs, to look at how many registered users they have on the marketplace. 
StartEngine
StartEngine claims to be the largest equity crowdfunding platform by revenue in 2021. They started out in 2015 and since then, have built up a huge audience.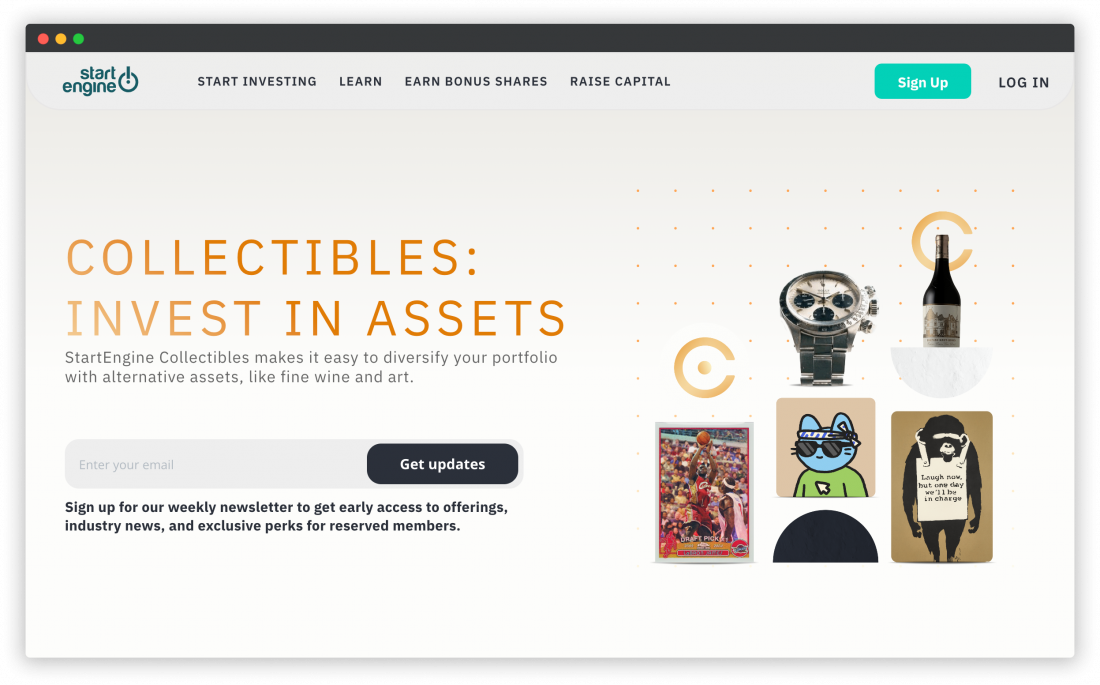 As of 2022, StartEngine has 1 million users on the platform. Whether those are purely investors or companies included, it's hard to tell. However, from the context of the article, you may see "that's a million people who are interested in diversifying their investments".
CrowdCube
In 2018, CrowdCube announced reaching 500,000 users on the platform. The investors have pledged over £400 million in various projects.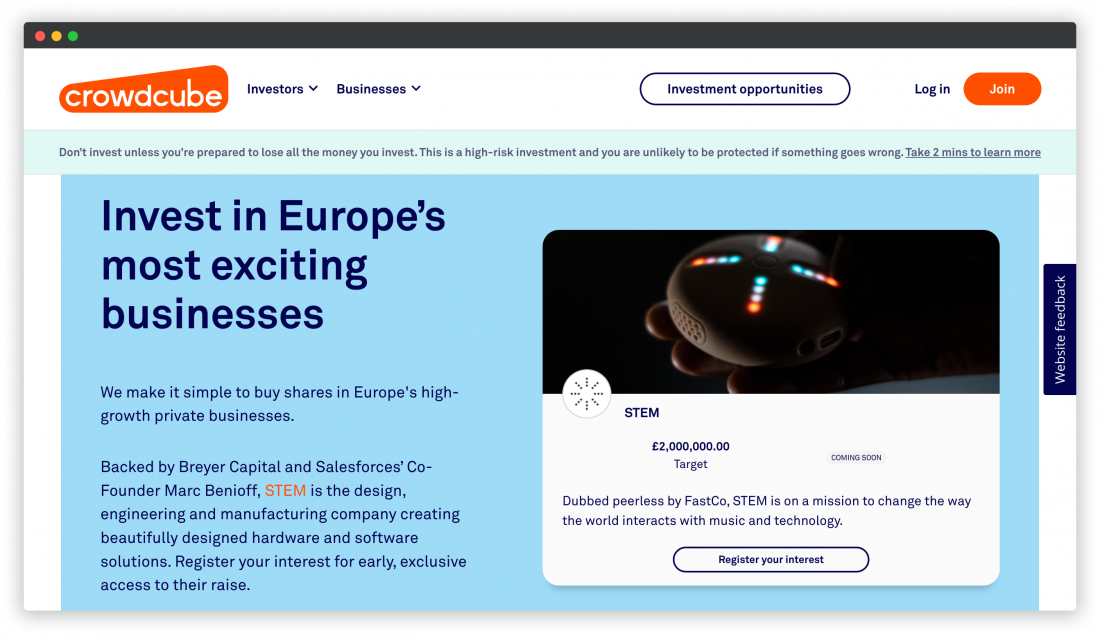 CrowdCube is a British investment crowdfunding platform that has recently obtained an ECSPR license. It was approved by the Spanish regulator Comisión Nacional del Mercados de Valores (CNMV). 
Wefunder
Wefunder is a US-based crowdinvesting platform that managed to attract 1,639,116 investors, according to its Results page. That's actually half a million more than StartEngine, but it was founded in 2011 as opposed to StartEngine, founded in 2014.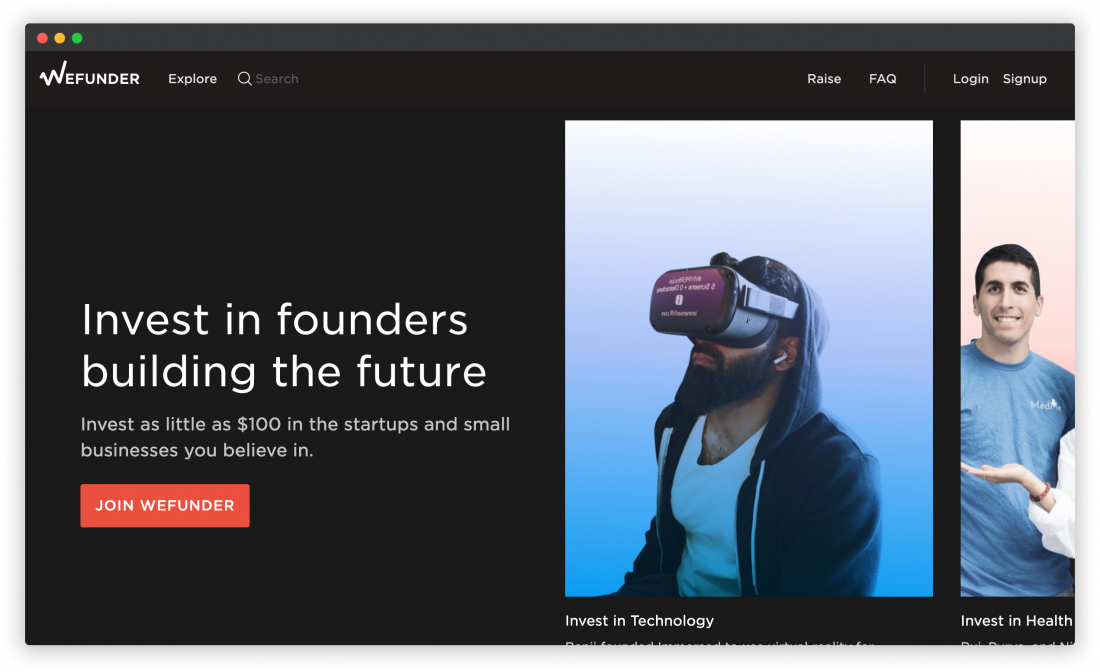 Wefunder helps startups raise capital from accredited and non-accredited investors. Usually, the deals are focused on equity crowdfunding, but sometimes you can see debt crowdfunding offerings.
Fundrise
Fundrise is an online investment platform primarily focusing on investing in real estate through crowdfunding. As of 2022, Fundrise has over 387,000 active investors who earned more than $224 million in net dividends.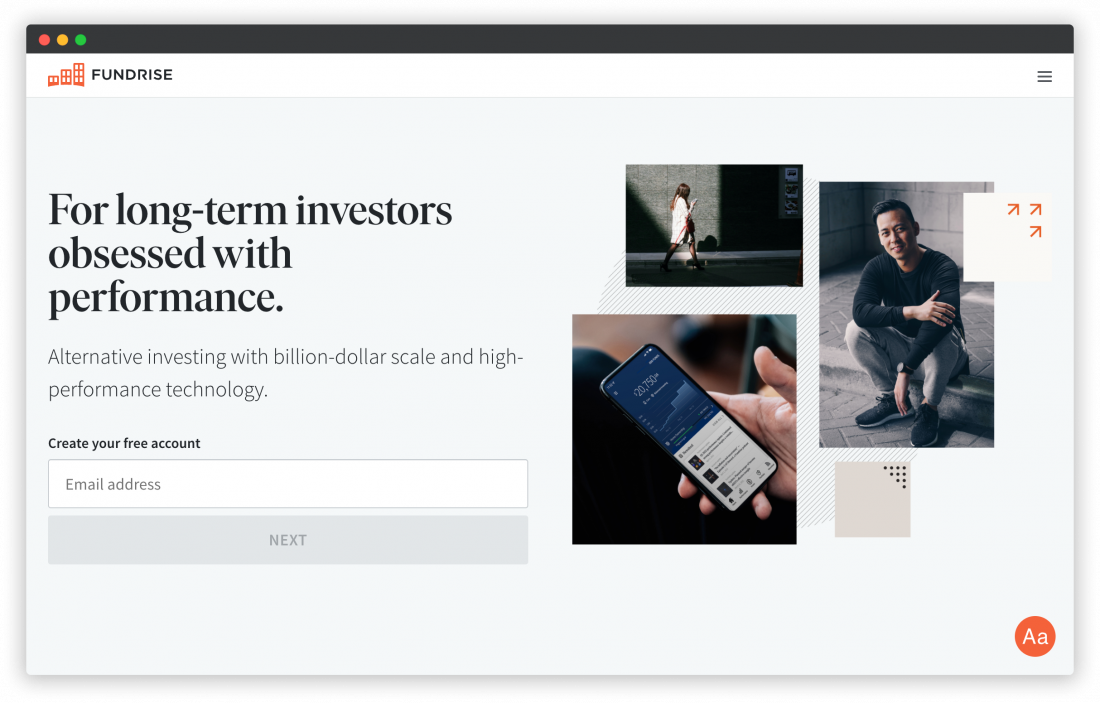 Headquartered in Washington, DC, the platform started operating in 2012 and now has over $1 billion of equity under management.
SeedInvest
SeedInvest has got over 700,000 investors as of lately. But back in 2016, the company also claimed to have 25 thousand users, 7,500 of which were accredited angel investors. It's difficult to tell for sure how these numbers have grown, but they did by a lot.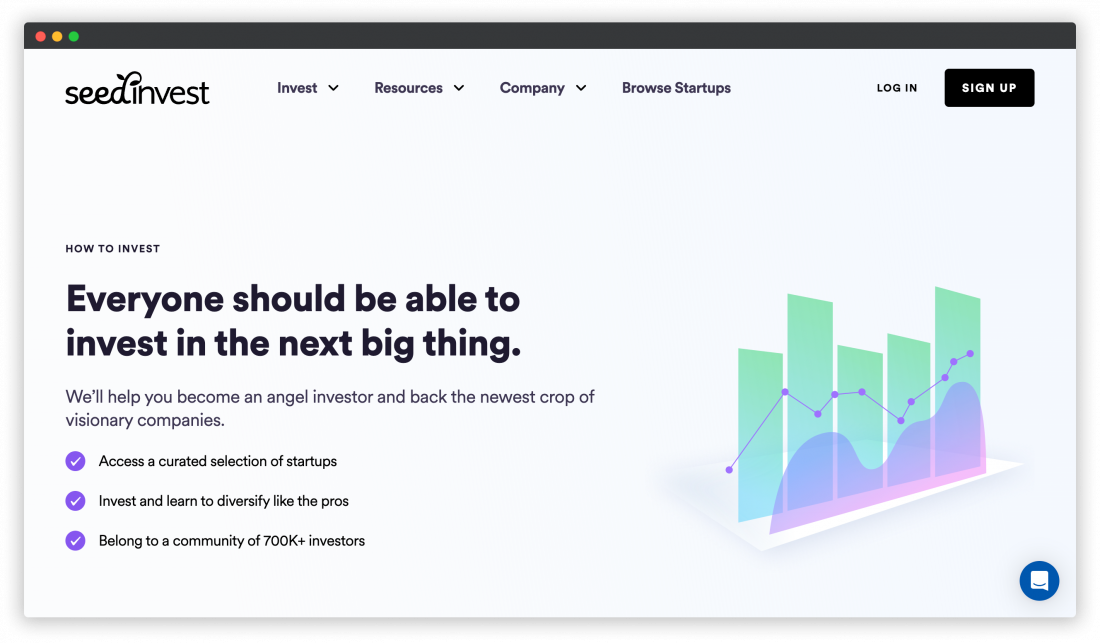 SeedInvest is a startup investing platform with rigorous due diligence and pre-vetting process, so only quality investors and deals get to the network. 
Seedrs
Seedrs is an online equity crowdfunding company in the UK. When the Competition and Markets Authority did not approve their merger with Crowdcube, they were acquired by Republic in a $100 million deal.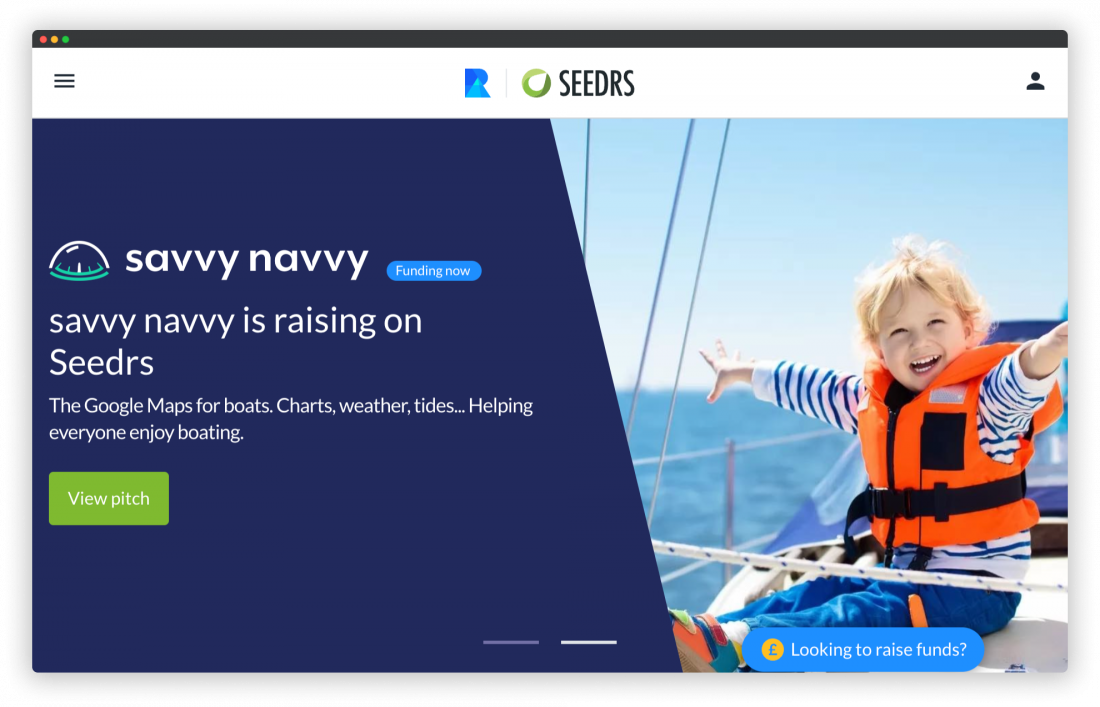 Jointly with Republic, Seedrs has 2.5 million users, which is the biggest number so far compared to other crowdfunding platforms. 
AngelList
AngelList is a US-based website for investors, startups and job-seekers. It might have outgrown the narrow capital-raising focus and expanded the company's services to now have over 5 million registered users.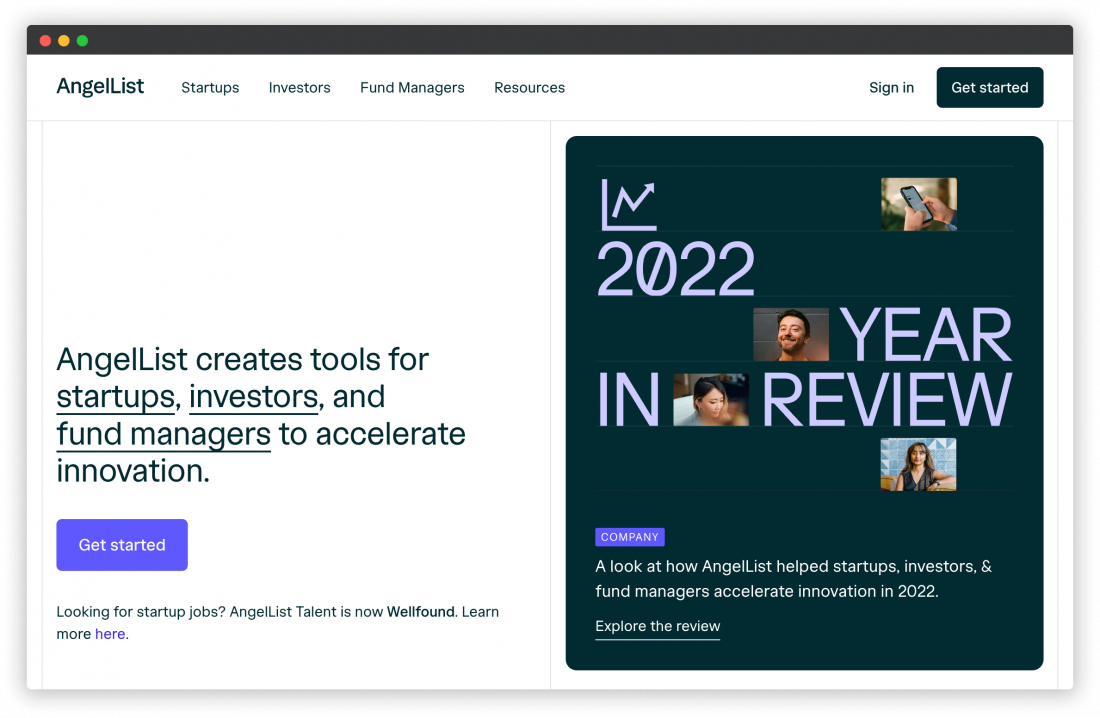 Now, that is a really crazy number, however, the services go beyond crowdfunding, VC investing and fund management. 
What is the largest crowdfunding platform? 
Suppose we organize the crowdfunding platforms by the number of registered users. In that case, we'll see that AngelList has the largest audience of 5 million users and Fundrise — the smallest, with just 387,000 registered users.
| | |
| --- | --- |
| Crowdfunding platform | Number of users |
| AngelList | 5 million |
| Seedrs | 2.5 million |
| Wefunder | 1.6 million |
| StartEngine | 1 million |
| SeedInvest | 700,000 |
| Crowdcube | 500,000 |
| Fundrise | 387,000 |
Does bigger mean better? 
Crowdfunding platforms compete for a place in the sun, so the race for the highest numbers will always play its part. For multi-purpose crowdinvesting websites, many registered users mean more activity and engagement on the platform to keep the crowdfunding engine going. 
However, there are also a lot of smaller niche crowdfunding websites that may be performing just as fine but in their own market segment. 
In both cases, the profitability of the crowdinvesting business can be high. It's just some portals focus on quantity while others proceed with quality. 
It allows them to target different customer types because startups looking for enhanced promotion are more likely to choose big crowdfunding companies for smaller niche-oriented ones. In other cases, companies seeking high-quality networking opportunities may work with niche-focused websites. 
How can crowdfunding platforms scale it even further?
To reach the moon, crowdfunding platforms find more innovative ways to tap into the market and attract retail and accredited investors. Using a variety of methods, from custom products and benefits to investment instruments and new technology, crowdfunding platforms are conquering the alternative investment market. 
Crypto & asset tokenisation
One of the potential ways for crowdfunding growth is crypto. Asset tokenisation is what allows to attract the audience of day traders and hodlers.
With a bunch of improvements and regulatory framework introductions, such as MiCA in Europe or Reg D asset tokenization in the US, crypto crowdfunding can become a regulated market segment.
Partnerships with banks
It's becoming more common for crowdfunding platforms to partner with banks. Be it donation, debt or equity, there's room for alternative investment products to be offered by the banks. 
For crowdfunding platforms that adhere to professional due diligence, security and payment processing requirements, a partnership with a bank can become a game-changing strategy that opens huge opportunities for tapping into new audiences and leveraging the existing customer base of the banks.
However, it often works the other way around. It's the banks that are interested in crowdfunding platform audiences to offer their products at scales. 
Partnerships with startups accelerators
Partnering with a startup accelerator or incubator can boost the experience of a client-startup looking for a larger sum of money than an accelerator can offer. And that's often how it works, actually. 
Crowdfunding platforms actively collaborate with accelerators to offer startup seed financing and provide higher-grade capital for the most promising companies. But that's where they partner with VCs and angel investors. 
Leveraging crowdfunding platform directories
A thing as simple as getting listed on a crowdfunding platform directory such as Crowdspace can boost the crowdfunding platform's web presence and help to attract more startups and investors. 
There are many crowdfunding listing websites, but only a few offer high-quality profile development and verification to help you build credible online visibility. 
Crowdfunding software to manage your investment deals and users
New crowdfunding businesses may want to attract bigger audiences, but how to manage all these users while providing premium quality services is another question. 
Crowdfunding software solutions like LenderKit, can become a way to help with crowdfunding campaign management, investor onboarding and startup due diligence. 
Usually, such tools come with plenty of out-of-box features and integrations to help you launch a crowdfunding platform prototype in condensed timelines. Visit our partner website to learn more about the crowdfunding software offers and find out what works for you.