Drops make up the ocean, and that's why each drop matters.
Small amounts of money gathered from thousands of people can help activists solve a pressing problem, and this practice has quite a long history.
Building the Statue of Liberty in New York was made possible by non-profit public donations. Another campaign took place later, in the 1940s, when a popular actor, Milton Berle, organised a telethon to raise funds for a cancer research foundation. It was successful and laid the basis for crowdfunding for non-profit purposes.
Nowadays, crowdfunding is popular on the web. For instance, in 1997 fans of the Marillion rock band started a crowdfunding campaign for their tour and raised $60,000!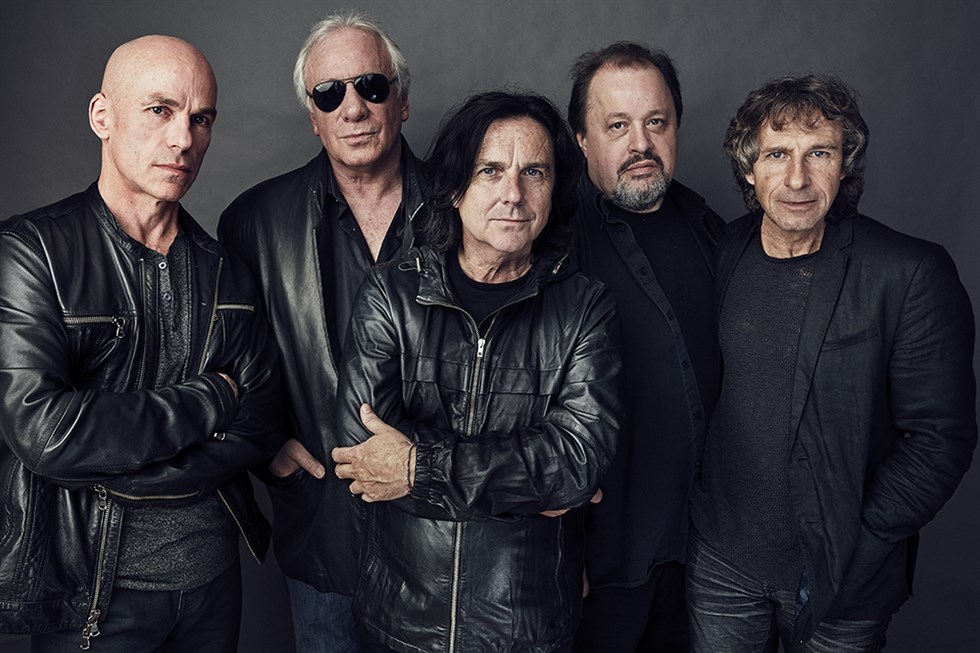 It is estimated that by 2025, crowdfunding investments will have reached $93 billion. This impressive amount attracts the entrepreneurs' attention, and that's why the non-profit crowdfunding topic has joined the list of the most discussable things online.
What is crowdfunding: brief info on the process, parties and types
The phenomenon of crowdfunding on the Internet is rather new but already promising. And if you wonder how to create a crowdfunding website for nonprofits, you have come to the right place.
We have prepared a review of the important facts and tips on how to build a non-profit crowdfunding website.
Let's start at the beginning.
Before diving deeply into the detailed analysis of website development, let us understand what is crowdfunding for nonprofits.
Raising money is the core of it. Each campaign has a defined timeframe and a financial goal. Internet crowdfunding requires the participation of three main parties:
A person that initiates a project;
People that support the suggested project;
The platform that brings them together and makes the idea implementation possible.
Non-profit crowdfunding platforms can support various ideas, like a unique startup, cultural or environmental projects, medical cases, social problem solving etc. Any problem can be potentially resolved using this fundraising method.
There are no two identical non-profit crowdfunding projects.
Each is unique and you as the owner of a crowdfunding portal should deliver a versatile solution.
Normally, crowdfunding is a great fit for non-profit enterprises that:
Present a particular tangible or intangible product. It might be anything from an art project to travel or a film production. The history has examples of personal goals fundraised with the wisdom of the crowd as well.
Showcase the goal that will excite and amaze backers. It should be striking and catch the eye to make the latter contribute. At the same time, it should communicate someone's intentions to make the world better.
Have a cool video promotion for a crowdfunding campaign with a ton of media elements.
Are surrounded by the community of supporters willing to share your story with the world.
All this is to help you understand who is your target audience and how to make a prominent non-profit website
Depending on the goal that is pursued, we can distinguish 4 types of crowdfunding campaigns:
1. Individual fundraising
In this case, a person seeks finances for personal reasons or projects. Donations are gathered from personal or professional networks. This kind of fundraising provides full control over the whole process to the project's initiator.
Individual fundraising requires minimum efforts and can be done in a short period. The sense of urgency attracts potential donors and increases the amount of raised money.
2. Product crowdfunding
Product for a donation – this is what creators offer the audience. Each item has its low price, so a person can donate to a campaign by simply buying it. A donor has access to the product list and can see what they look like.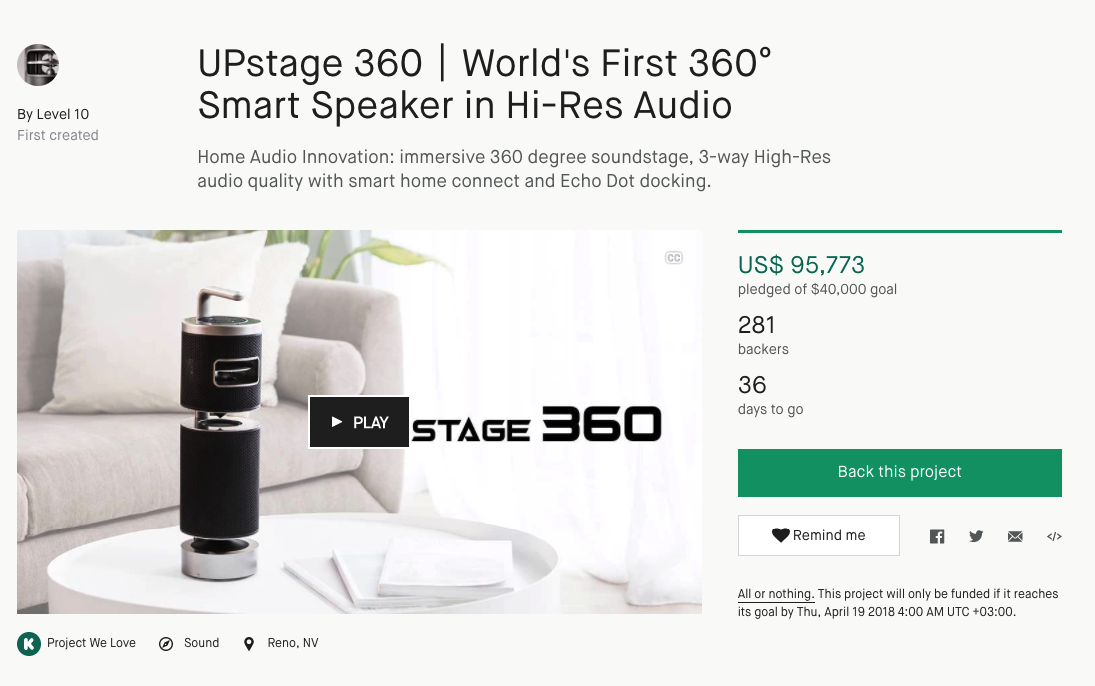 It increases the level of trust and stimulates people to donate. Additionally, such products presented on crowdfunding platforms for nonprofits can enhance the reputation of the organisation.
3. Peer-to-peer crowdfunding
Individual fundraisers support the particular campaign. The main page is connected to all of the additional ones, and all of the funds are received by a campaign main page holder. Initiators control the templates and branding on donation pages.
Peer-to-peer software needs to be used to implement this approach. The method is mainly based on the network concept: your supporters can reach their family and friends via the campaign page and help you fundraise more money in such a way.
People are more likely to trust people they know; so, the core of this type of fundraising is a high level of trust.
4. Massive crowdfunding
Massive crowdfunding is quite close to the individual one but occurs on a considerably larger scale. A good example of such large-scale crowdfunding is universities increasing their income by the donations from other organisations in urgent cases. In general, the urgency is at the core of such campaigns.
Crowdfunding campaigns can be best implemented on the Internet. It is a uniquely fast and simple way to reach the defined goal. Depending on the purpose and features of your campaign, the developed website needs to have relevant features.
All crowdfunding websites have one thing in common: they all have a scale that shows the information about the amount of money already raised for a certain project.
Successful crowdfunding websites
The decision to create a crowdfunding website for nonprofits is potentially profitable.
But before you start the development, many things should be considered and learned. It is important to understand the aim of the platform, its capabilities and target audience, as well as to be inspired enough to make the business triumph.
We can learn only when we study a real-life example. So let us take a look at the best non-profit crowdfunding websites and enhance your enthusiasm for their success.
Such legendary names like Kickstarter with more than 102 million users and IndieGoGo that raised over $12 million for the Flow Hive technology product are known by any person interested in crowdfunding.
These web services revolutionized fundraising and have proven that non-profit crowdfunding can be accessible and truly successful.
But they are not the only successful crowdfunding platforms.
As time passes by, new advanced platforms appear and charm users with their features and convenience. Each platform has its specific approach and out of the ordinary ways to engage donors.
You can check out the short list of such platforms with prominent features below:
Rally has no required minimum donations. It appeals to visitors with its user-friendly interface and rich presentation features.
We can learn a lot from HopeMob's success stories. This tool is useful for both small-scale individual ideas and large-scale social projects like building a school in Africa.
This website covers a variety of categories. Different kinds of campaigns can take place here, and the UI/UX of the website allows their most effective implementation.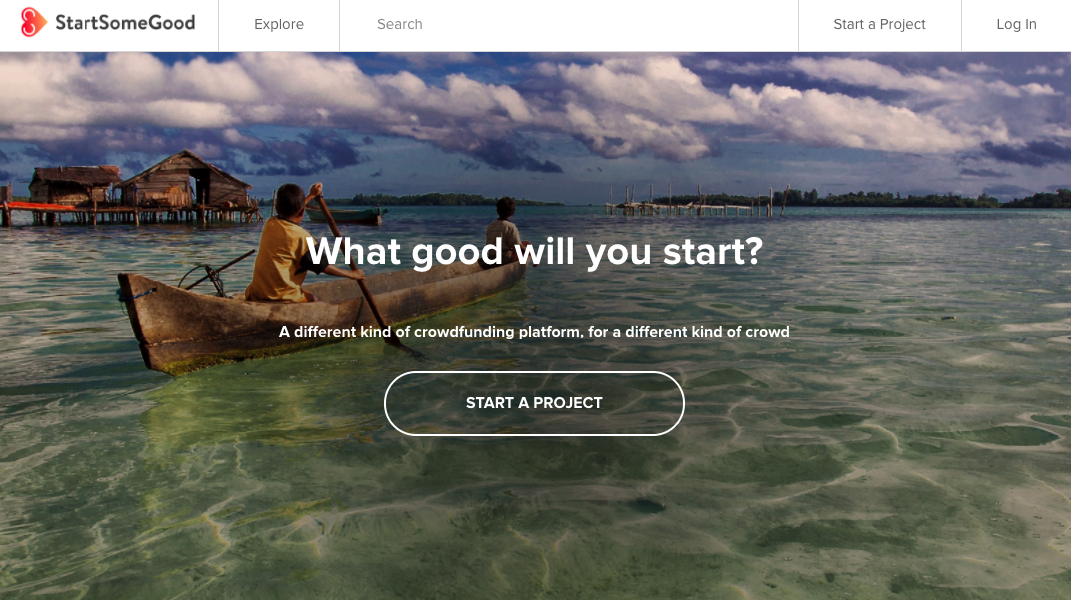 Start Some Good non-profit platform decided to extend the users' opportunities greatly. It provides a one of a kind Crowdfunding 101 service for social entrepreneurs interested in non-profit activities. The website has its fees policy: fees are paid only if the amount of donations exceeds a specific amount.
Causes identify itself as the largest campaign platform in the world. Currently, it allows not only fundraising but also asking users important questions by organising polls.
How to build a crowdfunding website: 3 steps you need to take
The crowdfunding website can become a huge achievement for your business.
Before you rush to build a nonprofit crowdfunding site, take a moment and consider the core features it must have
The message. Do you agree that a website with a benevolent and clean design is much more likely to be visited again than a complicated and unfriendly one?
The architecture. To attract more users, your platform should consist of must-have sections each campaign will be demonstrated through. Also, your site should be easy to navigate and non-obtrusive regarding design.
Communication. Make sure that you have geared your nonprofit crowdfunding platform with all the tools needed for interaction between your team, startups, and supporters. Via contact forms, chats and with the help of digital assistants and even FAQs supporters can ask questions they are concerned about.
Management. Investors love being informed about the current state of affairs. Thus you should provide them with this opportunity. Create a system for project updates and rewards notification to make them feel valued.
Social media. Incorporate it into the signup process and updates system. People tend to hang out in socials most of their time, so your next post will have all chances to be viewed.
Admin area. Make it as clear as possible, so that even non-technical users will cope with it. Adding project management and reporting functionality is necessary, in this way creators will be able to keep abreast of the project development.
These are essentials crowdfunding websites for nonprofits should possess to be successful.
Here, we are going to take a close look at how to make crowdfunding sites for nonprofits. It's a piece of cake if you take into account the situation with software development on the market at the moment.
Even though it seems to be quite easy to hire a team and get the product made, there are several crucial steps any entrepreneur needs to keep in mind.
Step 1. Understand the goal
It is never enough to say "I want to run a website like Kickstarter. Determine the precise purpose of what you would like to build. You may choose to stick to a well-defined topic, or include several types of crowdfunding to the solution – it is all up to you. But the more you understand your wishes and ideas, the better the website you will get in the end.
Step 2. Select the business model
Additional research needs to be conducted to take this step.
There are three main crowdfunding models:
Donation-based, which is mainly aimed at charity needs and requires no return for investors;
Rewards-based when donors get some small revenue for their donations;
Equity-based, which is generally about investing in the real growing project. All the donors are equal and have the opportunity to get a return.
To pick a  suitable business model, you need to analyze the amount of the donations you need, the duration of the campaign, the target audience along with legal rules and documentation required to start it.
Step 3. Find the development team and start the collaboration
This step is crucial. Here, you need to answer the following questions:
What skills are required to implement your idea?
Do you want to hire the in-house development team?
Are you familiar with outsourcing services?
Would you like to minimise the development costs?
We will try to provide you with the most common answers to these questions. They will probably be useful for you and your development needs.
Website development consists of 2 components: back-end development and front-end development.
The development process requires specific skills and experience to create the best software solution. The professionals you hire need to show expertise in web development, JavaScript, its libraries, tools and frameworks, know how to optimise web solutions for mobile versions, be familiar with the payment gateways and demonstrate seamless communication skills.
This is the root of the requirements that you should base your demands on.
In-house development is considered to be more expensive and complicated than project outsourcing due to hiring complications and high costs of in-house development.
That's why software outsourcing is becoming a more popular and convenient solution nowadays.
Hiring specialists from Eastern Europe companies provides you with two outstanding opportunities:
It's cheaper in comparison to Western Europe or the USA development services;
It allows you to get a high-quality product from scratch in the shortest terms.
You will have the opportunity to build collaboration with the whole team at once. Software developers, QA engineers and project managers start working on your tasks immediately after the agreement is approved.
Stages of non-profit crowdfunding website development
Software development is a challenging business. It requires skills, attention and effort to be devoted to customer's profit and satisfaction.
In most cases, the development process consists of the following stages:
The chosen team carefully analyses your wishes and expectations and builds a list of suggestions on how to build the best website for you.
The team of qualified designers creates the user interface that would attract and engage every visitor.
The development team brings your idea to life using up-to-date approaches, tools, and methodologies.
The development team is obliged to provide you with a high-quality website. This is why features and functionality are carefully tested during the whole development process.
Once the website is ready, launching takes place. From this moment, the crowdfunding platform starts to bring you fame and profit.
Usually, the development team supports you with any questions concerning the website issues or difficulties that you may face, so the collaboration does not end with the launch.
There are no fixed costs to create this kind of software solution.
Prices for development services completely depend on your requirements and website functionality.
Developers' expertise and the chosen technology stack may have a slight impact on the costs of development. A simple crowdfunding script costs around $500, whereas a robust ready-made solution for non-profit crowdfunding with the standard business flow will start from $15,000.
Think about what you need – and software professionals are always here to implement your idea.
For those who "want it right now there are other tools and mechanisms to get to the finish line faster.
The simplest solution might be white label crowdfunding platforms which are ready to develop and sell a ready-made product or a service.
These guys take up all the technical job and help you kickstart your platform with ease.
The market is full of players (Launcht, Crowd Engine, Crowdfund Connect, etc) and it's up to you who to work with.
Also, one may find it easier to try an open-source crowdfunding platform. There are some good examples out there such as CrowdTilt, Ignitiondeck, FreedomSponsors.
These three are based on different technologies, which allows you to choose the one you will feel more comfortable with.
And the last but not the least.
A versatile WordPress is ready to give you a helping hand. Browse WP themes specially designed for building crowdfunding platforms from scratch. If you're cool enough to tweak it to your needs, then do it, otherwise, you'll have to hire a technician.
Good luck!
Crowdfunding website development — bottom line
Non-profit crowdfunding campaigns are extremely popular.
They help people raise money for any need, and the Internet is of great help in making them available and accessible to anyone.
The success of Kickstarter-like platforms is inspiring, and the decision to build your non-profit web solution can accelerate your business growth and start the new era of your brand.
The software development team is all you need to start implementing the concept you have come up with.
Our team has a remarkable experience in creating non-profit crowdfunding websites of different complexity.
We are here to answer whatever questions you have, provide you with expert advice, and develop a prominent solution for your business. Contact us to get one step closer to your idea implementation immediately!