As it often happens, excellent startups don't have enough seed capital to get pushed through. Consequently, lots of state-of-the-art ideas and inventions just run out of steam.
Fortunately, there is a good number of enthusiasts all over the globe who are ready to support creators, and crowdfunding platforms are here to help them.
There are solutions of any kind, to any liking and business need: technology, real estate, design, art, music, education etc.
Some platforms use reward-based pattern; others focus on equity crowdfunding and lending, the rest work with donations.
With the mushrooming crowdfunding enterprises, the market flourishes and thrives. The question is what makes the crowdfunding sector so attractive for business people?
If you plan to start a crowdfunding website, the review of the advantages and disadvantages of crowdfunding platforms in this article will help you better prepare the business strategy.
7 benefits of crowdfunding as a business
1. Appealing prospects of the industry
If you said "crowdfunding 10 years ago, nobody would understand you. Even a decade ago there was no such term as "crowdfunding, although the first attempts to collect money for musical projects through the public were made in the early 2000s.
The appearance of such giants as Kickstarter and Indiegogo in 2008-2009 set the trend for encouraging the community to support startups and local businesses.
Over the past two years, the total transaction value of the crowdfunding sector has doubled, and this is just the beginning. At the moment, the transaction value in the crowdfunding segment is US$6,923.6m. Experts predict that the alternative financing segment will continue gaining momentum and reach the point of 25m in years to come.
It does sound very promising.
2. Various niches to occupy
Presently it seems that there is no room on the crowdfunding market to swing a cat. Every niche is occupied and vigorously defended by the market leaders.
However, there are always opportunities for brand-new platforms to attract potential clients. For instance, such industries as real estate, biotechnology, healthcare, alternative energy and wearables are not so popular as social causes, IT business, music, and art. For business owners, these marketplaces are potential sources of income.
Instead of being multipurpose, you can create a platform geared towards a particular business need. Certainly, in the beginning, it may be hard to build a client base and become well-known, let alone making a fortune. Although, in the long term, you may become the next Kickstarter, Lending Club or Crowdfunder for your target market.
3. Expanding the pool of investors
Crowdfunding platforms are an excellent opportunity to increase the earnings you already have.
If you're an investment company that has already provided financial support for some business, let's say real estate, you can attract other backers to participate in similar projects. By creating a crowdfunding platform and establishing the pool of investors, you together will be able to co-invest in more projects and get more significant returns.
In addition to the returns from investments, you as a platform owner can obtain extra benefits from the collaboration with other investors. These benefits can take a form of a percentage on investors returns or a fee for using your platform.
4. The realisation of brilliant ideas
One of the pros of crowdfunding is the support of project development. As a rule, the awesomeness of a crowdfunding platform is the number of projects it helped successfully fund.
Among the best-known crowdfunding campaigns of all time are Pebble, Oculus, and Pono Music. All of them have raised funds with the helping hand of Kickstarter and become very popular for their innovative solutions in a short space of time.
For the platform owners, there is the satisfaction factor alongside the profit.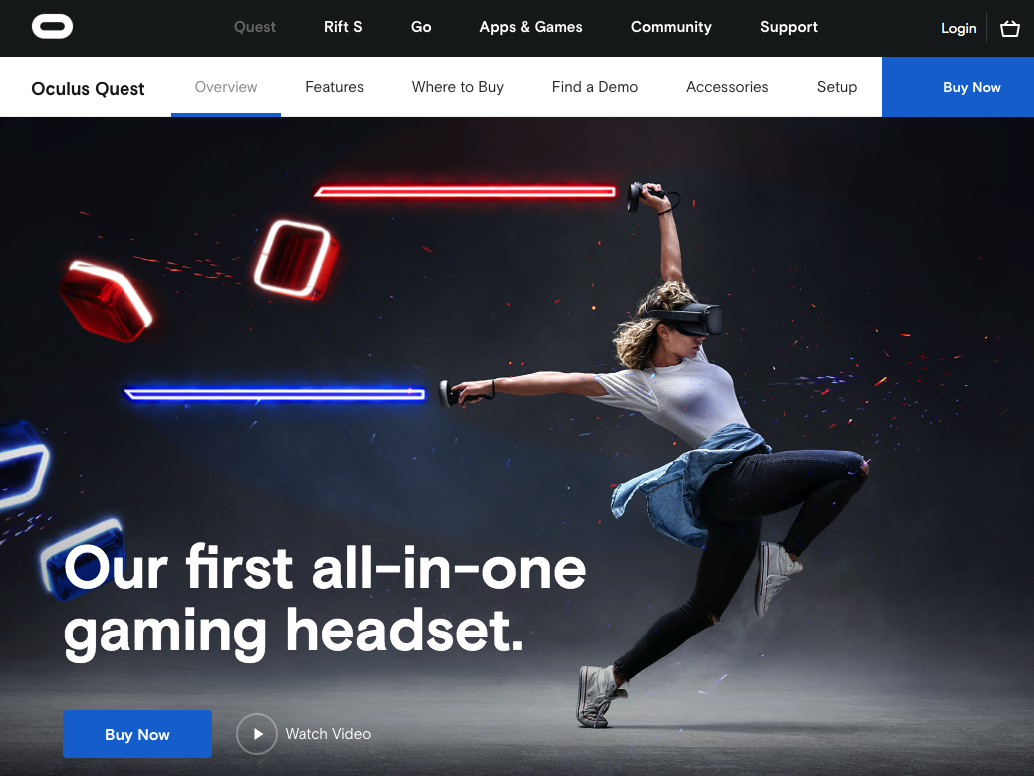 Successful crowdfunding projects contribute to tackling social problems, helping people, improving the global economy and making the world better.
By opening up opportunities for promising startups, crowdfunding companies themselves are getting involved in doing the good deed. And the feeling of being a part of something great is just amazing!
5. Strong demand for crowdfunding
Demand engenders supply and this rule works for the crowdfunding industry as well. The number of funding campaigns has been skyrocketing over the last years. It is expected that by 2022 their number will have reached the point of 17K.
The strengths of crowdfunding – availability, simplicity, and democracy – draw the attention of individuals and businesses and make this fundraising alternative even more appealing than ever.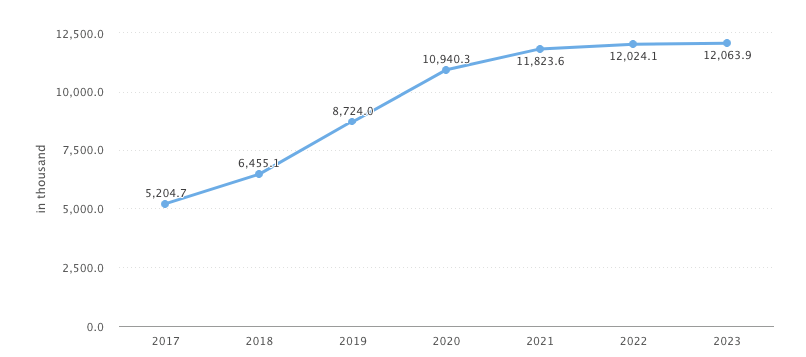 Startups and small business gladly take the chance of applying free marketing tools offered by crowdfunding platforms. The right pitch increases chances for a startup to get into an incubator or acquiring the attention of angels and investors.
As such, crowdfunding platforms have become more a means of promoting your idea than raising funds. Undoubtedly, in the nearest future, every successful startup will come from the crowdfunding sector.
6. Groundbreaking technologies
Just like other businesses, crowdfunding platforms benefit from advanced technology. Helping early-stage companies to introduce innovations, platforms themselves don't lag. To make the fundraising process even more convenient, they apply advanced technologies when elaborating business models, fundraising tools and payment methods.
For example, Acorn Collective, the fundraising platform of a new generation, offers businesses something extraordinary. Based on the blockchain, the company allows both startups and investors to crowdfund free of charge. The guys use tokens called OAK to help businesses get the money needed for a project's launch.
The main goal of Acorn Collective is to make crowdfunding more accessible and transparent.
With the rapid expansion of crowdfunding, it is essential to follow the trends. The emergence of new forms and methods of fundraising will change the shape of the whole industry for sure.
7. Quick project start
In the beginning, the idea of creating a crowdfunding portal may seem terribly complex. It is really so if you're going to launch the next Kickstarter.
However, there are dozens of white label cloud-based platforms out there to help you kickstart your crowdfunding business. They will create a platform and then provide you with the rights to use the intellectual property (i.e. crowdfunding software). It is a very convenient way to start a fundraising business if you don't want to build it from scratch.
Other options include open-source platforms and WP crowdfunding themes. These tools work well for those who are on a budget yet have strong coding skills. Adjusting open-source solutions and themes to your business needs may be challenging, so be ready to roll up your sleeves.
Challenges to consider when starting a crowdfunding business
Risks are an integral part of any business and crowdfunding is not an exception. Let's clarify what dangers you may face on your way.
1. Fierce competition
A decade ago, when crowdfunding was only gaining popularity, the followers of Kickstarter flooded the market. The platforms were fighting for their place under the sun; however, only a few survived. The reason was fierce competition from the crowdfunding pioneers and the inability of new brands to prove that they are better.
There are a couple of challenges for those trying to enter the market.
Due to the intense competition, it's pretty hard to get brand recognition. You will have to exploit all the tools from your arsenal to make your brand recognisable.
If you don't make a difference, you won't be popular. Think hard about what you can do better than others and create a unique business model. Remember that someone has already tried what you're going to do. Be innovative, and your business will become the next rock star.
However, all these pitfalls are nothing if you have found your niche.
It might be a lot harder than providing "one-size-to-fits-all solutions. For instance, you have decided on crowdfunding real estate projects. To develop a powerful platform, you need to network with developers and financial specialists who are competent in real estate projects. Be sure that in the end, your efforts will be rewarded with high returns.
2. High cost and complexity
Building a powerful and feature-rich platform requires investing a lot of time, money and human resources. It's better to entrust the technical job to a team of professional designers and developers with appropriate expertise.
Except for the technical aspect, you will need to plan project management and marketing carefully. As the crowdfunding business owners state, clients won't just come to you; you have to make them interested. At this point, you can apply to a marketing agency or hire a skilful project manager.
For those who are on a budget or don't have enough time, there is a way out. We've already mentioned white-label crowdfunding platforms offering off-the-shelf solutions to kickstart your project.
We at Justcoded have developed LenderKit – a white-label crowdfunding software to build P2P lending systems, debt-based platforms, equity crowdfunding business, and real estate portals. The platform allows creating crowdfunding portals with basic functionality.
3. Insufficient legislative framework
The crowdfunding industry is only developing, and the global legal framework regulating alternative financing is not sufficient. While some countries are at the forefront of elaborating the crowdfunding legislation, others are not so quick to adapt their law to digital transactions and online investments.
The UK is at the top of the list. Recently the Financial Conduct Authority has proposed the changes for regulating the loan-based crowdfunding patterns due to their complexity. In general, these changes relate to the provision of credible information about investments, adequate risks and remunerations assessment, proper governance and management promotion.
For platforms owners, it's critical to carefully study the current legislation practice of the country with their target market.
4. Legal disputes
The legal side of setting up a crowdfunding business may present another challenge for platform owners.
The first thing to consider is the structure of your business. You may choose between an LLC or a corporation. The former provides more flexibility in terms of taxations and management; the latter is for better protection of investments.
Another issue is data and security. The protection of users' personal info comes first and foremost. Security breaches are a common thing in the digital realm, and they can significantly damage your reputation.
The last but not the least is the liability. There is always a risk for your platform to experience abuse in the form of a financial crime or intellectual property theft.
To set up a business in a proper way and avoid legal disputes in the future, it's always a good idea to get some advice on the financial laws and regulations from professional lawyers and consultants.
As you're going to deal with money and finance, you will have to make your service safe and trustworthy.
5. Risks of losing fundraisers and investors
Being surrounded by thousands of other crowdfunding platforms, you will have to remain innovative to stand out and keep your audience.
If a fundraiser or an investor finds another financial middleman more appealing, nothing will stop them from leaving your platform. It concerns every aspect of your business: the business model, the functionality of your platforms, the requirements for fundraisers and backers, the robustness of the payment system, user fees, etc.
For instance, if the statistics demonstrate the unsatisfactory number of successful deals, consider the technical aspect of your business. The reason why the pitches don't seem to be very lucrative for investors may be the lack of tools allowing entrepreneurs to showcase their business ideas.
If you're currently building a crowdfunding site, take a moment and look through our overview of the key features it must have.
Another example concerns fundraisers with serious intentions. For example, real estate companies tend to be very sceptical when choosing a financial alternative. Even if you offer a faster and easier way to get investments, yet you seem to be less secure than a traditional bank, there is a slim chance that you will win the fight.
Bottom line
Today we've tried to analyse the pros and cons of crowdfunding platforms for their owners.
Despite being quite young, the crowdfunding market is very competitive. The number of crowdfunding companies is increasing at breakneck speed. Also, there are front-runners of the market, such as Kickstarter or Indiegogo that are very hard to one-up.
To survive, we suggest that you find your niche, carefully study the needs of your target market, develop a feature-rich platform with a secure payment system, plan a feasible marketing campaign and management actions.
However, do not consider this abstract as an ultimate guide on setting up a crowdfunding business. We just wanted to share our view on the main advantages and disadvantages of crowdfunding services with you.
If you have something to add or want to tell your business story, feel free to contact us. We are all ears!