The success of any e-commerce business largely depends on the platform behind it.
Whether you already run an online store or thinking to launch a new venture, you have possibly thought about the technical aspect.
The market is full of solutions to fit every taste. Any business owner from a small seller to a big vendor can find something that meets their expectations regarding costs, functionality, customisation options, security, etc.
The appropriate back-end suitable just for your e-commerce needs is vital for starting and maintaining your online shop, processing the orders and dealing with customers successfully. That's why you should treat the matter of choosing the right system with full responsibility.
Despite a good number of reviews on the similarities and differences between WooCommerce and Magento, the question – which one is the best? – is still relevant.
In this article, we'd like to find out the difference between Magento and Woocommerce.
Are you building an e-commerce store? Give us a shout and let's arrange a call to discuss your requirements.
Get in touch
Magento – a unique CMS for e-commerce
Magento is a powerful open-source CMS tailored for e-commerce websites.
The advantage of open-source systems is that everyone from the community can contribute to the development of the product.
The flexibility of such systems lets users expand the functionality through their efforts or by hiring the external professionals.
Moreover, being a member of the community, you can get answers to all your questions instantly via the forums of your peers.
It's far more convenient than having to wait hours before the support team finally gets back to you.
Magento is considered a quite complicated solution that can be mastered only by those who are tech-savvy, and it offers a broad array of robust services aiming at ambitious e-commerce projects.
Newbies or those with fewer tech skills may face difficulties in making a working website on Magento from scratch. It's not exactly true.
Though smaller online stores also can find its functionality beneficial.
There are two packages Magento users can opt for.
A free Magento Open Source, formerly known as a community edition.
This edition was crafted to meet the basic needs of e-commerce enterprises.
Small-business owners can try their hand at setting up a simple online shop website that is easy to run and customise.
The capabilities of the open-source version include:
built-in checkout;
payment and shipping tools;
mobile shopping;
multi-store management;
product management;
order management;
tax management;
customer and customer group management, etc.
On top of that, users can improve the functionality of the free version by using the extensions from the marketplace.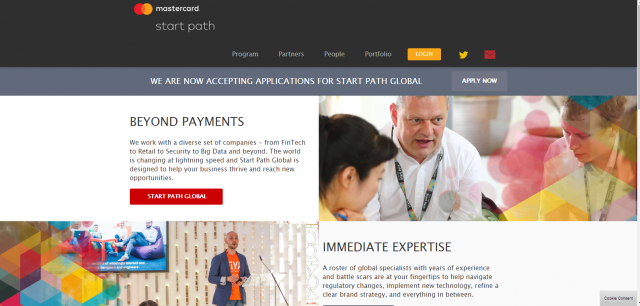 Another solution – Magento Commerce – is ideal for those ready to upgrade their websites and boost sales.
Magento Commerce is a universal solution that is easy-to-use and full of capabilities.
In comparison with Magento Open Source, the commerce version comes in a bundle with advanced features and tools such as professional reporting & analysis dashboards, a better search solution for customers, an integrated drag-and-drop page builder, optimised cloud-based hosting, smarter support and much more.
For those hesitant on whether or not to buy Magento Commerce, there is a free 30-day trial period.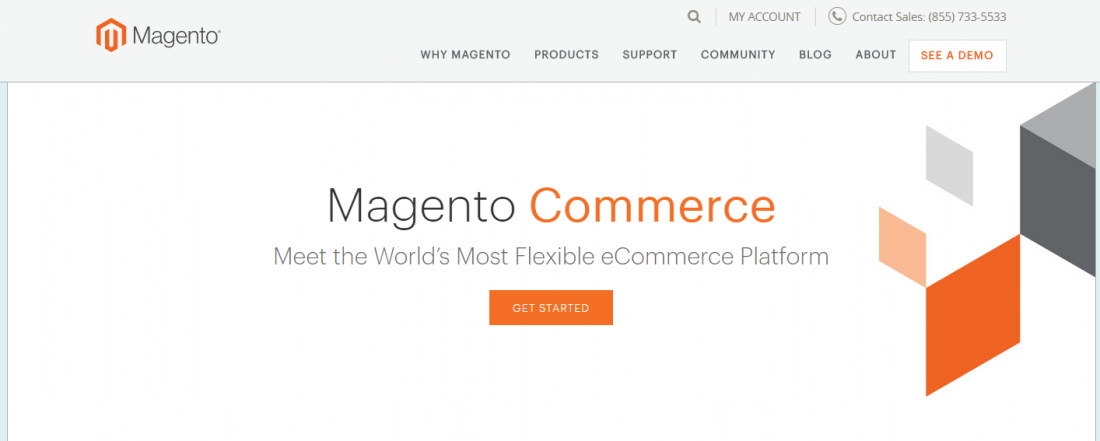 The Magento platform is huge when it comes to discussing its features:
Solutions for B2B, small businesses and international retailers. Also, Magento has a deployment option for those willing to link their offline business and online shop to gain a competitive edge over the rivals – Omnichannel. If you're thinking of possible alterations of your business model, you can choose Magento for Digital Information elaborated especially for your business to become agile. A unique Order Management system helps sales associates increase customers' loyalty by enabling the latter to shop whenever and wherever they want.
Business analysis & statistics tools. The Magento team claim to provide superb analytics that everyone can afford. Sellers get a chance to understand their clientele better, identify "flagship" products and share the results with teams and stakeholders.
Smart shipping options. Magento Shipping solution is built on Temando and uses the cutting-edge API system and microservice technology, which provides its easy installation, configuration and third-party integration.
Cloud-based hosting. The open-source edition requires users to find their hosting provider while the commerce version includes premium cloud hosting solutions.
Extensions marketplace. One can add extra features to their Magento plan by purchasing popular extensions available in the marketplace for an additional fee. They go in groups according to the business needs they satisfy.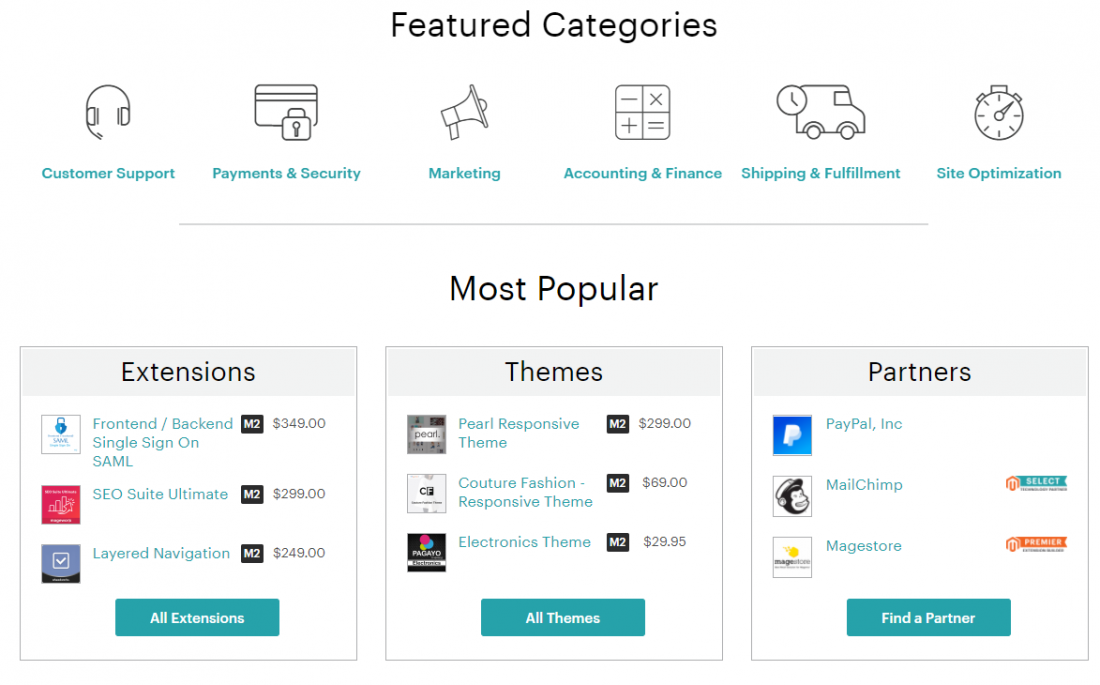 Magento themes. You can find a ready-made theme for your shop in the Magento marketplace, where the price varies from zero to $499. Also, it is a good idea to visit Themeforest or Template Monster full of stunning and feature-rich design solutions.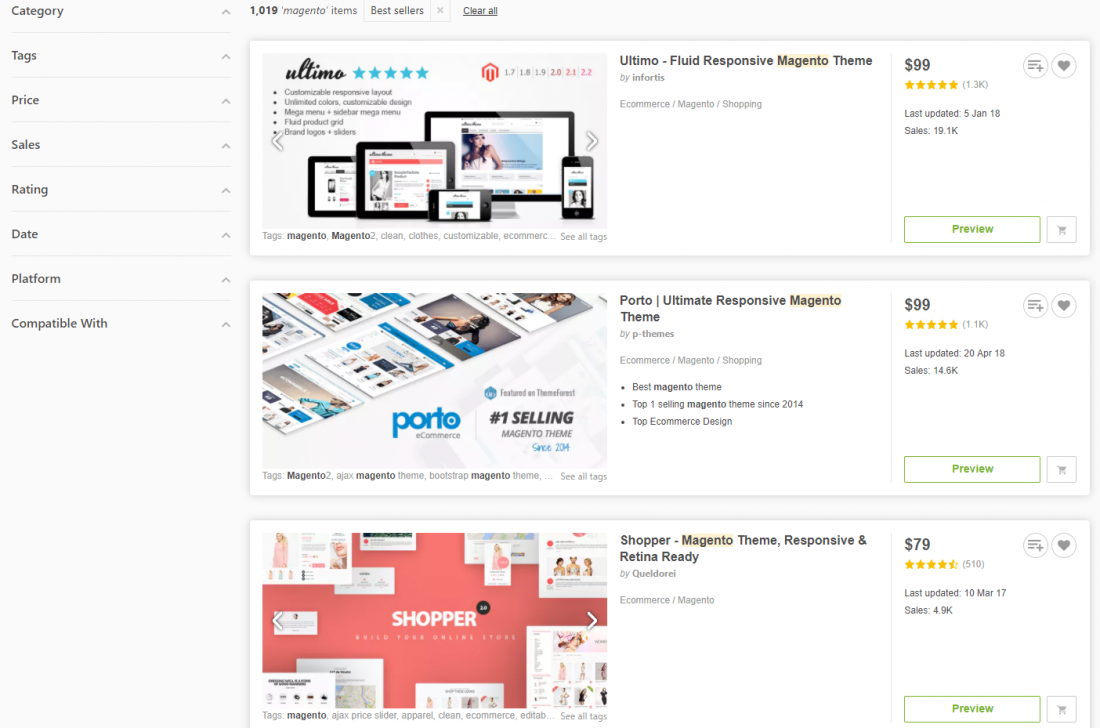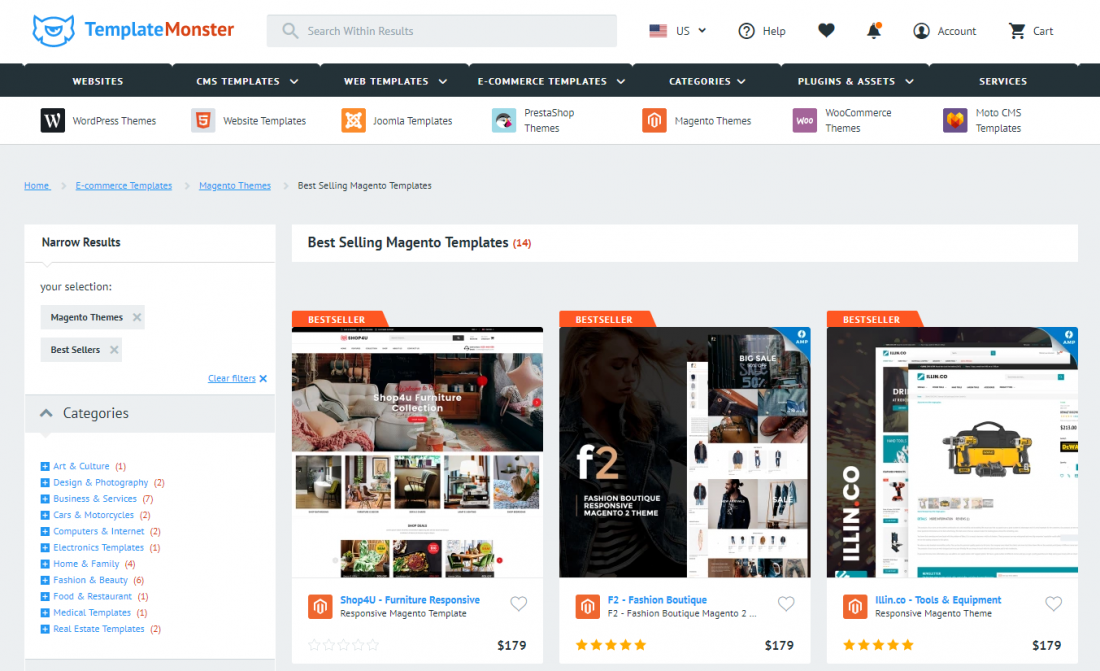 This is just a partial list of the features Magento presents, and one can find additional opportunities for using this CMS upon closer inspection.
The quality and credibility of the Magento platform are proved by scores of users all around the globe.
Among them are famous and strong brands valuing their reputation.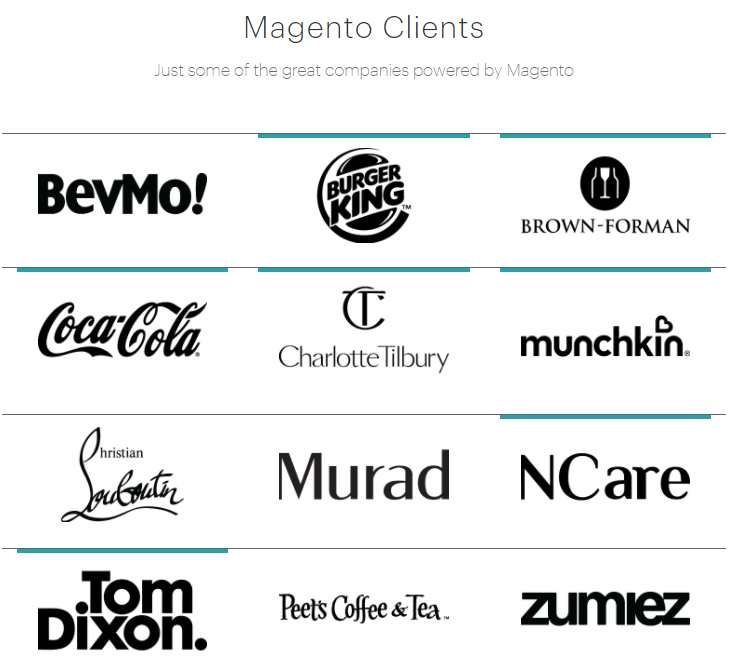 What does Magento have to offer?
Magento usage statistics are astounding.
The figures show 12,500 Magento-based websites today.
So, what makes this e-commerce platform so unique?
Let's have a quick glance at Magento pros and cons.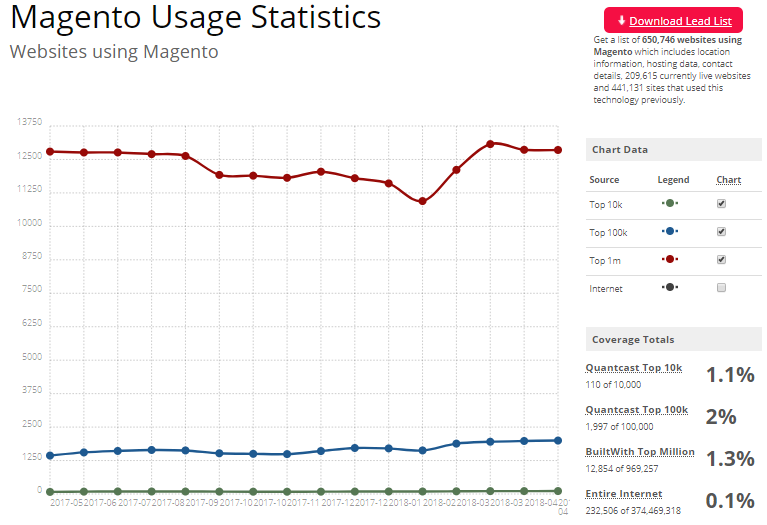 – The user-friendly dashboard is the icing on the Magento cake.
All the developer's efforts were placed to make e-commerce management easier and more efficient.
The new navigation system is smart, intuitive, and completely touchable, which lets admins easily move between pages, add products attributes, fill in forms on various devices.
In addition, the admin area design is super responsive and mobile-ready, which makes it possible to tweak settings and make amendments on the go.
– Customisation is paramount.
It's hardly possible to find an e-commerce platform that will give way to Magento in this game.
Built-in essentials allow users to create product catalogues with detailed item descriptions, add images and features, show similar products, etc.
Also, it is possible to start and maintain several online shops at once, set different languages, use various pricing methods and currencies within a Magento user-friendly admin panel.
As for pricing policies, shop owners can differentiate prices and discounts according to different groups of buyers.
Another plus is that users can create sitemaps in the XML format with links to all the site pages.
Different extensions can improve the functional capacity of an online store too.
Also, let's remember that you can always develop what you need within the framework of the Magento open-source system.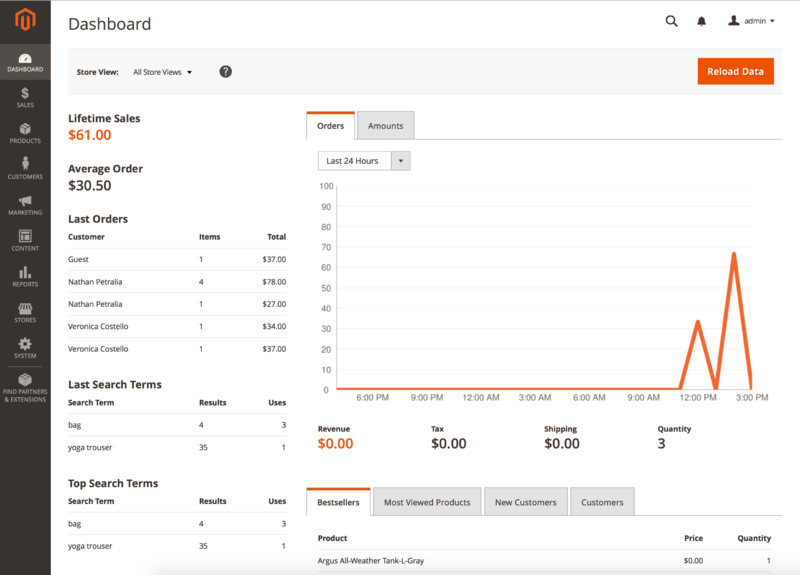 And it's notable, that the Magento 2 platform comes in a bundle with advanced security features.
For instance, the new version implies only one admin user running the back-end at a time.
It helps users detect unusual activity instantly when they're working in the admin area.
However, for large e-stores with multiple people operating the admin area, it might be a trouble-maker.
A possible way out is to create several admin users and assign personal credentials to each of them.
– Handy catalogue management is exactly what any small- or large-sized business needs.
What is cool in Magento 2 is its product attribute set feature, custom notifications, tax management, payment and shipping methods.
Also, there is a mass import feature for those who want to import all their product content at once. It saves you a lot of time and effort.
Comparing to the old version, Magento 2 offers advanced data grids with custom filters, views, columns, and dropdown menus to considerably simplify the product adding process.
Effective product management with item comparison, favourite and related products are very useful in the case with big stores and lots of goods.
– Intelligent reporting system. If you like to keep your eye on the ball, you'll be pleased with the data analysis feature of Magento.
Monitor everything from the product movement to your shop visits and even more.
As stated on the Magento official website, a customer can gain success to more than 100 reports which can help excel their business performance.
Once your report is ready, it will be updated permanently.
Using this advanced system, you'll be able to build an efficient and data-driven organisation.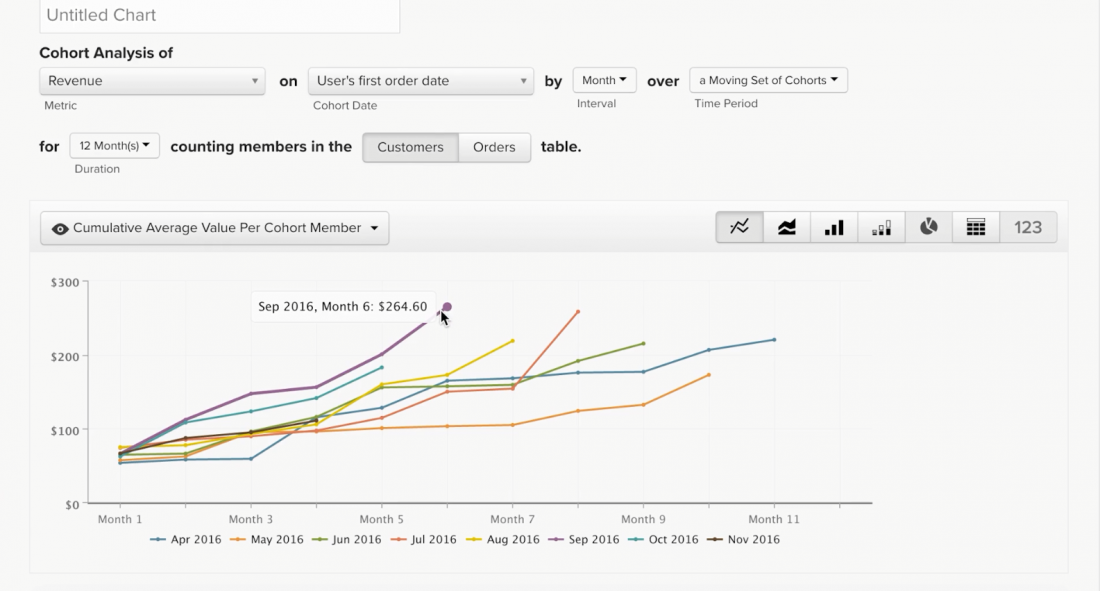 – Another outstanding Magento feature is a user interface designed according to the cutting-edge trends in UI and UX design.
As it is fully customizable, you can choose what design or theme to apply to a particular category of your products.
Moreover, thanks to the enhanced product search and site navigation, your visitors will unlikely face any challenges while shopping online at your store.
What is cool is that in Magento 2, there are new payment methods (PayPal and Braintree), and an improved checkout feature – your clients will like it for sure!
Also, it is worth mentioning that Magento websites are mobile-friendly and function seamlessly across all mobile devices.
Memorable user experience increases the chances of your customers' coming back again and again.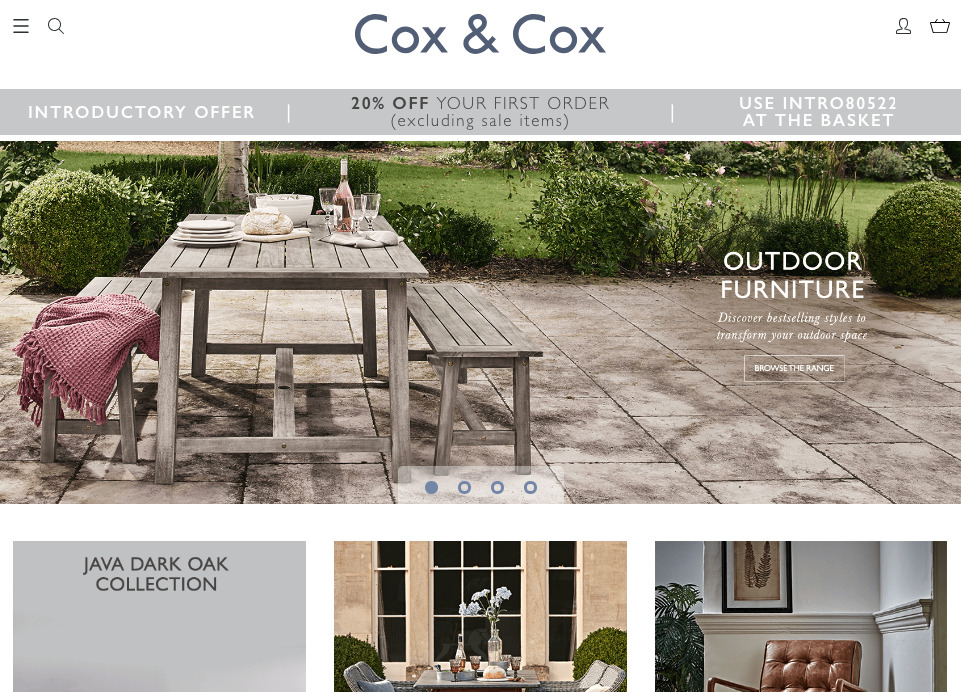 – Magento scalability is a big plus to consider.
While other website platforms satisfy basic e-commerce needs, Magento positions itself as a CMS for online shops with high aspirations.
A variety of Magento products, free and pro plans, business and industry-oriented solutions are elaborated to cater to the needs of the most demanding customers.
Even if you're just experimenting with Magento, you can be sure, if your business starts growing faster, Magento will always have something to offer you.
But at the same time, Magento is not perfect.
The limitations of Magento
A cumbersome set of features
On the one hand, it's wonderful that Magento CMS is so feature-rich. On the other hand, for those who lack tech skills, it might bring a nightmare to deal with.
Also, sophisticated online shops require sufficient server resources, substantial operational costs and personal time investments. So, if you're planning to build a small shop, think twice otherwise, you may appear to be messing around with Magento.
Few Magento experts
Good Magento developers are at a premium, you won't see many of them in the market.
So, every time you need to seek out a professional, for example, to integrate an extension or a theme into your Magento website, it will be a real challenge.
Complex CMSs like Magento require solid skills in object-oriented programming and a deep understanding of the core software.
However, this drawback is eliminated by a huge Magento development community whose members are always available for good money.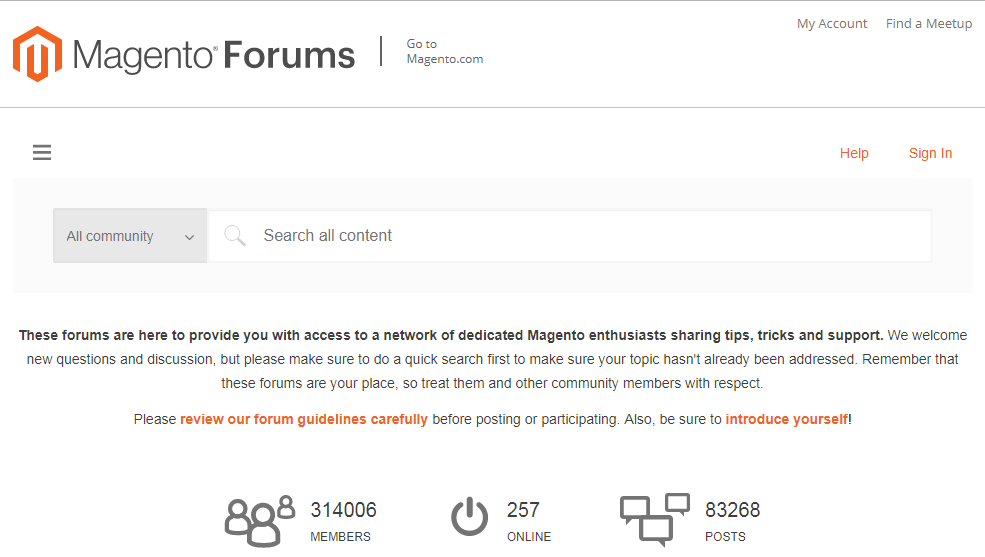 A high price is the weakest side of Magento
If you wish to scale up your enterprise, you will have to splurge. The commerce version will cost you minimum  $1,988.00/month. Plus, employing a highly qualified Magento developer can cause additional expenses.
Not all the themes and extensions can be migrated from Magento 1 to the new version
A good number of merchants have not decided on moving to the new release yet due to this problem. If your store is well-equipped with third-party plugins and you'd like to keep the existing design theme, be aware that your website may not function properly in the new environment.
As for extensions, you will have to wait for new releases accepted by the marketplace. As for themes, you'd better consider redesigning your store.
Web hosting
Magento websites must be hosted only on dedicated servers specially adapted to Magento requirements or on those you can configure to meet its needs.
When selecting an ordinary service provider, be prepared for the slow performance of your website and customers' dissatisfaction.
A close look at WooCommerce
WooCommerce is a free e-commerce WordPress plugin with open-source and modifiable code.
According to their official website, about one-third of all online stores are powered by this CMS.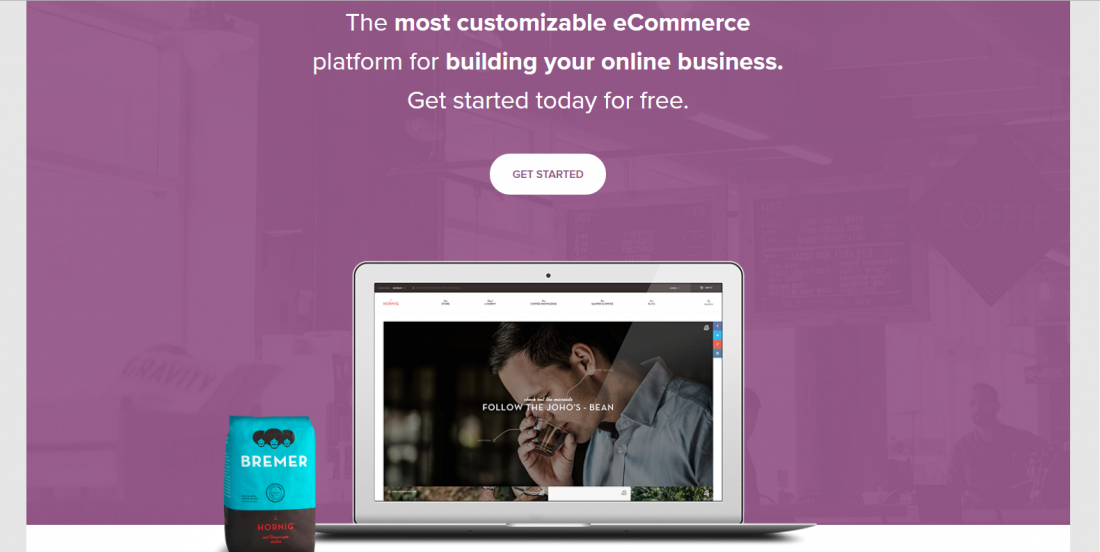 Fans of WordPress are more inclined to opt for WooCommerce rather than to go to other platforms.
If you're well aware of WordPress, you won't have to climb a steep learning curve to harness the way the plugin works.
A plethora of video lessons, extensive documentation, and user manuals are at your fingertips.
The dashboard is very easy-to-use, and the interface is non-obtrusive.
The things can become more complicated if you ever want to enhance the capacity of the plugin by integrating extensions into it.
The system has a broad international community of WordPress enthusiasts who are busy generating new ideas and improving the plugin.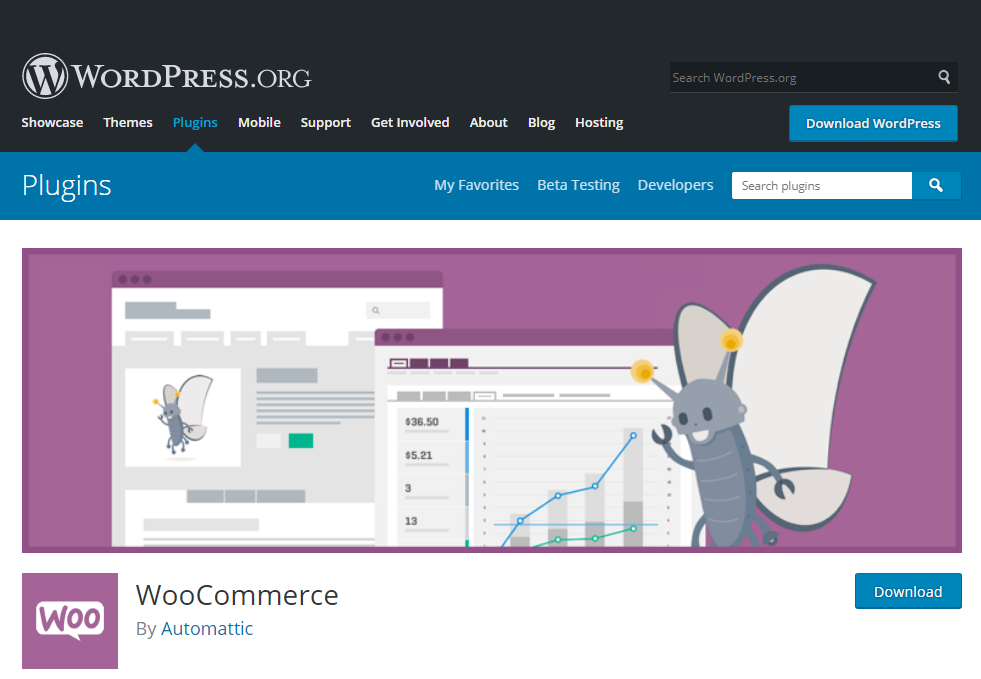 WooCommerce is believed to be lighter and easier in usage than Magento.
This system is oriented to be used by merchants of all calibres. However, one may find that it lacks plenty of features Magento presents.
Anyway, it's hard to find a more appropriate platform for newbies jumping in online commerce.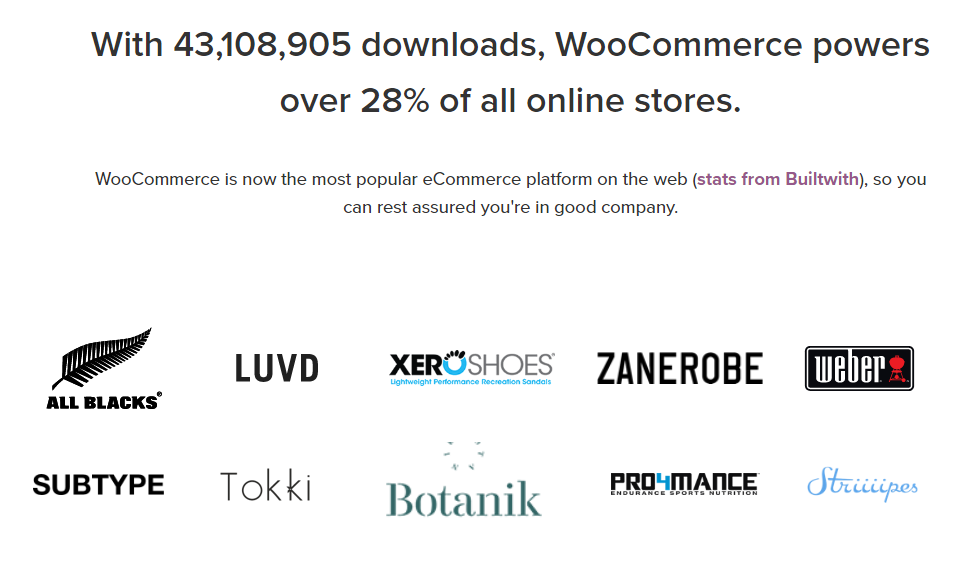 How can you benefit from Woo?
Sell everything with WooCommerce
The plugin supports a wide range of goods – from tangible items to digital products and services.
Cross-selling and up-selling options can play a big part in creating your next promo campaign.
By the product management features, Woo doesn't concede Magento.
For instance, a new release allows:
      – exporting all products with the help of the CSV exporter;
      – setting notifications for the low-stock items;
      – easily managing the redesigned payment method area.
As the plugin is based on WordPress – a fantastic CMS for blogging, it functions pretty well for e-commerce marketing campaigns.
There's no need to integrate a blog into your store, you've already got a built-in one for writing and sharing your ideas.
Moreover, to insert any extra elements to your landing or a blog page, you can utilise shortcodes.
You may find it very helpful in your email and social media campaigns.
In the latest Woo release, you can find a new format for transactional emails that look and feel more humane and professional.
At first sight, this update seems to be a minor improvement, although it is going to bring more satisfaction to your regular clients.
Official extensions and themes
The market is crowded with solutions for everything from search tools to payments and shipping enhancements.
There are both free and paid extensions.
Also, there is a theme section on the plugin website where you can download the Storefront Theme and its child products to get a beautiful ready-made website for your shop.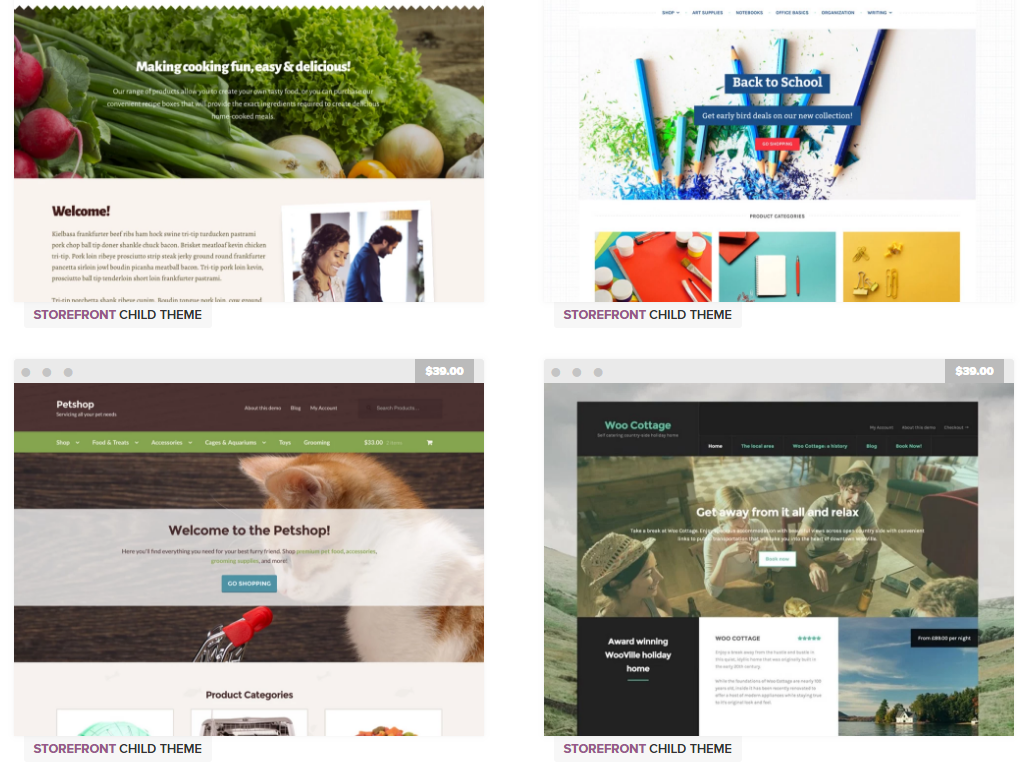 All the pages, blocks and design elements of your website can be effortlessly modified. It is possible to configure currency, language and measure settings to suit your selling style.
Also, to provide a better shopping experience, sellers can add an unlimited number of photos, attributes, and tags to their items.
The plugin helps to increase customers' loyalty by showing their reviews right on the product page.
Another great advantage of Woo is its reports with a number of filters and categories that provide insight into store performance.
With visual analytical tools like bars and graphs, it is very convenient to view your e-commerce activity daily.
Reports consist of four sections allowing for tracking orders, monitoring customers' activity, managing stocks, and checking taxes.
WooCommerce: pros and cons
What is good about WooCommerce?
WooCommerce was built, keeping in mind the needs of the end-user.
Everything from installing the plugin to integrating extensions is well set out in the documentation.
If you have got a bad experience in working with WordPress, it means that WooCommerce is possibly not for you.
Flexibility and choice
Maybe, the best thing about WooCommerce is that it is both as easy as ABC and highly customisable. Theme options imply that you can change the colour of your design, add different functions to your shop, insert picture galleries or video elements.
WooCommerce allows adding an unlimited number of products to your catalogue and attracting as many customers as you want.
Various options for integrated PGW providers, shipping, and taxes open great opportunities for small business owners.
Some add-ons work well for improving the performance of your website and shopping opportunities.
What is more, you can make your WooCommerce theme and equip it with everything your online shop may need.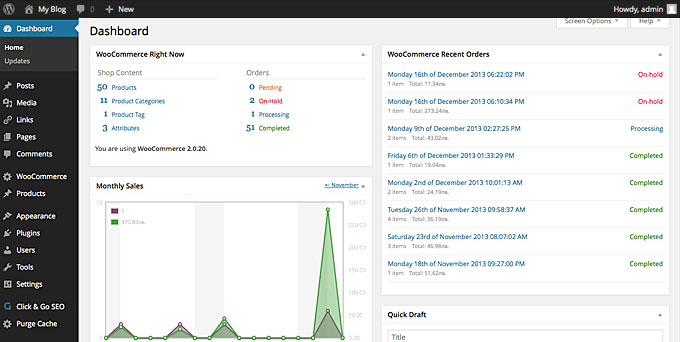 SEO is crucial for any online business, e-commerce in particular.
While other CMSs don't provide store owners with necessary SEO instruments, they have to hire professionals to increase the page rank of their websites.
The WooCommerce team offers additional SEO services based on the in-depth research of your marketing needs and a closer look at your business peculiarities.
Security and support
Regarding safety, WooCommerce is fully reliable.
The plugin is updated continuously, and all the issues and debugs are fixed to keep your website safe and sound.
In case of any questions and inquiries, you can always count on a friendly community of peers and WooExperts who are eager to help those in need.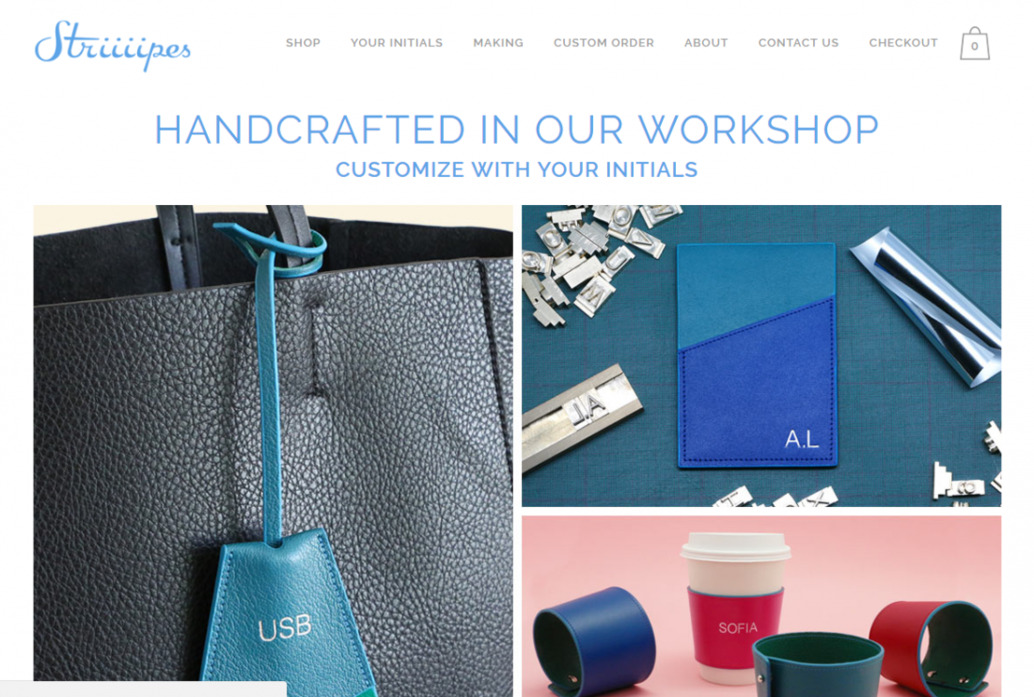 However, there is something about WooCommerce you should be aware of.
The risks you need to take into account
The matter of cost. WooCommerce is a free CMS
However, if you are looking forward to making it more complicated, you will need extra pricey extensions. In this case, your startup stops being cost-free.
Plus, remember that, unlike free themes, premium WP items compatible with WooCommerce usually guarantee a high-level of security, which is essential for financial transactions.
Another point — updates
Although they are frequent, sometimes it may happen that your WooCommerce version is not compatible with the latest updates of browsers.
Indisputably, that is not good news at all.
Dev skills
WooCommerce is an excellent solution for basic e-commerce needs. However, for upgrading your website, you may need a professional programmer being familiar with WordPress development.
Lack of features
WooCommerce provides you with everything necessary for kick-starting your e-shop.
Primary features include cart functions, items ratings, the design variations for products, payment options, login feature for customers, data export, etc.
Once you decide to expand the functional potential of WooCommerce, e.g. add shipping carriers, payment methods, data import, and order data export, you can't do without buying add-ons.
WooCommerce is bound to WP
Another drawback is that if you don't have a WP-based website, it might be a problem, as WooCommerce is only suitable for websites set up on this CMS.
Of course, you can completely rebuild and redesign your shop, but it is quite time-consuming and won't make your life easier.
In addition, you can't store or host any of your website files with Woo. For this purpose, you should pick the right hosting provider.
Magento 2 vs WooCommerce: similarities and differences
Much has been said about the two competing systems for e-commerce projects – Magento and WooCommerce – and it's time to take stock of the debate.
We've decided to sum up the features, advantages and disadvantages of both alternatives and present the info in a comparison table below.
Woocommerce vs Magento 2 comparison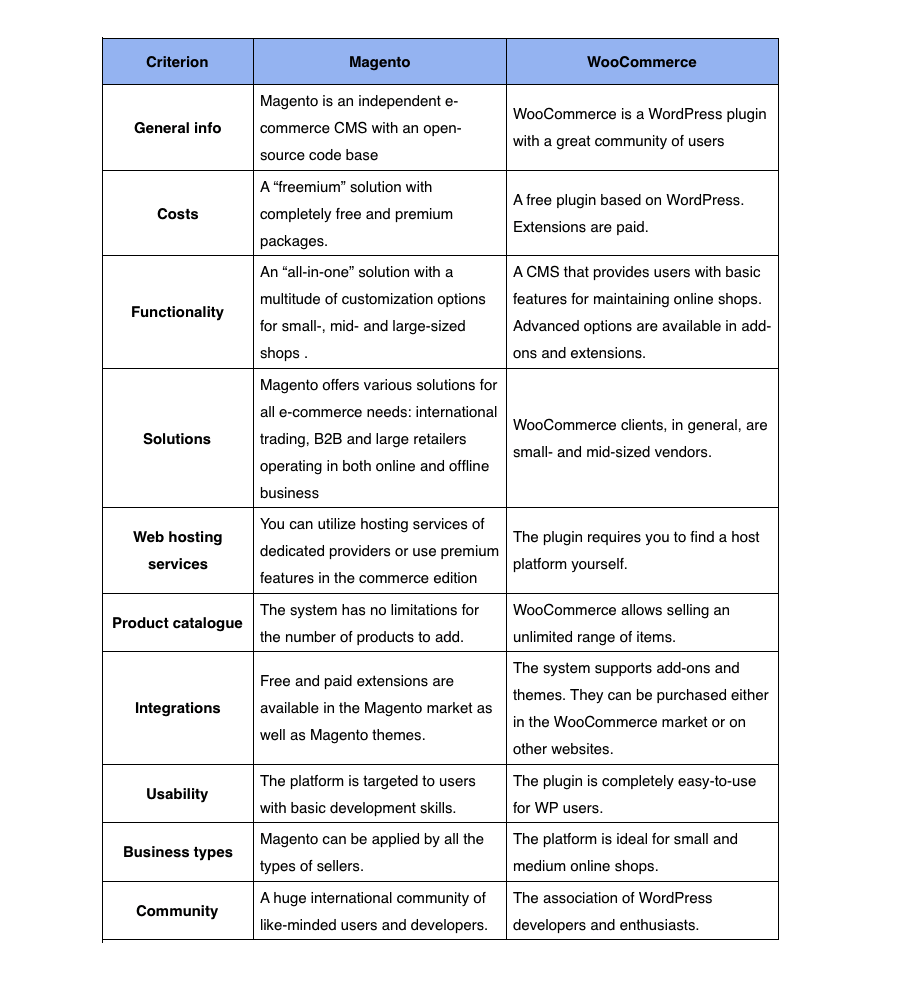 Before you drill into the aspects of web development with Magento or WooCommerce, we recommend that you ask yourself the following questions.
What is my target market?
How big is my product range?
How much traffic will my website possibly get?
What kind of online shop am I going to start?
Do I need a simple shop with essential functionality or a complicated custom-made one?
Is the security of the platform for my website important to me?
What is the budget for my project?
These questions are to help you in making a decision regarding the CMS for your e-commerce startup.
Take your time and think twice what you want to get at the end of the day.
WooCommerce or Magento? Which platform is right for you?
We hope that our review based on the comparison of WordPress vs Magento for e-commerce has brought you closer to the understanding of what is especially best for you.
We won't insist on your choice between WooCommerce or Magento as each platform is pretty unique. Maybe, this fact explains why both of them rule the market for e-commerce platforms.
While Magento is a fantastic option for well-established stores with an enormous number of clients, you won't find anything better than WooCommerce for your trading startup.
It's true that WooCommerce is less expensive. However, the list of features is not as long compared to the one Magento presents. The features of both Magento and WooCommerce are adequate regarding costs and capabilities and your choice should depend on your appetite.
Neither CMS is perfect and universal. Period. For instance, if you need a system with its own hosting solutions, you might need to keep looking.
If you need help choosing the right option for your online store, drop us a line — we'd be happy to hear about your business and suggest a good fit.
Get in touch