Every entrepreneur is a risk-taker.
In his book "Finding My Virginity: The New Autobiography, Richard Branson says "We like to work fast, to try ideas, see if they stick, and if they don't, quickly move on to the next which is natural for a risk-taker.
However, as risks get more complicated, and you actually have something to lose, it's good to have a risk management platform that can help you plan and take more calculated risks instead.
In this article, we'll have a look at how to create risk management software from a business perspective. We will also dive into the competitor analysis, the books you can check out before you build the platform, and finally, the features and functionality of a risk management system.
Whatever app you start building, it's vital to proceed with competitor analysis first:
see what's already on the market;
how it works for other companies;
what you can do to make your app work for you.
Analyse the market before you create a risk management platform
There are several successful risk management platforms and websites out there that you can look into and learn from:
Each of these websites focuses on its own industry. The reason for that is because there are risks everywhere and so regardless of your risk management platform choice, you'll definitely fit in.
Let's have a closer look at the platforms.
iRisk 
iRisk is a risk management platform that helps users identify, quantify, and prioritise risks formulating risk mitigation strategy for new or existing processes.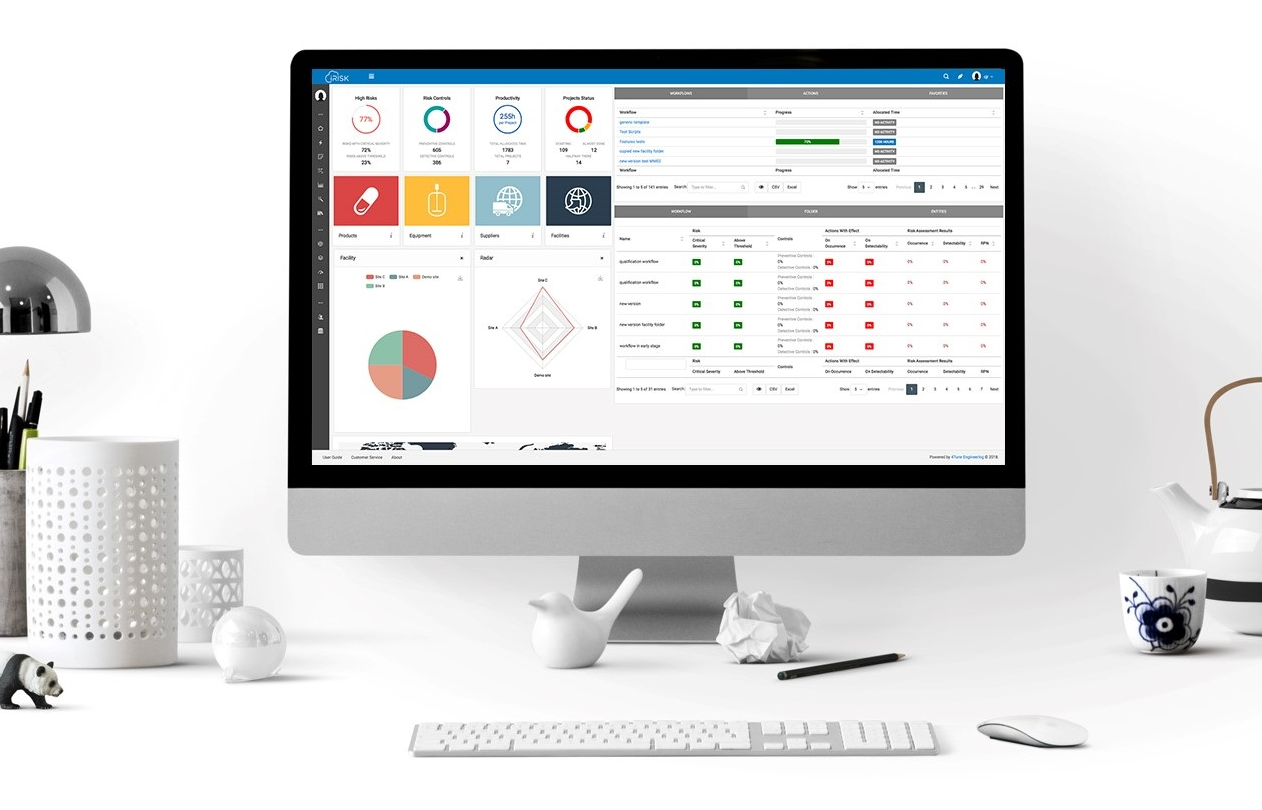 The platform provides opportunities for comparing different production lines, equipment, and scenarios for taking better-calculated risk-related decisions. The significant features of the platform include:
third-party software integration;
risk management analytics;
risk measurement and comparison;
spreadsheet export and import;
risk management templates generation;
admin dashboard.
The idea of this and any other risk management platform is to provide insightful analytics on the risk management activities, generate reports, and keep everything in one platform.
Human Risks 
Human Risks is a risk management platform that helps you identify, assess and automatically match threats with mitigating measures and manage the implementation of controls.
The platform focuses on providing extensive enterprise security risk management. This example may be especially useful if you're looking for how to create enterprise risk management software.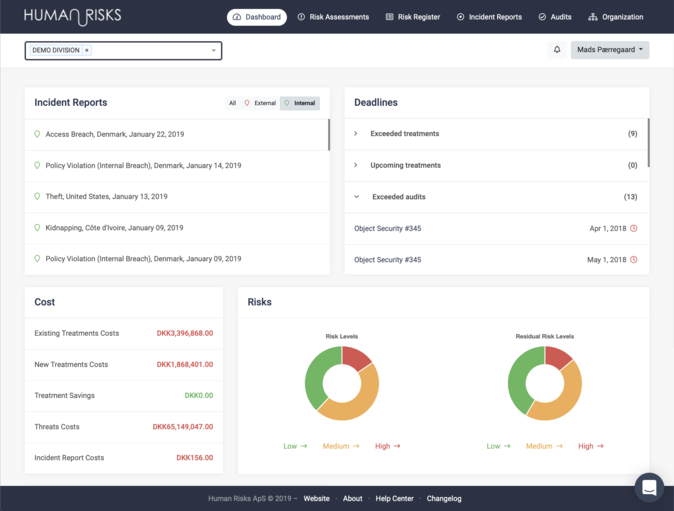 The main features of the platform include:
integrated incident reporting;
incident management;
risk monitoring;
risk prioritisation;
mitigation implementation;
assessment and audit.
Human Risks helps you automate most of the risk management activities, generate reports, and show the level of risk compliance.
Look into this platform when you start to make a risk management system on your own.
SAReye 
SAReye is a SaaS risk management platform that is comprehensively used by power companies such as Landsnet, Landsvirkjun, and even the international humanitarian movement Red Cross.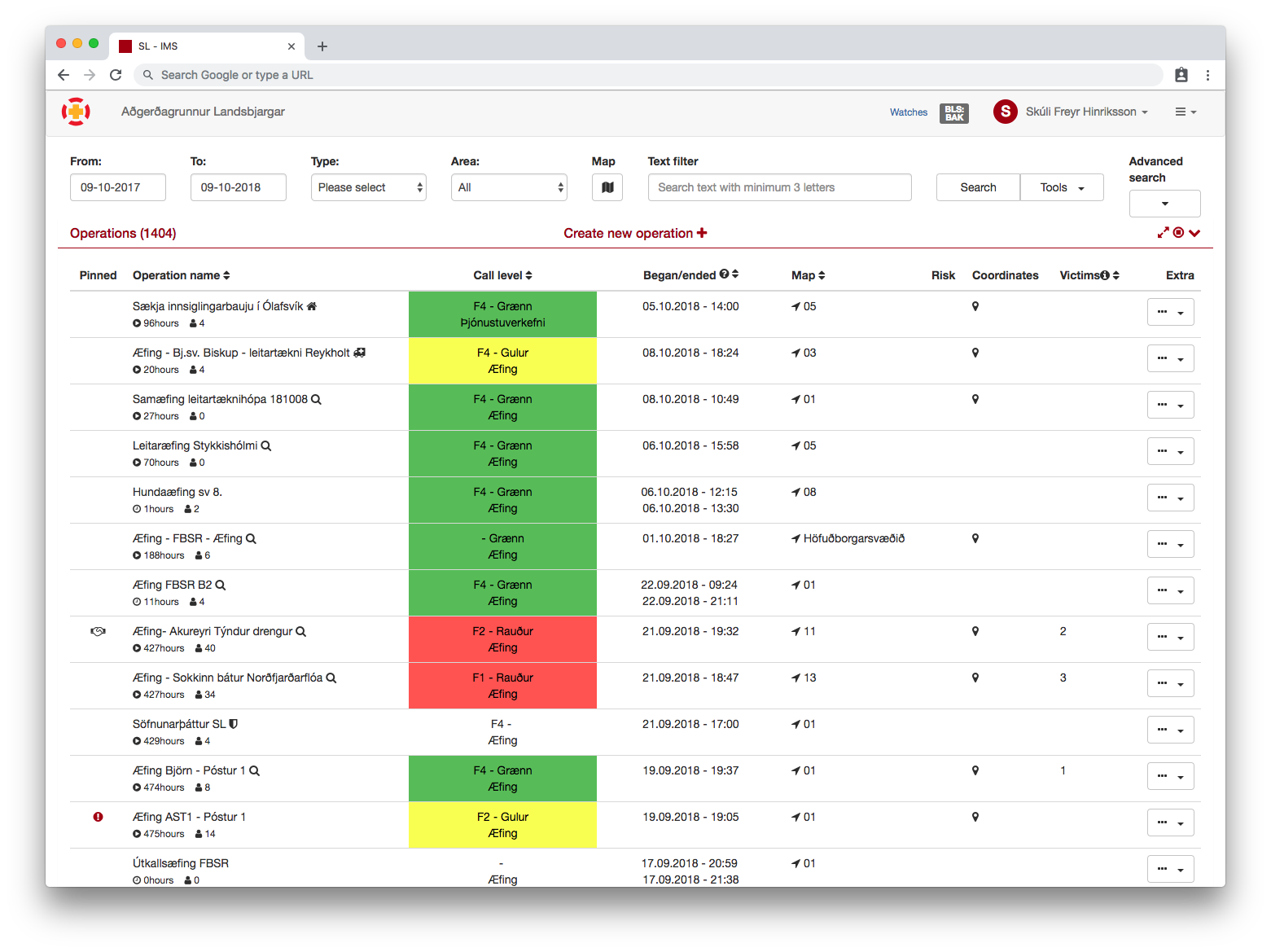 Apart from being SaaS, the software can also be installed in-house. The major features of the platform include:
real-time monitoring of risks;
risk categorisation;
area management using an embedded map;
version control and history analysis;
surveying and reporting;
personnel management.
SAReye is a severe operational risk management platform that you should also check out because it can give you an extensive understanding of what a risk management platform should look like.
Transform risk management practises into risk management software
Even though the competitor analysis gives you very insightful information that can help you develop risk management software, look into other risk management practises and apply them within your software.
For example, you may have read some of the best risk management books, and decided to take those practices and implement them in your platform:
There is a lot of risk management practises that may be useful when it comes to understanding and building a risk management platform that works for enterprises or startups.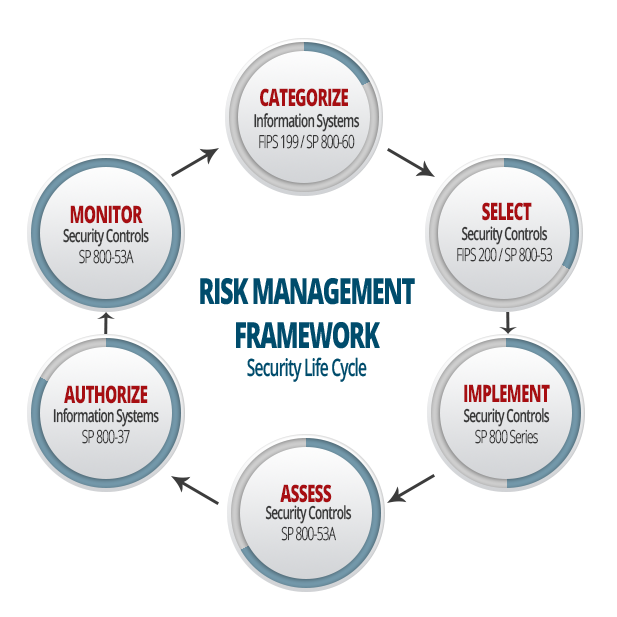 With this understanding, you can efficiently approach the development process and implement only the right functionality and comprehensiveness in your risk management software.
For example, when planning the role management and version control of your platform, look into the general structure of a risk management system to make sure your plan out the "logistics and communication the right way.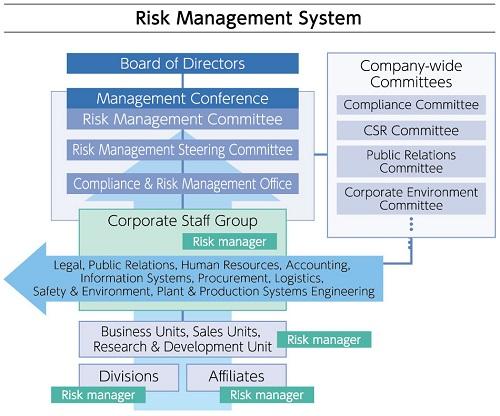 Once you're done gathering information and resources on the best risk management practises, you can proceed with the design and functionality planning.
Focus on the design and functionality to make a risk management system successful
Every self-respecting company invests in modern-looking and user-friendly experience design which highlights brand identity.
If you have a closer look at the platforms mentioned above, you'll find that their risk management platform design is up to date, looking clean and fancy. For companies who have been using spreadsheets to keep their data, there are two main challenges that you need to solve:
Intuitive interface that looks good
The ability to get used to the functionality of your platform
If you hate interfaces that resemble spreadsheets and take care of the overall user-friendliness of your solution, then you have an increased likelihood of winning new customers and their loyalty.
Once they choose you, they are very unlikely to make a switch to other platforms since they've stored a lot of data with you. So just give your platform a solid start, ensuring the following:
security and protection of data;
awesome design;
extensive functionality;
rich features.
Features are the next thing you should definitely plan out before you build a risk management software because they determine the cost of the project and the complexity of your platform.
Plan out the risk management system development features
When it comes to implementing the risk management software features, you should think about finding the right balance between the practises enterprises have already got used to and your spin to the platform which can make things simpler.
The features of a risk management platform are the things that determine the ability of your software to solve real problems and build loyalty with your customers.
The core functionality of your risk management platform should include:
dashboard with quick access to different blocks of information;
risk management panel: identification, assessment, monitoring, decision;
incident report panel: report generation in different formats, real-time analysis;
user management panel: adding/removing staff;
organization management:CRM, ERP connectivity (optional).
As to the actual features of the application, here are the major ones:
risk matrix, heat matrix;
risk management table: status, responsible staff, etc.;
search by multiple filters: risks, categories, personnel, etc.;
information about deadlines, costs, etc.
version control;
analytics and tracking;
communication channels: text-based, video chats, etc.;
alert and notification systems.
There are no "unimportant features; however, there are some of them that you shouldn't omit when just starting with your risk management platform development. Anyways, it's always good to think about the features depending on your budget because it's the number one determiner of the app complexity.
Our experience
At JustCoded, we have had experience developing a safety management platform called Focus.
Focus is a platform created by Silo35. It helps municipalities reduce the risk of incidents in the city by targeting the most significant risks, assigning tasks and responsibilities for a particular threat, and managing risks safely.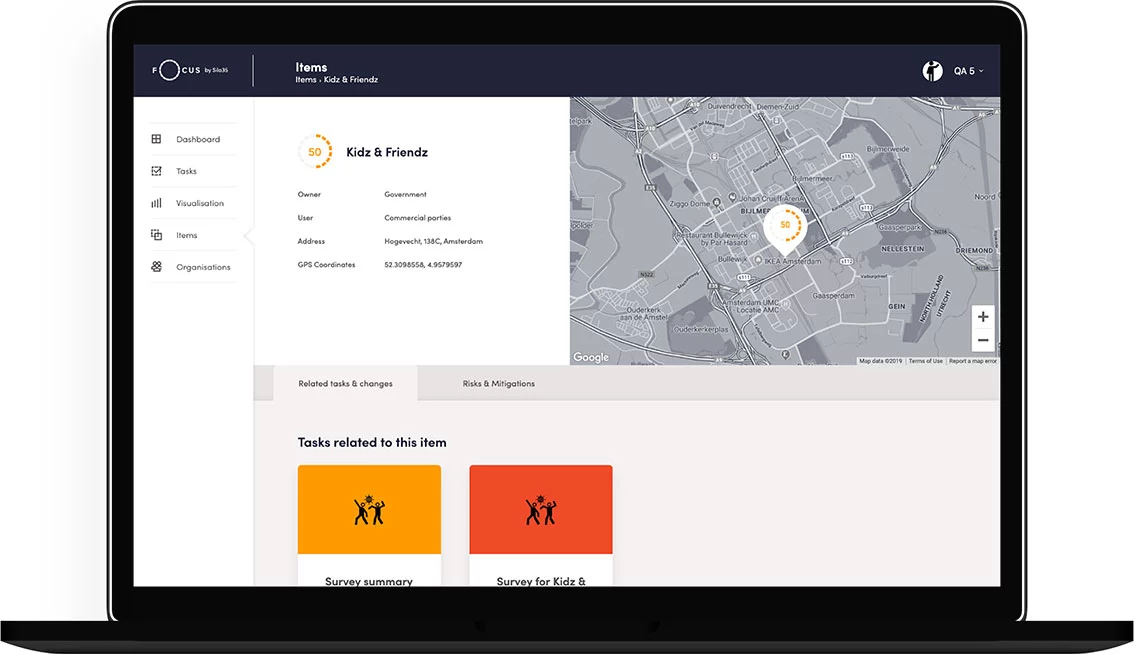 The platform is focused on several industries and has a proven success record operating there:
security: helps to identify risks and prioritise actions;
housing: uncover causes of housing threats and issues;
logistics: risk management for logistics;
environment and infrastructure: fire safety, CO emissions, industrial impact on the environment, etc.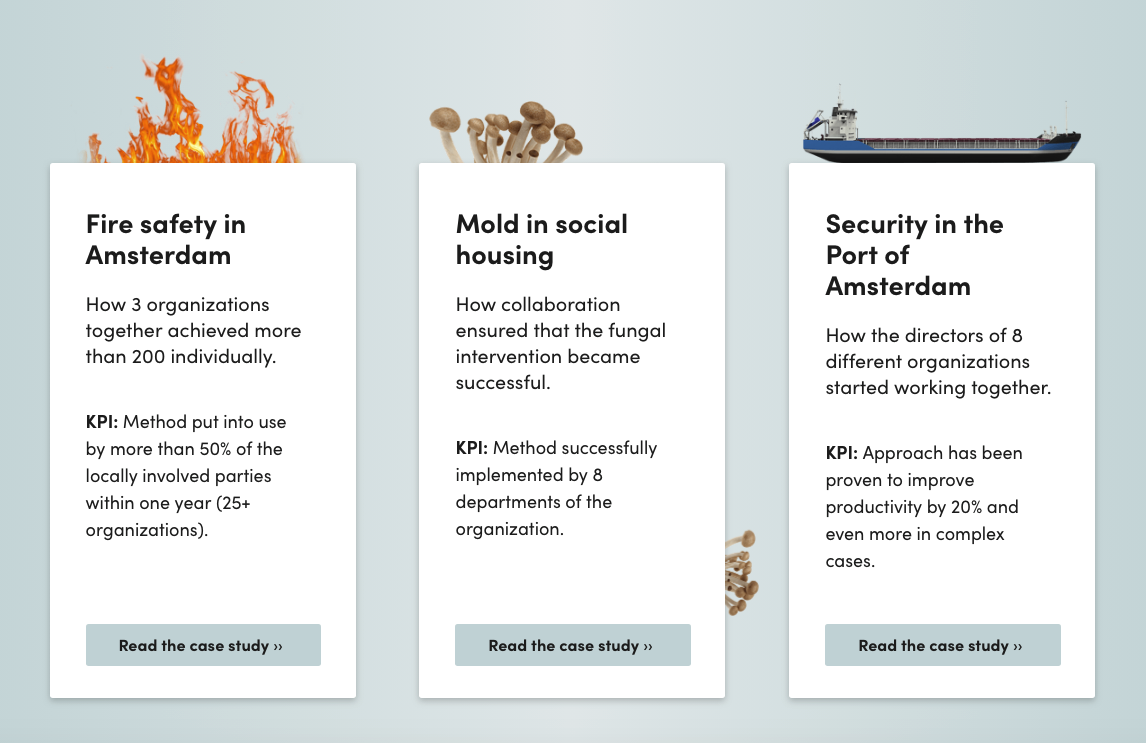 As a leading risk management platform in the Netherlands and nearby regions, Focus has several distinctive features of a genuinely functional platform:
comprehensive dashboard;
user profile management and roles;
organisation management;
task assignment and tracking;
analytics visualisation;
search by map (area) and filters;
grouping, sorting, and categorisation opportunities;
surveying and reporting, etc.
With our professional team of developers at JustCoded, we have managed to improve the company's product helping Jop de Bakker and his team provide better risk management software to their clients.
Conclusion
Building a risk management platform is a highly responsible and generous business strategy and idea which provides excellent impact and has a solid ROI when done right.
A successful risk management tool should quickly deal with risk identification, analysis, assessment, mitigation, and monitoring, providing opportunities for several solutions, including risk avoidance, reduction, sharing, and retaining.
Not only the enterprises require professional risk management software but also startups and mid-sized business, so opportunities for product/market fit are diverse and extensive.
We'd be glad to help you with your idea, bringing it to life from the analysis stage to launch — let's discuss!
Get in touch