Stats and reasons why to build a crowdfunding ICO website
The cost to develop an ICO crowdfunding platform varies depending on the features you'd like to add. However, a typical ICO listing website has a set of default functionality, and that's what we will talk about for starters.
ICO listing platforms collect data about ongoing and upcoming ICOs, their detailed description including a whitepaper and project type.
Beyond that, developers need to account for some scoring system that would give investors a hint where it's best to place their money.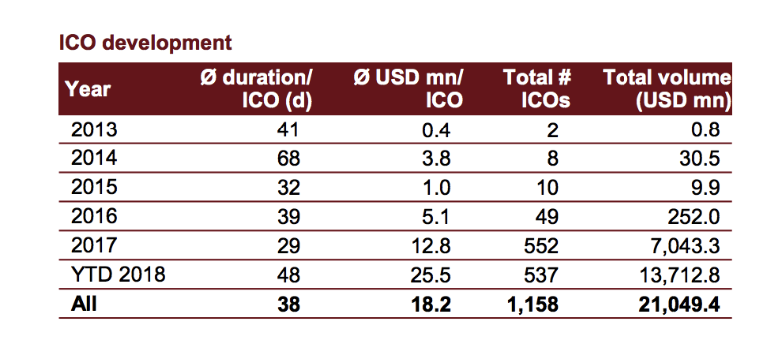 But here's something really interesting: traditional equity funding into a distributed ledger technology company comparing to its ICO counterpart is falling behind in numbers.
BI Intelligence reported that investors contributed 5 times more into ICO projects than they did use traditional funding instruments.
So what's going on?
In 2017, the craze about remarkable returns made more than $6 billion for startup firms with Telegram's high-flyer ICO contributing $1,7 billion to this stellar figure later at the dawn of 2018.
The main reason to build an ICO crowdfunding website
You're probably wondering about a strong reason to build an ICO crowdfunding website.
The first and foremost one is if you build a website for crowdfunding ICO, you get higher chances to attract eyes of hungry investors looking for the next big thing to pour their funds into.
Of course, they're likely to be more impressed with a fully-fledged online service that allows them to weight all the pros and cons and make an informed decision at the end.
Here's another way to think about it: similar to Kickstarter, ICO-based solutions bring more freedom to both project owners and their backers.
On the one hand, the first group can easily find the target audience for their business without too much money spent on self-marketing and promotion.
On the other hand, another group can account for existing ratings of the project they're keen on and track the dynamics before they make a move and shell out some crypto.
It's not that compliqué to start an ICO crowdfunding website
Despite a myriad of crowdfunding best practices it makes sense to outsource the efforts and create a platform for crowdfunding ICO with the help of an agency.
Before we go any further and pinpoint the advantages of crowdfunding technology powered by crypto, let's first figure out what an initial coin offering as a term is.
ICO project is usually about a way to remove the barriers between talent and opportunity
For a company to offer its coins or tokens for sale hoping to exchange those into more popular "old-timers such a BTC or ETH.
Furthermore, these sales are held to raise equity financing.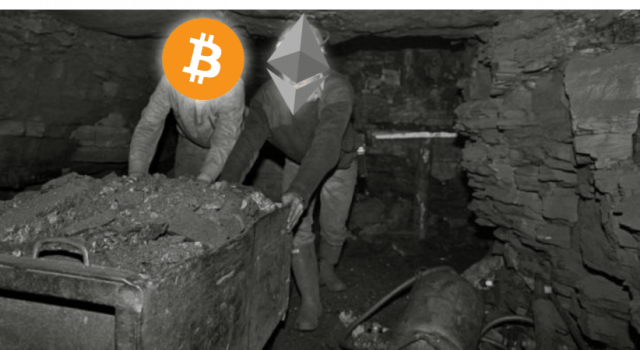 But that's just the tip of the iceberg. To create an ICO crowdfunding platform developers need to bear in mind quite some distinct features typical for such type of websites.
How to create a website for ICO?
To begin with, information about each listed project is essential. This might include such fields as the name of the business, what exactly they're into, what goal they're trying to accomplish with their ICO.
To top it off, you might as well need to include the team members that conduct the ICO to guarantee more transparency.
Or even better: when coding, you just add the links to the existing websites that each ICO owner has.
This way, potential investors can get more info about the business they might be kept on backing up. On top of general information, early adopters can familiarise themselves with the concept.
They can skim through terms and conditions applied as well. But that's not all. One more aspect to bear in mind is the token details such as the quantity that's issued, price, initial coin offering duration as well as the tracker of the project in case it's already up and running.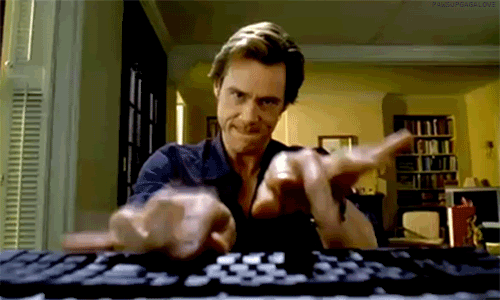 Before starting the ICO website coding, you could brainstorm on rating feature for each project.
In addition to that, it makes sense to come up with your own scoring system to add more layers of trust. However, try not tagging each project bad or good: be neutral instead and remain an equal opportunity for all kind of a guy.
The simple truth is you can employ some algorithms that know how to make a website for crowdfunding ICO  fluid: they scoop the necessary info around the web and present it to a user's consideration.
To guarantee those algorithms do not stand still, artificial intelligence can come into play and take care of the dynamics with data changing over time.
ICO crowdfunding platform cost to account for
If you're not sure how to start an ICO crowdfunding website, we go further with our story to bail you out.
Although each ICO you'll welcome at your cloud-based platform might have a different aim, you're to reduce all that noisy data to a common denominator.
Usually, a list of key features you'd require if you know how to make a website for crowdfunding ICO user-friendly will be:
name and logo of your online service;
search engine to keep an eye on current and upcoming ICOs;
outstanding UX cause you'd better stand out from the crowd with a calendar view of start dates giving you a competitive advantage;
ICO tracker to see how much capital was gathered with the past ICOs listed on your platform;
section for newcomers – fresh ICOs;
chatbot support;
Android and iOS app users can download free of cost;
alert system.
But one thing's for sure: since you're likely to have different crowd pouring to your website, create a simple layout that would be pleasing to the eyes of both a total fresher and an experienced type of investors.
If you look at one of the popular ICO crowdfunding platforms, the developers here didn't complicate the landing page with too much of into.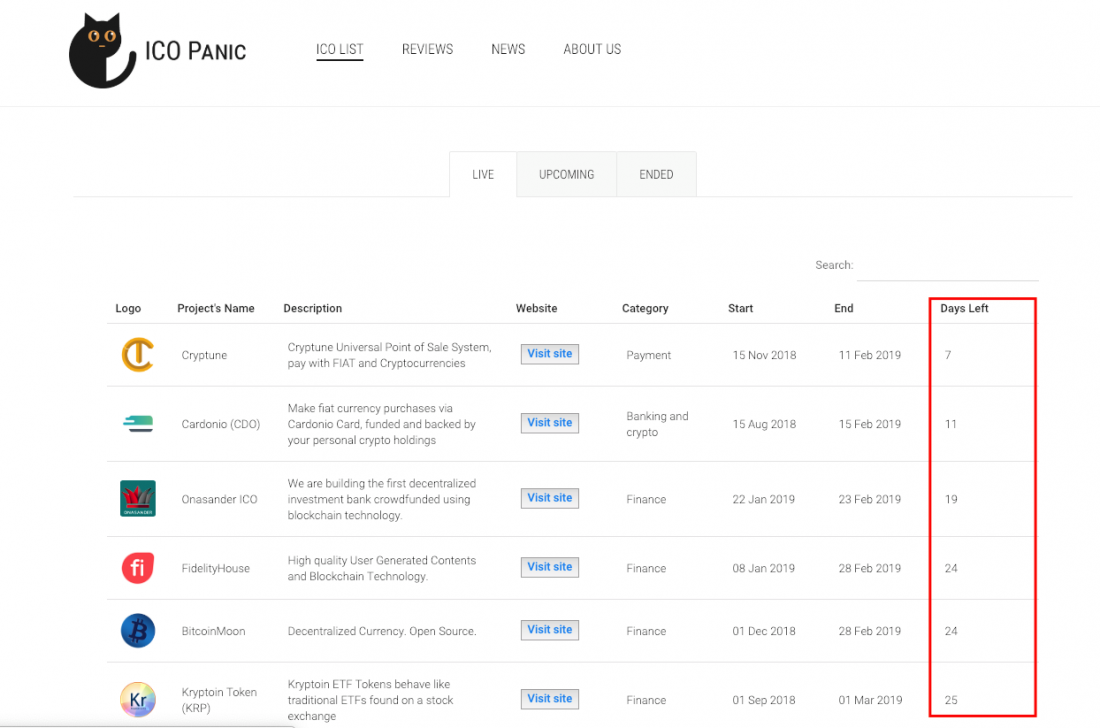 Quite simply, once you are at ICO Panic, you immediately see what you need.
The very first page you end up at hosts the list of ongoing ICOs, a short description of each project, links to their websites, category of business, and the time frame.
As you can see, the last column tells investors how many days they have left before the project comes to an end.
So what does all this mean? As a person who's about to orchestrate the coding of the whole thing you'll need to consider a relatively simple process:
Homepage with an exhaustive ICO-list.
One more page where each company can add and edit the info about their initial coin offering.
Three other pages for ongoing, upcoming, and ICOs that are over.
About Us page (just to be on a first-name basis with your audience).
While the basis for your online platform seems pretty simple, another stage of development would be to connect with real-time ICO updates.
So, the basics necessary to build an ICO crowdfunding website are ready and might cost you from £10,000.
Ethereum smart contracts for ICO
Ethereum token standard (ERC-20) is among industry best practices when it comes to ICO tasks.
Don't forget that most of the ICO info is user-generated content so you'd require a dedicated member of your team (apart from a bunch of developers who'd work on nuts and bolts) to screen the info and decide what is going to pop up in the feed in order to eliminate the chances of scam ruining your glorious image.
Therefore, the majority of ICO campaigns use Ethereum smart contracts to lay the foundation for token creation.
Can you really afford not to be unique and just have the basics?
Apart from a typical set of features necessary to build a website for crowdfunding ICO, it's reasonable to add such options to your website as Trending section or ability for a user to sort the ICOs according to funds to figure out most and least popular campaigns, for instance.
To finish up
Ask yourself a question before you start:
Are you ready to explore the ICO landscape and estimate cost to develop an ICO crowdfunding platform all by yourself?
If you need to call a friend for you are hesitant and can't decide where to start, then wait no more and drop us a line.
We'll wed your efforts to success without too much stress and loss for your pocket. Get in touch and share your vision with us – you'll be glad you did.