Crowdfunding in education: reasons and ways to use
An investment in knowledge pays the best interest. – Benjamin Franklin
Little did Benjamin Franklin know about crowdfunding, although his quote was dead-on.
When it comes to everything education-related, the mission of crowdfunding is huge.
Mass investing not only enhances the transformation of dreams into reality but also makes humanity smarter.
Thanks to the mix of brilliant ideas, advanced technologies, and goodwill, many startup stars have appeared in the sky.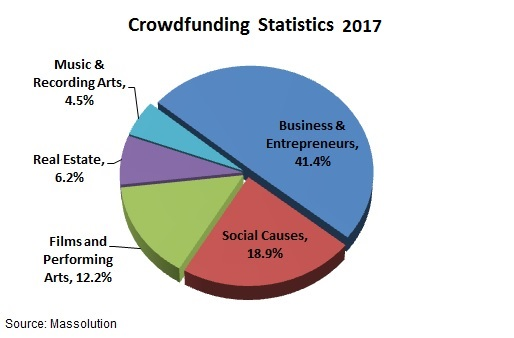 Knowing about the success of crowdfunding in other spheres, educationists wish the same destiny for their projects.
But the question is how to use crowd micro-financing in education wisely.
So, let's get straight to the point.
1. Collect money to be educated
Getting a college degree is pretty expensive these days. The youth strives to be financially independent of their parents and seeks alternative ways of paying tuition fees.
In the crowdfunding segment, there are some solutions for students in need.
Through Student Backr, for instance, one can raise funds for whatever – a room, books, courses, etc.
2. Cover research needs
This trend is brand-new. You've got an incredible project on your mind and no money to do research.
Where to go?
Several good portals are offering to crowdfund for science. Consano, Useed, Experiment.com are the top platforms bringing together scientific enthusiasts and individuals ready to back them.
3. Finance the idea realisation
A great idea should never remain on the paper; it must take a tangible form. Money is not an objective; it's the means of achieving it.
Crowdfunding helps students do real studies outside the classroom walls.
What's more, crowdfunding can be great at teaching students how to set and achieve business goals. By doing such exercises, students develop entrepreneurial abilities and thinking.
4. Change the world
You're willing to do good deeds like reducing poverty, hunger, and disease and don't know where to start?
Just for you, there are crowdfunding sites like Kiva that focus on solving social problems through the mechanism of microloans. Kiva that is geared to finance projects in third-world countries is an excellent example of how the world's community can make positive global changes.
Alongside these scopes of application, crowdfunding works well for other creative endeavours in education, science, and art.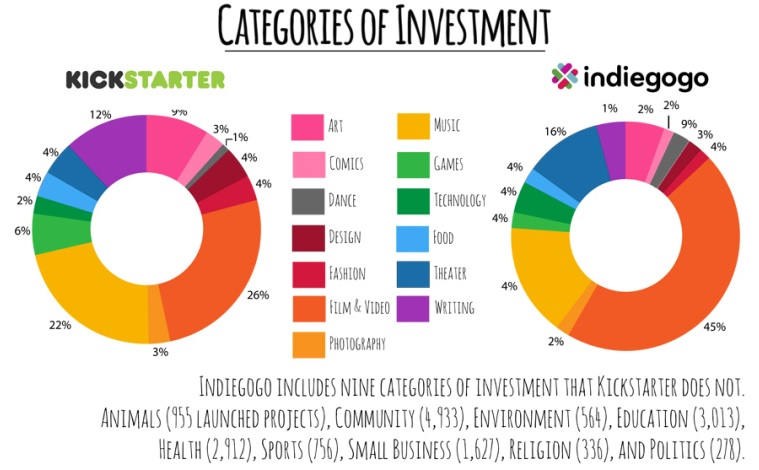 Top crowdfunding sites for higher education
If you're willing to build a website for education crowdfunding, we advise you to have a quick look at these examples. We hope they will inspire you.
Fundly and Bonfire are the leaders in the higher-ed section who work with universities and colleges of any calibre.
These platforms are great for institutions looking for an easy way to collect money for school supplies, excursions, prizes and many more.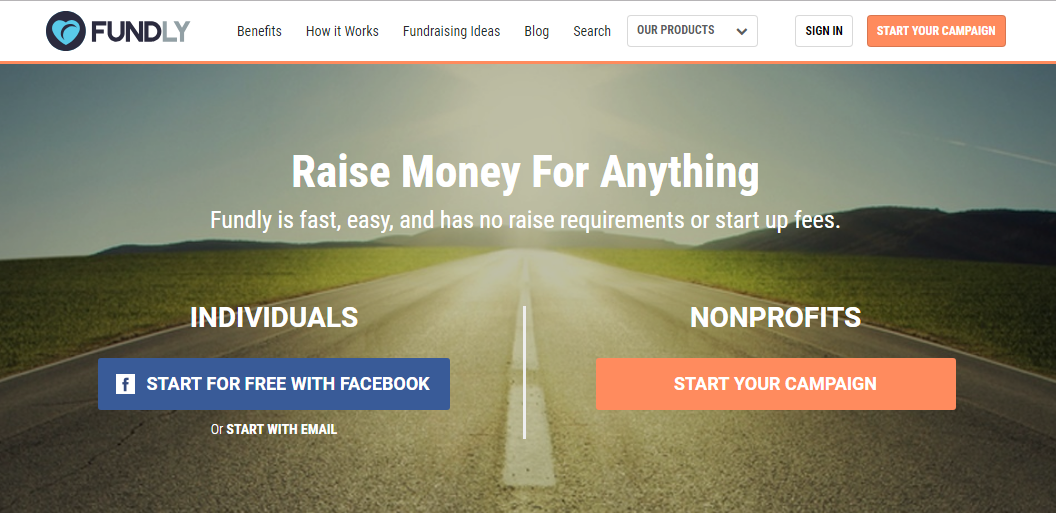 What Bonfire offers in exchange for donations is impressive! The whole campaign is built around selling custom clothing, t-shirts in particular.
The process is a piece of cake – design a cool t-shirt, advertise and sell your item, get the money. Voila!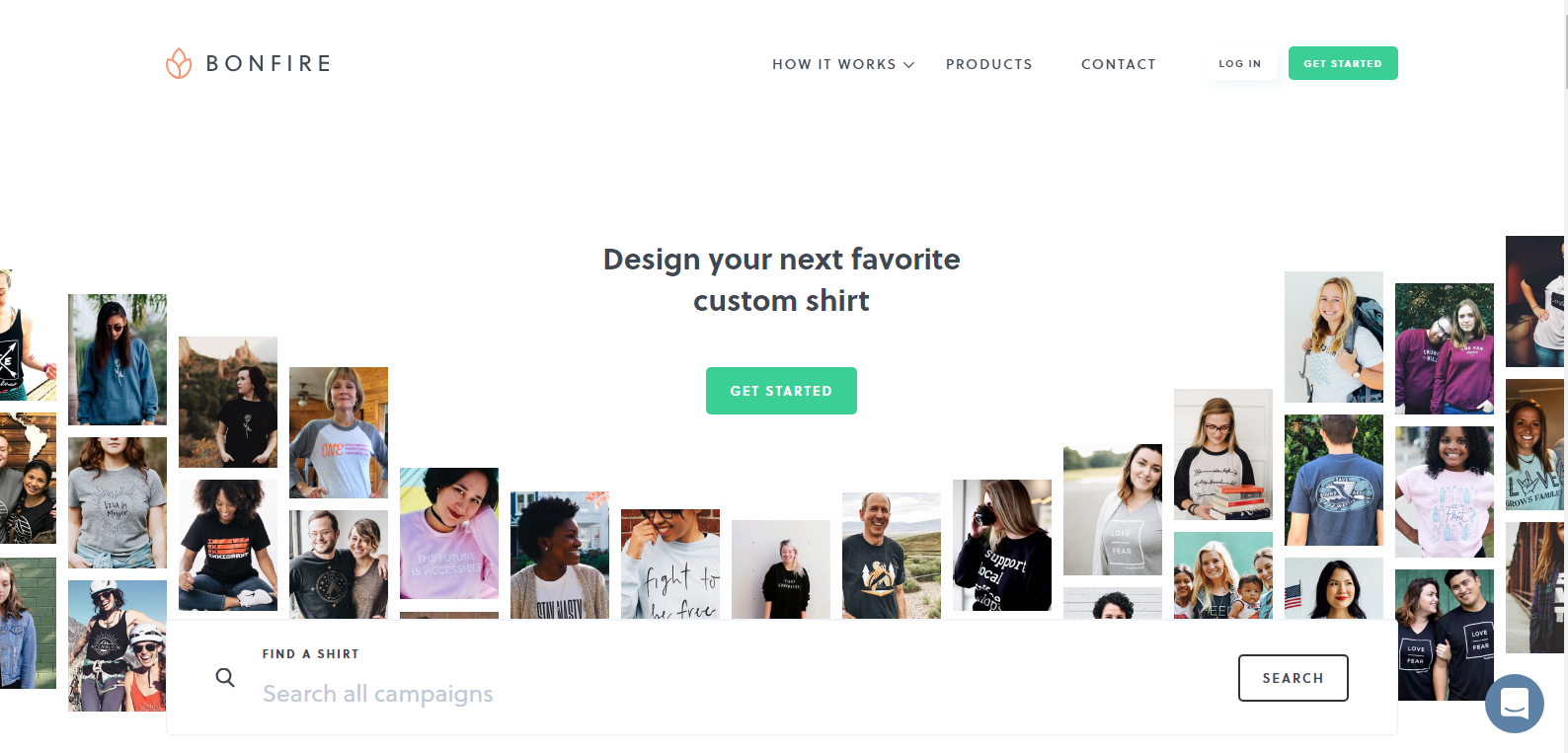 The school segment is equally popular.
MobileCause is a godsend for any school with an innovative crowdfunding campaign.
Its mobile-friendly functionality enables investors to pledge money on the go right on their mobiles.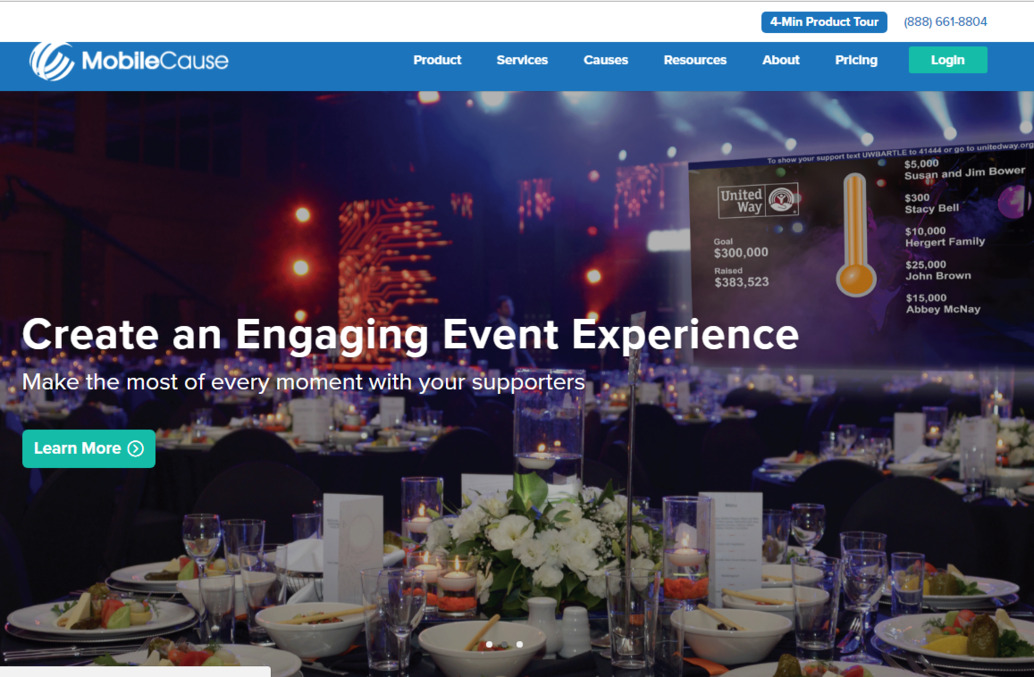 Support-a-school – the name speaks for itself.
It is a project intended to fuel classroom projects.
The platform is available for school staff, individuals, and educators.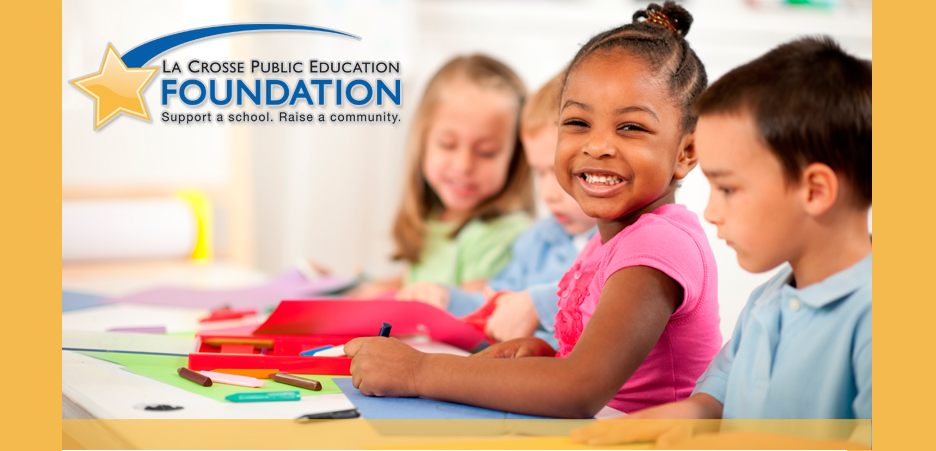 Another site helping school teachers and tutors to propose classroom projects is DonorsChoose.org.
The company deals with everything from school boards to musical instruments.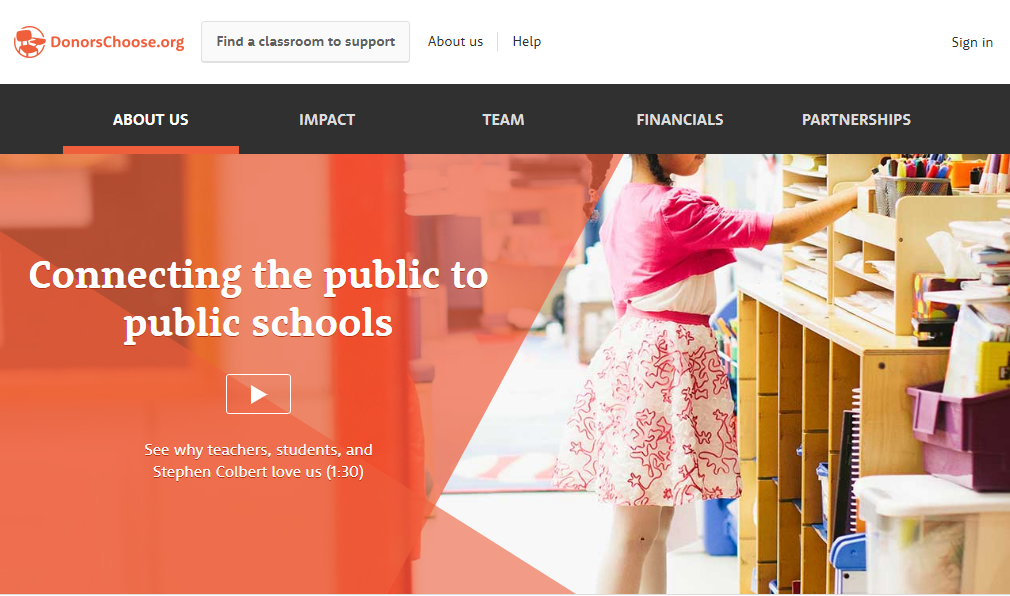 How to start an education crowdfunding website
It's time to move further and discuss the steps needed when building an education crowdfunding website.
Core features of crowdfunding platforms for education
Your education crowdfunding website should be attractive and user-friendly.
To make it so, take into acсount the primary features it should have.
We at Justcoded, have recently participated in developing a crowdfunding platform for schools – InvestMySchool.
We have already written a case study on it before, but let's cover the essentials of any crowdfunding site for education using it as an example.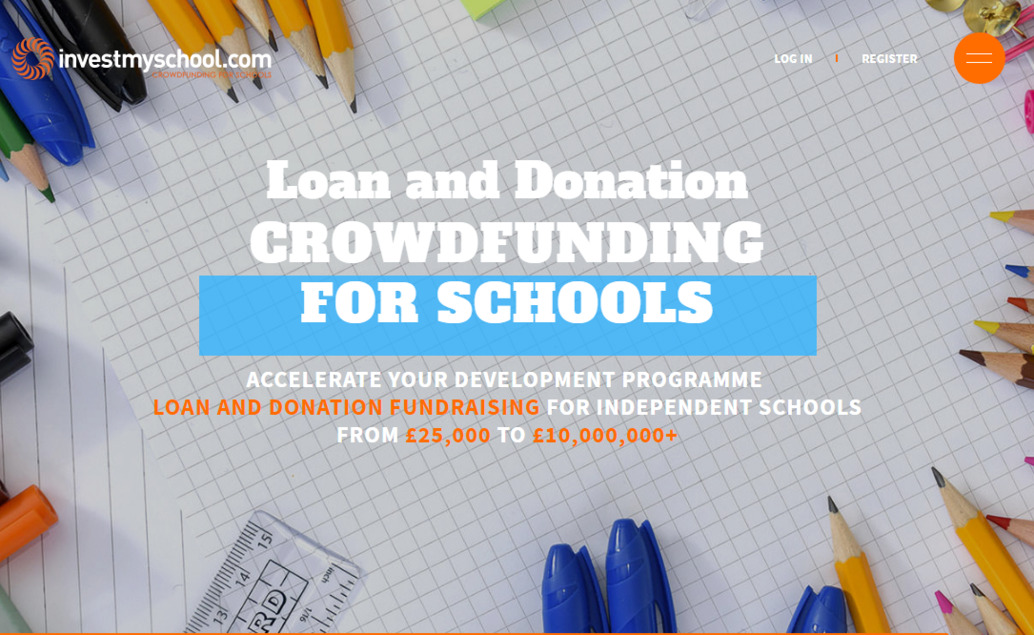 Registration rules
Any school willing to post a crowdfunding request should meet the eligibility criteria.
Registration rules for schools are presented in the borrowers' FAQs and explain in plain language who may raise funds via the platform.
For investors, there is the same info in the investors' FAQs which defines the eligibility criteria for anyone who wants to invest.
Guidelines
How it works page provides detailed instructions for the fundraisers on setting up their campaign. It explains the procedure step by step, plus features a loan calculator that helps you get the idea of loan repayments.
User dashboards
The management feature is crucial for a crowdfunding site.
Borrowers and investors love the idea of handy dashboards with a bunch of functions.
In InvestMySchool admin areas, borrowers can keep personal info, view the details of loans and repayment schedules, and have access to the site's forum.
For backers, there are sections for investments made, the balance sheet and the access to the secondary market.
KYC and AML checks
As InvestMySchool is in the money business, they care about KYC and AML compliance.
All the checks are automatically carried through GB Group.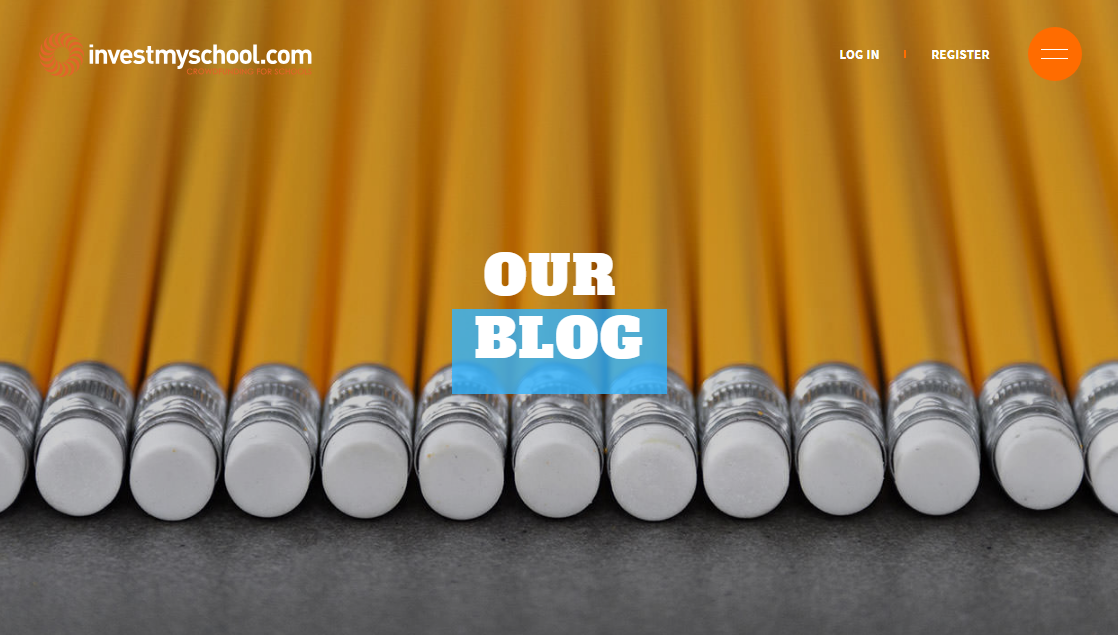 Q&A forum and blog
If you're an investor and there is something that wakes you up at night, you can ask about it on the Q&A forum.
Borrowers give answers to any questions related to their campaigns there.
It considerably increases the chances of fundraising their projects.
Payment gateway
It's a cornerstone of any crowdfunding platform.
For InvestMySchool, we decided to use SagePay so that investors can deposit money into their wallets and GoCardless for borrowers to withdraw the funds.
Mobile-first
The design of InvestMySchool website is fluid and flexible, which means it looks flawless on any device, including smartphones.
The mobile audience can easily browse the portal, make proposals and donate.
Navigation
It's one of the most important features for any crowdfunding for education projects marketplace.
User-friendly navigation is about the comprehensive menu, simple menus, and smooth transitions between pages.
When developing a navigation mechanism for your website, make sure that your navbar consists only of the most critical elements.
For instance, the navbar at Consano site has only three elements: Donate, Create, and About.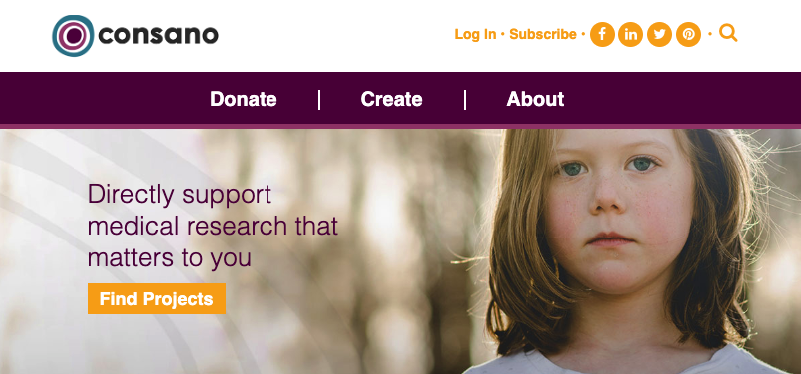 Search area
Another essential thing in your website toolkit is a search area.
If you own a sophisticated platform with hundreds of projects, you can integrate the browse-by-category feature.
Users won't be going around in blind; they will be able to select the necessary category and see projects under this category instead.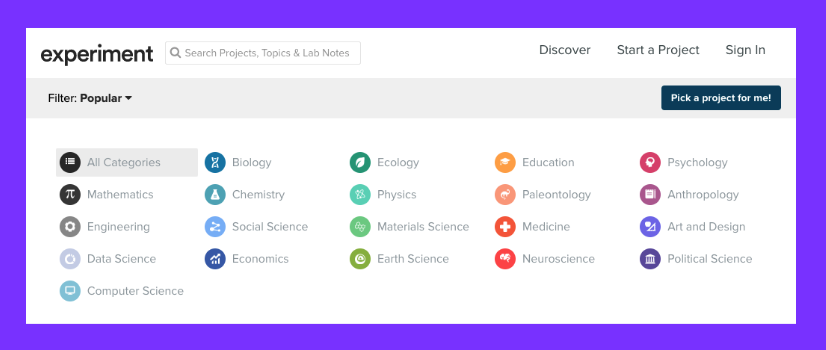 What's more, you may like the idea of integrating a search feature into your Knowledge centre so that users can easily find answers to questions like "how to raise funds for education.
Testimonials
We always emphasise the importance of creating an area for clients' reviews.
Today, people tend to rely on real experience and true stories when choosing a partner of the supplier.
Show the real attitude of both fundraisers and investors to generate trust and build brand awareness.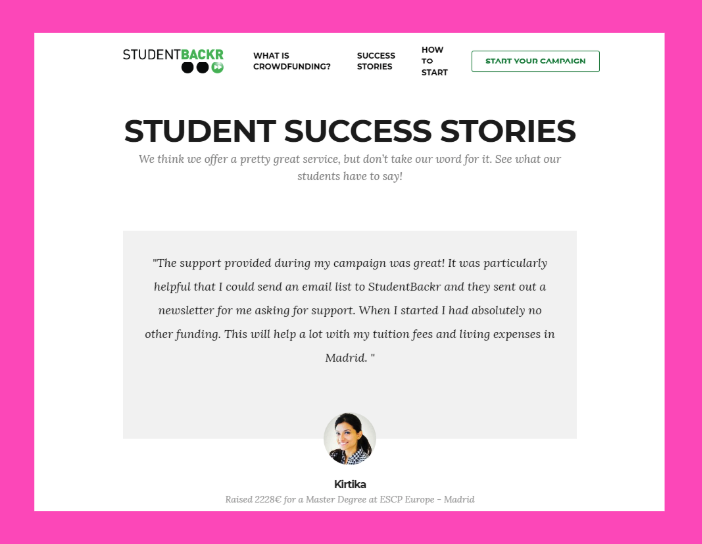 There are different ways of how to present reviews on crowdfunding sites for schools:
a combo block with rewards, partners, and testimonials;
a separate page with stories and clients' comments;
a slider section with quotes.
Step-by-step guide
So, you've made up your mind and finally decided on building your own platform for educational organisations.
The question is – How to make a website for education crowdfunding fast and easy?
1. First of all, set a goal
You should clearly understand what crowdfunding niche you're going to occupy and what purpose your platform will serve.
There is no need to be versatile; you can start with something simple and then expand to other spheres.
Why not starting with offering undergrads to raise funds for doing a course and then upgrade to financing scientific projects?
You can follow Bonfire and design a creative feature that will be distinctive.
2. Choose a business model for your site
You can work with donations, rewards or equity.
Each has its pros and cons, so take your time before you make a decision.
For educational projects, donations sound good as they are suitable for non-profit enterprises.
However, it's up to you which model to use.
It's advisable to think about other stuff like the signup procedure, client service, and tech support, the duration of campaigns, etc.
3. Before you take up the developing, think about the tech infrastructure
Regardless of the project scope, you will need web servers and email services, hosting and payment providers, analytics, media elements, widgets, etc.
Whatever site you're going to build, don't forget about top features it must have.
The payment gateway deserves special attention.
Given that your business deals with money, you'll need to integrate the gateway that is reliable and trustworthy.
There are industry-specific and reputable solutions on the market, such as LemonWay, Goji, or MangoPay.
LemonWay is a one-size-to-fit-all service provider whose product can be easily integrated with any platform, including education crowdfunding sites.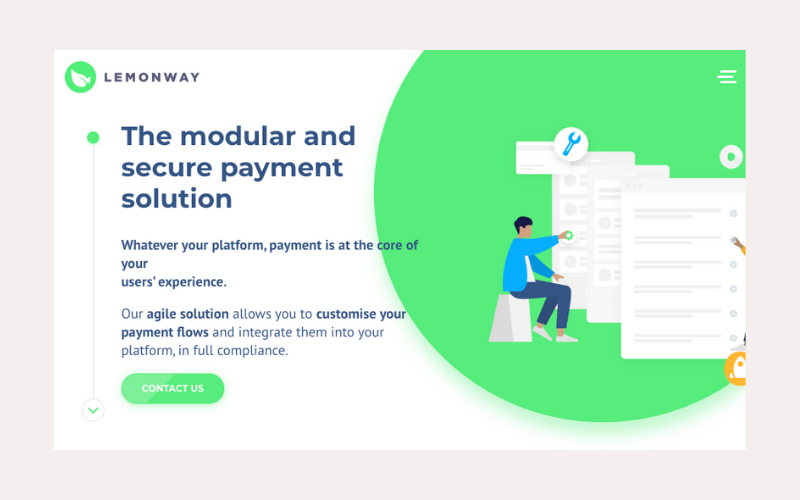 It offers bank-grade security and complies with current European regulations.
When considering which payment gateway to integrate into your portal, look at the below features of LemonWay.
automatic business processes including AML/KYC checks, payment flows, transactions tracking;
various payment methods and solutions for 25+ currencies;
lots of customisation options;
powerful versioned APIs;
intuitive dashboard with real-time updates;
multilingual and multi-channel support.
LemonWay offers personalised pricing plans that cover your core business needs.
Goji is a potential partner for a variety of alternative investment companies – lending platforms, fintech firms, fundraising portals.
It can be painlessly integrated with any product via APIs or the white-label framework.
Goji is FCA regulated. It means that you can use it on websites for arranging education crowdfunding campaigns, picking up investments, managing IFISA accounts, and dealing with clients' money.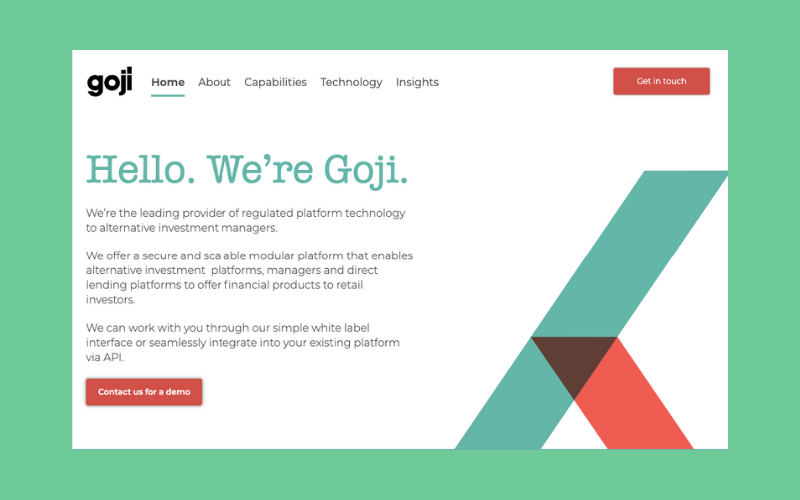 The main features of Goji are worth taking a glance at:
high-grade data security;
RESTFul APIs and modular approach;
cloud-based and scalable nature;
due diligence and bond management capabilities;
 investor onboarding;
SIPP, ISA accounts support;
reporting tools;
international payments support.
4. At last, you're in the development stage
You can make a website from ground zero or apply different tools that make the whole deal fast and easy.
Amongst them are white-label platforms, open-source solutions, and WordPress themes.
A few years ago we created LenderKit – a framework for building crowdfunding platforms of different types.
Amongst others, LenderKit fits for equity and debt-based platforms doing crowdfunding for education.
What you should know about LenderKit:
it's a fully hosted solution consisting of two parts – frontend and backend;
front-end can be fully customised; admin back-end allows managing user roles;
advanced dashboards with performance tracking tools, reports and analytics, investors and borrowers onboarding;
automated anti-money laundering checks;
a built-in CMS;
compliance with third-party tools via APIs;
base functionality with room to scale up;
integrated secondary market;
responsive design.
An education crowdfunding platform: building costs
In this article, we've tried to analyse the costs of developing an education crowdfunding platform.
Here is a stage-wise breakdown with some comments.
1. Developing a platform
You've got several options as we've mentioned earlier. Now let's talk numbers.
If you need a fast "plug-and-play solution, go for a free or a premium WP theme. At Themeforest, WP themes for crowdfunding needs vary from €27 to €77.
For the tech-savvy, the DIY approach won't be expensive. All you may need is buying a few extra plugins and doing some customisation.
In this case, expect your budget to be either free or anything about €300 or so.
However, those who require a more serious approach with sophisticated user flows may want to look for a company that has experience in creating education crowdfunding platforms.
Usually, these companies provide more of a consulting approach and include business analysis, design, development, and further maintenance of your education crowdfunding website.
Every project is unique with a set of its features. However, we can give you at least some hint about the starting cost of an education crowdfunding platform development with an established FinTech development company.
Business analysis – from €1,500.
UX and UI design – from €5,000.
Development – €30-€200 per hour. Expect the total development cost to start at €20,000.
Additional costs:
Domain registration – €10–€100
Web hosting – €4–€200
SSL Certificate – average €50
2. Integrating a payment gateway
Be ready to pay a pretty penny for the services of a provider. Depending on the business model, you may expect to pay more if backers expect a return as dealing with client money requires conducting more checks as opposed to accepting donations.
3. Creating content
The media and well-written texts can help you increase conversion rates significantly.
As experience shows, more than 70% of visitors are likely to turn into clients after watching some video stuff.
Speaking of numbers, this part may cost you between nothing and €50,000 depending on whether you will be filming yourself or using premium services.
It just seems like copywriting is simple – it isn't at all.
If there's no copywriting ninja in your team, you just got to invite one!
In addition to the texts for a landing page, you will need voice overs for your videos.
Typically, freelance copywriters charge €200-€1000 for a one-page copy.
Of course, you can skip this step and save money, but remember that your written message is an essential part of your marketing strategy, which helps you get noticed.
Total costs to develop an online crowdfunding for education platform 
We always offer our clients to build their platforms using LenderKit as it saves both time and money. While we are still happy to sell just the license, we can offer a dedicated development team that will take care of the whole project. The table below describes the cost to build an education crowdfunding platform based on LenderKit framework:
Solution
Creating a platform for education crowdfunding will not necessarily cost you a fortune.
With the DIY attitude, plenty of helpful tools, and basic coding skills one can make a professional site from scratch and almost for free.
If your target is to construct something fundamental like Kickstarter and Indiegogo, then you may not be able to handle this on your own, but who knows?
After all, you should be true to yourself and not overestimate your powers to succeed.
Are you about to start a new education crowdfunding campaign and have a million questions?
Not only we have answers, but also a great framework to build your platform much faster!
Drop us a line and will be glad to guide you through your journey.