Fundraising in the educational sector is nothing new. Schools are seeking money to buy new playground equipment, upgrade facilities, buy new books or special needs items.
Going the traditional route and asking stakeholders for donations is quite a lengthy process.
Chris Rose and Michael Cordell decided to change the way schools get funding. Together, we built InvestMySchool – the first UK based crowdfunding platform for independent schools.
Before we jump into the technical details, let's look at the concept: investment opportunities, the interaction between the borrowers and the investors, and platform policies.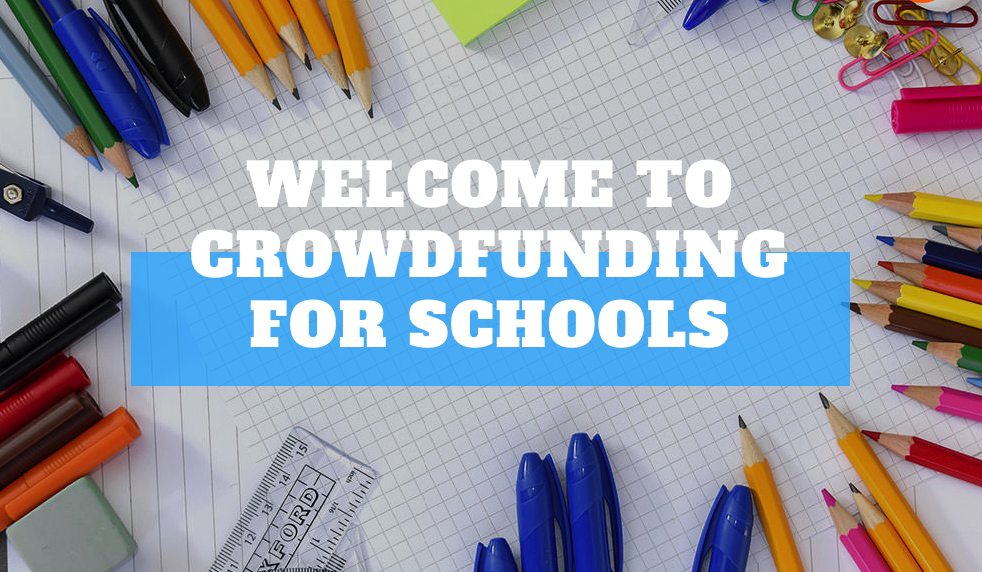 Borrowers
To qualify and be able to start a crowdfunding campaign, a school has to match specific eligibility criteria:
Have at least two years of accounts filed.
Prove profitability and cash generation that can be used to service the loan.
Be profitable.
Pass verification and confirm a low risk of failure according to Dun & Bradstreet.
Pay a marketing fee deposit – £750.
It takes the platform one hour after a Funding Request has been submitted to decide whether the school is eligible or not.
The marketing fee is 3%, plus, the fundraiser has to pay a deposit.
Borrowers set the interest rates themselves. It can be at 0% if they want, however, the investors may look for options.
Fundraisers also decide who they would like to receive funds from: parents, grandparents, alumni, the wider school community, or the public.
A loan calculator is available to everybody and allows schools to get an idea of the costs involved by setting the loan type, amount, interest rate, and repayment term.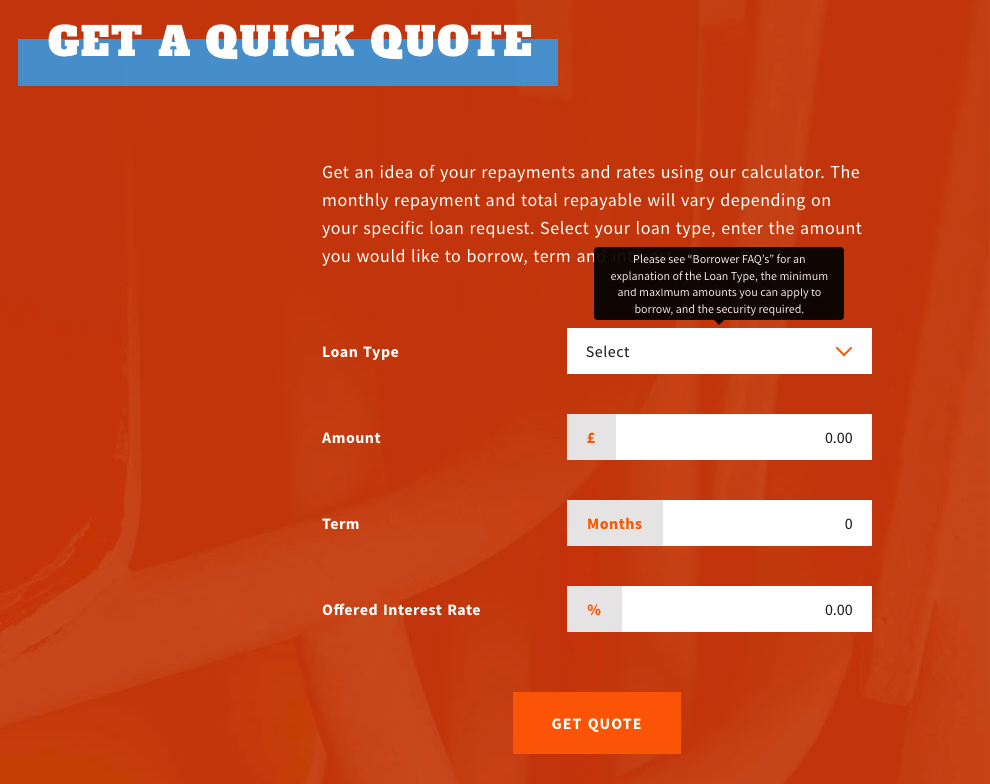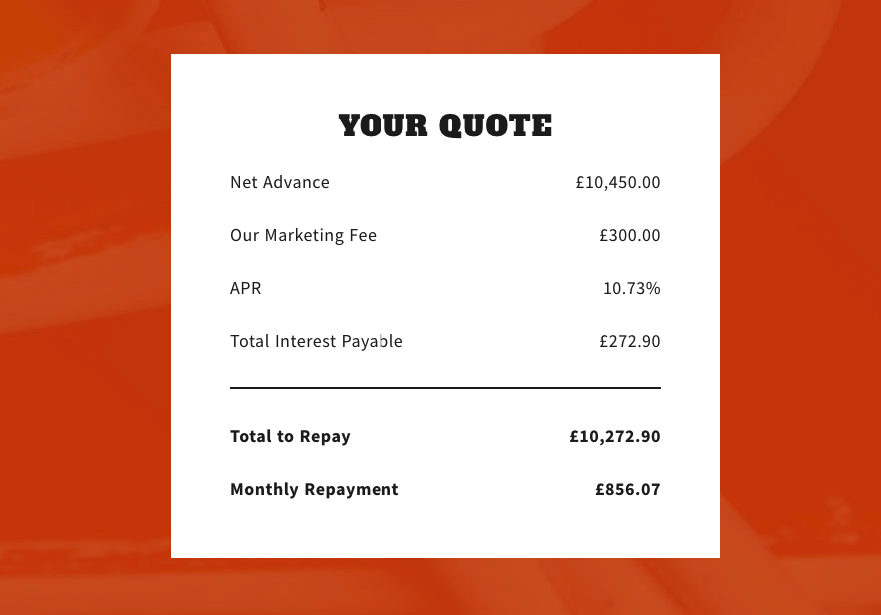 All borrowers have their dashboards where they manage personal details, invoices, and loans.
The Loan table displays total loan amount, status, repayment method, the total number of repayments, outstanding interest, and other loan-related data.

The funds can only be withdrawn after the campaign has been 100% funded.
Investors
Any UK citizen aged 18+ and holding a UK bank account qualifies to register with InvestMySchool.
The platform carries out automatic KYC and AML checks to verify identity and determine whether or not you can lend.
If investors have any questions about a campaign, they can ask questions at a specially designed Q&A Forum, where the borrowers will provide answers.
If we look at the investor's dashboard, it's slightly different from that of a borrower.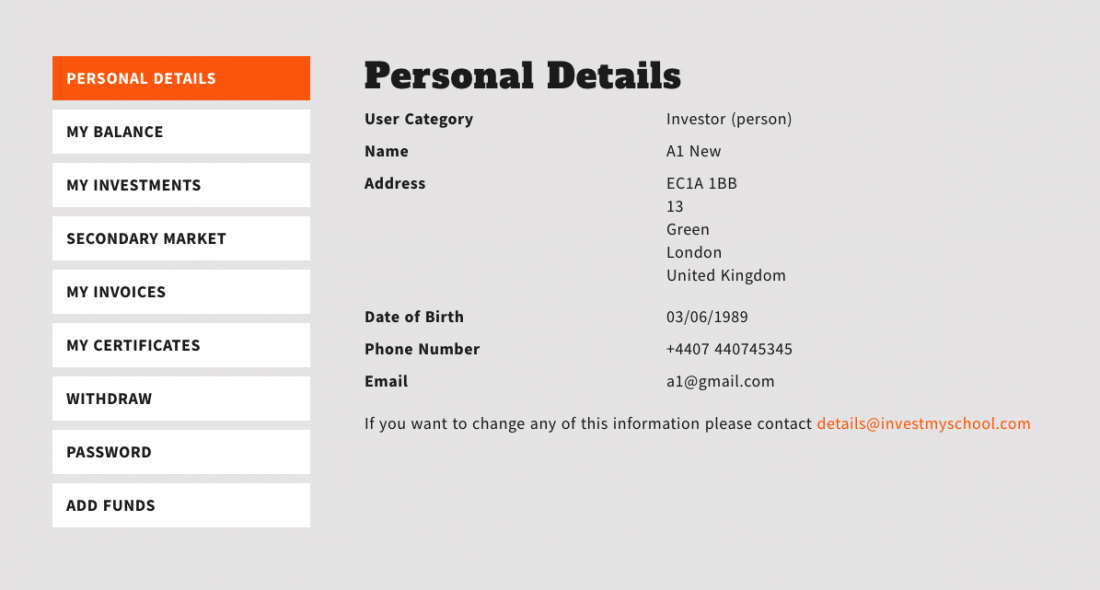 In addition to managing the account details and viewing the investments, an investor can check the balance, add funds, withdraw money, view invoices, and sell their investments in the secondary market.

Secondary market certificates are available separately.
The platform earns a fee from every secondary market transaction.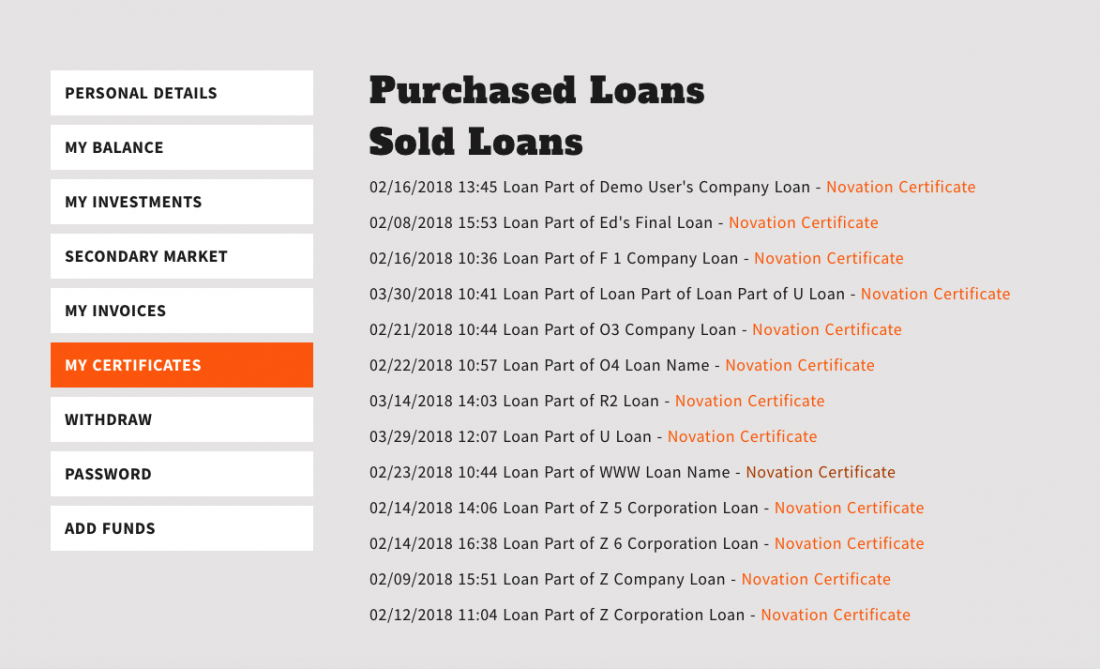 What is more, investors can simply donate the money without getting it back and earning interest!
Repayment Methods
InvestMySchool has two repayment modes.
1. Term method – the borrower, shall repay the loan in monthly installments over a set period.
2. Bullet method – the borrower repays 100% of the capital at a fixed point in time together with the accrued interest. A repayment plan should be prepared by the borrower and presented in their Loan Request.
The investor's funds are held in a ring-fenced Barclays Bank PLC bank account. They remain there until the investor decides to use or withdraw them.
Technical Implementation
We built InvestMySchool with the Yii 2 framework.
The backend part connects to Difitek (formerly CrowdValley) to get the data via an API.
All KYC and AML checks are carried out online and automated through GB Group.
There are numerous payment gateways for crowdfunding platforms to choose from. In the case of InvestMySchool, we've integrated it with SagePay to allow investors to add funds to their wallets and with GoCardless to let the borrowers withdraw the money.
The frontend of InvestMySchool is built with bootstrap and adapts nicely to any device.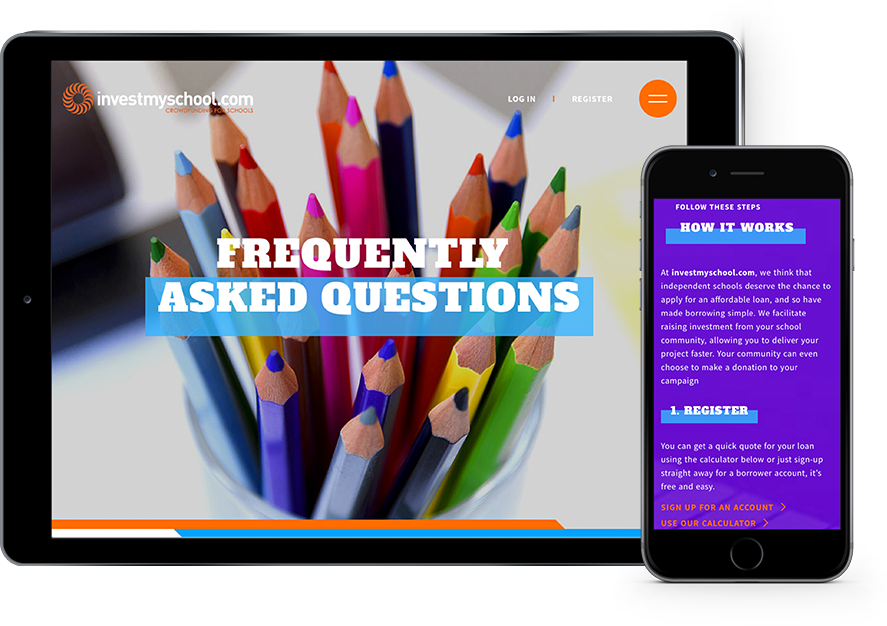 This is just the beginning. We continue to support the project and are ready to implement new features Chris and Michael come up with.
In the future, they also plan to offer Alternative Finance ISA, if the demand has been established.
Should you have any comments or questions about building a crowdfunding platform – be it for schools or something else – give us a shout. We'd be happy to give a helping hand and consult you if you are not sure where to start.